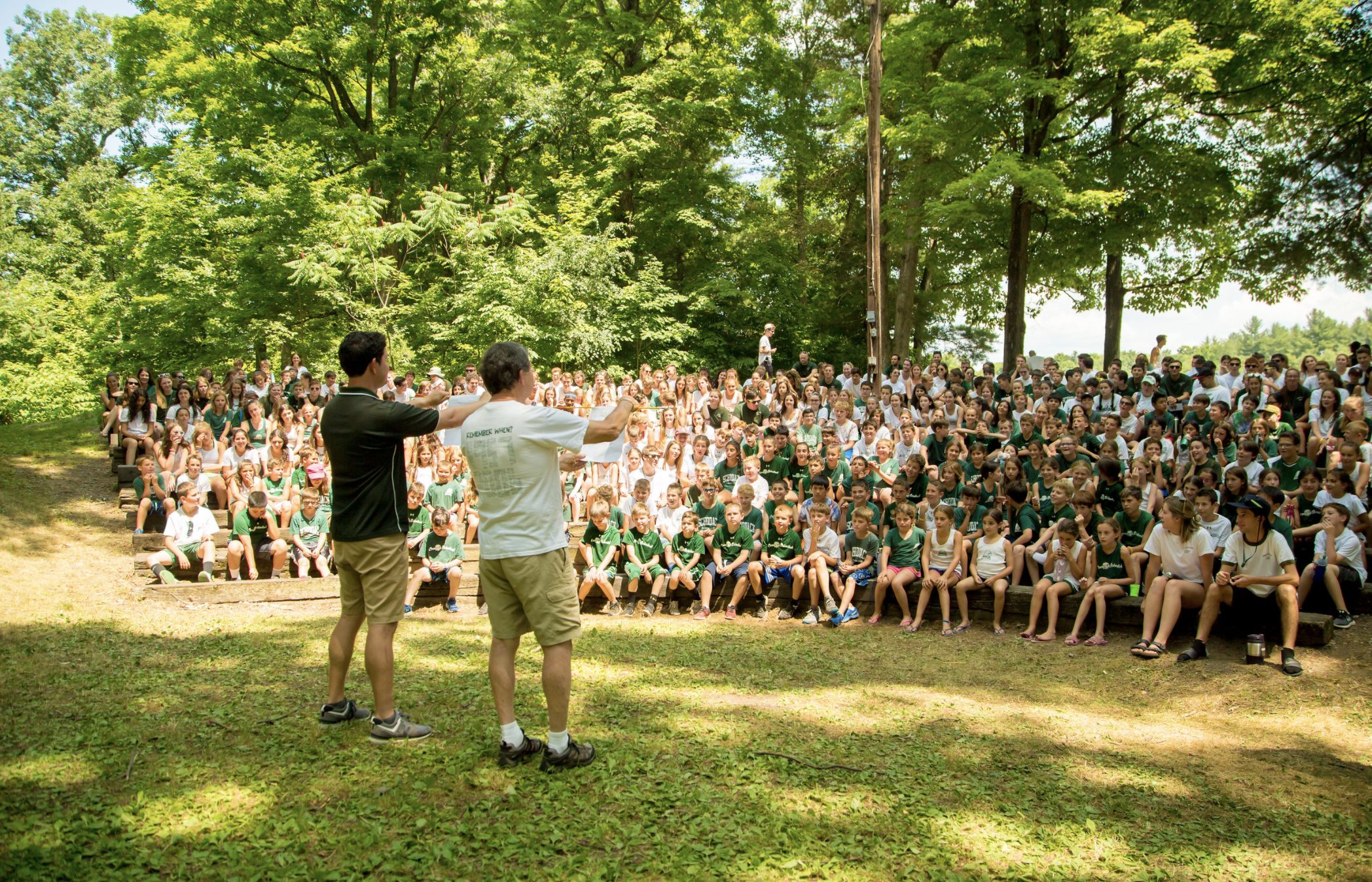 The Krouner Family – Past and Present
The Krouner family has been on this beautiful 150-acre site since 1909 when Sam and Lena Krouner operated a dairy farm, which later became Krouners Hotel. Their son, Lou, and his wife, Clara, converted the hotel into Camp Schodack in 1957; and their son, Paul, and his wife, Linda, became owner/directors in 1970. In 2012, after a lifetime of summers at Schodack, their son Matt became a full-time owner/director…four generations of continuous and dedicated family leadership!
As "hands-on" owner/directors, the Krouners are on-site 24/7 and actively involved in every aspect of camp's operation. Schodack's continual family ownership brings about the best in innovation and continuity.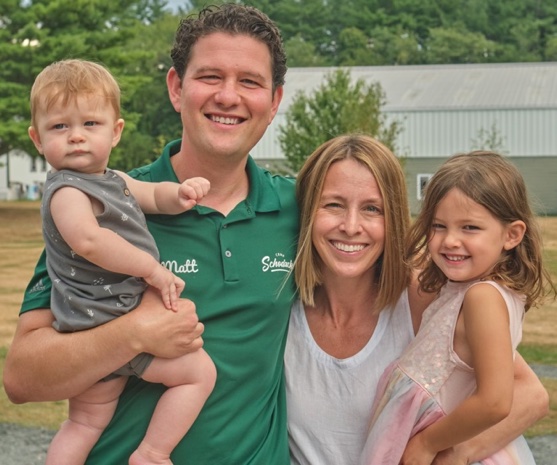 Matt and Adelle Krouner
Owner/Director
Matt is thrilled to be the fourth generation of his family carrying on the Schodack tradition. Having grown up through the ranks – from camper to Leadership Trainee to Counselor to Head Staff Member to Assistant Director to Owner/Director – Matt knows and is involved with every aspect of camp. A former therapist, Matt is a licensed clinical psychologist and wrote his dissertation on homesickness, becoming an expert in successful summer camp adjustment. He is Vice President of the New York State Camp Directors Association (NYSCDA) and has been a speaker at American Camp Association events. Matt's wife, Adelle, is also a licensed clinical psychologist and works as a therapist with children, families and adults. She loves spending her summers at camp with their daughter Olivia and their son Lyle!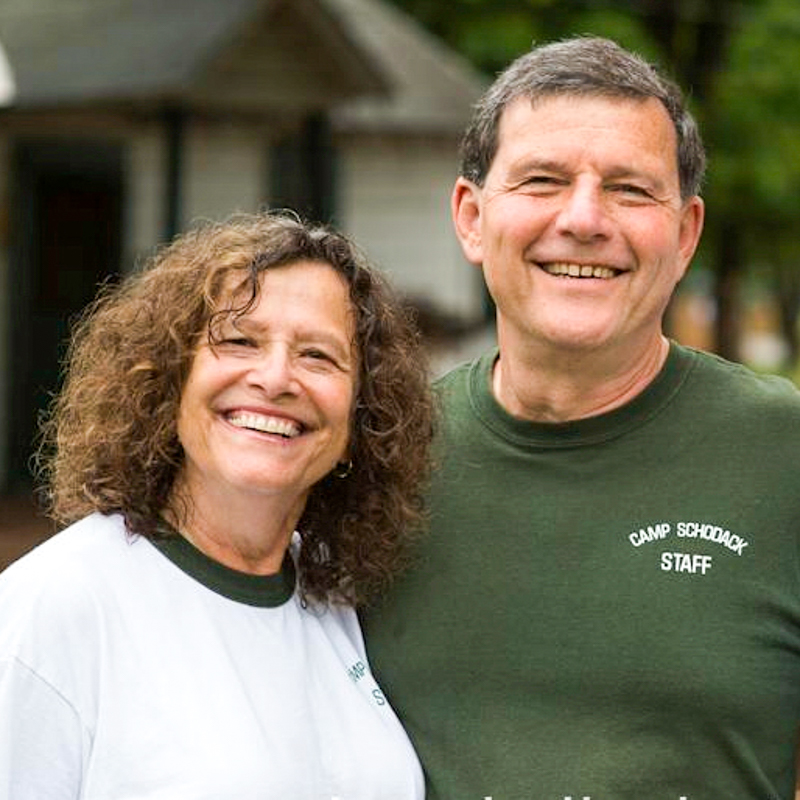 Paul and Linda Krouner
Owners/Directors
A graduate of Johns Hopkins University, Paul has a Doctorate in Education from Syracuse University. He was a teacher and elementary school principal and later became an Assistant Professor of Education at Wheaton College. Linda graduated from Barnard College and received an MA in Sociology from Columbia University and an MM in Piano Performance from the New England Conservatory. She has been a teacher, researcher, arts advocate, and practicing musician. Paul and Linda's daughter, Rebecca, is a graduate of Brown University and the Manhattan School of Music. Rebecca is a classical singer and ACT/SAT/GRE tutor living in Brookline, MA, with her husband Brendan and their son Aidan.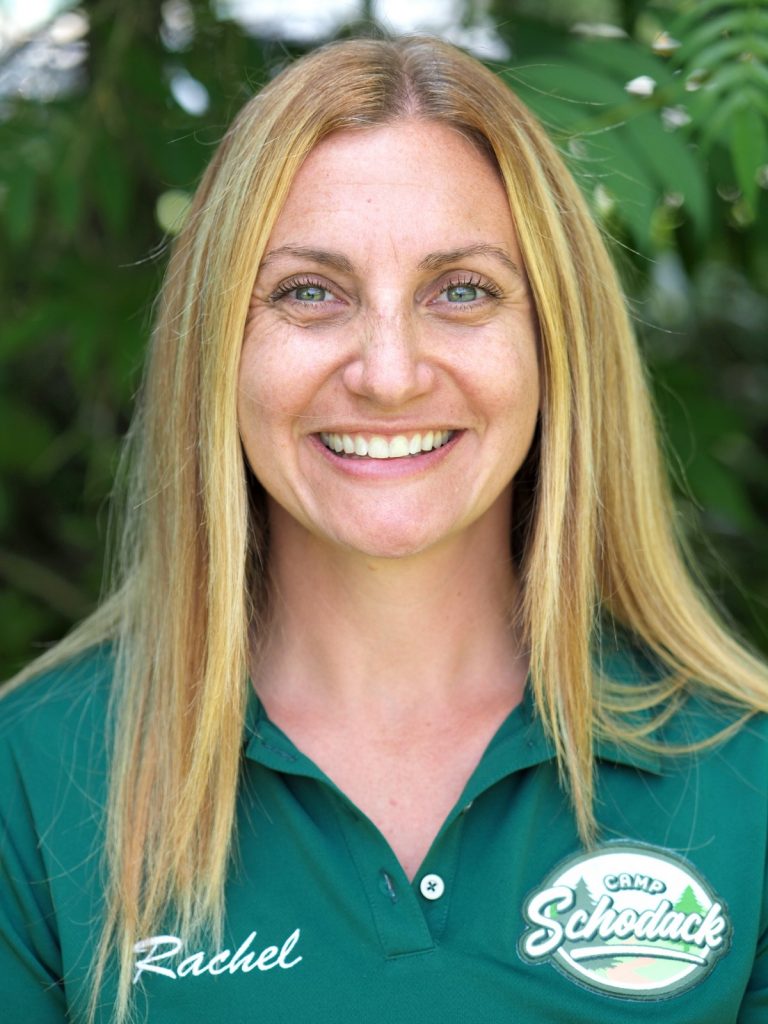 Rachel Lewis
Assistant Director of Bunk Life
Rachel started her camping career at Schodack in the 80s. After years as a camper and CIT, she transitioned to the role of bunk counselor, Group Leader and then Girls Division Head. After graduating from Penn State with a B.A. in Public Relations/ Advertising, she spent eight years working in PR. Realizing that her true passion is camp, Rachel returned to camping in the summer of 2009. She held positions as an Operations Director of a co-ed residential camp, followed by an Associate Director role at an all-girls camp and most recently as Director of a day camp. Rachel's first summer love is Schodack and she's thrilled to return to Schodack as Assistant Director of Bunk Life. Rachel is active in the American Camp Association as she has served on the Tri-State Program planning committee and is also a Standards Visitor. Simply put, she loves camp. It's the best way to spend a summer, creating friendships, learning new skills and being part of a summer family. During the "off-season", Rachel lives in Westfield, NJ with her husband Randy and their son Freddie.
Owen Pennant Jones
Assistant Director
OPJ started at camp as the soccer counselor in 1985 off the plane from England, became the Special Events Director for four seasons in 1987 and gave up a career in sports journalism to return full time as an Assistant Director in 1998. Owen has introduced many programs to Schodack that have become embedded in the camp culture! He currently heads up our Leadership Training Program for tenth and eleventh graders, which develops many of our future bunk staff, and is in charge of hiring the staff for the summer. Owen lives in Needham, MA and coaches soccer at Brookline High School as well as teams at the Under 12 and Under 14 levels in the suburban youth leagues.

Jon Carter
Activities, Communications & Events Coordinator
Carter, as he is known at camp, began his Schodack journey as a Group Leader and Radio Counselor in 2002. What began as a summer adventure soon became a full-blown passion for summer camp and working with young people. Over his time at Schodack he has held a number of roles including Special Programs and Events Coordinator (SPEC), Head of the Leadership Trainee Program and Staffing Coordinator. Carter returned to the UK after many years at Schodack to complete his BA in Education before working at the University of Roehampton in London for 5 years. He also ran two of his own businesses during this time. After returning for our 60th Alumni Reunion in 2016, Carter's love of camp was reignited and he knew he had to return. As Schodack's Activities, Communications, and Events Coordinator, Carter is responsible for all our summer activities and staff as well as our off-season events and alumni engagement. He is an avid runner, soccer player, and mental health advocate. He strongly believes that we don't stop playing because we grow old, we grow old because we stop playing!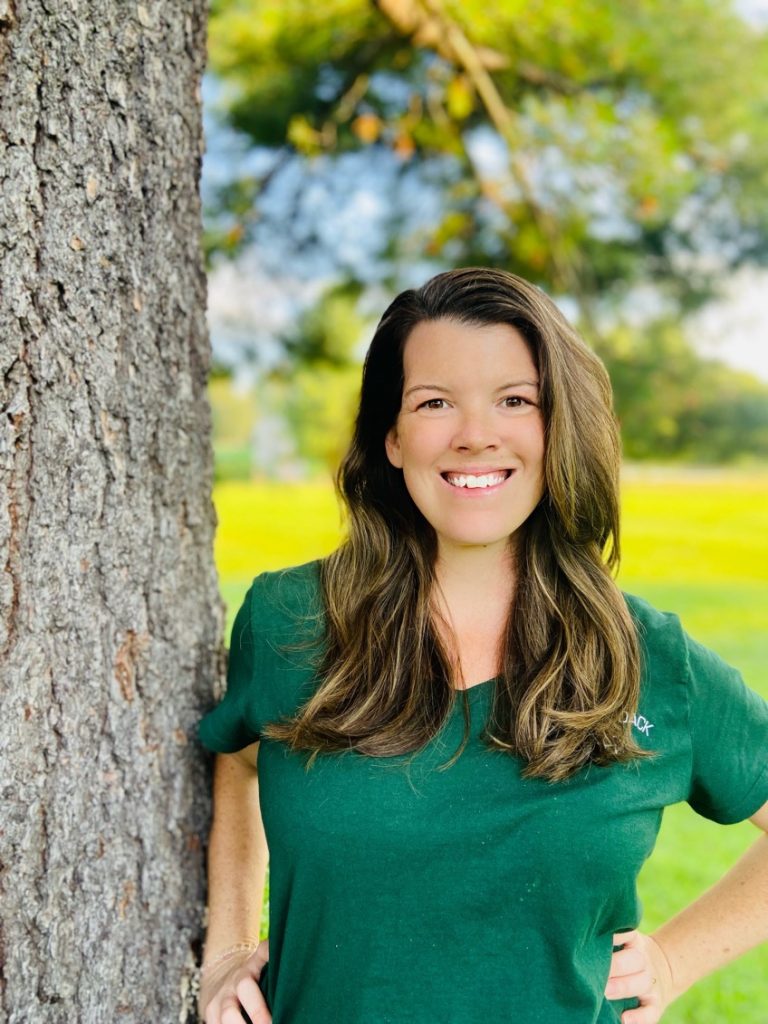 Crystal Torman
Staffing Coordinator
It all started in 2006 when Crystal joined the Schodack team as a Bunk Counselor. She absolutely loved bunk life and getting to know her campers and fellow counselors alike. So much so, she returned for the next seven summers in a variety of amazing roles including Group Leader, LT Staff, Division Head, and as a member of the year-round team. After summer 2012, Crystal spent over eight years in the public sector working for the Mayor's Office, City of Boston. She is also a proud AmeriCorps alum. Crystal returned to Schodack for Summer 2021, immediately felt like she had returned home, and is thrilled to be back as a member of the year-round team. When not at camp, Crystal resides in Florida with her fiance Andrew and their son Micah.
Danielle Mackay
Head Counselor
Danielle MacKay, or "Dani", joined Schodack in 2012 as a Junior Boys Group Leader and immediately knew her heart belonged at Schodack. She quickly became a Division Head the following summer and became our Head Counselor in 2019. During the year, Dani is a teacher and American Sign Language Educational Interpreter in an elementary school in Florida. Dani brings warmth and care to everything she does and is a favorite among all our campers and staff.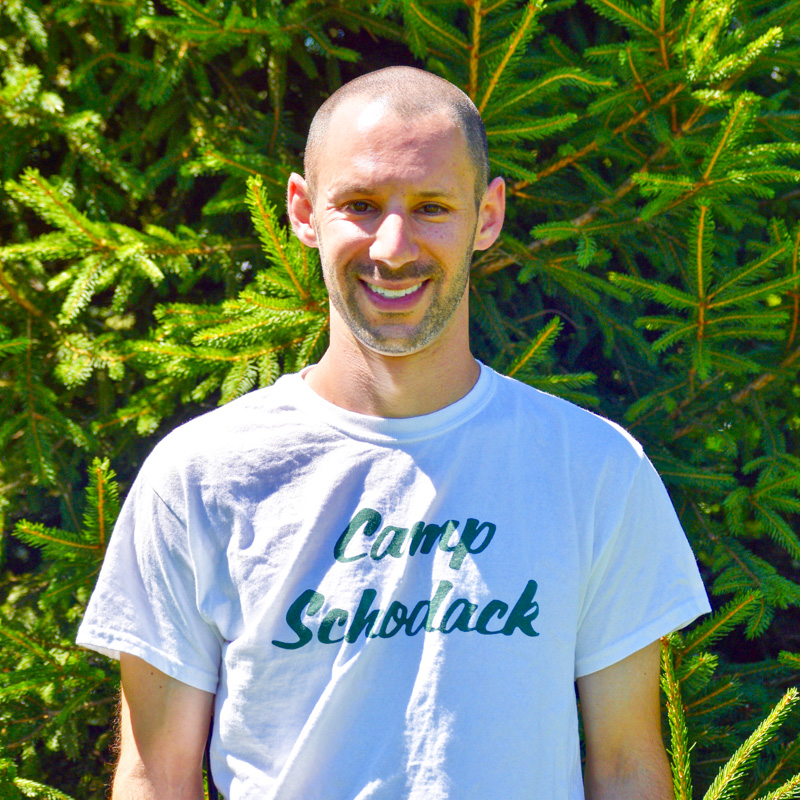 Doug Herbst
Special Events and Program Coordinator
Doug Herbst has spent an amazing 23 summers here at camp! Doug is proud to have grown up at Schodack, starting as a camper at age 11, going through the Leadership Trainee Program, and on to being a counselor. He has held various important roles at camp including Activity Counselor Supervisor, Division Head and SPEC. Doug oversees all of our camp-wide events as well as the weekly trips, nightly activities, and special events that help make Schodack so exciting. Doug has his Master's in Education and is a 5th grade teacher in Massachusetts.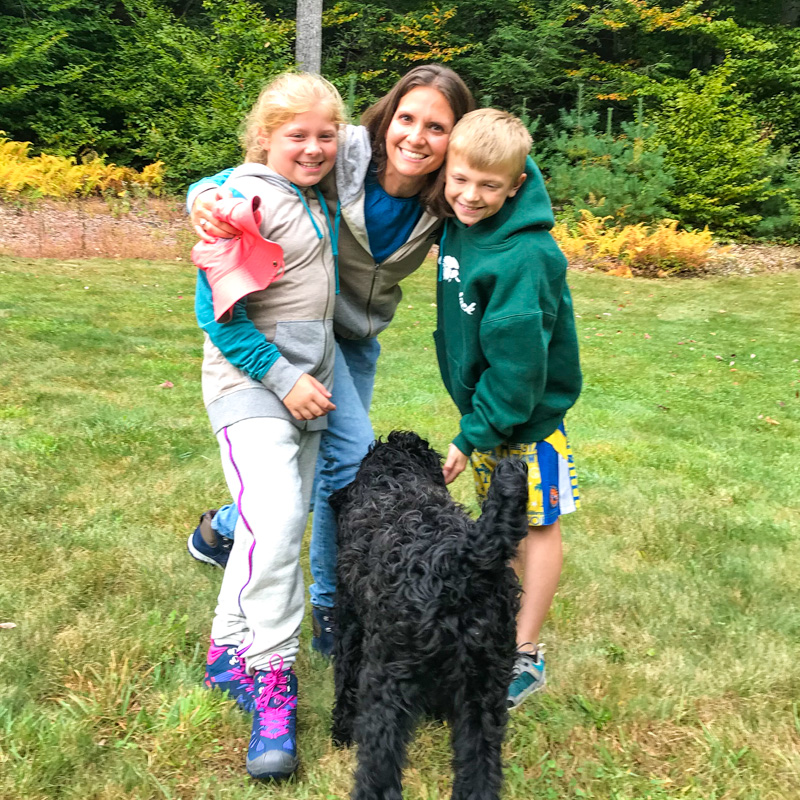 Jessica Moriarty
Health Center Coordinator
Starting in the 1980's, Jessica spent 10 summers at Schodack, beginning as a Junior Camper and progressing through to Group Leader. (Some of her favorite camp memories include swim meets, showering in the rain and lunchtime horseback rides!) Always maintaining a passion for working with children, Jessica went on to earn her Master's Degree in Early Childhood and Elementary School Education and is now a nearly 20-year veteran elementary school teacher. She currently teaches Grade 4 at East Hills School in Roslyn and lives in Syosset, NY with her husband Brian (also a Schodack alum) and their two Schodack campers, Jake and Abby!
WANT TO MEET US?
Arrange a home visit to meet a director in person!