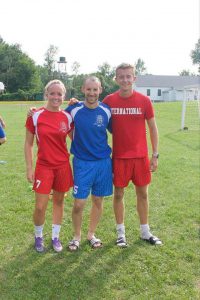 We are very excited to announce the return of this group of Head Staff Members for next summer…the ACS's! This great duo did incredible work last summer and we are very excited to have them back for what will be another very successful summer at our activity areas! Welcome back Izzy and Chris!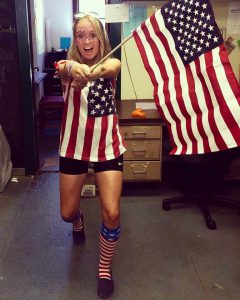 We are so lucky to have Izzy back for her fifth summer at Schodack (blanket summer!) and her third as an ACS! During the year, Izzy is a high school physical education teacher in England and she dreams daily about being in the Amphitheater for services and listening to one of Paul's stories! Izzy loves sports and even from across the pond is always watching games of her favorite teams, the New York Giants and Yankees!
Izzy can't wait to get back in the dining hall to hear all of the great bunk cheers and to eat her favorite camp meal, chicken nuggets with bbq sauce and honey!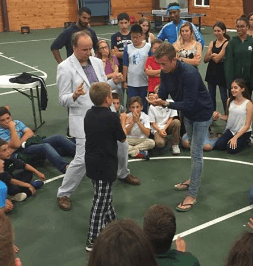 Returning for his fourth summer overall and second on head staff as an ACS, we are excited to have Chris help lead our activity areas again this summer! During the year, Chris studies computer science and law in Scotland and wishes he had his favorite canteen item, frozen Sour Patch Watermelon by his side while studying!
He can't wait to be back at Schodack and especially for third camper's choice, when a slight drop in temperature after dinner makes it the perfect time to play tennis, practice his swing at golf or watching his Purple Reign Ultra Leagues team's games!
Fun fact: Chris is our defending camp-wide rock, paper, scissors champion!