We are excited to announce that Michael Samuels and Jake Steiner will be the SPECs for summer 2017! We are expanding the role of SPEC which will make their impact on camp even bigger! We can't wait for them to start planning the activities that will give us the best Special Event summer ever!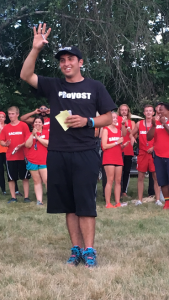 We are very excited to announce that Michael Samuels is back for his impressive 15th summer at camp and second on Head Staff as SPEC! During the year, Michael attends the University of Florida where he is studying biology.
Now in his 6th summer on staff, Michael has held a variety of roles at camp such as bunk counselor, group leader, Tribals General (Seminole Synergy 2014), LT Staff and SPEC.
He can't wait to be back at Schodack and planning awesome activities for all of camp! When he's not running an activity, you can find Michael at the basketball court or soccer field coaching his Ultra Leagues team, Purple Reign!
Fun Fact: 99.2 percent of Michael's wardrobe is neon!
Fins up!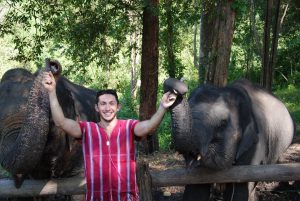 We can't wait to have Jake Steiner join our Head Staff Team as SPEC! This will be his 11th summer at camp and first as SPEC after spending the last four summers as Head Tennis and a group leader. During the year, Steiner has been traveling and teaching English in Thailand!
His favorite memory from camp is becoming best friends with fellow staff members from playing his all-time favorite game, Captain's Coming! Steiner is excited to get to camp and see his first campers now on staff with him! Nyack Strong!
He can't wait to be back in the Dining Hall to hear all the awesome bunk cheers and to enjoy his favorite camp meal, chicken caesar wraps!
Fun Fact: Steiner recently made dinner over the holiday for his family in a slow cooker that was supposed to take 16 hours but only took one. Another holiday miracle!