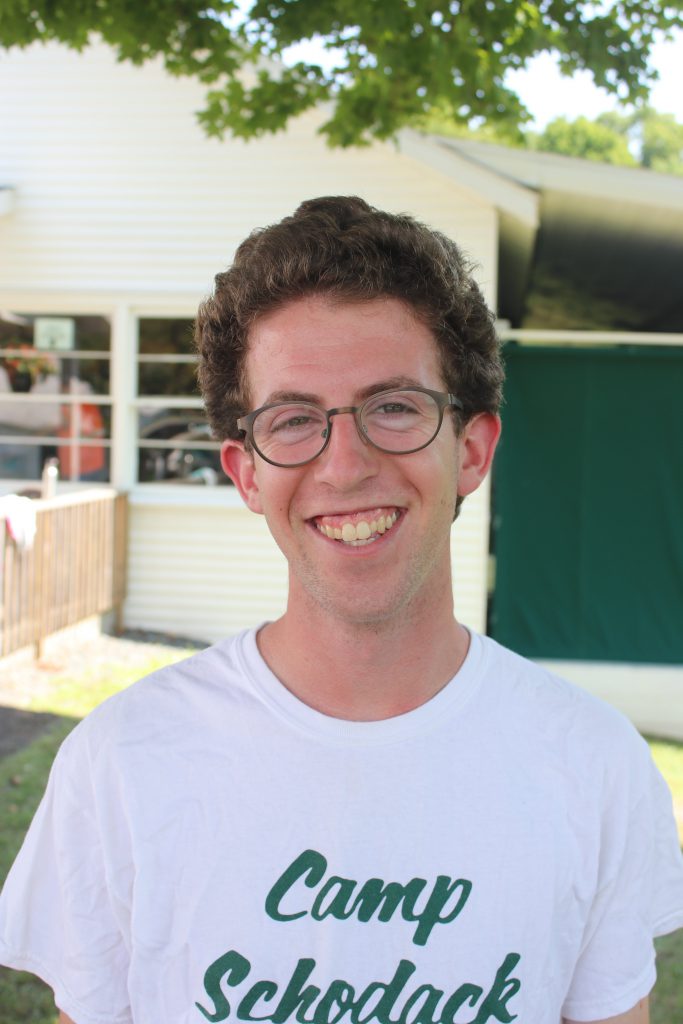 Our newest Head Staff update is to announce that Jeremy Kaish (former camper, LT, BC, GL & LT Staff) will be returning to Schodack to continue in his role as a Division Head for summer 2019.
Jeremy is a long time Schodack veteran who we are really glad is going to be continuing in his role from last summer. It is great to have someone with Jeremy's experience of Schodack on the team as he will not only be able to guide the staff he works with but also to offer advice and support to his fellow Head staff (and hopefully continuing delighting us all with renditions of "Meatball, Meatball…!")
Below Jeremy reflects on his Top 5 memories of this past summer…
It was about this time ten years ago that I first saw Schodack; it wasn't in real life, unfortunately, but on a DVD my parents and I had received in the mail because the new set of now-digital videos wouldn't be filmed for another five years and Google Earth wasn't quite up to par yet. I don't remember what I saw on that DVD that compelled me to pick Schodack, but I absolutely know what has kept me coming back all these years.
My friends and I always say, "the more things change, the more things stay the same." A lot has changed over the past decade: cookout pizza went from circular to rectangular and back again, lineup moved from the flag pole to the Rec Hall steps (except when we're feeling particularly nostalgic), and the junior(!!) campers I had my first year as a counselor are now making their way to staff. And even with all that, a lot has stayed the same, too: third campers' choice is still undeniably the best time of day, dining hall cheers still elicit a kind of unbridled joy from camper and staff alike (Kaish for meatball?), and you can still stare at the Tribals plaques for hours even though you've already done it for hours before.
While Summer 2019 is still a long way away (223 days at the time of writing, but who's counting), it already feels very special. I am beyond thrilled to spend another seven weeks with my middle boys, the very same age I started at in 2009. I'm already planning for the best seven weeks of the year, but let's take a look back, in no particular order, at some highlights from 2018:
1. Viking Day…
While we may spend the majority of our summer in upstate New York, the middle boys took a day trip to the fjords of Scandinavia for Viking Day. Highlights of the day included team banner making, raft racing, and fortress battles. It was a blast watching everyone in the division, campers and staff, get into the Viking spirit!
2. Middle Camp Sport Nights…
A couple times throughout the summer, all of middle camp would gather on the old basketball court for a sport night. I loved watching everyone come together for games of basketball (a particularly competitive game of knock-out comes to mind), gaga, soccer, and whatever card games piqued the collective interest that night. It was always one of my favorite ways to round off the day.
3. Triple Crown…
When I think of the nine acts put on by the middle boys last summer, the first word that comes to mind is proud. I am always so impressed with the level of showmanship all of the boys always display on stage. I can't wait to see what they have for Camp in 2019!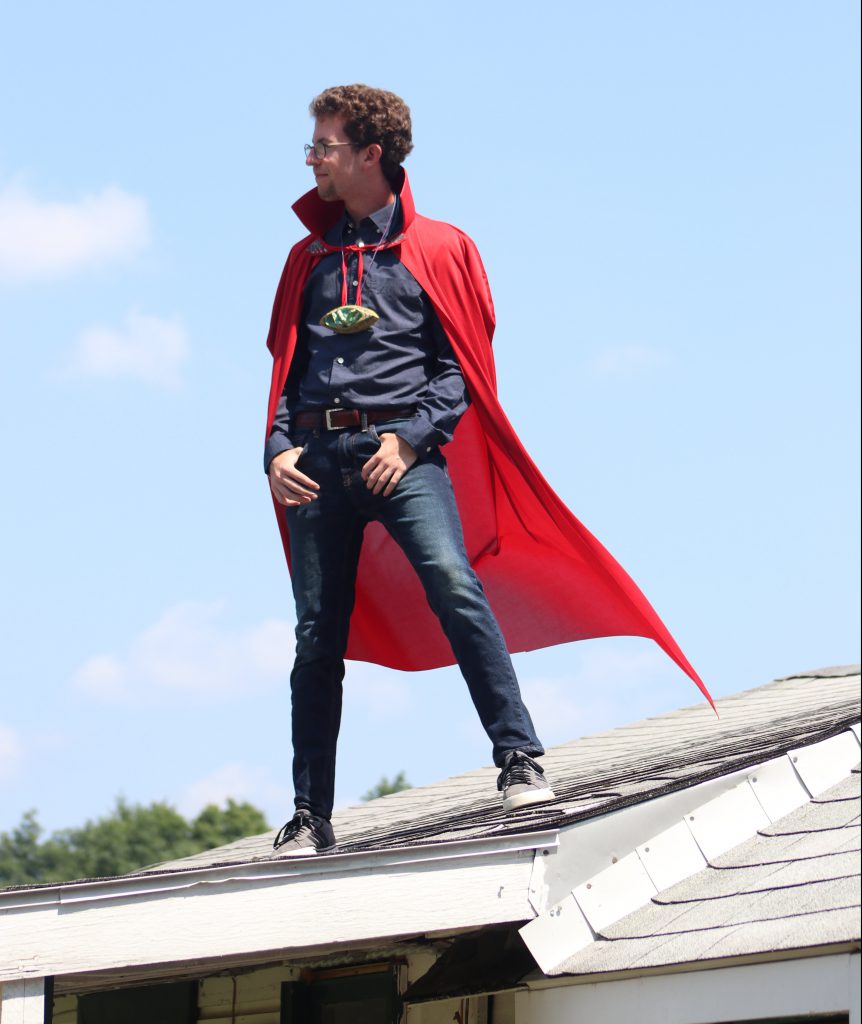 4. Tribals…
Participating in a Tribals break was always a dream of mine, and I'm so glad I got to be part of this break. While I don't think anything will live up to the legendary Batman break (shout out to the one and only Doug Herbst), this action packed, middle-of-the-night break was truly incredible and I'm so happy I helped make it happen.
5. All of the little moments…
It's hard to quantify, but my favorite parts of every day are the moments when I walk into one of my bunks and the boys are up to something wacky or silly or creative or anything in between and I get to join in with them. Camp is made in the little moments, and I'm so, so ready for all of the new ones that will come in 2019.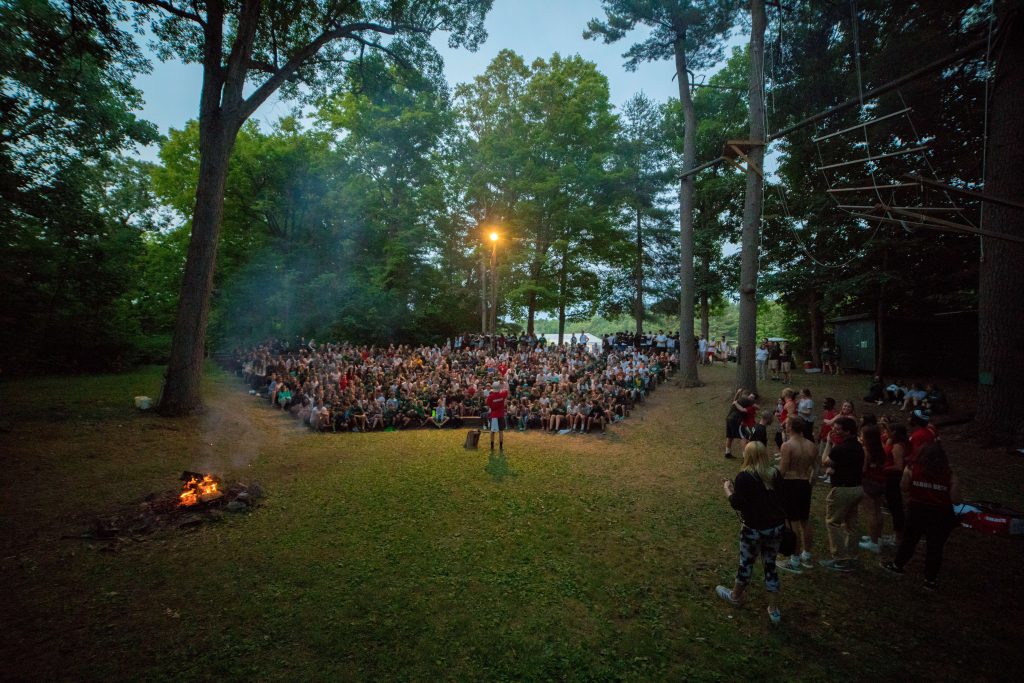 Jeremy graduated from Northwestern in the summer and is now completing his MA. We are really excited that he is returning to Schodack for the summer. Jeremy brings years of Schodack experience with him that will help the staff he works with as well as the rest of the Heads Staff team.