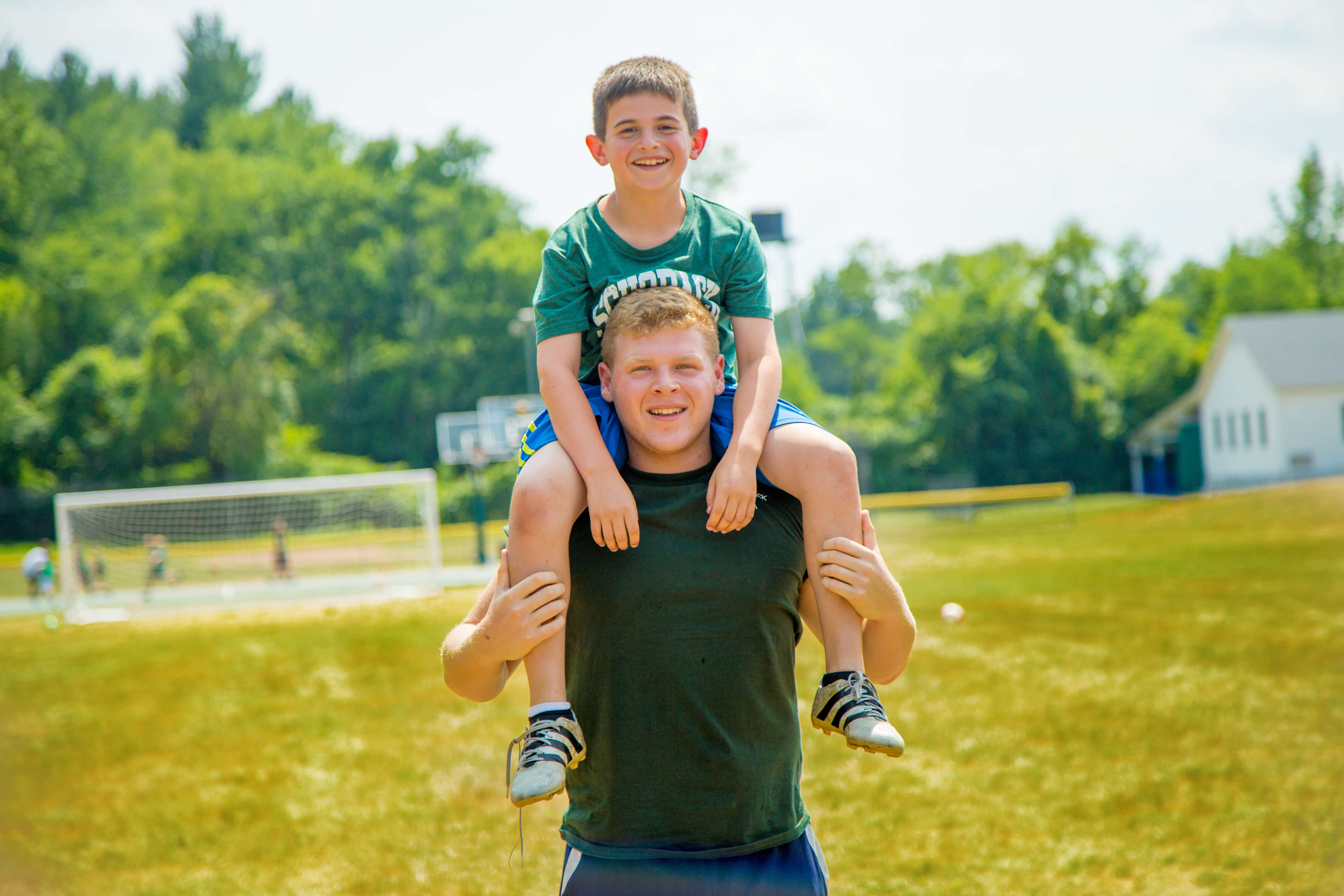 We are proud to announce that Ben Weiner (former camper, LT, BC and GL) will be stepping up to join the Head Staff team as a Division Head for summer 2019.
Ben has held a number of roles at Schodack including helping to run Night Activities and also overseeing Ultra Leagues this past summer. Ben is known for his great presence across Camp and we know that he will carry that with him into his new position.
Here are Ben's Top 5 memories of this past summer…
HELLO SCHODACK AND FRIENDS.
My name is Ben Weiner. While my Schodack experience technically began in 2010, Schodack has been in my blood since my Father, Rob; my Aunt, Wendy; my Uncle, Danny; and my Cousins, Andy and Jill joined the Schodack Family in the 1970's and 80's. I started back in 2010 as a Shawnee Boy living in the farmhouse, infamous for being the cleanest bunk in camp history (check the record books it's true). Ever since I set foot on Camp, the infectious feeling of friendship, fair play, and compassion has always felt right to me. Nine summers later I wasn't ready to say goodbye, so I'm beyond excited to return for summer number ten! Spending the past four years on staff, with the last two as a Group Leader, has not only lead to incredible personal growth and happiness, but some of the best memories of my life. I'd like to share with you my best memories of Summer 2018, which I will cherish forever and cannot wait to replace with even better moments next summer:
1.Euro Hand ball…
While this is more of a game then a memory, for those of you who do not know, Euro Hand Ball is the greatest sport in Schodack History. My love of the beautiful game was instilled in me by my former counselor Adam Offitzer, and I made sure to share that energy and excitement with the Chippewa Boys last summer! If you haven't heard, Euro Hand Ball is a game very similar to ultimate frisbee, except it is played with a yellow squishy ball about the size of a spherical jumbo cookie. Euro Hand Ball was the highlight of any given day, as the Chippewa Boys and our staff would compete and have fun, and when it was all over the kids always demonstrated Schodack sportsmanship.
2. Bunk Plaque Night…
There is always an unbelievable feeling in the air. While it is a thrill to see all the bunks perform, two groups were especially memorable: the Junior Boys, who I've known for the past three summers, and the Waiters, many of whom were my former campers. BPN is one of the best days of the summer, and the pride the kids take in their acts is incredible to see.
3. Ultra Leagues…
I have been a commissioner of Ultra Leagues, the  in-camp competitive soccer and basketball leagues, for the past three summers, but this summer was one for the books! Shout out to Crimson and Lime for playing a basketball game that went into triple overtime, and a special shout out to ex-Waiter Lewis Woloch for leading Orange Glory to their second consecutive Upper Camp basketball championship! It was a pleasure to watch you play!
4. 2-Day…
This past summer I realized a childhood dream as I was chosen to become a Tribals General. What made it even more special was the people I got to spend it with. My brother Ari was next to me when they called my name, my campers tackled me, and I don't think I've ever been that happy, ever.
5. Bunk Time…
Sometimes at camp, the best memories are the little things. Playing cards with a friend, singing old BPN songs, or talking to your campers or counselors. With the Chippewa Boys last summer, there was never a dull moment. When we hung in the "Divot", The Farm House common room the kids named after a Fortnite landing spot, it was always good vibes and fun.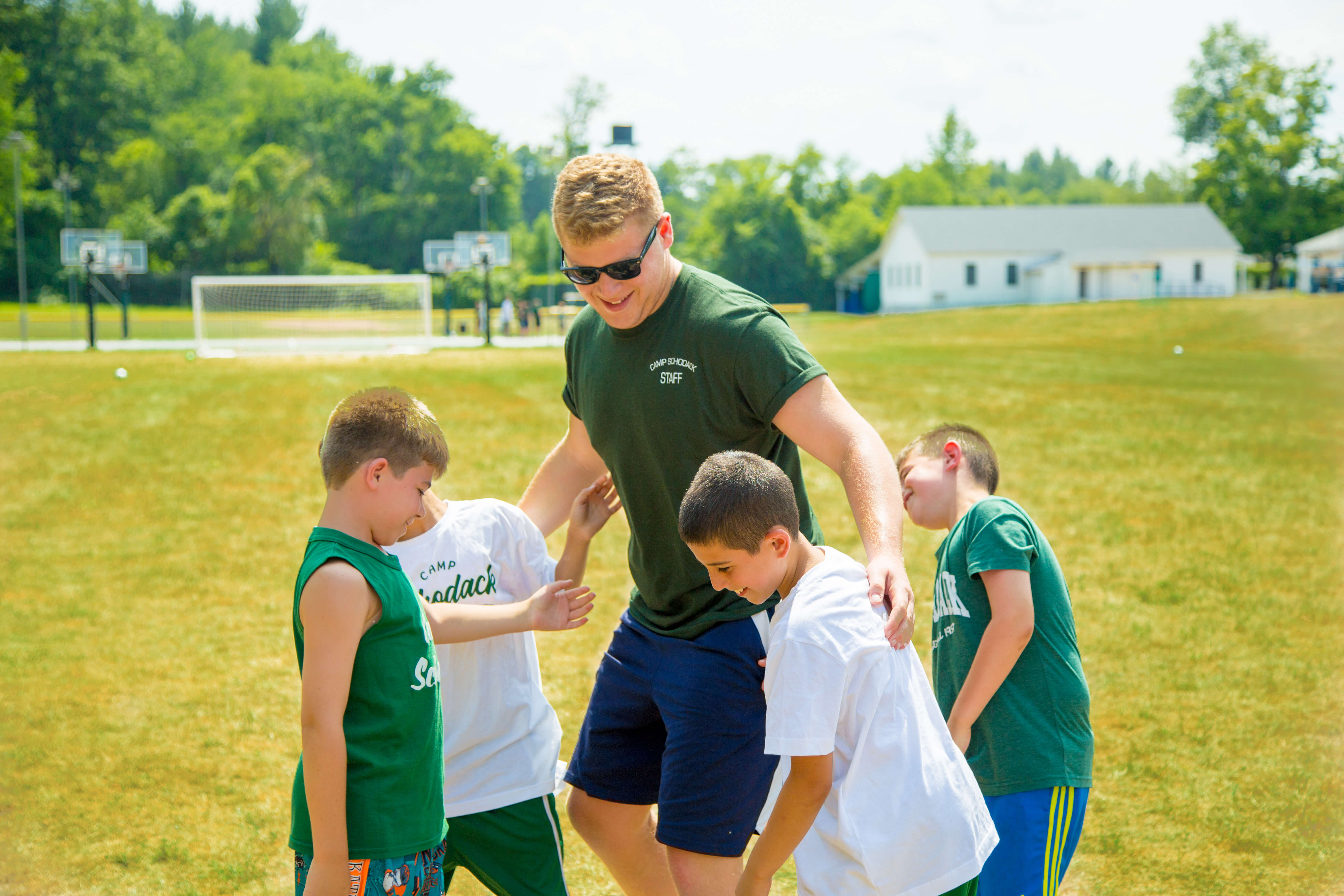 I hope you enjoyed my top 5 memories from Summer 2018, and I look forward to spending Summer 2019 making more memories with the Schodack Family. 230 days and counting.
-Weiner
We are all very happy to welcome Ben back to the Schodack family for next summer and are looking forward to him moving into a new role that we know he will be great at.