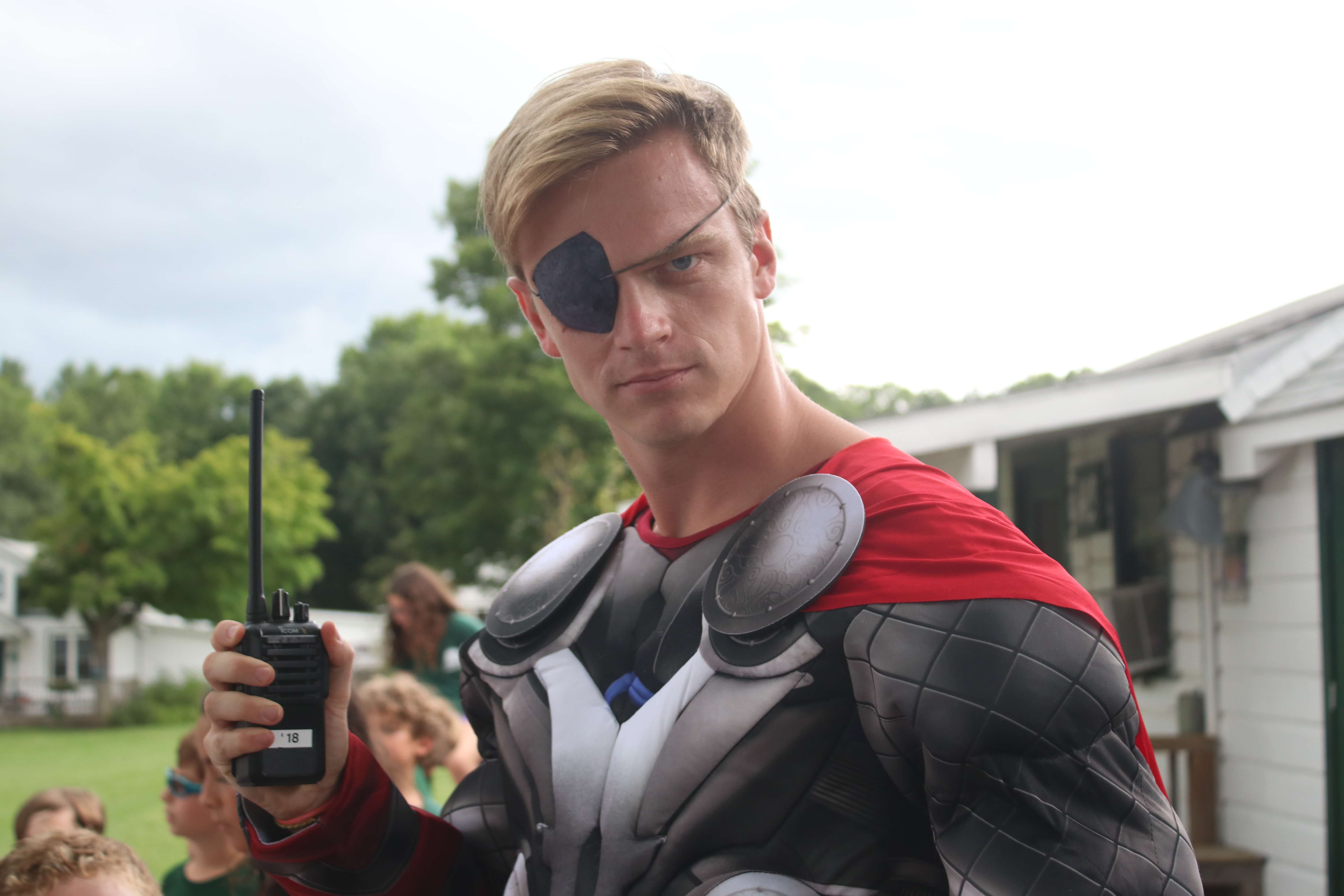 It is with great excitement that we are able to announce that Josh Baker (former GL, Scho-Karts and DH) will be reprising his role as Special Programs and Events Coordinator (SPEC) for summer 2019.
Josh has held a few different roles at Schodack before taking on the task of coordinating all of the Night Activities, Rainy Days and of course…TRIBALS! which this year involved Superheroes, stolen hatchets, food fights, Thanos, Thor and even the Incredible Hulk!
Here are Josh's Top 5 memories of this past summer…
Hello you amazing Schodackians,
In case you have no idea who I am, my name is Josh Baker. I began my camp career what seems like a lifetime ago back in 2014 as one of two Scho-Karts Counselors living the dream in Coop 7 and CAIL to the Pawnee Boys! It was these 2 months at Schodack where I made lifelong friendships and my love for everything camp was cemented. After this I knew that there were so many reasons for me to return to camp, even if it meant putting the real world on hold! And so my camp journey continued, going from Activity Counselor to Group Leader, two years of being a Division Head and finally being SPEC in 2018. Which brings me to now, after my 5th Summer at Schodack, at the ripe old age of 26 I'm sitting at my computer, wrapped in my 5 year blanket (well worth the wait) thinking about all the incredible memories that keep me going back year after year.
Now that it's getting colder and Camp seems forever away, I invite you to join me in looking back on my 5 personal highlights of Summer 2018 in an effort to bring you a little slice of summer at Schodack… In no particular order.
1. When it Finally Rained (Lake Schodack water fight/double rainbow)
During the great drought of Camp Schodack in the Summer of 2018, the grass was a beautiful shade golden brown and despite everyone enjoying their tans and blister days we were all hoping for a little bit of rain to cool us all down. Luckily half way through the second session our wish was granted, not only did it rain, but it rained so hard that Lake Schodack was the biggest I've ever seen. What started as a simple dance in the rain turned into an all camp water fight, followed by some serious sliding down the slip and slide at the coral hill. In case that wasn't enough to bring joy to your heart, it was all topped off with an incredible double rainbow.
2. 1am Break
This past Summer I was incredibly lucky and honored to be given the role of SPEC. Feeling a lot of responsibility with this title I wanted to ensure that the kids had a Tribals break they would remember for years to come. So with the help of the OPs team and all of head staff we managed to trick the entire camp into thinking Tribals wouldn't break… only to wake them all up at 1am to the sound of Led Zeppelin's 'Immigrant Song' playing over the sound system. Seeing the bunks erupt into life in the middle of the night is really something I will never forget.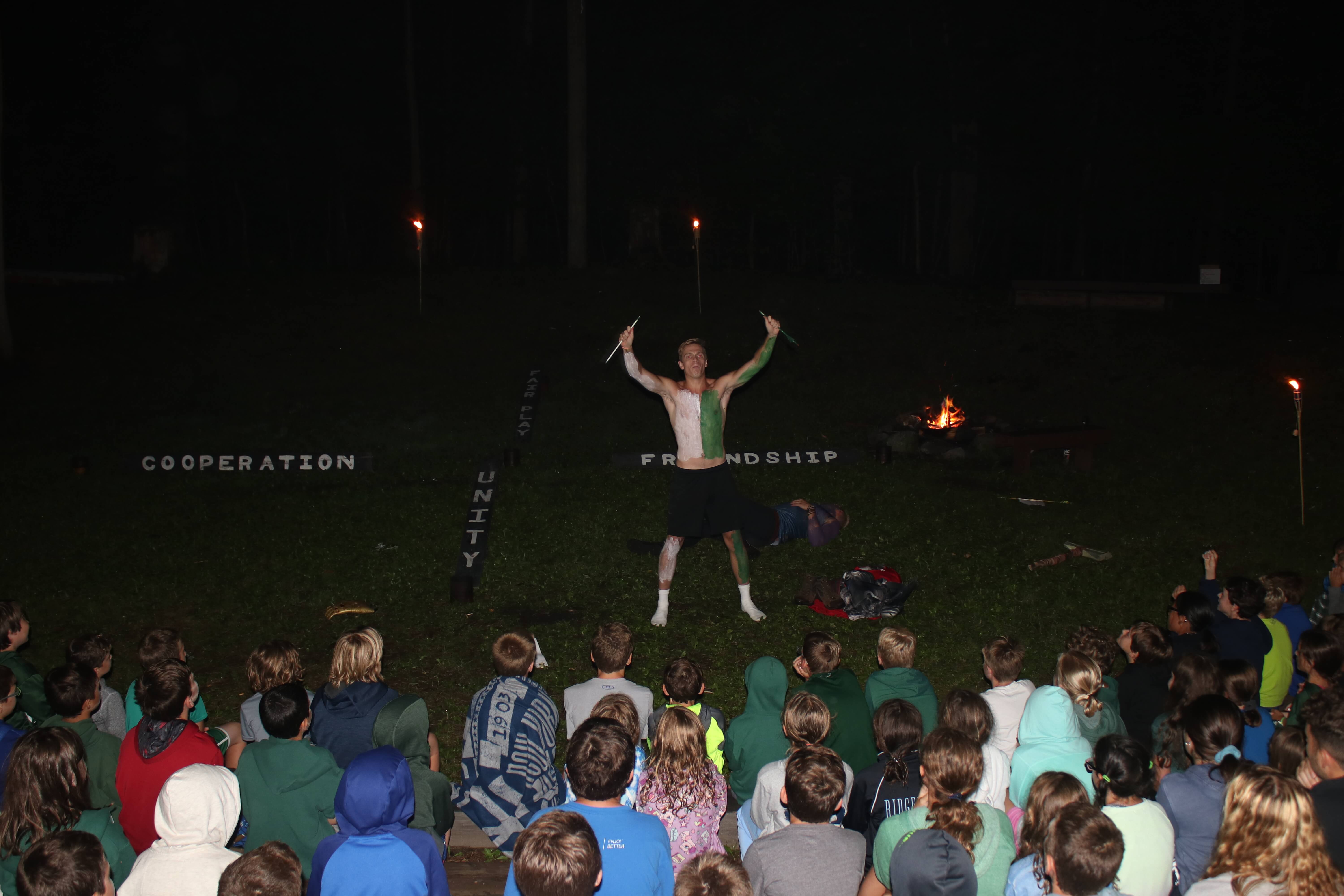 3. World Cup
Despite the fact that football didn't end up coming home for England this year, the atmosphere around camp was incredible as people from all corners of the world that were gathered at camp stood with us in support. Reminding me that regardless of the reason, everyone at camp always bands together and supports each other unconditionally, something that isn't seen in many other walks of life.
4. The Final Fire Circle
Fire Circle is one of my favorite parts of camp, and I know that feeling is shared by many. However this summer the final one stood out most for me as Paul gave everyone an individual opportunity to talk about what camp means to them. Leading to some extremely touching and heartfelt moments that only a place like camp can create.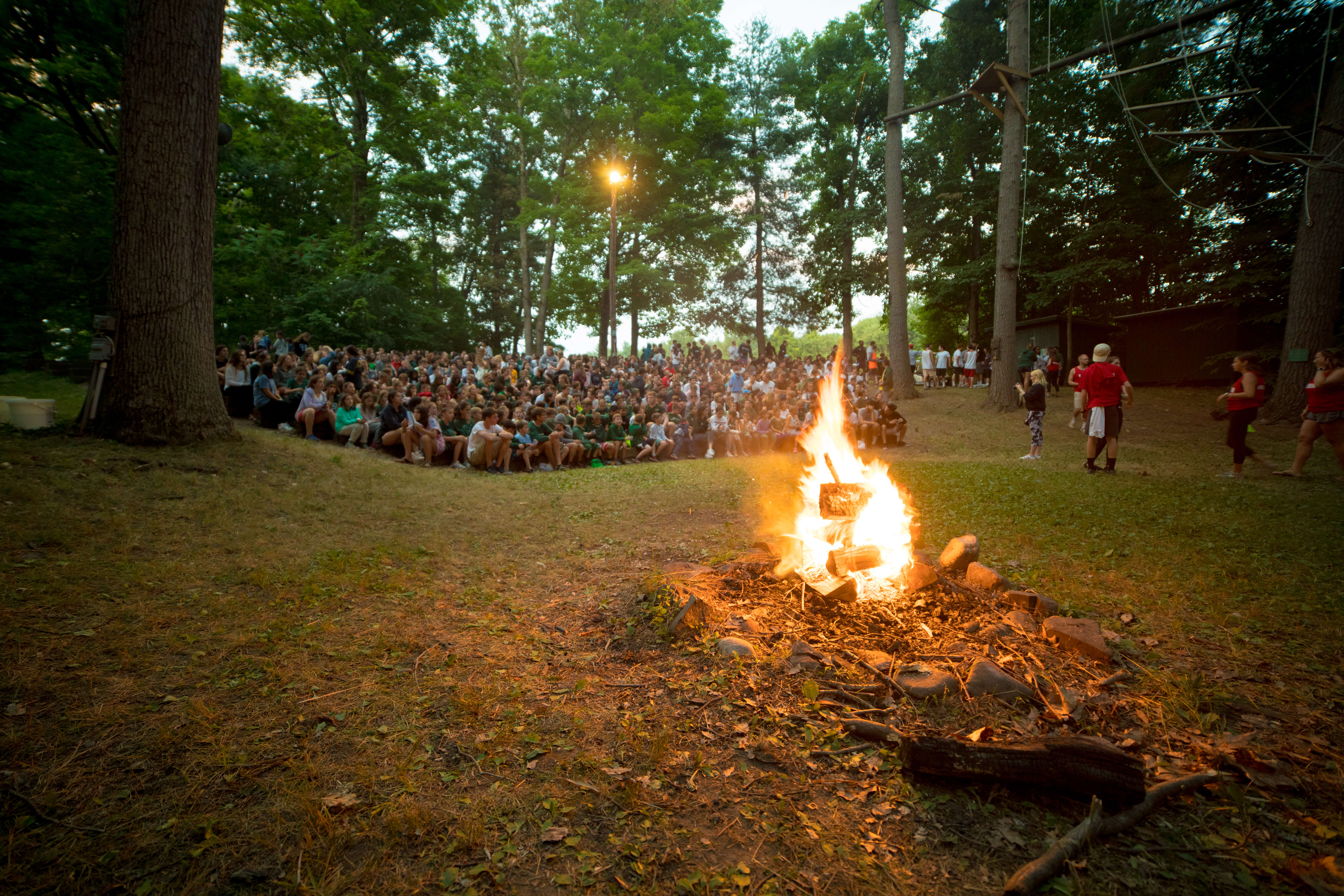 5. Seeing my 2014 Pawnee Boys Graduate the LT Program
Finally, something very much important to me, was seeing the boys I was a CAIL for all the way back in 2014, graduate the LT program. Watching those boys and all the other LTs graduate filled me with immeasurable pride, knowing that next summer all the campers will be in the incredible hands of a group of people who genuinely care and are just all round great humans.
I hope that you enjoyed my Top 5 memories from summer 2018, and I invite you to think about yours every time you start to miss camp. I look forward to creating more amazing memories with you all next summer too!
See you next summer at the 12123,
Baker out!
We are all very happy to welcome Josh back to the Schodack family for next summer and are looking forward to all of the excitement and experience that he brings with him to this role.