Taking on a brand new role this year within the Head Staff team is returning staff member Grace Roeder. Grace has been at Schodack for 4 years and in that time she has worked as a Bunk Counselor, an Activity Counselor and also as a Division Head. Not many people can say they have had such varied experiences at Schodack, so this is a testament to Grace's versatility.
We are excited to have Communications as a Head Staff position this year. Being in her 5th year on staff, we know that Grace brings her knowledge of Schodack and her experience as a teacher with her to the role. Working in a close-knit team with the video and photography counselors,  we can't wait to see the content that is produced by the whole team this summer.
Below, Grace has taken some time to introduce herself in her own words.
Hello again! My name is Grace Roeder and
I have experienced a lot during my four years at Camp Schodack. During my first summer I was a Bunk Counselor for my Lakota girls in Middle camp, then switched to the Activity Counselor life where I took on the role of an Adventure counselor with my amazing co-staff-brostaff.
We were a dynamic duo for two years before I jumped onto Head Staff as the Middle Girls Division head last year. This year, my 5th year, I'll be working as part of the Head Staff team to bring you the weekly blog, a fantastic yearbook and the daily scoop at breakfast as Head Staff Communications!
What do you remember most from your first summer?
My first summer of camp in 2016 was a blur of meeting new people and trying new things. The one thing I remember the most was cheering on my Lakota girls (Now 2nd year C.I.Ts!) as they danced and sang on stage during Triple Crown. They were double crowned that year with LipSync and BPN.
What is your Favorite Camp Activity/Event?
My favorite activity at Camp Schodack has always been the Adventure program. Yes, I am bias because I was an adventure counselor for two years, but there is truly nothing like sitting around a campfire, eating s'mores, and staring up at the stars on a clear night.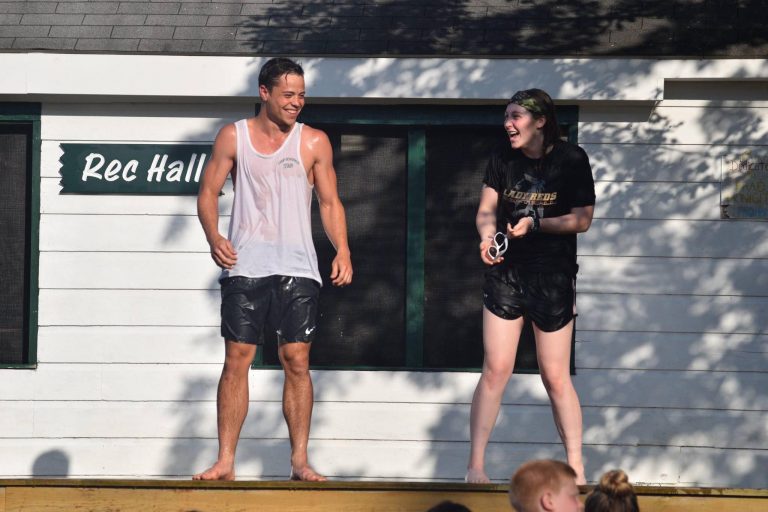 What is your favorite camp meal?
My favorite meal isn't technically a meal, however, it is still a staple in the Camp Schodack Summer. I love creating and eating the perfect s'more! The perfect s'more is created when the chocolate is slightly melted while the marshmallow is golden toasted on the outside and warm and gooey on the inside. And the best part? Sharing them with new friends! Last summer was the best one yet for me.
What was the best thing about last summer?
The most enjoyable part for me was twofold. I loved getting to be a part of the Tribals fakes and breaks. Where else can you dress in a onsie with your own Pokemon card, or have your face painted blue with a beak? Helping to create the magic of camp is a truly unique experience. My second favorite part was getting to know and work with the amazing middle girls from last year.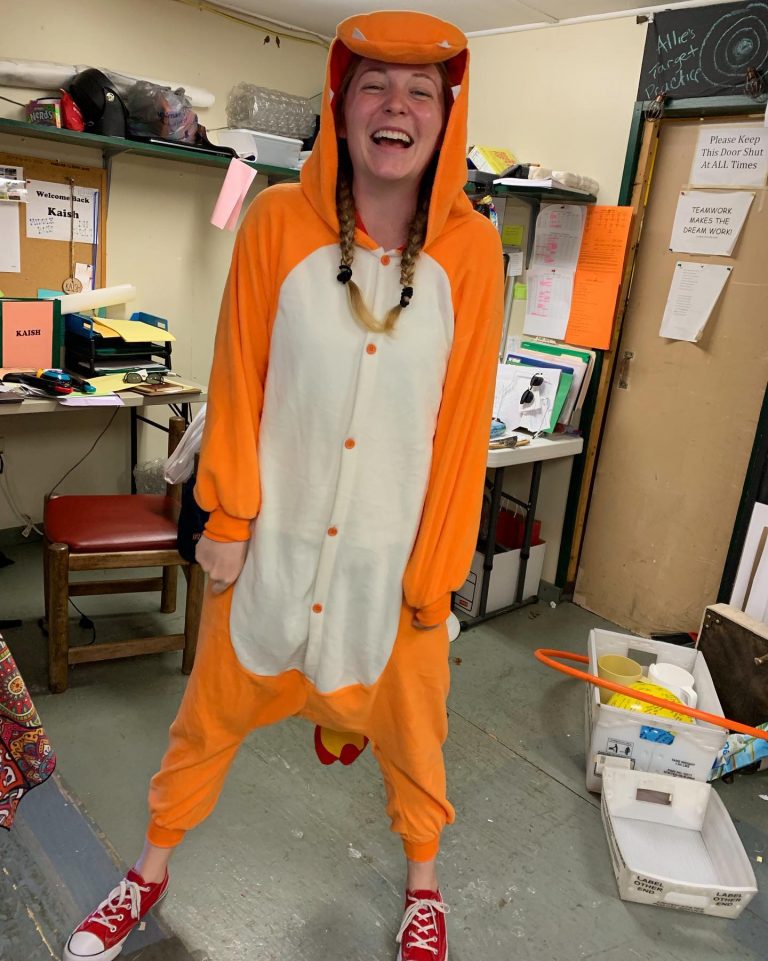 What did you enjoy most about last summer? 
This summer I'm looking forward to a lot of things. I am excited to be working with many of the returning Head Staff members as well as the new Head Staff. I can't wait to take on this new adventure of capturing the magic of camp into words. And most importantly, I am over the moon excited to be in a place I've grown to love with people and campers I care about, all while making new friends and helping them to experience the life-changing summer that is summer at Camp Schodack.
__________
When Grace is not working at camp, she teaches High School Biology in Middletown NJ. She is ready once again to trade her daily classroom rules and routines for bonfires, blister days and standing on rooftops reading in rhyme! We are really excited to have Grace in this position and cannot wait to have her energy and enthusiasm for camp back at the 12123.