We have another amazing Head Staff announcement for 2020…Mandy Rosenoff is returning to Schodack to take on the role of  Division Head (DH). This is Mandy's first summer on Head Staff, however, she is no stranger to Schodack as this will be her 9th year at the 12123! In her time at Schodack, Mandy has been a camper, LT, Bunk Counselor and LT staff.
We asked Mandy to answer some questions for us to introduce herself to any of you that don't yet know her. In her own words, she has shared her answers below…
 __________
Hi everyone! My name is Mandy and I am going to be a girl's Division Head for summer 2020! This is going to be my 9th year at camp and I could not be more excited to spend another summer at Schodack! During the off-season, I spend my time at home in Montreal, Canada. I am a student at Concordia University, where I am studying Psychology. In regards to the upcoming summer, I am looking forward to sharing this new experience with all of camp, and I could not be more ecstatic to meet all of my girls in just a few months!
What do you remember the most from your first summer?
When looking back at my first summer at Schodack, hundreds of memories come to mind. However, one moment that I will never forget is the warm welcome that I received from all of my staff and bunkmates on the first day of camp. Being 12 years old, I was extremely nervous to join a new bunk. I still remember the nerves and butterflies that ran through my body as I walked onto camp. I did not know anyone except for my brother, who was also coming to Schodack for the first time. Luckily, the second I set foot into my bunk, I was swarmed with love, spirit and pure happiness. The girls that I met on this day, 9 years ago, continue to be some of my closest friends today. This is both a feeling and a memory that will never fade.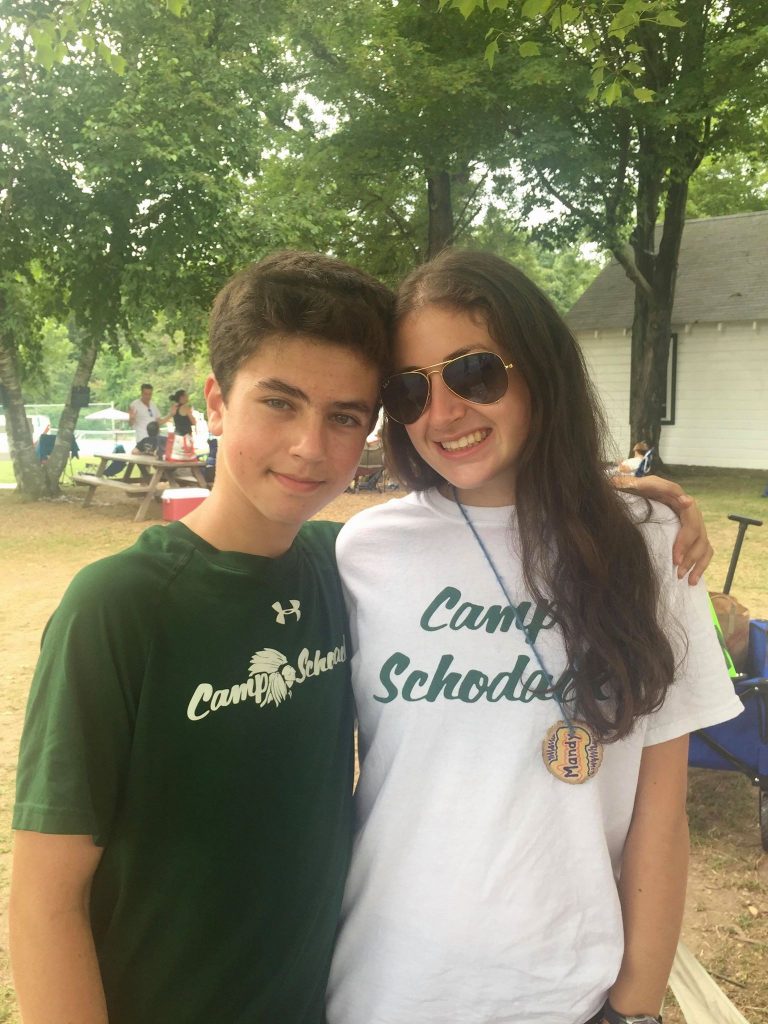 What is your favorite camp activity/event?
My favourite camp event is definitely the Apache Relay/Klein's Clean Up. The Apache relay is a camp-wide event, in which every single camper has their own part. The relay encompasses all parts of camp, which makes the event that much more amazing. Klein's Clean Up, which follows the Apache relay, is also an incredible event. It is one of the only camp wide events that involve the staff. This past summer, I got to judge Klein's Clean Up. This was super exciting for me as I had always loved watching the coaches and judges running and cheering throughout the relay race. In all, whether you are a coach, judge, camper or staff, Apache and Klein's are two events for all of camp to enjoy!
What is your Favorite Camp meal?
My favourite camp meals are definitely the chicken caesar wraps and cinnamon buns!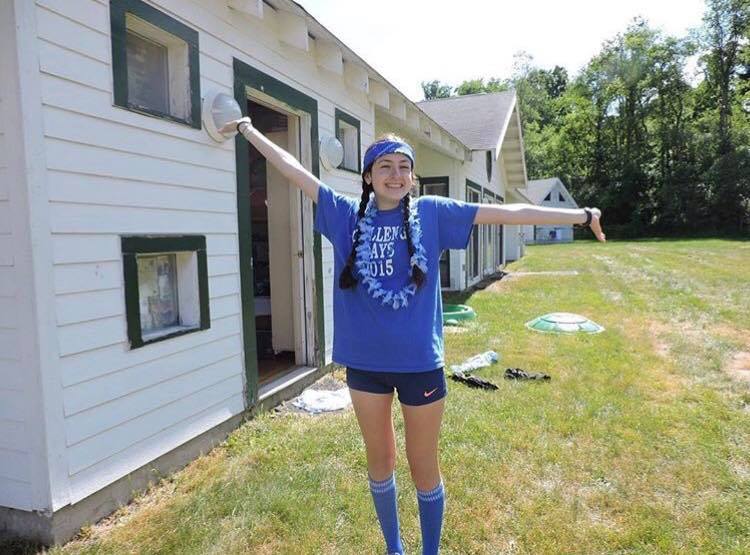 Rocking her blue LT Challenge Day colors!
What was the best thing about last summer?
When looking back on summer 2019, it is difficult to pick just one moment that was "the best". This is so hard to do because it wasn't a specific moment; rather, it was the people I was surrounded by. Firstly, I was lucky enough to be one of five staff for the CITs. My co-staff was beyond incredible, and I could not have asked for a more supportive and enthusiastic group of people to work with. In addition, I was so fortunate to have amazing coordinators who guided me through my entire journey and shaped me into the staff member that I am today. Secondly, and most importantly, I was surrounded by the most caring, sweet, fun and loving group of CITs. These girls truly changed my life. They taught me so much about myself, they allowed me to grow as a person, and they impacted me in more ways than I could have ever imagined. My girls never failed to put a smile on my face and their positive energy never went unnoticed. For these reasons, I am truly thankful for summer 2019 and it was definitely my most memorable summer at Schodack.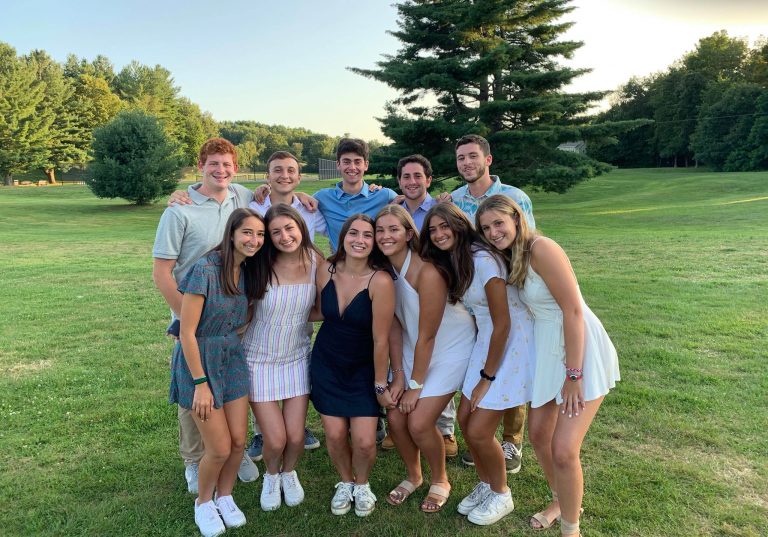 Last but not least, what are you looking forward to the most this summer?
When thinking about summer 2020, it is very easy for me to depict what I am most looking forward to. Firstly, I am beyond excited to take on the role of Division Head. Ever since I started my camp career, I have looked up to my Division Heads. They truly were my camp moms and my best friends. 9 years later, I am being given the amazing opportunity to do exactly as my Division Heads did for me. Secondly, I am very excited to meet and look after my division
and their staff. Going into my 4th year on staff, I have discovered that the kids and staff are the reason I keep coming back. Therefore, I feel fortunate to have been given the chance to look after a division of girls. I am hoping to give these girls the most memorable summer, and I am also hoping to have an impact on my campers just like my staff had on me. I know this summer is going to be incredible and I can't wait for it to begin!
__________
When she is not being awesome at Camp Schodack, Mandy lives in Canada and is studying psychology at Concordia University in Montreal. We are very excited to welcome her to the Head Staff team for 2020 and know she will do a great job in this new role.