Coming back for his 5th summer at Schodack, we are very pleased to announce that Luke Berry will be joining the Head Staff team as a Division Head for 2020. Luke has worked as a hugely popular Group Leader for the past 3 summers and as an Activity Counselor at the pool in his first summer.
Luke has loved Schodack ever since he first stepped off the bus and he hasn't looked back. We know he will do a brilliant job as a Division Head.
Luke sat down to answer some questions and introduce himself to everyone.
__________
There are certain things about Schodack that we all unequivocally hold to be truly special; the view from the horse corral at third campers' choice, the unadulterated joy at finding out that it's Jumbo Cookies for dessert, and that sensation that only Phil Collins can offer ahead of upper camp Triple Crown.  All of us, also, have our own personal opinions and favorites about everything which is offered by Schodack. Here goes mine: Square>Circle. New Pool>Old Pool. 3rd>2nd. I love to play tennis at campers choice, I truly believe Rock Paper Scissors is a game of luck and not skill (sorry Evan), and I think the newly located Rope Burning is a perfect blend of tradition and change.
But whether we prefer cookout lunch or cookout dinner, these choices are all made in an environment where staff and campers are encouraged to truly be themselves. Without the carefully thought out infrastructure which Schodack uniquely offers, this autonomy of thought and expression would simply not be possible. Campers Choice brings freedom, out of camp trips provide education, ultra-leagues endorses competitiveness and sportsmanship, the LT program requires responsibility, and Triple Crown events encourage creativity.
The opportunities, new ones and old, offered by Schodack all share this common purpose of encouraging individuality within a landscape of team spirit and togetherness, while at the same time providing staff and campers alike the skills needed to succeed at everything they do outside of camp.
My name is Luke Berry, and as a Division Head for the upcoming summer, I couldn't be more thrilled to watch my division for 2020 thrive and truly be themselves in this very environment. So, Boys of 2020, let's make memories to last a lifetime, create the biggest whirlpools Schodack has ever seen and, of course, show all the other divisions our crazy dance moves and cookie eating skills at Celebration!
To find out a little more about me and why I can't stop coming back to Schodack, Jon Carter has kindly asked me to answer a few questions…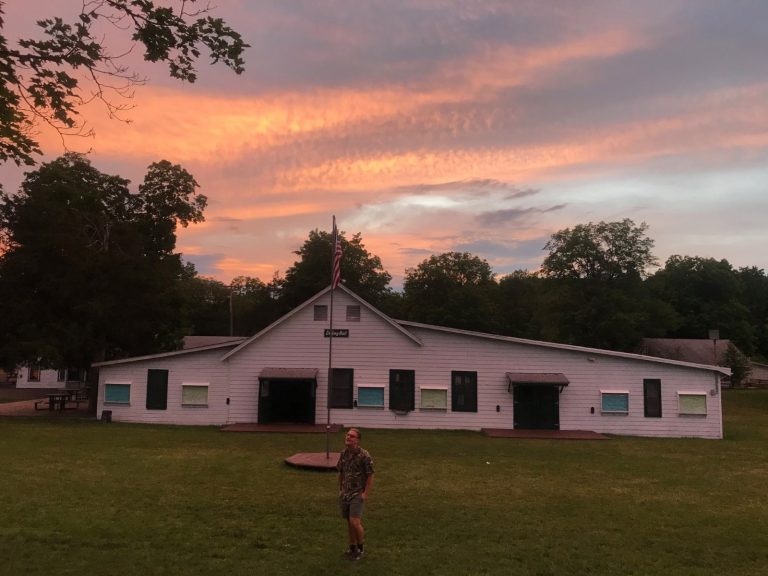 What do you remember the most from your first summer?
It was during staff orientation when the Activity Counsellors are given their CAIL bunk. At the time, I had no idea how integral my CAIL bunk experience would be in making the decision to return in 2017 so easy. However, I still remember feeling somewhat apprehensive at the thought of working with counselors who have all grown up as campers at Schodack, and how welcoming they would be to a first-year international joining their team. This feeling of apprehension was very short-lived as I was totally overwhelmed at how welcoming the staff of my CAIL bunk were: wanting to know everything about my life back home, inviting me to spend evenings off with them and their friends, and being extremely keen in explaining everything about camp. It was this feeling of immediate warmth that I remember so clearly about my first year. I can't wait to share that same warm welcome I received in 2016 with all the first time and returning campers this year.
What is your Favorite Camp Activity/Event?
A-P-A-C-H-E. Easy. Coaching Apache in 2017 was one of the best experiences of my life. It is truly indescribable- the joy of seeing each camper playing their integral part in a legendary all-camp event is totally unique to Schodack.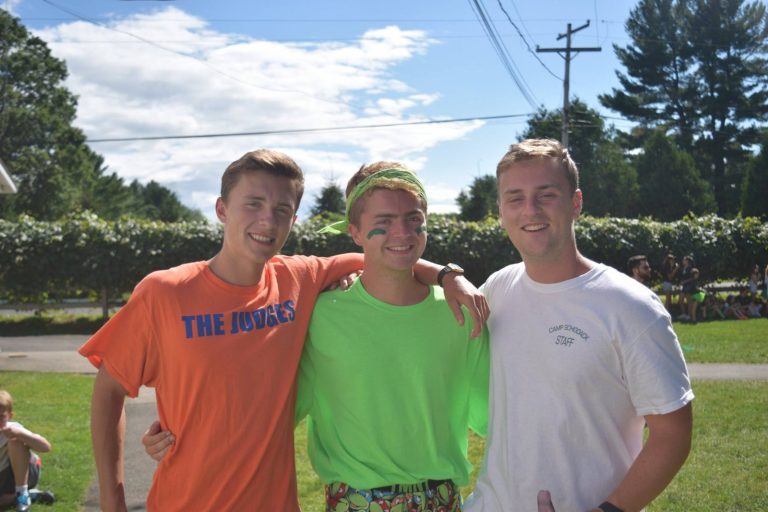 What is your Favorite Camp meal?
I can't just pick one right?! So let's start with breakfast- it has to be the fruit bar, especially the pineapple with some vanilla yogurt- the perfect fuel for the perfect post-breakfast cleanup! Lunch- Chicken Caesar wraps with the onion rings inside! And of course, plenty of sriracha and mayo! Dinner- themed nights! Especially those little spinach parcels on Greek night. I'd certainly be well fueled up on those meals, but I'm sure I'd find room for some Chex Mix and a strawberry shortcake ice cream to keep me going!
Best thing about last summer?
Being able to spend every single second with the Fox Boys- laughing all day, absolutely killing it at Triple Crown, and of course, stealing back our nighttime snack from Weiner whilst undercover on our midnight sneak out! Having all of them run up and congratulate me when my name was read out as the Mohican General truly made me realize not only how proud they were of me for the achievement, but more importantly, it allowed me to reflect on how fortunate I was to be in a position to lead each of these amazing campers through their best summer possible, and help give them valuable life experiences which will stand them in great stead for the future.
What are you looking forward to the most this summer?
Of course, the new fitness center is pretty exciting and I'm sure I will get to taste some creative dishes made by our very own Junior Masterchefs in the brand new camper kitchen. But most importantly, I couldn't be more excited to be a part of a new division and make fantastic memories with all the campers and their amazing counselors.
__________
Outside of camp, Luke graduated from Birmingham Law School back in the UK a couple of years ago. He has spent the last year working in education and volunteering at a legal advice clinic. This year, he is living with an incredibly welcoming and wonderful Schodack family in New Jersey, so he hopes to see many other Schodack families during the year. When he returns to the UK, he will go on to study Legal Practice and qualify as a corporate solicitor.