This is a really exciting time of year for us as we share so many exciting Head Staff announcements ahead of the summer. The response online has been really rewarding for us to see and lets us know that the staff we have entrusted to guide and shape the summer, are the very best. The latest member of our stellar Head Staff team is superstar Ella Browne!  
Ella is returning to Schodack for her 5th summer (2nd on Head Staff) and has worked as both bunk and activity staff at Schodack. Ella's hard work and dedication to her Division are just a few of the reasons she is held in such high regard by our campers and staff.
Below, Ella has taken some time to write and introduce herself to you all…
__________
Hello hello! I'm Ella and I am equal parts baffled and thrilled to be returning for a fifth summer!! I had no idea what that little trek I made over to camp for the first time in 2013 had in store for me and I am beyond excited to be returning to the 12123 once again.  
1) What do you remember the most from your first summer?
I remember the infectious energy of camp from the get go. Everyone was so excited and welcoming and the amount of love everyone had for Schodack was overwhelming. I remember getting to try so many new things, forming new friendships, working within a tight-knit team and quickly discovering the magic of camp.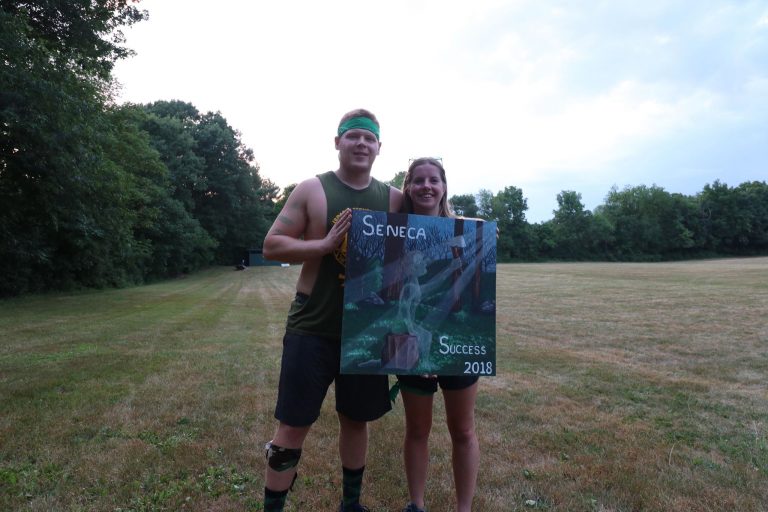 2) What is your Favorite Camp Activity/Event? 
Fire Circle is definitely a weekly highlight. I love watching the whole camp pile into the Amphitheatre and celebrate and reflect on the week. Nothing sounds as good as the entire camp belting out a classic fire circle tune!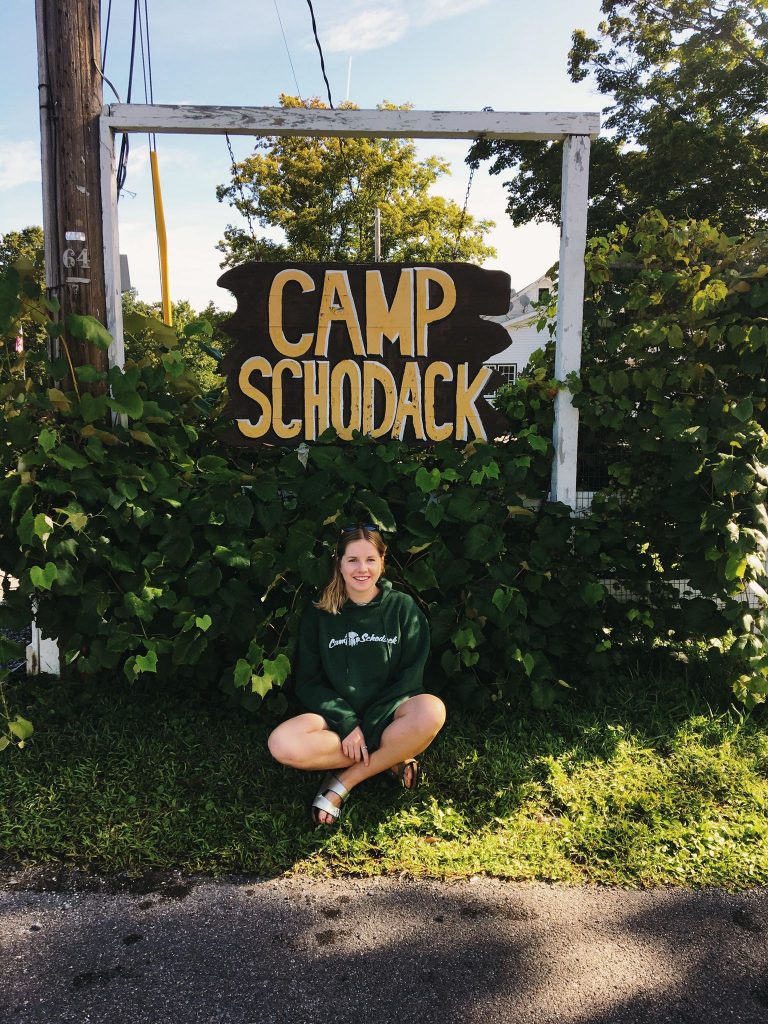 3) What is your Favorite Camp meal? 
The veggie lasagne from years past still has my heart but the veggie cookout burgers are a 10/10! Honourable mention to the pesto that we had at the pasta bar last summer too.  
4) Best thing about last summer? 
Getting to be a part of both first year campers falling in love with camp and second year campers returning after the long 10 month countdown. I got to watch campers (and their counselors!) thrive out of their comfort zones, create and strengthen friendships and just have an absolute ball.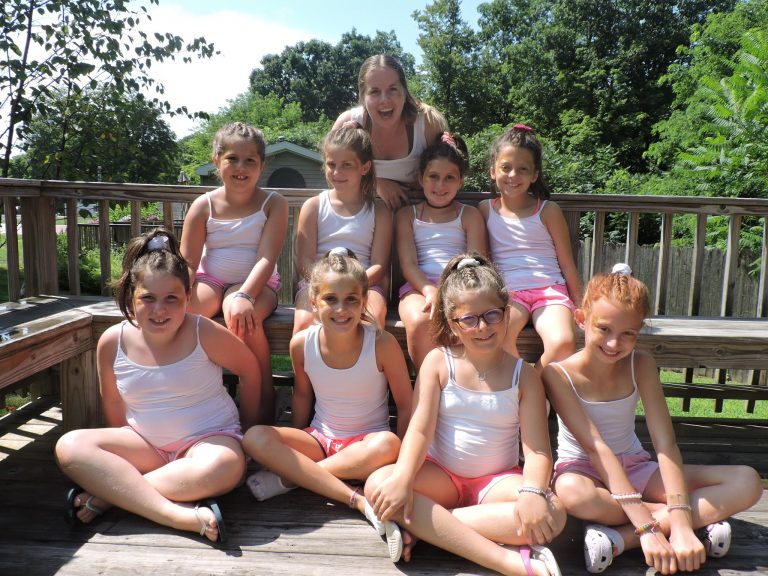 5) what are you looking forward to the most this summer?
I'm already looking forward to opening day! Seeing the buses pull up on Krouner Rd. and watching friends reunite, counselors meeting their campers, seeing the bunks completely unpacked and the unforgettable swell of noise that comes with the arrival of 300 campers!
__________
We are thrilled to have Ella back again as a Division Head for the second summer in a row. She returns to Schodack with plenty of knowledge and experience that will be integral to helping guide and support the campers and staff she works, as well as being a great resource for the rest of the Head Staff team.