Our very first Head Staff announcement for summer 2020! The amazing Dani MacKay is returning as Head Counselor for her 9th summer at Schodack!
Dani is no stranger to our Schodack families as she was a Group Leader, spent many years as a Division Head and was our Head Counselor last summer as well!  Dani knows our campers and staff so well.  We are thrilled that she will return in this role and work with Rachel and the Head Staff for another amazing summer at Schodack.
Below Dani explains in her own words why Schodack means so much to her and why she keeps coming back…
Hello Schodack Family! My name is Dani MacKay and I'm overjoyed to return to Camp for my ninth summer! When I first decided I would give Schodack a try, I knew I was signing up for 8 weeks in a different climate and hopeful I would make a positive impact on children. What I didn't know was the reverse impact camp would have on me or that nine summers later I would still be making the trip.
 I feel fortunate to be able to work with children year-round and I am looking forward to my second year as Camp Schodack's Head Counselor. I'm drawn back to this role for many reasons including the privilege of the broad connection with all campers and counselors and the ability to assist the rest of the amazing Head Staff. I cannot wait to see what Summer 2020 has in store for us all!
Whether you're a returning Schodackian or a first timer – I can promise the memories we make will last a lifetime. See you all in June! Warmly, Dani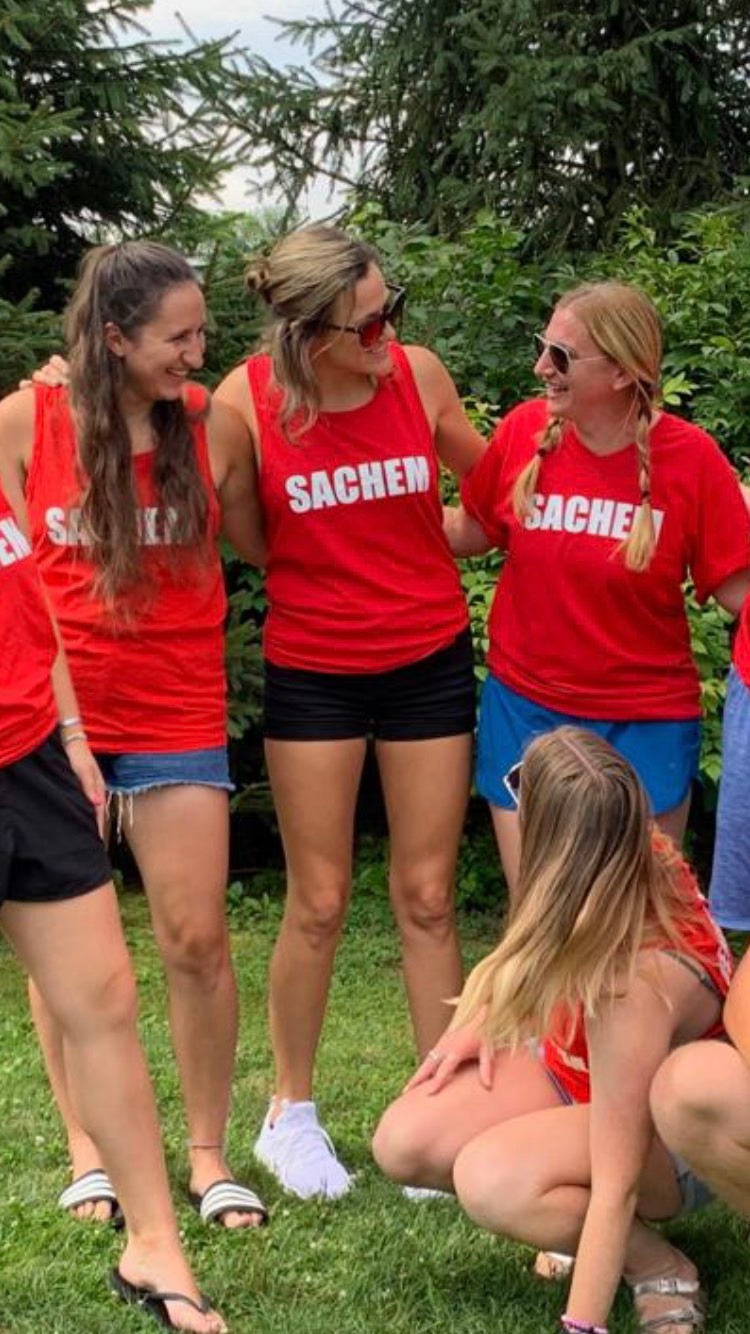 What do you remember most from your first summer?
My first summer was 2012 where I was a Group Leader for the Conestoga Boys. I had never gone to camp as a child so everything about it was new to me. I definitely had some jitters arriving at Schodack. But, almost in the snap of a finger, I remember being in shock and awe at how easy it was to be "new" and to feel at home – as if I'd been there my whole life! By the end of Staff Orientation, the other counselors were like my family.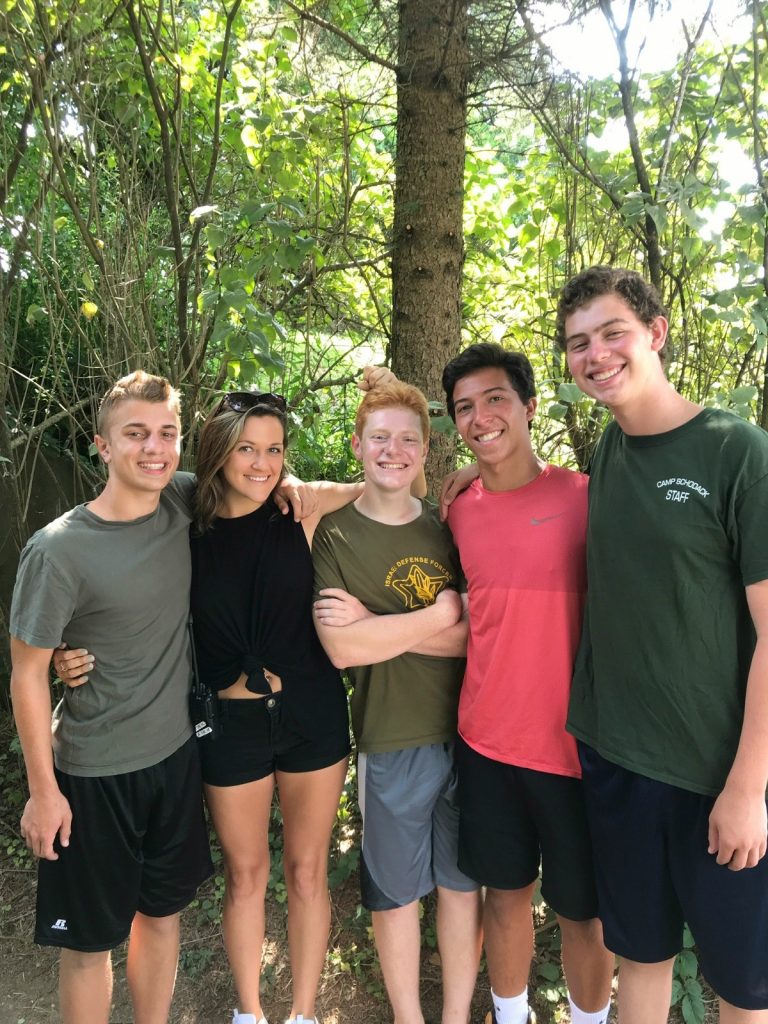 What is your Favorite Camp Activity/Event?
What stands out the most is opening day, when the campers arrive. Being amongst a sea of big colorful posters, the anticipation and the happy tears of the campers reuniting ignites a feeling you rarely experience elsewhere. It always proves to set the tone of the energy at Camp for both new and returning faces. The best day ever!
What is your favorite camp meal?
I LOVE the veggie burgers at cookout and the whole cookout atmosphere. There's just something special about sitting outside under the shade with good food, good company, and a good breeze. (Not to mention 3rd Campers Choice is an unrivaled time of the day!)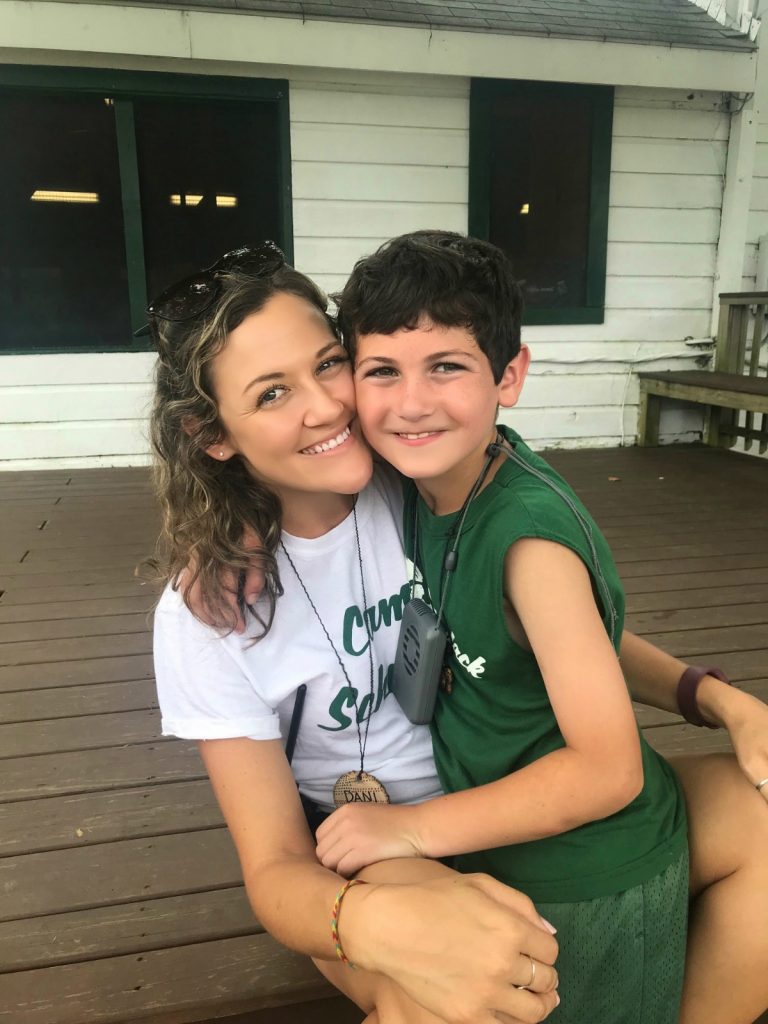 What was the best thing about last summer?
Every summer is unique in its own way. I can't pick one summer to stand alone from another as they are all so incredible.
What did you enjoy most about last summer? 
Last summer I was most thrilled to dive into the Head Counselor role. While I was a Division Head for five summers I loved having a slightly bigger outreach than I did as a Group Leader. I loved being able to help multiple bunks of campers and a whole group of counselors. Now, that the umbrella is even more widespread and I'm able to spend time with many campers and staff and be a part of making all of their summers uniquely perfect. It doesn't get more rewarding than that!
__________
Dani spends the rest of year back at home in Florida, where she works as an Educational Interpreter for Deaf/Hard of Hearing students. In this role, she gets to be a voice and advocate for PreK level boys and girls. Dani brings a passion for Schodack and years of camp and real-world experience with her to this role.