Ben Weiner is returning to Camp Schodack for his 11th Summer at Schodack and his 2nd year with the Head Staff team. Last year Ben was a Division Head but is now taking his considerable camp experience with him to a different role. Ben will be working with our Leadership Trainees as the boys Leadership Trainee Coordinator (LTC).
In addition to his role last year, Ben has also been a Bunk Counselor and Group Leader as well as an Ultra Leagues Commissioner and Tribals General! 
Below, Ben shares in his own words why he just can't get enough of Schodack!
__________
Hello Schodack Campers, Parents, Alum, and friends,
My name is Ben Weiner. Camp Schodack has been in my blood since my Father, Rob, and his siblings put on their camp shirts for the first time in the early 1970's. I however have been going to camp since 2010. I keep coming back for what feels like a new reason every summer. In 2010, the reason I came back was I wanted to keep playing Ultra Leagues (the in-camp competitive basketball and soccer league). In 2012, I wanted to come back and be a Schodack Waiter. In 2017, I wanted to come back to have a third-year with my campers at the time (shoutout to the Mic Mac boys of 2016!) and to see my younger brother, Ari, become a counselor for the first time.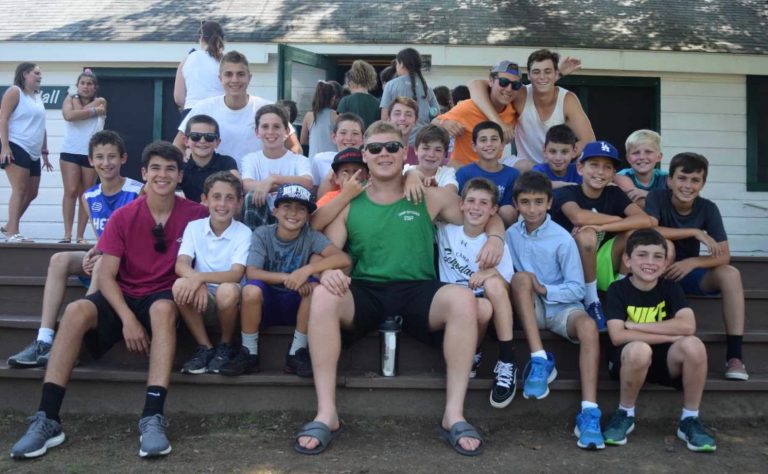 So, what's my reasoning this time around? I've spent 4 years with the most incredible group of boys, last year's Super Junior Boys (ROLL SJB!), I've seen my brother grow up and become a counselor, I've made countless friends from all over the globe. Well, with Camp, it seems like there is always another reason to come back. While I'm counting down the days until the buses roll in and see the new middle camp boys come off the bus, and I can't wait to see all of Schodack's incredible staff members, what brings me back this summer is a new opportunity. I have never had the privilege of working with Schodack's Leadership Trainee program, and when I was presented this opportunity to get to work with the Waiters, I was overjoyed. For those of you who don't know, the Waiters are the male division of Schodack's leadership trainee program. The Waiters are leaders at camp, and they are some of the most incredible role models to campers. The Waiters are constantly developing leadership skills, learning how to be counselors, and how to become incredible young men. Being a waiter (Rise '13 X Dream '14) were two of the best summers of my entire life, and I cannot be more excited to share my experience and give back to the incredible group of young men coming into the Waiter Bunk this summer!
In addition to my personal story, the wonderful Jon Carter asked me a few questions to share with all of you!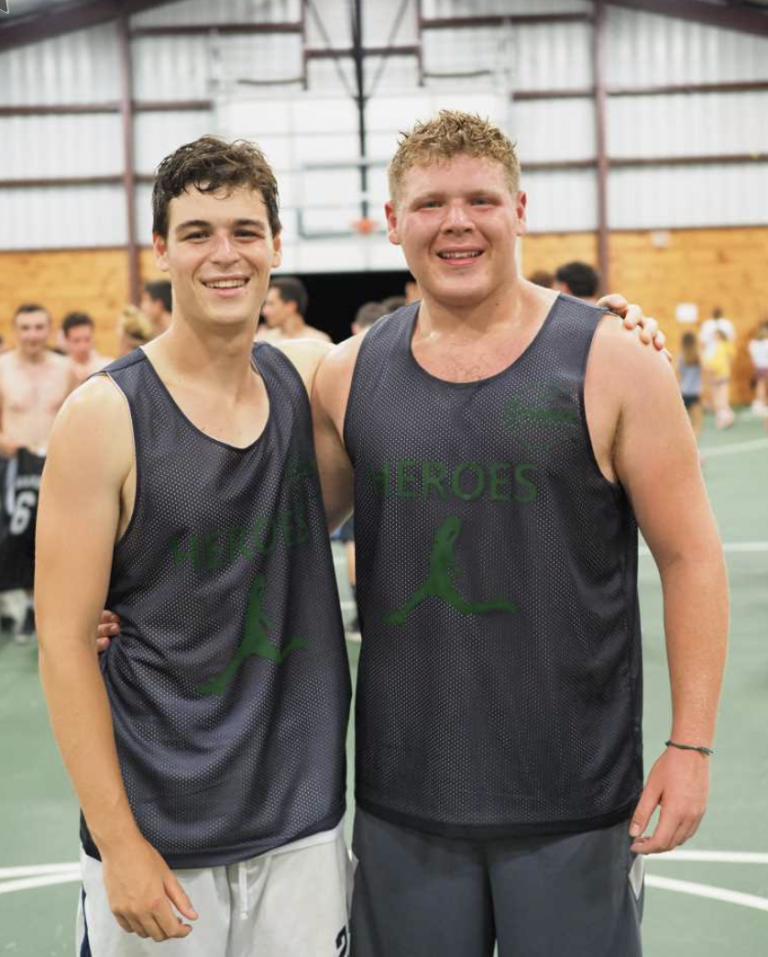 What do you remember the most from your first summer?
Easily my counselors. Dontae Wilson was my Group Leader, Alex Rosenblum (A-RO), and Mike Friedman were my Bunk Counselors. Dontae was a major influence on me, just reinforcing the kind and warm values my family instilled in me at home as a child and the values that are certainly encouraged at Schodack! A-RO had the best jump shot on camp, he never missed, and Mike loved music and was always there to talk to us.
What is your Favorite Camp Activity/Event?
Personally, I love any event when the camp is together as a whole, be it Fire Circle, Lineup, LT Carnival, or even Rainy Days. However, my favorite event has to be the Apache Relay, a Tribals event where every single camper is a part of the race. It's absolutely spectacular to watch and partake in, and It is easily my favorite day of every summer!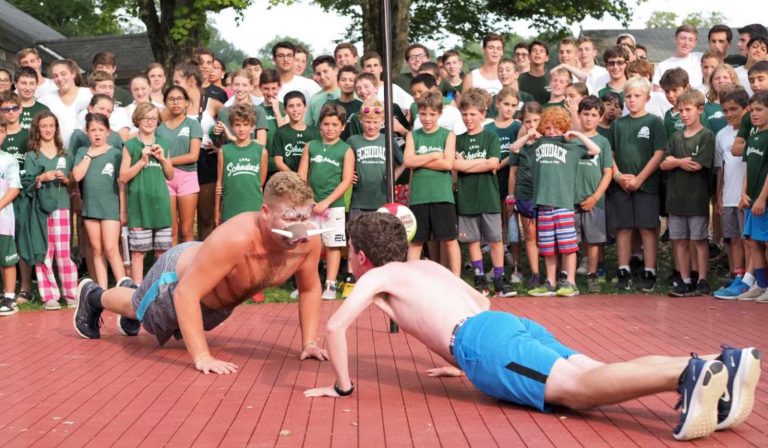 What is your favorite camp meal?
Cookout dinner, no comparison. Burgers, chicken, hot dogs, the salad bar, watermelon, and brownies, seated outdoors with all your friends is such a nice way to end the day before third Camper's Choice!
What was the best thing about last summer?
The best thing about last summer was easily my campers. If you guys are reading this, you guys got so big! Braces! Growing!  Whether it was our fourth summer together or our first, SJB made my summer last year with their positive energy and love of camp. I can't wait to see you guys when we all get back!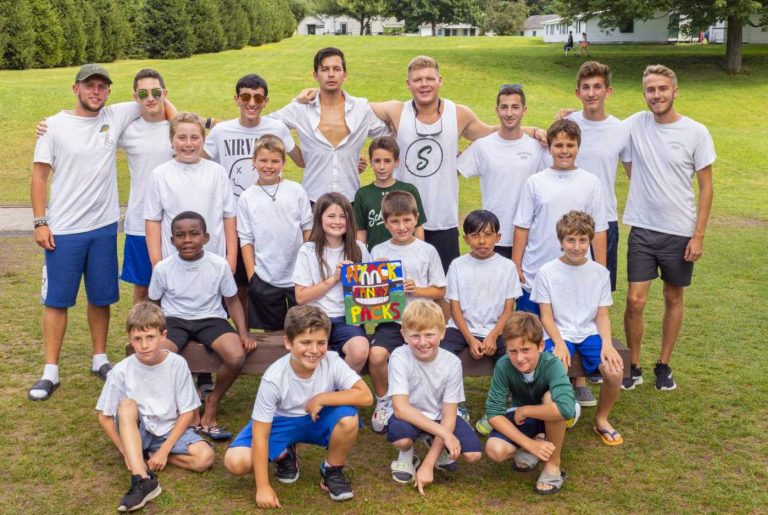 What are you looking forward to the most this summer?
Wow, these questions are pretty easy actually! I cannot wait to spend time and get to know these waiters. I've known this group of kids for years now, but this is my first time formally working with this group. I'm excited to hang out with them on the veranda, I'm excited to go with them to Canada, and I'm definitely excited to teach them about leadership and help them reach their highest potential. It's going to be an incredible summer.
Can't wait to see you all soon. Summer 2020 is going to be a movie. Ready up – Weiner
__________
Ben is currently a Senior at Syracuse University, studying entrepreneurship and marketing. Ben's passion for Camp shines through in his love of all things for Schodack and his ability to always make the best of a situation. We know that he will be great in his new role working with the LTs this summer.