It is with great excitement that we can announce that Phoebe Savickas will be returning to Schodack for summer 2020! This will be Phoebe's third summer with us after joining as pool staff in 2018. Phoebe was hired at the Melbourne recruitment fair in Australia and hasn't looked back since. After a summer at the pool, Phoebe joined the LT staff last summer and we are really excited that she will now be working as on the of two Leadership Trainee Coordinators (LTC) this year.
We asked Phoebe if she would take some time to write and introduce herself to our Schodack families so that you could find out a little more about her…
__________
Anyone who has stepped a foot on the green grass during a Summers day at Schodack will know the distinctive feeling you have there, it is everyone's happy place. It's why we all begin the countdown for next Summer the minute we get home in August. There is no other place like it in the world, and it's why I am beyond thrilled to be back as LTC for Summer 2020.
Who would have thought that at the Melbourne recruitment fair in 2017, talking to Owen over a Skype call and meeting the Australian alumni at the fair (and being hired as Pool Staff!), that I would be back in 2020 for a third Summer!
I am so excited to lead the most incredible group of girls to live out the dream of being a CIT alongside an exceptional co-staff. The amount of energy and effort the CITs put into making Schodack so magical and being the most inspiring role models for the younger divisions, is the reason I am drawn to return to the 12123 and make the CITs of 2020 have the best possible Summer.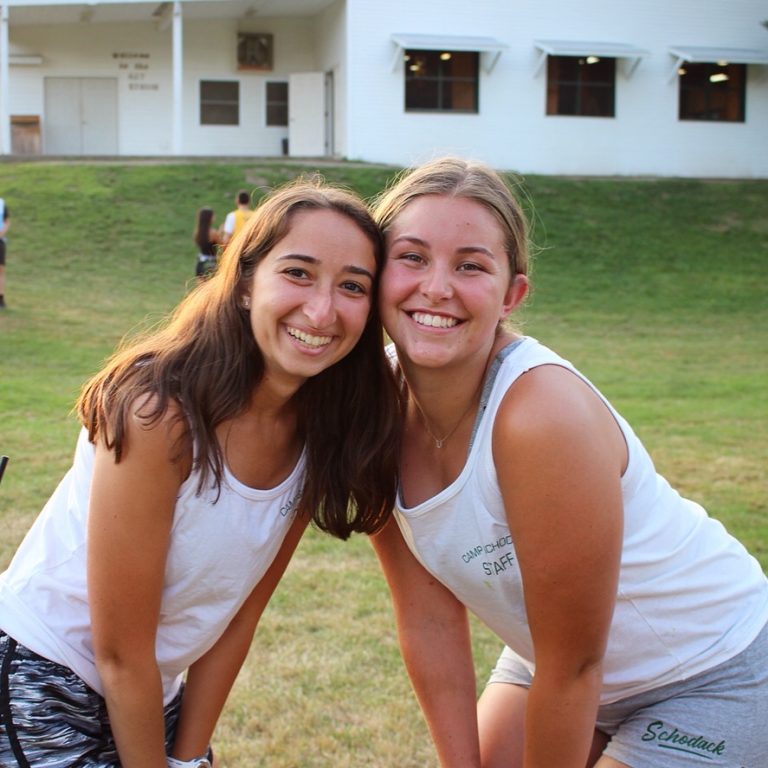 What do you remember the most from your first summer?
I can so clearly remember my first Summer in 2018 when the CITs won Talent Show (The Greatest Show). We all returned to the Lodge and danced like crazy for hours celebrating all the hard work that went into it. In that moment, I knew Schodack was a very special place. I fell in love with every aspect of camp! It's unbelievable how welcome I felt from my first moment at camp.
What is your Favorite Camp Activity/Event?
Challenge Days are undeniably my favourite days of the Summer. I know it's something every camper looks forward to from their first Summer, and having the privilege to help brainstorm, create and execute these fun-filled days is something very special to me. From sliding down the Corral Hill on an oiled up tarp, breaking out of prison at midnight, or taste tasting a stomach-turning concoction of soda, I love how these days call upon each and every LT's skills and strengths and the simultaneous fun and enjoyment that is had by both campers and staff during them.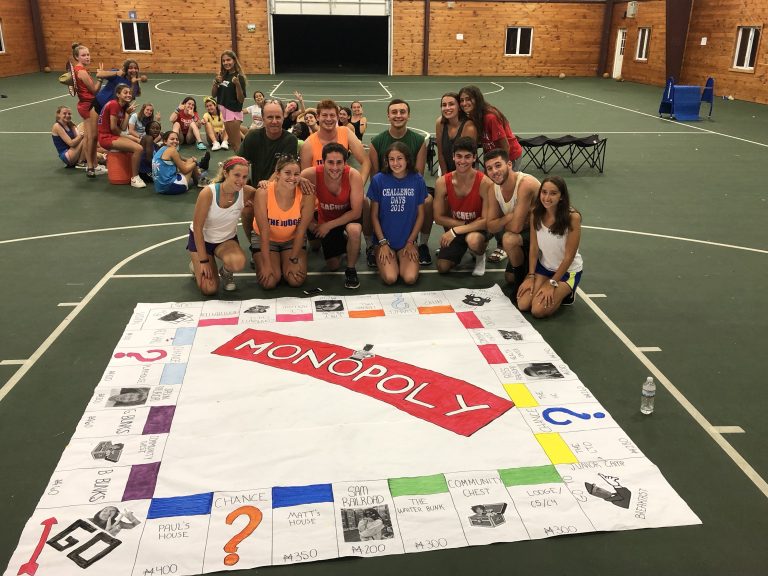 What is your Favorite Camp meal?
It wouldn't be right if I didn't say Theme Dinner meals are my favourite. Dancing around to each week's playlists does sometimes take precedence over eating the delicious meal, but nonetheless there is always an epic feast for everyone to enjoy on those balmy Monday nights. Chicken McSchodack is always a treat too!
The best thing about last summer?
WINNING TRIPLE CROWN….Need I say more? The dedication, organisation, and leadership I saw as the CITs planned and performed all three stellar performances were unparalleled. I truly don't think you would see a group of 40+ teenage girls collaborate and create something so mesmerising anywhere else. Ever!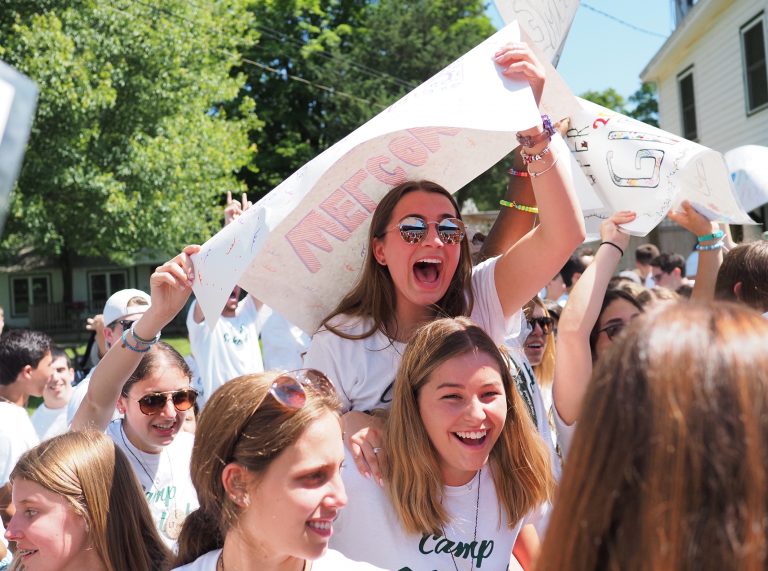 What are you looking forward to the most this summer?
Summer 2020 will be an exciting opportunity for me to further develop myself, and work with an amazing co-staff to guide the CITs of 2020 to be the best possible counselors, sisters and role models to Camp. I can't wait to see the many incredible things they achieve. I look forward to simply being with the girls, hanging out and making crazy memories that I know are cherished for life.
I already have a countdown happening here in Australia, I think my family and friends are almost as excited for me to take the arduous 10,000 mile journey back to the 12123, so they can finally stop hearing me talk about how much I love Schodack! For now, I will keep enjoying the Aussie Summer until I can live out Summer number 3 for 2020 in only 123 days…..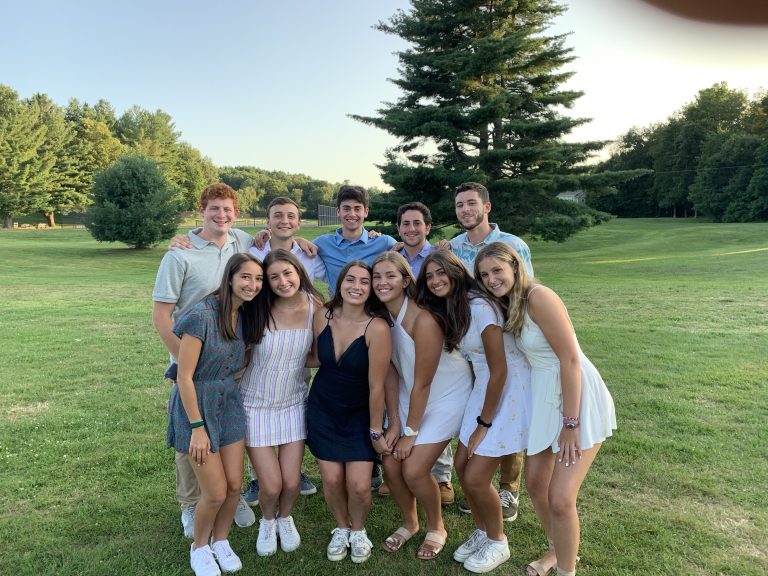 __________
Phoebe has been living in the UK for the past two years in between working at Schodack. In Australia, she works as a swimming teacher and online for a London based company. After camp, she is looking look forward to beginning her studies in Business and Communications (Journalism) in the Gold Coast, Australia at Griffith University.