Each summer we find ways to expand our program by offering new and exciting activities. In recent years we have placed a particular focus on increasing our outdoor/adventure offerings for campers who want to experience nature in fun and exciting ways. This summer, in addition to greatly expanding our outdoor cooking program and doubling the number of white-water rafting trips we offer, campers will be able to say they've…Gone Fishin'!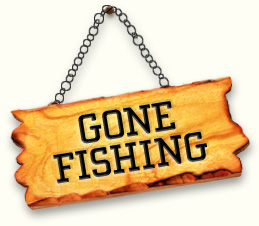 Campers will have the option to sign-up for Fishing as an optional activity during Camper Choice at the Lake. An angler himself, Matt Krouner will be supervising the start of this activity along with members of our lake staff.
We have received a number of requests for fishing over the past few years and know this will be a popular addition to Schodack in 2014!