Happy Spring! We have some very big news about an exciting new partnership that Schodack has undertaken with Nutrition Specialist – Marlo Mittler of Camp Nutrition. As Matt announced to many of you at the Winter Reunion, we are excited to have partnered with a licensed nutritionist who will help us design our menus for the summer. We have always been committed to offering tasty and healthy food at camp, and now we will have even more options and recipes to choose from. Marlo has even written something for our blog below so that you can find out more about this new initiative and what it will mean for Camp this summer and beyond.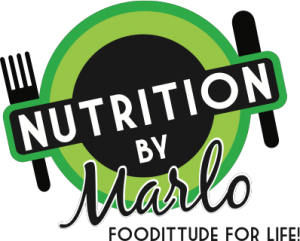 Exciting New Partnership with Camp Nutrition
"Hello, Schodack! I am Marlo Mittler, MS RD, of Camp Nutrition By Marlo, and I bring over 15 years of expertise within the camping industry.  My team works with camps to understand camp menus and traditions, review dining practices, delve into recipes and provide feedback to benefit the overall nutrition portion of camp.  Camp Nutrition By Marlo has spoken at camp conferences, appeared in the national media and been featured as a true leader in pediatric and adolescent nutrition.  We have been excited to partner with Schodack so they can gain expert advise on how to continue to serve camp favorites, but also enhance food choices, expand to new healthy options, revise recipes, bring in new foods and make their menus even better than before!
I have been working with Matt over the winter months and have been impressed by Schodack's food service in so many ways, such as their commitment to serving fruits and vegetables, a fully loaded salad bar and a plethora of healthy recipes throughout the summer. I was also pleased to learn how diligently Schodack works to provide allergen-free alternatives for campers with special diets.
My team and I have spent lots of time analyzing and reviewing the menus, improving balance within the meals, taste testing new recipes, suggesting new foods to incorporate and much more. While we are still putting the final touches on our newly balanced, healthier menus, we wanted to give you a sneak peek at some of the newest touches.  Check out just some of what you will find in the dining hall this summer:  naturally flavored waters, which are made with fresh sliced fruits, such as lemons, limes and oranges; a yogurt bar complete with all the toppings; Night Snacks of cheese and crackers or smoothies, among other favorites; sides of zucchini chips, buffalo cauliflower and chickpea pasta; fruited cones with sprinkles and chocolate covered banana coins; only serving snacks that are devoid of trans fats and oh so much more that will keep campers asking for more!
It is our hope that you and your children are just as excited about these happenings as we are. We encourage you to reach out if you have any questions, as we want to share our commitment to wellness with the entire Camp Schodack community!"