We had a wonderful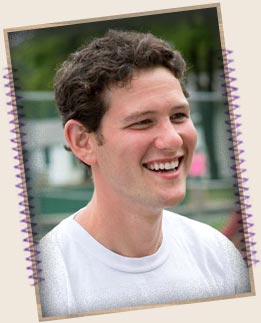 Fall Fest day at camp this past Saturday! On a crisp morning with blue skies, green grass and an array of leaves turning oranges and reds, we were able to welcome interested Schodack families to camp.
It was a lot of fun getting to meet everyone and there were fun activities too – pumpkin decorating, camp tours, lawn games (see Paul below playing corn hole!) and cider and donuts when we needed a snack!
The Ross, Woloch, Munk, Schmelkin and Poquette families were also there as a welcoming crew and it was great to catch up and see how everyone has been doing since camp. The report on the fall thus far tended to be the same: school's going well…but not as great as camp!
Warmly
Matt