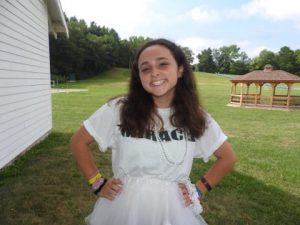 As I'm entering my fifth summer at Camp Schodack, it's hard to believe that I was a camper for only four summers. On my first day of camp, I walked into a bunk of girls who had practically grown up at camp. They knew everything there was to know, whereas my only knowledge of Schodack consisted of some random broken green and white arrow framed in my living room. I had grown up hearing stories about Schodack from my dad and uncle but in 2013, I was ready to form my own memories.
On the ride up, everything was a blur. I was worried about whether or not I'd make friends, if I had all the things I needed, who I would bunk with, and most importantly, if I would make do with the endless dining hall options.  As soon as I stepped off the bus, it all fell into place. My ears filled with the cheers of campers and staff who were as excited as I was to start off the second half of the summer. My concerns of finding friends disappeared as soon as the girls in my bunk bombarded me with hugs as if I had known them my entire life. My first day flew by with swim tests, lice checks, yearbook pictures, and the counselor show. By the time I crawled into my bottom bunk of G4b that night, I knew I was home.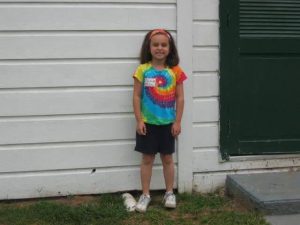 My summers at Schodack had been filled with "firsts."  From learning stacking games to winning triple crown events, the "firsts" seemed endless. With camp drawing closer and closer, I am constantly thinking of all the "firsts" that will take place this summer. Meeting my bunk for the first time and watching all the instant friendships form. Writing Triple Crown scripts for my campers for the first time. Being able to participate in the counselor show that I so excitedly watched for my first night activity as a camper.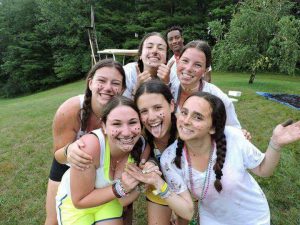 In my new role as a counselor this year, I'm so excited to have the chance to do whatever I can to ensure that my campers have as incredible of an experience as I did. I'll be thinking of all the meaningful moments and role models that I had throughout my summers, and will try to pass on the amazing memories that I had to my own campers. Schodack  is a magical place and I see it as my job to ensure that my campers experience the magic that I still see every day.
What's so special about the magic of camp is how something that might seem imperfect at home, takes on a whole new meaning. The downpour that you would watch from your couch at home is turned into a chance to run through the rain, laughing with your best friends. Serving meals to the entire camp in the dark with no utensils for Medieval Night is not as crazy as it really sounds. Staying up until the morning writing scripts for triple crown is what you wish you were doing while staying up studying for midterms during the year. The list is endless.
Camp is almost 100 days away, and I know you'll all be able to feel this magic and see exactly what I mean.