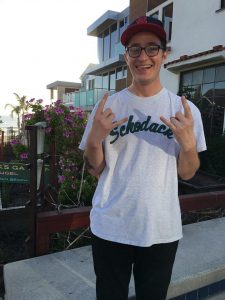 We can't wait to have "Hipster" Mike Palese back for his fourth summer at camp, third on head staff and first as an ACS! During the year, Mike conducts research for the Sonoma County Government to lower carbon emissions of county buildings and looks for the most effective alternative energy source for their government facilities. He has also been working on a research project to bring off-grid energy sources to small villages in Indonesia.
Mike can't wait to be out in the sun all day this summer and to be returning to see all of his friends and to make new friends. This year Mike's campers from his first summer will now be on staff with him so it will be a full-circle experience! 
Fun fact: Mike is red-green color blind!