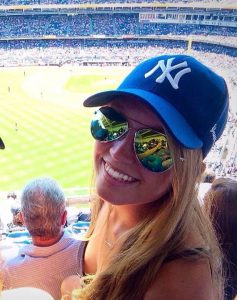 The thing about being an international at camp, a British International at camp, is how unaware I was of what I was about to experience, the journey I had started, the obsession that had begun. Back in 2013, as an undergrad physical education student, spending my summer in America just seemed like a great way to fill in the gaps between each semester. Sure, I had heard about Camp America, s'mores, camp fires and star gazing, but nothing could've prepared me for the life-changing experience that Schodack has been. And yes, Camp Schodack changed my life, it's dramatic I know, but if you know, you really do know and that's what makes it so special. I can't begin to summarize how I feel about 40 Krouner Road, and if you're reading this having experienced a summer at camp, I know you'll understand why. Amongst the green grass, perfect sunsets, gorgeous weather and plethora of sports, it is the wonderful Schodackians, both campers and staff, whose paths I have had the pleasure of crossing that have made camp the neverland I so adore. And I know you would all agree, that in one way or another, Schodack has changed your life too.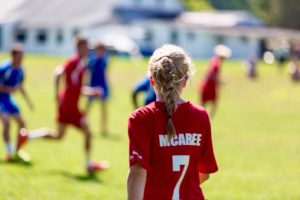 I've always found it amusing how camp makes the world feel so small yet so big all at once. No matter how many times I unexpectedly run into someone from camp, those huge oceans laying inconveniently between us (you and I) never feel bigger than in the cold winter months. It quickly become normal to have several different time zones on your radar, to say goodnight in the morning and to wake up inundated with messages from all corners of the world. Despite this, my 'camp friends' have taught me more about kindness and friendship than I could ever imagine. Friendships that survive not only the test of time but the thousands of miles often between us. It's these friendships, built on green and white foundations of all things Camp Schodack, that allowed me to so easily fall in love with everything camp had to offer, and why, at 23 years old, I still can't think of a better way to spend my summer than with firecrackers, roof tops and apache relays at the 12123.
As I reach my 'blanket summer', I feel a great sense of gratitude for having accidentally stumbled across the most fantastic place on earth. I am humbled everyday by the beautiful people I am proud to call my friends, who go about their day taking care of the Earth and treating people kindly. There isn't a single day that I don't think about camp and how so much of who I am today I attribute to the time I have spent at Schodack… because that's the thing about camp, it gets ahold of your heart and never let's go.