We made it through 2020…
…and what a year it was! We are sure many of you are as happy as we are that it is finally behind us. Now we can look forward to 2021 and a Summer back at camp!
As always, the team here at Schodack HQ has been working behind the scenes to make sure we are ready to welcome our campers back this summer in the safest way possible. We are attending webinars, talks, and presentations with camps from all over the country to share best practices when it comes to 'Camp during Covid' and we know we will have an excellent summer ahead of us.
You may be excited to read that Matt is sitting as the New York State Camp Rep for Northeast Summer Camps. This is an amazing opportunity to help represent Schodack and we are really proud that Matt is in this position. Rachel is busy working with colleagues from the American Camp Association to help plan the biggest virtual camp conference that may ever exist! Owen is recruiting our new staff for 2021 (full of lots of returning faces) as well as looking at new program ideas for his LTs and TCs this summer, and Carter is continuing to share our great social media content, update the website, and redesign our in-house publications (keep an eye out for the new Parent Handbook coming soon!).
In between all of that hard work, we somehow still enjoy making time to put together our newsletter and sharing everything that is going on in the world of #the12123
We hope you love reading it as much as we love putting it together.
____________________
Community Updates
Skyler Lipkind Performing Live In A Virtual Rendition of 'Newsies'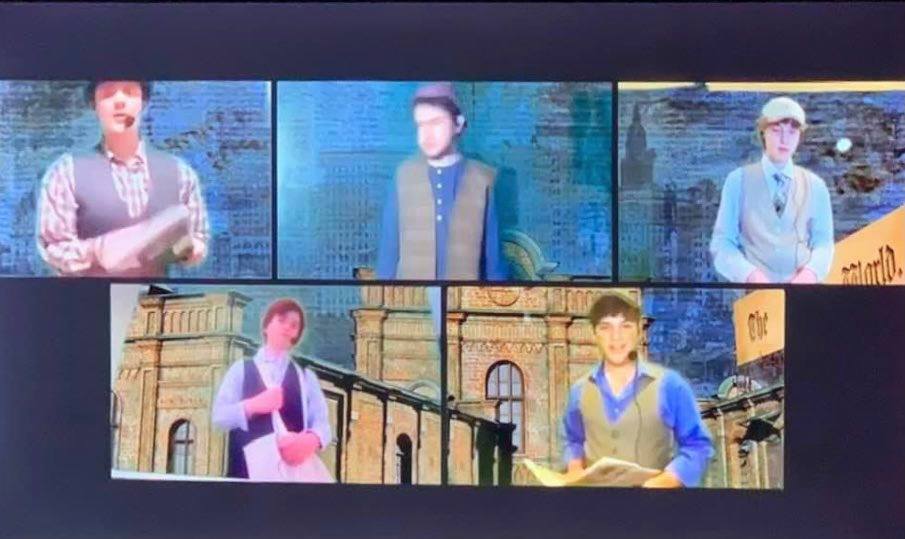 Many of you who have been at camp in the past few years know that Skyler is no stranger to the stage. On one of our recent Virtual Gatherings, Skyler told us about his latest experience in a virtual performance of 'Newsies'. We asked him to share how he got involved in this amazing project…
"Well, I got involved because I think I might have seen an ad for it somewhere. I already knew the show very well so I thought it would be a great opportunity. The lead role is Jack Kelly which was one of my dream roles so I am so happy to have played him. We actually did the show live which is unprecedented for many reasons. Delay, unstable internet, etc. We used many softwares and servers so we could all sing in unison with almost no delay. To be completely honest, it was a little stressful.
We had to learn how to set up green screens and how to keep our internet stable, along with the stress of actually performing. As actors, we feel the need to perform and with covid and everything, not performing was a real struggle because that was such a big part of my life. This may not be the ideal way of putting on a show but we made it work and we put on the first-ever all virtual, full-length, live production of Newsies. My Director has performed and produced on Broadway so it was so great to have a mentor like him.
Another big struggle I had to face was the vocal aspect. It was the highest and most vocally tiring show I've ever done. I had to learn how to hit notes that were out of my range at the time and how to be confident in myself before singing them.. Overall it was such an amazing experience and truly a dream come true."
We are sending Skyler and the rest of the cast a huge congrats! #breakaleg
June Day baking for charity!
June Day has been busy in the kitchen – no doubt polishing up her skills to be ready for the brand new Camper Kitchen – cooking up delicious treats to raise money for charity.
"I decided to make these Hot Chocolate Bombs, after seeing them online. My mom thought they would be very popular during the holiday season. We thought it would be nice if we did it as a fundraiser for Toys for Tots, since many kids might not be getting toys. We sold 225 bombs!!"
We are sure that lots of you will join us in sending our congratulations to June for this amazing achievement.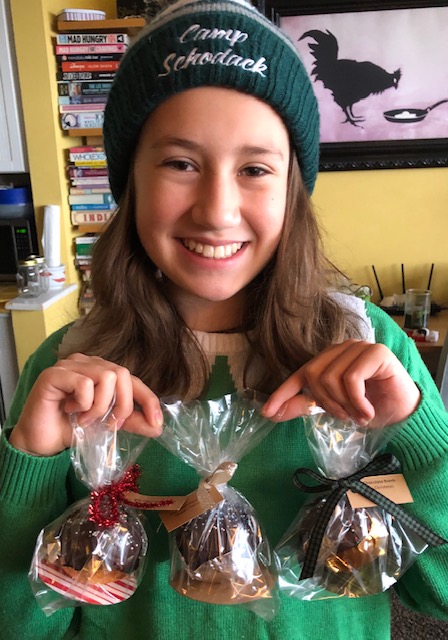 Natalie Silberman Giving Out Cards For Charity
Natalie and one of her classmates from Livingston High School got together to send out 1000 holiday cards over the past month. Natalie recalled watching the nightly news at the start of the COVID-19 pandemic and "seeing all of the frontline emergency workers putting their lives on the line to help and seeing businesses struggle and events be canceled left and right." She noted that this gave her "an itch to do something" and that she knew teenagers could "make a difference—even in a little way."
You can read the full story here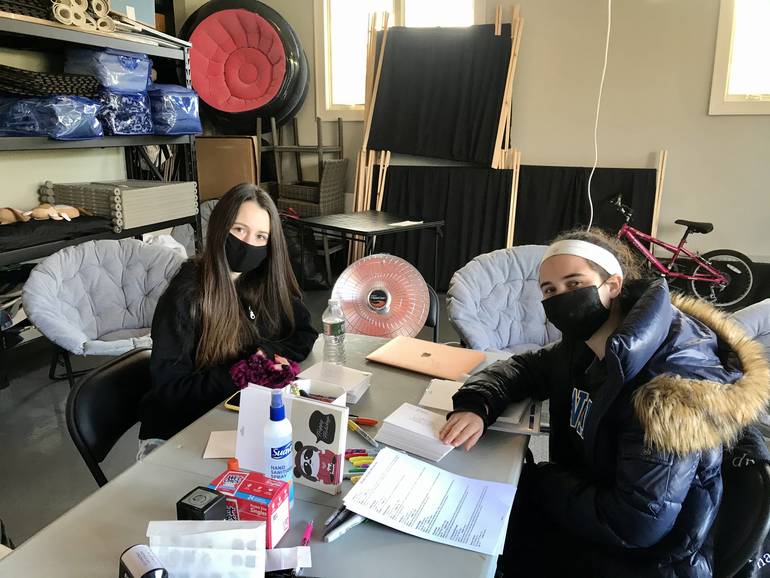 ____________________
Alumni Corner
We are so proud of our community members who are working on the frontlines during the pandemic. Lots of Alums have recently been getting the COVID-19 vaccine and Leah Taffell, a Geriatrics Fellow at Boston Medical Center, and former camper, counselor, and camp nurse Jodie (Pollock) Komar were amongst the first frontline workers to step up.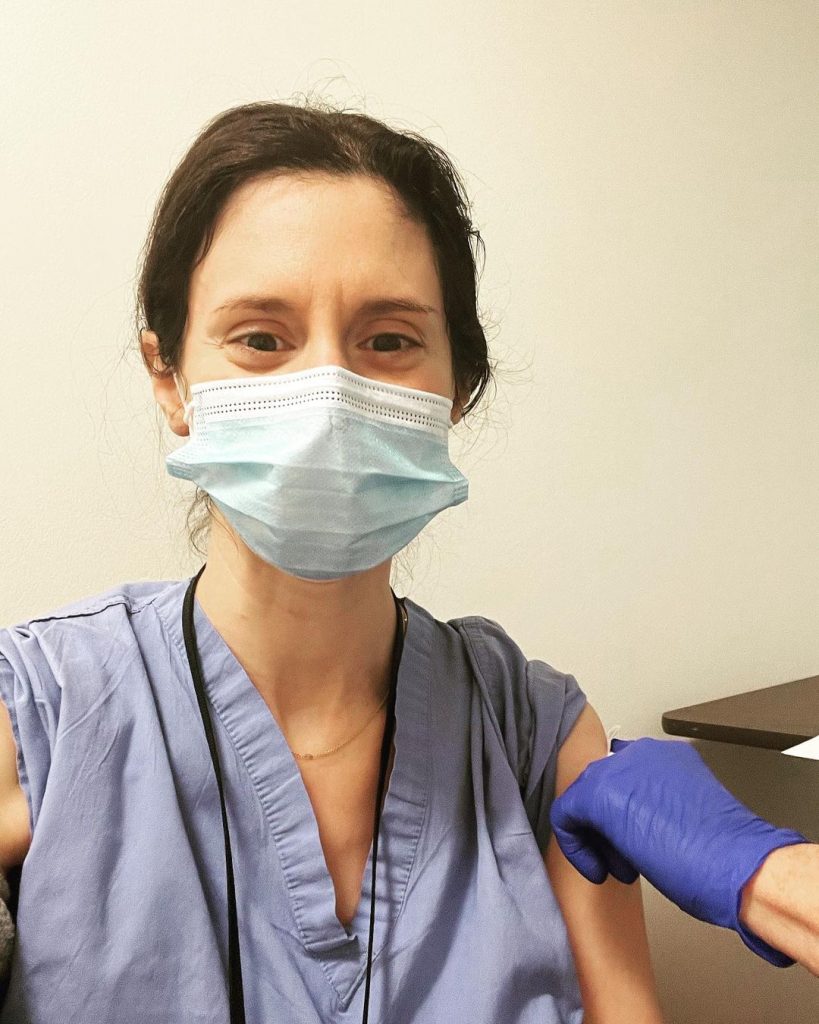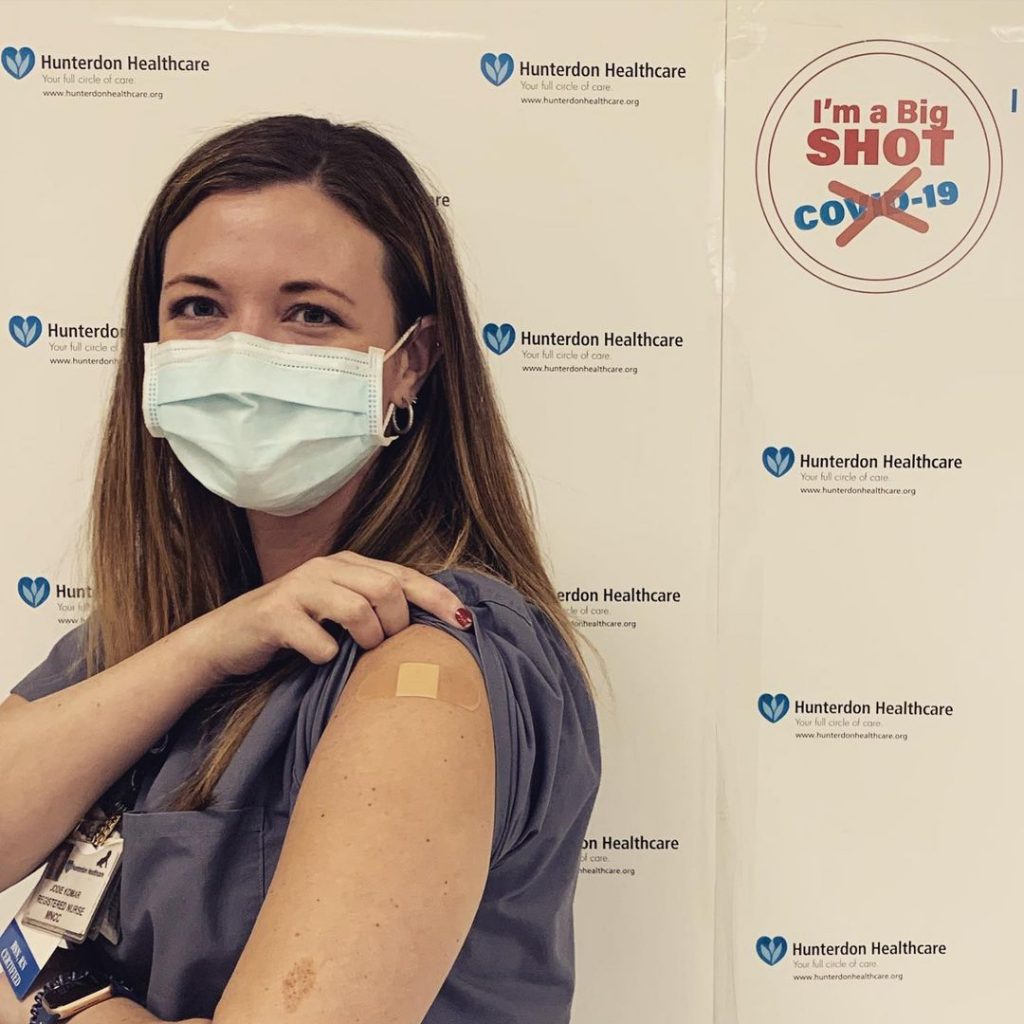 We want to pass on our congratulations to Alumnus Trevor Lomax (14-16) who recently landed a dream job. Trevor is now working for the Toronto Blue Jays as a Sports Nutrition Fellow.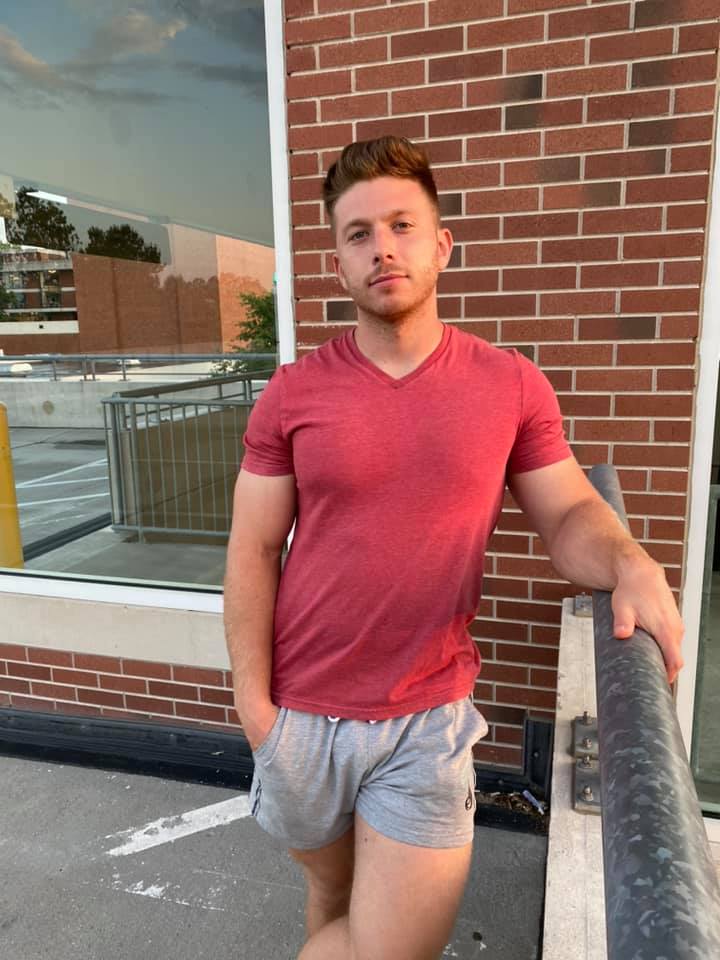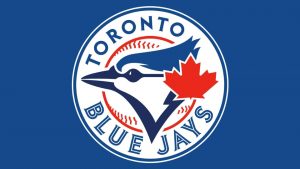 Congratulations are in order for Coby Greenberg ('05 – '11)and his new fiancee, Kelly. Coby recently proposed (she said yes!) and we wish them both the very best for the future.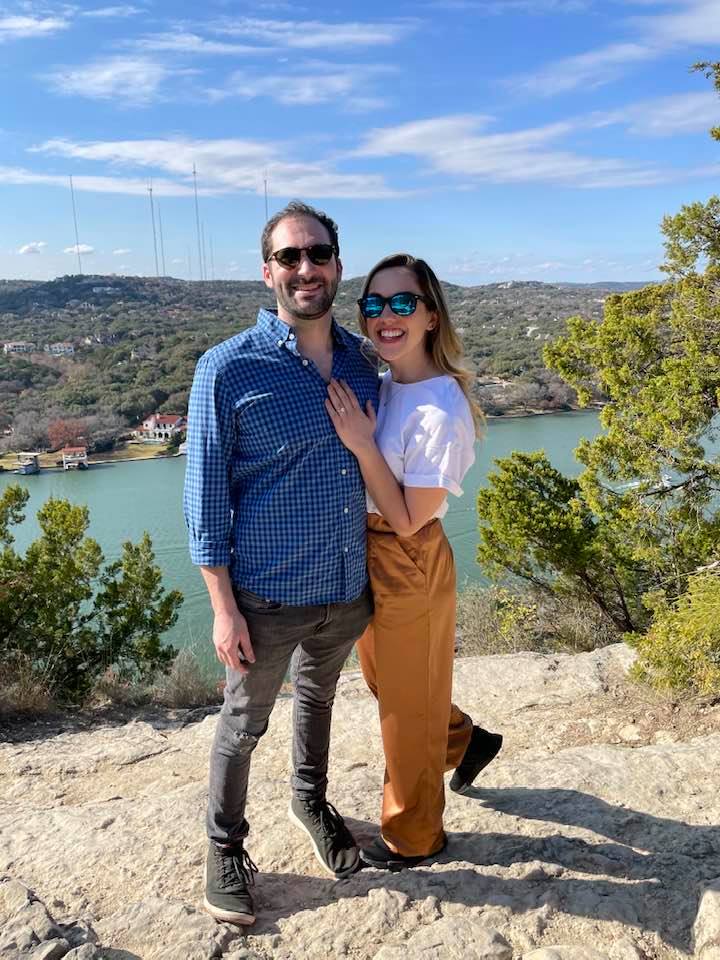 ____________________
Holiday Mystery Box Success!
Another year has come to an end and with it, another successful Holiday Mystery Box campaign!
We sold over 140 boxes this year, helping us raise money to share camp with deserving children. Below are some of the great pictures that were shared with us and posted online by those of you that got one this year. The team behind the boxes wanted to create a 'Backyard Camp-Out' theme with chairs, s'mores, mugs of hot chocolate and this year's must-have accessory – a mask!
The Schodack Campership Initiative (SCI) team would like to share their thanks and appreciation to everyone that was involved this year. They are already planning for the awesome swag that will be in the 2021 Mystery Boxes!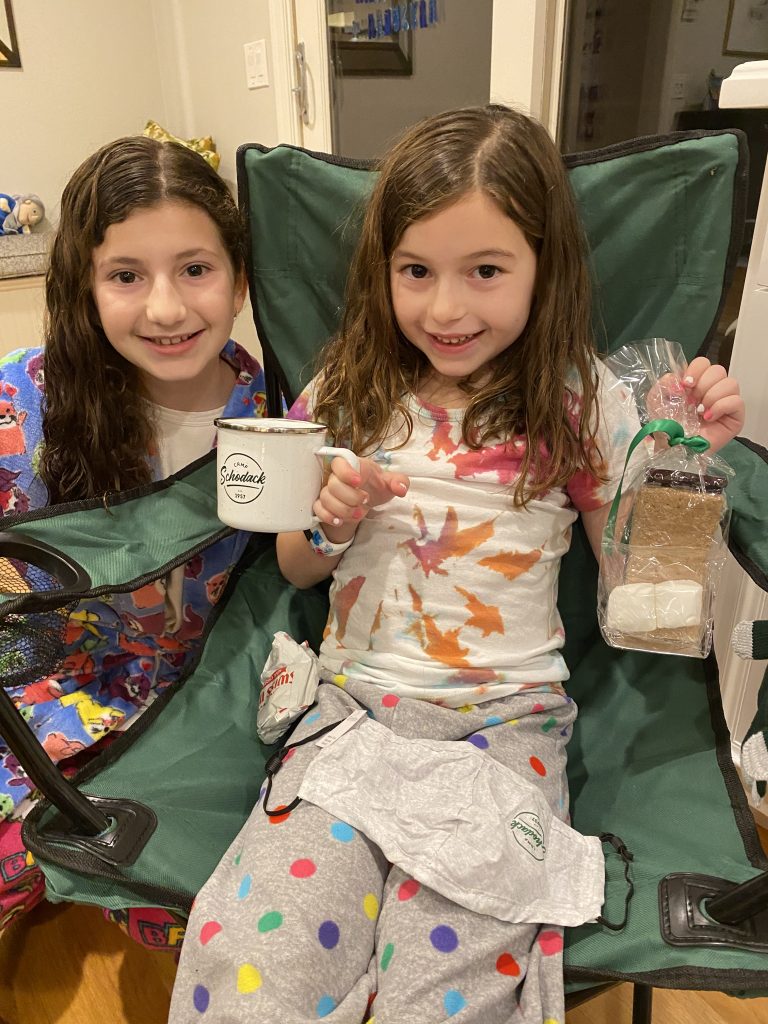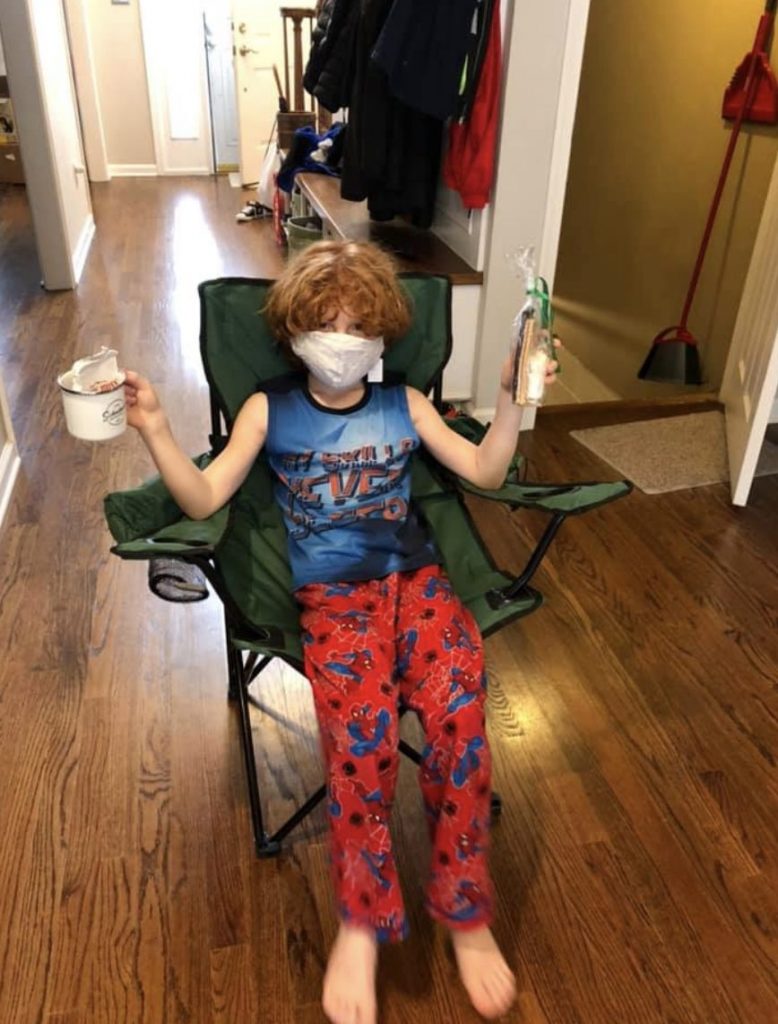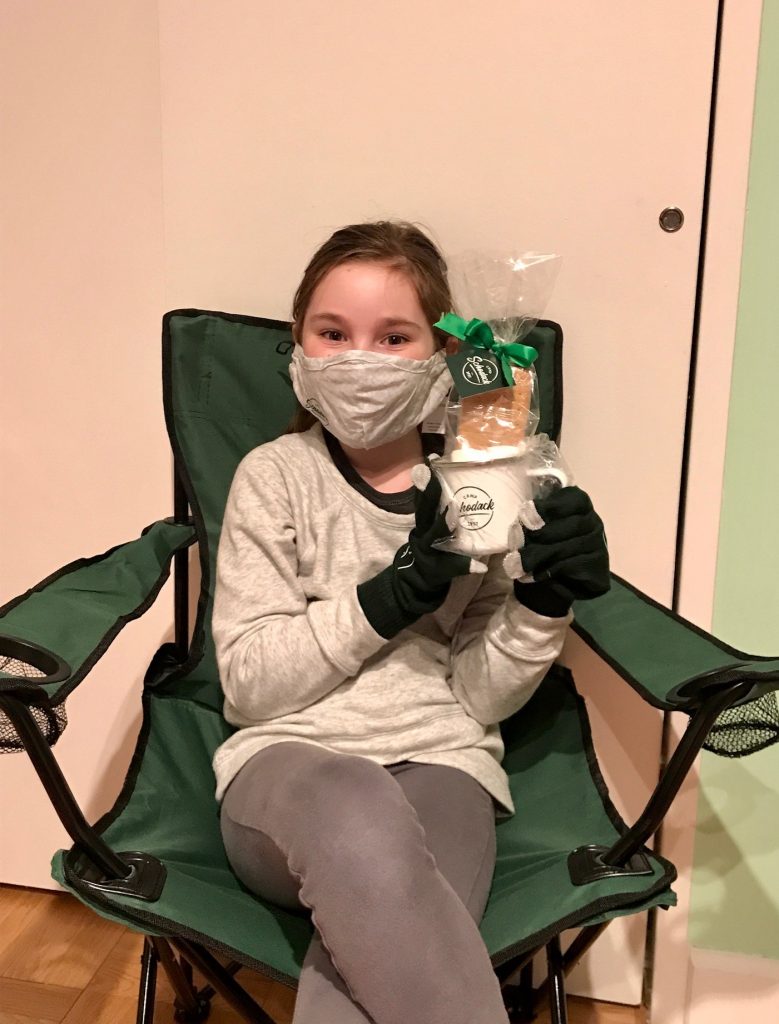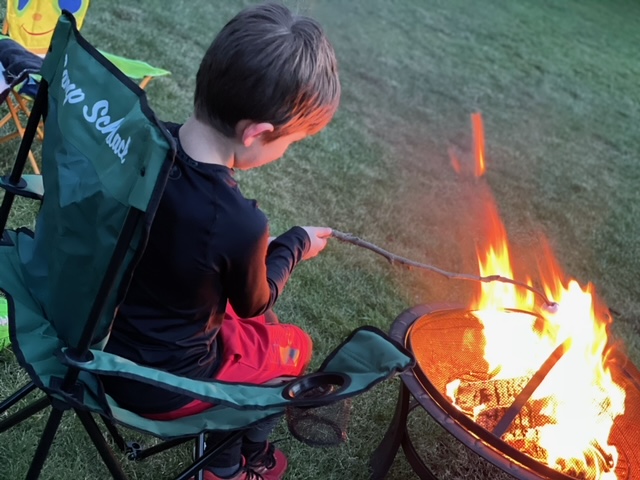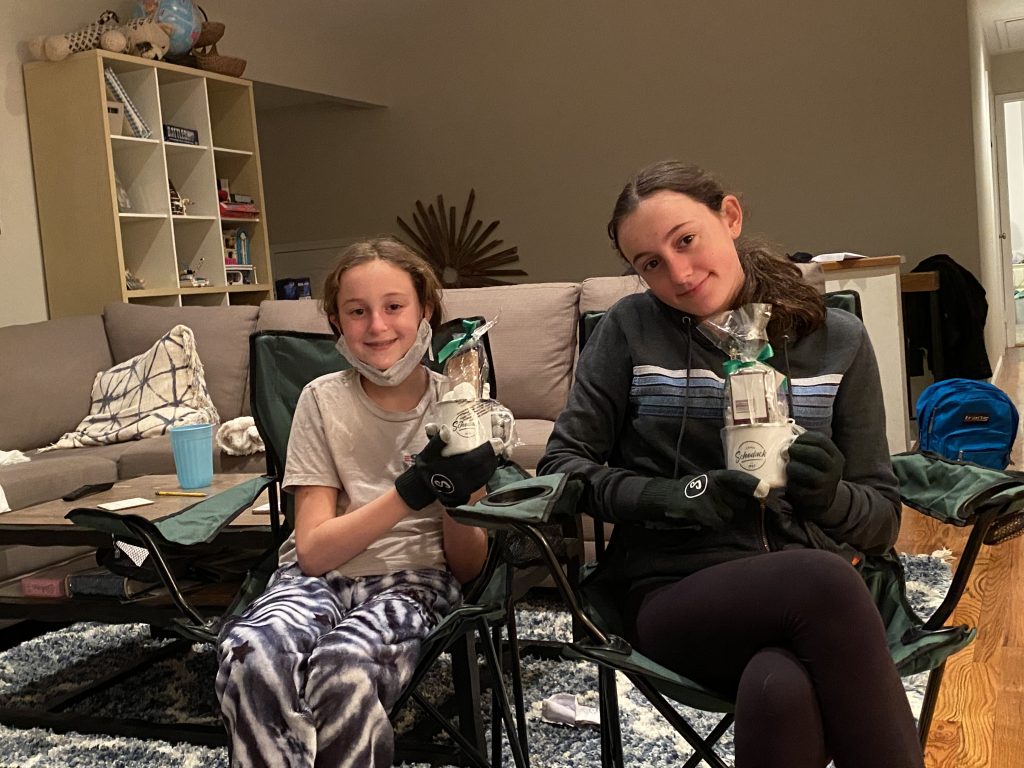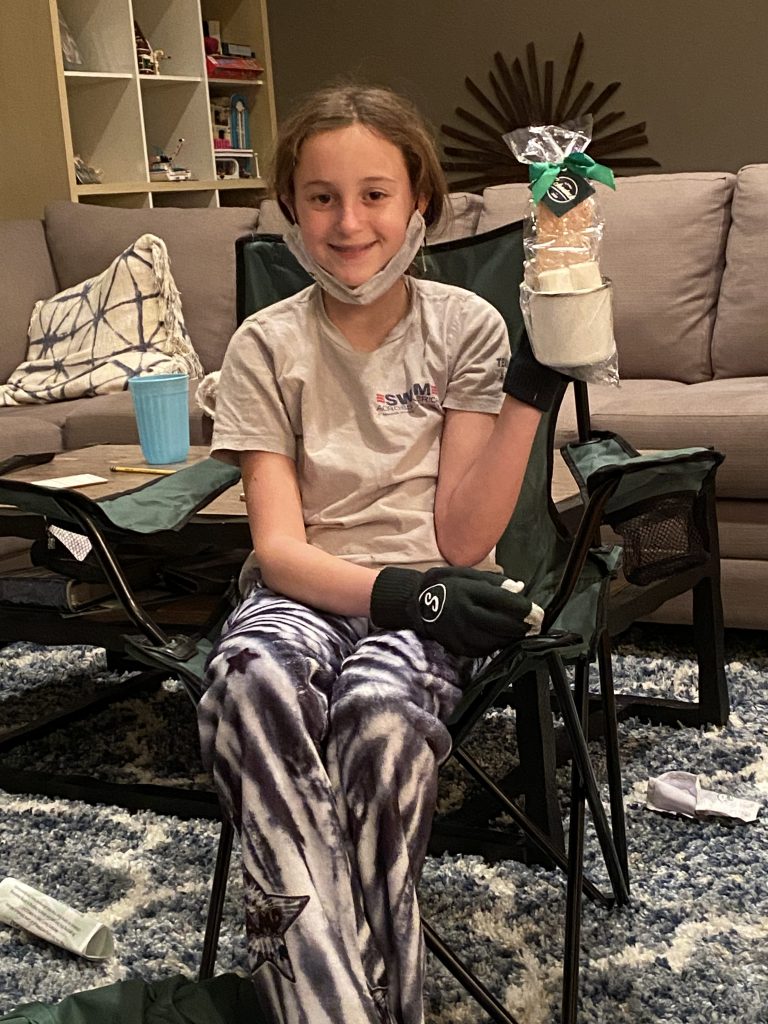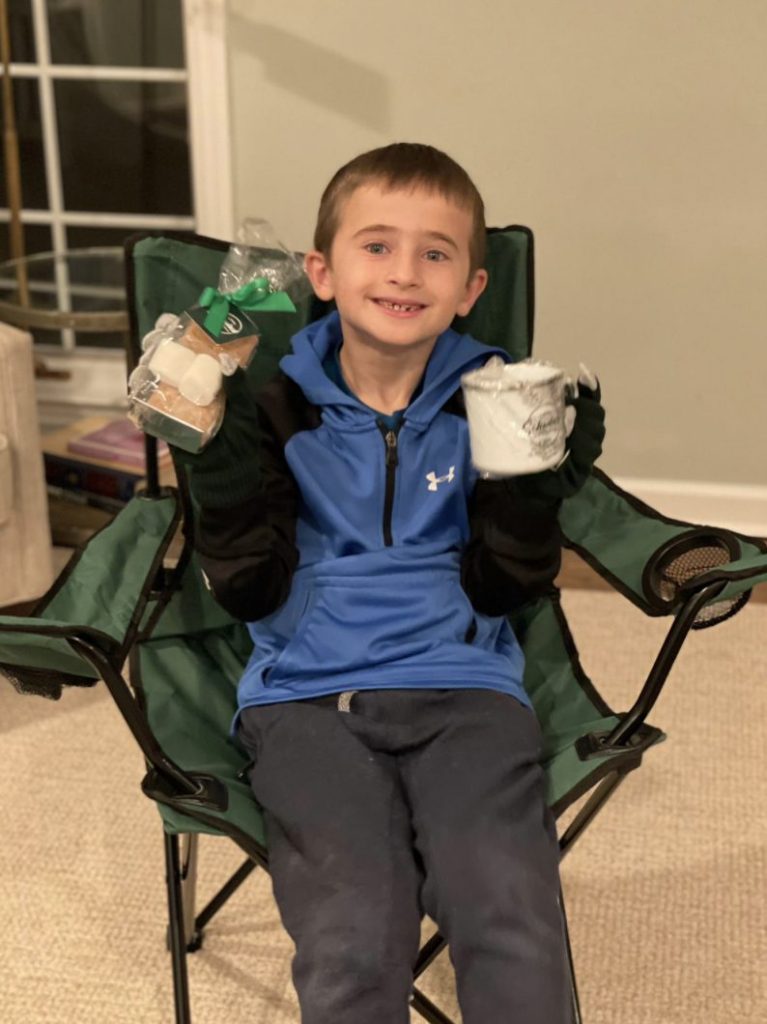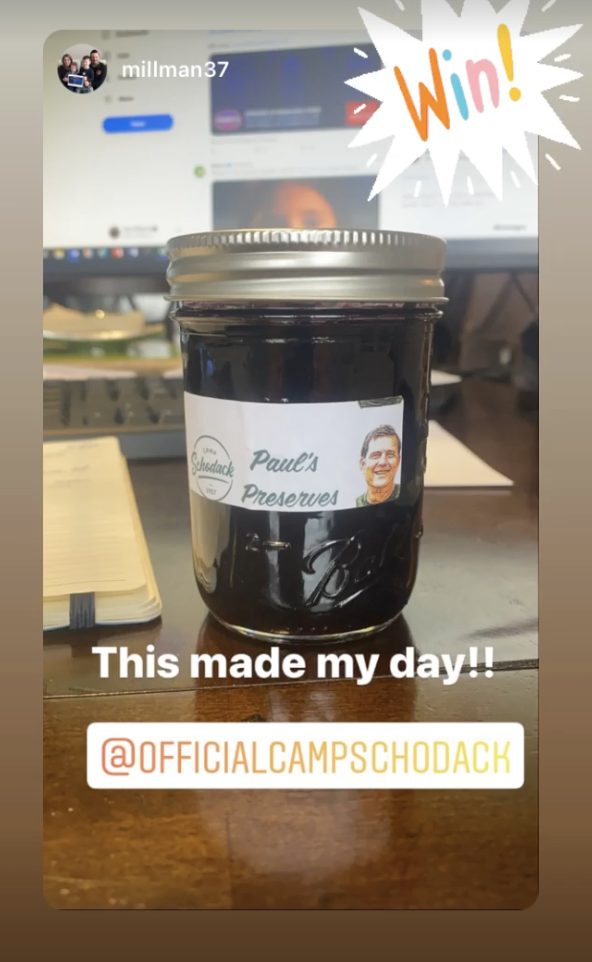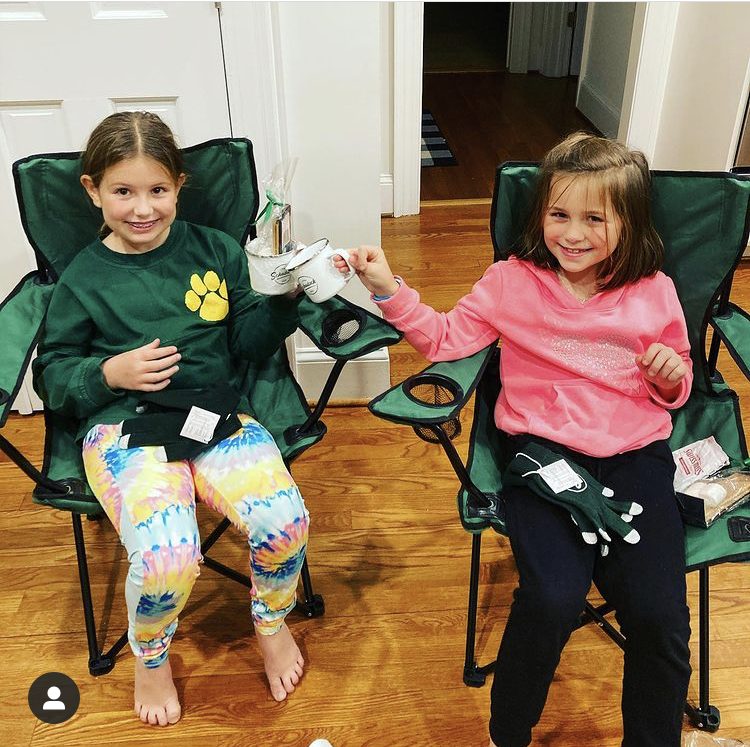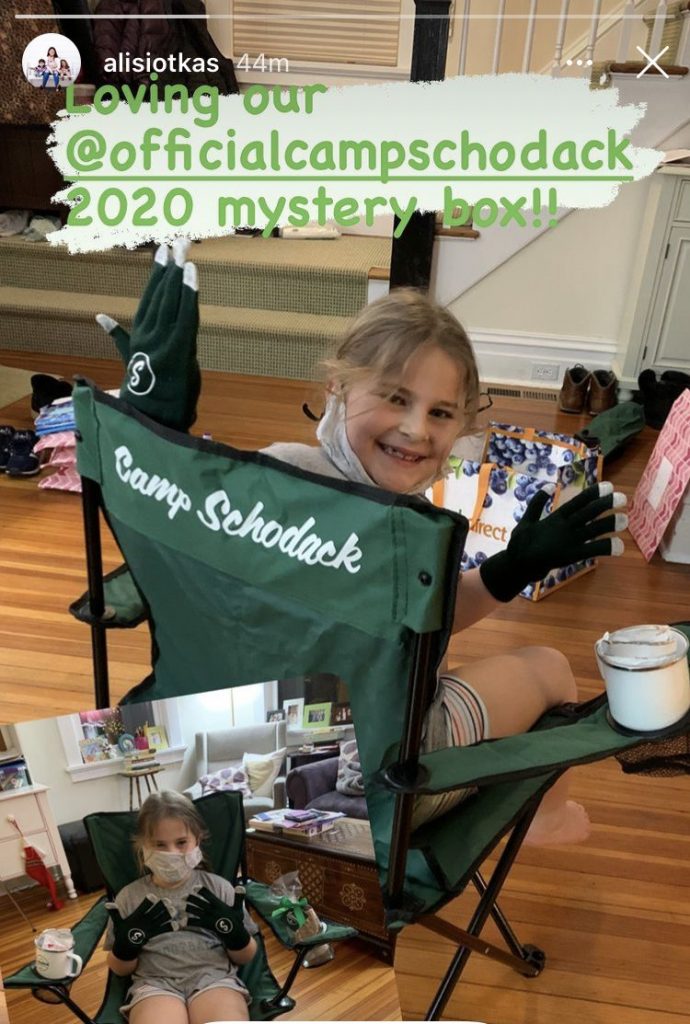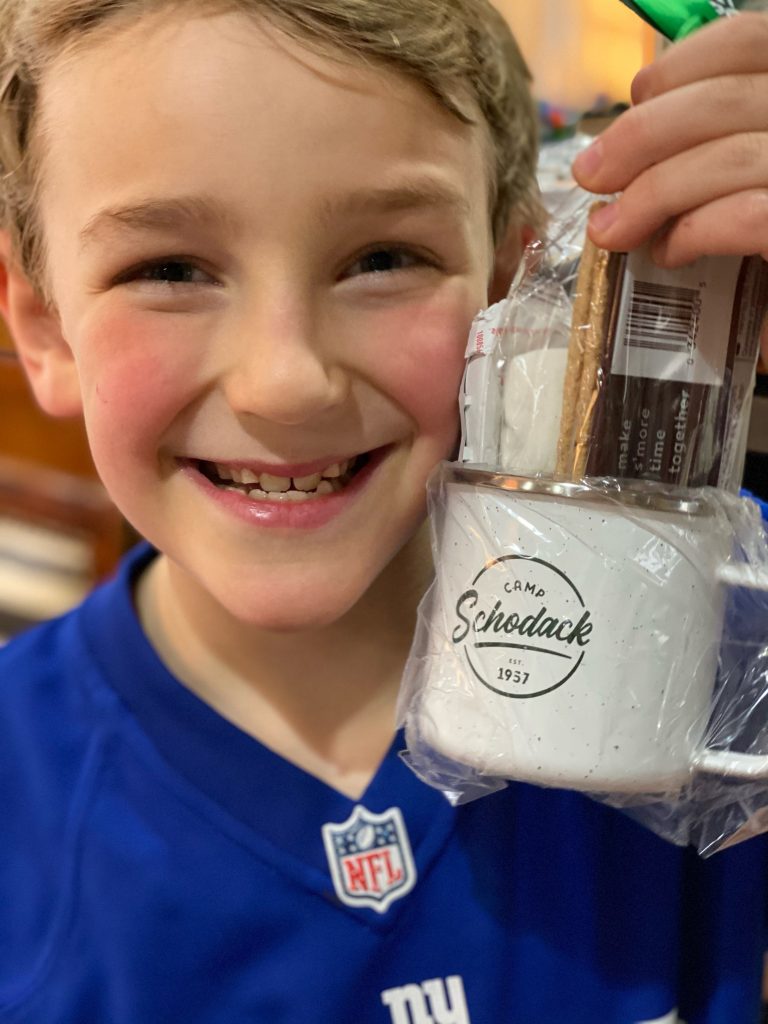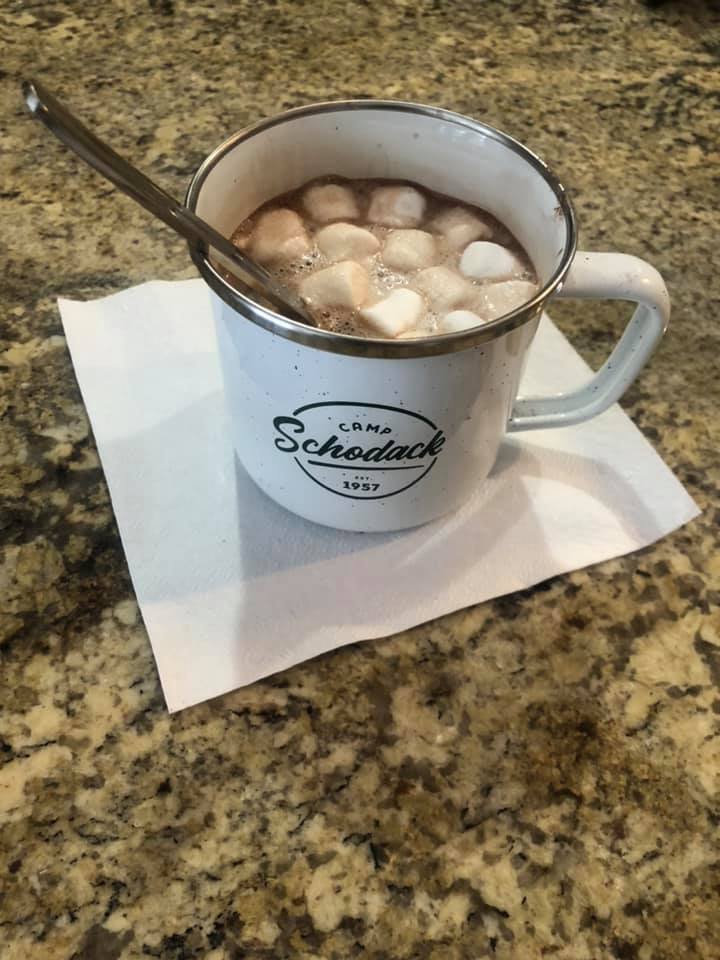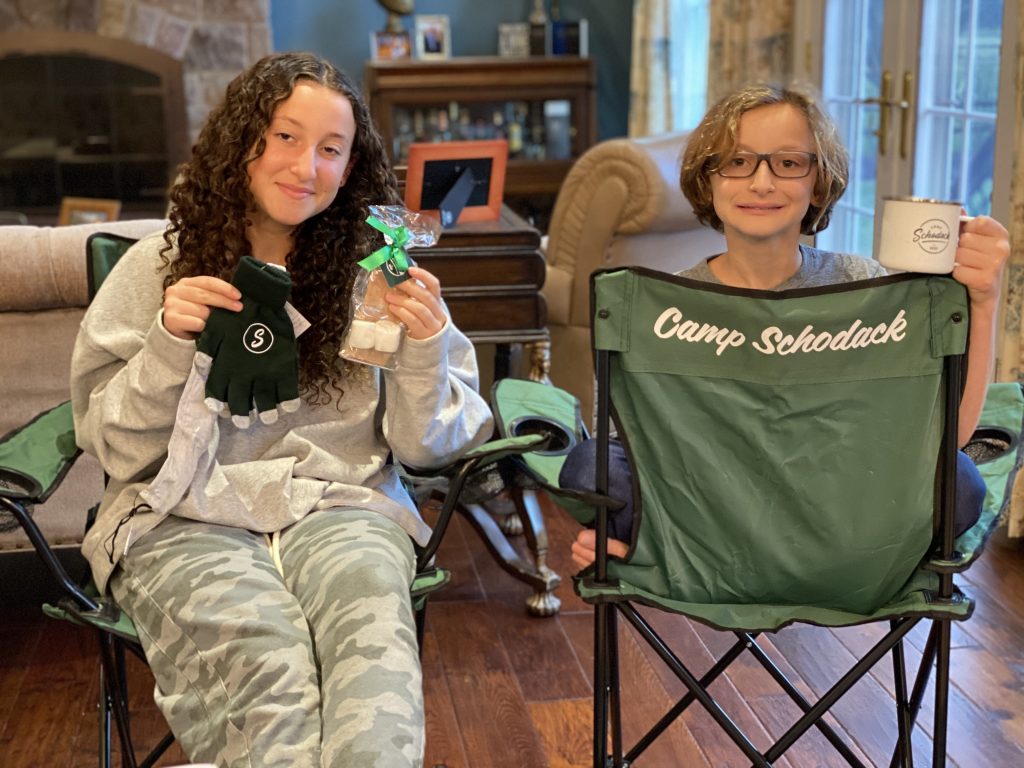 Winter Gatherings
We had so much fun catching up with campers of all ages at our recent virtual Winter Gatherings! We played games, told stories, and loved seeing everyone's happy faces as we all enjoyed some much needed time with our camp friends.
Junior Campers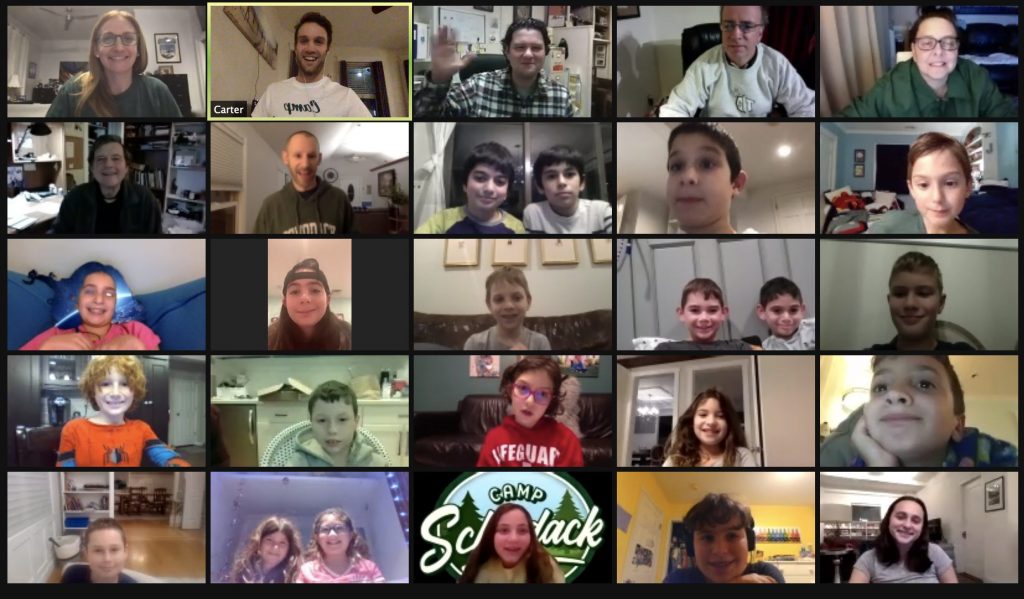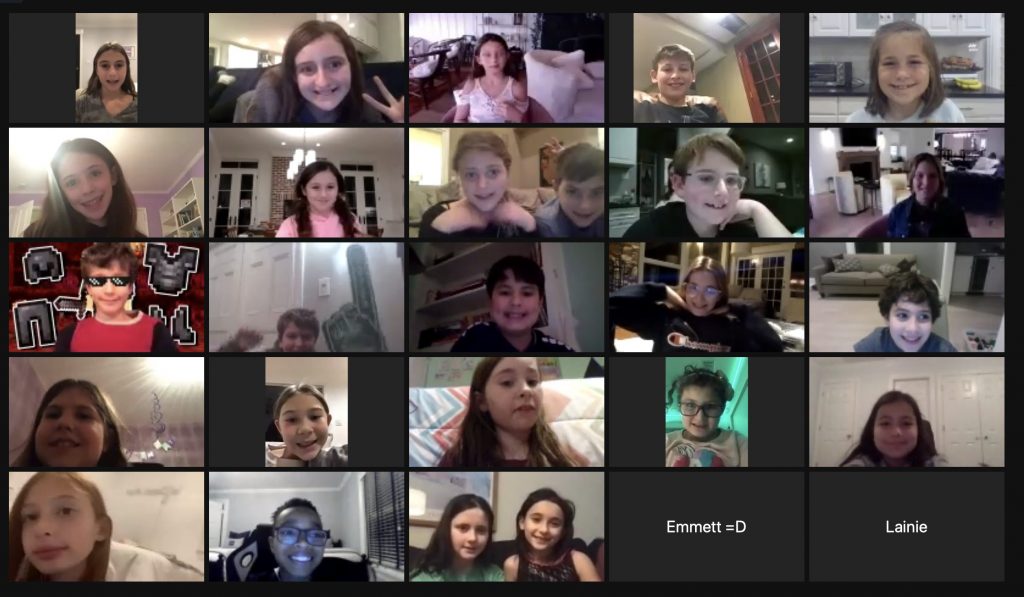 Middle Campers



Upper Campers

LTs

TCs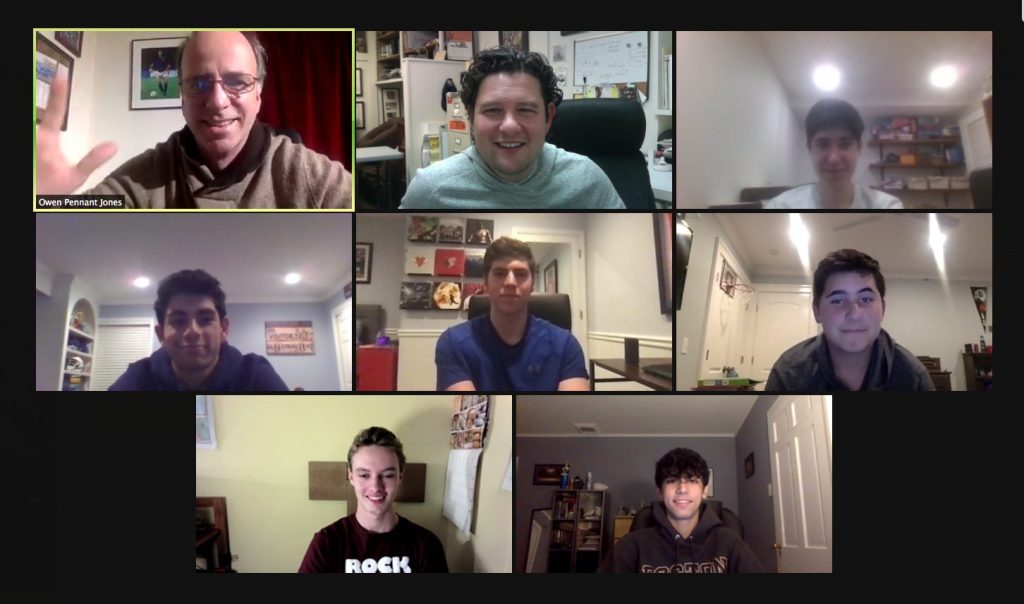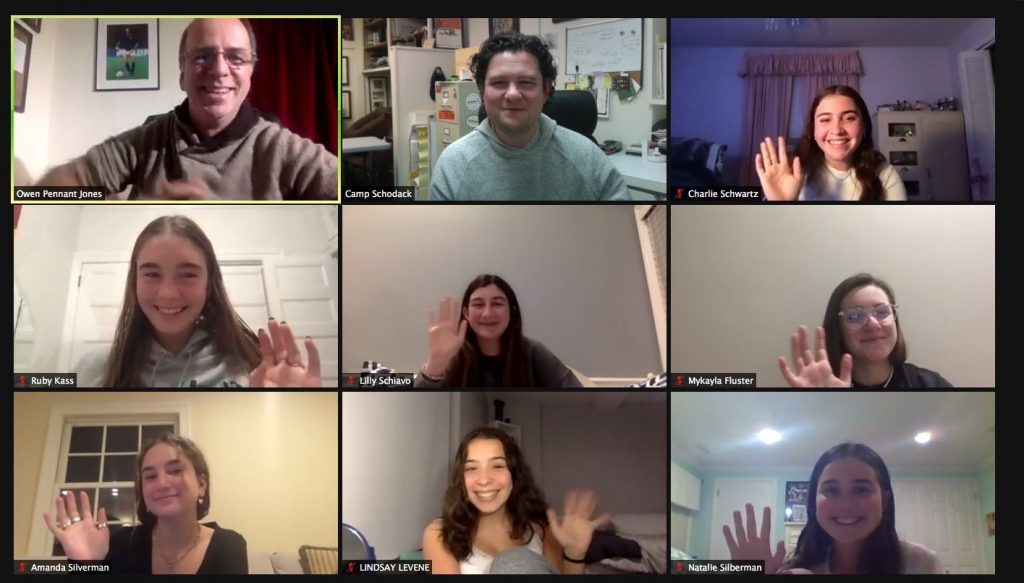 WE'RE HIRING!
Do you know of someone who would be a perfect Camp Counselor? We want to hear from you!
Get in touch with

[email protected]

to find out what jobs are available for this summer.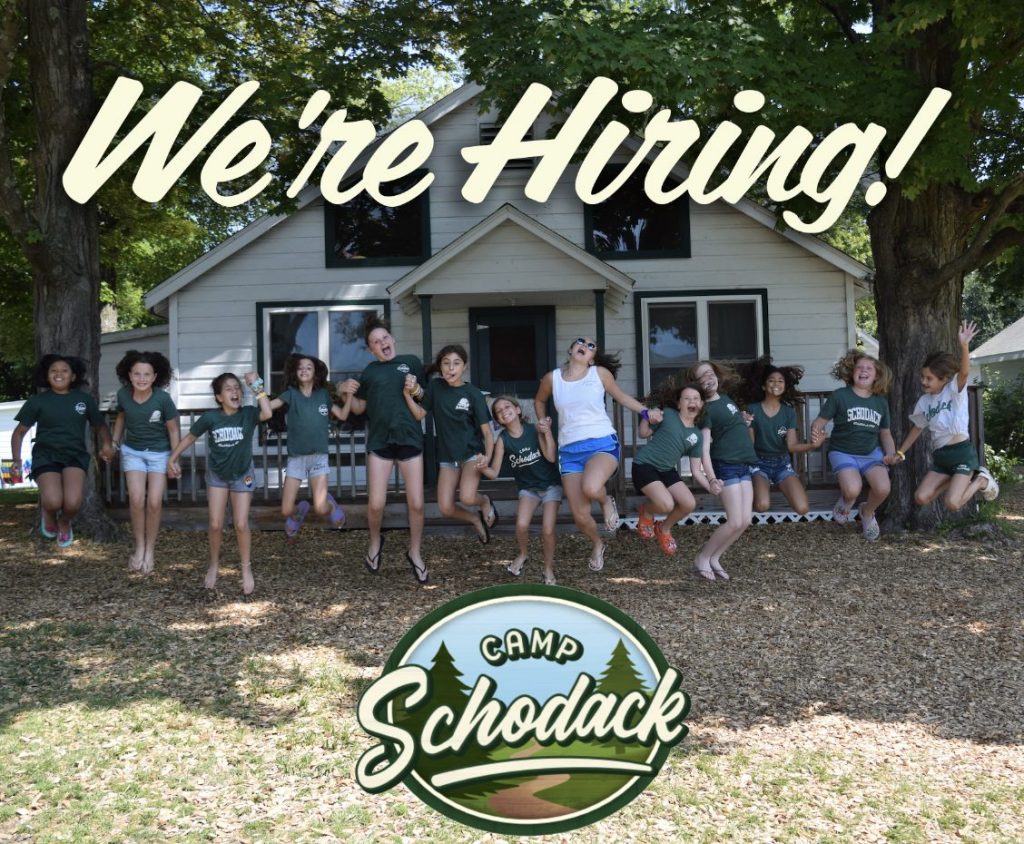 Spot the Difference
Each month we put out a Spot the Difference to test the eagle-eyed members of our community, and let's be honest, it is a welcome distraction for all of us! This month is no exception and we have put together another image for you to try and find the 6 differences between these 2 pictures. Let us know how you do!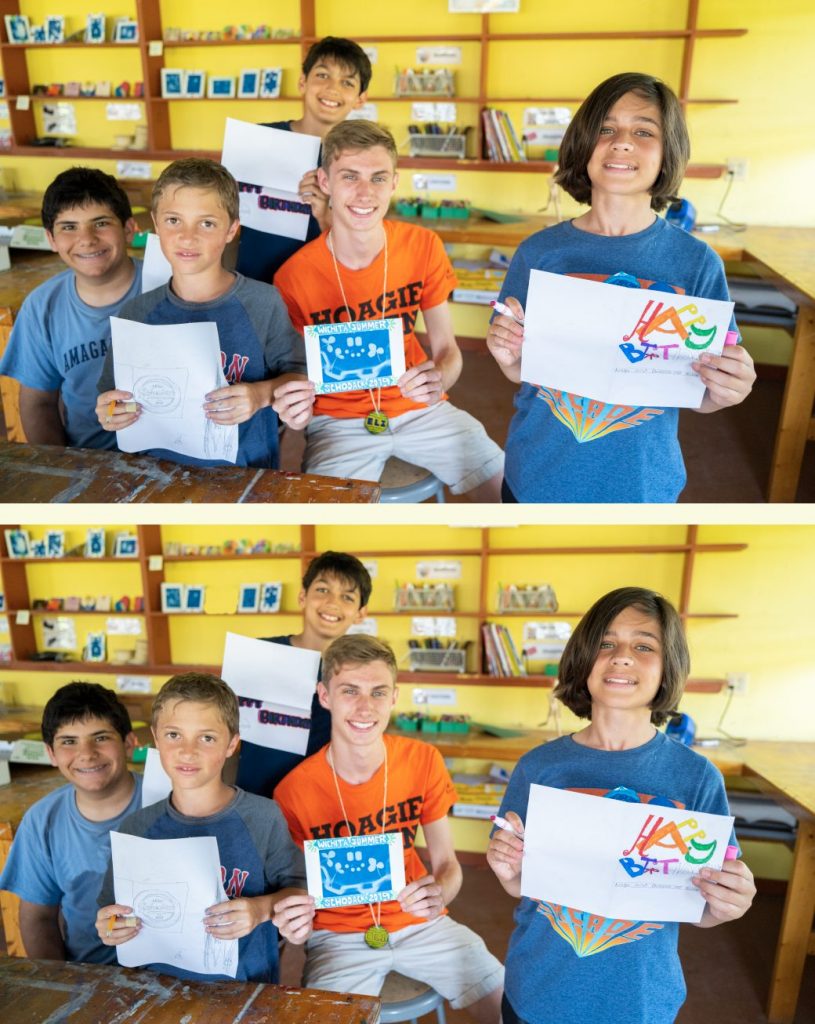 Here are last month's Spot the Difference answers – Did you find them all?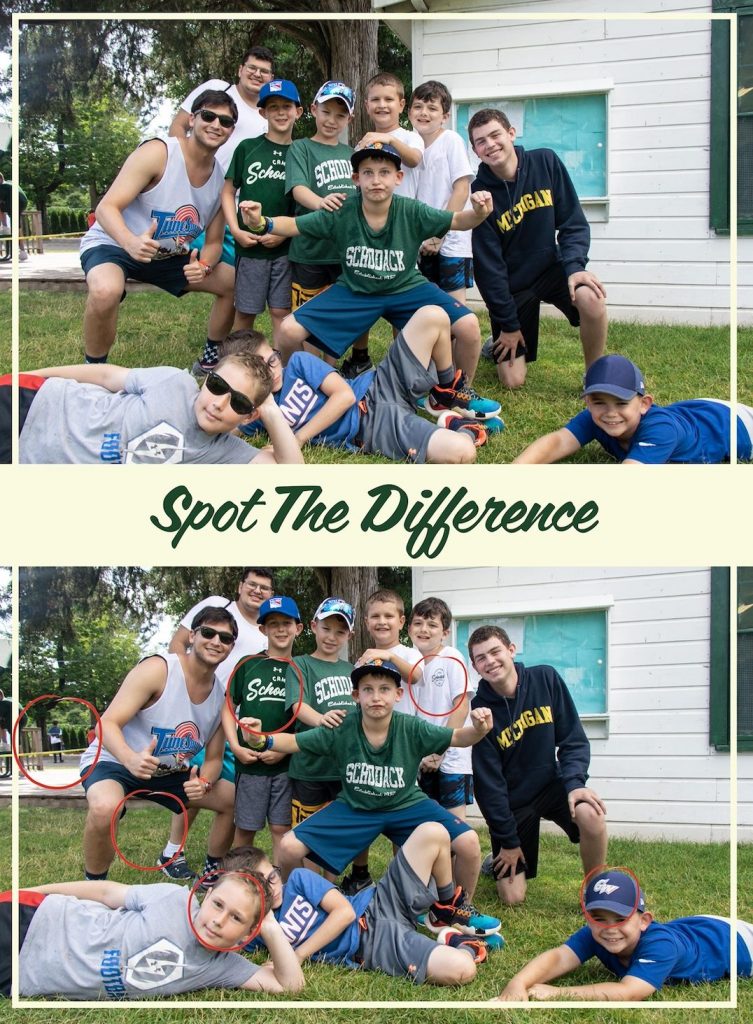 From the Archives
Only one pool and hockey being played on the JCP? Camp may look a little different from how it did in 1981, but the simple joy of being outside with your friends, playing sports and games, hasn't changed at all.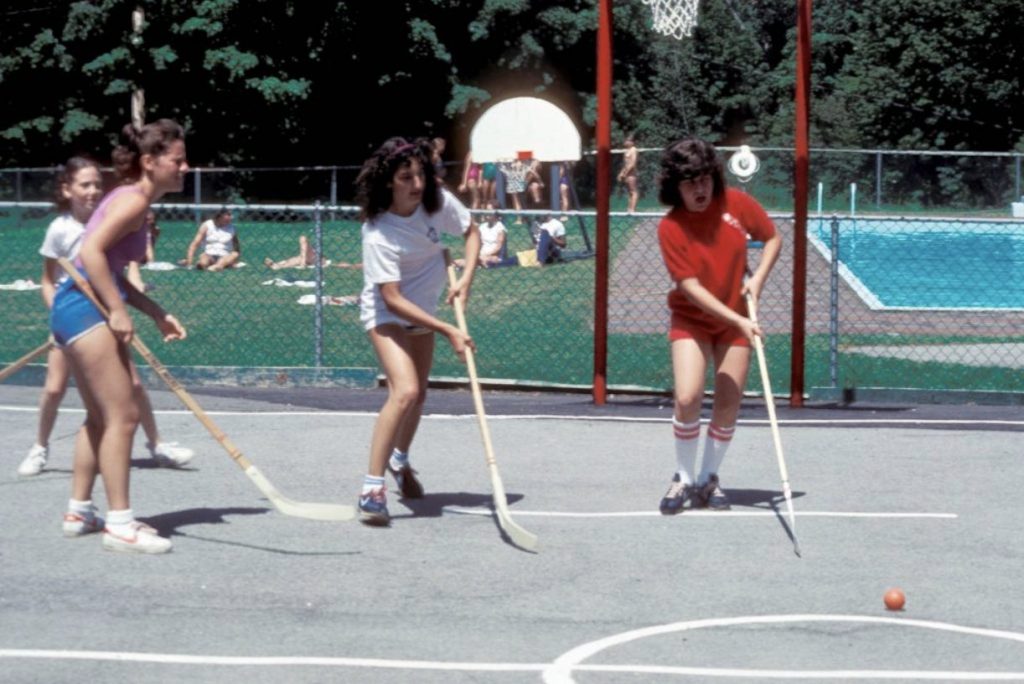 ____________________
So that's everything from us for this round-up. We will be back again in a month with another newsletter packed full of pictures, games, and all the events and updates from that wonderful place we call our second home!
If you have a story to tell, a picture you want us to share, or simply some amazing news about another member of our community, just get in touch.
Until next time – Lots of love from all of us at Schodack.