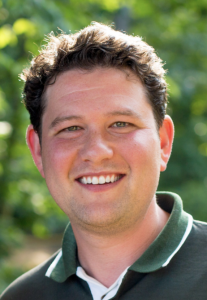 While the events of the past month make it challenging to remember life before March, it's a welcome distraction to reflect on the busy and productive off-season we've had regarding improvements around camp. Building a brand new Office/Welcome Center/LT Lounge and installing a second tunnel are exciting, but it's the renovation of existing spaces that truly makes me stop and think about the magical history of Schodack. Preserving that history is always on my mind.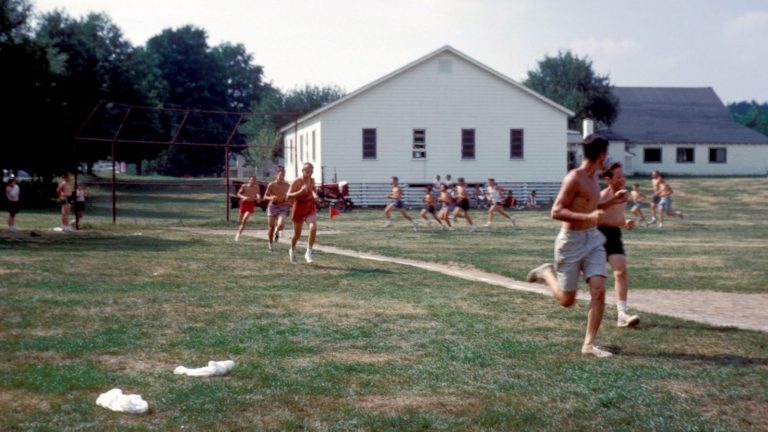 Every inch of our Camp Schodack property carries such nostalgia and meaning for our family and the entire camp community. So much so that one important question is always central when we work to reimagine an existing space: How do we blend the old with the new? This year's projects were no exception as they include iconic spaces on camp and we've had a lot of fun maintaining their history while making important updates.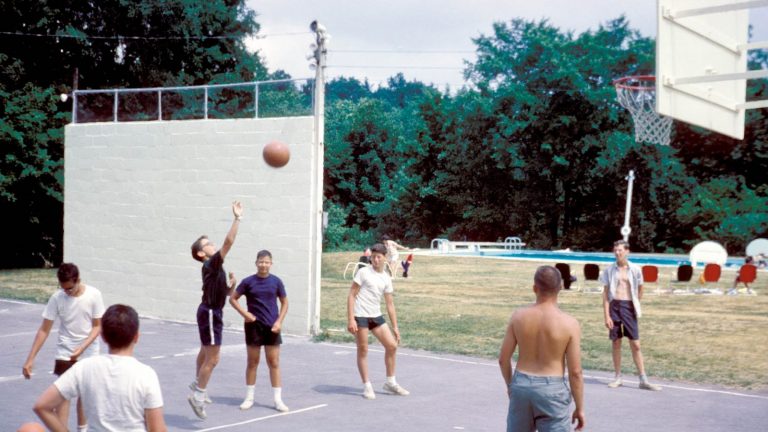 What has been known for over 50 years as the Counselor Lounge used to be the original canteen back in the days of Krouner's Hotel. If you transport yourself to the summer of 1955 as a guest at Krouner's Hotel, you might have ponied up to a shiny black counter with circular leather stools and ordered a 10-cent soda from a young canteen manager named Paul Krouner. (He was only 12 at the time so hopefully, no child labor laws applied!)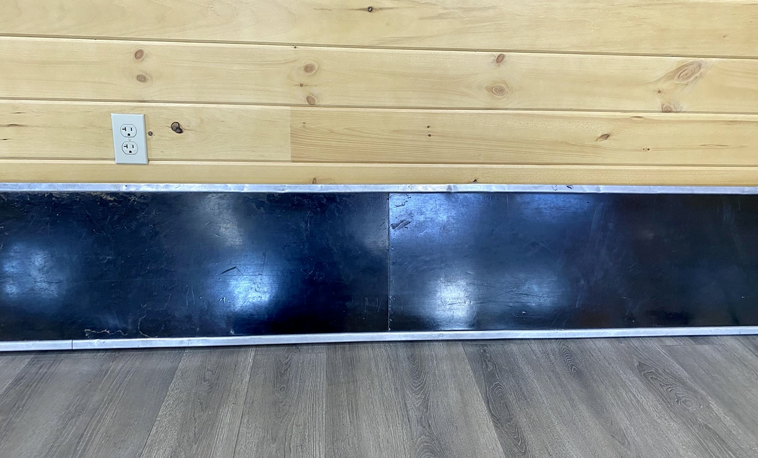 That counter-top and those stools hold meaningful memories for my father as a young boy working to support his family business and they have remained inconspicuously in the Counselor Lounge for all these years since. Salvaging them during the renovation provided a perfect opportunity to keep a historic piece of Schodack's history alive. In our new Culinary Arts Studio, just twenty feet from their original location and mixed in among modern tables and appliances, that original countertop and two of those classic stools have been reinstalled as a work-space for campers to learn to cook. We know it will become a popular spot, especially for those who love to delve into Schodack lore.
Since our first summer in 1957, the Camp Office has been a central place for all the goings-on at Schodack. It has also been managed by two of the most legendary women in the 12123, namely Clara Krouner and Linda Krouner, among others. After years of building partitions and extensions to accommodate a growing administrative staff and retrofitting the modern technology required to run camp efficiently, it was clear that a new summer headquarters was necessary and the planning began to build a brand new Office and Welcome Center.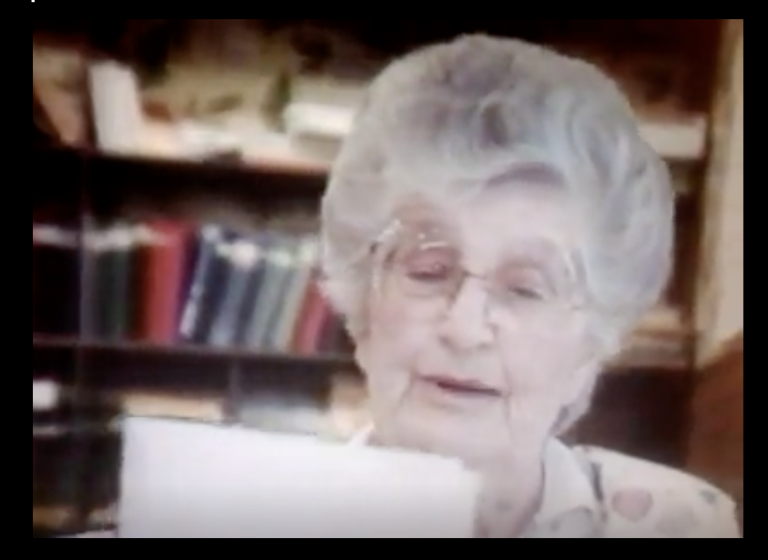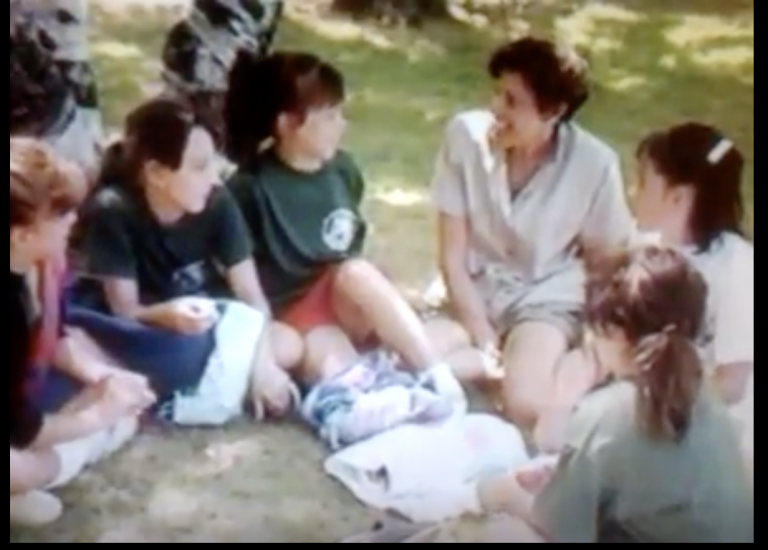 The inside of the old office will be virtually unrecognizable after its transformation into a beautiful new Fitness Center, but many classic features will live on. For starters…the wallpaper. While I fully appreciate that the green, flowery wallpaper which adorned the office walls would make an interior designer scream and run for cover, it feels like home to those of us who have spent so many years surrounded by it. So we carefully preserved as much of it as we could to be framed and hung in the new office. My grandmother's plaque, commemorating Clara's Desk, will again be placed over the desks in the new office. She ran the office with a thoughtful precision and always believed that visitors to camp should be greeted by a friendly face. My grandmother would be pleased that the new office location allows visitors to Schodack to be welcomed more quickly. We have also been sure to preserve all the old bunk photos dating back decades as well as one of the antique phone booths which will find a new home on camp.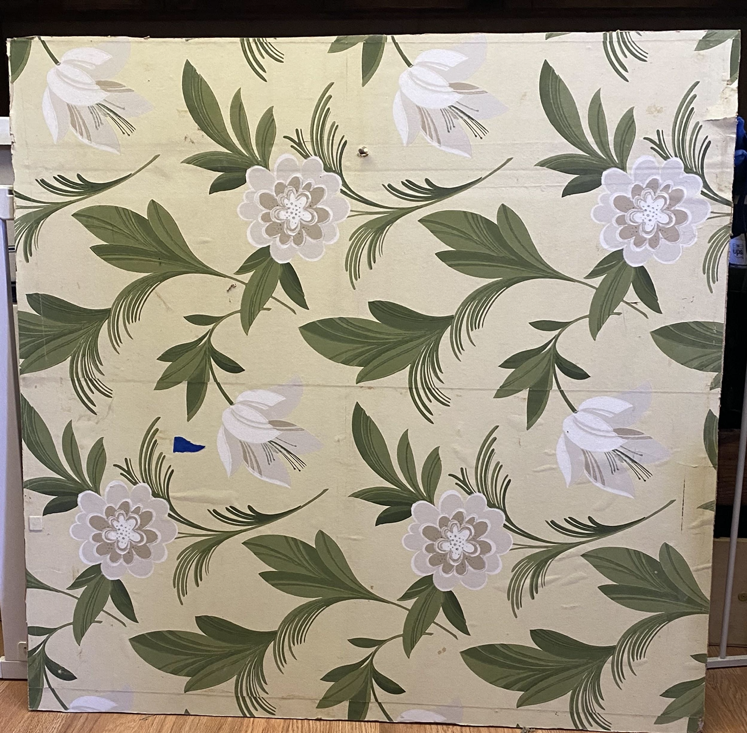 I'm excited to share these new additions to Schodack with all our campers, staff and families. Schodack has a long history of improving and changing with the times, but always with an appreciation of the past. It's meaningful to keep that going.
Warmly,
Matt