You may have heard that former 5-year Division Head Allie Johnson is returning to Schodack to take on the role of Tour Coordinator and Food Liaison for Summer 2019! In her new role, Allie will get to show her love of all things Schodack when she introduces new families to the magic of the 12123.
Allie wanted to introduce herself by sharing some of her favorite memories from her 7 summers at Schodack!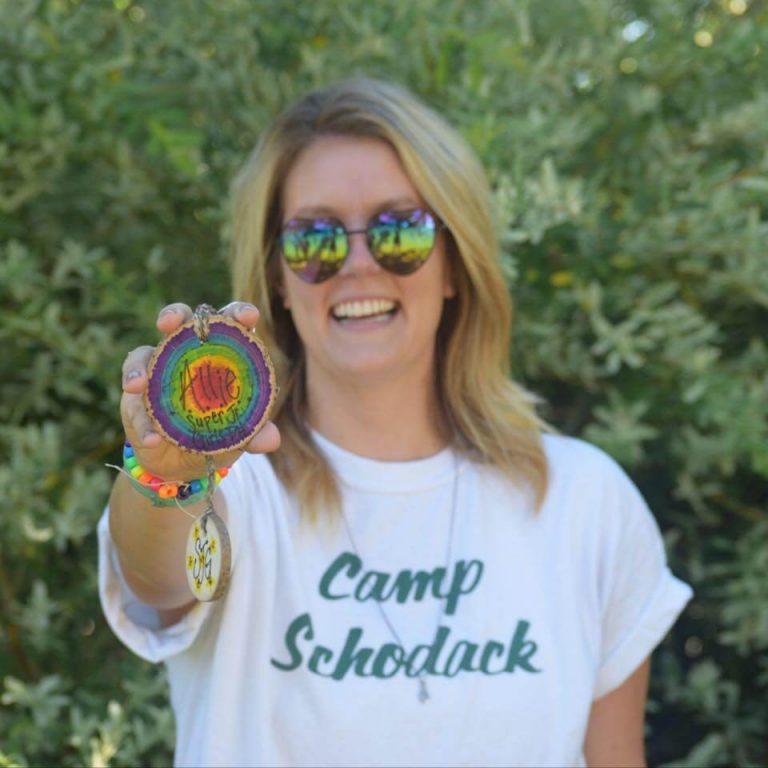 Hello Schodackians!
I am so happy to be back for my 8th summer! When I started back in 2012, I had no idea Schodack would become such a monumental place in my life. But here I am, years later, getting ready to give tours of Schodack and talking to families about one of my favorite places on Earth all day long! Why do I continue to spend my summers here? It's the atmosphere, the we-are-a-family feel, and the "camp magic" that keeps me coming back. As I reflect on the past 7 summers, there are a few top memories/moments that come to mind. In no particular order…
________
1. Doing the trapeze on the high ropes course
I never knew I feared heights until I was nearly as tall as the trees in the Amphitheater. I thought I would be able to do it effortlessly, but was I wrong. As time passed, I got more nervous and more timid to jump. However, as I heard the people below me on the ground and the rest of Head Staff over the walkie talkie cheering me on, I JUMPED! I felt so accomplished once my feet hit the ground again. I will never forget that moment, nor will I be jumping from that height again!
2. Linda's Iggy at Banquet every summer
Let me set the scene for you…laughter filled Dining Hall, both staff and campers with mixed emotions because Camp will be ending soon, chants heard all over the Dining Hall as delicious food fills your stomach and then you hear it…louder than any other chant all summer…LINDA FOR IGGY! LINDA FOR IGGY! She stands up on the chair and says it loud and proud, as the entire Camp calls back to her. A classic moment each summer for sure!
3. Being a GL my first summer
Walking on 12123's green grass for the first time, I had no idea what I was getting myself into. However, that summer turned out to be one of the most rewarding summers of all. Getting to be a "camp mom" to 9 girls in a bunk was a blast! The friendships they built, the memories they made, and the support they gave one another was amazing to see. Not to mention, learning all the ins and outs of Camp, understanding the lingo, and meeting people from all over the world. That feeling kept me wanting more summers at Schodack!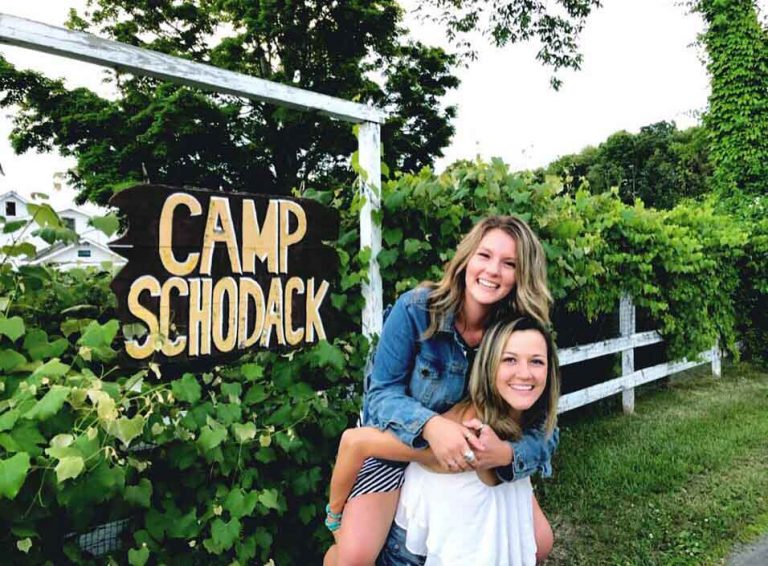 4. Meeting some of my best friends at Camp
Going into camp I figured it'd be something a little like Parent Trap, where I'd be a Camp Counselor that sang songs and did activities with my campers, maybe meet some cool people, and that was it. But it was WAY more than that. Some of my best friends I met at 40 Krouner Road. The friendships and bonds built at Camp can last a lifetime…even as a grown-up
5. Every time the sun lights up the tops of the trees behind the soccer field during 3rd Campers Choice
Talk about beauty 😍 A picture perfect sight every time. I feel so blessed to be back for yet another summer at Schodack to experience that every day!
I am looking forward to Summer 2019 and undoubtedly creating more memories and moments that will be unforgettable!
Allie Johnson x
In the off-season, Allie lives in San Antonio, Texas where she works as a Preschool Special Education teacher. We are really looking forward to having her at Schodack this summer introducing new families to Schodack and helping any campers with special dietary needs.