April is here!
We often talk about how much is going on in the Schodack world throughout the year.  Well, this past month has been a whirlwind for everyone. We have unexpectedly found ourselves in unprecedented times and here at Camp, the team wanted to make sure that we stayed connected with our community.
For the second half of March, we shared different activities daily for campers, staff, families, and alumni to get involved in. We understand these are unfamiliar times, so we will continue to do everything we can to keep Schodack in your lives.
__________
What Have We Been Up To???
Many of you have seen the fun things we have shared recently, but in case you missed anything, here are a few of them.  Below are videos that you can follow at home to make your own Lava Lamps, Friendship Bracelets, or just get involved in some of the challenges we have set! Here is a little taster of what we've been doing…
__________
Wear Your Camp Shirt Day 2020 is almost here!!!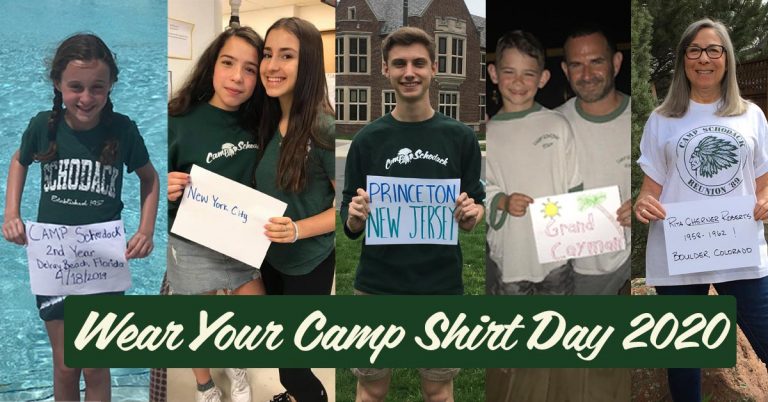 On April 17th put on a piece of Schodack gear, share your location on a piece of paper and post the picture to the group on Facebook here! Alternatively, you can email your pictures to us at [email protected] and as always, originality is encouraged.
__________
Construction Updates
The closer we get to summer 2020, the more impressive our new construction projects look. We are excited to share these updates as our building projects move full steam ahead!
Below are images from the new Spin Studio/Fitness Studio, Culinary Arts Center, and the new Office and Welcome Center. Let us know which you are most excited about!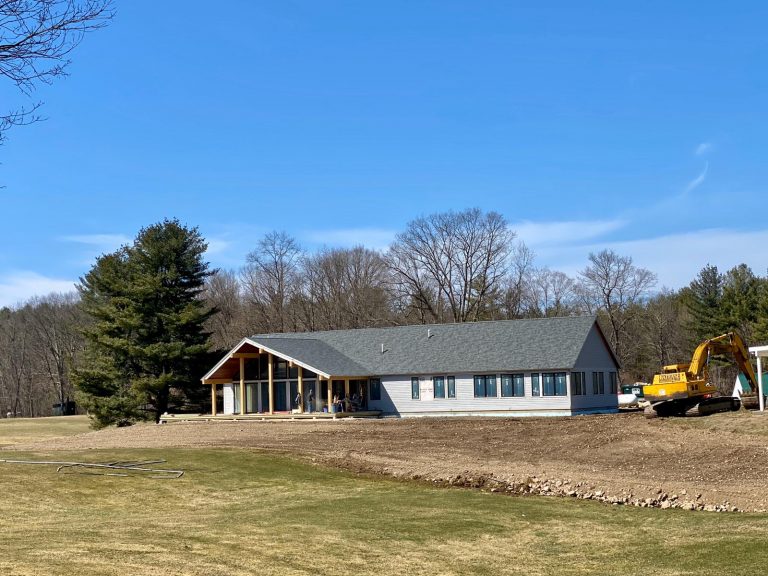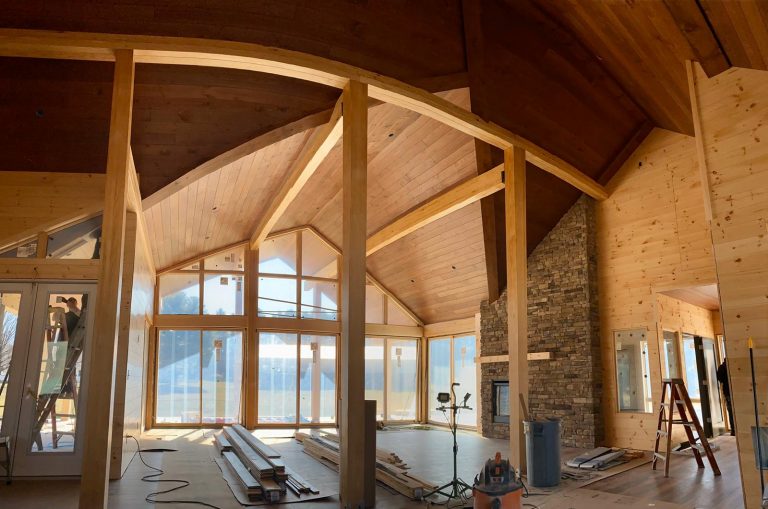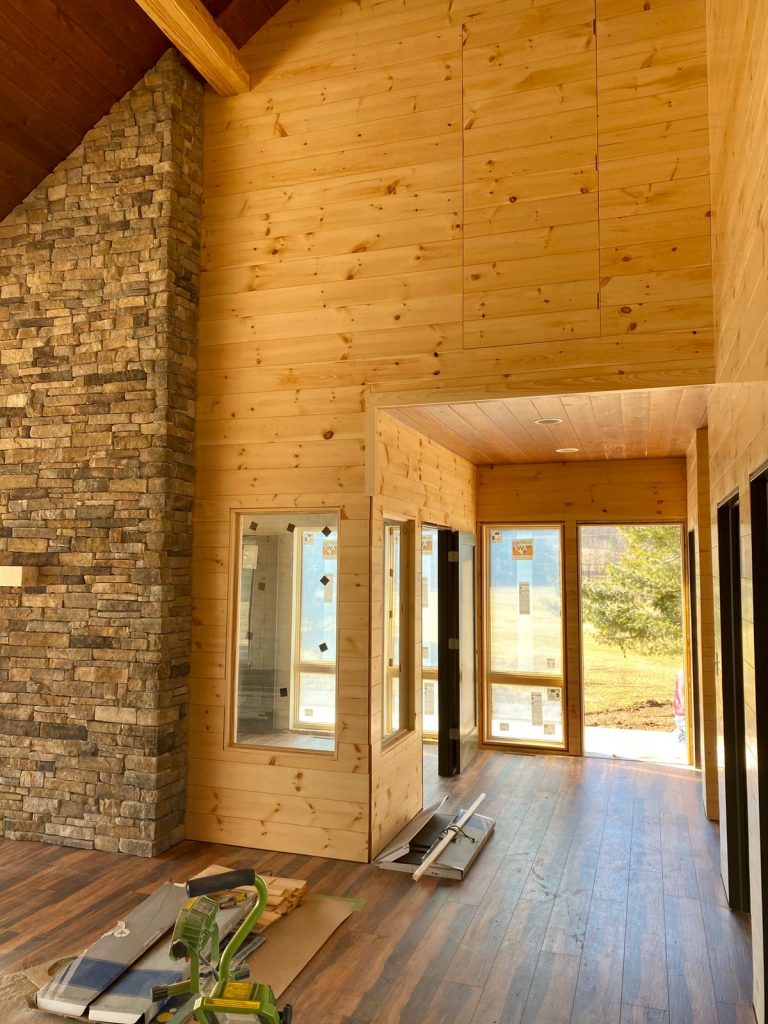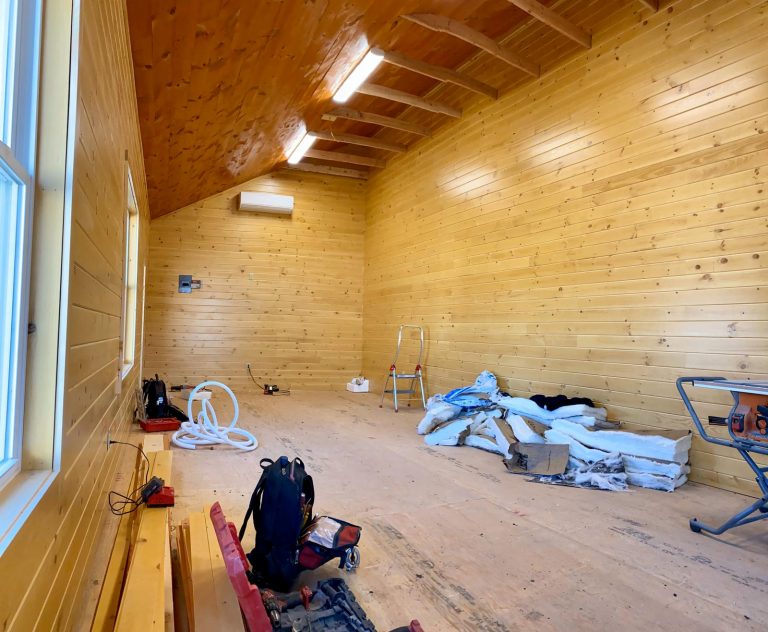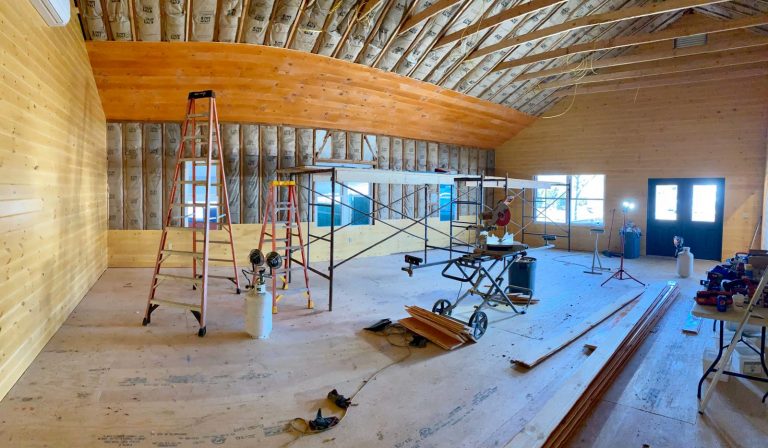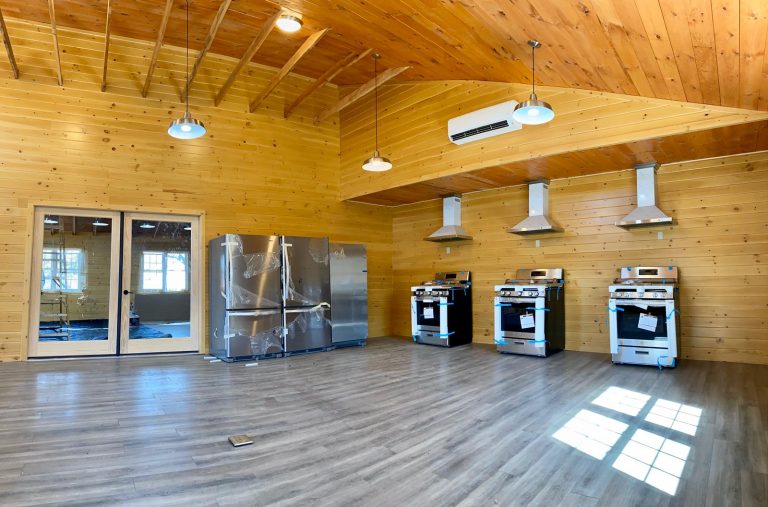 Competition Time!
Last month we ran our first ever  Spot the Difference competition in our newsletter.  We were overwhelmed with how many campers, staff and alumni wrote in with their answers. There are certainly some eagle-eyed members of our camp community! For any of you that may not have spotted all 5 differences, we have circled the answers below: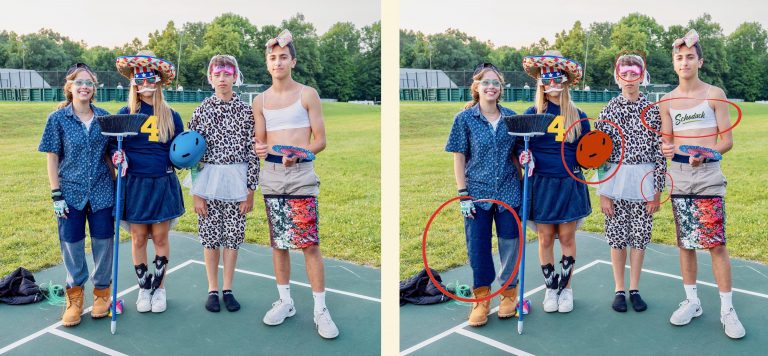 As promised, we said that we would take the winners and draw one name out of a hat to see who would win our Schodack Swag Goodie Bag.
So congratulations to everyone that got that right, and our winner is…JEREMY SCHMELKIN!!
__________
If you want to be a winner too, then see if you can spot the 5 differences in our picture below. Then email us the answers at [email protected] and we'll pick a winner at random from all the entries.
Good luck!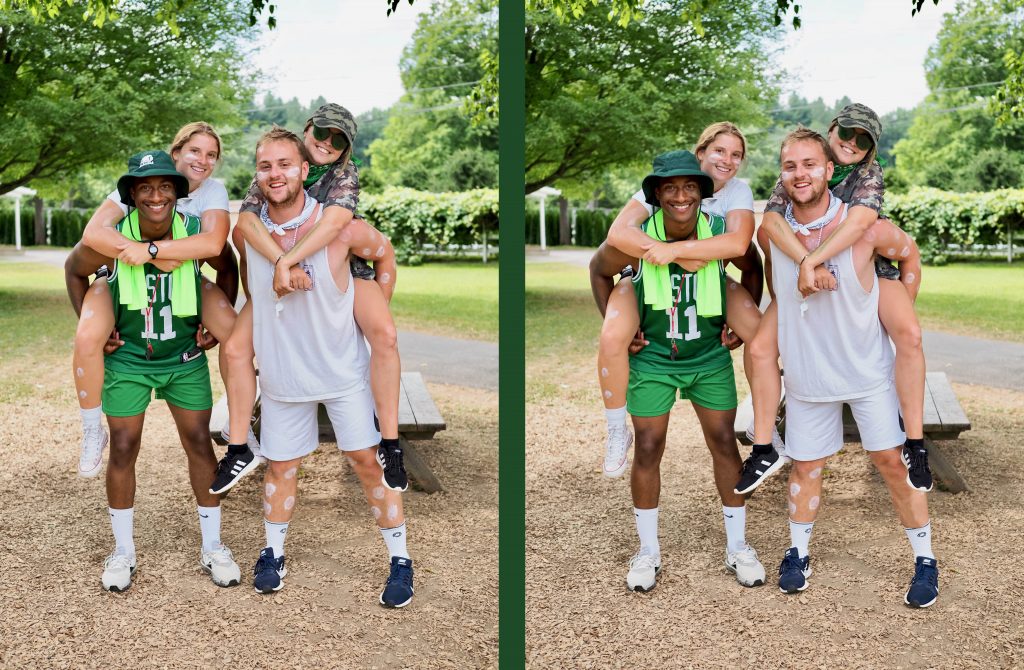 Feeling Grateful and Proud
Life has changed for all of us in ways no one could have predicted just a few short weeks ago. But while many of us are making the most of the lockdown in the relative comfort of our own homes, some of our staff and alumni are getting up and going to work everyday on the front lines of the current global pandemic.
We are so grateful to everyone that is fighting to make a difference and we want to share our appreciation for a few specific members of the Schodack community.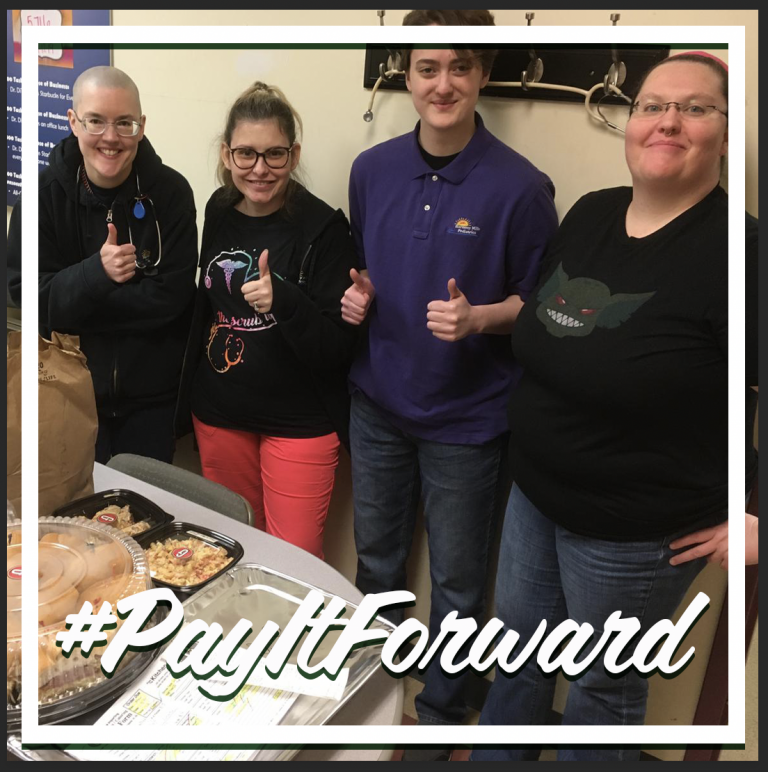 Our Camp Pediatrician, Dr. D and her colleagues at their local practice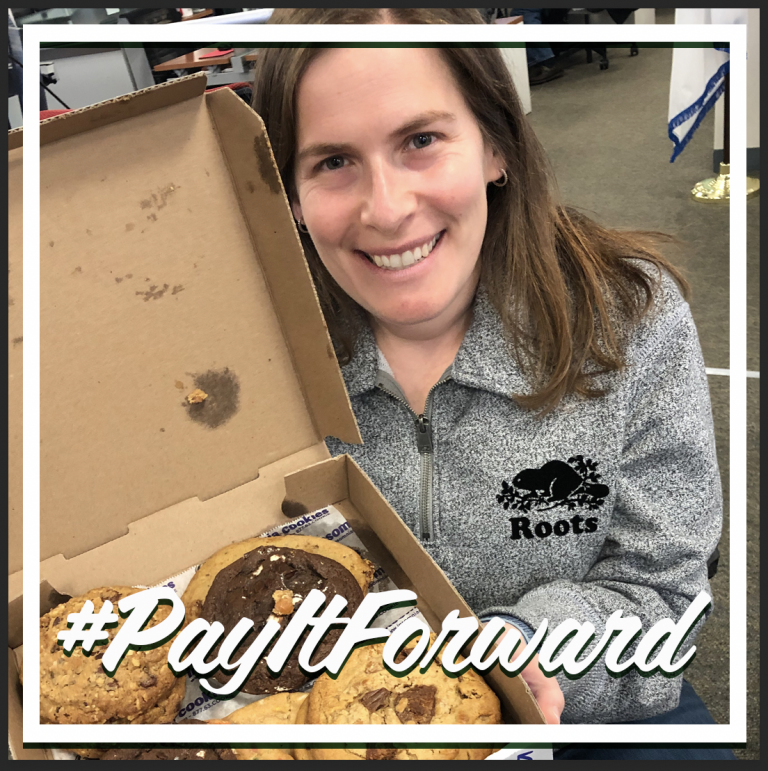 Alumna Lauren Fischer works for FEMA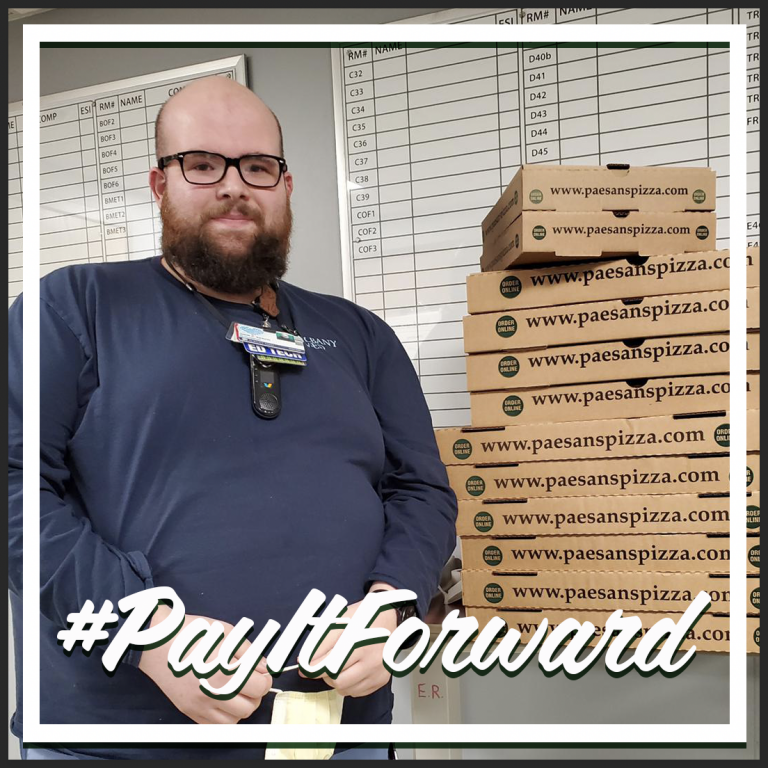 Jack Kervin and all the staff at our local hospital, Albany Medical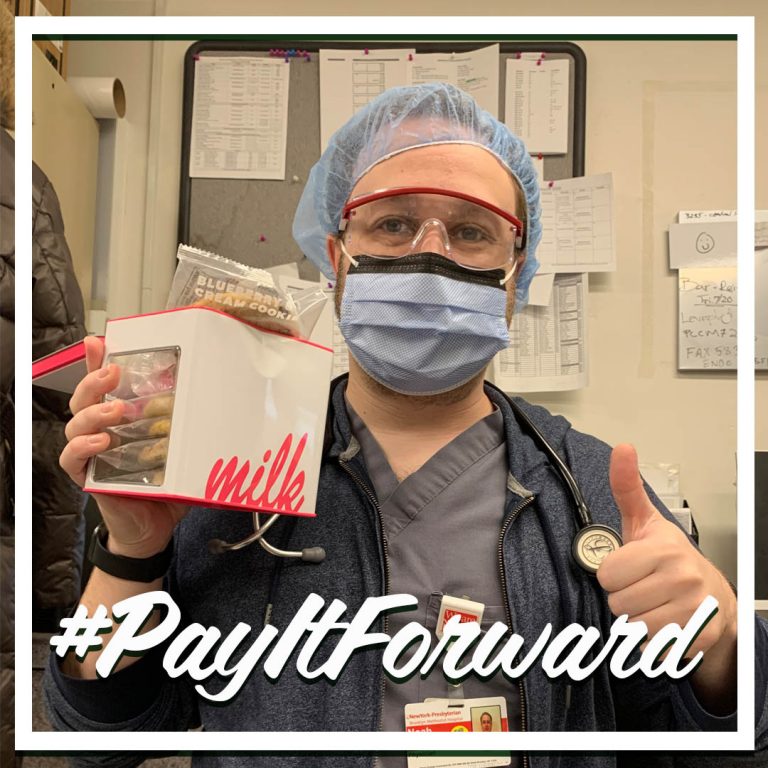 Alumni Noah Reisman works at NYP Brooklyn Methodist Hospital
__________
And there it is, another 'Monthly Round-Up' is done and we are already excited about sharing all the latest Schodack news with you at the end of next month. We are sending love and warmth to all Schodackians!