"All the leaves are brown…and the sky is grey"
Or so the song goes… however, the year-round team has nothing but blue skies and sunny days on our minds as we excitedly plan for Summer 2021! Many people wonder exactly what we do in the offseason and we promise that camp never stops for us at the 12123!
Terry and Josh are busy at camp working on projects, making sure that Schodack is the best it can possibly be for when we all return next summer. In addition to all-things Schodack, Matt led the annual Joe Kruger Youth Conference for the American Camp Association and is always connecting with camp families. Rachel is meeting new families who are excited to come to Schodack for the first time next summer and helping plan the American Camp Association's Tri-State Conference. Owen is planning his next LIVE EVENT for all to enjoy (details below), ppreparing an amazing LT program, hiring staff AND coaching the mighty Newton South Girls Soccer team. Carter is creating amazing videos of the scenery up at camp to share the fall beauty of Schodack with all of you and putting together this year's epic Holiday Mystery Boxes.  He's also raising money for men's health charity Movember. Kim Ross is always available on the phones in the office!
A highlight has been our Virtual Events, most notably our Virtual Fire Circles!  We love sharing the wonderful world of Schodack with each of you and we hope that you enjoy being transported into our world!
____________________
Schodack Community Updates
This month, Andrew Burns (former camper) was named a Garden City High School All-State musician with his classmates.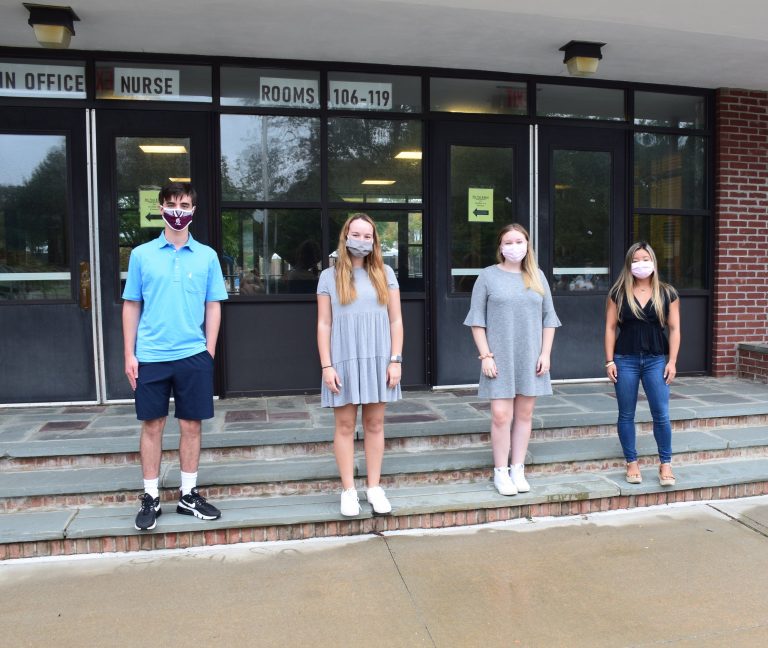 Congratulations to current camper Sawyer Cohen who was recently awarded his Black Belt in martial arts.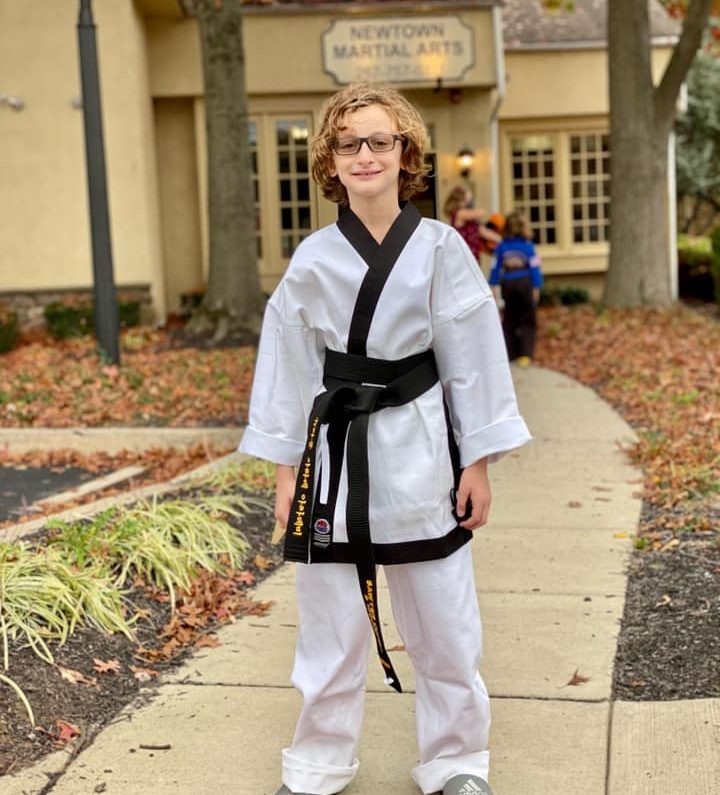 Matt Leads on Youth Conference
Major shout out to Matt for organizing a great conference earlier this month for the American Camp Association.
This bi-annual ACA conference centers on topics related to child development, and this year the focus was on social-emotional issues for kids during these unusual times. Matt put together an all-star panel of mental health experts (including our own Jason Gold, parent of two current Schodack campers) and some other excellent speakers. Camp professionals from all across the country attended virtually and learned a ton!
____________________
Refer a Friend to Schodack!
Do you know a child who would be interested in Schodack?  Please let us know!
For details about our 'Refer a Friend' program or to recommend someone CLICK HERE OR reach out at 781-444-5520 or [email protected] to let us know about an interested family.
____________________
Upcoming Camp Events
The Virtual Tray Flip (with OPJ) RETURNS on Wednesday, November 18th!!!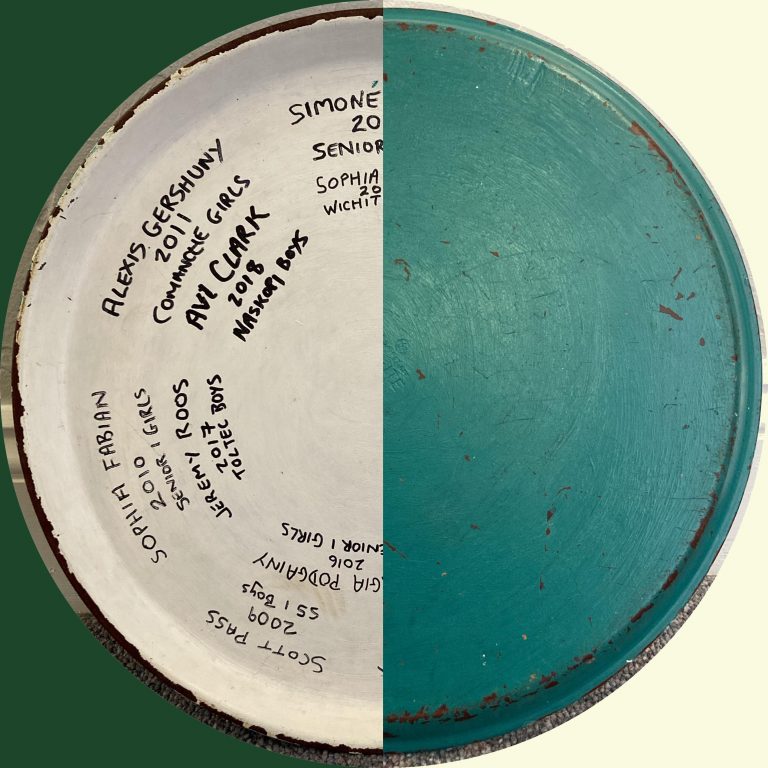 Live with the main man, OPJ, Virtual Tray Flip is back by popular demand…and this time, there is a twist!
All participants are encouraged to sign up and submit their choices ahead of time. Then watch 'live' on the day as Owen FLIPS THE TRAY to see if you got it right. If you guessed correctly, you move on to round 2 and so on!
International Wear Your Camp Shirt Day November 10th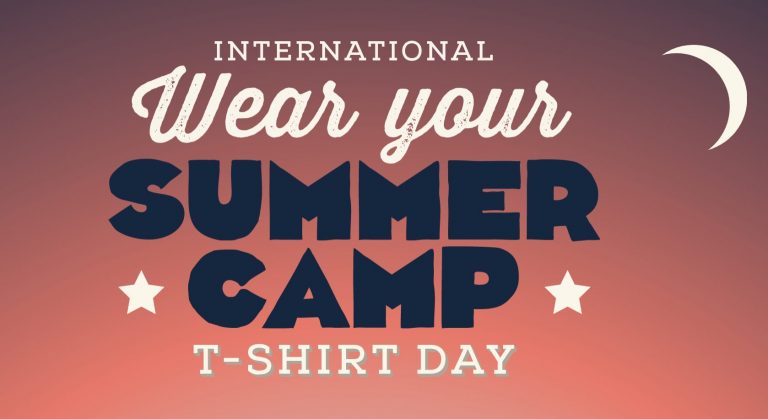 Many of you know about our epic 'Wear Your Camp Shirt Day' event that takes place in April (don't worry, we are still doing that!).  This year we are partnering with Summer Camps and their communities across the world for INTERNATIONAL CAMP SHIRT DAY.
To get involved simply put on a camp shirt (or any piece of awesome Schodack apparel), post a pic online and make sure to tag us (@officialcampschodack) and use the #camptshirtday
Let's get out there and share that Schodack pride 💚💚💚
____________________
Mystery Box Campaign – Last Chance to Buy!
We have been selling our Holiday Mystery Boxes all month. This year there is an extra special surprise going into 3 of our boxes. Much like Willy Wonka's golden tickets, 3 lucky people will find a special jar of Paul's Preserves in their Mystery Box! These are extra special, home-made jams from grapes grown on site at Schodack!.
If you didn't get a chance to get a Mystery Box, please click on the link below to order your box.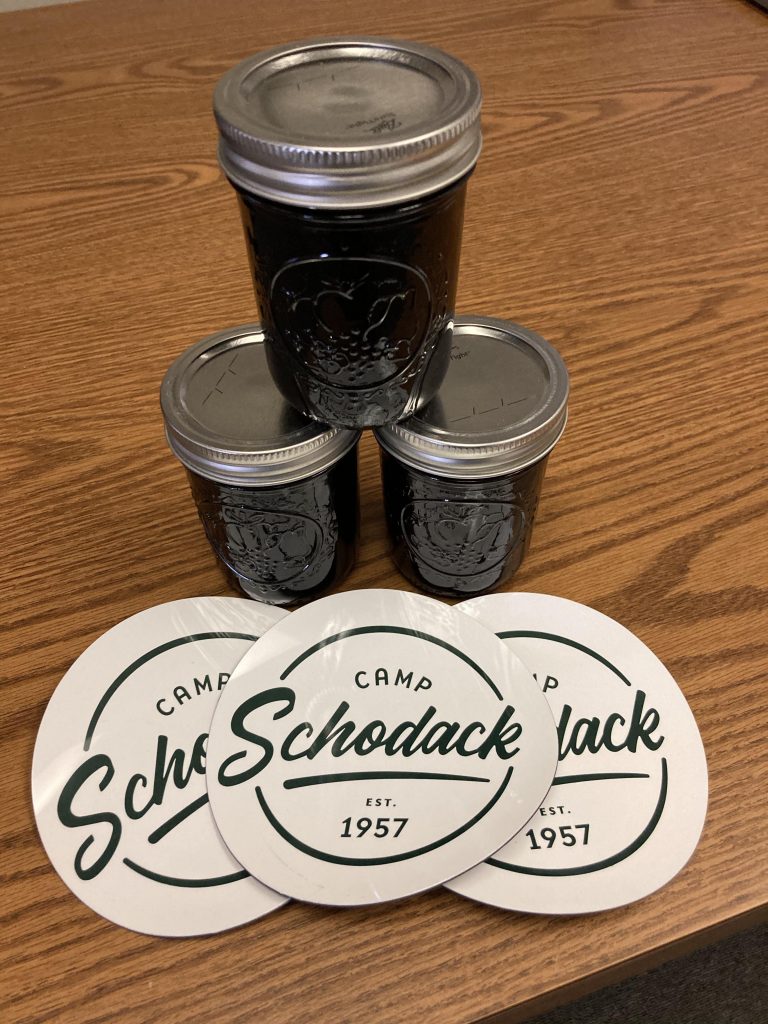 ____________________
Virtual Fire Circle – Halloween Edition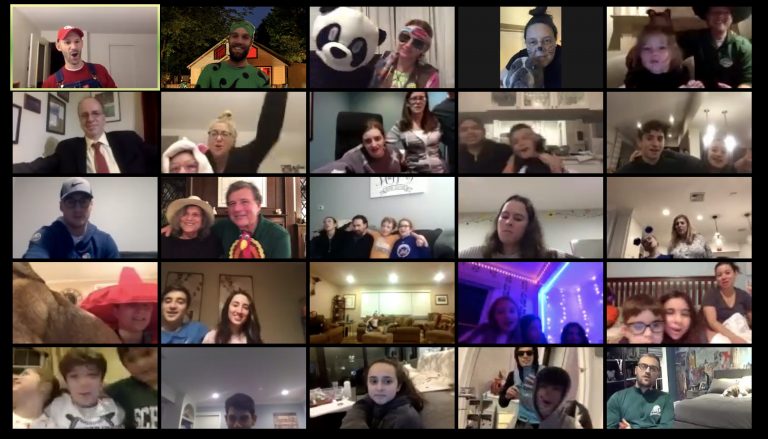 It was great to see so many of our campers, staff, alumni and families tune in on Friday, October 30th for our first Virtual Fire Circle since the summer. For anyone that didn't get a chance to join us live and listen to Paul's story, sing-along with our song (the Monster Mash 🧟‍♀️🧟‍♂️) and be part of this great event, you can watch a recording of the event below.
We are sure you will enjoy it and hope you can join us for the next one!
____________________
Staff Updates
Schodack Staff Raising Money for Men's Health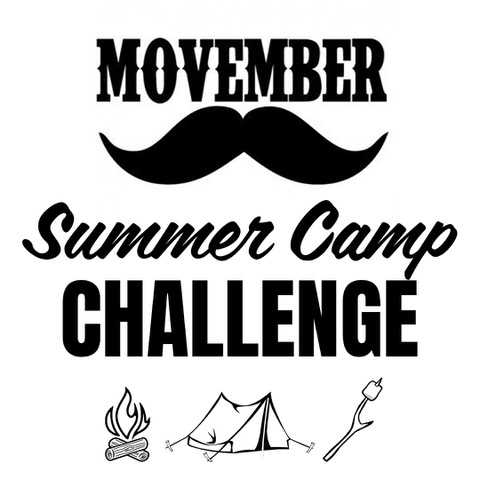 All throughout November, Carter, and Activity Counselor Supervisor, Lewis Fear are raising money in aid of global health charity Movember. The charity raises money and awareness for men's physical and mental health. Not only that, but Carter reached out to the Movember team and got them to set up the FIRST EVER Summer Camp challenge network. This means that there is a dedicated fundraising section for those who are part of the summer camp world.  We think that's pretty cool!
Carter and Lewis set their own personal challenges for the month.  They are starting clean-shaven and growing mustaches for 30 days to help change the face of men's health and get men talking about their physical and mental health.
If you want to donate to this great cause, you can do so on either of their fundraising pages by clicking below.
Donte to Carter   //  Donate to Lewis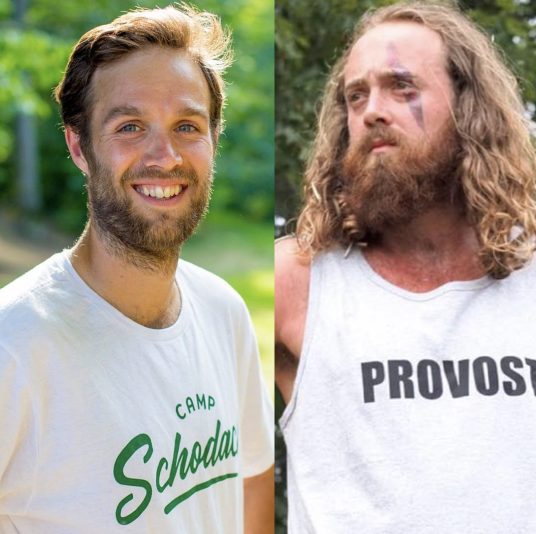 ____________________
Spot the Difference
How many of you managed to spot all 6 differences in our pictures from last month? The answers are below.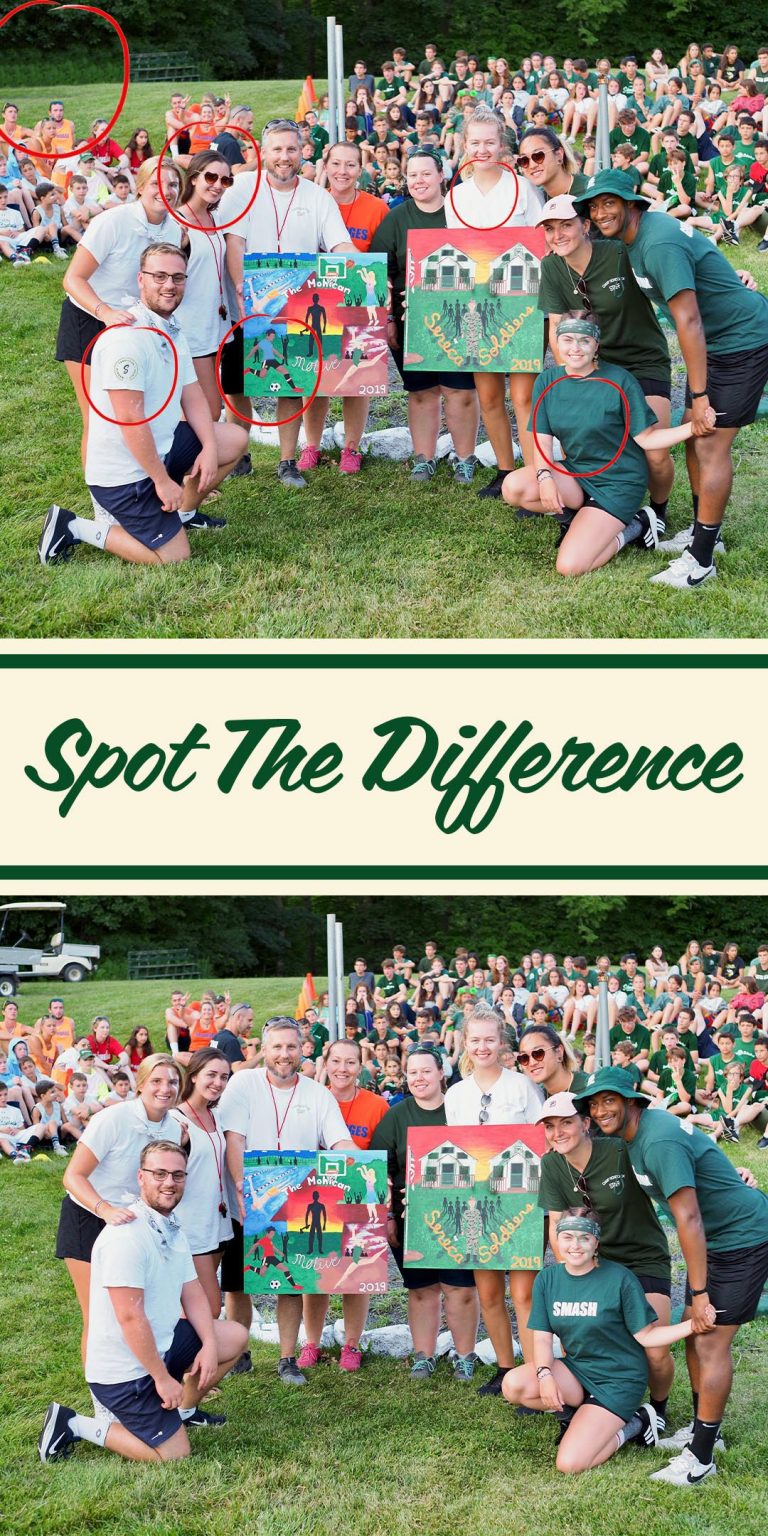 For those eagle-eyed members of our community, here is this month's Spot the Difference – Let us know how many you find. We'll give you a hint…there are 6!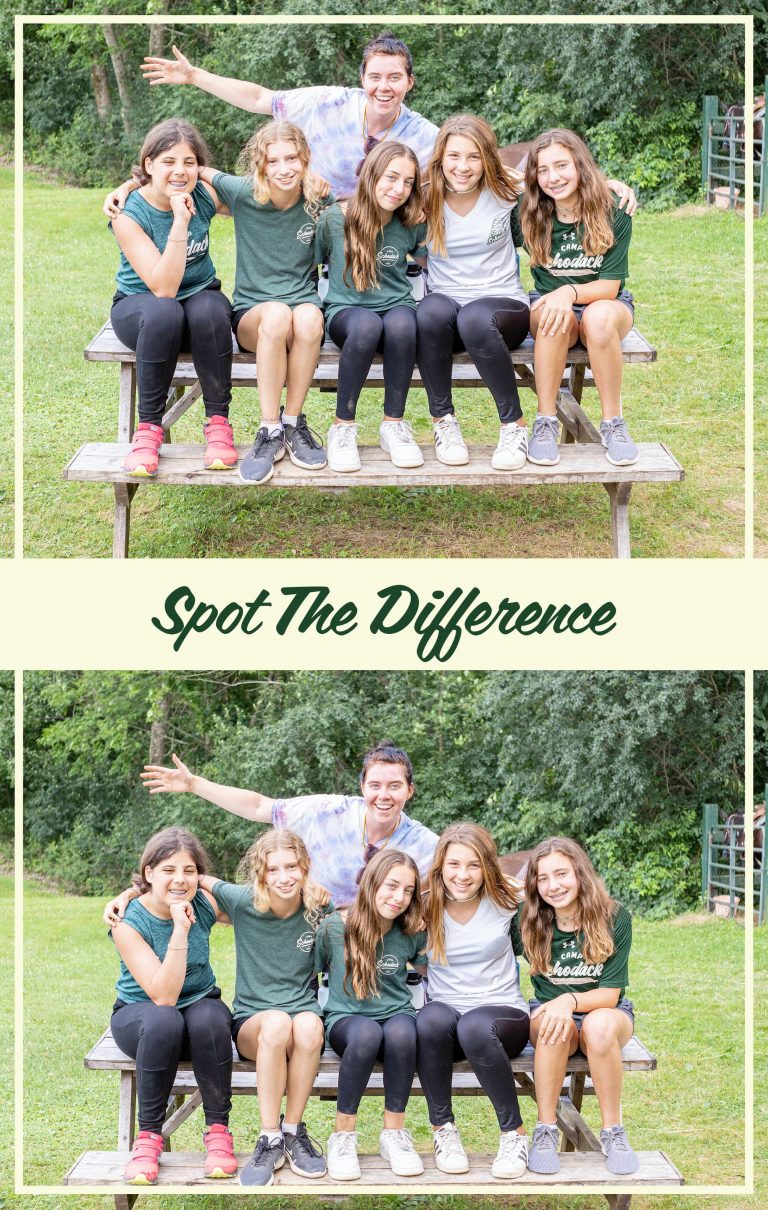 ____________________
From the Archives
This month's pic from the archives is a little bit special. Many of you will recognize the countertop from this picture taken in 1966 as it has been in the Counselor Lounge for many years. It dates back all the way to the years of Krouner's Hotel.

This countertop will be used by our campers and staff  in our brand new Camper Kitchen. We love it when old meets new at Schodack and we are able to preserve Camp's heritage while looking ahead to the future.
____________________
And once again another month has flown by. We hope you enjoyed reading up on everything going on here at Schodack HQ and with our community around the world. 
As always – WE WANT TO HEAR FROM YOU – if you have done something amazing that you want to share with the Schodack community, or if you know someone else that deserves a shout out, just drop us an email at [email protected].  We will be sure to give them the recognition they deserve.
____________________