Welcome to our most recent  'Monthly Round-Up'. The weather is getting cooler up at Camp and the beautiful fall colors are slowly spreading across the trees.
As always, this newsletter looks at everything happening here at Schodack. We have some exciting updates on our new construction projects, stories about amazing things our Campers, Staff, and Alumni are keeping busy with AND updates on the projects and adventures of our year-round team.
__________
Summer Slideshows
We were all really impressed with the great photos that Milton took this summer. You can view the first and second session slideshows by heading over to the 'Memories' page on the website, or watch them here right now!
__________
We Want to Hear From You!
There are so many amazing things going on in the lives of our campers, staff, and alumni that we would love to share with the Schodack world.
If you want to appear in the newsletter or know someone else that deserves to be featured, send a message to [email protected] and we will make sure to share it with the rest of the Schodack family.
__________
Construction Project Updates
Last month we shared with you the exciting news about the brand new Office/Welcome Center/LT Lounge! Below are some new photos showing the construction progress so far. We will continue to post monthly updates of this incredible new addition to the Camp Schodack skyline.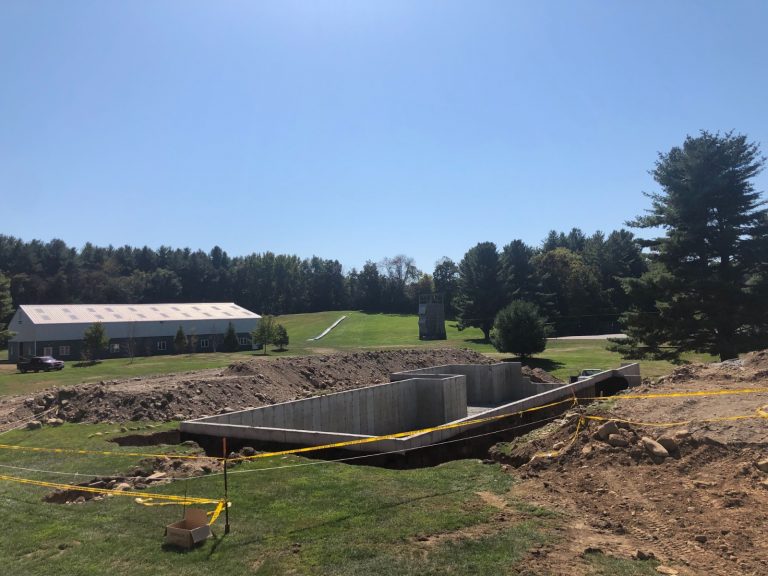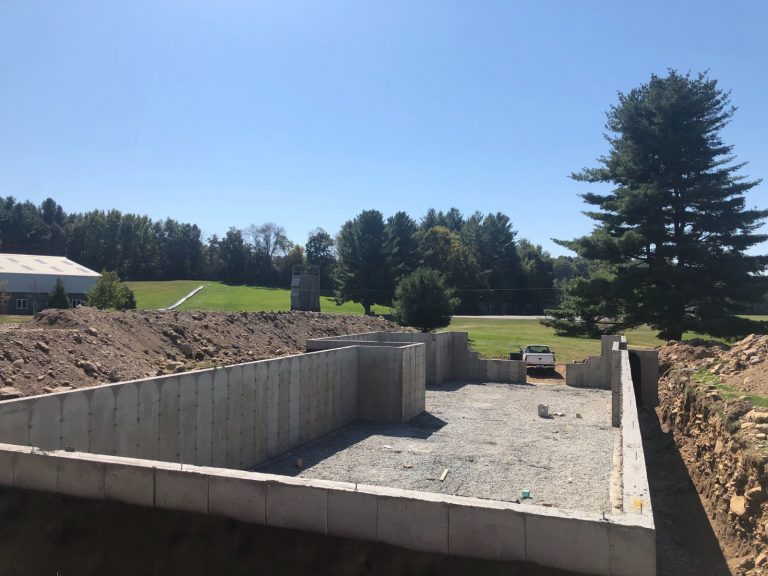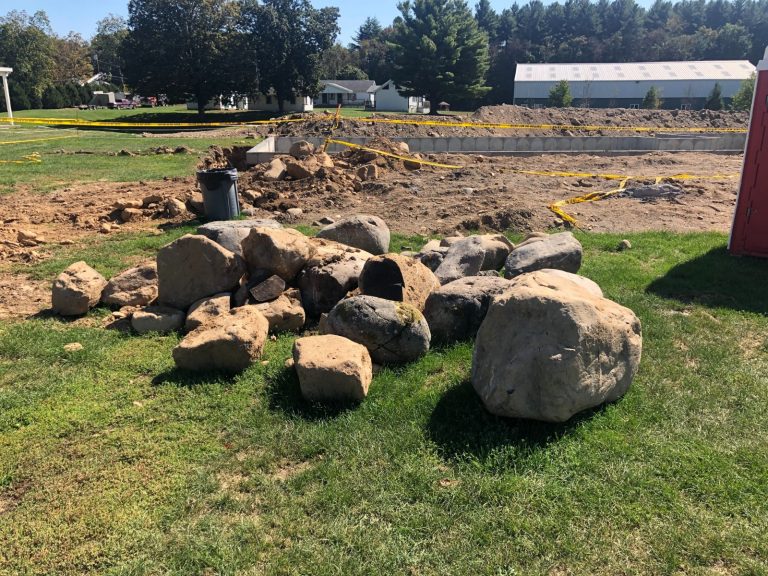 We also told you about the brand new Camper Kitchen and Game Room that is being built within the old Counselor Lounge.
From Matt: "When we took down the drop-ceilings in the Counselor Lounge we found these gorgeous high ceilings hiding underneath. The new Camper Kitchen and Game Room will have amazing vaulted ceilings with exposed rafters which make the rooms feel so spacious. There are also lots of nostalgic items in this space that we are excited to repurpose around camp. The original phone booth that used to be in the Main Office will find a home in our new office and sections of the original Canteen bar and stools will be used in the cooking space in the new camper kitchen. The camper kitchen will also be fully air-conditioned which is sure to make it a popular spot!"
Check out the photos below. We cannot wait to have these new buildings filled with Campers!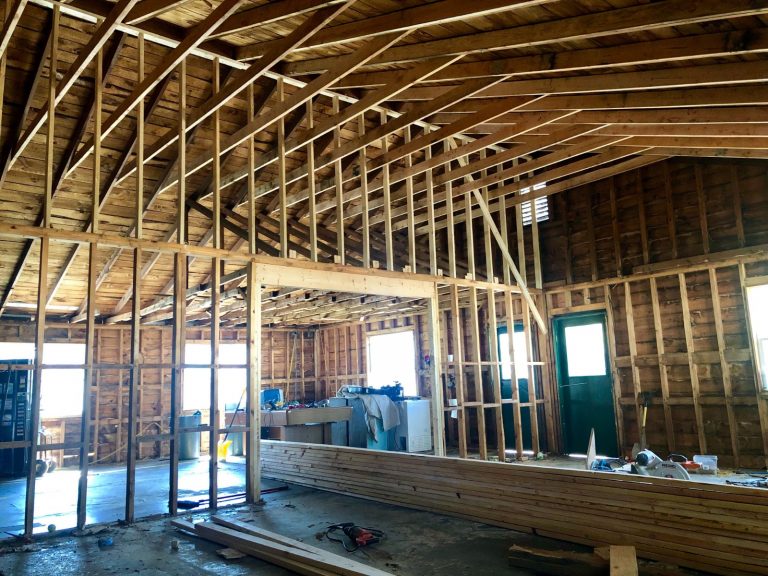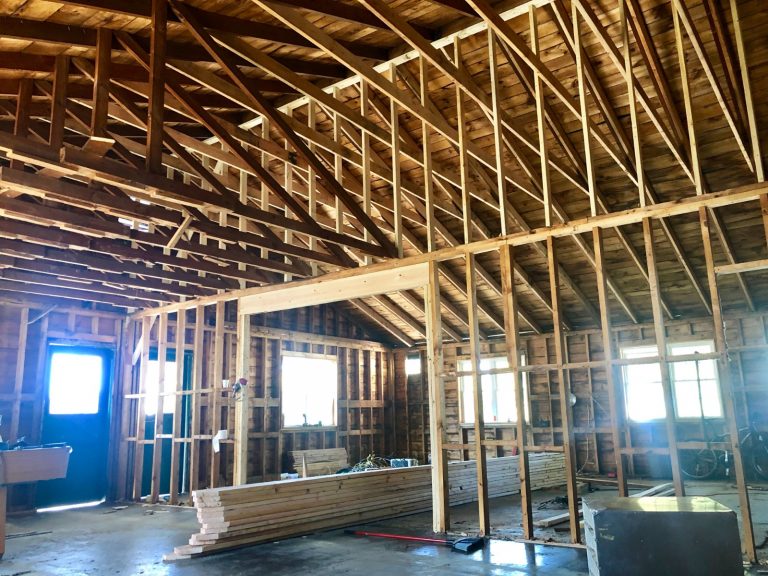 __________
The Second Tunnel is Here!
Over the years, when campers, staff, and alumni are asked what additions they would make to Schodack, one thing is ALWAYS on the list…A SECOND TUNNEL!
Well, we are very excited to announce that all of your dreams have come true.  Schodack now has a second tunnel! Check out the pictures below of the installation under Krouner Rd. from last weekend.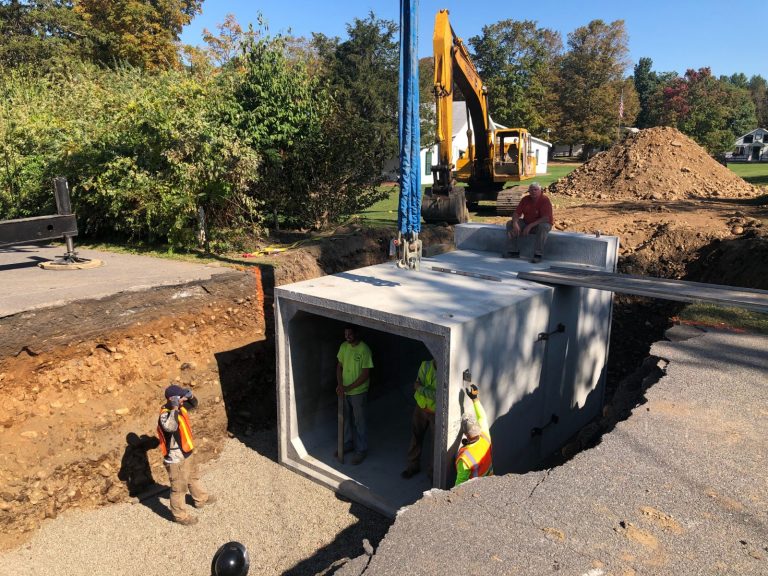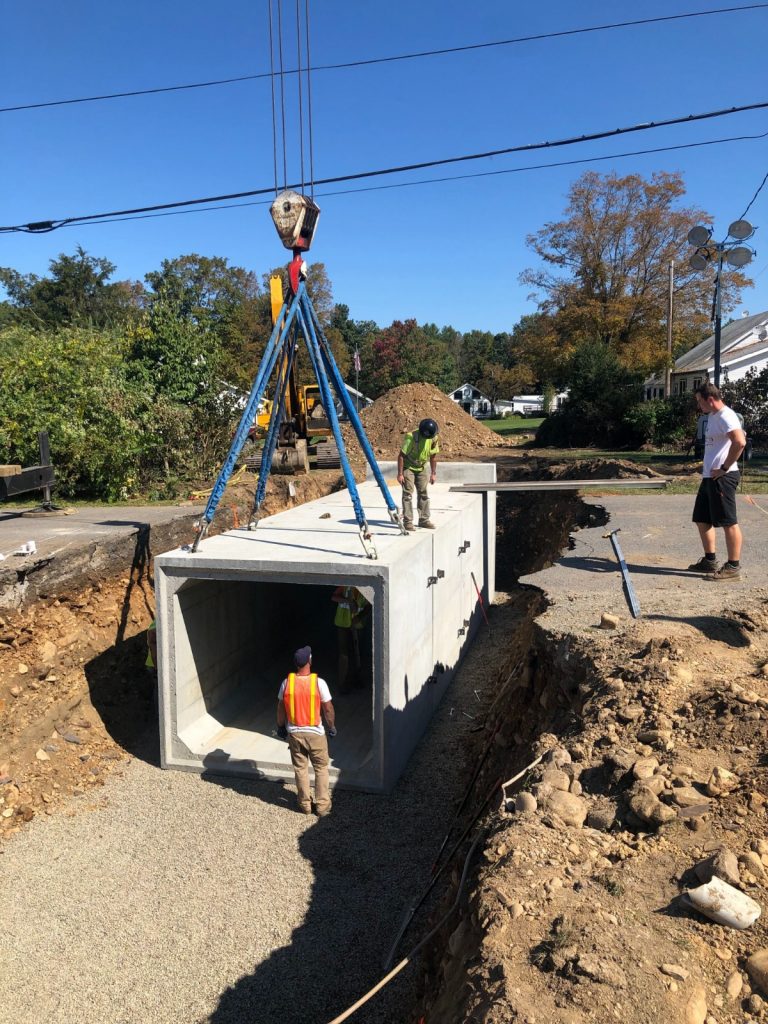 __________
The Holiday Mystery Box is Back!

Last year saw the first run of our 'Holiday Mystery Boxes'. This new initiative was launched by the Camp Schodack Alumni Association (CSAA) as a way to introduce limited edition Schodack swag to our families.  All proceeds go directly to the Schodack Campership Initiative (SCI) which shares the magic of Schodack with children who wouldn't otherwise be able to afford camp.
Last year we sold over 150 boxes, helping us to raise over $2,500 for SCI.  We were thrilled to see pictures of recipients opening the boxes to find out what surprises were inside.
This year we will be selling the Mystery Boxes throughout October.  Keep your eyes peeled for news and updates on how to get hold of yours in time for the holidays!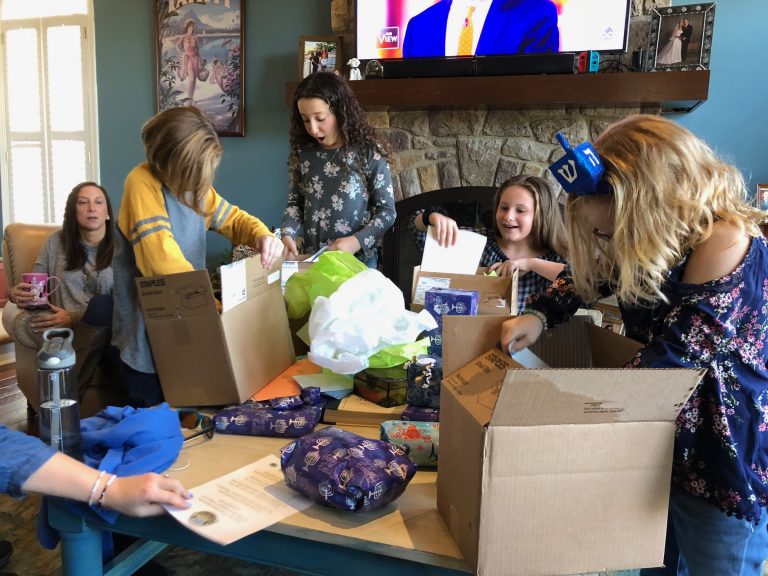 __________
Schodack Staff Helping to Plan the Biggest Summer Camp Conference in the World
 One of the events that all Summer Camp professionals look forward to is the Tri-State Camp Conference. This conference is where Camp Professionals from all over the Northeast of the United States come together to share ideas, attend lectures, discuss best practices, and check out the latest activities and technologies available to Camps. In fact, some of Schodack's new ideas and initiatives over the years have come from this incredible 3-day event.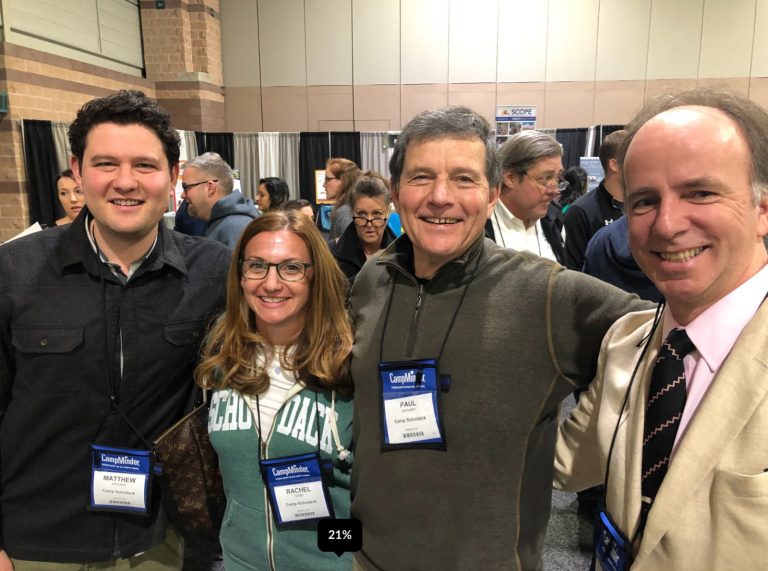 This year, Schodack's very own Rachel Lewis has rejoined the Tri-State conference planning team and we could not be prouder. Below, Rachel explains more about the work she is doing.
Tri-State CAMP Conference is the largest gathering of camp professionals in the world! The community of over 3,000 will come together to learn at over 170 educational sessions, find new products and services at our 310 booth exhibit hall, and, spend time with like-minded people who are dedicated to making a positive difference in the lives of children.  I'm one of the track chairs for the Program planning committee helping to plan those 170 educational sessions.  I work with a team that focuses on sessions related to campers and the community.  I love being involved in helping to plan the sessions because I've always enjoyed listening to speakers and learning from summer to summer!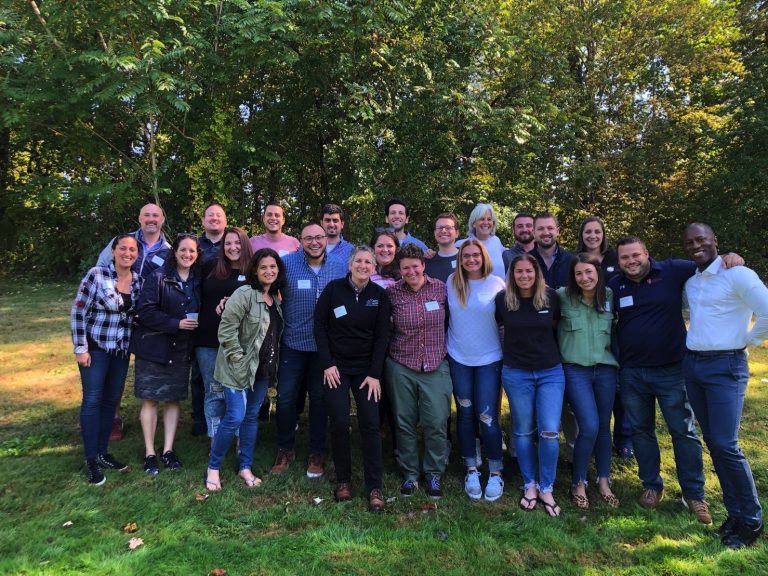 __________
Upcoming Camp Events
💚Don't forget that the Camp Winter Reunion will be held at Sportime USA in Elmsford, NY on December 7th 💚
Click here to join the event and find out more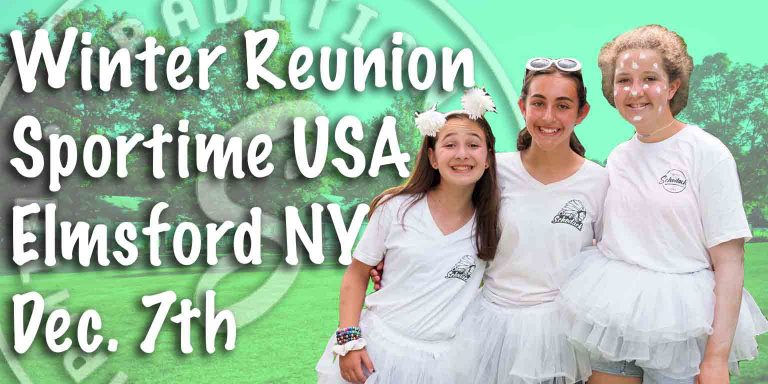 We also have our Fall 'Meet & Greets' coming up soon. See the dates and locations below! These events are a great way to meet up with other Schodack families, friends, and the Schodack leadership team.
💚Full details of each event will be sent out shortly 💚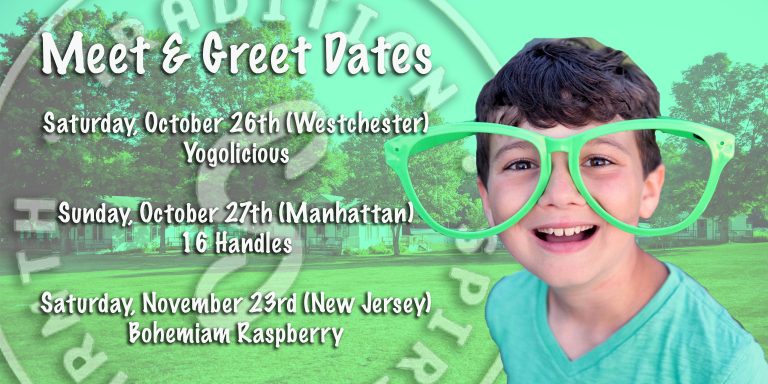 __________
Camper Updates
We love getting to know what people are up to throughout the year, and it is always great when we can share those stories with the rest of the Schodack community. Recently we were told that Victor Oliveras and his family moved to Miami from Barcelona (Spain) this past August.
Victor and his siblings now attend a new school in Miami (Riviera School) and are adapting to the new system and American style of living.
Victor's mum and dad (Peggy and Ricardo) are enjoying their new home and looking forward to summer 2020 when Victor and his brother Maximo will be coming to Schodack!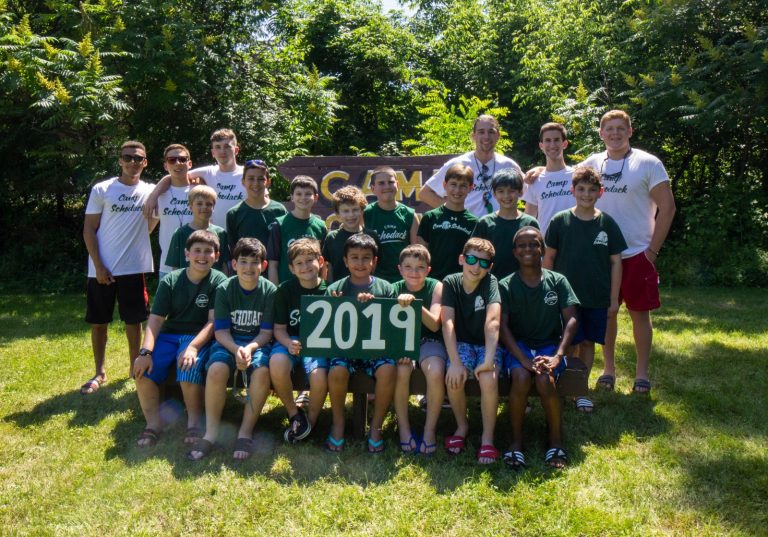 __________
Alumni Corner
One of our favorite things to see throughout the year is all of the great reunions and meet-ups of our alumni. It always warms our hearts here in the Camp offices to see how much of an impact Camp has, even when you have left the 12123. We get tagged in so many great posts on social media, that we thought it would be fun to share some of our recent favorites from the past month!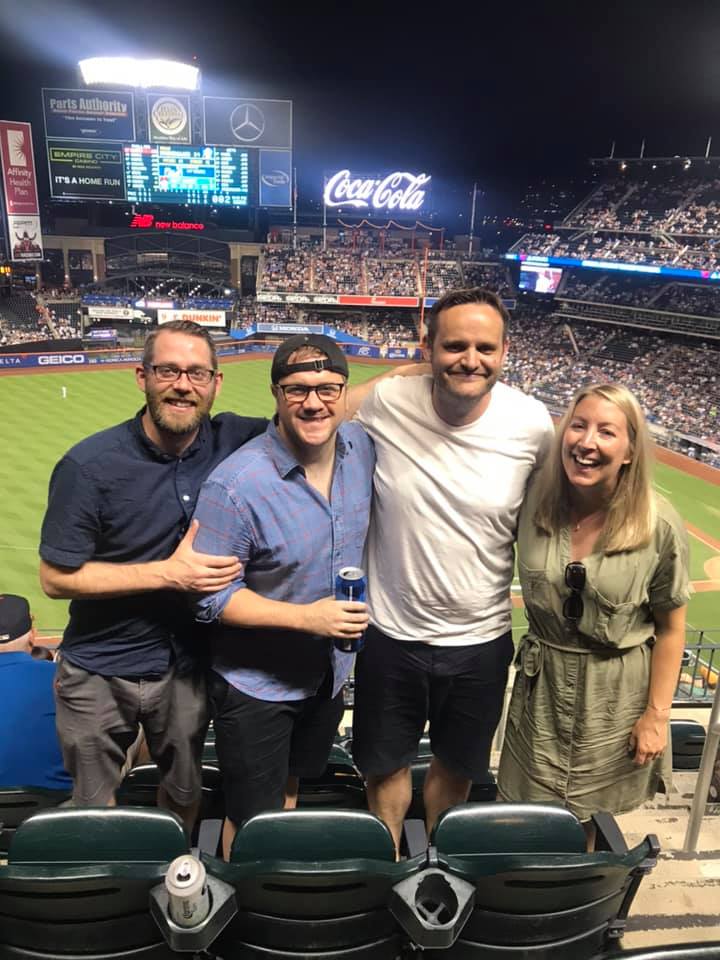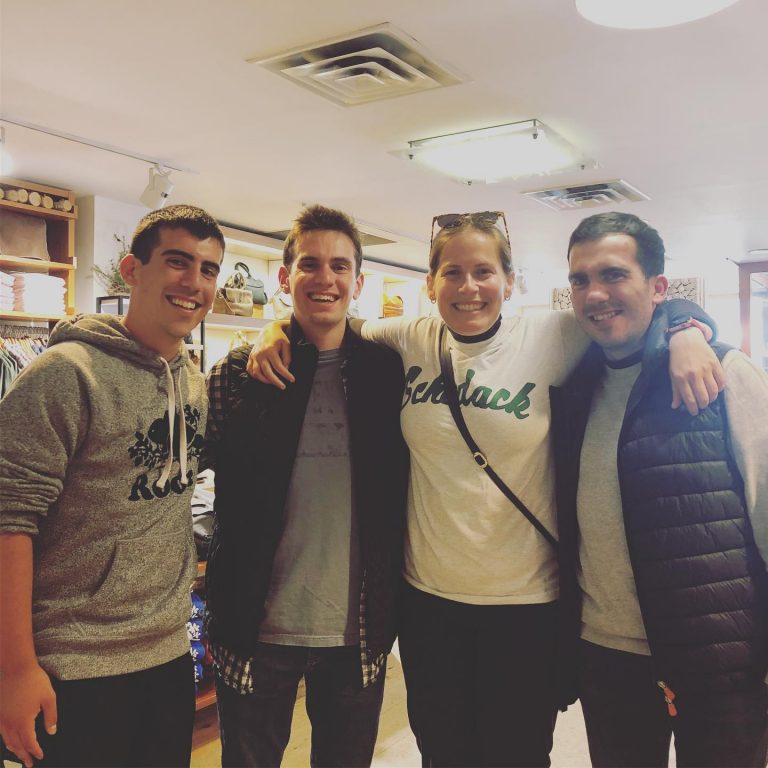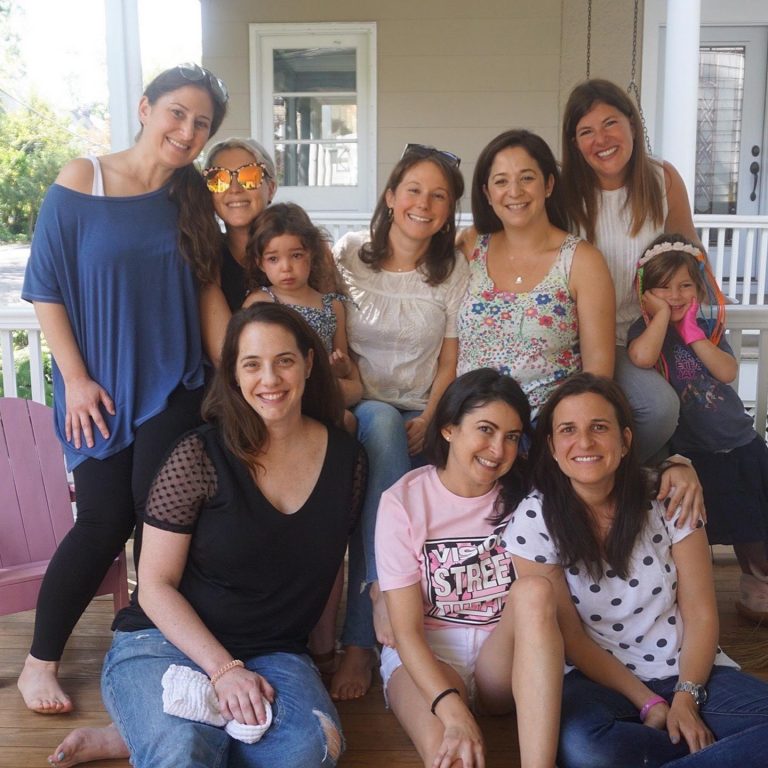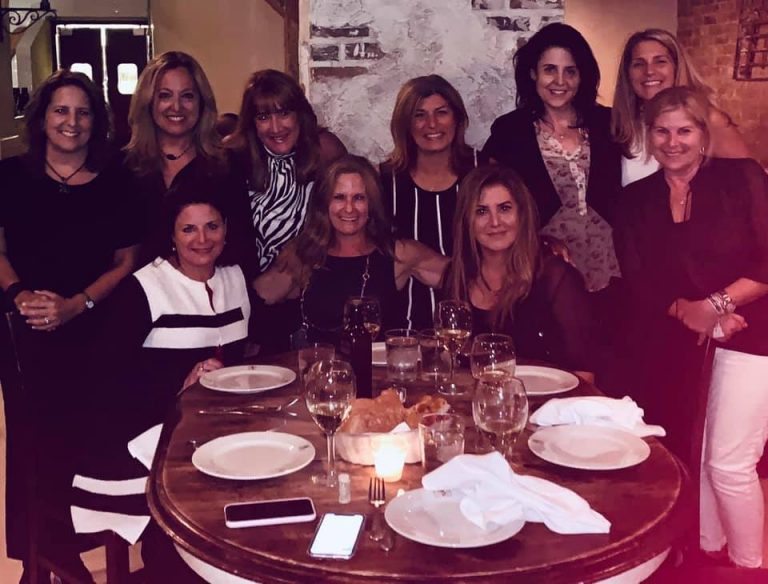 If you and fellow Camp alumni have a mini Schodack reunion or meet-up planned, let us know about it and make sure to tag us online!
__________
Post Season Groups
Wedding bells were in the air at the start of September as we hosted the wedding of Alex Lord and Taylor Barnes. The couple, along with family and friends shared an intimate ceremony in the amphitheater, before coming back across the road to a transformed Dining Room that was the backdrop for their reception.
You can see some pictures from their wedding below, or head over to our wedding gallery to see more
This was the last of our post-season groups this year.  Terry, Josh, and team have finally packed Camp down for the winter.  We are already excited about the next wedding we have in May 2020 and cannot wait to help another couple celebrate the best day of their lives in the best place in the world!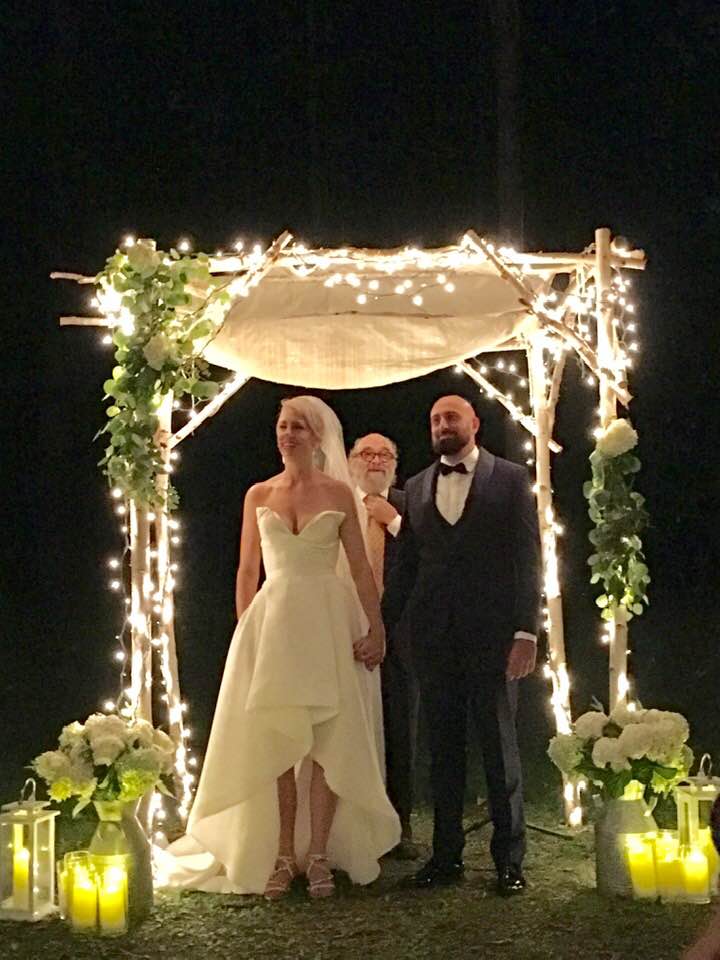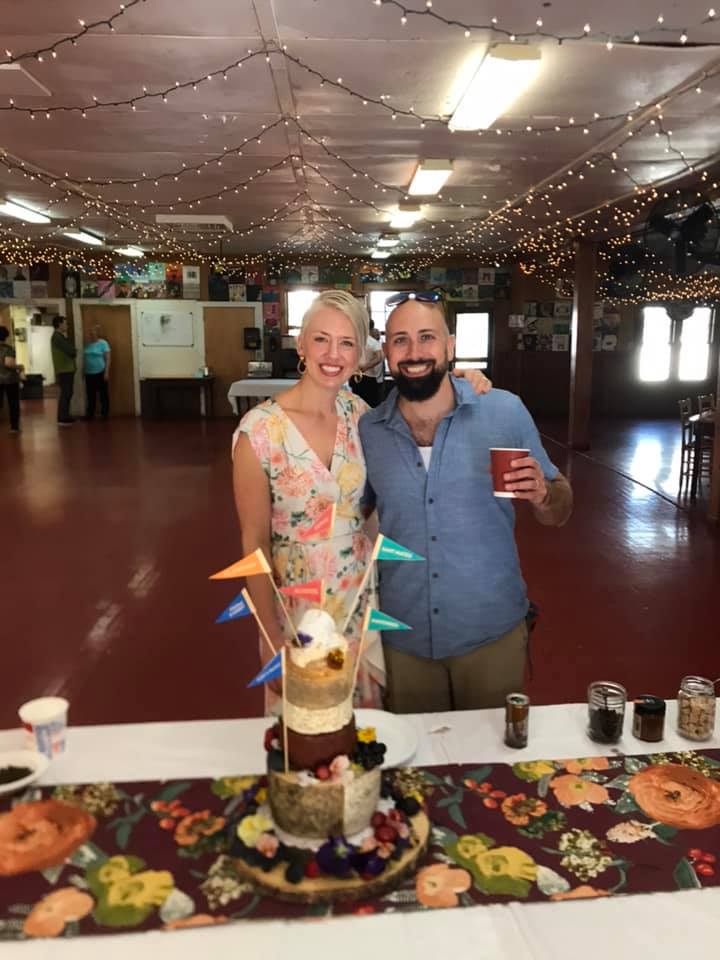 __________
Remember that we want to hear from you all throughout the year. So if you have done something amazing or know another member of the Schodack family that has, please let us know! 
We'll be back with another newsletter next month, featuring lots more exciting news and updates from the 12123