It's officially Fall and we are excited to share the first of our monthly offseason newsletters. Each month we write about the amazing things we hear from our Camp Community, the adventures of our year-round team, new plans for next summer and everything happening in the wonderful world of Schodack!
We are sure that, like us, you are ready to move on from this past summer! Although, we did our best to make sure summer 2020 was not a total bust…We held 8 Division Day weekends where we welcomed our campers and families to spend some much needed time at the 12123. We also officially welcomed Carter back to Schodack after a lengthy green card process!  We shared amazing virtual content with you (including regular Fire Circles, the ever-popular episodes of Schodack All-Stars and an incredible Live Quiz with OPJ!), and as if all of that wasn't enough, we showcased our amazing new Welcome Center and new activity areas with everyone that came to visit!
So find a comfortable seat and enjoy reading this month's newsletter.
____________________
New Buildings and Activity Areas Were a Huge Success
So many of you commented on how impressed you were with the new additions to Schodack during visits this summer. It was wonderful to see how well received the new areas were after we've dreamed for so long about bringing these spaces to life.
For those of you that haven't yet seen them, here is a video (shot by the very talented Drew Gumins) that highlights the new Office & Welcome Center, the Fitness Studio, the Camper Kitchen, and Game Room.  We cannot wait to see you use them next summer!
____________________
Camper Updates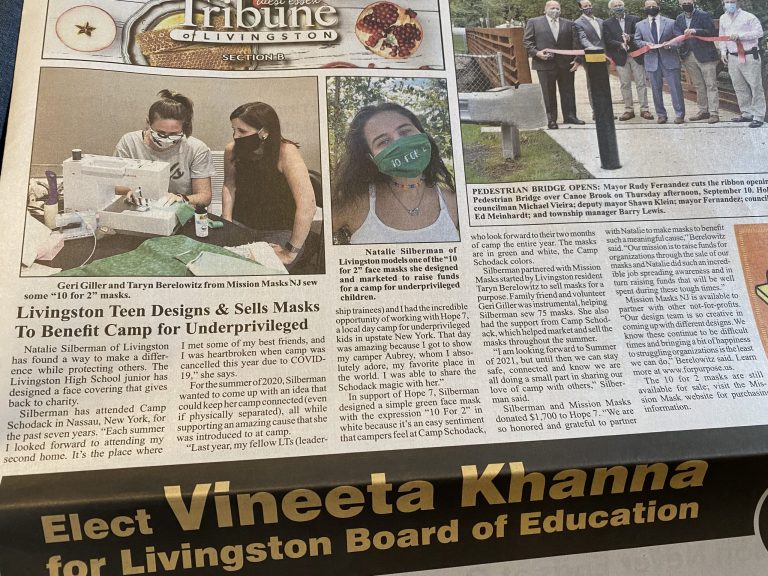 10 for 2 Masks a Success
Earlier in the year we shared the news that one of our 2020 CITS, Natalie Silberman, was channeling her passion for service by creating a fundraiser for Hope Seven – a local youth group that runs after-school and summer day camp programs. Each summer we invite campers from Hope Seven to enjoy a day at Schodack that is lead entirely by our incredible Leadership Trainees.
Many of you participated in Natalie's efforts by buying and wearing her fantastic '10 for 2′ camp-themed masks, that were available all throughout our Division Days.
Natalie was recently acknowledged by her town newspaper for her hard work and dedication to raising funds for such a good cause.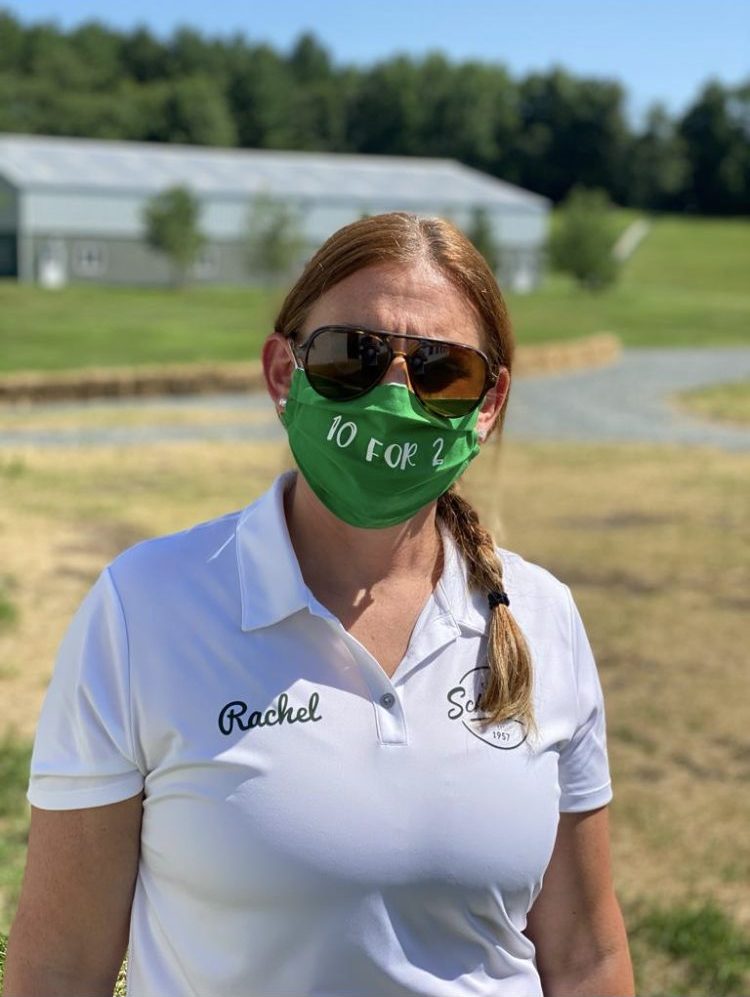 ____________________
Paul's Preserves!
Have you ever noticed something delicious growing along the fences at camp over your years at Schodack? If not, we can be the first to tell you that beautiful concord grapes grow right there under your noses!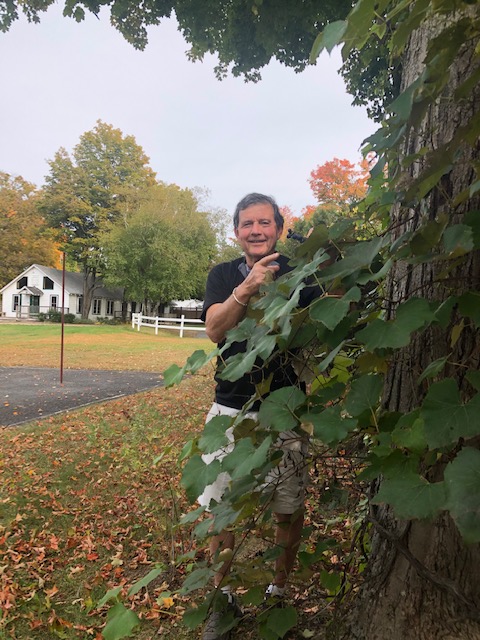 This year there has been an abundance of grapes and Paul Krouner has rolled up his sleeves over the past few weeks picking thousands of them! The plan is now to turn them into delicious jams!
Keep an eye out for future updates on Paul's Preserves…you never know, we may end up giving some away in a competition!
____________________
Fall Tours
We love showing prospective families around camp this time of year, especially with all the beautiful fall colors. Check out this great shot of Matt and a future camper from a recent tour.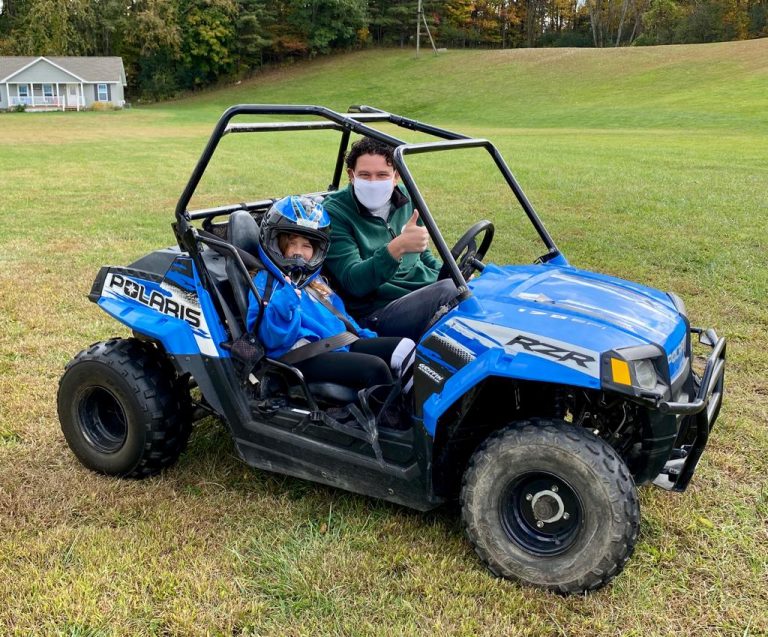 If you know of anyone that would LOVE Schodack and would like a private tour, tell them to get in touch so we can show them camp in the next few weeks.
____________________
The Schodack Holiday Mystery Box is Back!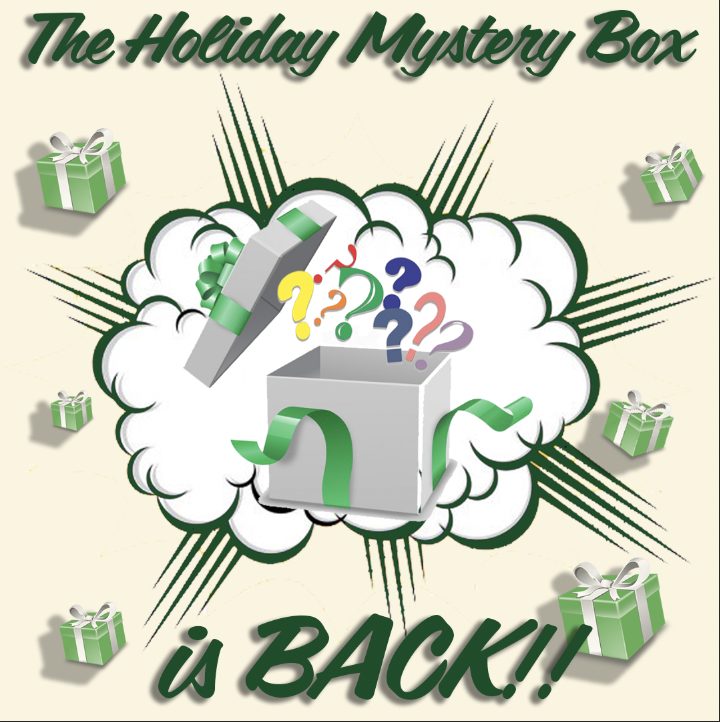 Back for the 3rd straight year…the ever-popular SCHODACK HOLIDAY MYSTERY BOX!!
This amazing initiative gives you access to limited edition Schodack Swag (not available anywhere else) AND raises money for the Schodack Campership Initiative (SCI) which helps give the gift of camp to children from underrepresented communities and helps promote a diverse community of campers at Schodack.
Boxes are $75 each and all profit goes to SCI so that we can help more children enjoy the magic of Schodack.

__________
Alumni Corner
Here are a few quick updates on some goings-on in the world of our Alumni.
Noah ('96-'08) and Emily ('96-'08/'13) Reisman just welcomed their second child into the world, Jordan Sidney Reisman, who joins big sister Anabel.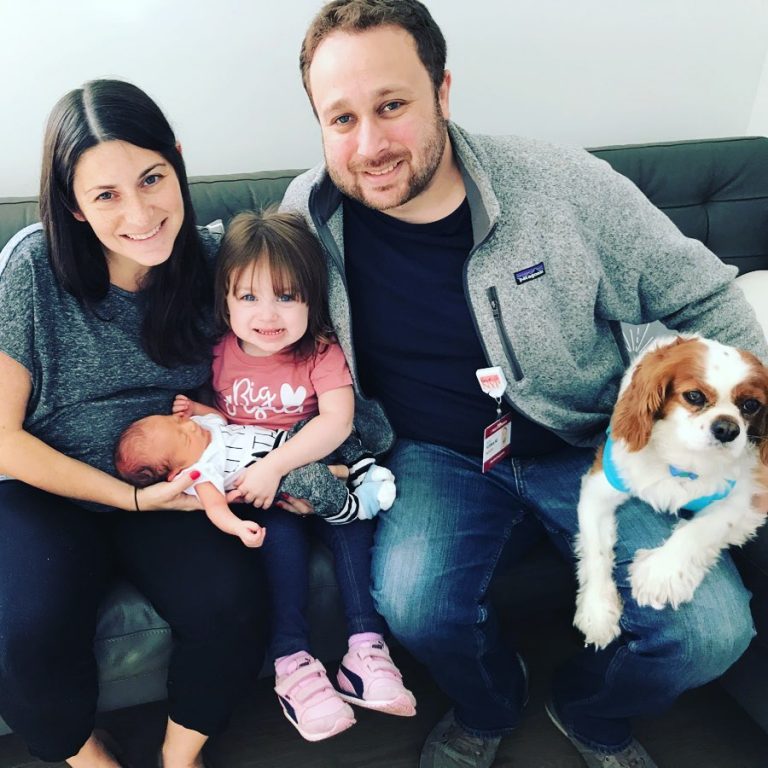 Another new arrival, Josh Dodes ('84-'90/'92) and his wife Carly had a Baby Boy – Oliver Park, who joins big sister Monroe.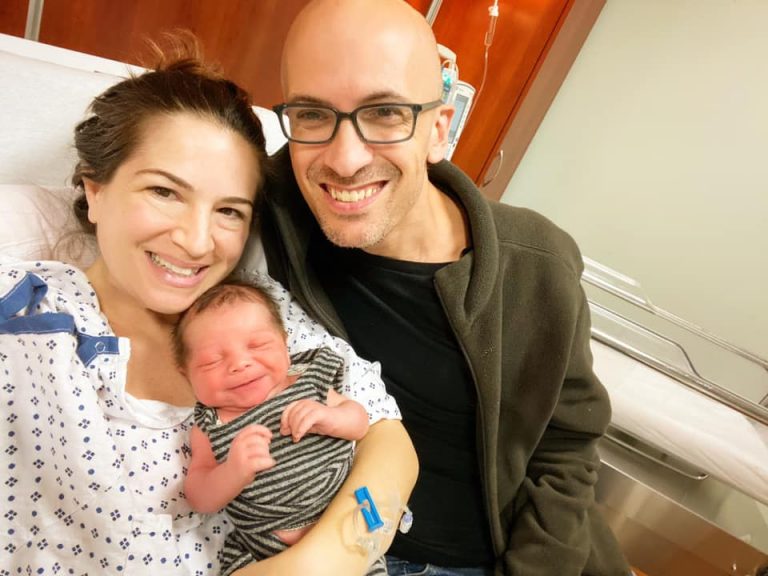 Eric Milano ('86-'93) was recently awarded 2 Emmy Awards for his outstanding work on the film 'Apollo 11'. Eric joins fellow Schodack Alum,  Jeff Yonteff  ('83-'94) in the category of Schodackians to have won this prestigious award!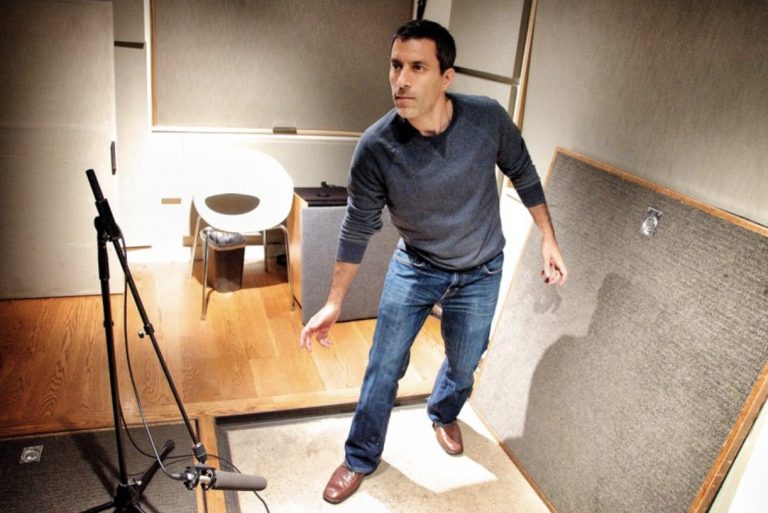 You can read more about Eric's recent success here
Do we have your correct details in our system???
There is so much happening here in the wonderful world of camp and we want to make sure that you are getting our updates.
Click here to update your details and make sure you are getting the most out of being a Schodack Alum!
____________________
Spot The Difference
Our monthly 'Spot the Difference' competition is back. The rules are simple, below is a picture from summer 2019, and all you have to do is see if you can spot the 6 differences between the 2 photos – Happy hunting!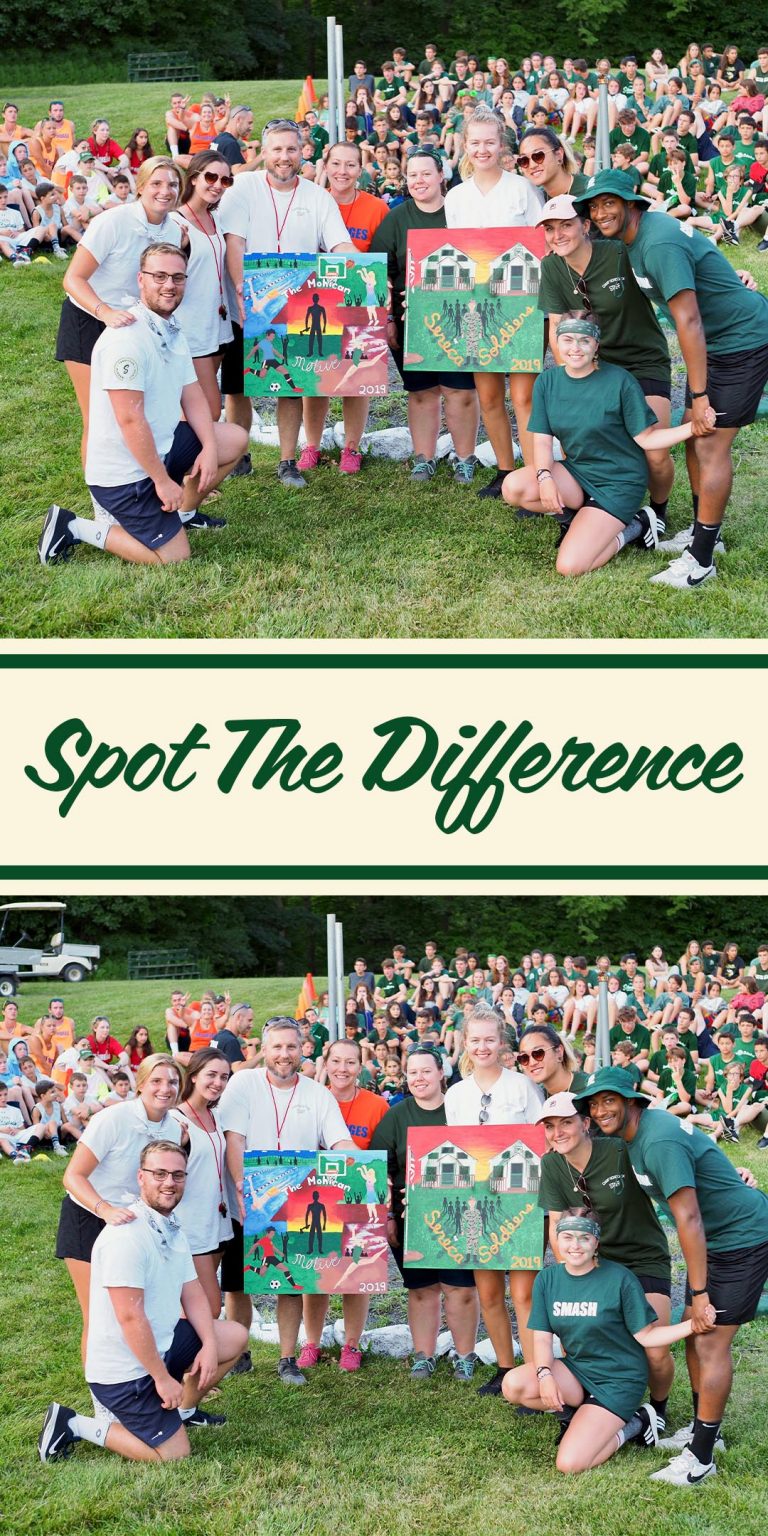 ____________________
From The Archives
We dug out this classic photo of one of the biggest events on the Tribals schedule…College Bowl! These pics from 1965 show it may be one of the longest-running events in Schodack history!!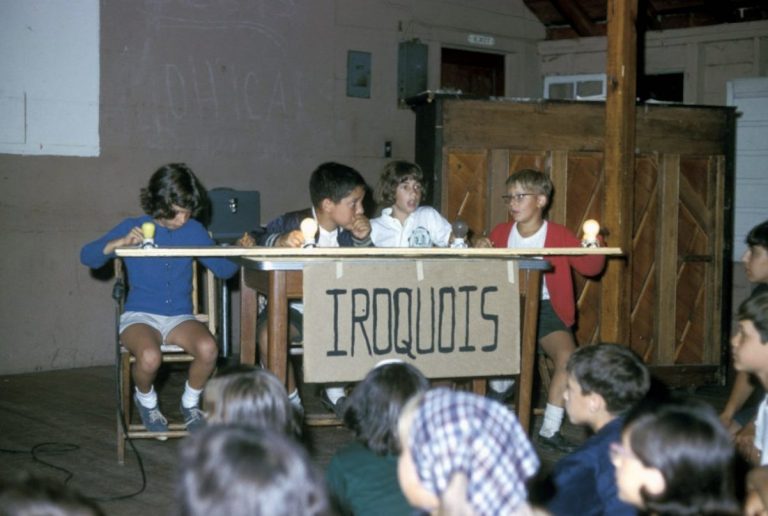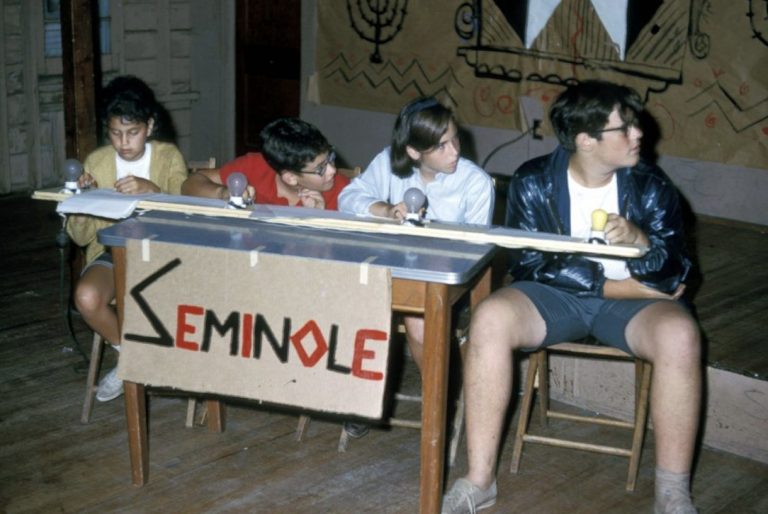 ____________________
There we have it for another month. You are now caught up on everything happening in the world of Schodack. We look forward to staying connected throughout the year as we all look forward to Summer 2021!
Keep up to date with the magic of Schodack all year round