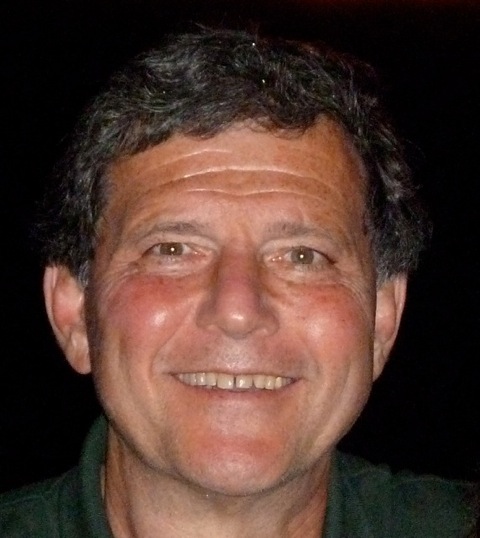 Few things make me prouder and happier than the number of alumni who have chosen to send their own children to Schodack or whose children were on staff this past summer.
I thought you might enjoy seeing the 2013 list of alumni campers and staff.  It is followed by a list of new campers of alumni who will be joining us for the first time next summer. The alumni names are bolded. What an incredible legacy!
These alumni and their children help keep alive the warmth, tradition and spirit that is unique to Schodack.
I hope everyone is having a wonderful fall season.  -Paul
2013 CAMPERS AND THEIR ALUMNI PARENTS

Hannah and Joshua Bailin – Seth Bailin (1986)
Shayna Finkel – Nicole Raucher (1982 – 1987)
Jacob and Julia Friedman – Andy Friedman (1983 – 1989)
Alexis and Samantha Gershuny – Stefanie Goldberg (1980 – 1990)
Ethan and Halle Gold – Tara Kassoff (1969 – 1980)
Dean Goldstein – Andy Goldstein (1979 – 1981)
Darah and Emma Greenbaum – Lori Wald (1974 – 1983)
Claudia Guetta – Ivy Steiner (1970 – 1974)
Maddie and Max Horowitz – Beth Ratner (1979 – 1985)
Andrew and Henry Kaplowitz – Marc Kaplowitz (1976 – 1980)
Abby Kaufman – Jill Rosenthal (1982 – 1987)
Devyn and Shelby Kennedy – Dari Goldsmith (1979 – 1981)
Adam and Dani Kliegerman – Lauren Zimmerman (1977 – 1983)
Sasha Kudon – Greer Silverman (1984 – 1988)
Emily Levine – Hillary Weiler (1979 – 1983)
Joshua Miller – Matt Miller (1983 – 1985)
Julia Munk – Barry Munk (1983 – 1991)
Mae Neuman – Erika Salzman (1987 – 1995)
Derek Offitzer – Barry Offitzer (1970 – 1977) and Lori Aronson (1969 – 1977 and 2002 – 2012)
Morgan Phillips – Amy Lev (1979 – 1989)
Molly and Sam Pifko – Marc Pifko (1974 – 1984)
Dylan Platt – Rachel Falkin (1983 – 1991)
Alex and Tia Poquette – Karen Offitzer (1974 – 1982 and 2006 – present)
Jonah Ratner – Todd Ratner (1979 – 1986)
Adam and Mandy Rosenoff – Danny Rosenoff (1983 – 1984 and 1986 – 1993)
Jacob and Zachary Ross – Kim Churchin (1983 – 1989 and 2008 – present)
Rozara Sanders – Michelle Ungerman (1973 – 1974 and 2007 – 2008)
David Scharf – Andy Scharf (1975)
Jason and Michael Scheidlinger – Lisa Jarchin (1968 – 1973)
Avery and Griffin Schwartz – Shelley Greenberg (1983 – 1989)
Samantha Siegle – Lara Kaplinsky (1979 – 1985)
Jonathan and Karen Silverman – Karen Jason (1979 – 1981)
Evan and Lauren Snerson – Brian Snerson (1985 – 1989)
Samara Spiler – Suzy Glazer (1973 – 1979 and 1983)
Casey Steiner – Robin Wald (1972 – 1977)
Benjamin, Juliet and Marni Stempler – Michael Stempler (1973 – 1978)
Braden Tamagna – Rori Herskovitz (1987)
Ari and Benjamin Weiner – Rob Weiner (1974 – 1981)
Benjamin and Lewis Woloch – Dana Goldberg (1977 – 1981 and 2012 – present)
David Zimiles – Beth Barshop (1959 – 1966)
2013 STAFF MEMBERS AND THEIR ALUMNI PARENTS
Becca and Jared Goldberg – Lynne Fleshel (1970's)
Spencer Greenberg – Lauren Sonnenmark (1970 – 1976)
Doug Herbst – Pete Herbst (1967 – 1977)
Maya Kassoff – Jory Kassoff (1970's – 1980's)
Andrew and Brittney Lief – Mitch Lief (1972 – 1983) and Marcy Rawitz (1983)
Carlee and Jake Nussbaum – Keith Nussbaum (1973 – 1984) and Tracey Lev (1982 -1985)
Adam and Jonah Offitzer – Barry Offitzer (1970 – 1977) and Lori Aronson (1969 – 1977 and 2002 -2012
Rebecca Pacuk – Stacey Wager (1971 – 1977)
Cara and Michael Samuels – Mitch Samuels (1977 – 1981)
Ben Sanders – Michelle Ungerman (1973 – 1974 and 2007 – 2008)
Jake Steiner – Robin Wald (1972 – 1977)
Carly and Jamie Weiss – Gary Weiss (1978 – 1985)
NEW 2014 CAMPERS AND THEIR ALUMNI PARENTS
Benjamin Kudon – Greer Silverman (1984 – 1988)
Gabe Lunin-Pack – Jesse Lunin-Pack (1986 – 1993)
Scott Miller – Matt Miller (1983 – 1985)
Lindsey Phillips – Amy Lev (1979 – 1989)
Ari Platt – Rachel Falkin (1983 – 1991)
Jake and Maya Roth – Zach Roth (1984 – 1996) and Mandy Kaufman (1980 – 1992)
Ainsley Scheiner – Alan Scheiner (1970's)
Avery Tamagna – Rori Herskovitz (1987)
Aiden Yaphe – Scott Yaphe (1983 – 1986)