'Crafts with Camp'
Activity number 4 of our second week of challenges is a day to get creative!
__________
For today's activity, Carter will be signing in to Facebook Live at 4pm today and teaching you how to make a very simple but stylish friendship bracelet!
For this activity, you will need a few items ready to go for 4pm…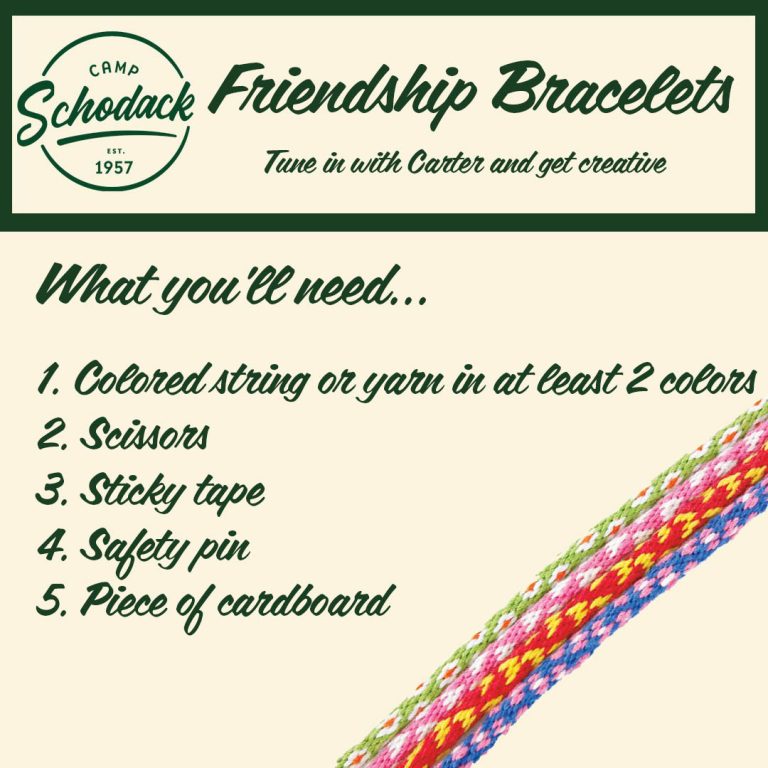 If you don't have the equipment ready then don't worry. The video will stay on our social media accounts so that you can find it at any time and follow the steps to make your own snazzy bracelet whenever you want!
__________