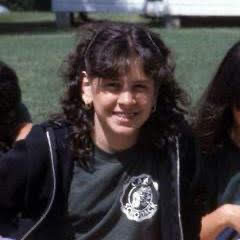 First, I am beyond thrilled to have joined the year-round team of Camp Schodack.
My Camp Schodack journey began at the age of twelve in 1983 and I was a Senior Two Girl. I lived on a top bunk in G4A. To say that I was a very homesick kid for the first half of camp was an understatement and my parents have made sure to remind me by keeping every one of the "come get me" letters I sent home. I had amazing staff who, and I quote, said "you are crying to go home and I promise you will cry when it is time to leave".  Well, I did not believe them but they were right! From the end of summer 1983 and on I cried to leave year after year.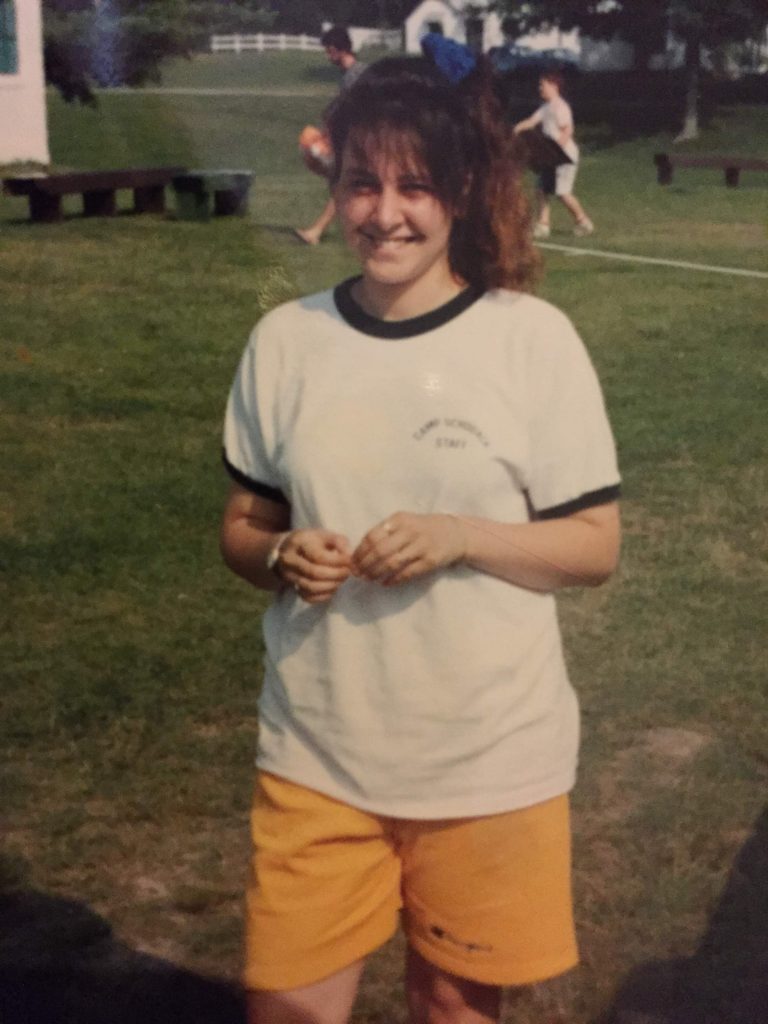 The countdown began the minute camp ended until I would be back in the 12123.
I went on to be a camper for another summer in 1984 living in G7A before becoming a CIT in 1985.  There was no Lodge yet, so we lived in G1A. That was one of my best summers!
In 1986 I was a first-year counselor living in G5 and started out with the Junior Girls as a Bunk Counselor and I had Rebecca Krouner as a camper! Camp needed another counselor in the Arts & Crafts room so I was moved to an Activity Counselor for that summer and really enjoyed the position. I even got to work on the Tribals Plaques!
In 1987 I went back to being a Bunk Counselor for upper girls living in G1 and followed suit the summer of 1988 with upper girls living in G7-G7A.
In 1989 I was a Group Leader, once again for upper girls living in the Annex/C1 and G5. Fun fact: some of my campers' kids are now campers at Schodack and my co-staff's child is now on staff.  In 1989, I was honored to be named a Two Day Tribals General. My team was Seminole, WildFire.
I met my husband Matt through a mutual Camp Schodack friend who he would see off at the Long Island bus stop. THIS created a connection to Schodack before we even met.  Of course, once I knew we would be having children I told him they will attend Schodack, there was no other option!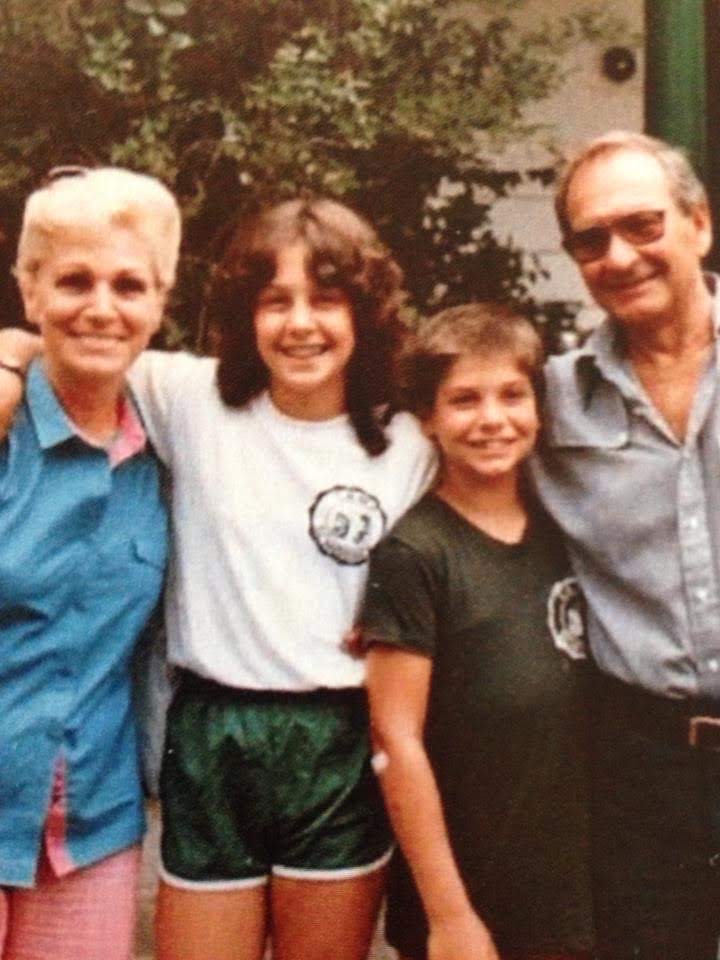 Through the years as I worked as an insurance adjuster I always longed and thought about camp days and as I sat in my office, I would think is it "Free Play now" or it is hot, did they call a Blister Day? Camp was always on my mind!
I came to the 50th Reunion with my family and had stayed connected to Schodack by being on the SCI Board when it was started and was in charge of the first brick campaign. I now am an Advisory Board member.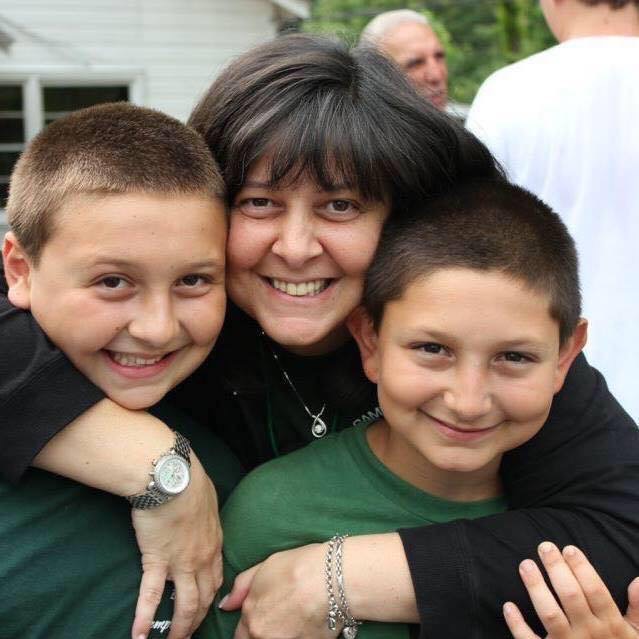 When we came to tour camp for our older son Jacob and his younger brother Zachary in 2007, I was approached by Paul about working in the office. I knew right away I was interested in returning to my summer home.  By the way, we may have been the longest tour ever, we stayed for lunch, dinner and Night Activity, which was Lip Sync. My boys were sold!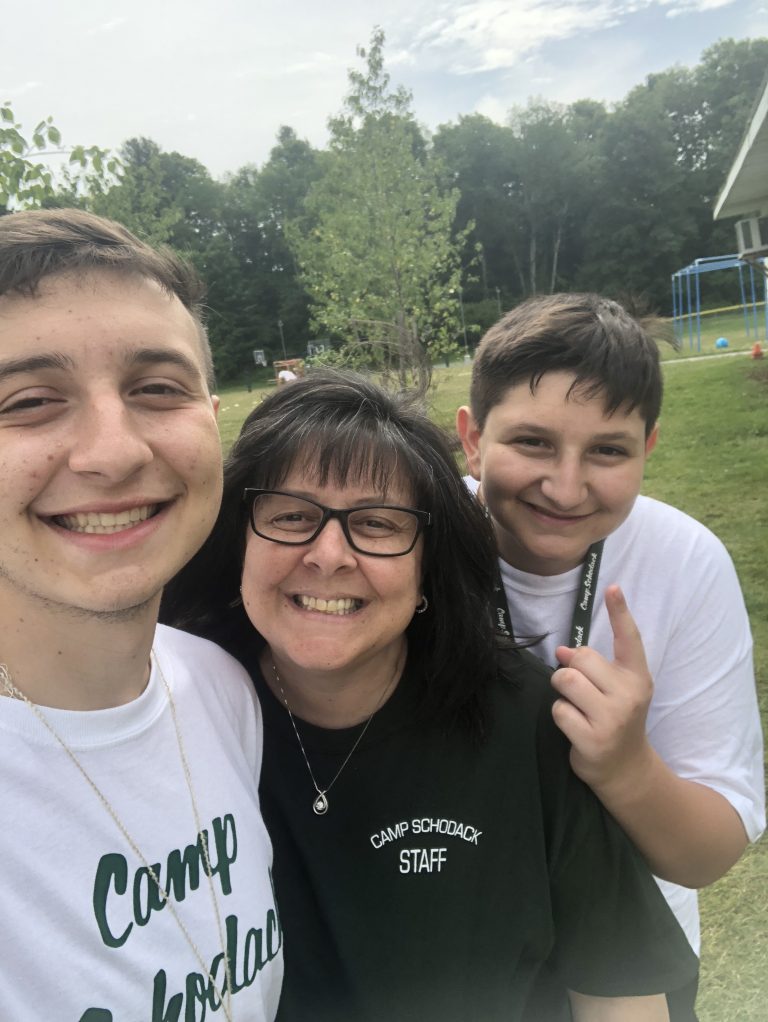 I made my return to camp the following summer in 2008 with Jacob and Zachary attending as campers and worked in the summer office from that day on. During the winter I worked as an aide in the local school district.
I am now the year-round Office Manager and could not love my job more! The additional memories I have made are so unbelievable. How lucky am I, back at my summer home as an adult, sharing this special place with my boys, working with amazing people and an awesome year-round team! I can't wait for my 20th summer in the 12123!