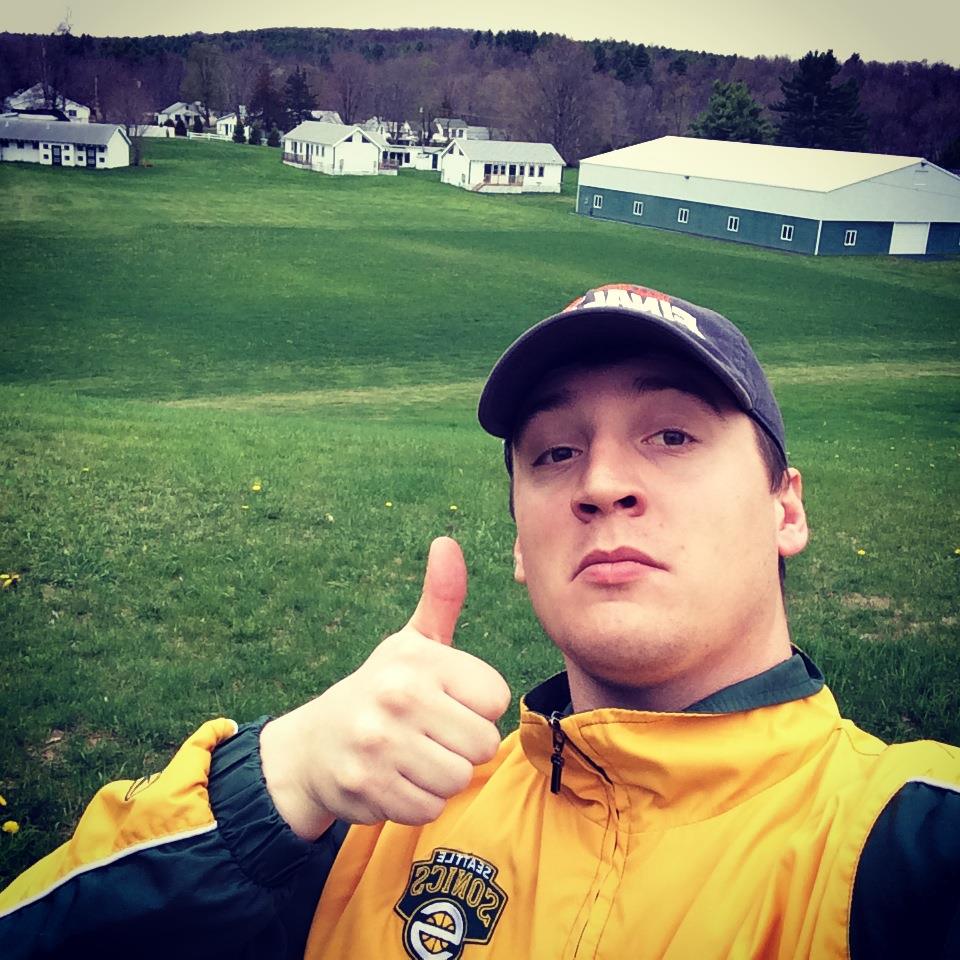 Growing up, I knew one weekend every summer I would be taking a trip up to camp with my parents (both Schodack alumni) and my sister, Brittney, for the annual alumni weekend. This was a trip that I always looked forward to.
This trip allowed me the opportunity to play any sport I wanted to and to be able to run around on what I thought was the biggest field of grass in the world (which I later learned was called Siberia).
Fast-forward to today, I am preparing for my 13th summer at camp after spending eight as a camper and four on staff. This summer, I will be one of the Leadership Trainee (LT) Coordinators and I could not be more excited.
I can't wait to work side-by-side with Owen, Nisha, our tremendous staff (AB, Michael, Schechter, Jamie, Maya, Sydney) and all of the awesome LTs we will have this summer. We have a lot of fun things planned for this summer that will make it one that will truly be unforgettable!
(Left; a very young Andrew visiting camp for the first time)
(Right; Andrew working on the moves that would later make him an Ultra Leagues Legend)
Not only will working with this year's LTs be awesome, but I also can't wait to be on staff with the LTs from 2013.  I had the honor of being their counselor in 2013 and we had an incredible summer, so I'm very much looking forward to seeing them on staff this summer.
Of course, spending another summer with my sister is an added perk of coming back to camp that I will always cherish. You my dawg, Brittney.
Camp is approaching rapidly, so I'm looking forward to continuing to prep for this summer, but deep down inside I'm still that kid who has the desire to play any sport I want and run around in Siberia!
Can't wait to see everyone in 105 days!