We are very excited to share news about a wonderful project Doug has been working on within his community. As most of you know, in addition to being at camp for 20 summers, Doug spends his "off-season" as a full-time teacher at Medway Middle School in Medway, MA. Two years ago, Doug made contact with the "Lost Boys of Sudan" whose story of survival was made famous through the 2006 documentary, "God Grew Tired of Us." Recognizing a rich learning opportunity for his students, Doug organized to have Machar Nai and Deng Jongkuch (two of the "Lost Boys") visit his school and share their inspirational life story with students.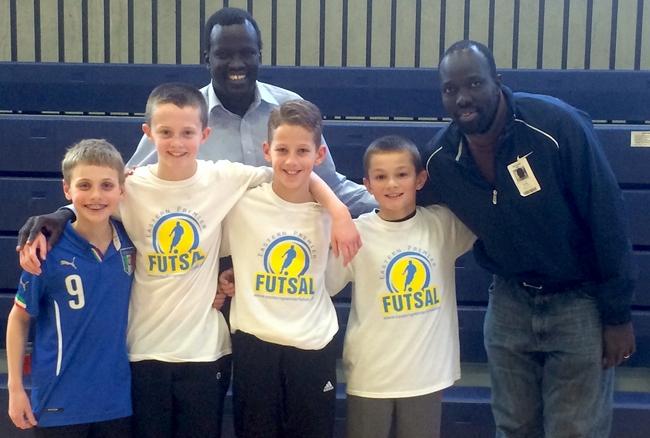 (Medway Sixth Graders with Machar Nai and Deng Jongkuch)
In addition to adding the "Lost Boys" story to Medway's World History curriculum, Doug and his students have raised and donated over $3,000 to ImpactAVillage, a charity organization founded by Deng Jongkuch that helps build primary schools in Malek, South Sudan.
Click HERE to see the full article Doug wrote about this experience for a local newspaper.
We are very proud of this wonderful project and want to send big congratulations to Doug and his students at Medway Middle School!