Summer 2021 is here and so are our Newsletters!
Whether you're a camper, counselor, or parent, we know you were eagerly counting down to the best day of the year…OPENING DAY OF CAMP!!! Two days ago the cars pulled in and a new summer began at 40 Krouner Rd. One of the most anticipated traditions at Schodack is greeting campers on the first day with huge cheers and Warmth, Tradition, and Spirit from all our staff. Here at the 12123, we could finally announce that SUMMER…2021…HAS…BEGUN!
We would like to start with an introduction! We are Halia Frishman and Natalie Silberman, Bunk Counselors this summer and both in our 9th years at Schodack! We will be here to update you on all the wonderful things happening at camp every week, with pictures and videos captured by our fantastic Communications Team, starring Ashlyne (Photo) and Yomi (Video).
We will send out email reminders each week on Friday with a link to our blog so you can get the latest updates on everything at Schodack.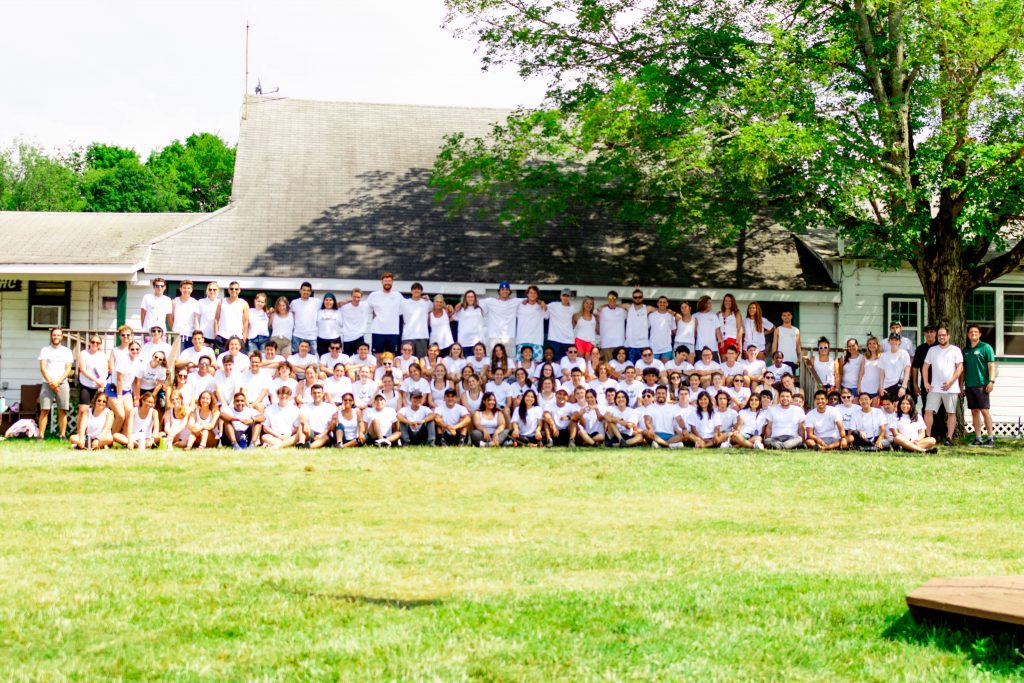 Here is what you should expect every week…
Overviews, recaps, and details about one-of-a-kind Schodack events, activities, tournaments, and more!
Excerpts from the Schodack Scoop, Camp's own daily newspaper written by the Communications Team. Our campers and staff love beginning their day with the only breakfast-table newspaper in Nassau, New York!
Mini-blog posts from each Division Head, featuring a glimpse of what their division did that week!
We will also have a Division Spotlight focusing on one Division with something awesome they did each week.
Each of our weekly newsletters will also feature a video round-up of all the fun here at camp.
Video Of The First 24 Hours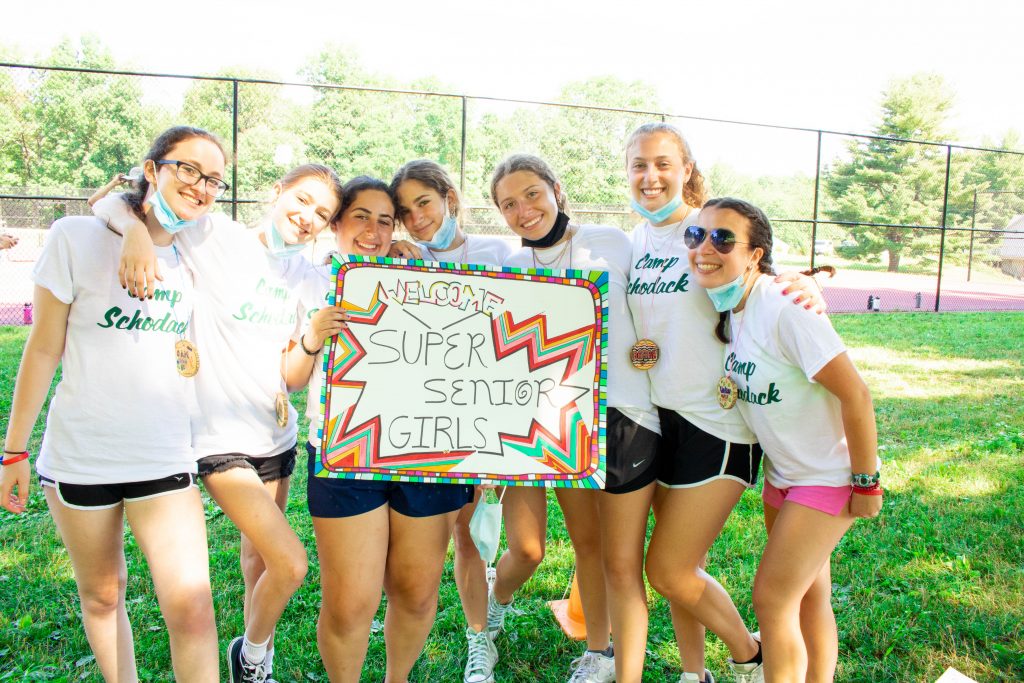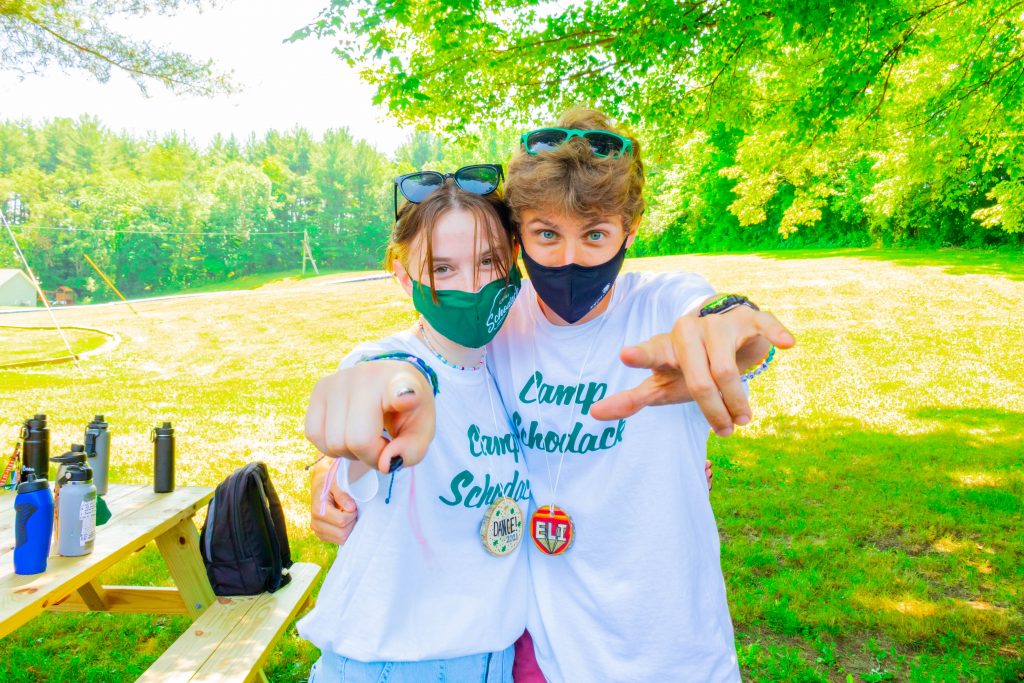 Special Events
Following our Opening Night tradition, we gathered our campers together to watch the Counselor Show! Each division came together to watch lots of individual and group performances from our counselors, who all showcased their various talents.
The Activity Staff introduced themselves with stadium-sized announcements, the LT Staff put together an amazing video, Matt and Paul sang "You've Got a Friend in Me" and lots of counselors sang songs, performed dances, and put on silly skits. The night was a huge success and credit needs to be given to Program Coordinator Doug Herbst for putting it all together!
Division Write-Ups
Juniors
Junior camp has had an AMAZING first 48 hours! Here are some highlights:
The counselor show on our first night was awesome! "We loved getting to see all our counselors perform!"
We had an awesome time swimming at the pool! The different colored noodles were so fun to play with.
The Chestnut girls in G8 had a dance party on the gaga court with LOTS of good music playing!
The Cedar girls in G4B are hosting a stuffed animal wedding during rest hour this week!
The Aspen girls in G4 have loved playing hide and seek around the bunk! Everyone has such good hiding spots.
The Cedar boys in B3a had a great time at the minute to win it night activity last night. The challenges were so much fun!
The Aspen boys in B3 have been playing lots of basketball, baseball, and Gaga! We love spending time with each other and getting to play together.
Junior camp is off to an amazing start this summer and we are so excited to see what the rest of summer 2021 has in store 💚💚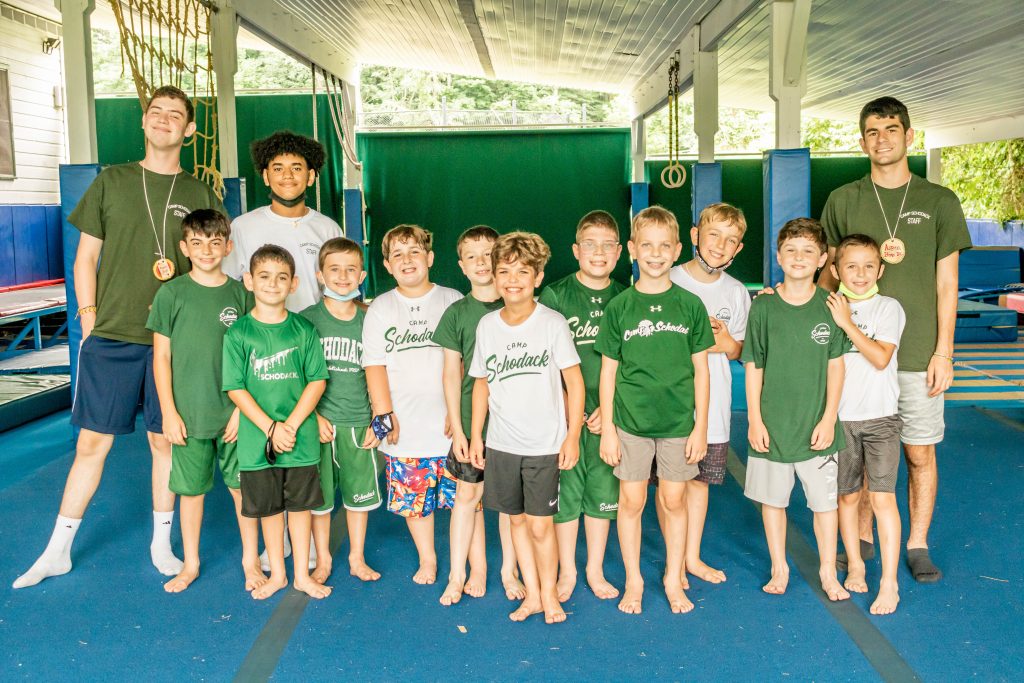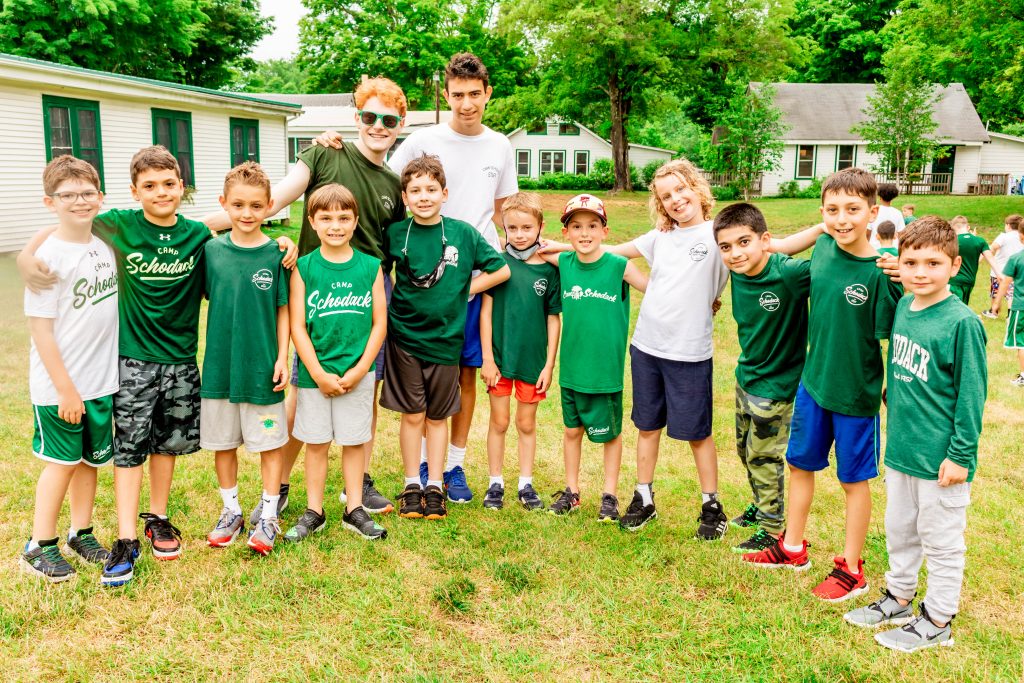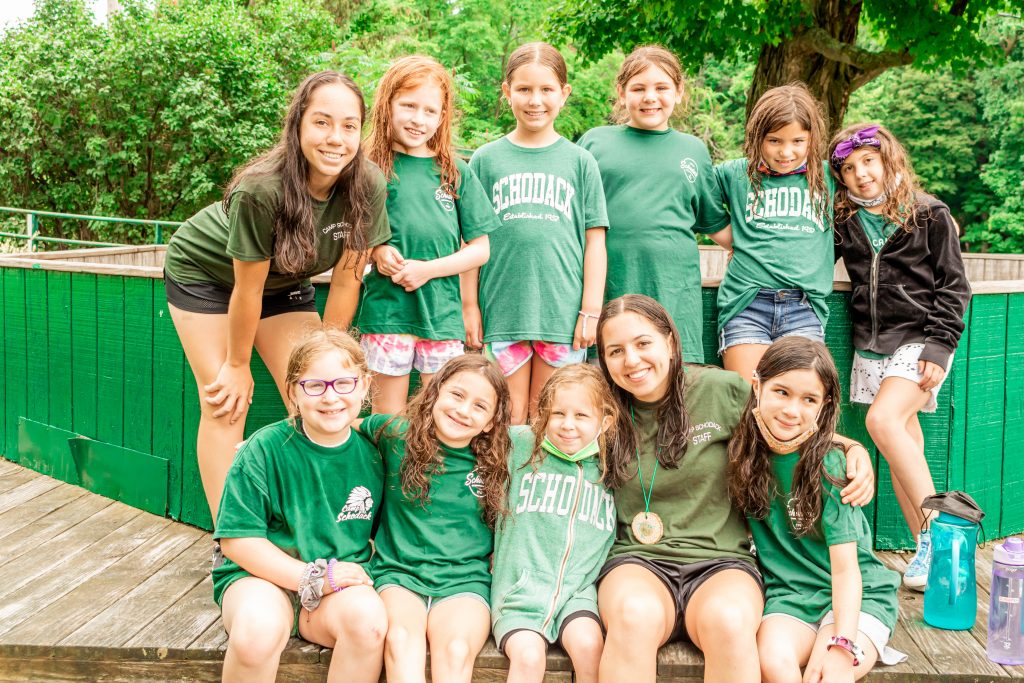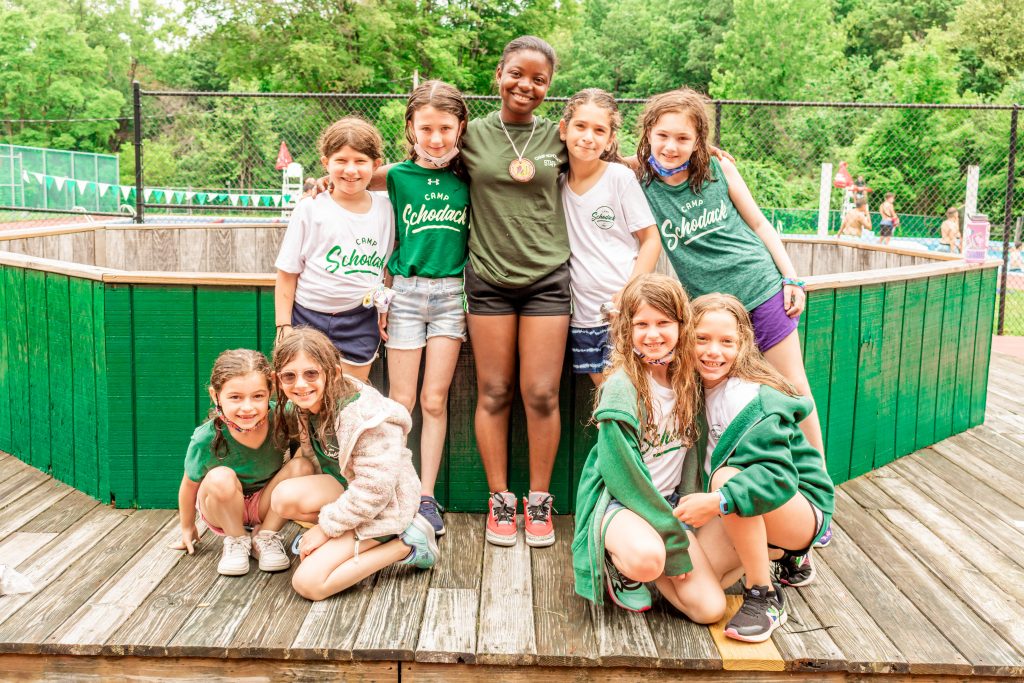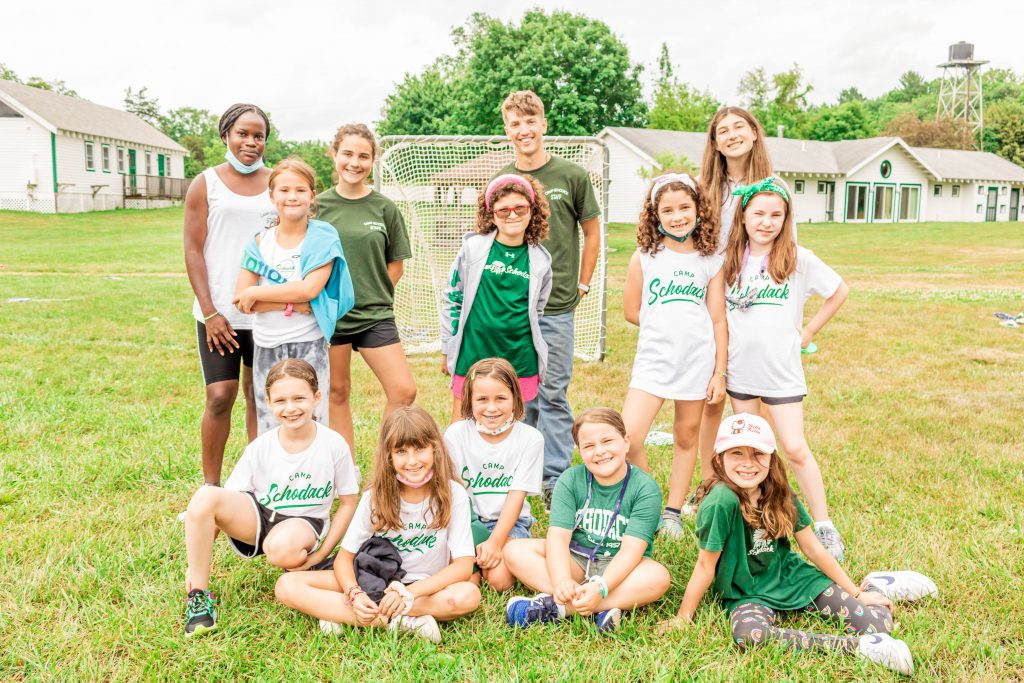 Super Junior Girls
After waiting two years to be back in the 12123 the first day of camp exceeded all possible expectations. Watching the Super Junior Girls start their time at camp has been such an incredible sight.
– All four of the bunks (Elm, Oak, Maple and Hawthorn Girls) got to go to the lake and kneeboard, wakeboard and waterski along with swimming and kayaking!
– The Elm Girls learned how to dribble with Jake Basketball and got to play games like knockout during their activity period.
– The Hawthorn Girls learned their 'vibe check' cheer taught by their counselors and were shouting it throughout the dining hall during dinner.
– The Oak Girls had free swim at the end of their activity period and were splashing around while playing 'keep it up' with a beach ball.
– The Maple Girls learned their bunk cheer and then sang it more than 5 times to the LT's that were helping out with their night activity!
– During night activity on the second night of camp the Super Junior Girls did an assortment of fun events which included lots of cheering (loudly) each other on to do their best, lots of giggles and lots of smiles.
Overall, we have had such an amazing first couple of days of camp. We are ready to have the best summer and continue to make more memories each day! – Morgan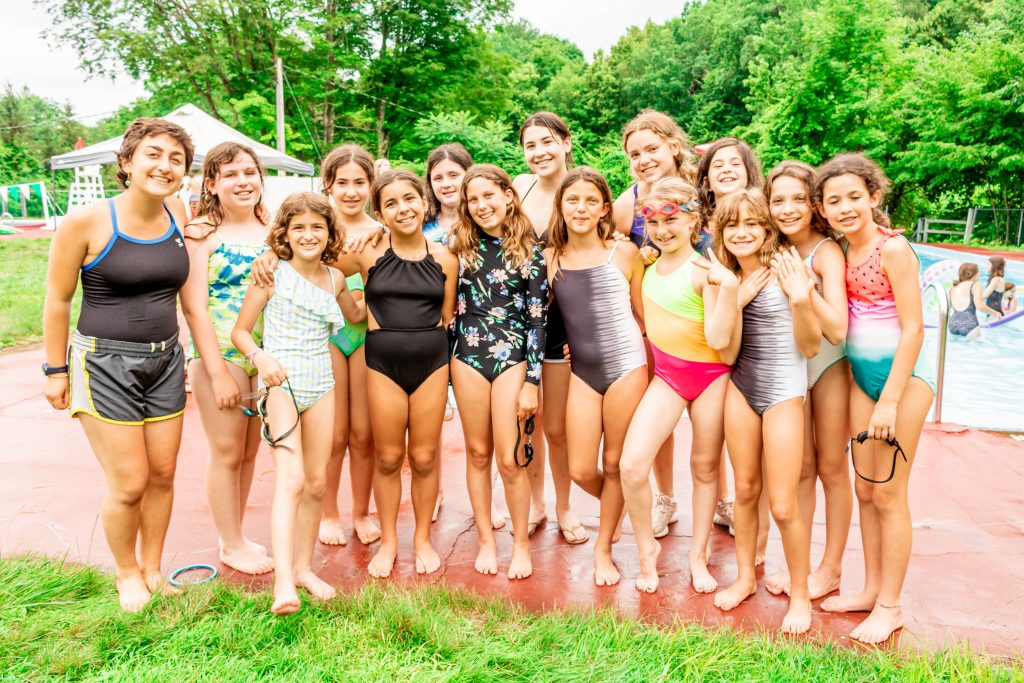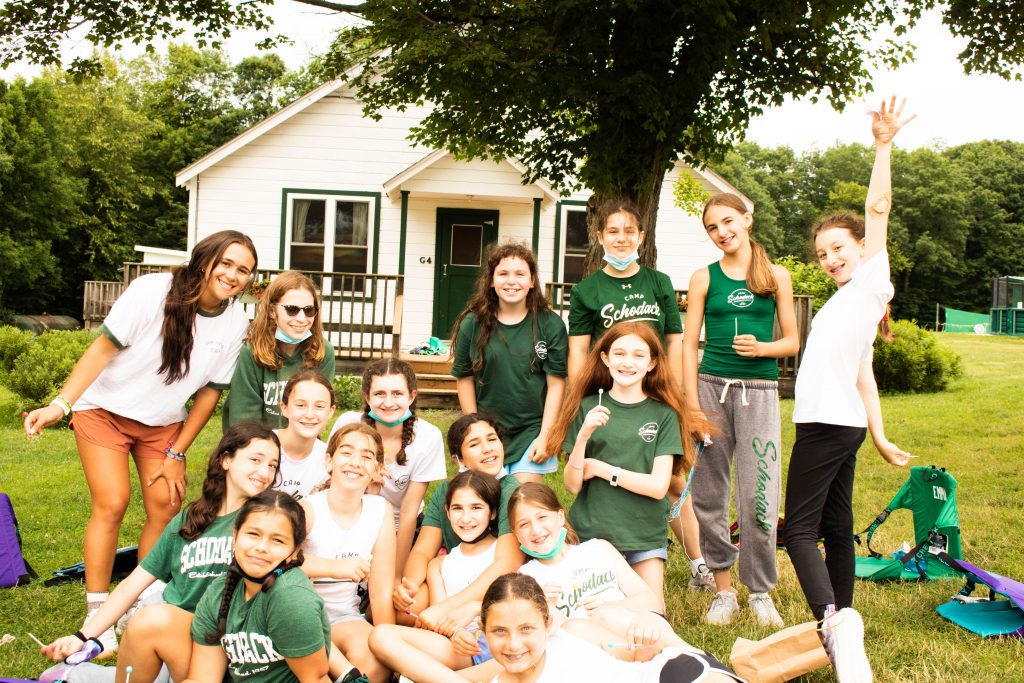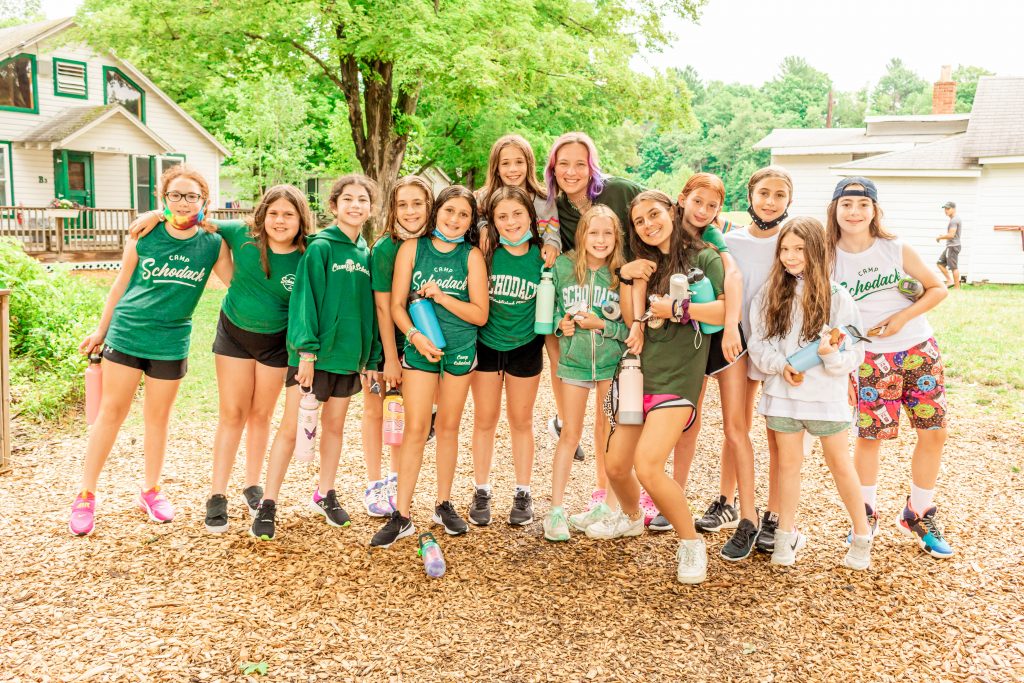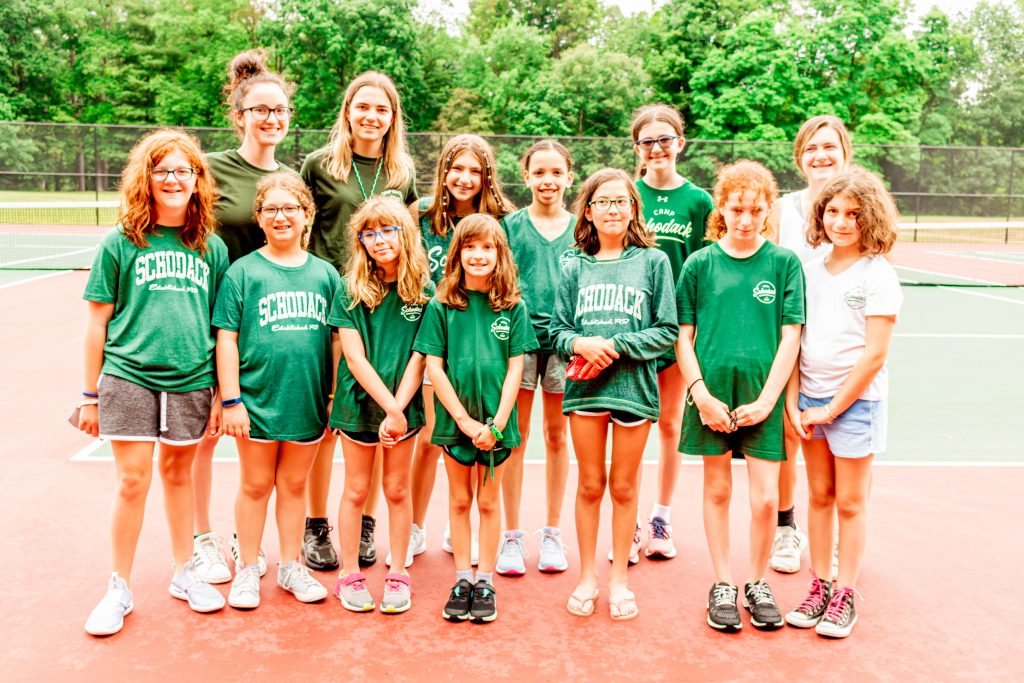 Super Junior Boys
The Super Junior Boys are SO stoked to finally be at their second home here at Schodack! Here are some of the fun things the Super Junior boys have done in the first 48 hours!
-All Super Junior Boys enjoyed the counselor show – a Maple Boys counselor even performed a solo song and that was so FUN!
-We have loved the night snack of JUMBO cookies while the boys got to share their "highs" of the day.
-All Super Junior boys have enjoyed playing with their bunks in The Quad – a big favorite is baseball across all the bunks.
-The Elm Boys really enjoyed the first days of activities and all got to try out the climbing tower! A lot of them even made it to the top!
-The Hawthorn Boys got to enjoy cooking for the first time ever! They made homemade banana ice-cream and picked some of their favorite toppings…yummmmm!!
-The Maple Boys have had such a fun time doing activities. A favorite of theirs has been low ropes – they had a great time going on the balance beam log and the nitro swing!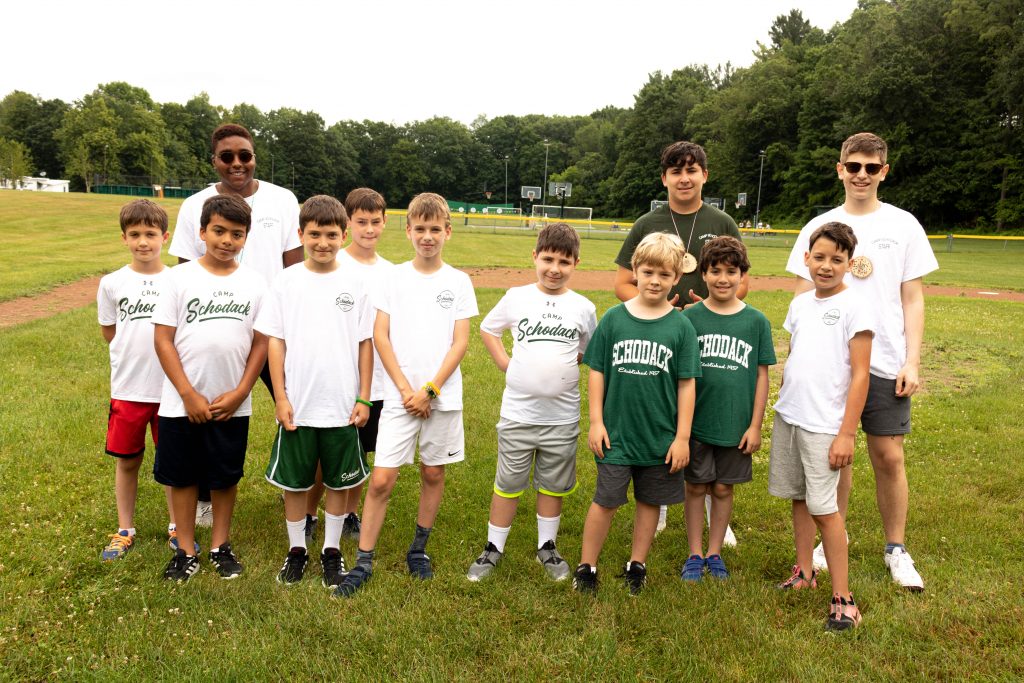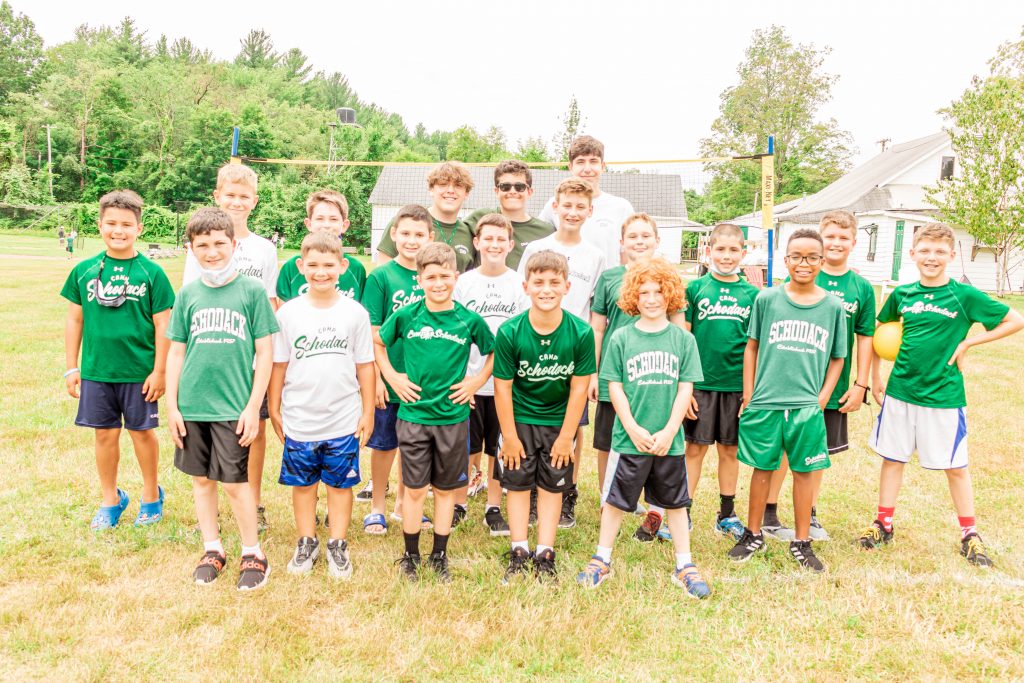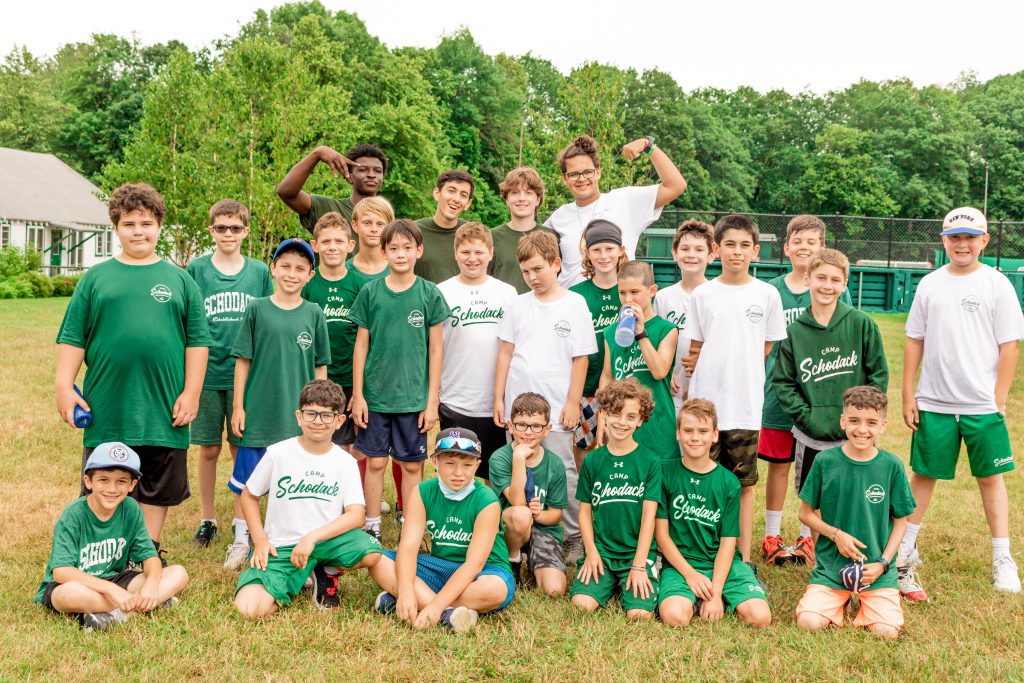 Middle Girls
After waiting so long to be back at camp, the Middle Girls had the best time catching up with friends and making new ones. All three bunks have settled into camp beautifully!
All three Middle Girls bunks; Pine, Spruce and Sycamore took part in ice breakers to get to know each other that much better.
We had our first letter writing day of the summer…so look forward to getting those letters through the post soon!
All three bunks had a day full of activities, armed with our water bottles and sunscreen.
The Pine Girls took part in a really fun soccer period coached by Owen and a few LTs, followed by an intense game of 9 square.
The Sycamore Girls showed off some of their best and creative artwork in the art shack with their Schodack birthday cards.
The Spruce Girls played freeze dance, followed by a really fun new dance routine!
All the girls had their swim tests and enjoyed some free swim after, splashing around with pool noodles and playing 'keep it up'
To end their first full day at camp, the Middle Girls had an awesome night activity called Movie Shorts. Each bunk planned and re-enacted part of a movie. All ran by the LTs, the girls had such a fun time all hanging out together.
We've had such a great opening and first day of camp, and I can't wait to see what the rest of the summer has in store for the Middle Girls – Jess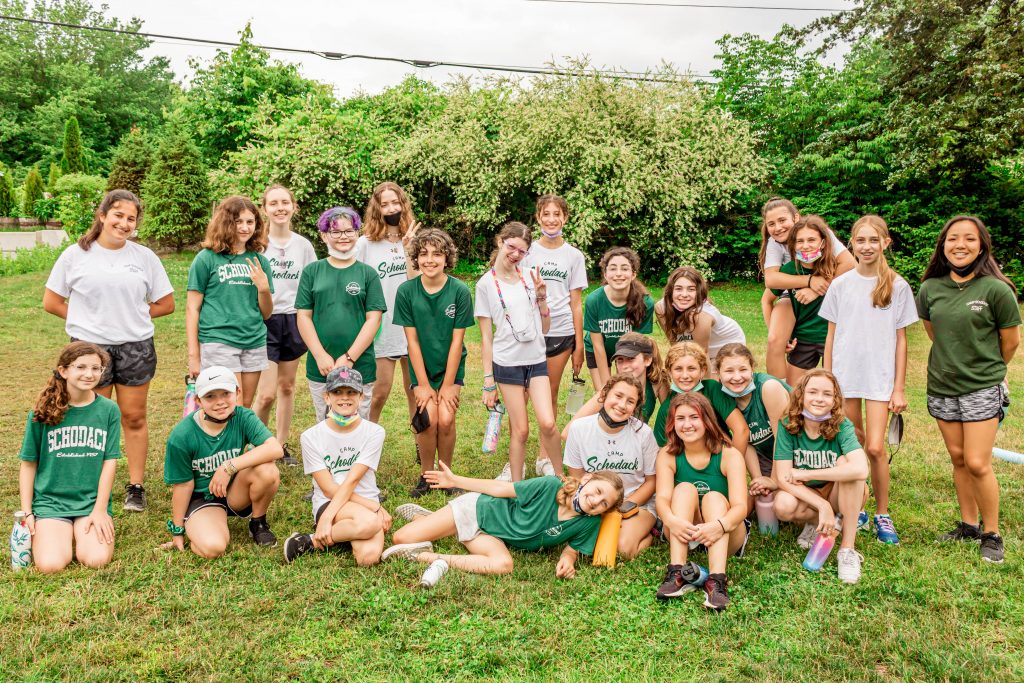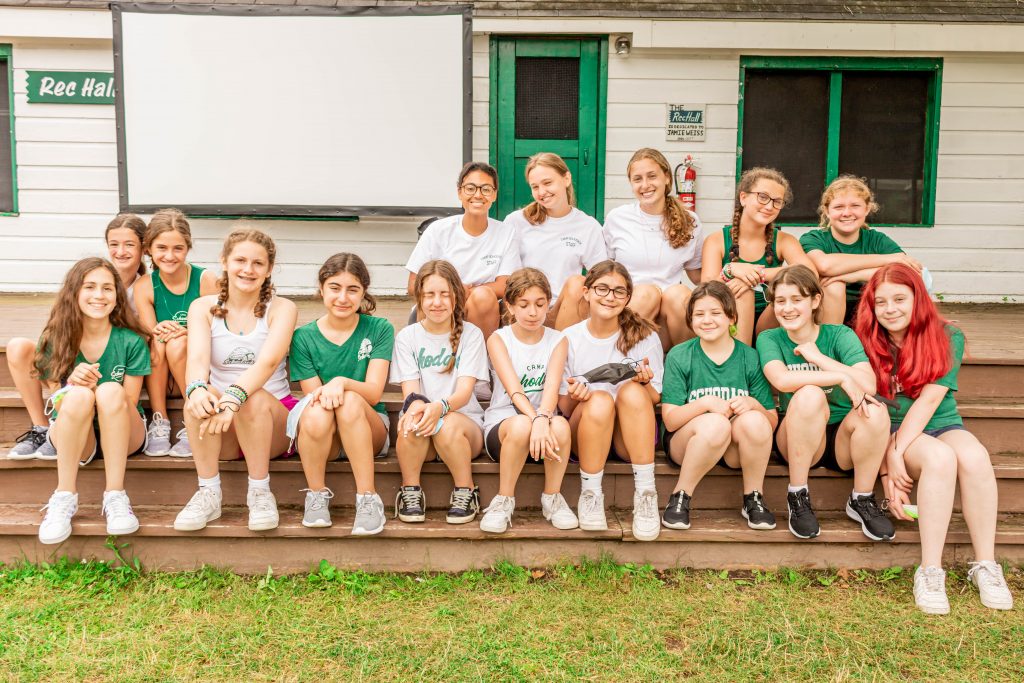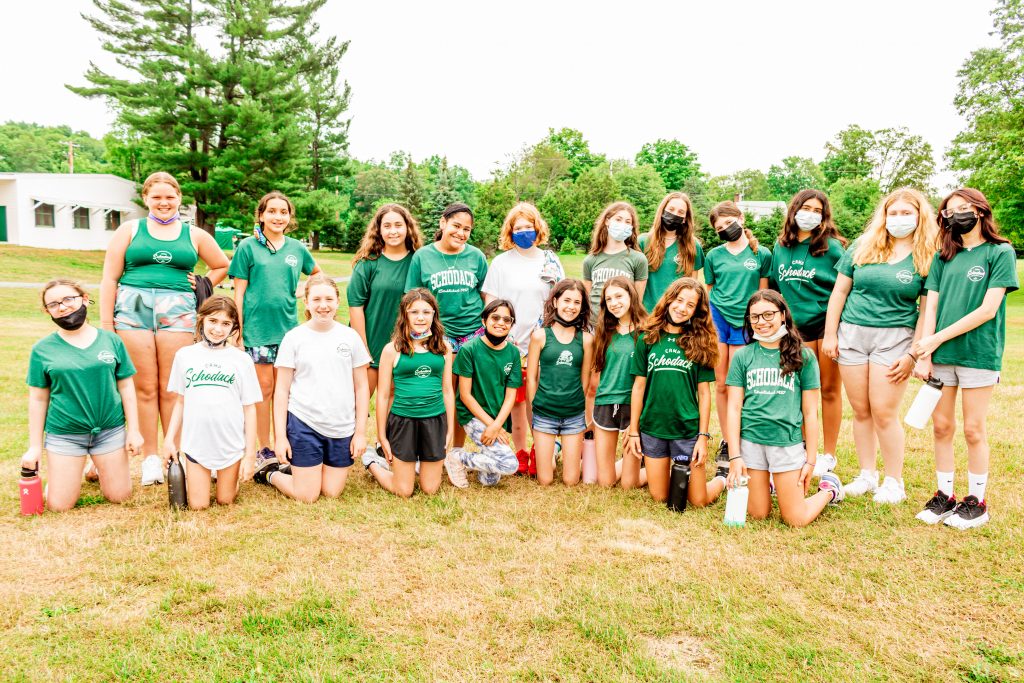 Middle Boys
What a first couple of days it has been for the Middle Boys! All bunks have hit the ground running at their activities, eating plenty in the dining hall (growing boys need their jumbo cookies!) and having loads of fun in the bunks.
The Sycamore Boys, led by Max GL, have been shooting hoops on the old basketball court non-stop, and have even made use of a nifty mini-basketball set inside the bunk!
The Walnut Boys, led by Agustin GL, excelled at volleyball and have had a lot of laughs already – they are working hard on their impressions of their English Division Head!
The Spruce Boys have proven themselves Michelin chefs in the kitchen, whipping up some banana and chocolate ice-cream, and already have tons of inside-jokes, helped by some foam burritos!
The Pine Boys have shown off their prowess on the baseball field – some outrageous plays, big hitting and some spectacular catches in the outfield. They have also brought the game nearer the bunk with loads of wiffleball during downtime!
All the Middle Boys excelled at their first night activity, a Movie Spots night. Each bunk reenacted famous movies for the other bunks to guess. The Lion King (Walnut Boys), The Lorax (Pine Boys), Titanic (Spruce Boys) and Space Jam (Sycamore Boys), were put together with impressive speed and showcasing fantastic acting talent! Go Middle Boys!!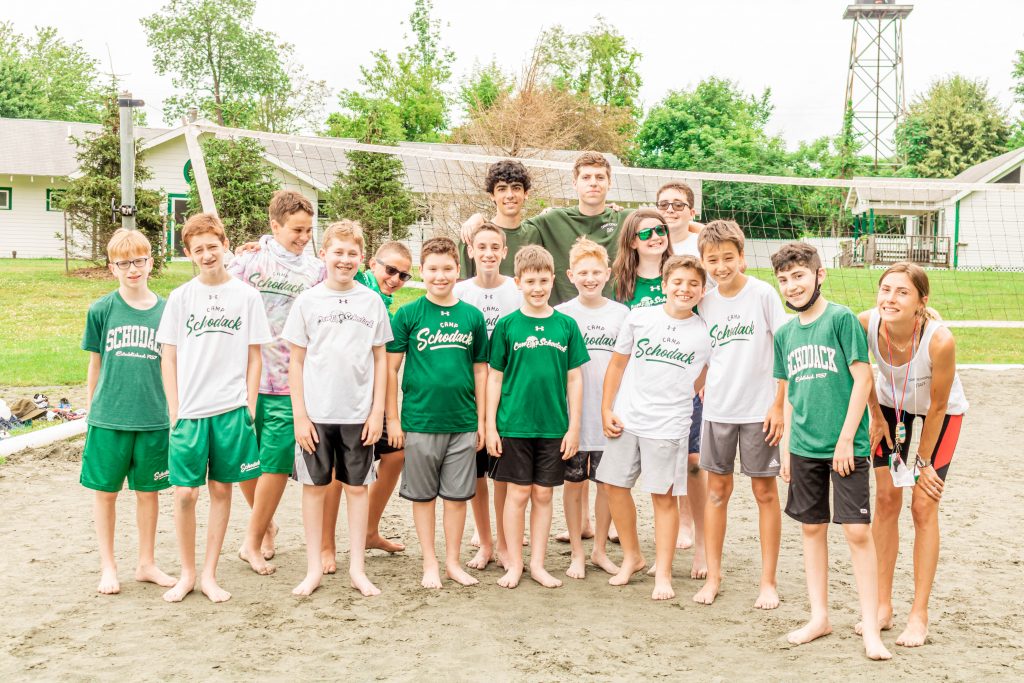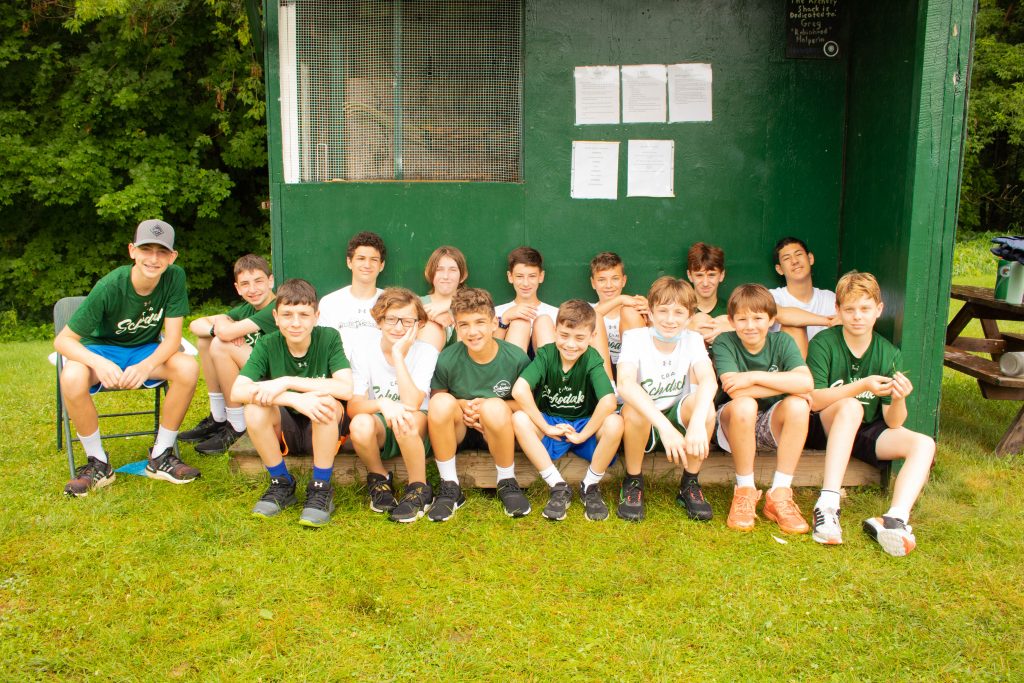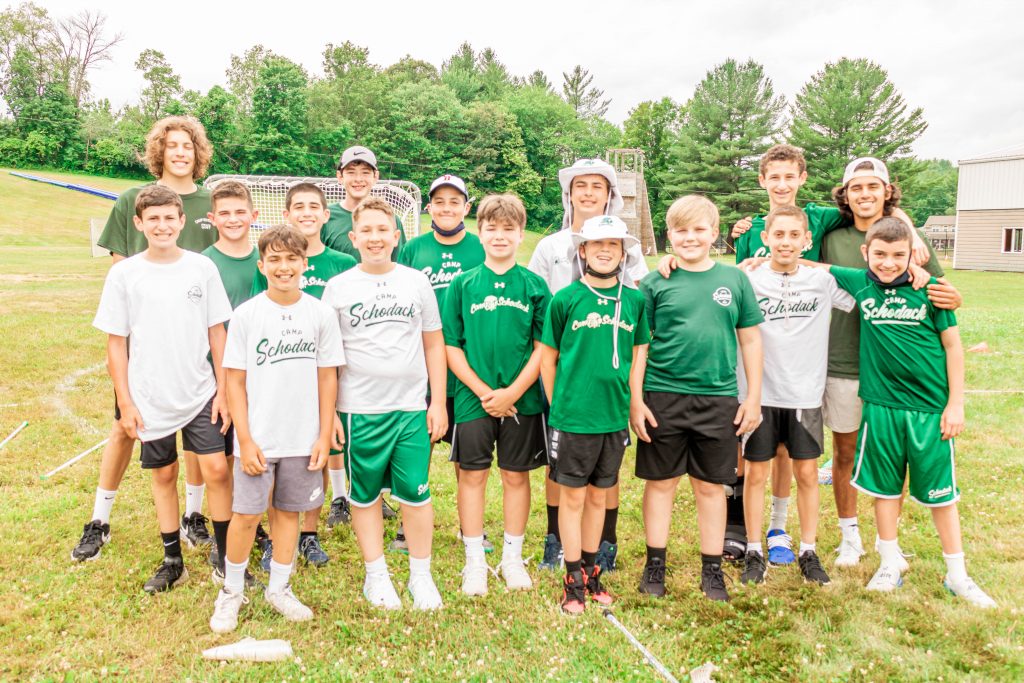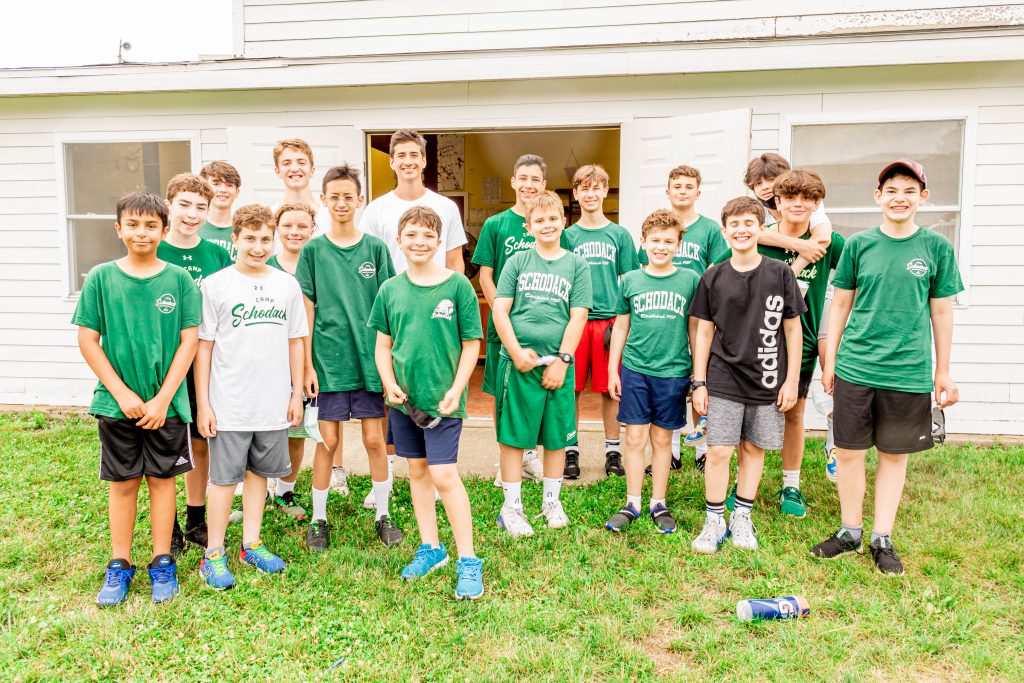 Super Seniors
Super Senior Summer has begun! Plans for exclusive events and special experiences are already in motion as the 49 Super Seniors enjoy Schodack for the first time in two years.
– The Super Senior Division took part in icebreakers and name games as six separate bunks from 2019 have funneled into two large groups for the 2021 summer.
– Super Senior Boys are already working on a hilarious Talent Show skit which is sure to blow the judges away during the Upper Camp portion of Triple Crown…the Waiters and CITs have to watch out!
– Super Senior Girls have decked out their HUGE bunk with string lights, photos, and nature-themed decorations turning G1 into the official camp art museum.
– Super Senior Boys have started a Spike Ball tournament that is worthy of an ESPN broadcast. Teams and brackets are already being set up for the whole summer…look out for the upcoming draft!
– Super Senior Division Staff performed the finale act of the annual counselor show where they taught the camp how to say "hello" to their friends on camp in a covid-safe and distanced manner. It is rumored that the laughter from The Garden could be heard in Vermont!
Looking forward to an incredible summer like no other! Stay tuned for the next big event of the Super Senior Program! – Eli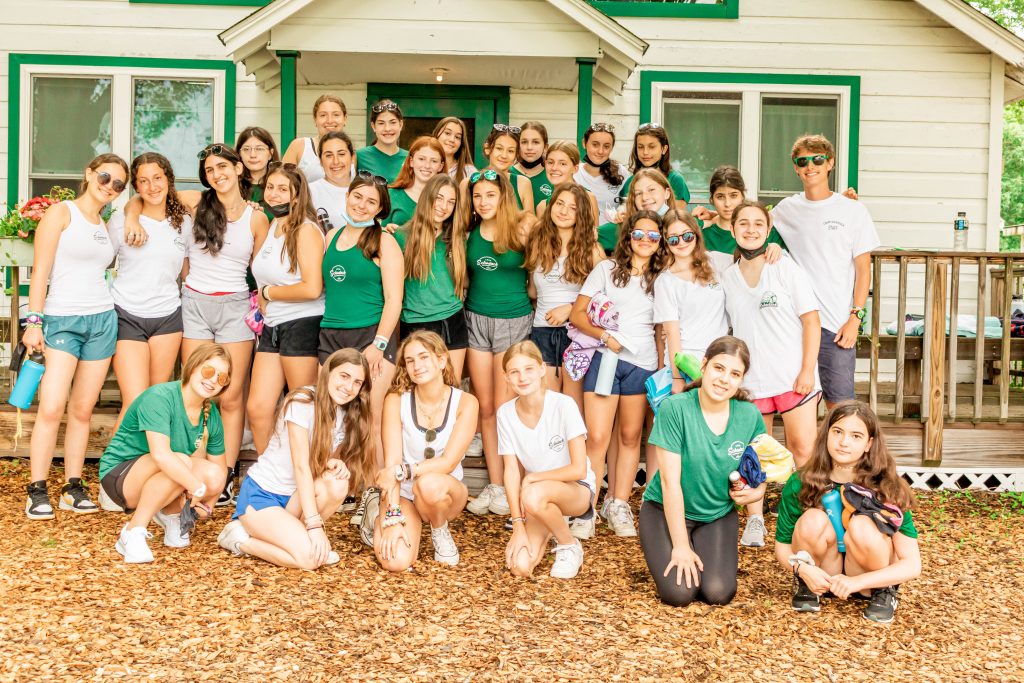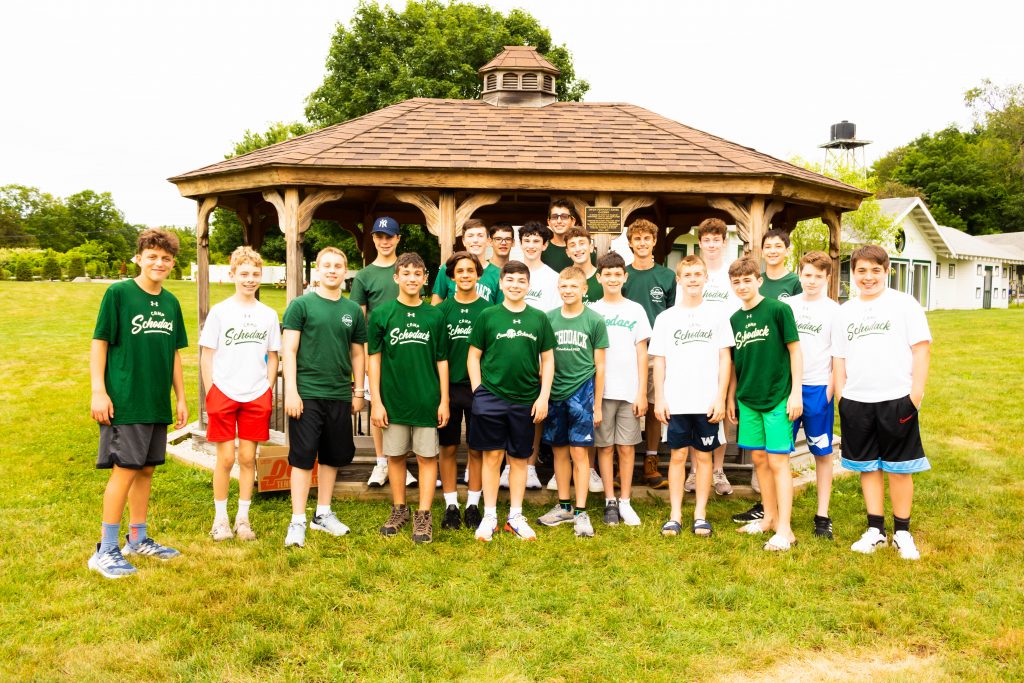 LTs
The LTs have hit the ground running during an eventful start to the summer.
The serving of the meals during an incredible downpour highlighted the skill and resilience of the LTs; smiles on their faces as food was delivered hot and on time!
LTs were also seen to outstanding effect at last night's evening program – teams of two and three getting round to all of the Junior, Super Junior and Middle camp groups and running amazing 'Minute to Win It' games.
Soon after, jaws dropped as the LTs entered their brand new lounge – girls first and then the boys. This is a massive upgrade for the Program and there was universal agreement that they will all really enjoy this new facility in the basement of the Welcome Center.
Although socially distanced from their camp little brothers and sisters for the next few days, the LTs (along with the Super Seniors) have written welcoming letters which re being delivered to their littles' bunks in the meantime.
The LTs are looking forward to running the iconic 'All For One' Special Event this weekend – the annual participation challenge between all of the rest of the bunks on camp.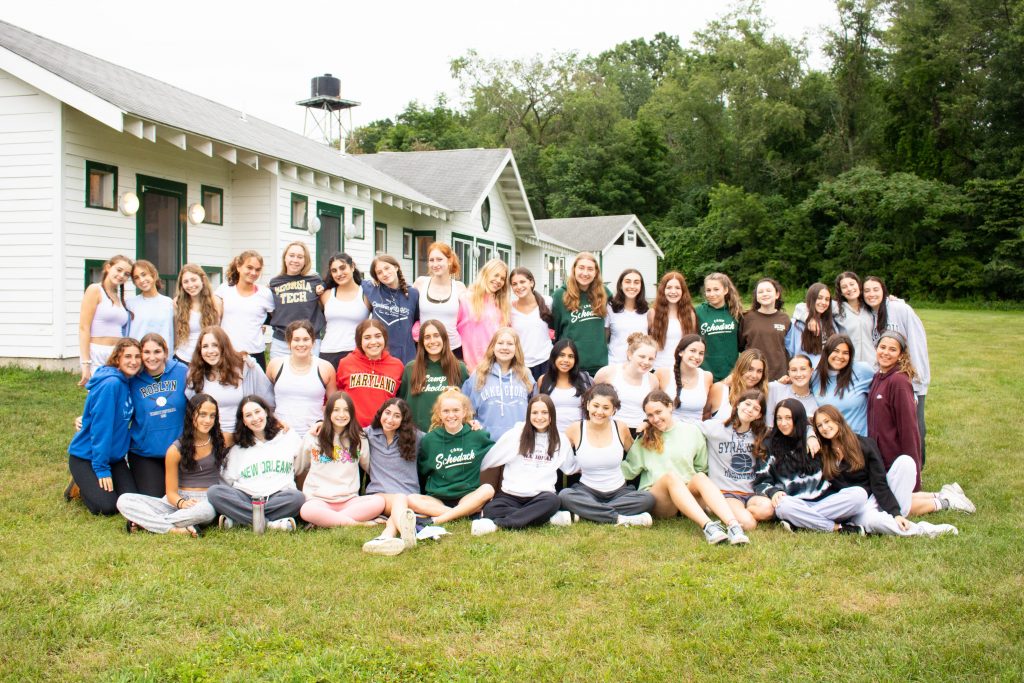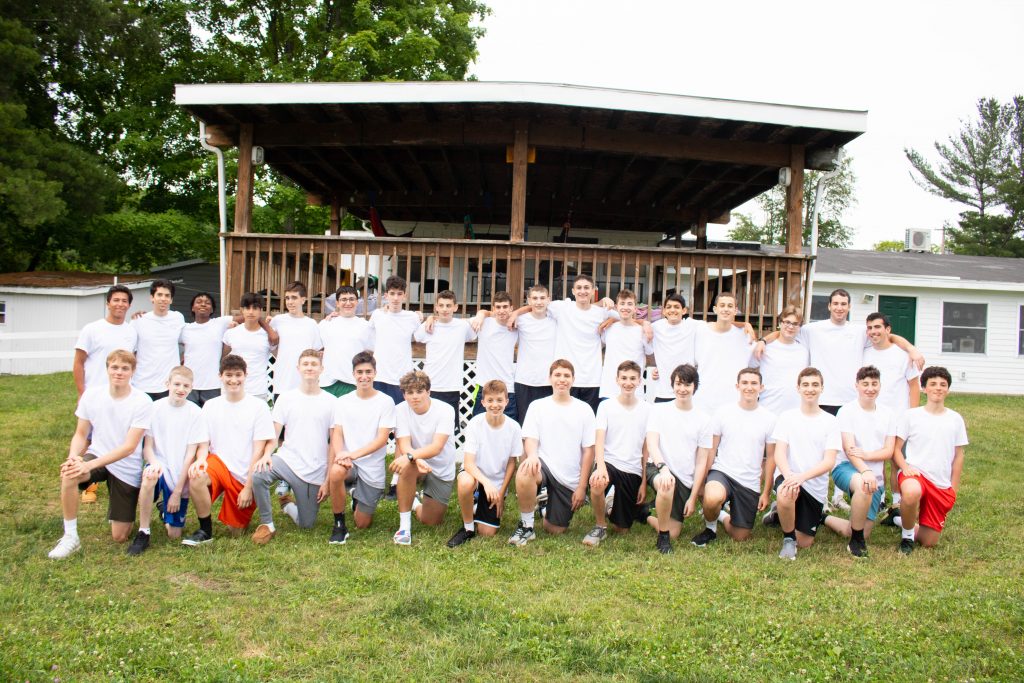 __________
That's all for now, folks! Everything that has happened here in the first couple of days including some great pictures and video from Ashylne Photo and Yomi Video. Keep your eyes peeled next Friday as our 2nd Summer Newsletter is sent out, sharing all of the great things that are happening here at the 12123!