It's the Final Week!!
And just like that, the summer has seemingly flown by and we find ourselves with just a few days left together as one big Schodack family…But worry not, for there is no time to be sad! As this newsletter goes out we have just finished day 3 of Tribals which has so far consisted of the Hatchet Hunt, 1 day of Carter's Challenge, a Bucket Brigade, Sing rehearsals, lots of games and activities and so much more! And all of that is just the Tribals fun!
Before Spiderman (The SPEC Eli Wasserman) broke Tribals on Tuesday evening, the whole camp was treated to an extra special LT Show put on by our Leadership Trainees, that featured piano solos, songs, dances, and comedy skits to name just a few. It really was a very special night.
We have also held the annual Marathon races this past week that sees campers race a course at camp with the hopes of placing 1st and being immortalized in the 'Book of Records'.
With just a few days to go, there is so much still to come, including…the second day of Carter's Challenge, Sing, The Relay (perhaps the greatest race on earth!), Ultra Leagues Playoffs, as well as Celebration, our final Banquet, our last Fire Circle of the summer and finally Burning of the Year, which is one of the most special nights of camp.
We hope you are excited to welcome your campers home in just 5 days so they can tell you all about their amazing summer!
Bunk Plaque Night
One of the last big events that takes place at camp, Bunk Plaque Night (or BPN)  sees every camper take to the stage with their bunk mates to sing a song all about their summer. It is a truly heart-warming night and this year was no exception.
25 bunks joined together one at a time to share their memories with the whole camp and reveal their plaque for the year, featuring their bunk name and every camper in their bunk for the summer. Those plaques then go up in their new home in the Playhouse to forever be part of camp history.
Below are pictures of each bunk just before they went on stage.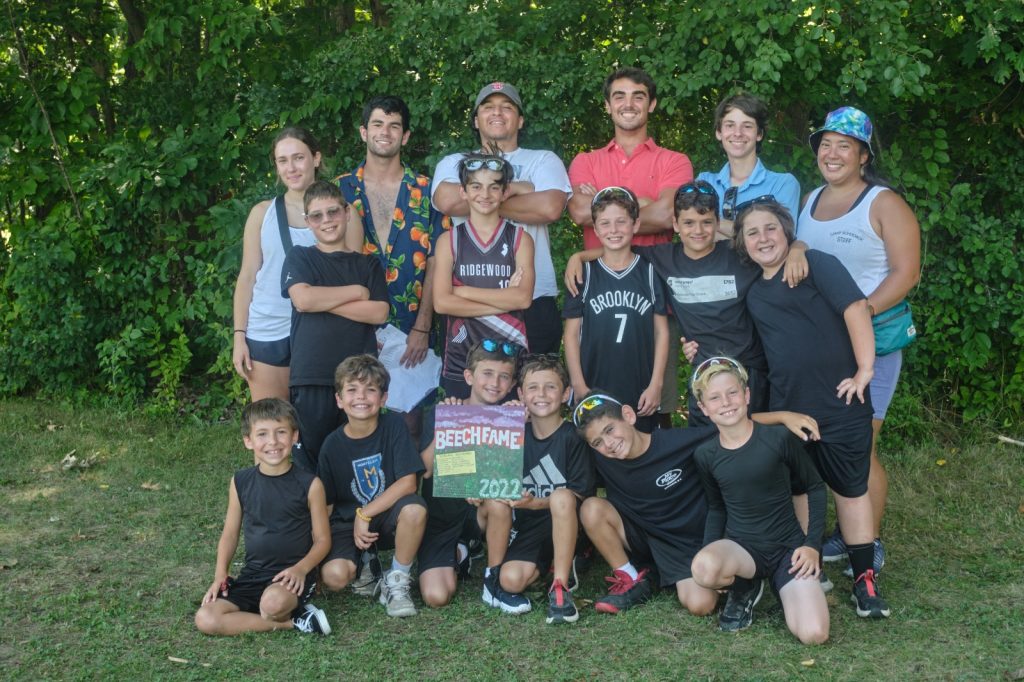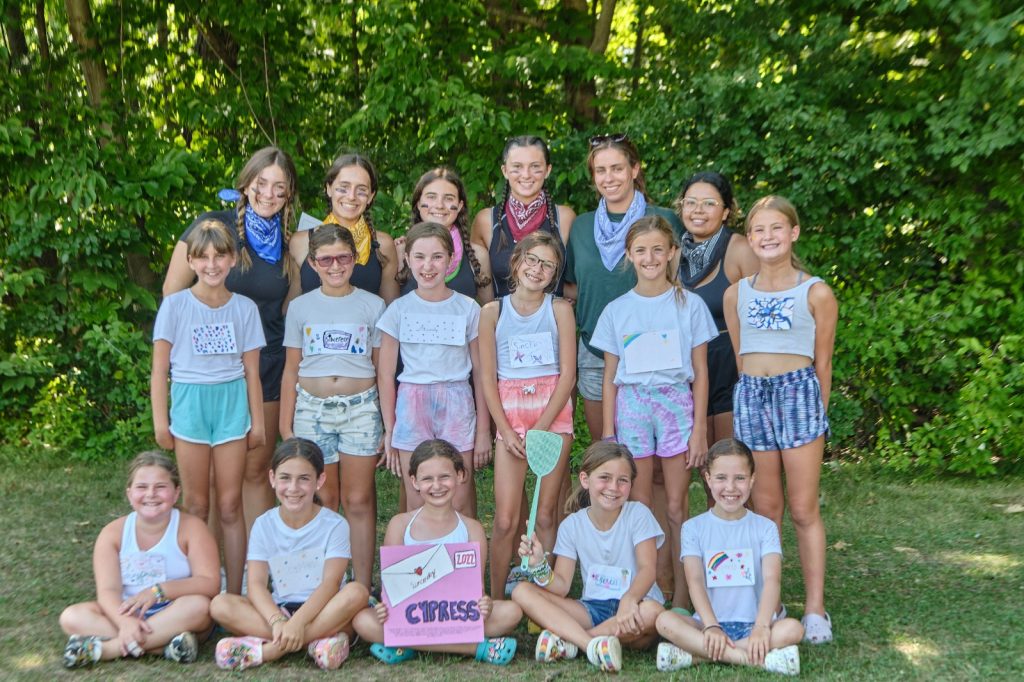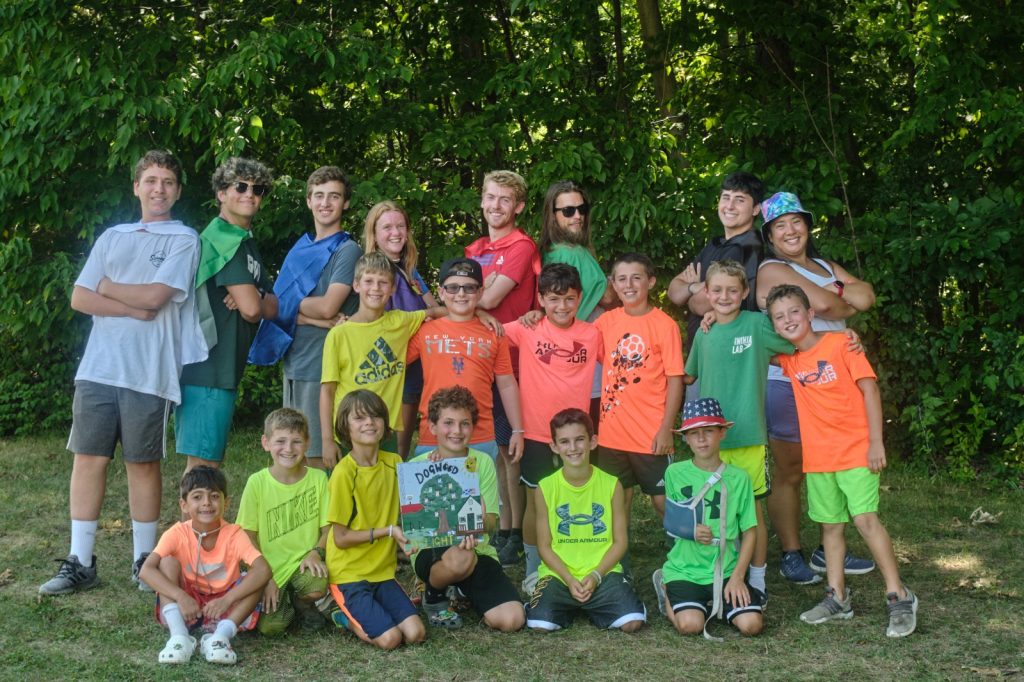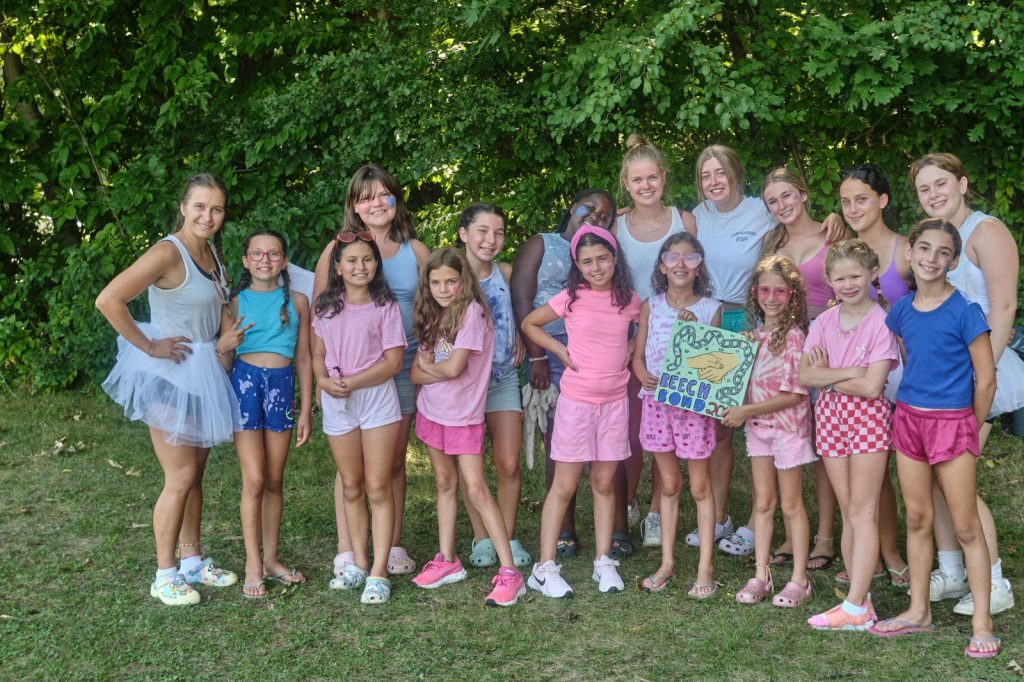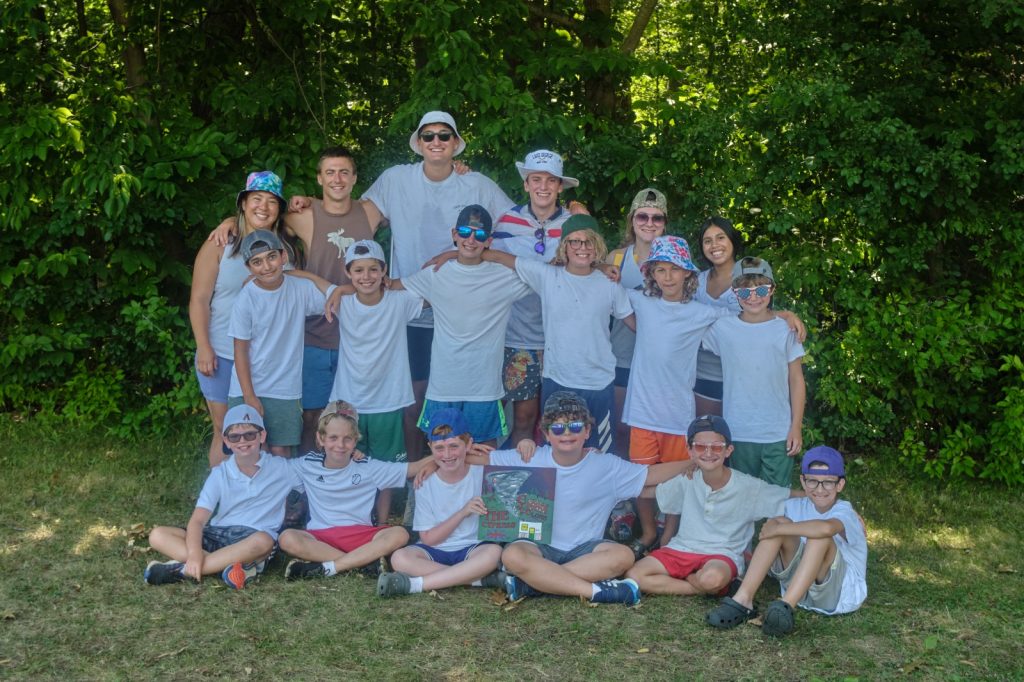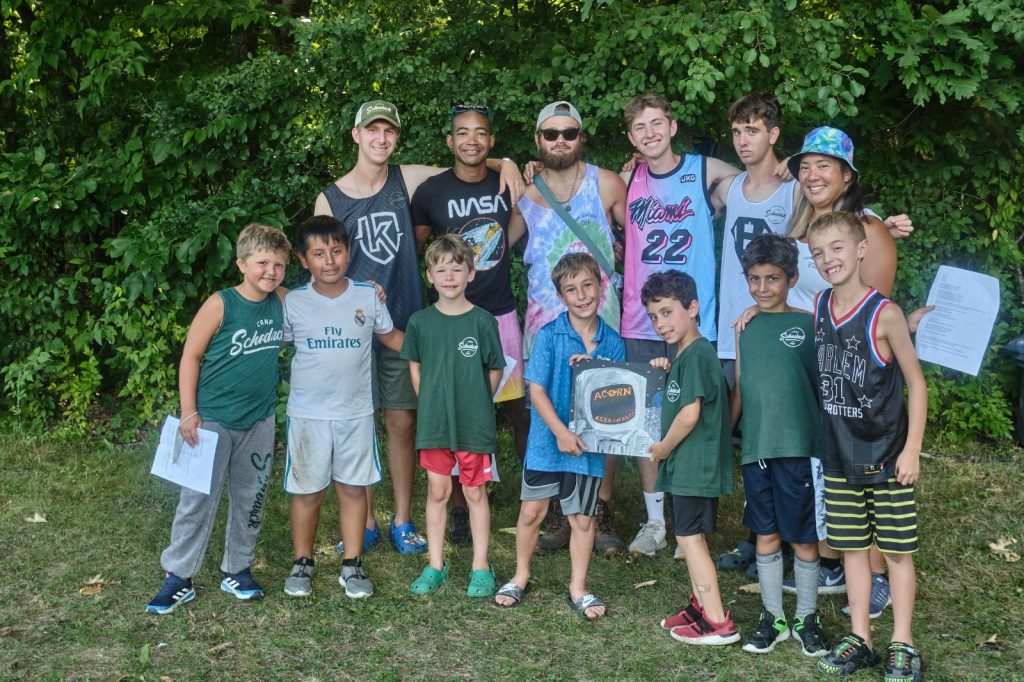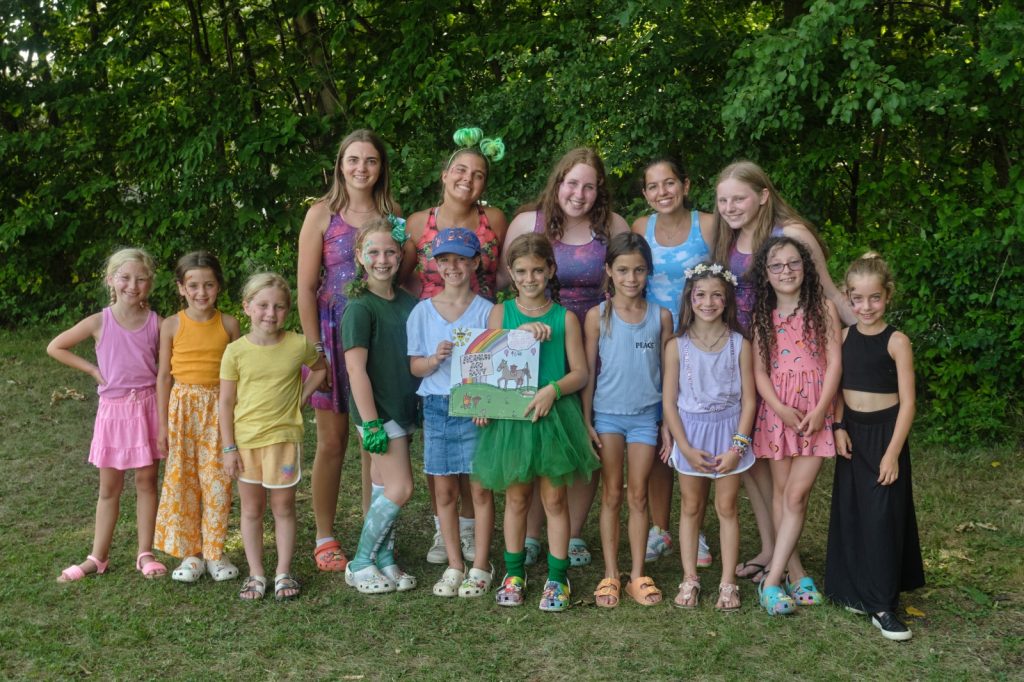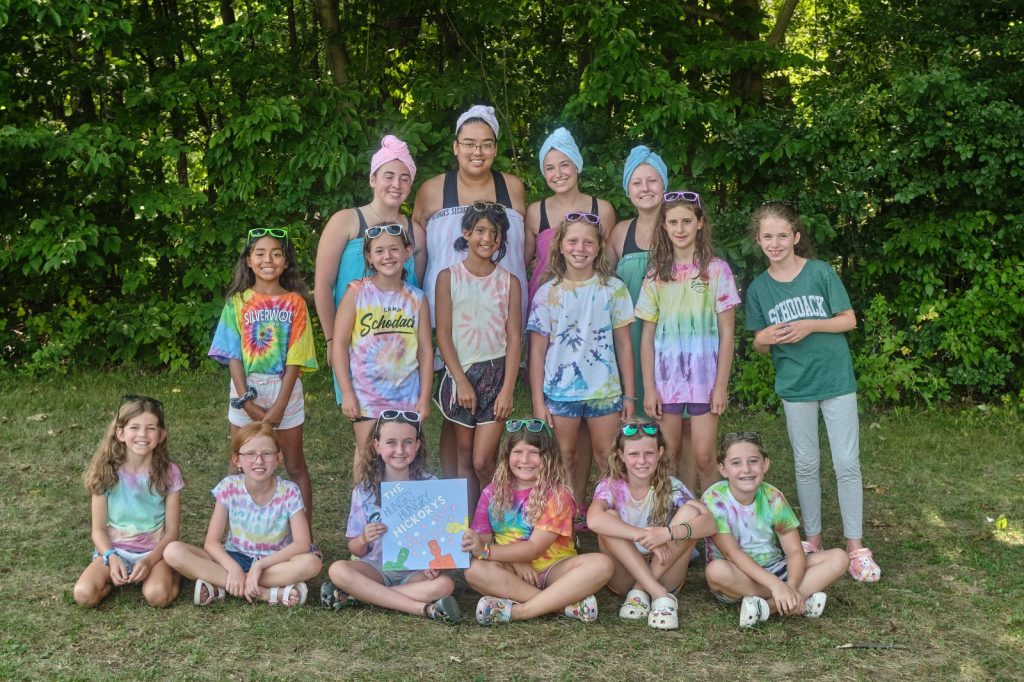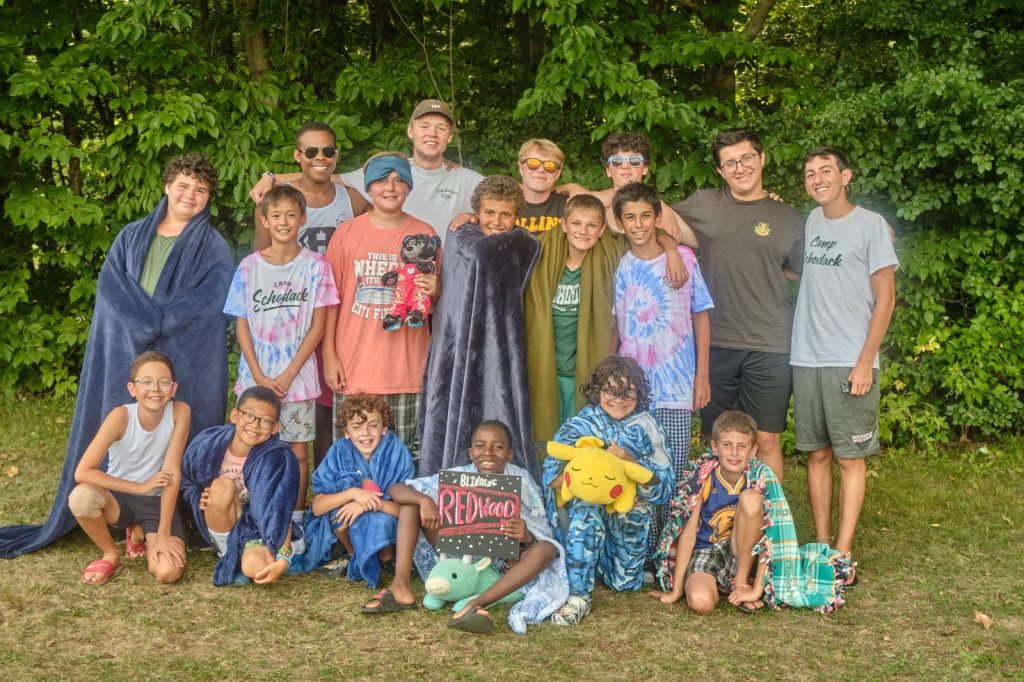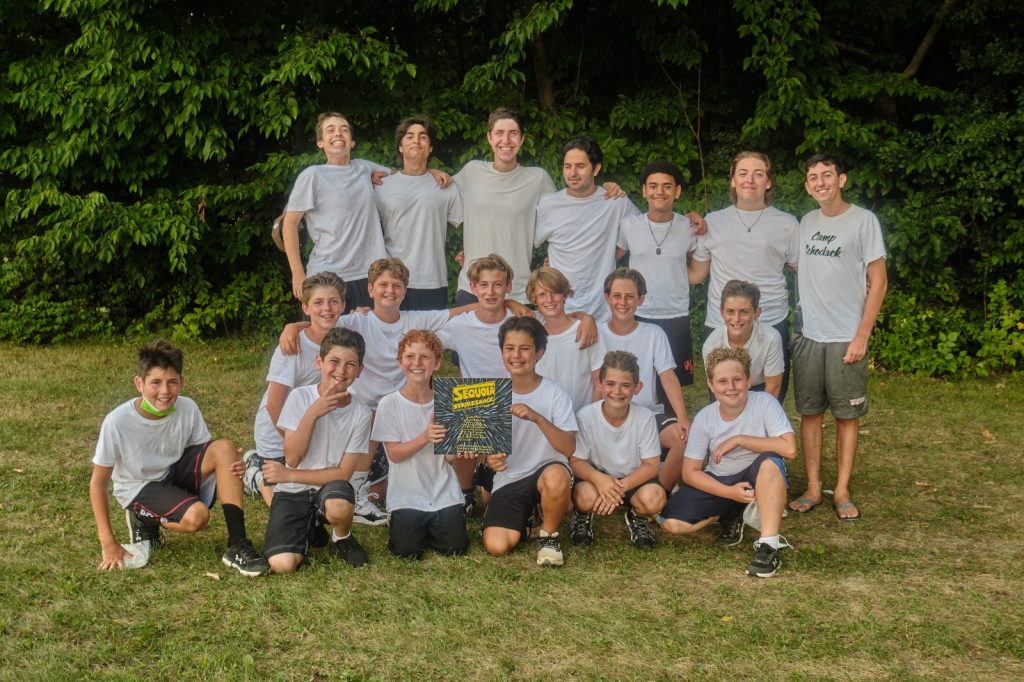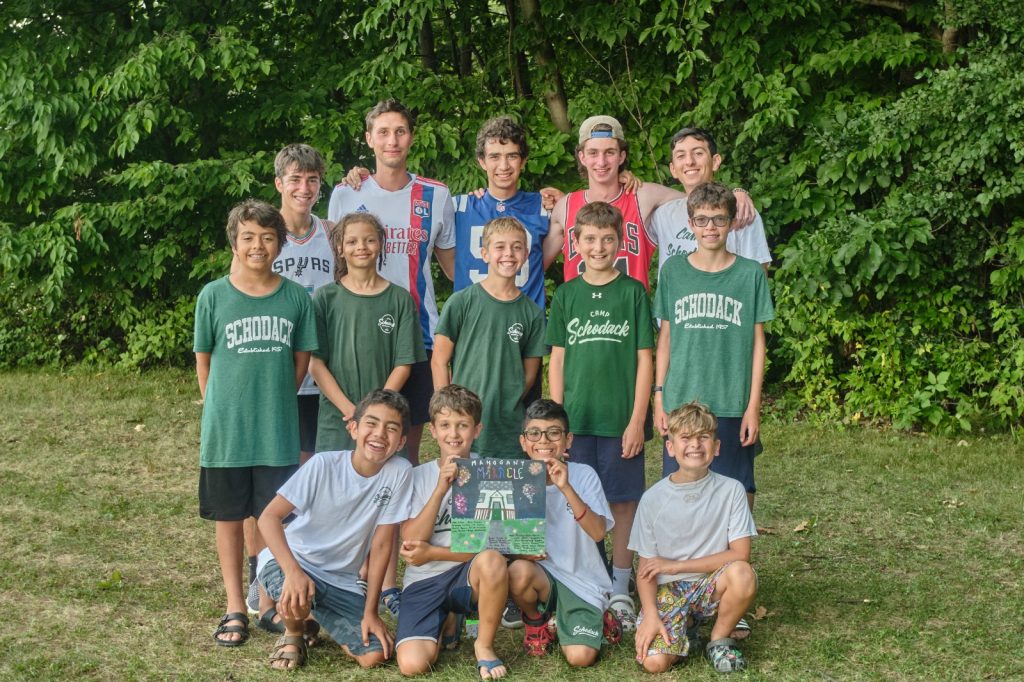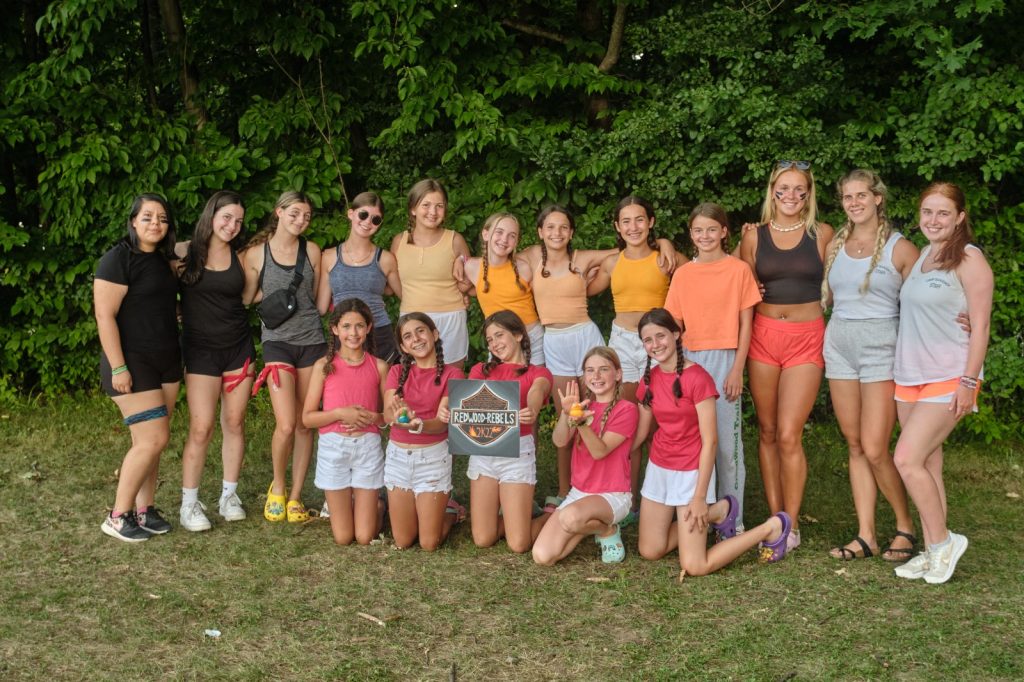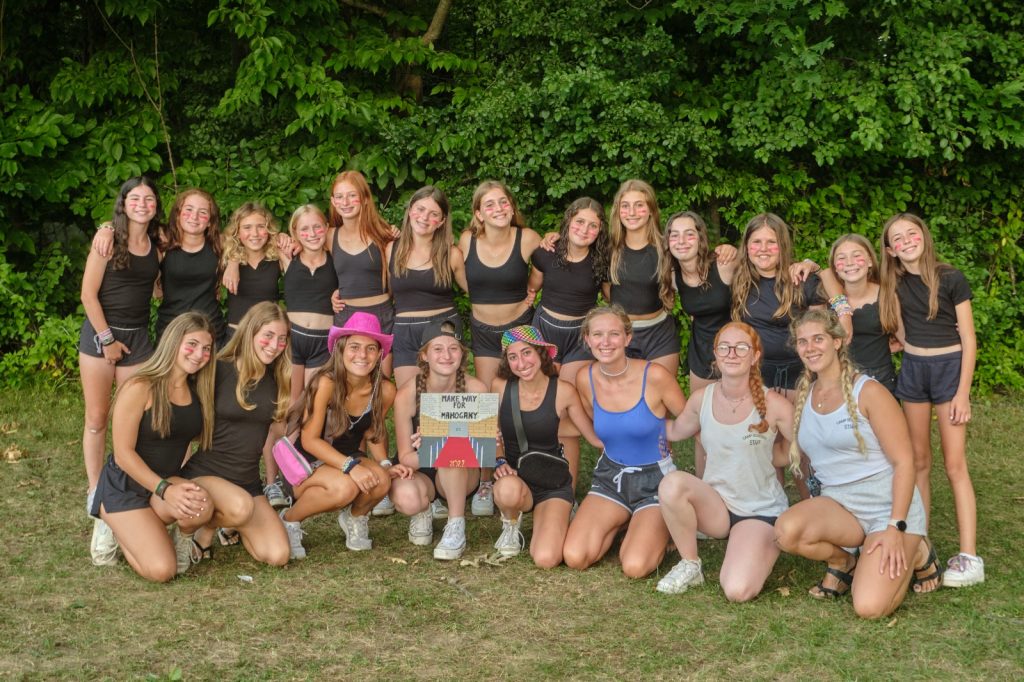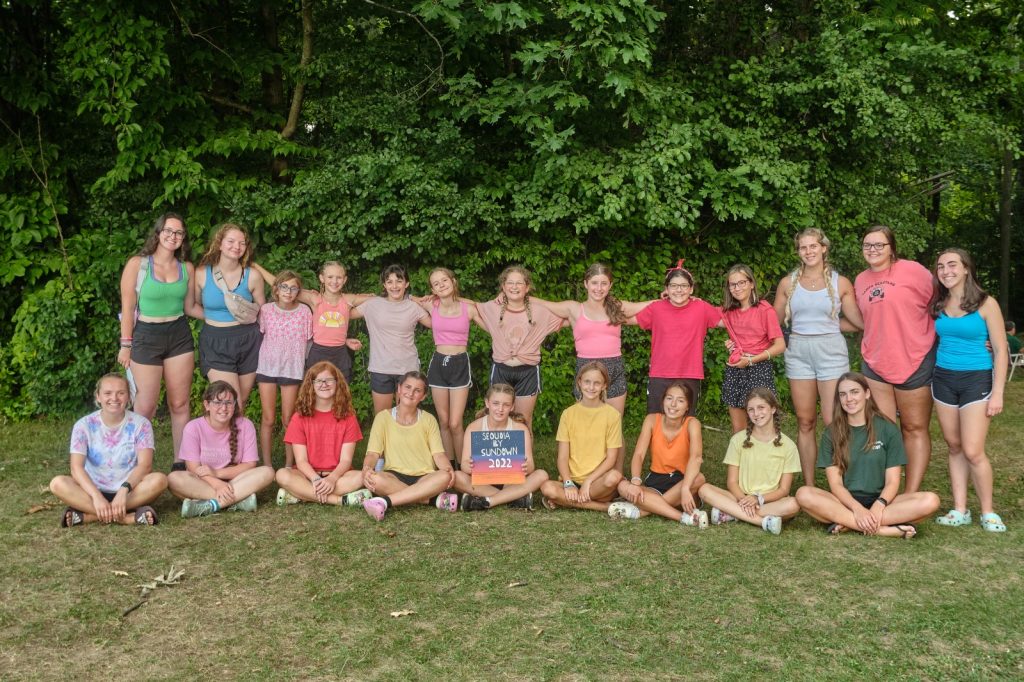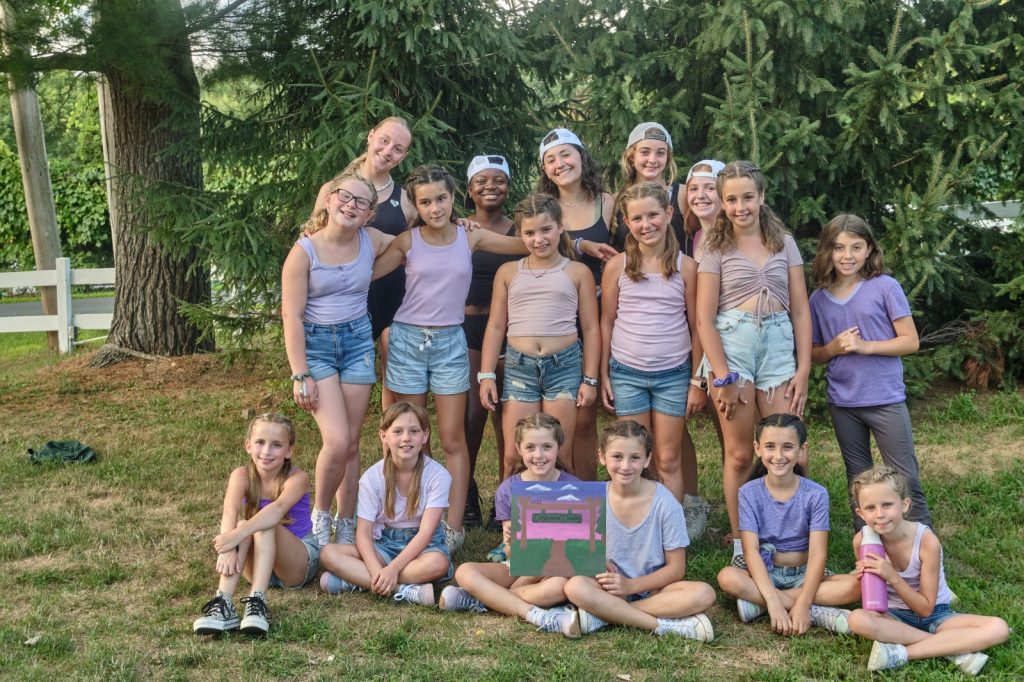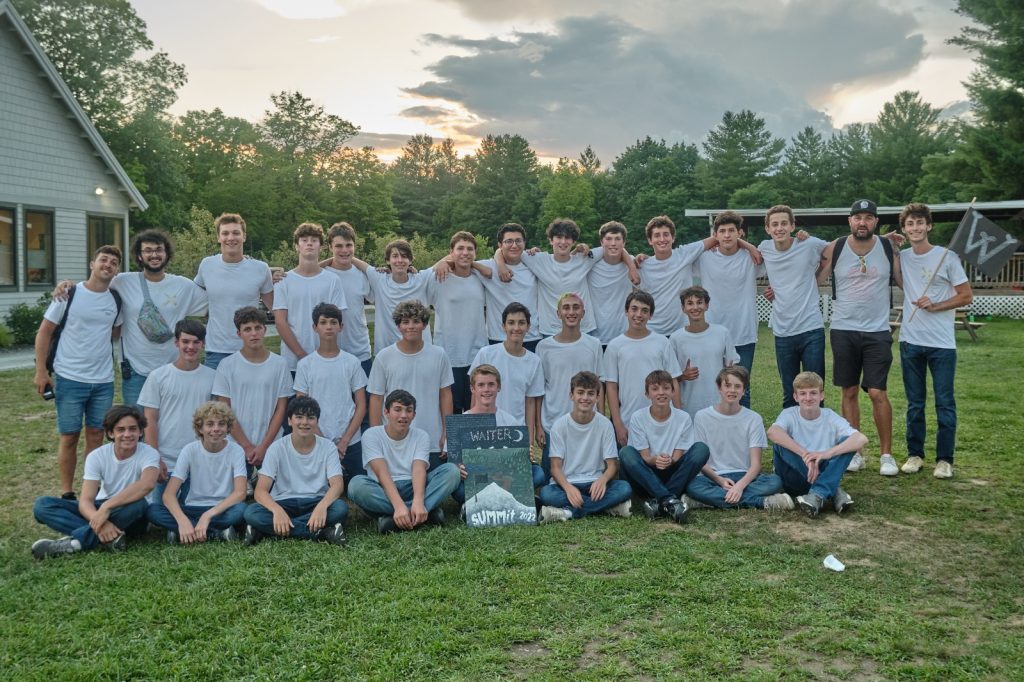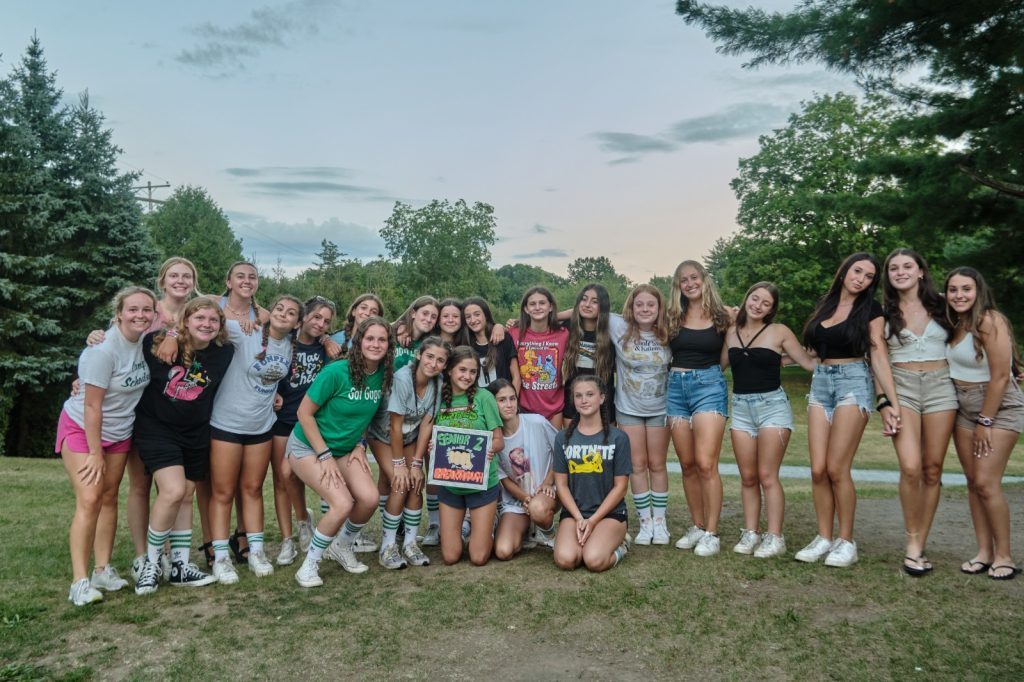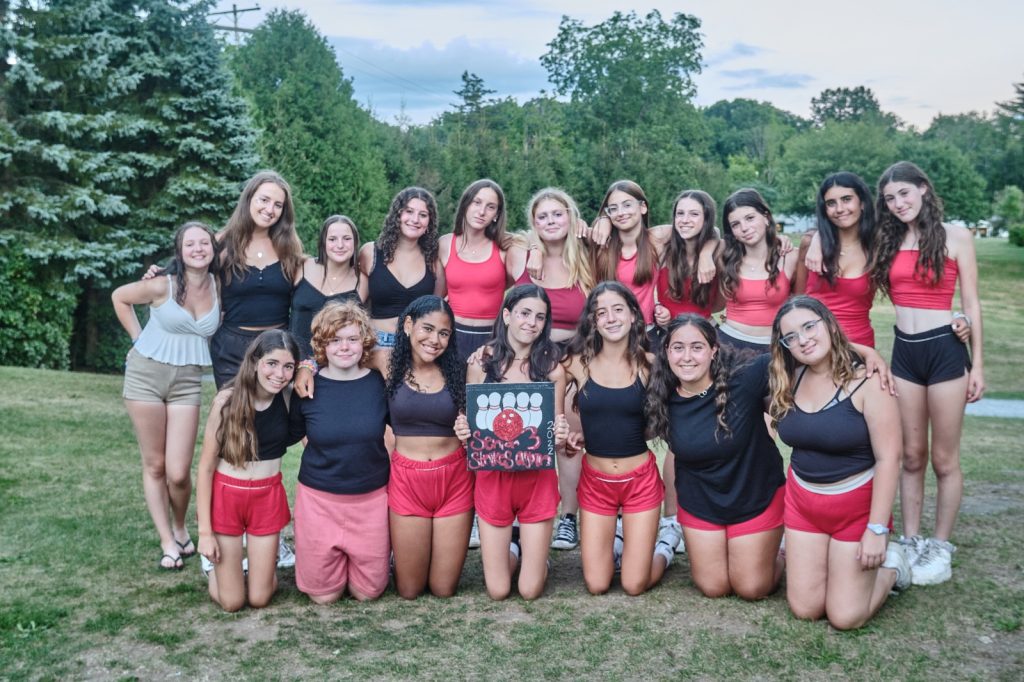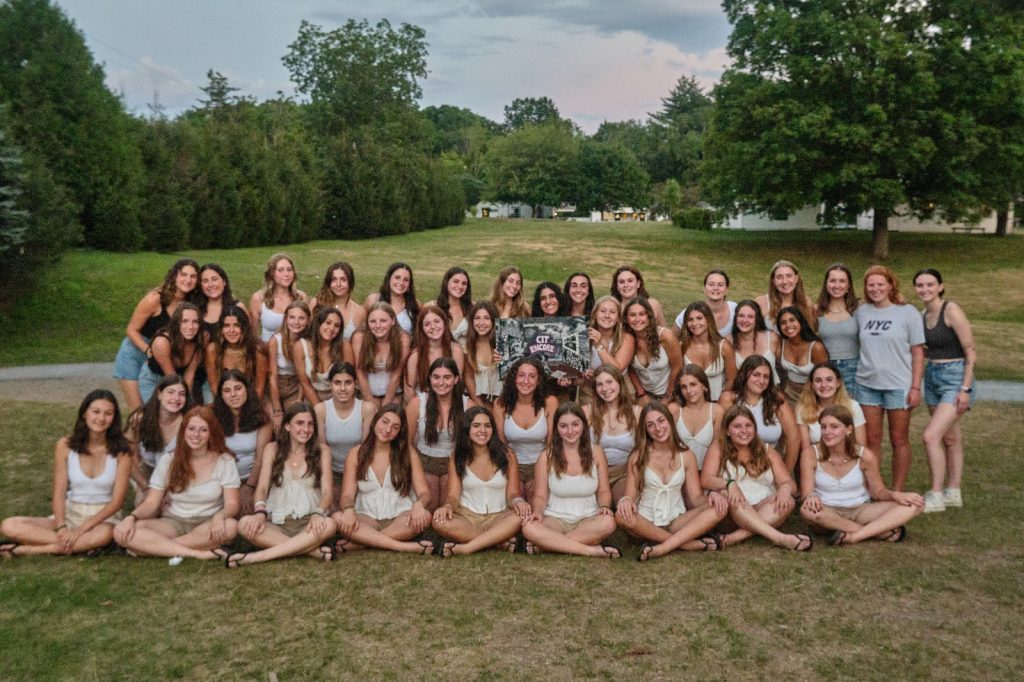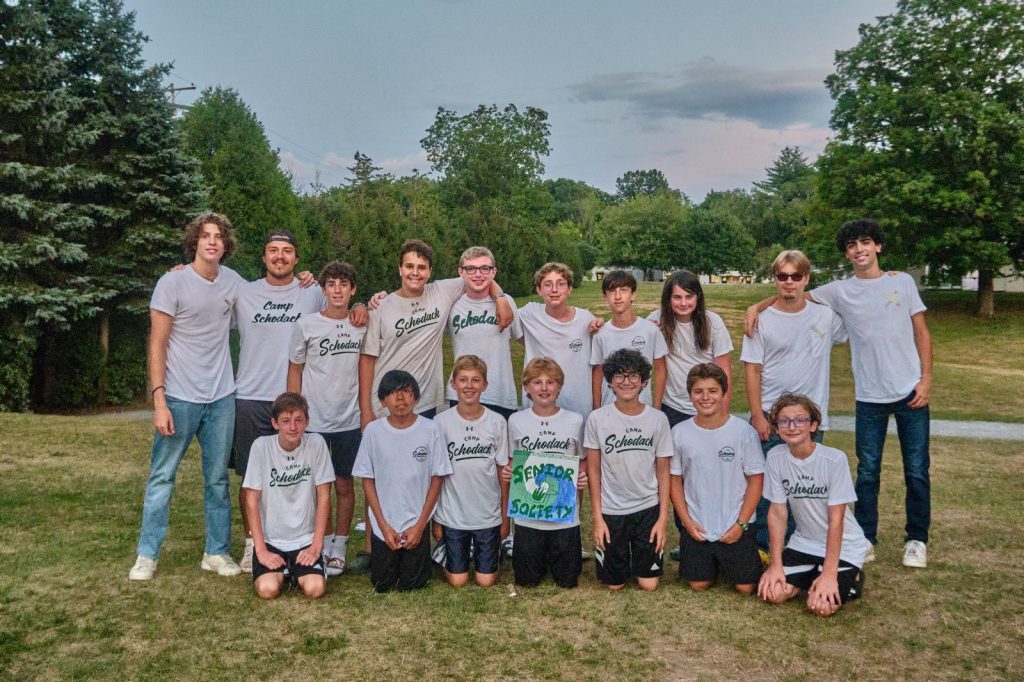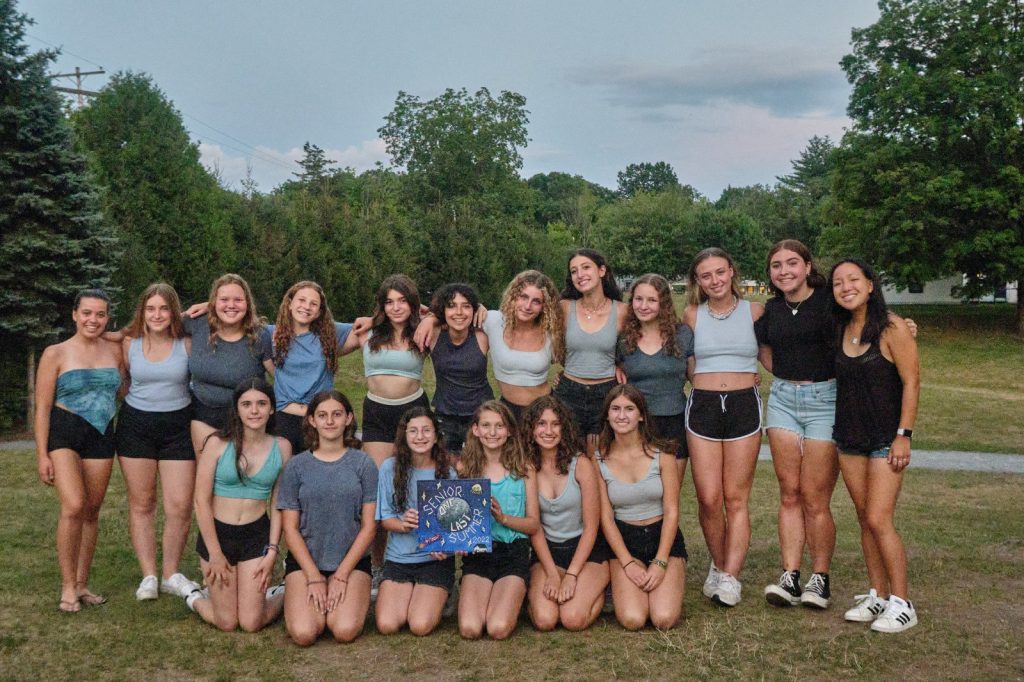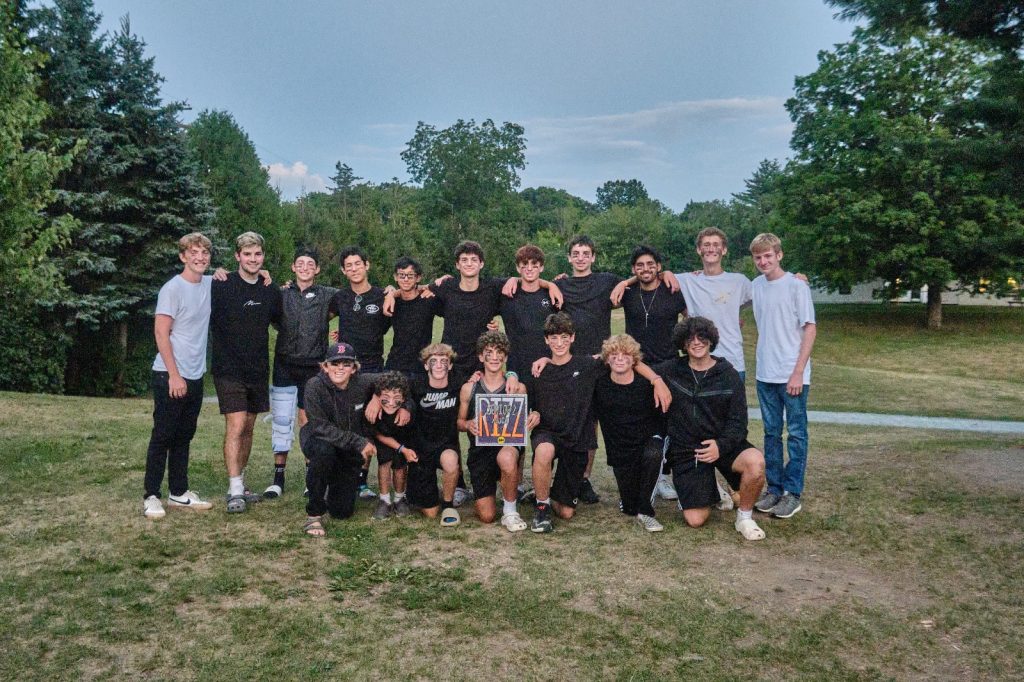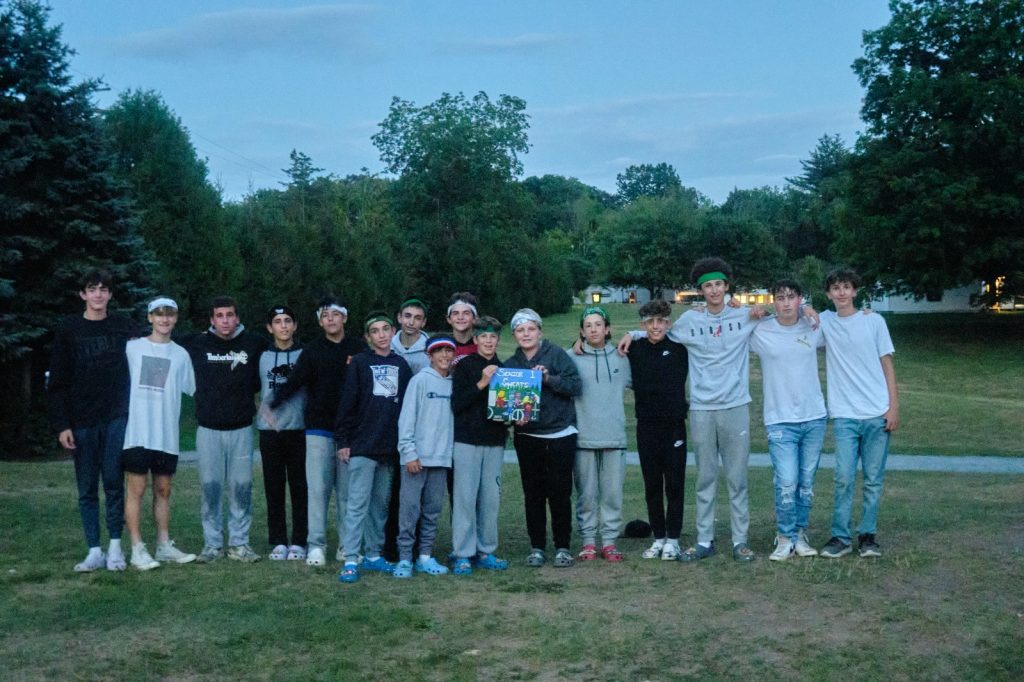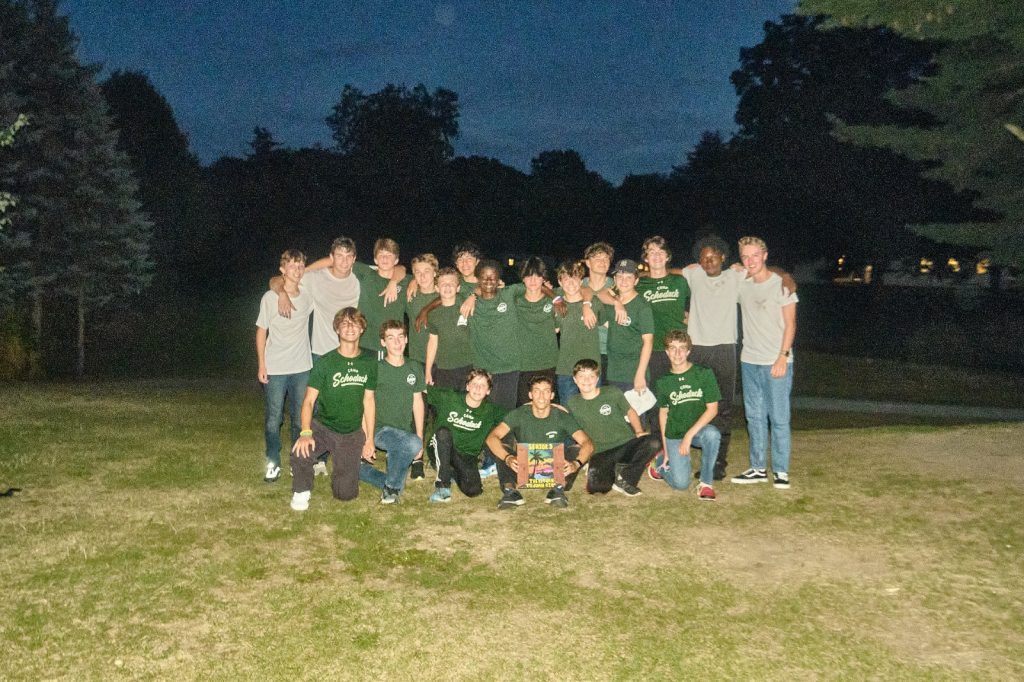 Ultra Leagues
Junior/Middle soccer finals were played out this week with Black vs Gold battling it out for the highest honors. Black took the title in a well-fought 2-0 battle on the final day. The other Junior/Middle sports finals are being played on Monday with Lime Green vs Sky Blue in both basketball and baseball.
Upper Camp finals will also be played next week with Orange vs Purple (soccer) and Orange vs Green (basketball).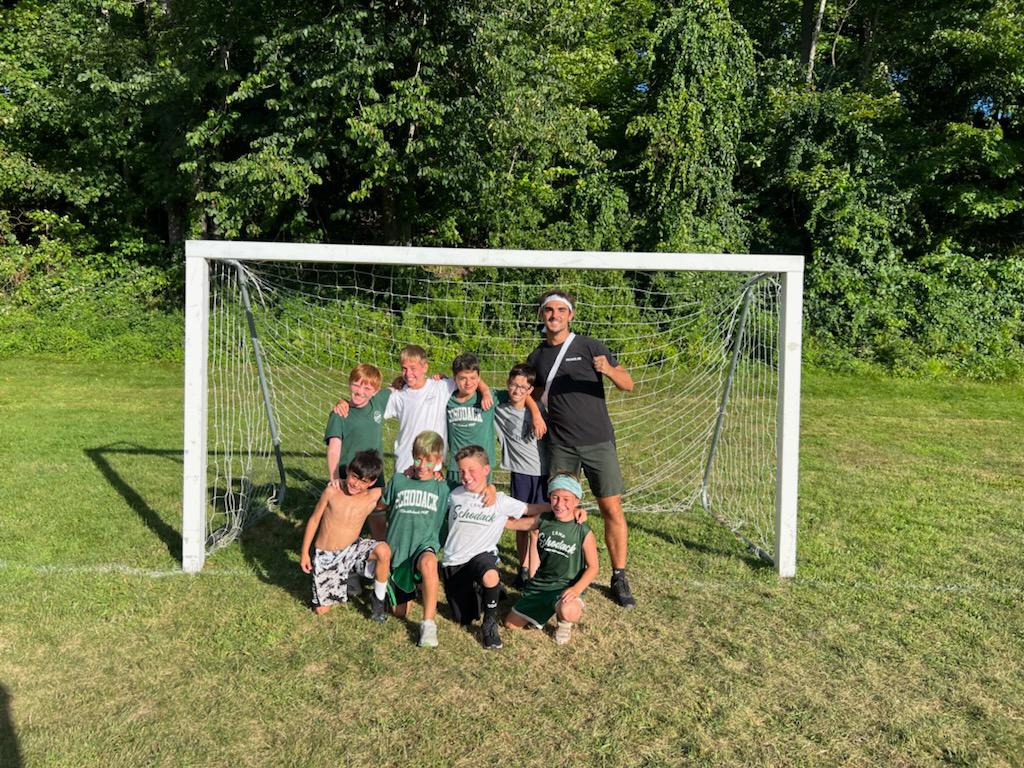 Carter's Challenge
A race like no other at Schodack, Carter's 'Iron Camper' Challenge sees campers race around camp completing a challenge at almost every activity along the way. Although it is a Tribals event, the race is designed to make campers challenge themselves by setting a time and then hoping to beat it in future years. This summer marks the 20th year since this epic challenge was first raced, and in that time it has seen thousands of campers race against the clock. Girls Camp ran it today and Boys Camp will be tomorrow!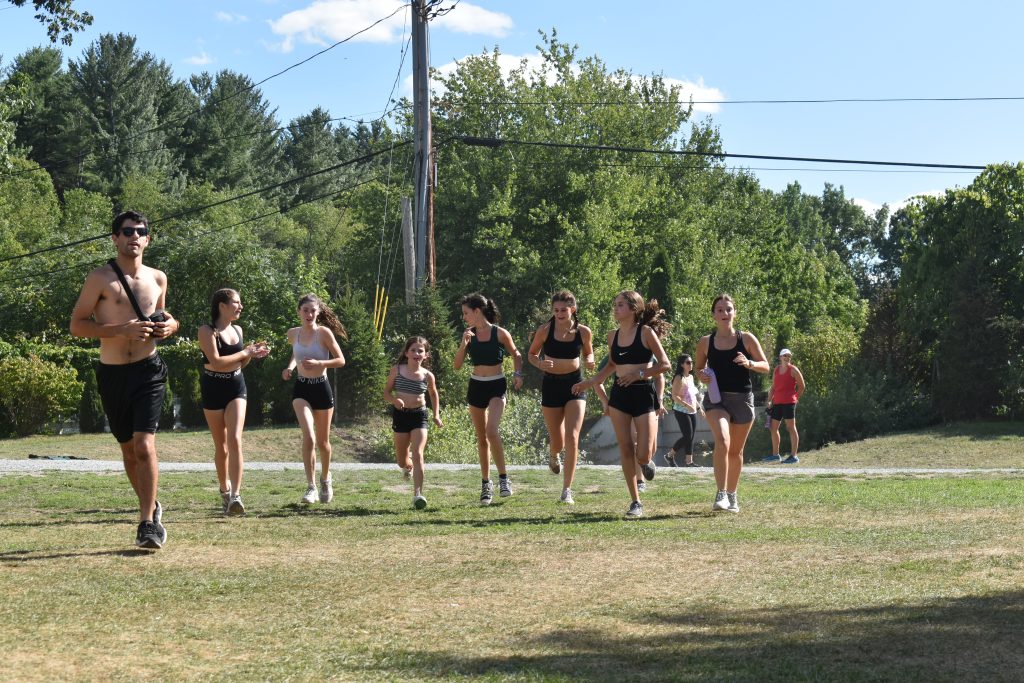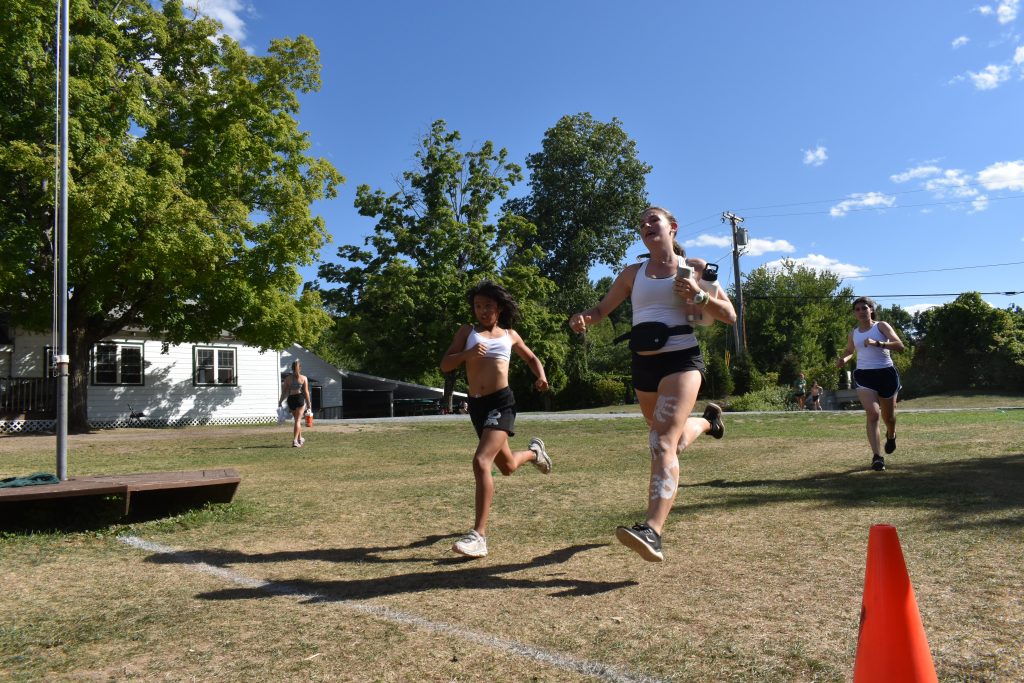 The LT Show
The annual LT Show had a little something for everyone…Songs, dances, performance pieces and even a rendition of Shakespeare by camp legend OPJ! It really was an amazing show that the whole camp enjoyed.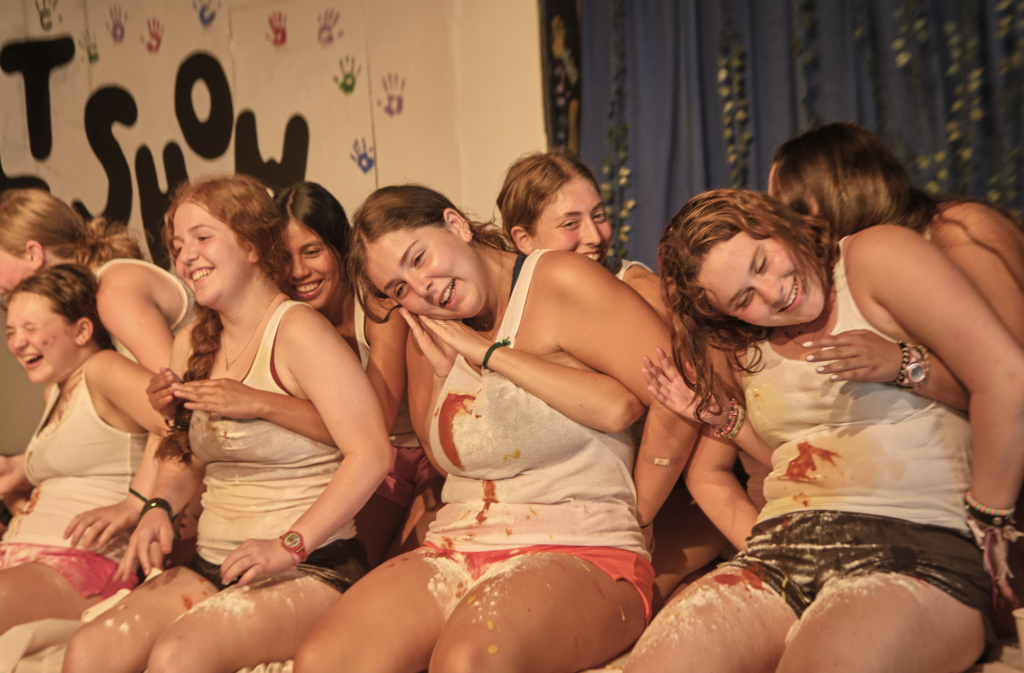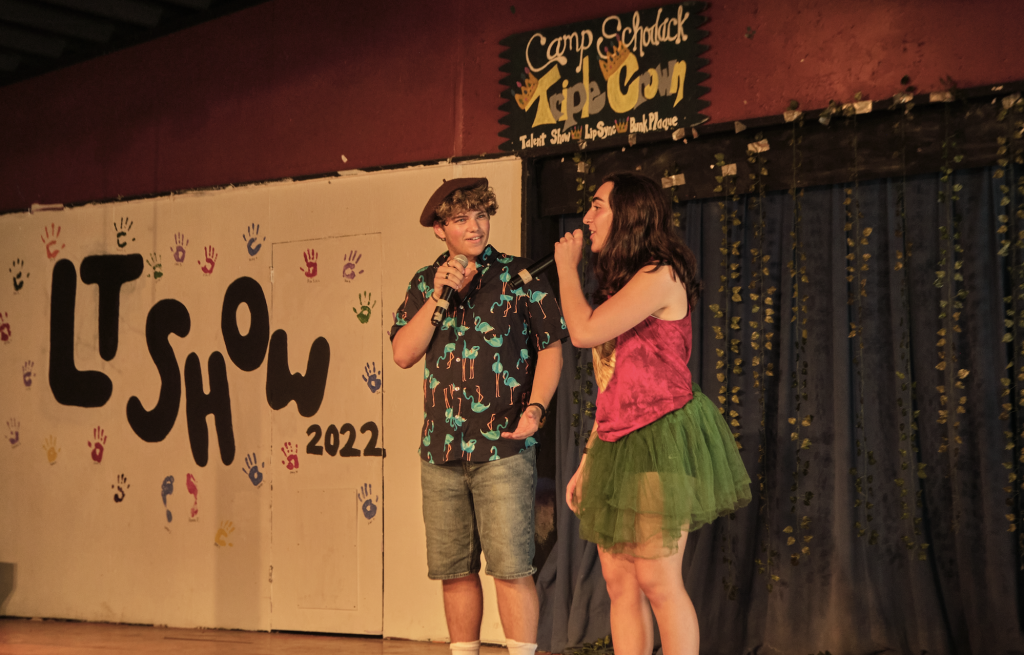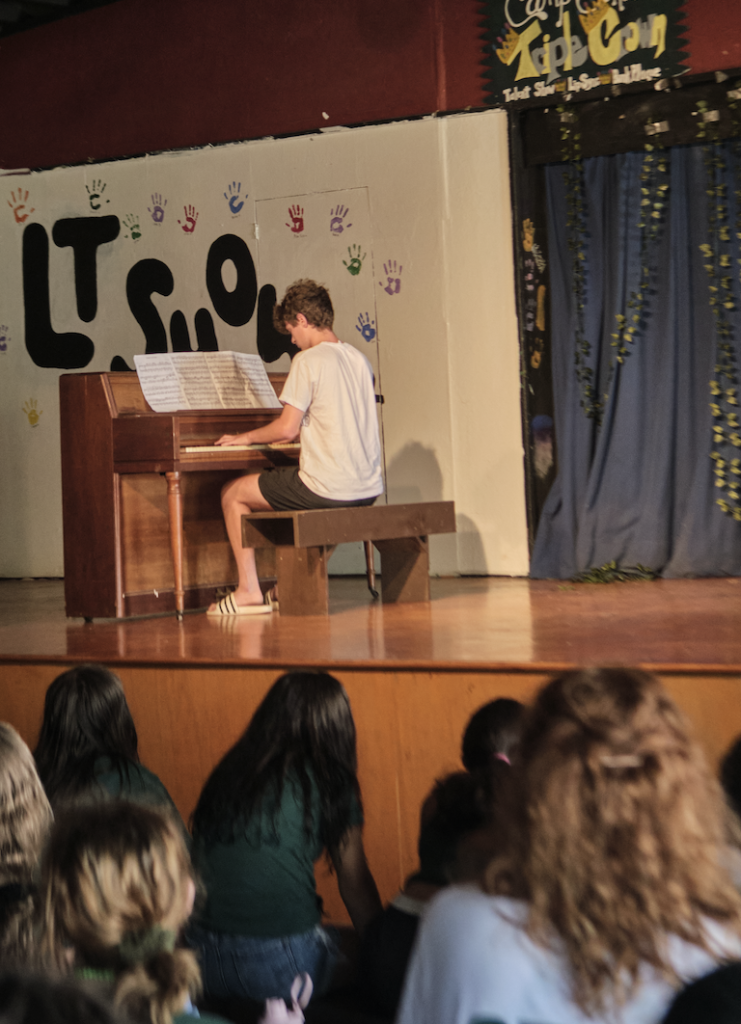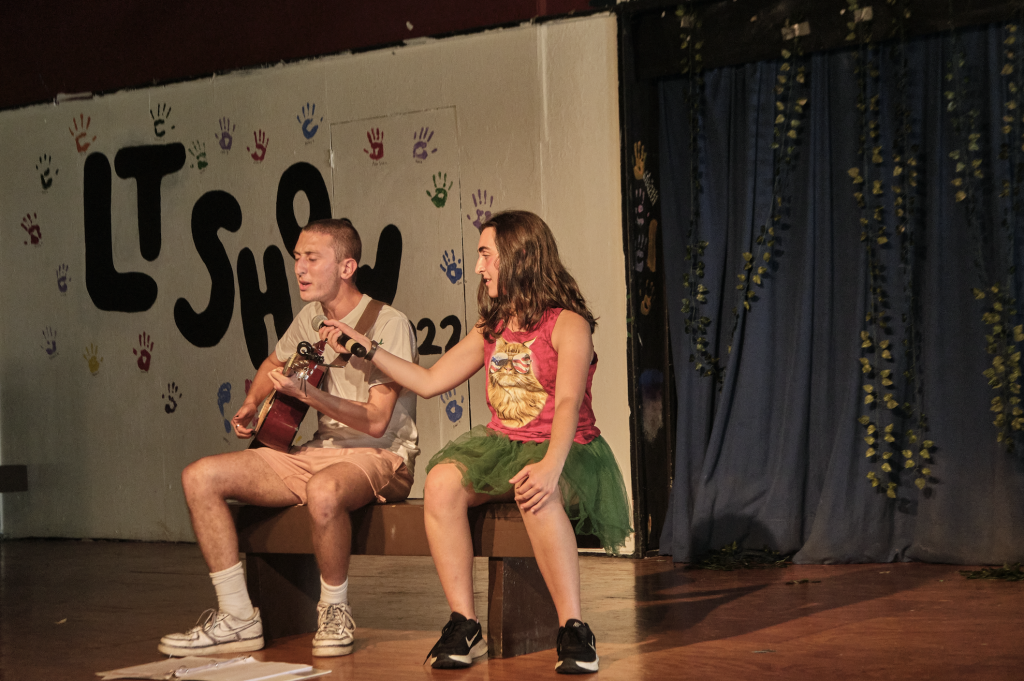 Tribals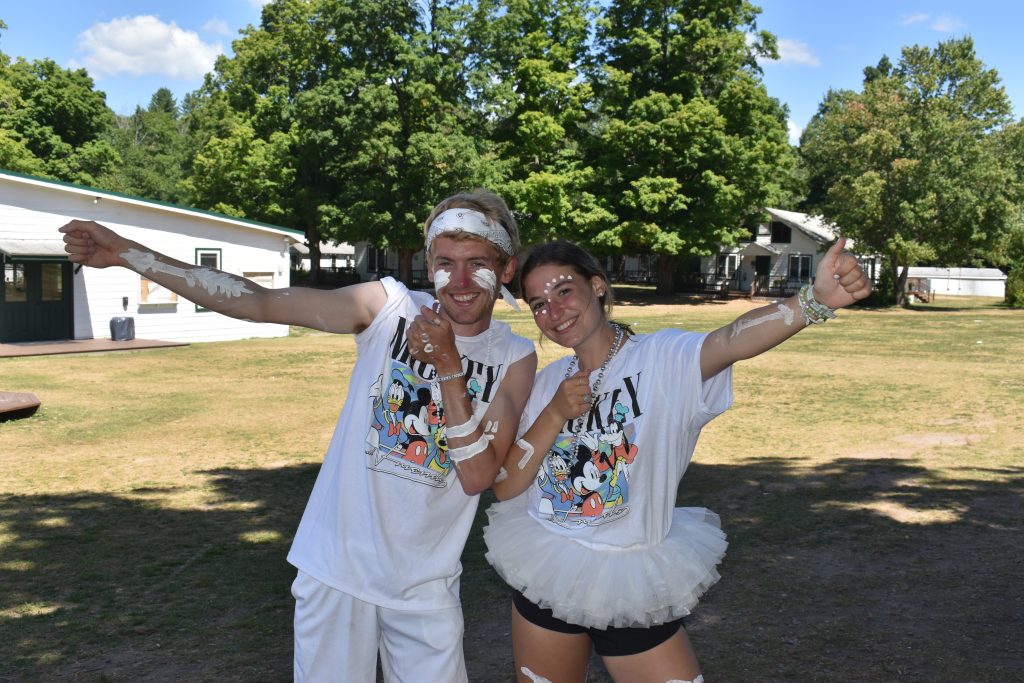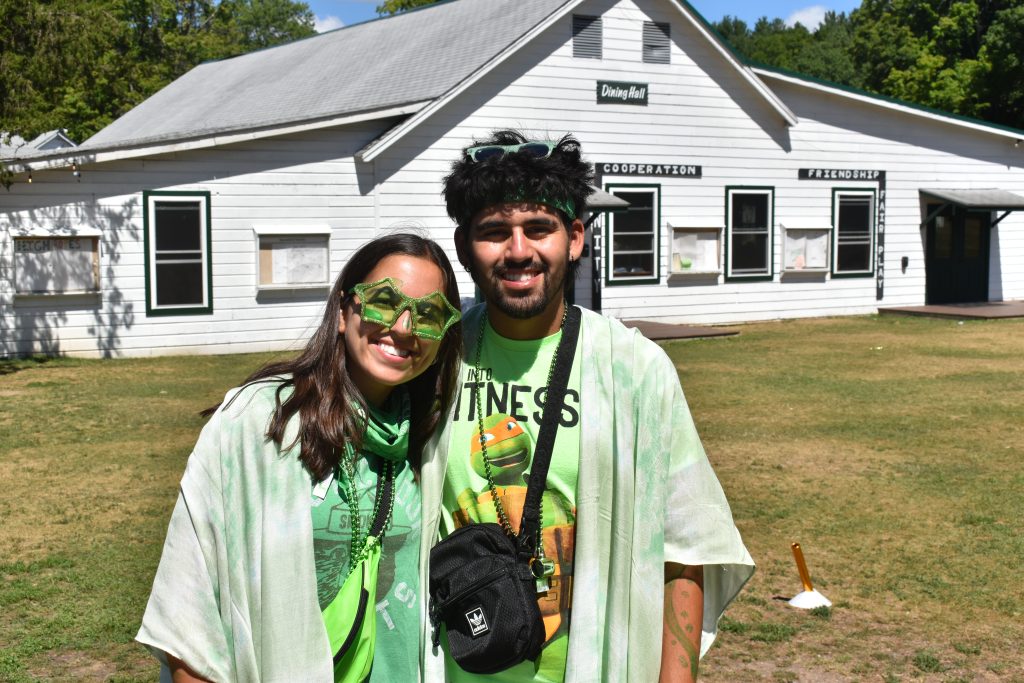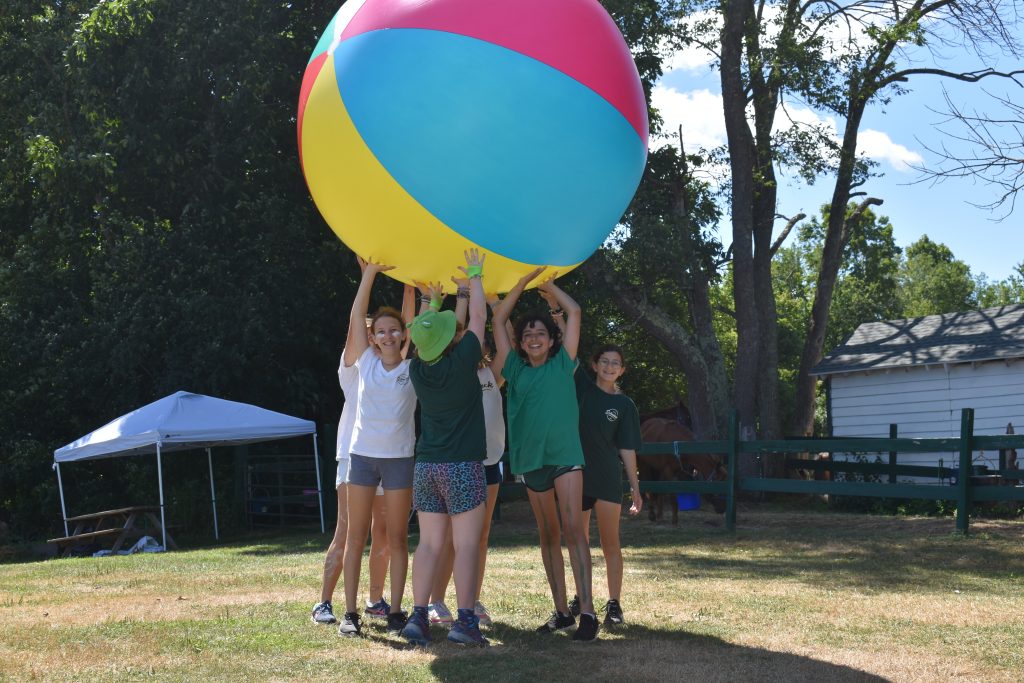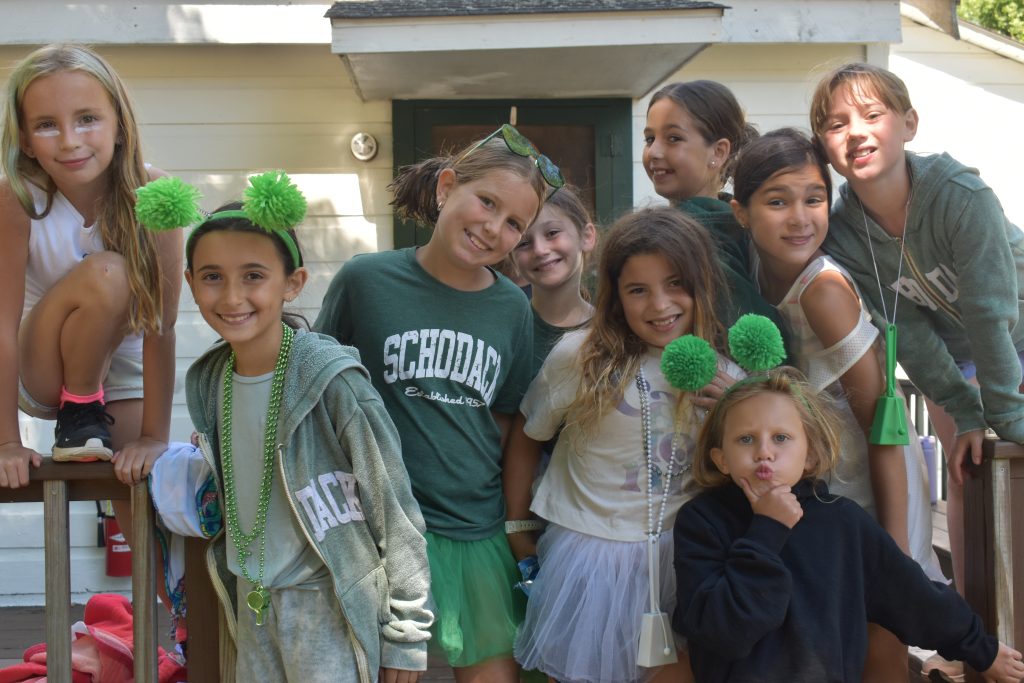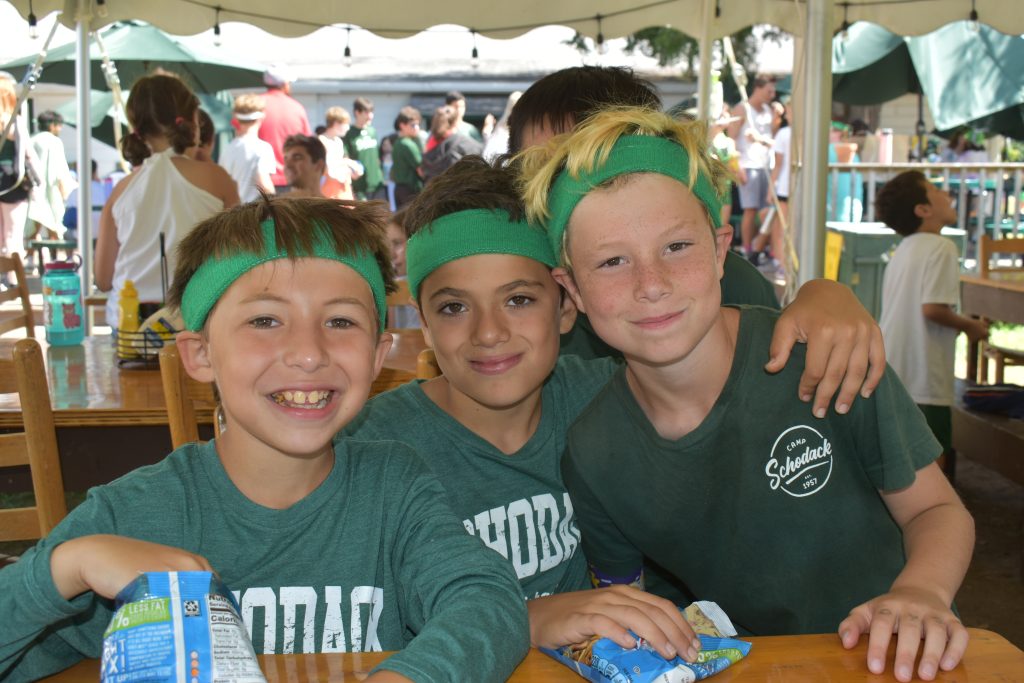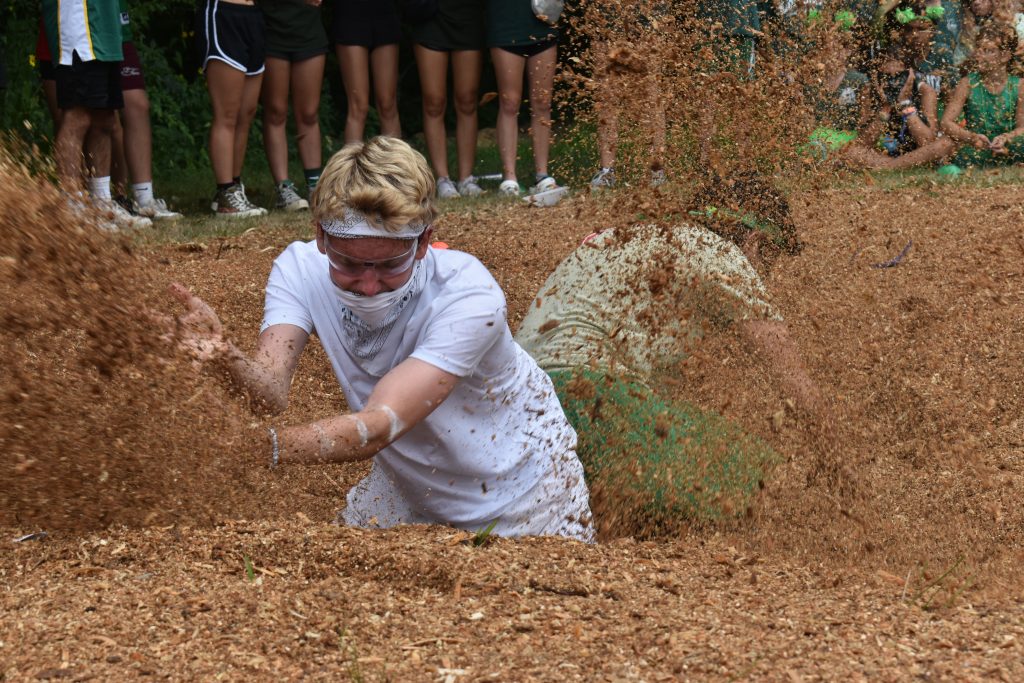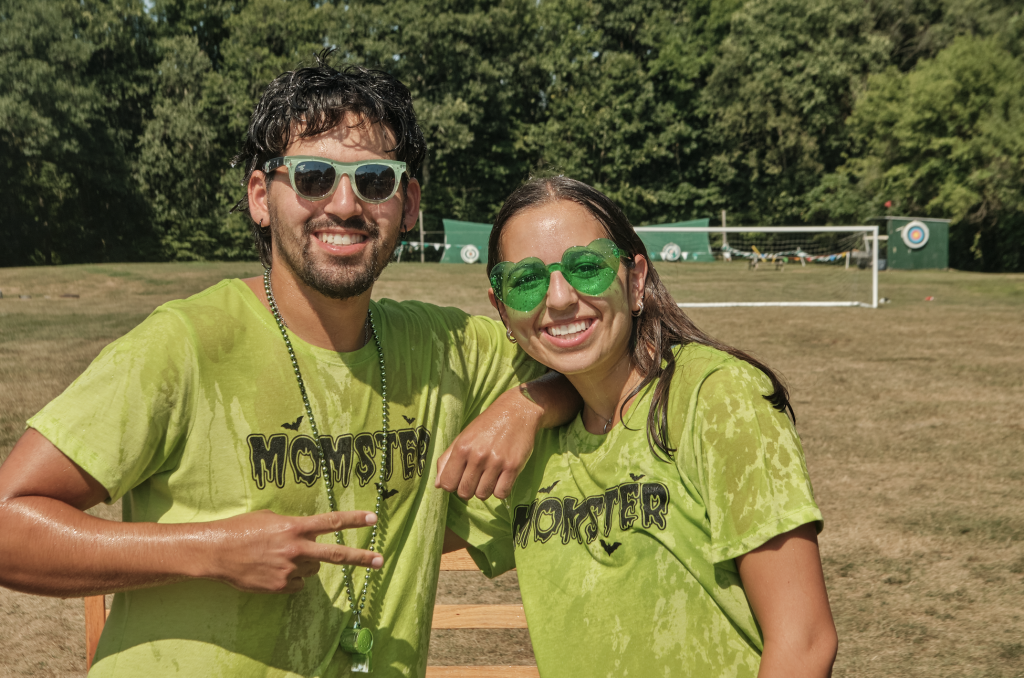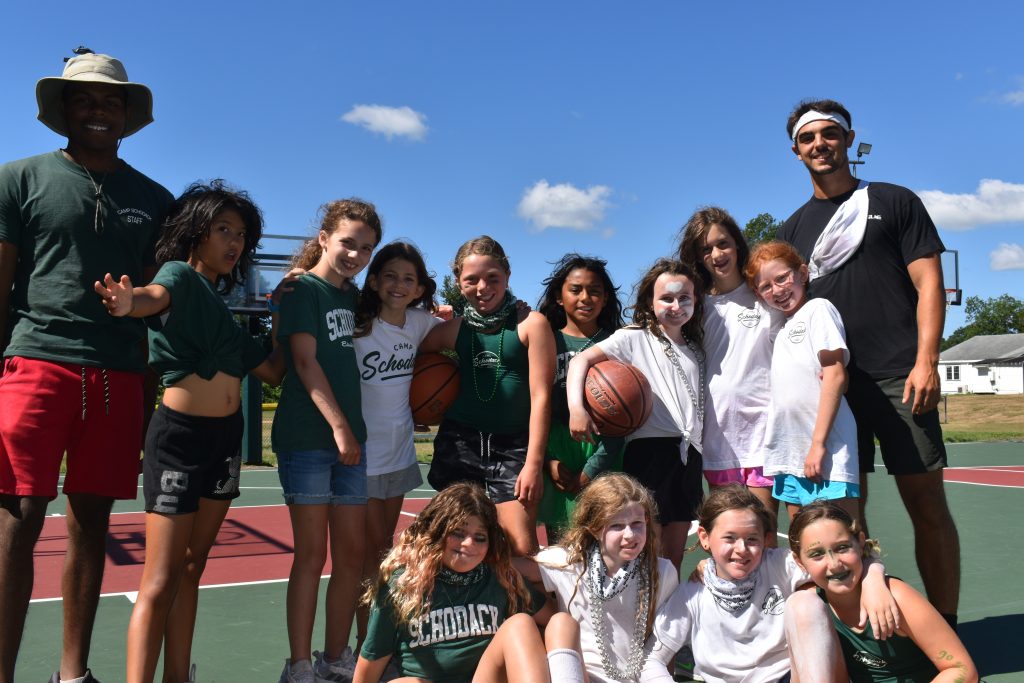 Division Spotlight – Upper Camp
Upper Boys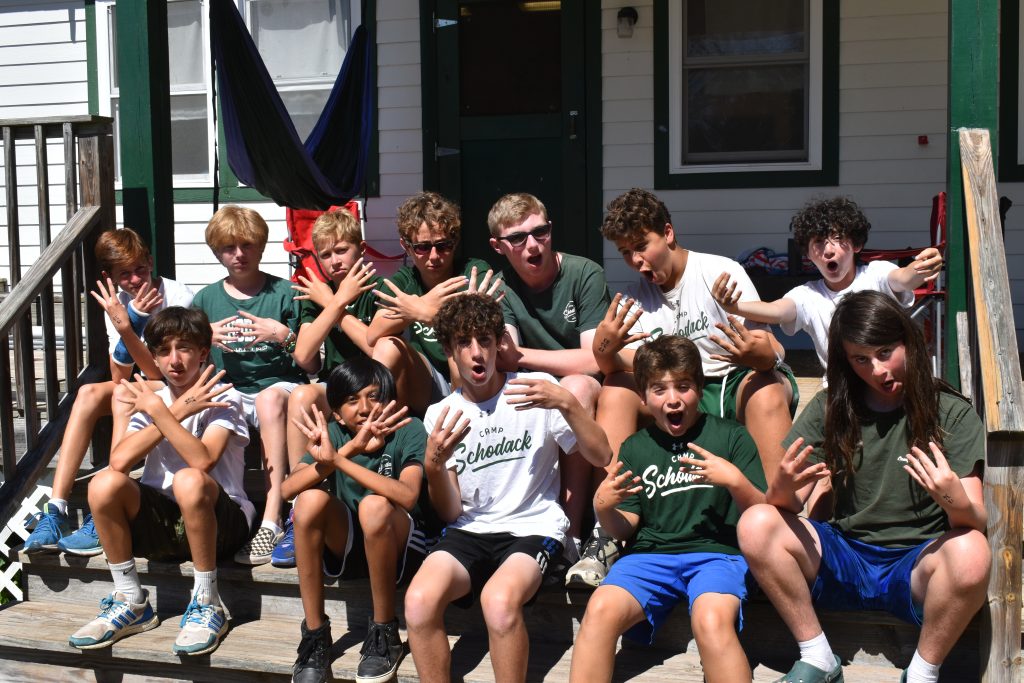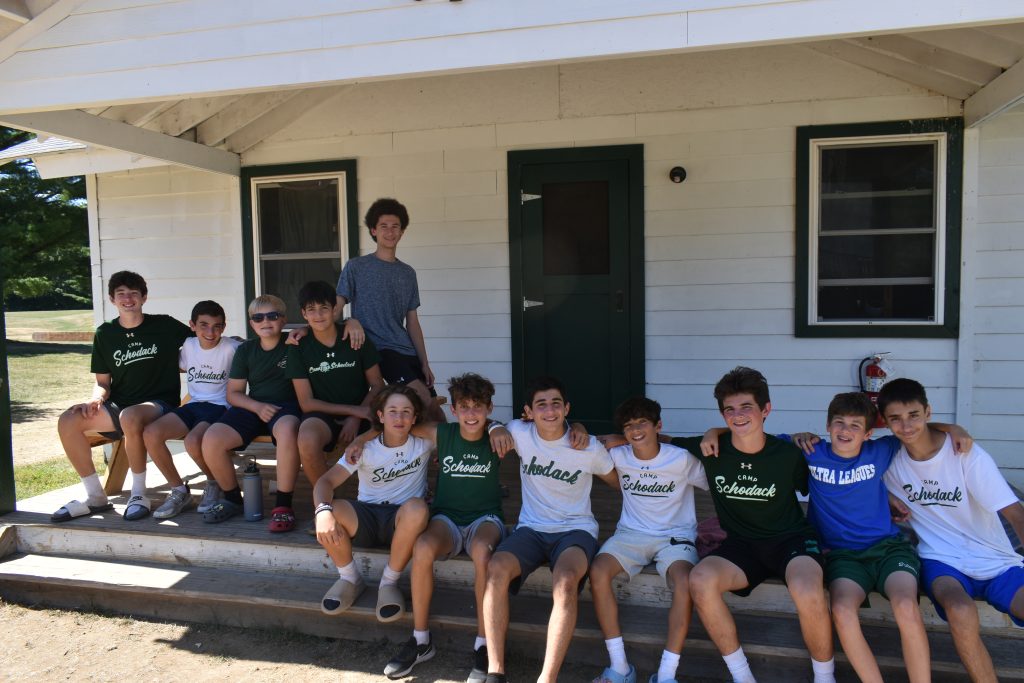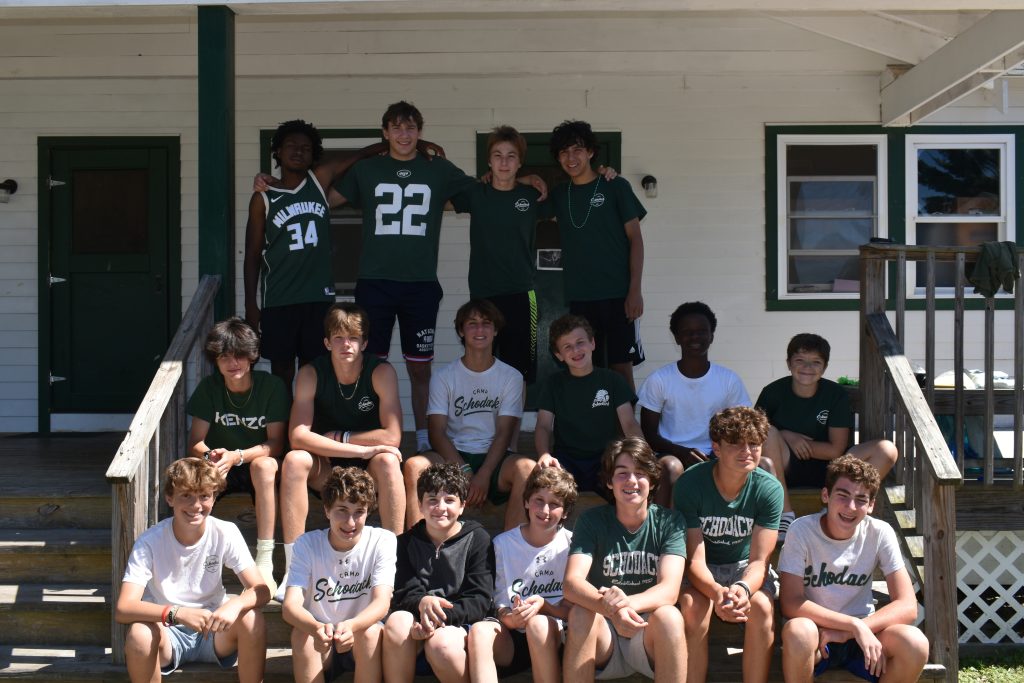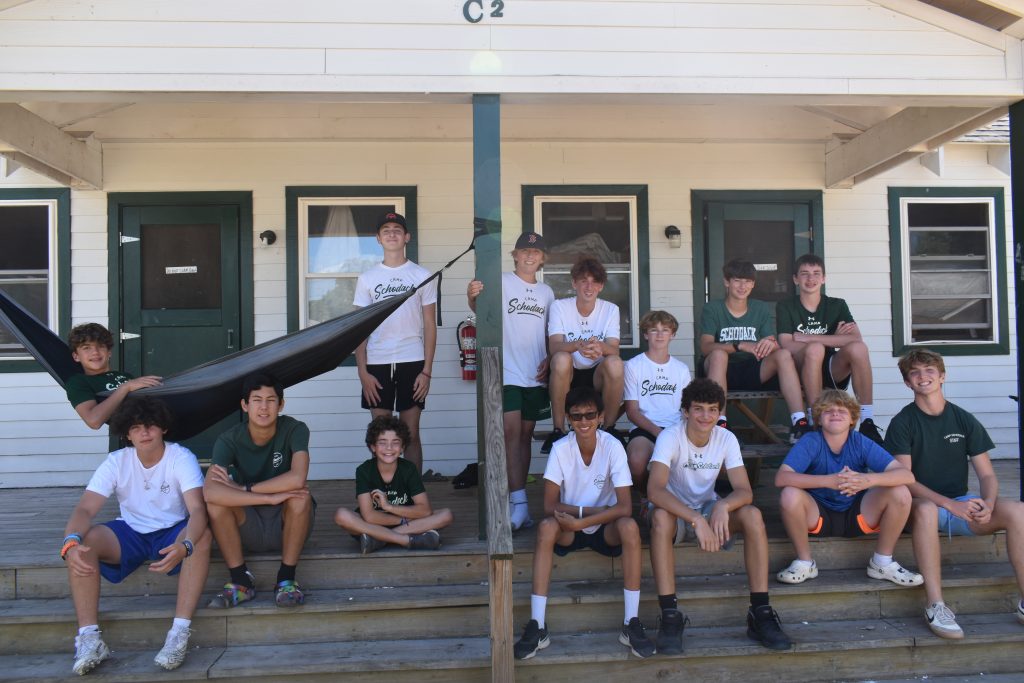 It was another amazing week at the 12123!
All of the senior boys put on an incredible performance for Bunk Plaque Night. The senior 1 boys were the "Senior Sweats" who took home third place with a green-day medley. The senior 2 boys were the " Senior 2 much Rizz" who did a Justin Bieber and Nirvana mashup. The senior 3 boys did "The Return to Juan-Rios" with a medley of Kid Cudi and imagine dragons and finally the Senior 4 boys were "Senior Society" and did a medley of industry baby and baby shark. They were all incredible performances!
TRIBALS HAVE BEGUN! Although Green Goblin and Dr. Oz tried to prevent tribals from breaking, Spider-Man prevailed and broke tribals! All of the boys are fully dressed in either green or white competing for their team. We have already had some intense water basketball games, an epic ping pong tournament, an intense soccer game and much more! Everyone is looking forward to the "Relay" that every camper is involved in all over camp. Each event is worth points for either green or white and whoever tally's up the most points will come out victorious!
As camp is slowly coming to an end, the boys have have been trying to do as much as they can around camp. One more time down the zip-line, one last ride on the banana boat, or one last game of "Quad Ball." We have been trying to fit in as much activities as we possibly can before camp comes to an end.
We have a lot to look forward to over the last few days of camp and we are excited for what's to come!
Upper Girls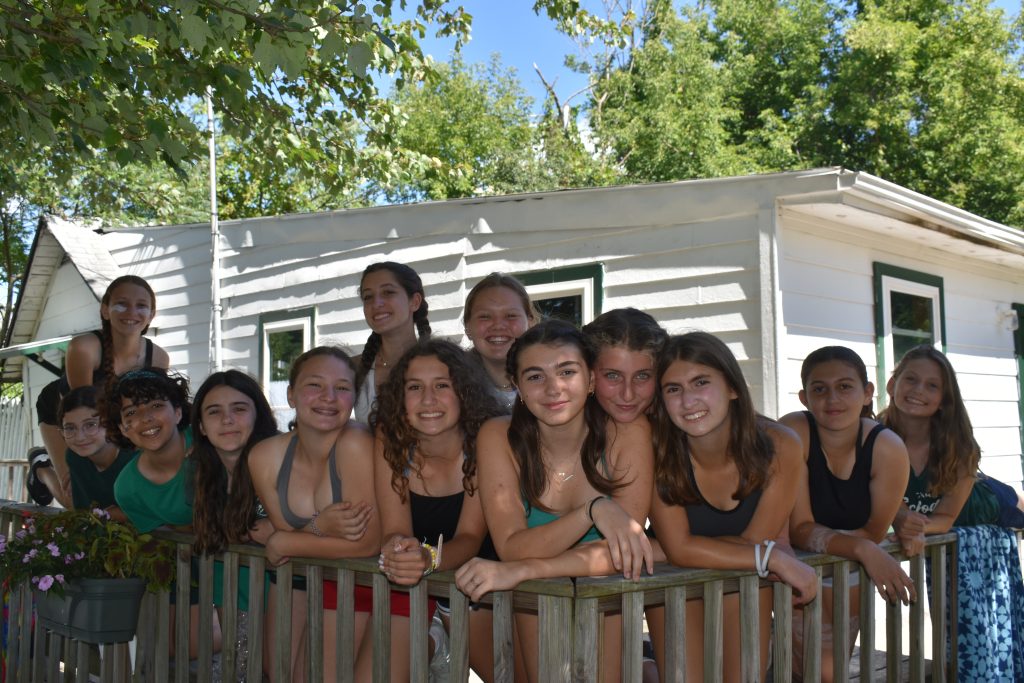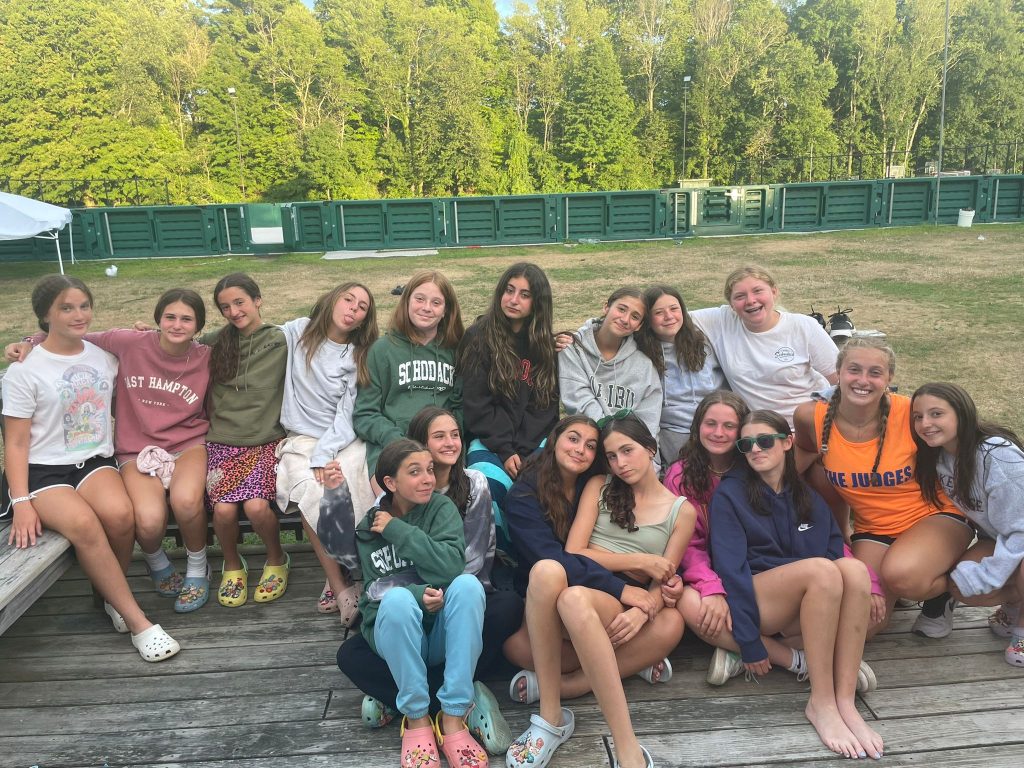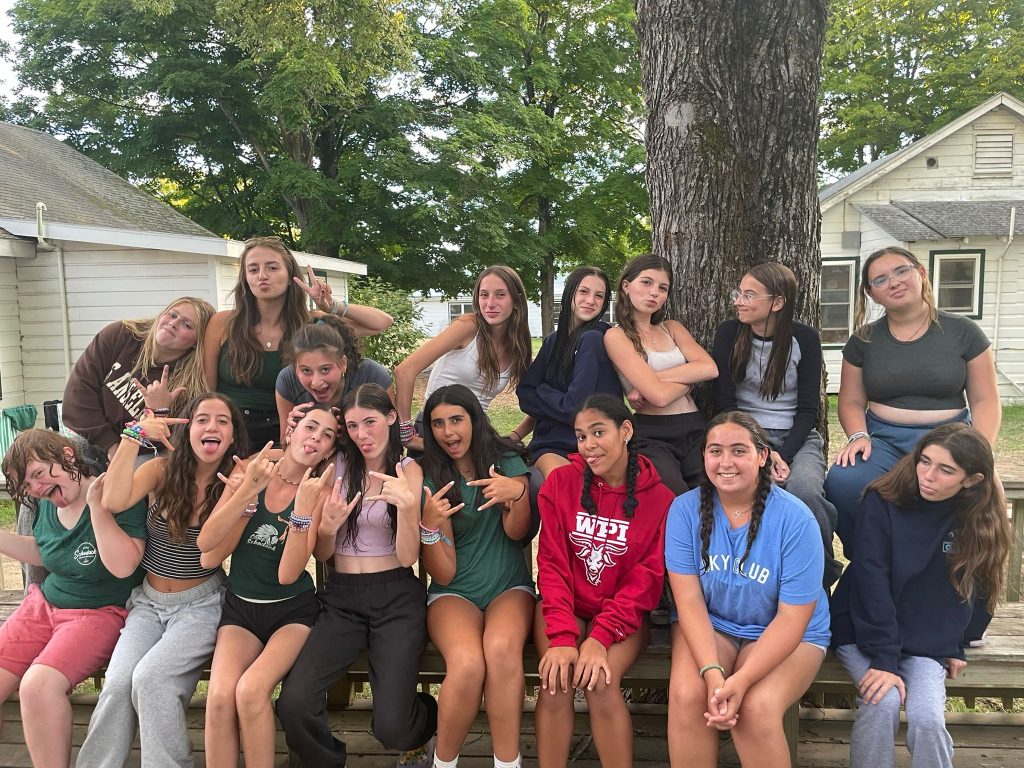 We had another great week here at Schodack, with great weather and lots of fun with our friends.
The Senior girls had a great start to the weekend with BPN on Saturday night. All three bunks wrote incredible songs and delivered them to the whole camp. Senior One Last Summer, was fun but brought a tear to the eye. Senior 2 Breakthrough brought tears to the girls on stage as they sang their hearts out. And Senior 3 Strikes Again was fierce and fun. All the girls were incredible and we were all so proud of them.
Sunday saw one of the final full days of activities for the girls, we had Pool, Arts & Crafts and Dance. Really going for it and participating all day long. As the day drew to a close, the girls had Canteen time with all of Senior Camp.
Monday saw our final trip day of the summer, and the last chance to enjoy a fun day out. We started at the movie theatre with a showing of Thor. Complete with popcorn and drinks the girls enjoyed themselves, knowing there was still so much left to do. Then they headed over to roller skating where they got ice cream first before they all hit the roller rink showing off their skills. After a long but fun day, the senior girls then got dressed up in their best Zumba outfits and helped lead an all camp Zumba session. Each bunk led two songs and showed off they'd learnt this summer.
Tuesday came around and it was our last full day of activities, but this time with a twist. The girls had a lot of rec periods, so used this time to have fun with their friends. The Senior 2 girls changed it up and had a super fun scavenger hunt, which we hope to do again before the end of the summer. That night we all headed to the playhouse to watch the fabulous LT show, and what a show it was!
Finishing our day, Tribals finally broke and the girls were excited to find out their teams for their final trials all together. The first Tribals activity the girls had was Water Basketball, which is always a hit and the girls played well. Getting into the spirit of tribals and playing with all the girls in the Division, they all had so much fun. Later that afternoon they all headed down to the lake for a fun time knee boarding, banana boating and paddle boarding.
All the girls have really gotten into Tribals and are having so much fun for their last few days at camp. We can't wait to see what they get up to.
Division Write-Ups
Junior Boys
Junior Boys has had another fun-filled week!
Saturday afternoon was spent at the amphitheater with each bunk showing off their Bunk Plaque night performance. After performing, it was just as fun to watch and support older friends, siblings, and LTs when it was their time to perform.
The Acorn 'Astronauts' Boys went bananas for the banana boat down at the lake. They also impressed with their skills on the soccer field too, they snuck many a goal past their BC Parker!
The Beech 'Fame' Boys had the best time on trip day and were skating circles around everyone at rollerskating. They loved the movie and then got super hyped for All-Camp Zumba!
The Cypress 'Cyclones' Boys showed off their acting chops at the Variety Show, with their version of the Bean Skit. They were then so impressed by the LT Show and all the different acts and talents! In Arts and Crafts they were skilled at weaving spiderwebs with wool and straws,  maybe to help Spiderman out?
The Dogwood 'Delight' Boys still reeling from their third place at BPN, they hit the ground running at hockey and were scoring all the goals. They were so excited for their GL Grant when he got chosen to be General for the White Team!
After a slew of tribal fakes, the break was an exciting culmination! Spiderman was on a mission to save tribals from the evil Doctor Octavius and the Green Goblin.
The Junior boys had been debating for days about when Tribals would break, and when the time finally came there was much excitement in the air, literally!
Excited to see what the last week has in store!
But for now, BRING ON TRIBALS!
Junior Girls
Another fantastic week down in the books at Schodack! The sun has been shining, and we have been having a blast! This week has been full of exciting events, kicking off the week with BPN, the LT show, and tribals breaking.
Everyone on camp has been joining in and singing the Acorns bunk cheer with them. They did so well at BPN singing "Acorns All Day" to the YMCA song, they even had a bubble blower take the stage with them.
The Beech Girls have been doing the griddy around the bunk, as well as teaching their counselors how to do the dance. The "Beech Bond" they have is so strong and they are certainly enjoying the last moments of camp.
The Cypress Girls had an amazing period at softball playing 'lightening ball', they all were running around and truly enjoyed it. They tied for 3rd in BPN singing "Singing, Cypress" to the song Animal.
A big shoutout to the Dogwood Girls for placing FIRST at BPN!! They sang to She's All I Wanna Be with their name Dogwood Destiny. They had been practicing day and night and we are so proud of their hard work!
The Hungry, Hungry Hickories sang their hearts out to Titanium, even including a few singing/dancing solos from a few of the campers. They have a new 'outdoor' bunk pet, the little bunny that lives right outside their bunk.
The rest of the week has so many more special Tribals events in store which is sure to be exciting! We are so excited for the next week of camp, but also saddened the summer is coming to a closing. We had the most amazing, unforgettable summer and I was so lucky to have the group of girls that I did.
Xo,
Morgan
Middle Boys
The Middle Boys had another fantastic week in the 12123! Some highlights included BPN, the Messiest Day Ever, the final trip day to a roller skating rink and a movie, and lastly the breaking of Tribals!
With homage to a great summer, the Middle Boys sang about the past 5 weeks in their BPN song. They will most definitely remember their songs for the rest of their lives and the memories they have made along the way.
We had a wonderful—but messy—time with our division day of the messiest day ever! Middle campers found a gummy worm in a bowl of applesauce, had a mini paint rave and were pied with whipped cream. So many of the boys had a great time!
The last off camp trip took place, where we went to a roller skating rink and the movie theater. It was such a fun time, and the campers were able to enjoy delicious ice cream and concessions.
5 DAY TRIBALS BROKE!!! Spiderman saved the day when some villains tried to steal the fun from them. This is such an awesome camp wide event, and the kids have been so excited playing in activities and cheering on their team.
The Sequoia Boys have been loving the lake, arts and crafts and basketball. They trade jibits with one another whenever they have a free moment! One of their first tribals activity was ping pong, which was a fun, new game just incorporated this summer.
The Redwood Boys loved making lemon sorbet during their cooking period. It was such a hit that many of the boys took down the recipe to make it when they get back home. The bunk enjoys playing exploding kittens or different variations of the card game Magic.
The Mahogany Boys made string spider webs in arts and crafts, which was tons of fun! During their down time, lots of the boys like playing basketball or tetherball on the Junior Camp Playground!
Everyday, the Middle Boys have been having a blast! This summer has been fun of fun memories and they are going to take advantage of the final week as best as they can!
Cheers,
Jeremy Schmelkin
Middle Girls
It has been a busy and exciting week on camp, especially for the Middle Girls!
The past week has brought with it the final leg of Triple Crown- a sure sign that Summer is coming to a close. The Middle Girls were truly wonderful in their performances, with the Redwood girls performing a medley, the Sequoia and Willow girls wowing the crowd with their fabulous lyrics, and the Mahogany Girls taking home the win for Middle Division! Spirit was truly high in Middle Camp on BPN night, and the nostalgia and sentimentality for a Summer that is coming to an end could be felt in every performance.
The following day was another fun camp day, with a full day of activities in the glorious weather. The girls started off with phone time, chatting away about all the fun they've been having. What felt like a normal Sunday at camp quickly became an extra-special day as the Middle Girls and Boys were surprised with a theme day- The Messiest Day Ever!! First up was the Egg Toss, seeing the girls pair up and toss an egg back and forth. The forfeit for dropping the egg? It's cracked over your head! Next was the relay. First up, the girls had to get really messy grabbing jelly worms out of apple sauce with only their teeth! This was followed by the cereal run, where maple syrup covered hands had to gather as much cereal as possible for their team. Then to get EVEN MESSIER, a slip and slide through oil, whipped cream and dish soap! To end the relay, each time had to 'pie' the team member next to them with a big plate of cream! As expected, there was much laughter, squeals and screams- and most importantly- MESS!
The annual LT show was a huge hit with all of camp, especially the Middle Girls as they cheered on their permanents for all to hear. It was soon time for Tribals to break, and so it did with much excitement on Tuesday night! Early on Wednesday morning the games begun, and we all headed to the first Tribals activity; Hatchet Hunt. The middle girls cheered and enjoyed the show, before heading to campers choice and hanging out with their friends. With a quick break for lunch and camper's choice, it was back to Tribals with the end of the day bringing the Marathons. The middle girls put on an incredible display with some brilliant running skills!
The Middle Girls had a wonderful week here at Schodack and can't wait for more fun, including Carters Challenge and The Relay!
LTs
The LTs have enjoyed quite a week since the drama of Bunk Plaque Night. Teenagers always remember a trip to Saratoga (masks firmly affixed notwithstanding) and after the first years were able to go on regular trip day on Monday, we were glad to be able to take the second years on Wednesday. Both trips were excellent, but it is no slight to either when I say that what happened in between – on Tuesday – is what will stay with this astonishing group forever.
The LT Show was simply the best that has ever been put on and everyone pulled together to make it happen. From the 16-page program, to props, to set design, to costumes, to stage management, to hosting the event – then there were the piano players; the sax solo; the historic acts; the dancers, the slapstick; the songs and the a capella.
We performed two shows – one for the middle campers in the afternoon, about 80 minutes in length with about twenty acts – and then again for the Juniors and Seniors in the evening. Imagine the excitement when after peering through the curtain we heard the exclamation "Paul and Linda (who were front and center in the afternoon) are back to watch the show again!!!"
With Tribals breaking less than an hour later, there's always a chance that the show can be overlooked – but fair play to the campers and staff of Camp Schodack who have been fulsome with their praise all day today.
Much of the time I had to put my palms up in protest as the kind words were coming my way – in truth, all that had to happen was to get out of the way of the talent and let them do their thing. And if younger campers looked up at the stage and even some of them said to themselves 'I want to do that!' – then that will be marvelous for the years ahead. But, for now, the Class of '22 can smile and look back with pride on a terrific day!
More Pics From This Week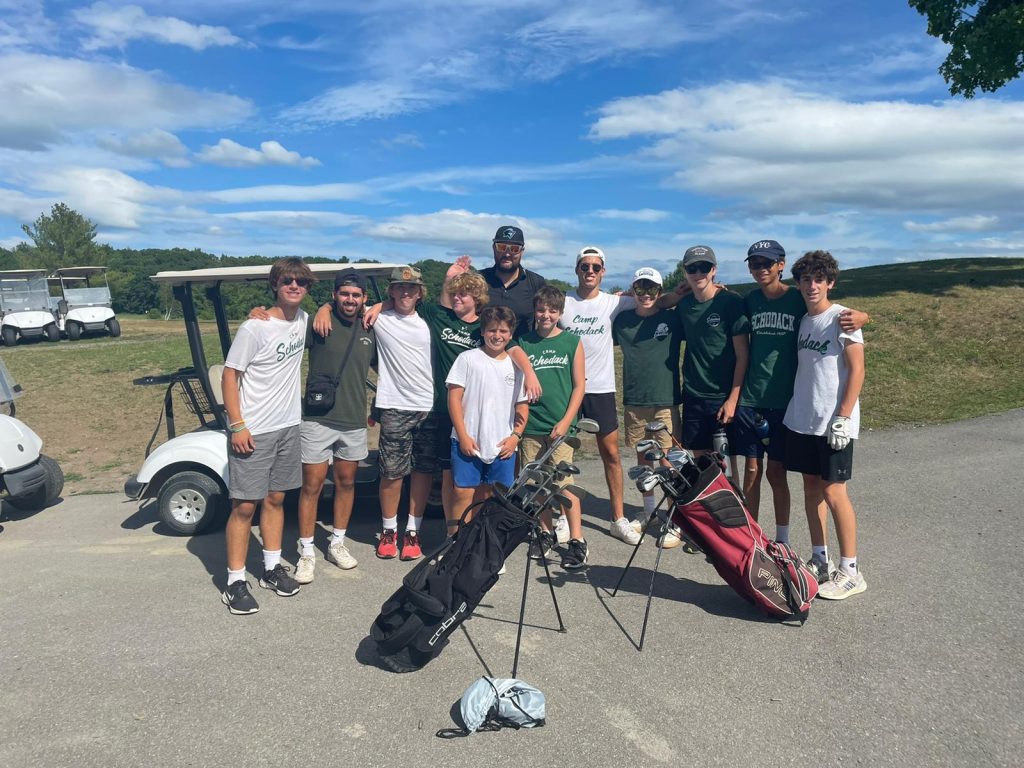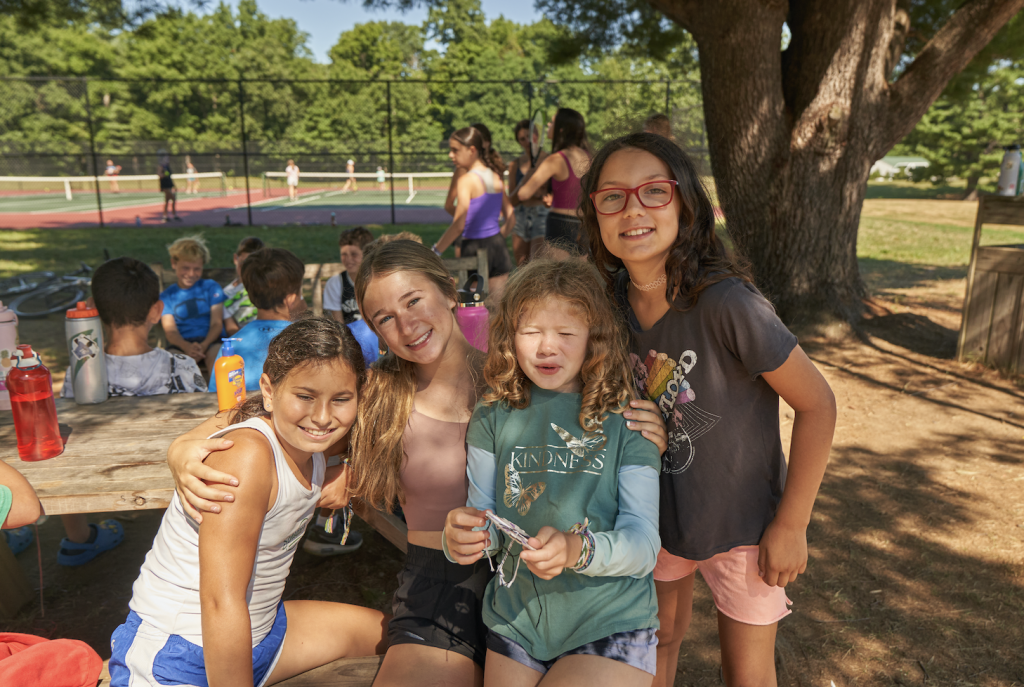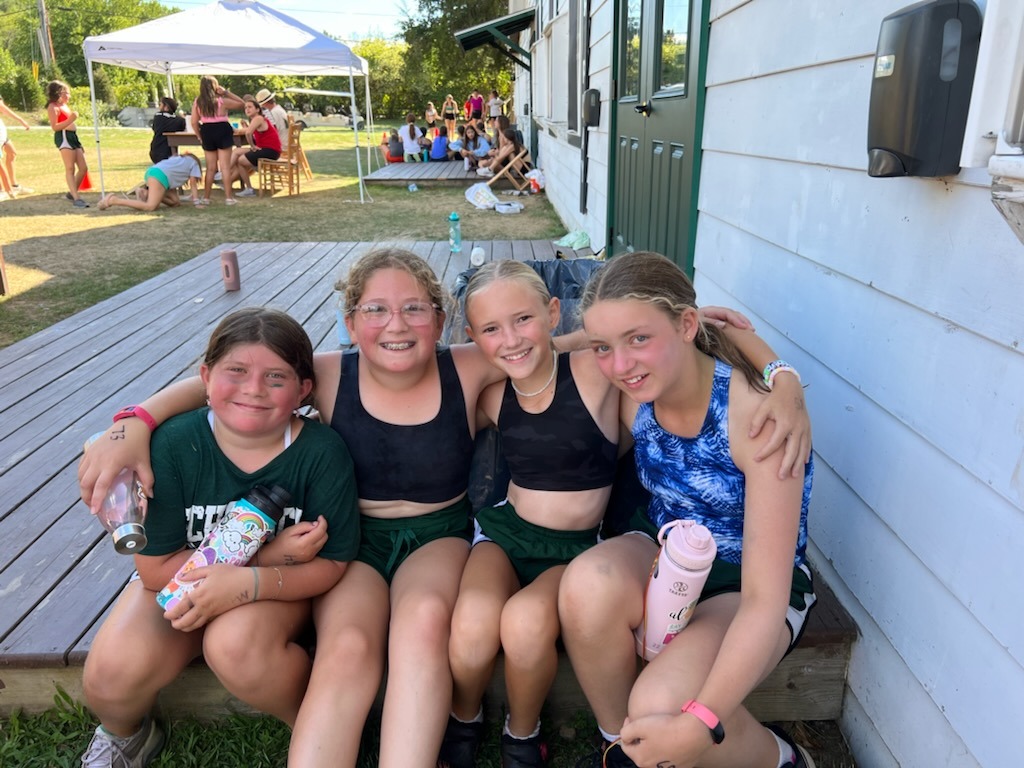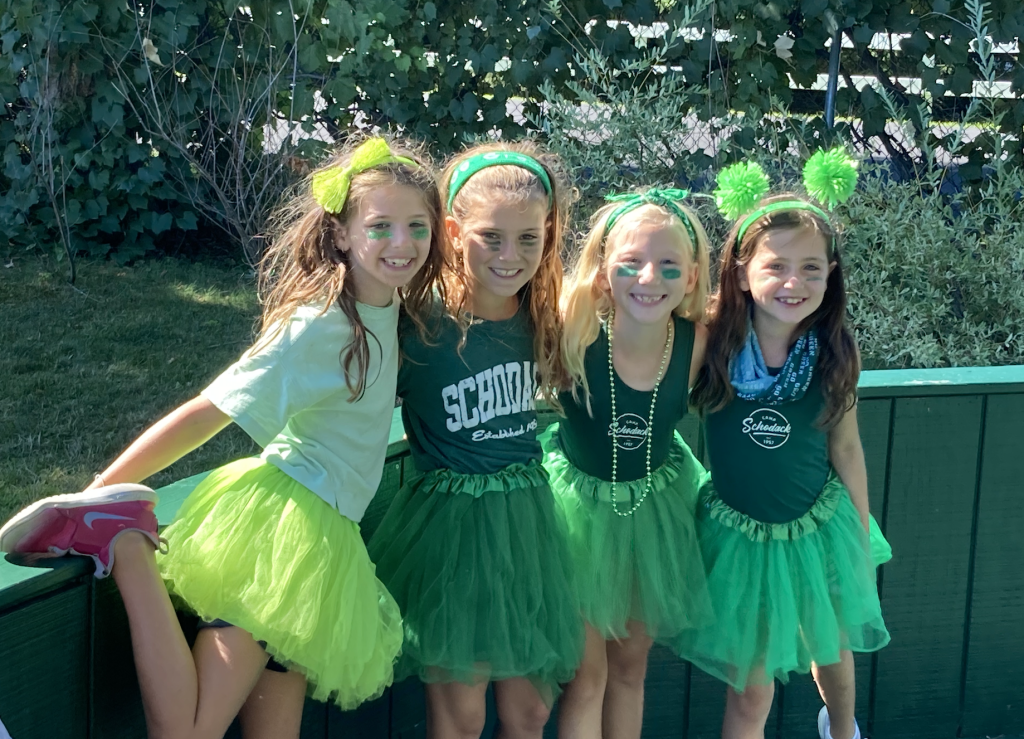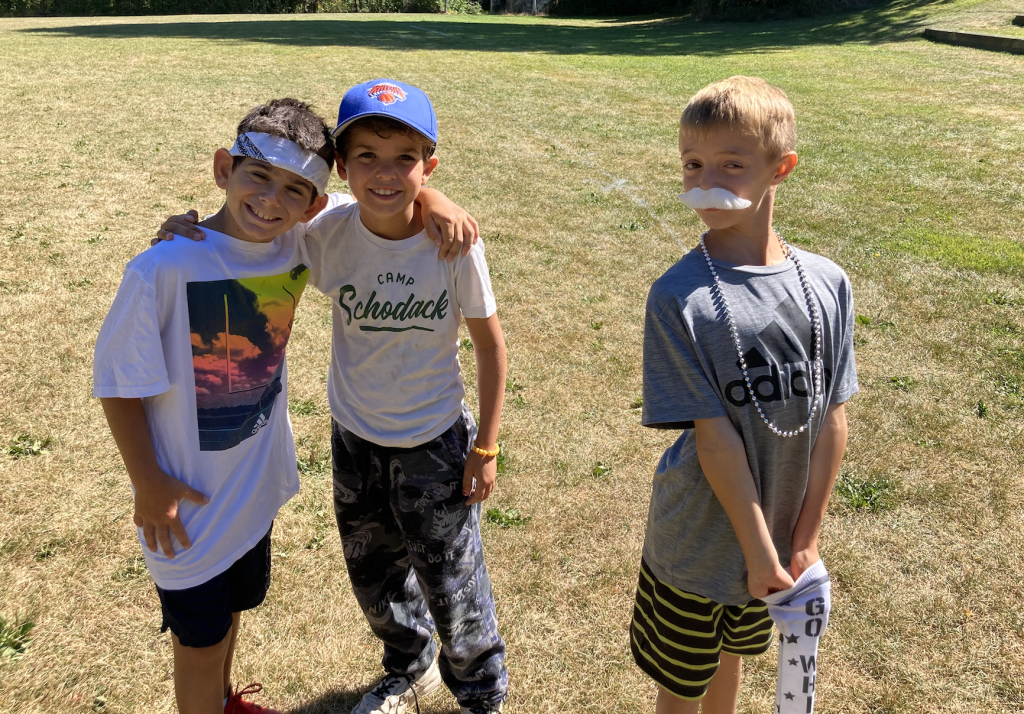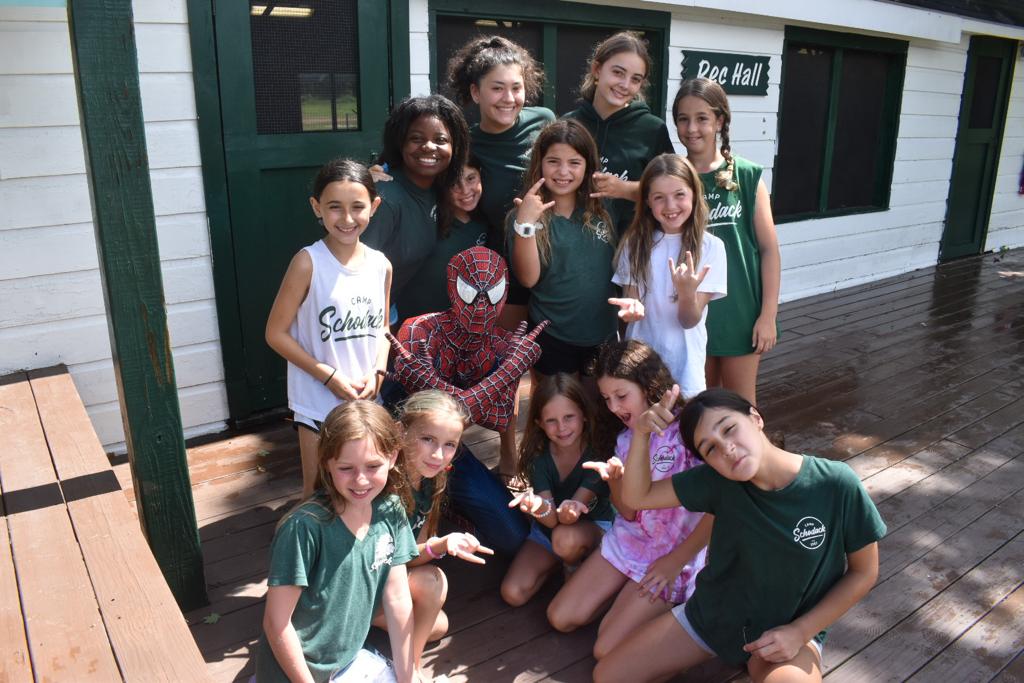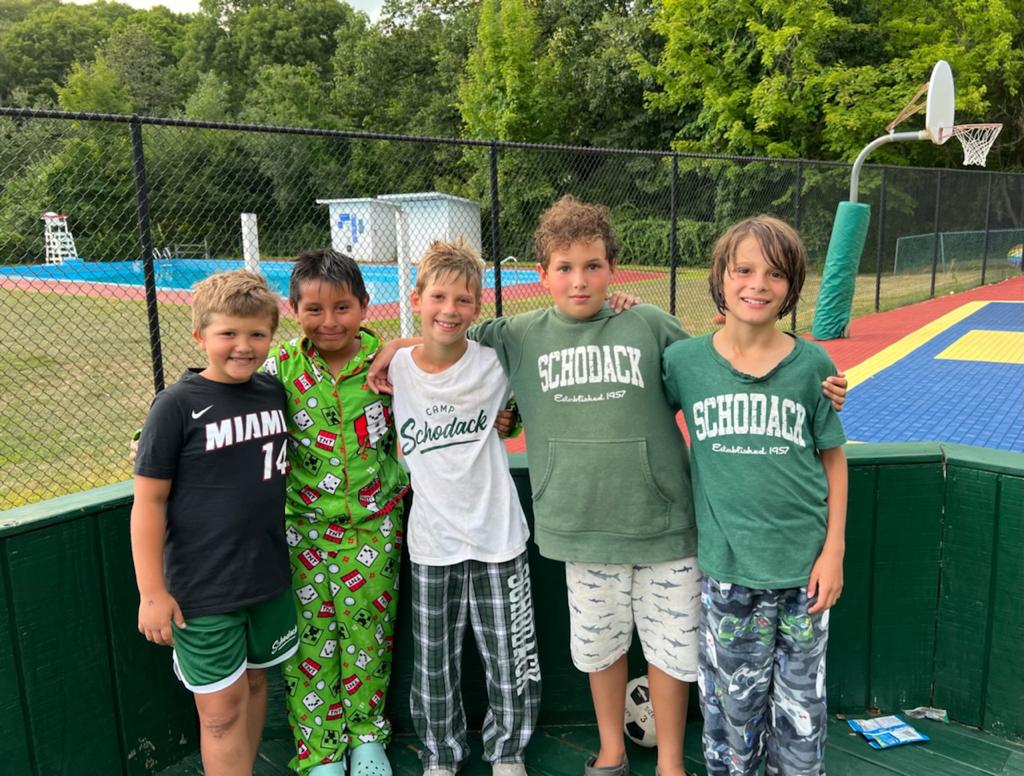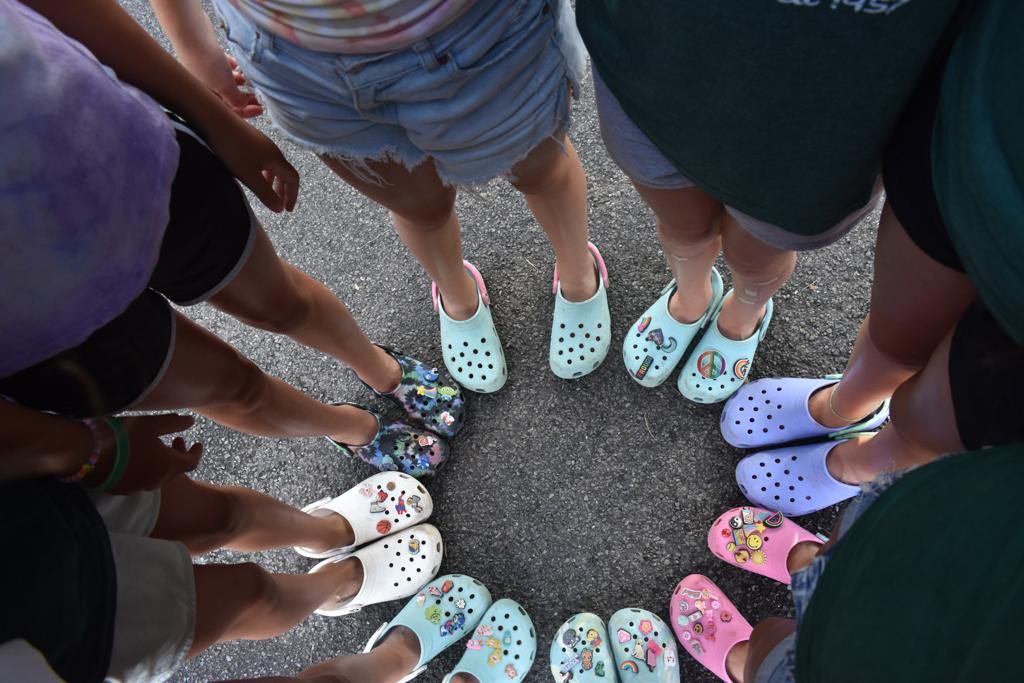 The Schodack Scoop!
Here is a copy of today's Schodack Scoop written and collated by Amir Alexander our Communications Intern. The Scoop continues to be a great source of news and information for campers and staff every morning.