Another Epic Week at Schodack!
We're loving this summer! What a week we've had here at Camp Schodack. We've welcomed in Second Session campers, witnessed incredible talents from our staff, and have had a week full of adventure and excitement! We've been enjoying the beautiful July heat: cooling off at the lake, pool, or new and improved extended water slide!
Things started on a high when we welcomed in Second Session campers on Sunday morning! The day was full of greetings, new friendships, and laughter. At the pool, there was an impromptu pool party. There were intense games of thumb war, water tricks, and pool basketball. We rounded off the day full of activities with a savory dinner and a scrumptious dessert.
The night ended with the Counselor Show! Staff members were excited to show campers their hidden talents. One staff member showcased his ability to eat up to forty Pringles in one go. Others sang or took part in skits. A group of lookalikes took stage, wowing us all with their similarity in appearance.
On Monday, a new week had officially begun. Camp rang with the sound of singing as campers bounced from one period to another. The adventure team have spent the week taking campers on nearby voyages. Campers have enjoyed hikes to waterfalls and beautiful nights under a starry Vermont sky.
Campers have also been able to enjoy all of our thrilling activities. Relays at gymnastics, crepes at cooking, upping their skills at basketball. It's been nonstop fun in the 12123!
The communications team has loved documenting the summer so far and are thrilled to keep bringing these weekly newsletters all summer long. There is so much to look forward to in the next few weeks!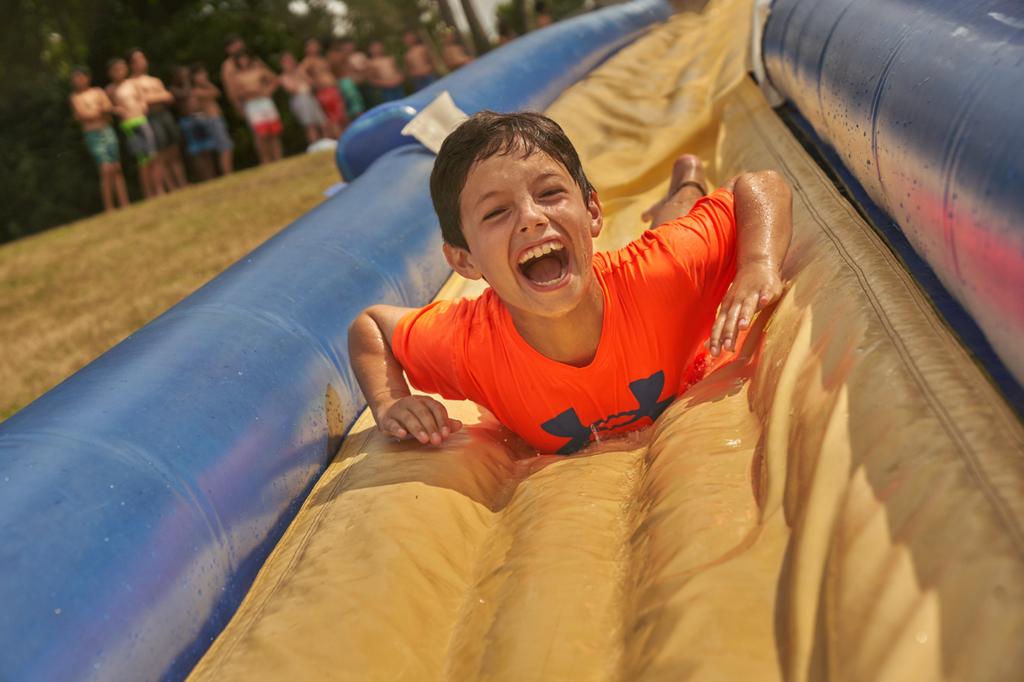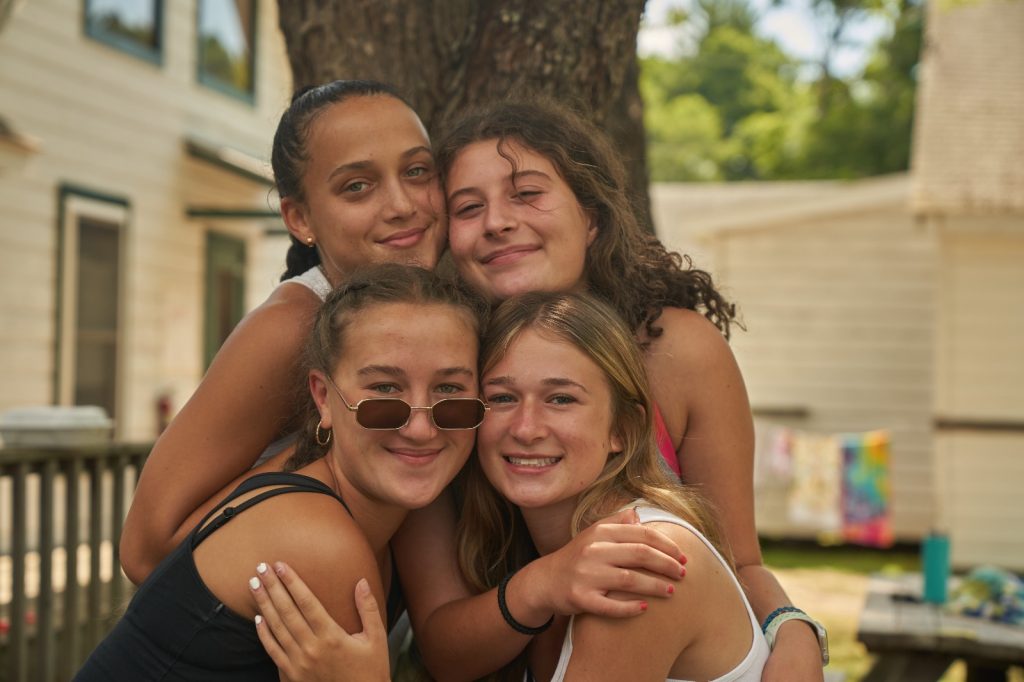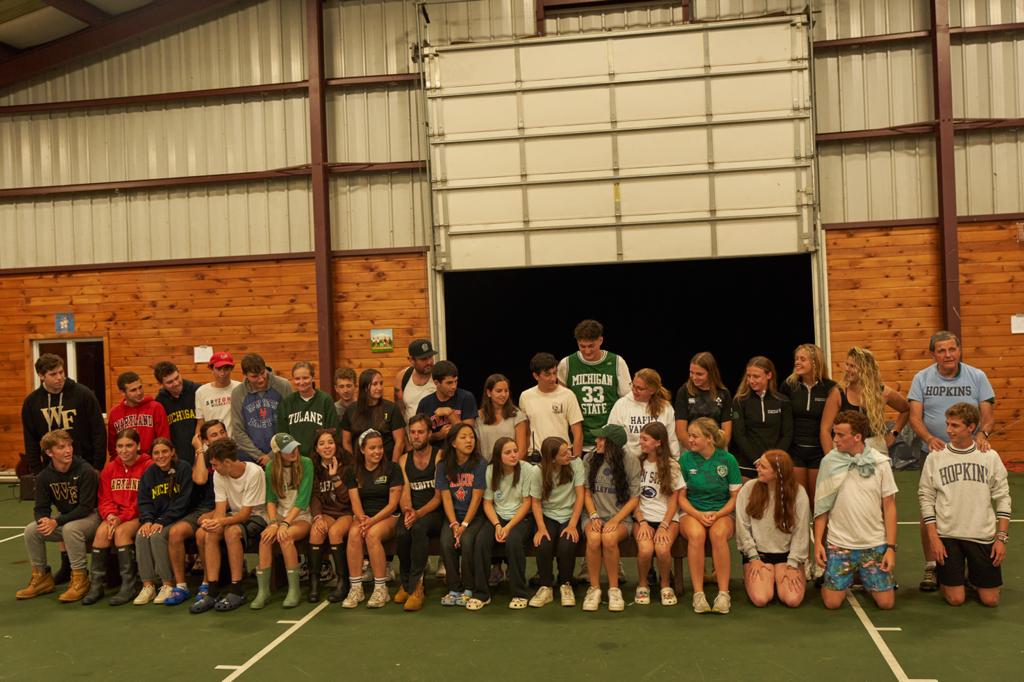 Themed Dinner – Mediterranean!
Every week, we get to enjoy a special themed dinner. This week's theme was Mediterranean Cuisine. The dining hall was transformed into a vibrant Greece. The food was spectacular. The music was so good that it warranted several dance parties throughout dinner. At a point, a good portion of junior camp formed a train as the dining hall echoed the lyrics to 'Mamma Mia.' It was an excellent way to cap off a fun day!
Division Spotlight- Juniors
Junior Girls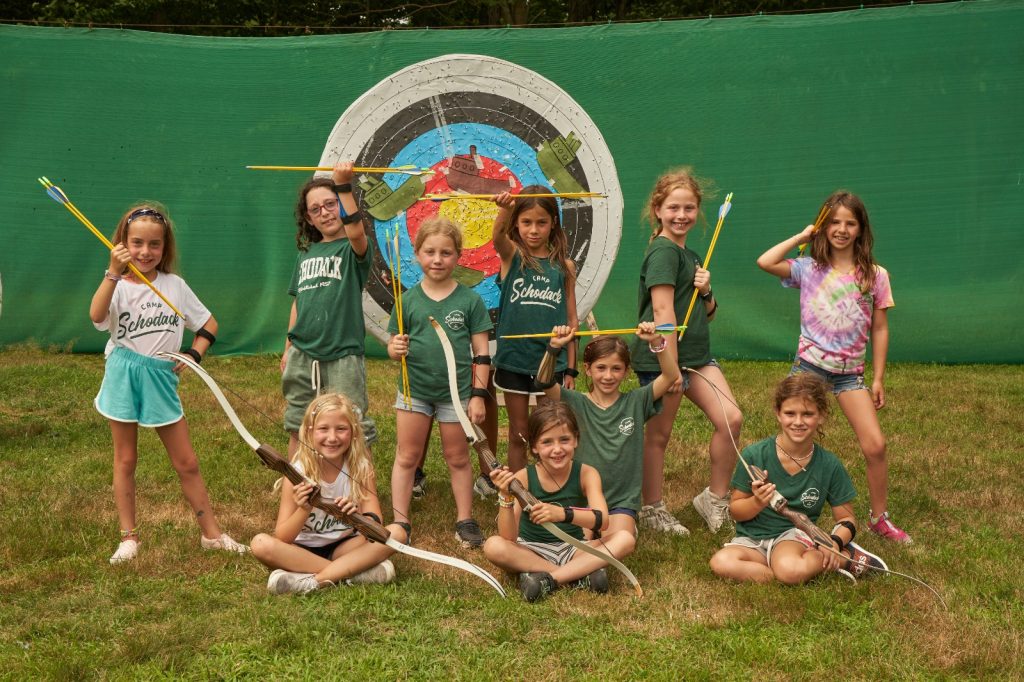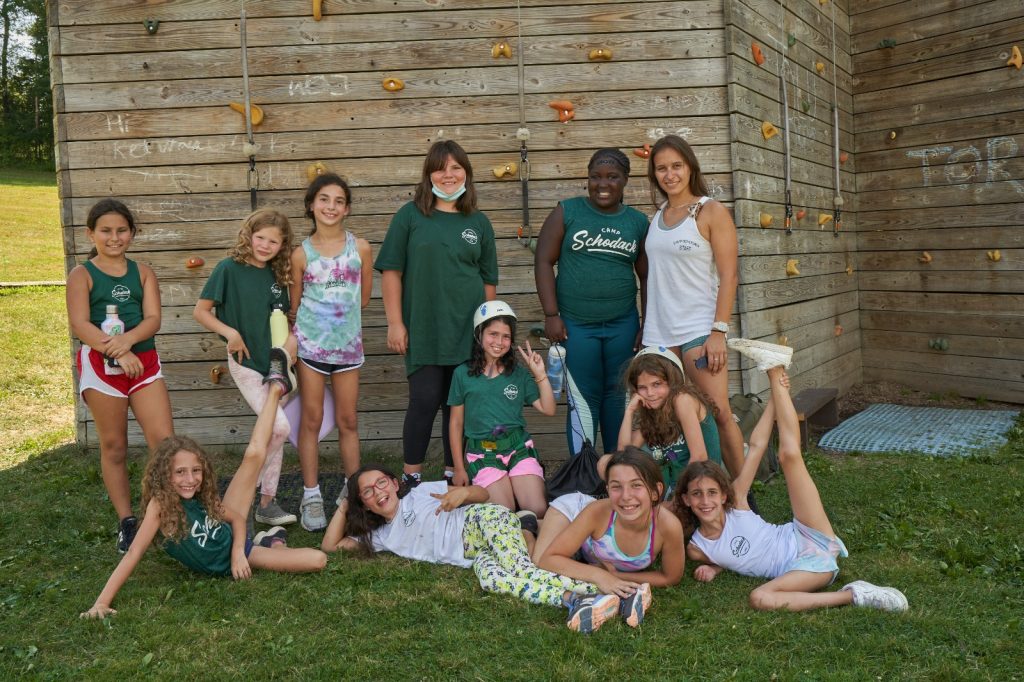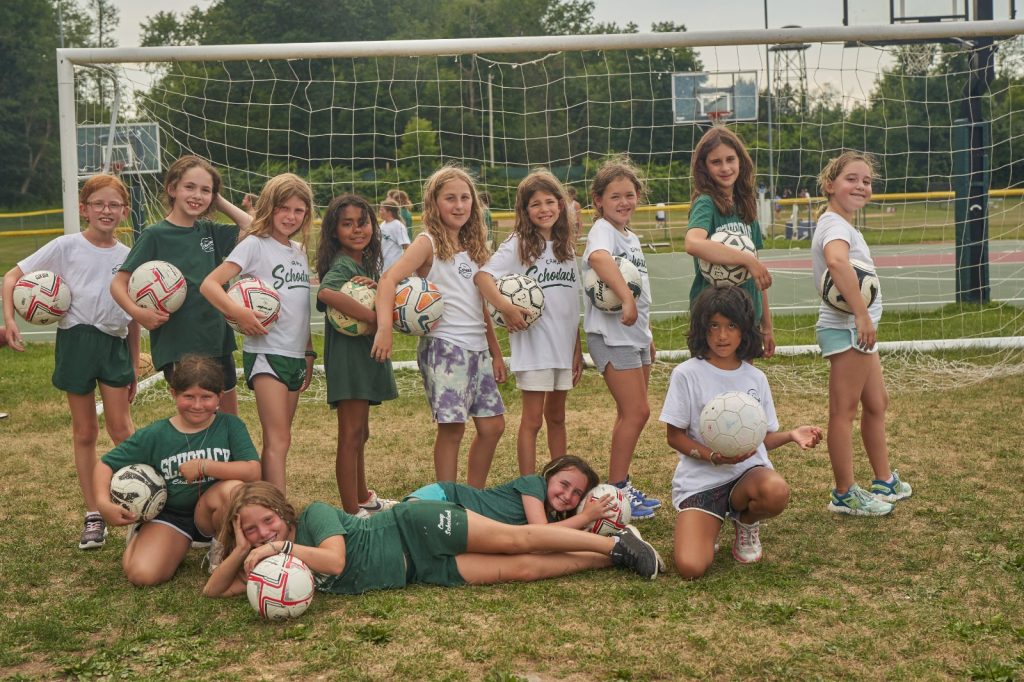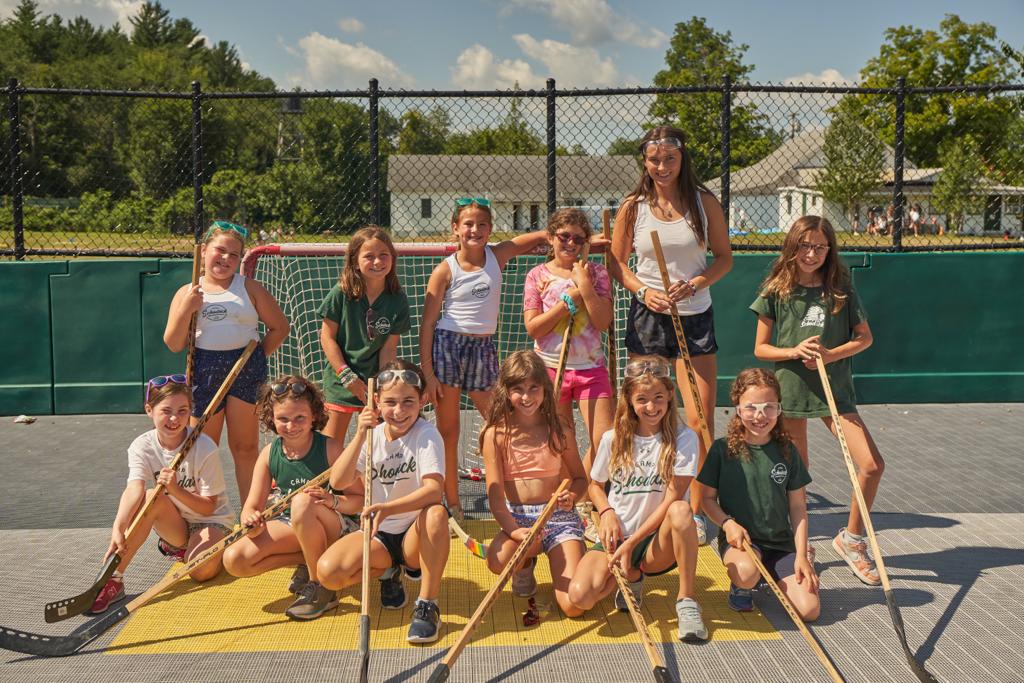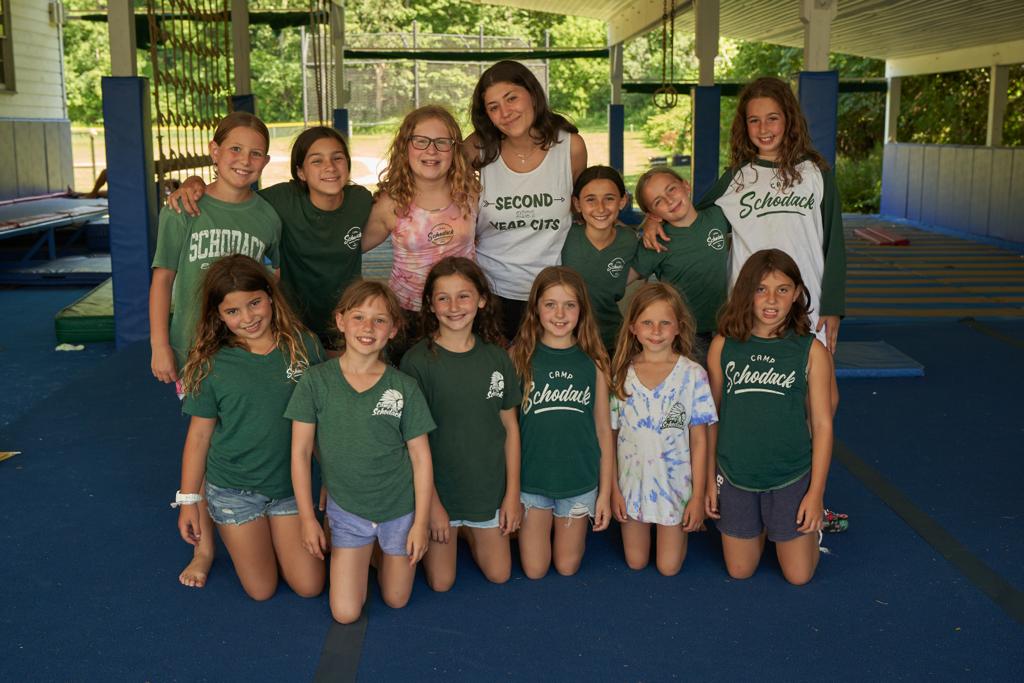 A big hello to our Schodack Families!
The Acorn and Junior Girls have had a jam-packed week here in the 12123! The second session has gotten off to a great start. The campers were all beyond excited to jump into the camp life and those who have been here were very excited to welcome all of the new girls.
The Acorn Girls were the first ones back from the hike on Tuesday which means they were also the first ones to hit the playground. They had the biggest smiles on their faces and had so much fun swinging on the swings.
The Beech Girls had a blast at soccer this week! They were all shooting on one of the LTs for a shoot-out at the end of the soccer period. Their counselor Lindsey even made a couple of sick shots.
The Cypress Girls have been loving their new bunk switch! They had a blast at FunPlex jumping on the bungee trampoline. Almost every single one of them was flipping around trying to see how many flips they could fit in one jump.
The Dogwood Girls had so much fun this week during the pool and were even able to have a bit of free swim at the start of the activity period. They also had so much fun at FunPlex zooming around on the go-carts.
The Hickory Girls, despite living in two separate bunks have been loving the time that they spend together during the days and at night before they go to bed. The ice cream on the trip day was definitely a major hit!!
Last but not least, we have a special shoutout for the Cypress Girls in G3 who ended up in 1st place for lip sync!!! They performed a song from Shrek; all of their hard work certainly paid off!
The second session is well underway, and we are all having so much fun! We are so excited to continue sharing laughs and smiles!!
Xo, Morgan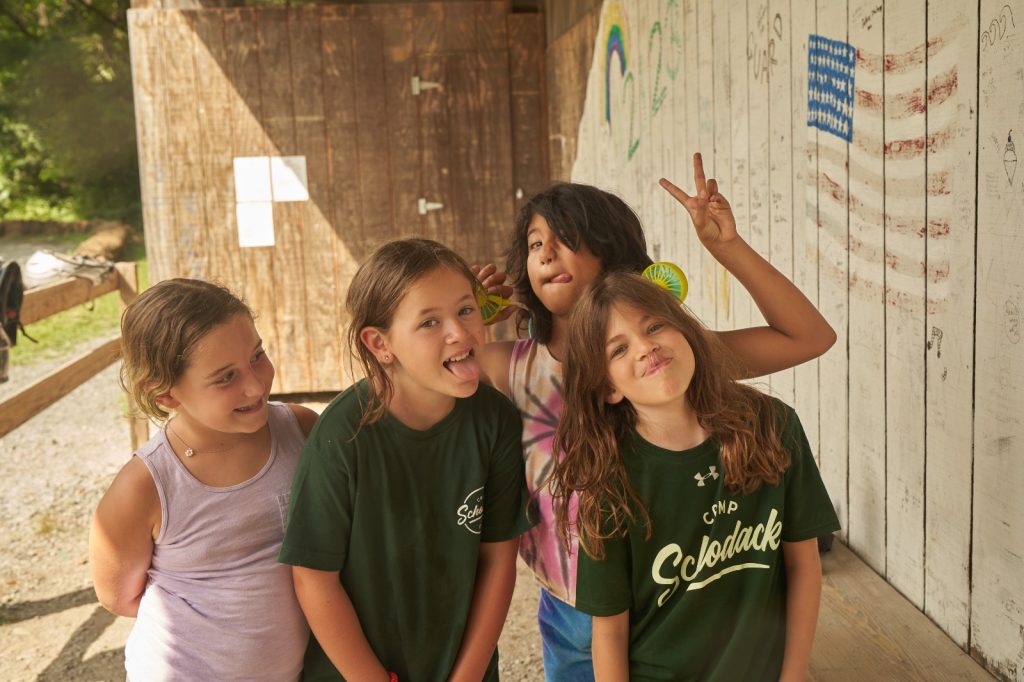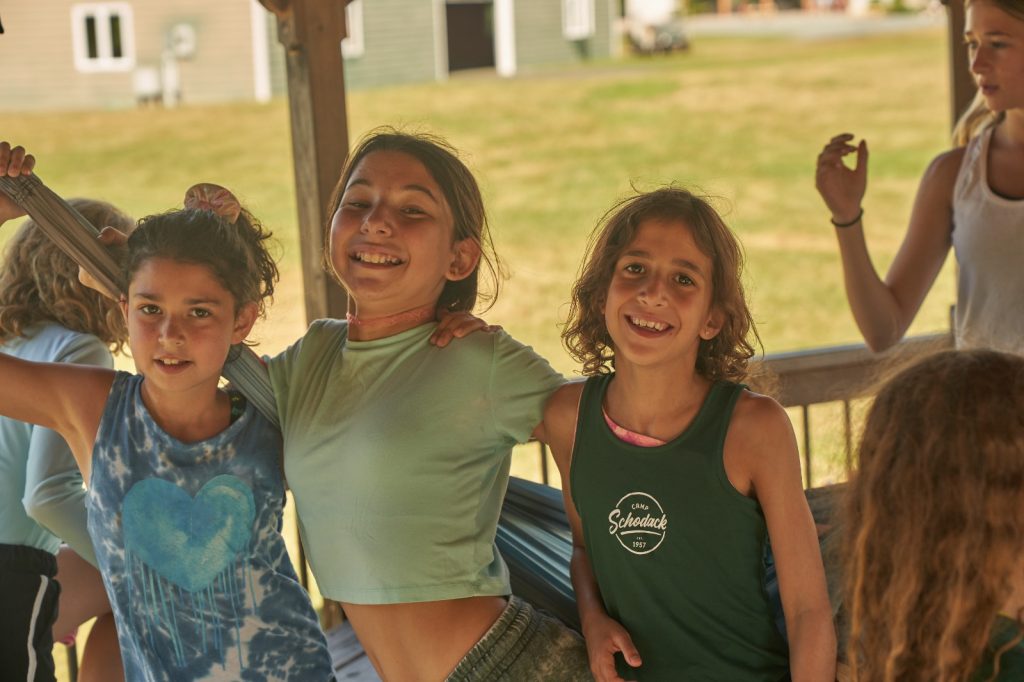 Junior Boys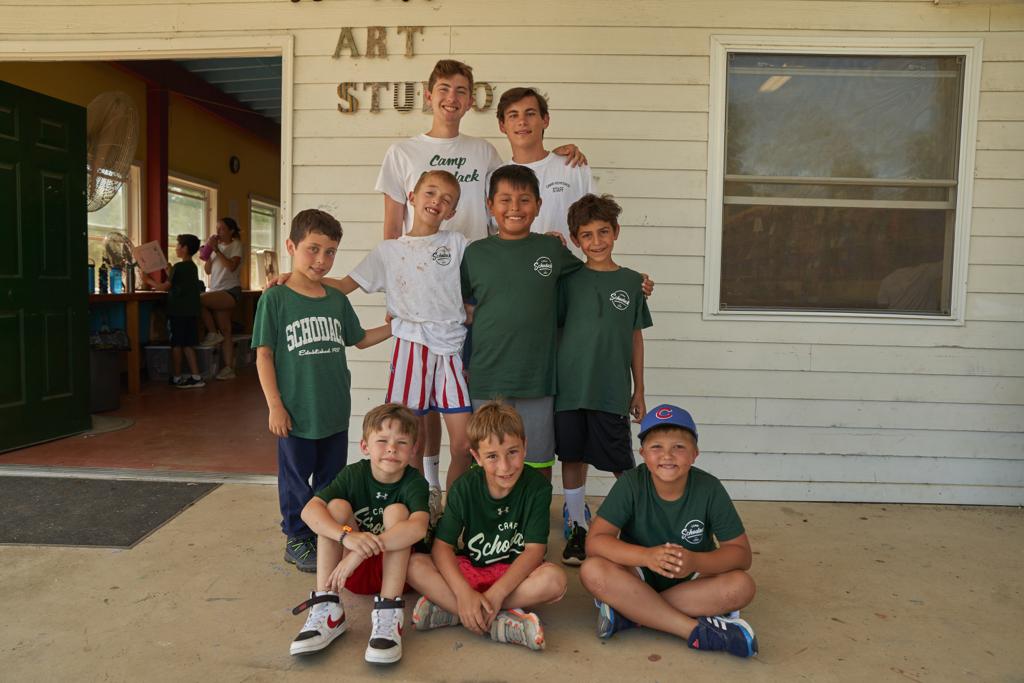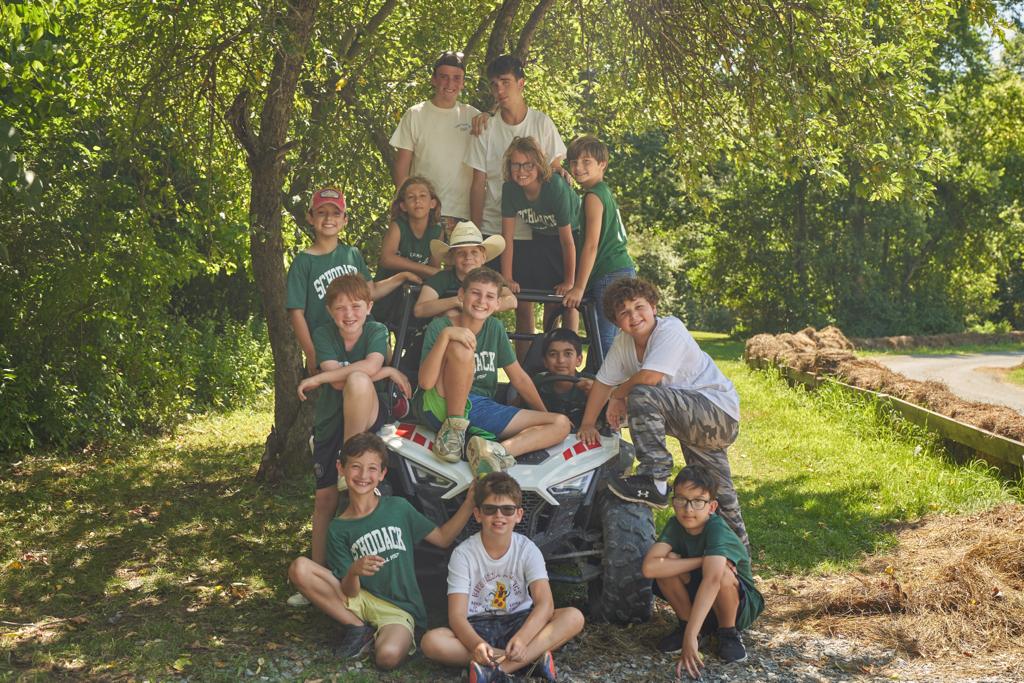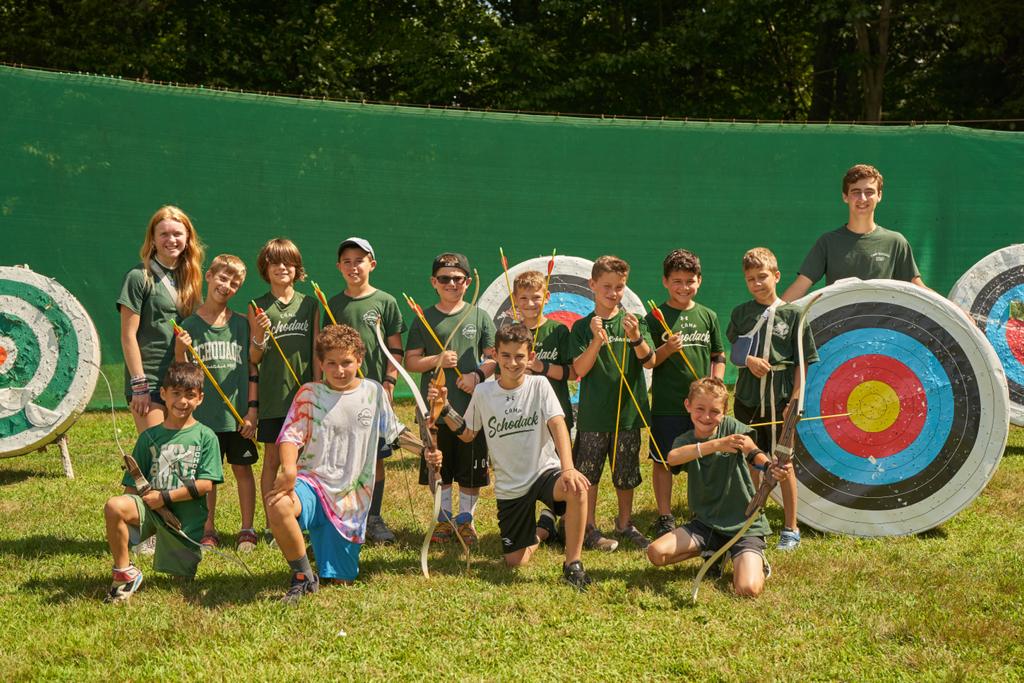 Hiya Schodack Families!
The Second Session has gotten off to a fabulous start!
With the sun high in the sky, Junior Camp has jumped right into activities.
Our first camper choice of the second session was filled with a photo scavenger hunt, where many new places were discovered, new friends were made and many silly photos were taken!
The Acorns Boys had a blast at Funplex for trip day, the bumper water boats were an instant hit and they all tried their hardest to get a hole-in-one at minigolf. After a big trip day, they all enjoyed delicious soft serve ice cream (or Dole Whip) at Lickety Split, with rainbow sprinkles of course and lots of messy hands but smiling faces!
The Beech Boys are still celebrating after taking out third place in Lip Sync with Lady Gaga's 'Telephone', with help from Dusty Dance to perfect with sweet moves. Their bunk mascot Douglas the dog has become a bit of a camp celebrity with everyone wanting to have a picture snapped with him. His picture wall takes pride of place in the B1.
The Cypress Boys have been reeling from besting their GL George at Newcomb at Volleyball, Karime was very impressed with their communication and teamwork. Everyone was keen to get to the lake on Monday and despite the weather were able to kneeboard and waterski! The banana boat will have to wait till next lake period boys! I'll be there! Top Trumps card gamer has been a bunk fav during rest hour, with many new facts being learnt along the way.
The Dogwood Boys have been creating masterpieces in Arts and Crafts, with canvas paintings of balloons. They had a hilarious time at night activity at 'Change your Counselor', Bradley and Levine were nearly unrecognizable in their costumes and were such good sports about it.
The hike at Schodack Island State Park was a success and the boys enjoyed playing on the playground taking turns on the cool zipline.
Junior camp is looking forward to an amazing next few weeks of the second session here at camp!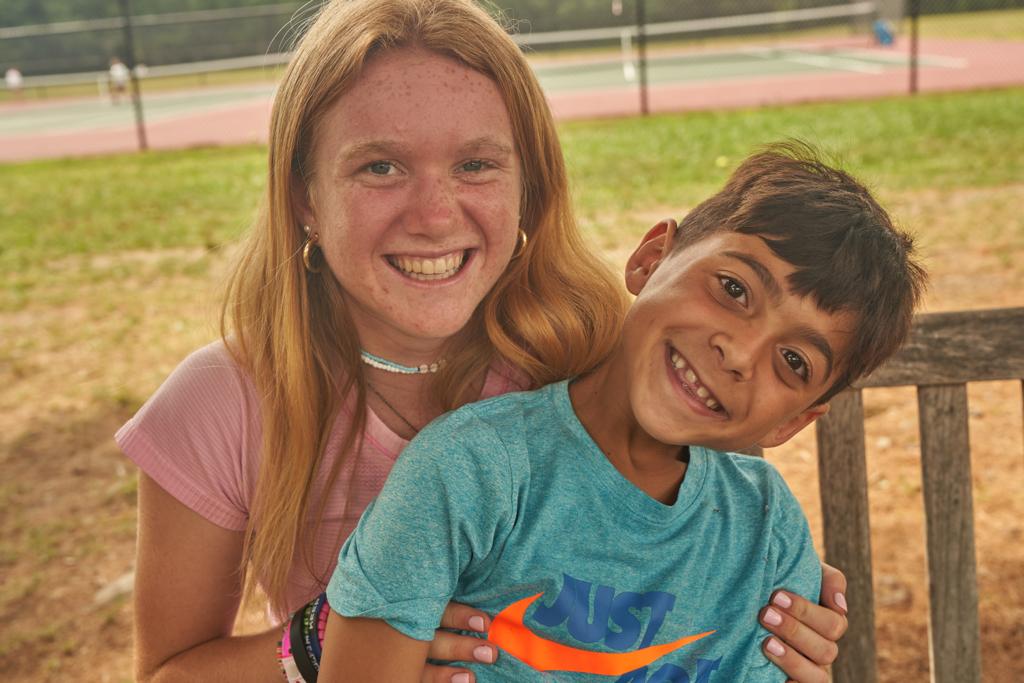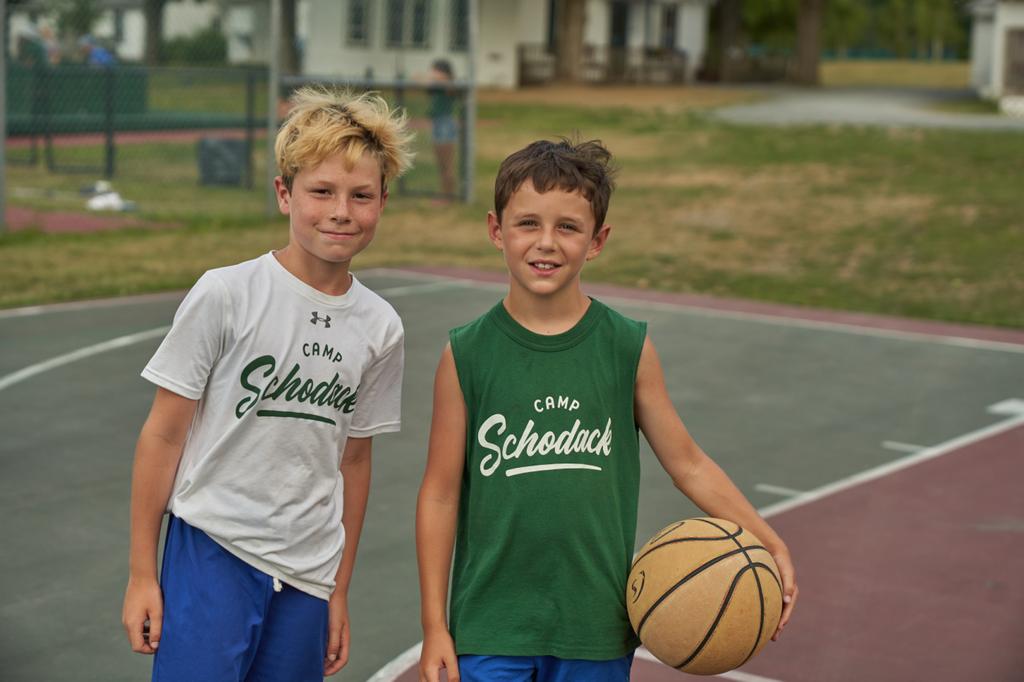 Division Write-Ups
Middle Girls
What a busy week at camp! From welcoming our Second Session campers to trip days, the past week has flown by!
The Middle Girls absolutely delighted us with their impressive Lip Sync performances that truly blew the crowd away. From Taylor Swift Medleys to performances based on 'Band Geeks' and 'Tuck Everlasting', it was the Willow Girls and their 'Teen Beach Movie' that landed the title of first place for the Middle Division- well done girls!
The excitement didn't end there, with virtual visiting day arriving quickly afterward! Although the girls would have loved the chance to see you all in real life, they were thrilled by the packages that arrived, bestowing them with mountains of candy and other delightful treats. Needless to say, it was a sugar-filled day, with plenty of smiles all-round!
Trip-day brought with it the opportunity to burn off some of that energy, as Middle Camp headed off to a hike around York Lake in Massachusetts. The girls completed a 2.2-mile hike around the lake before heading off to even more fun at FunPlex where go-karting, crazy golf, and giant slides awaited them! And not forgetting the ice cream break in between! It was a jam-packed day of fun!
The Middle Girls balanced out all of this business with some relaxing and chilled-out night activities, including a bonfire with the works (hello S'mores!), and a movie night featuring Pixar's CoCo. We can't wait to fill you in on what we get up to this week!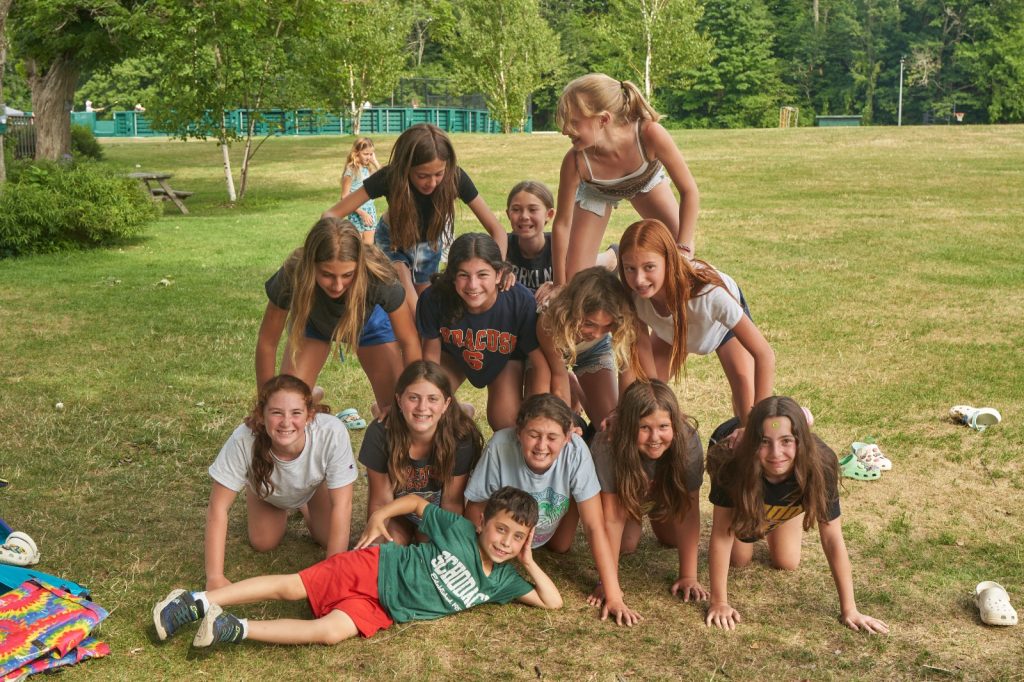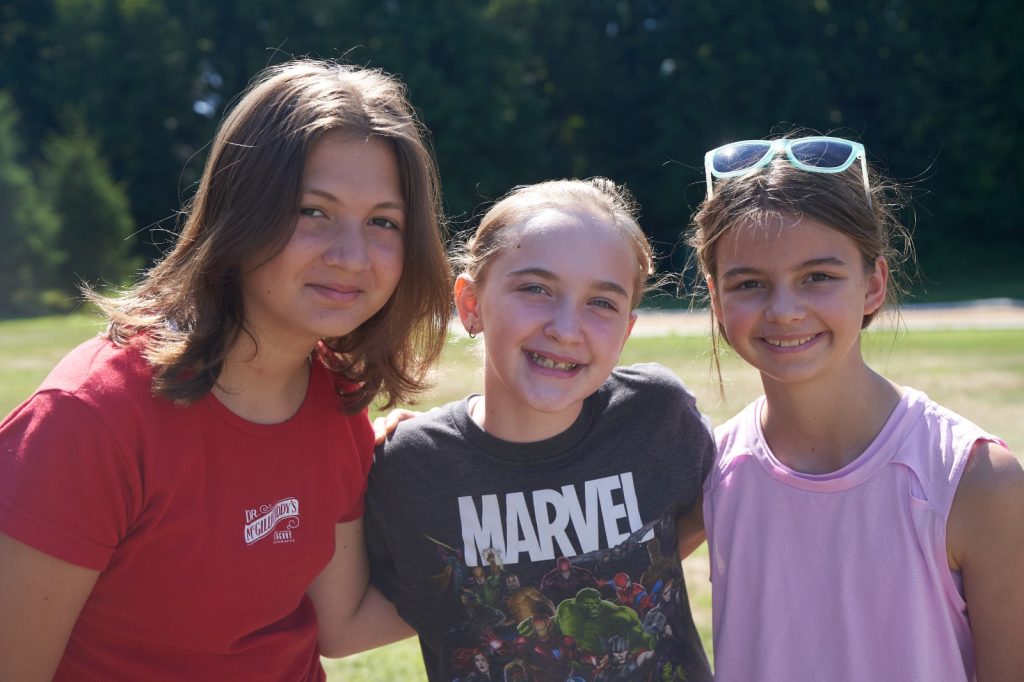 Middle Boys
What another riveting week for the Middle Boys! Not only did they enjoy the fun activities, a new wave of second session campers arrived, who are a great addition to the 12123! The Boys loved the counselor show, put on by the entire staff, with acts ranging from dances and music performances to a comedy skit to even a Pringle eating competition!
Additionally, a handful of campers participated in the Bonus Ball tennis tournament, which was such a fun day. We also had a refreshing change of scenery on trip day, where the Middle Boys went on a 2+ mile hike near a beautiful lake and then to FunPlex.
At FunPlex, they were able to jump in a bouncy castle, play mini golf, and ride bumper carts. All in all, the special events this past week have been awesome, and we cannot wait to see what the rest of the summer has in store for us!
The Sequoia Boys have had a wonderful week. They have been playing spike ball whenever they have a free minute. They are still celebrating their 3rd place lip sync dub and are looking forward to the final leg of Triple Crown: BPN!
The Redwood Boys are loving activities. During their downtime, they play many card games in the bunk, such as Magic Cards, Exploding Kittens and Palace.
The Mahogany Boys had a great time at their Tag Medley night activity. They are always active and are loving lake, basketball and baseball.
The Middle Boys are having a blast here at Schodack and the days are flying by! The second session is well underway, and we are continuously sharing laughs and smiles!
All the best,
Jeremy Schmelkin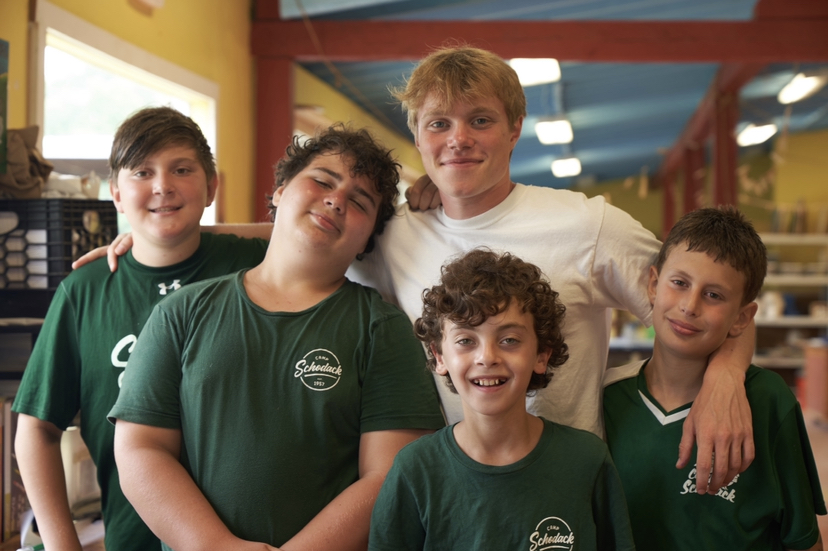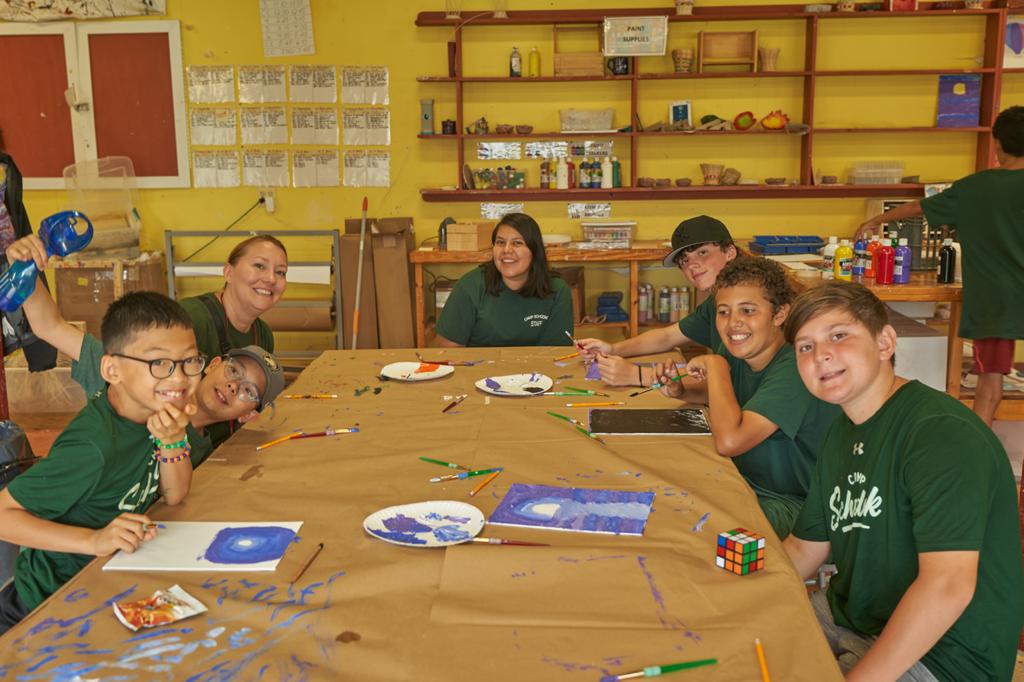 Senior Girls
The Senior Girls had another great week here at Schodack. After saying goodbye to the first session campers, we went straight into Visiting Day facetimes and packages.
All the girls had the best day talking to their families and eating snacks. Sunday saw some familiar faces return for the second session. The girls were so excited to see their friends after a year apart, we greeted the buses and had loads of fun catching up.
The start of the week saw more activities for the Senior girls, full days with good weather and fun. The Senior 3 girls had a great time at Tennis playing an intense game of jail. All the girls showed their brilliant forehand skills.
The Senior 1 girls learned a fast-paced Dance routine this week and perfected it by the end of the activity period. They proved yet again that they are amazing at dancing and can crack any routine.
The Senior 2 girls headed across to Archery and Arts and Crafts and made some great projects. The girls got very creative and made some really cool things.
This week we had some really fun night activities, starting off with a Senior camp brainstorming night. They all came up with some of their favorite night activities they want to complete by the end of summer.
Tuesday saw us head off on a trip, Funplex, ice cream, and bowling. The girls really got into the day and were seen go-karting, mini golfing, and having the best time. The night activity carried on with all the Senior campers in the rec hall for a Movie Night, which was the brilliant film Moana. Everyone loved the movie and enjoyed their night snack after an exciting day.
Wednesday saw another full day of activities in really nice warm weather. Making the day even better was the night activity. The return of Senior camp Assassin! All the campers had the best time, running around and getting to know each other even better.
We had another action-packed week here at camp and can't to see what we get up to next week!
Senior Boys
Senior boys had another amazing week at the 12123 as we all welcomed friends to the bunk for the second session!
All the boys were so excited to visit with their families on visiting day and loved showing you around camp virtually! They loved all of their visiting day packages and were excited to take their goodies to the staff basketball game.
In an intense battle between Krouner's Konquerers vs the Herbst Heroes the Herbst heroes came out on top with the help of "Jack Basketball" leading the way.
Trip day was a jammed-packed day of fun starting with Funplex! Go-karts, bumper boats, and mini golf were just a few of the popular attractions.
We then made our way next door to a local ice cream shop called where we all had lunch and a giant ice cream cone.
Lastly, we went to the bowling alley where we bowled, played arcade games, and had all the concession food we wanted. Everyone had such a great time!
The boys are getting an early start to "Bunk Plaque Night." They have already started to pick their songs, have been hard at work writing lyrics, and sketching designs for there bunk plaque. We will be ready to perform on August 5th!
Can't wait for another amazing week in the 12123!
LTS
What a week for the LTs!
On Sunday the LTs were front and center greeting the new campers – several took buses at 4am to greet campers in NYC, Westchester, and Needham, while others helped newly arriving campers find their bunks, and still more unpacked the new arrivals so that the transition to meeting new camp friends was as smooth as possible. The early part of this week was taken up with a trip to Lake Placid – go ahead parents…take a hike up Mt Jo if you think you are up to it!! Stunning photos of the view were taken from the top and all were up and down safely…albeit Owen took things rather carefully in both directions.
On Tuesday the highlight was surely the visit to the USA Luge Center where we were instructed by five Olympians and then able to make a real start on real ice on a real luge sled. A stroll around the historic village with its outdoor dining facilities for lunch preceded a Chipotle feast upon arrival back at camp.
We turn our attention now towards The Carnival, which we will present to the camp on Sunday. Although before that I am sure several of our company will attempt to win camp's grandest competition (in that it's open literally to everyone) – Rock, Paper, Snerson on Saturday night. (And for those tempted to point out a typo…the competition is named for Evan Snerson, who won the event 5 times (while none other, yet, has more than one win).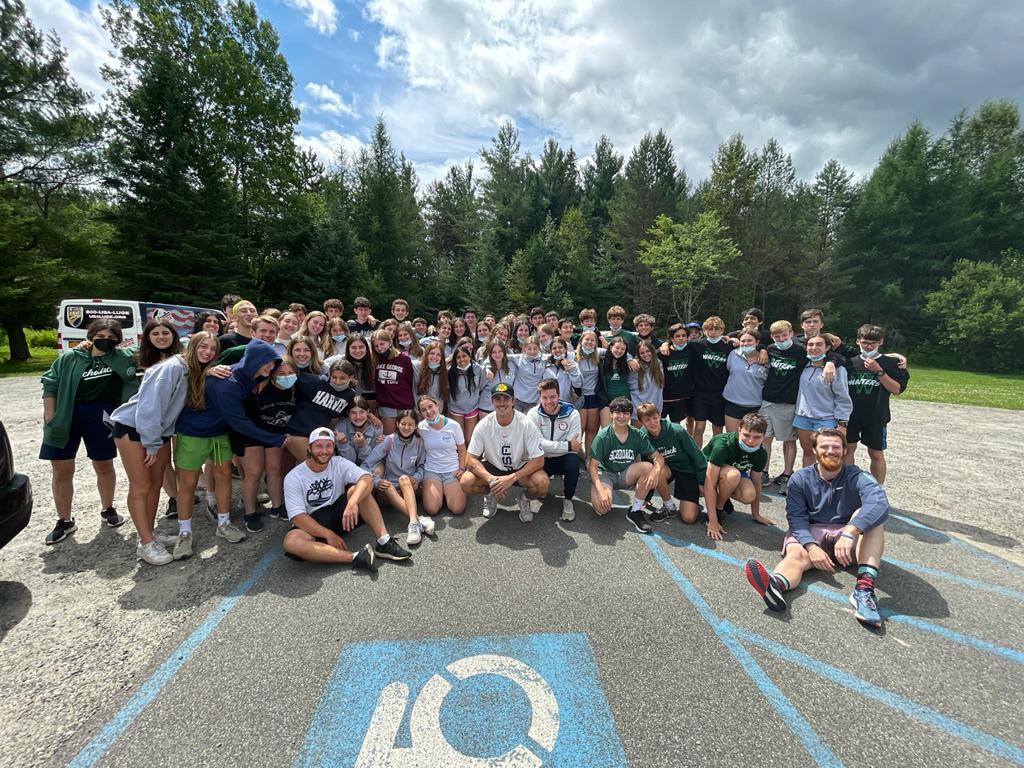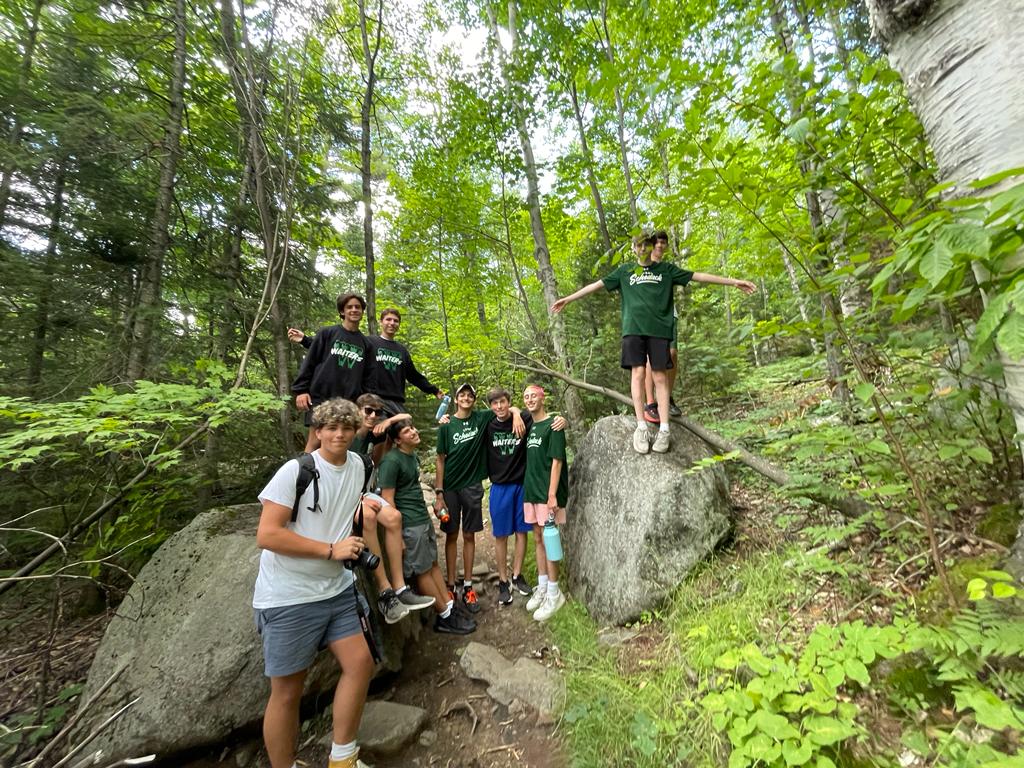 Trip Day
This week, Camp Schodack hit nearby trails for a relaxing morning hike. Then, a trip to Funplex made the day even better! There was amazing treats, go-karts, and a towering spider-web for campers to climb. It was a thrilling day that campers won't soon forget.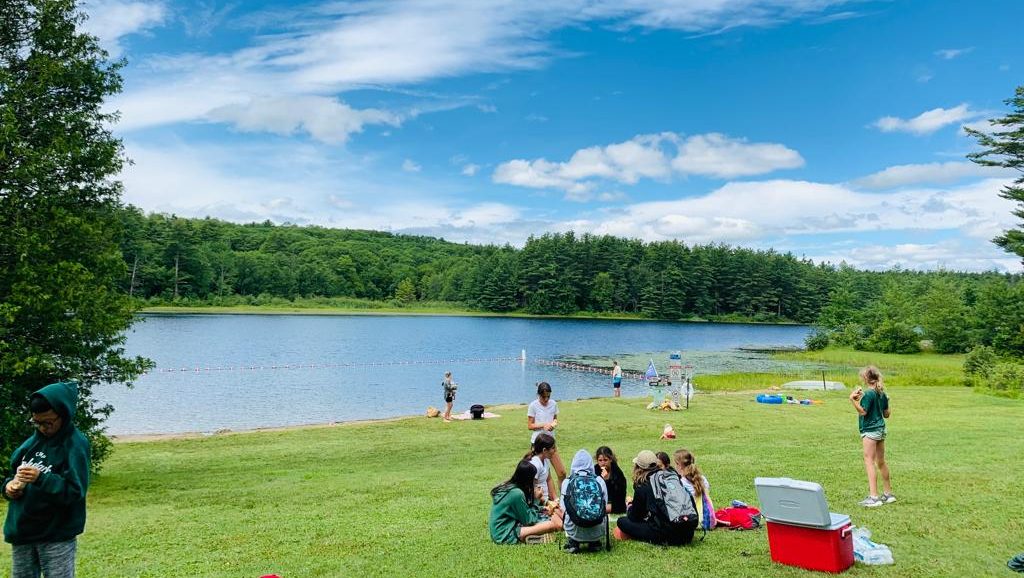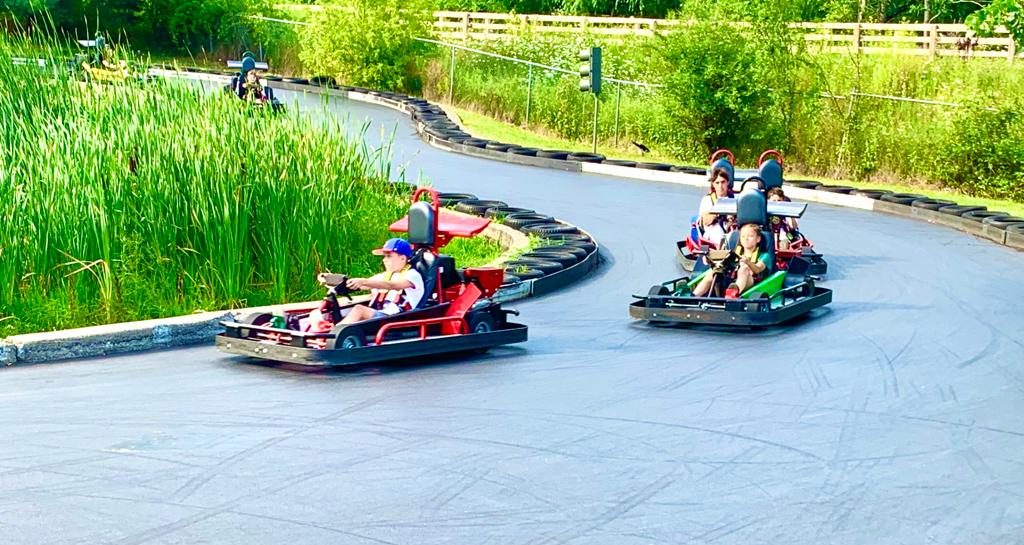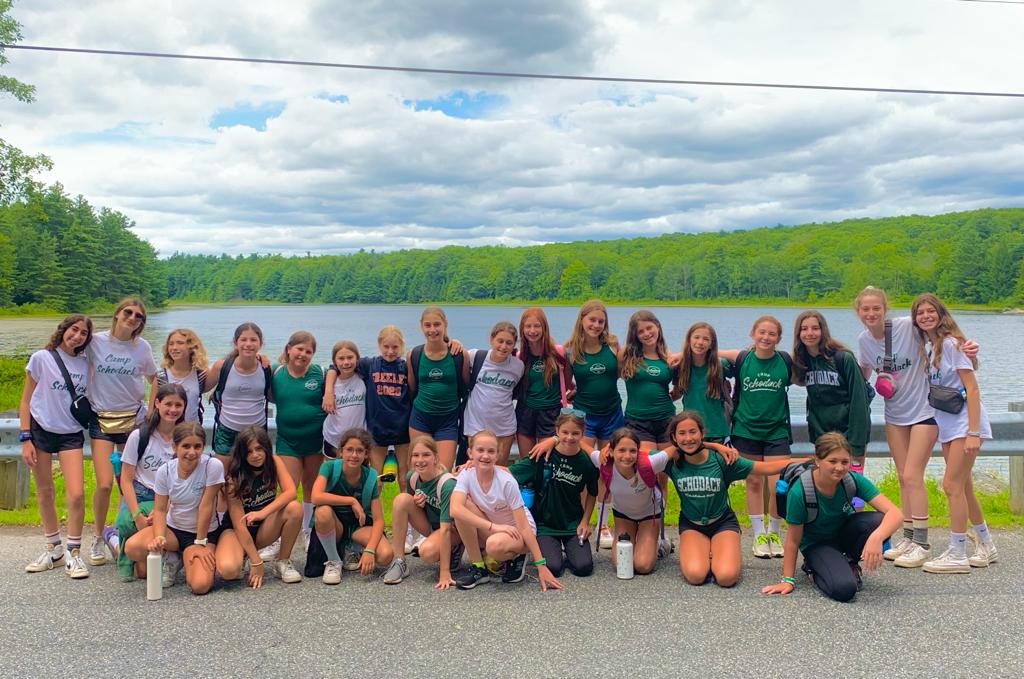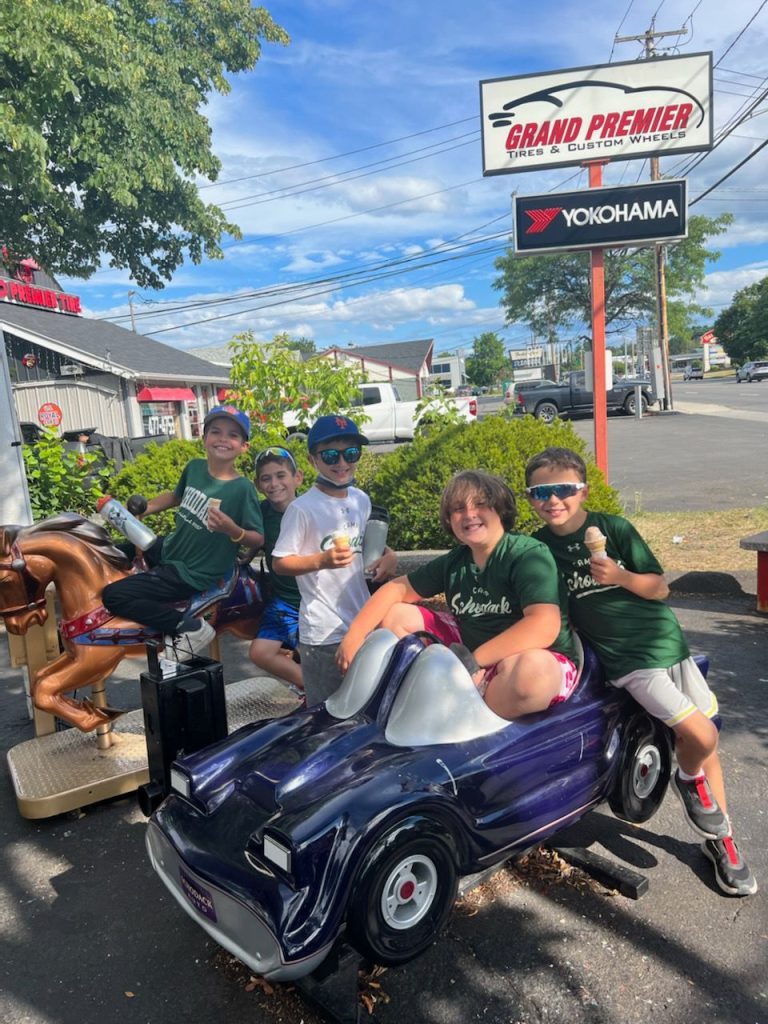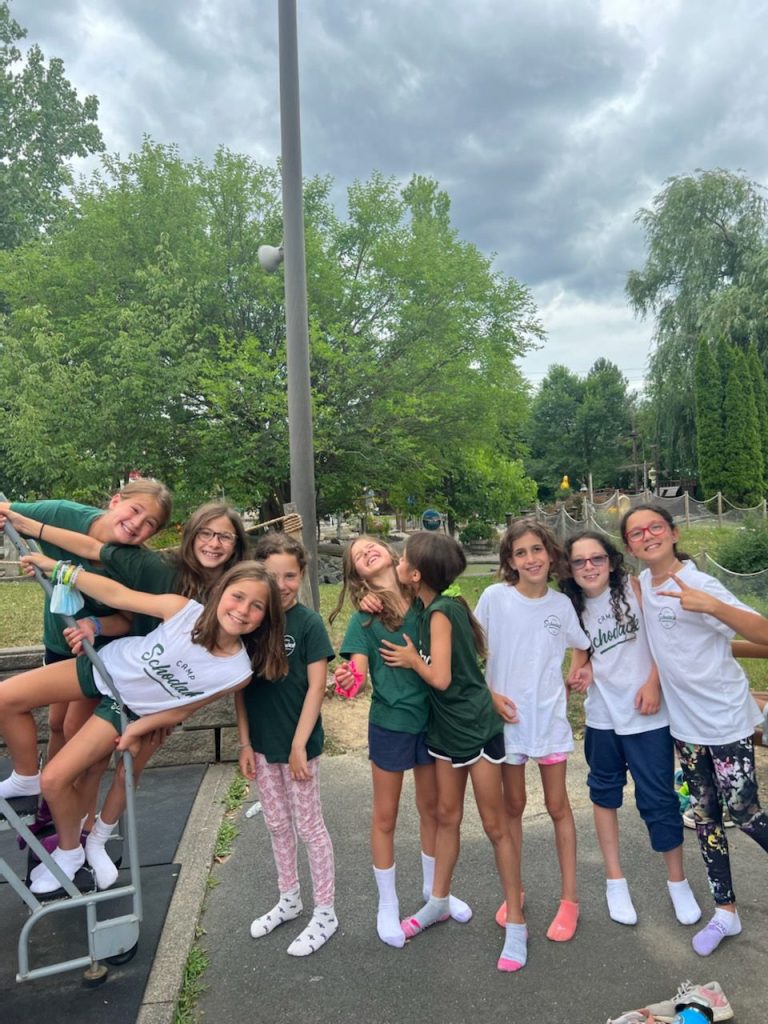 Barberville Falls and Shaftesbury Park
This week, The Adventure Team took Junior and Middle camp to Barberville Falls! It was perfect hiking weather.  Later on, some of  the Senior Girls got to enjoy a night in at Shaftesbury State Park. Chatting by the lake and having fire-roasted  hamburgers and hotdogs was pure bliss for the group.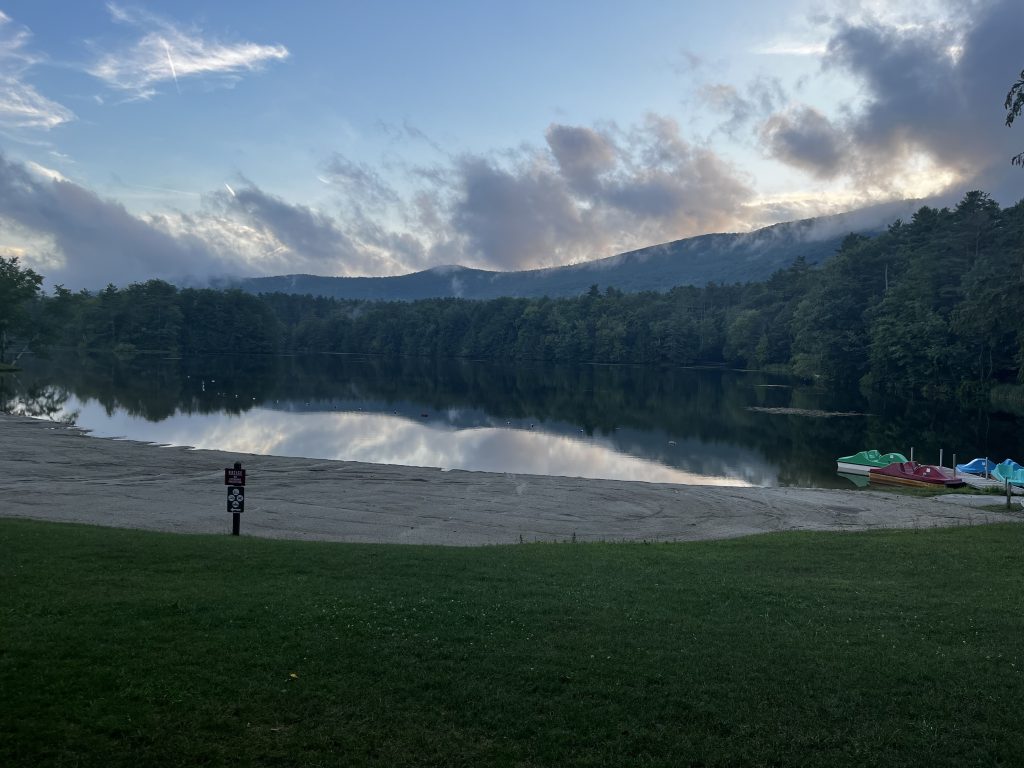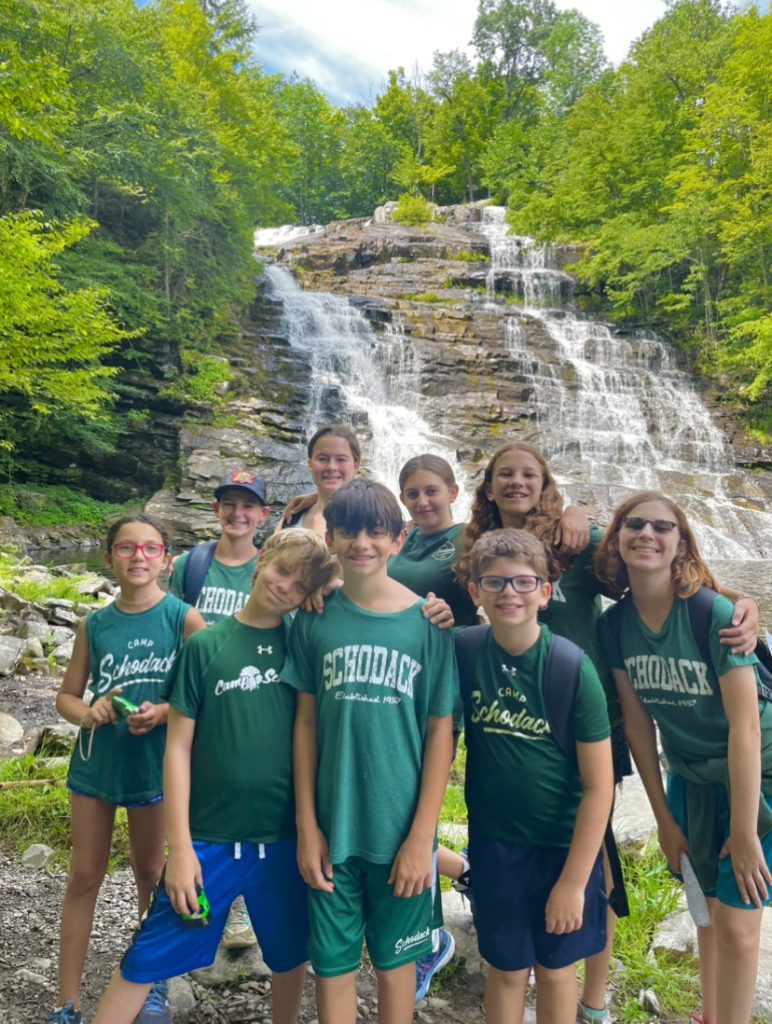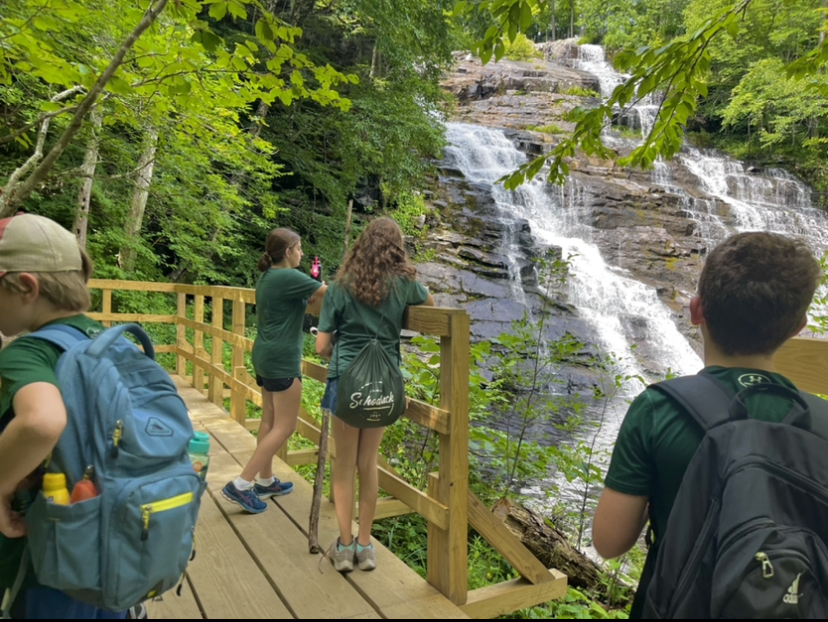 Scoop of The Week
Here is one of this week's issues of The Schodack Scoop –  the only hand-delivered, daily newspaper in Nassau!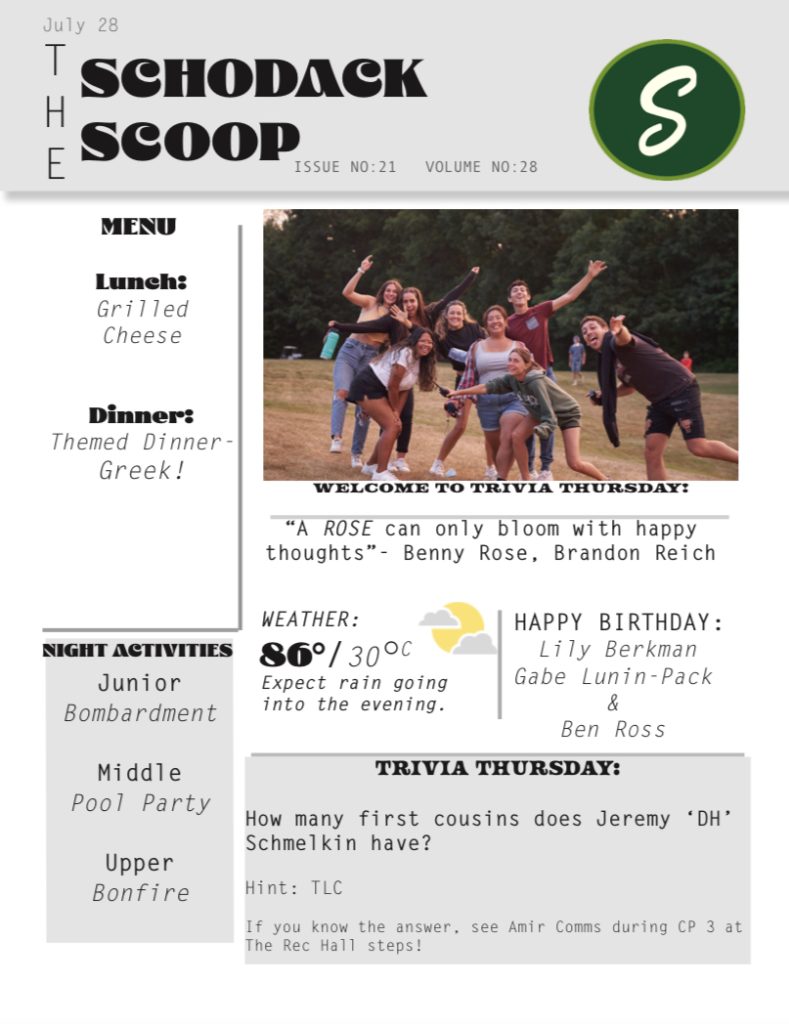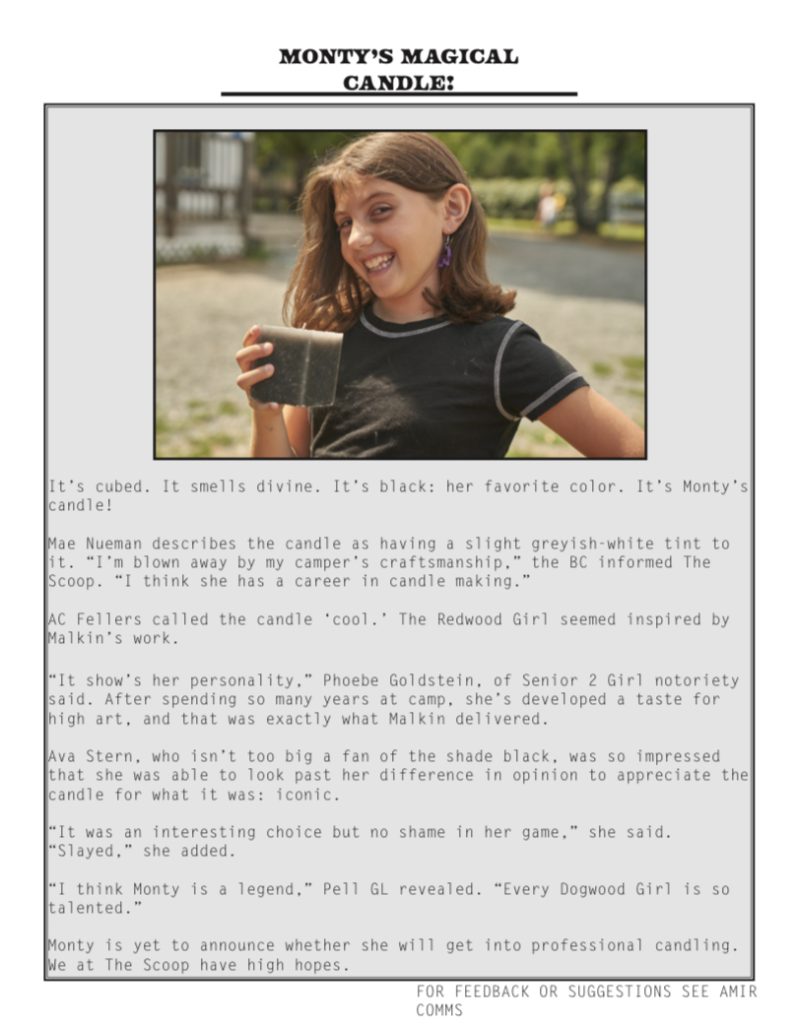 ____________________
And with that, you are now filled in on all of the great fun we've had this week at camp! We will be back next week with more updates.