Our Latest Video
Our first full week of camp couldn't have gone any better. We've had perfect sunny weather, the best July 4th celebration around, and half of camp is now sporting beads in their hair (more on that later!) There've been rockets launched, tennis lessons, chess tournaments, pool parties, camping trips, bonfires and so much more!
While rain delayed fireworks for the night, we all turned out the next evening for fireworks! Along with a breath taking view of the fireworks show from the comfort of crazy creeks and blankets in the field beyond the tennis courts was a special treat: CHIPWICHES!
With Talent Show right around the corner, campers are getting ready to dazzle the entire camp with brilliant performances. Other campers have taken on the challenge of completing the K-Swim (swimming 45 laps or 1000m of the new pool!) and during any given Camper Choice, you could find entire bunks sitting around the pool with signs and chants for their bunkmates cheering them on. Chess tournaments for all Junior, Super Junior, and Middle Camp campers have been held with upper camp tournaments scheduled for next week! It's been an excellent week and we can't wait to get into everything that has happened.
Click below to jump to your camper's division:
All For One!
The LTs painted the 12123 red, white, and blue for the 16th annual 'ALL FOR ONE' celebration. Campers came clad in their July 4th best for an afternoon full of games, dancing, and Skittles tasting. This year, the event was broken off into three categories: Warmth, Spirit, and Tradition. Each section featured games related to the category.
From corn hole to 9-square, teams worked to gain the most points. The winning team was given special treats! More photos from the day below.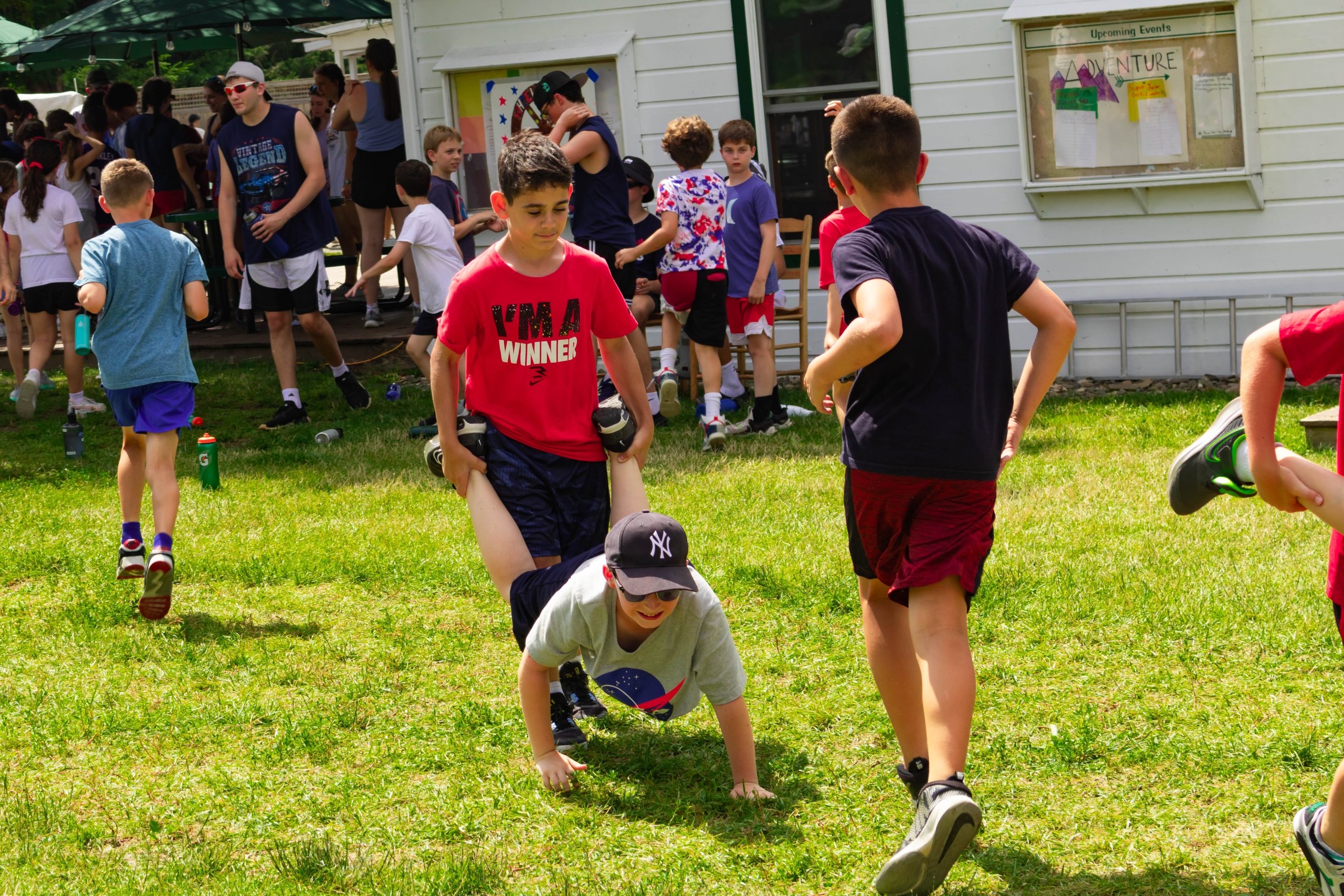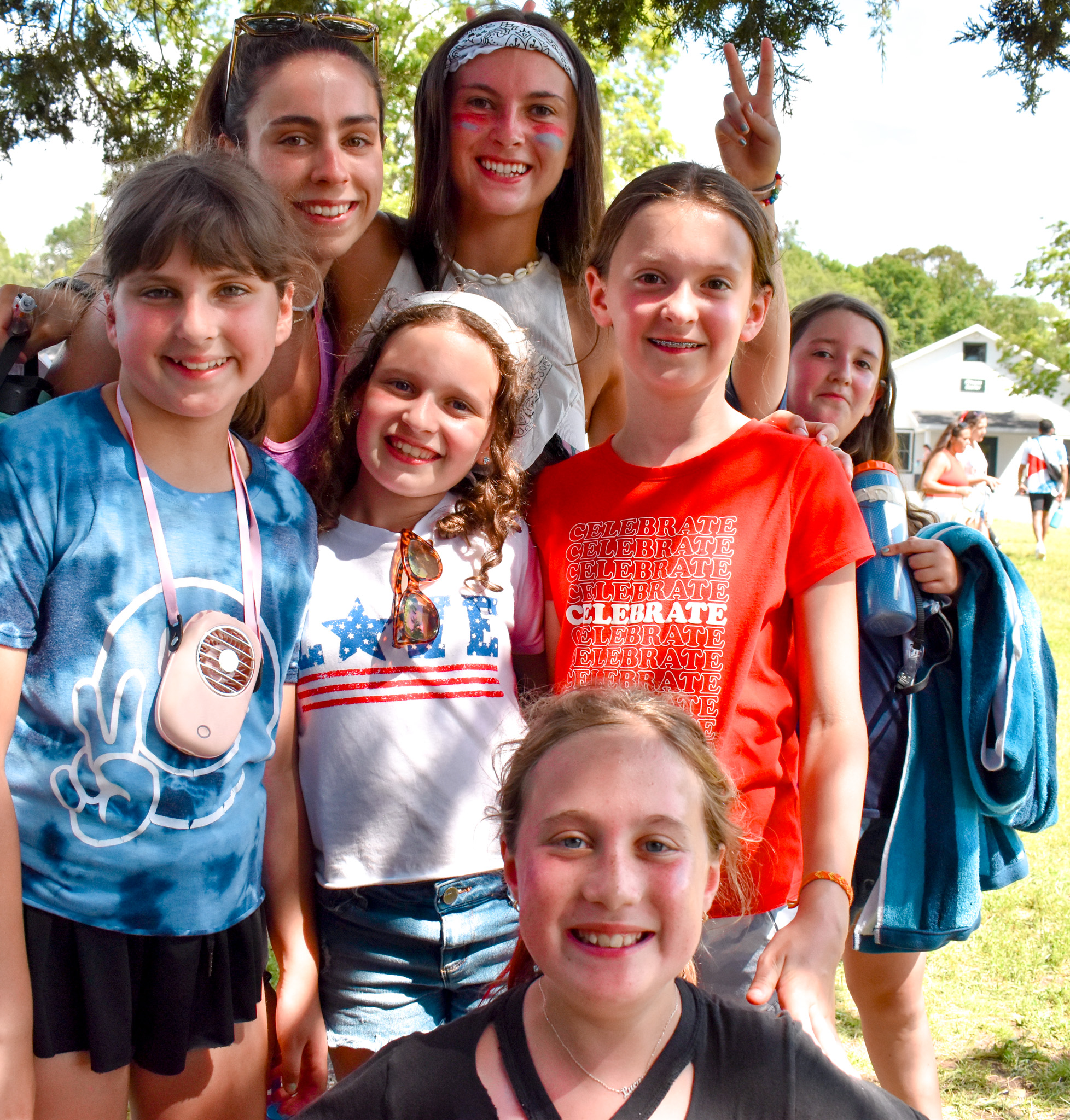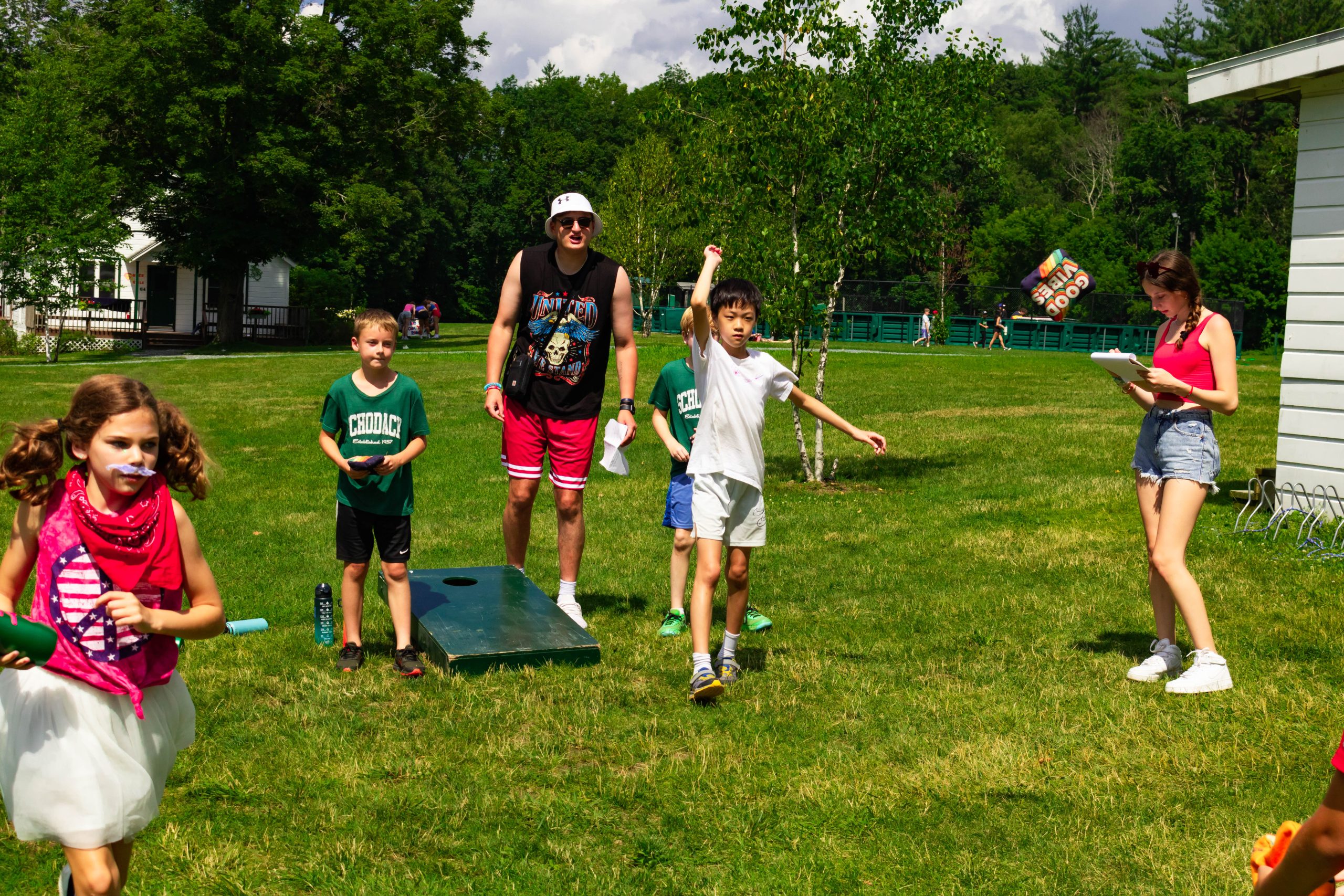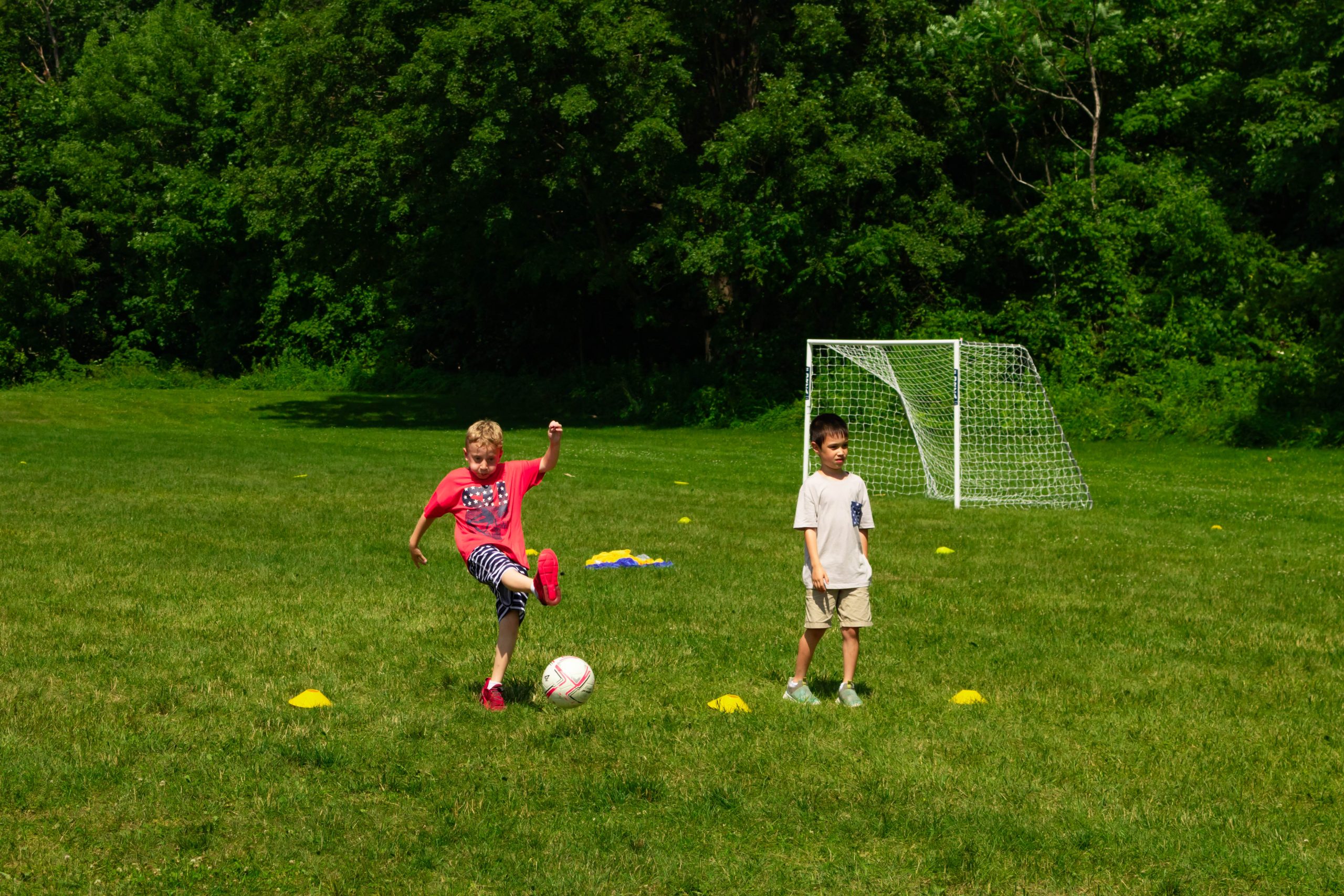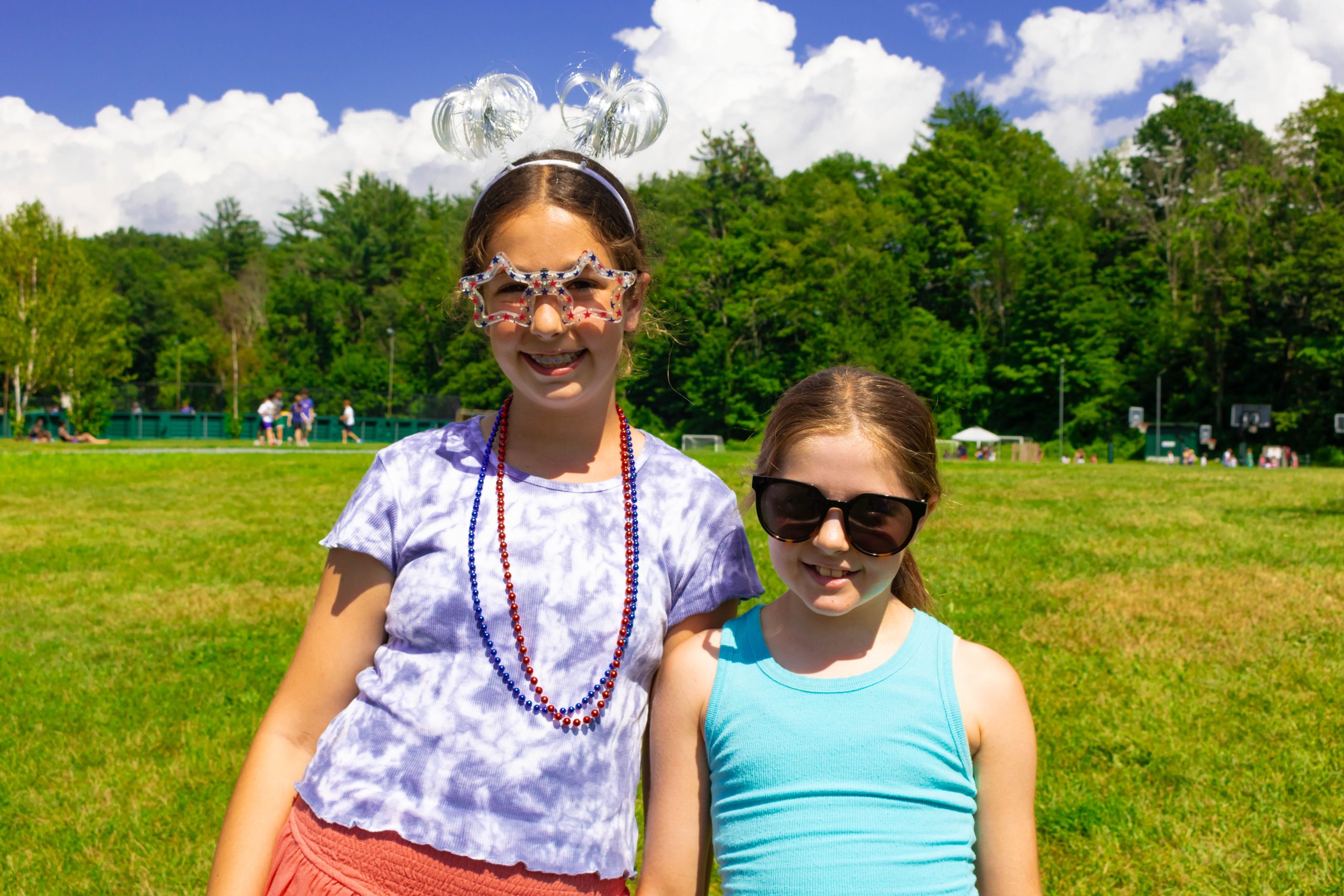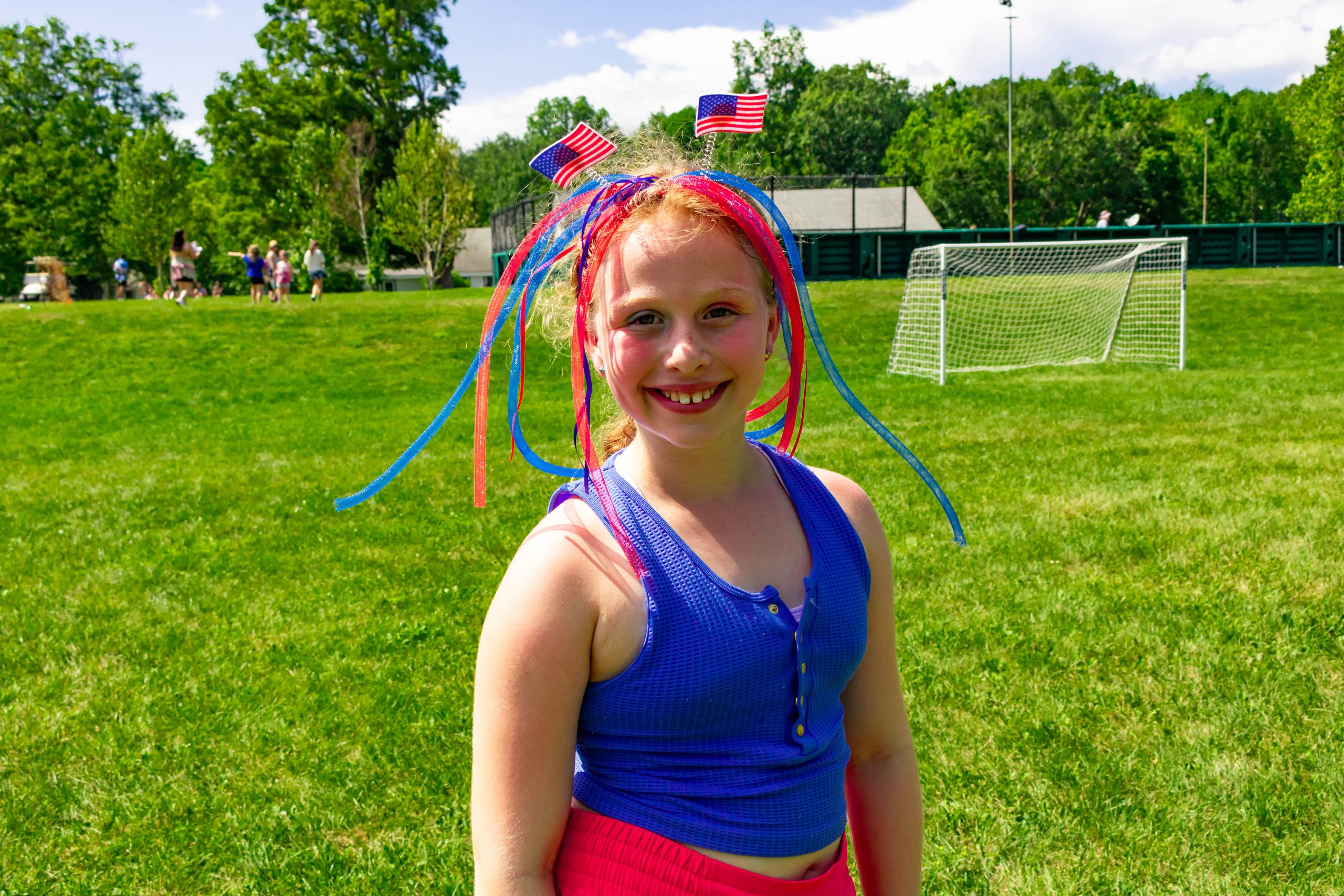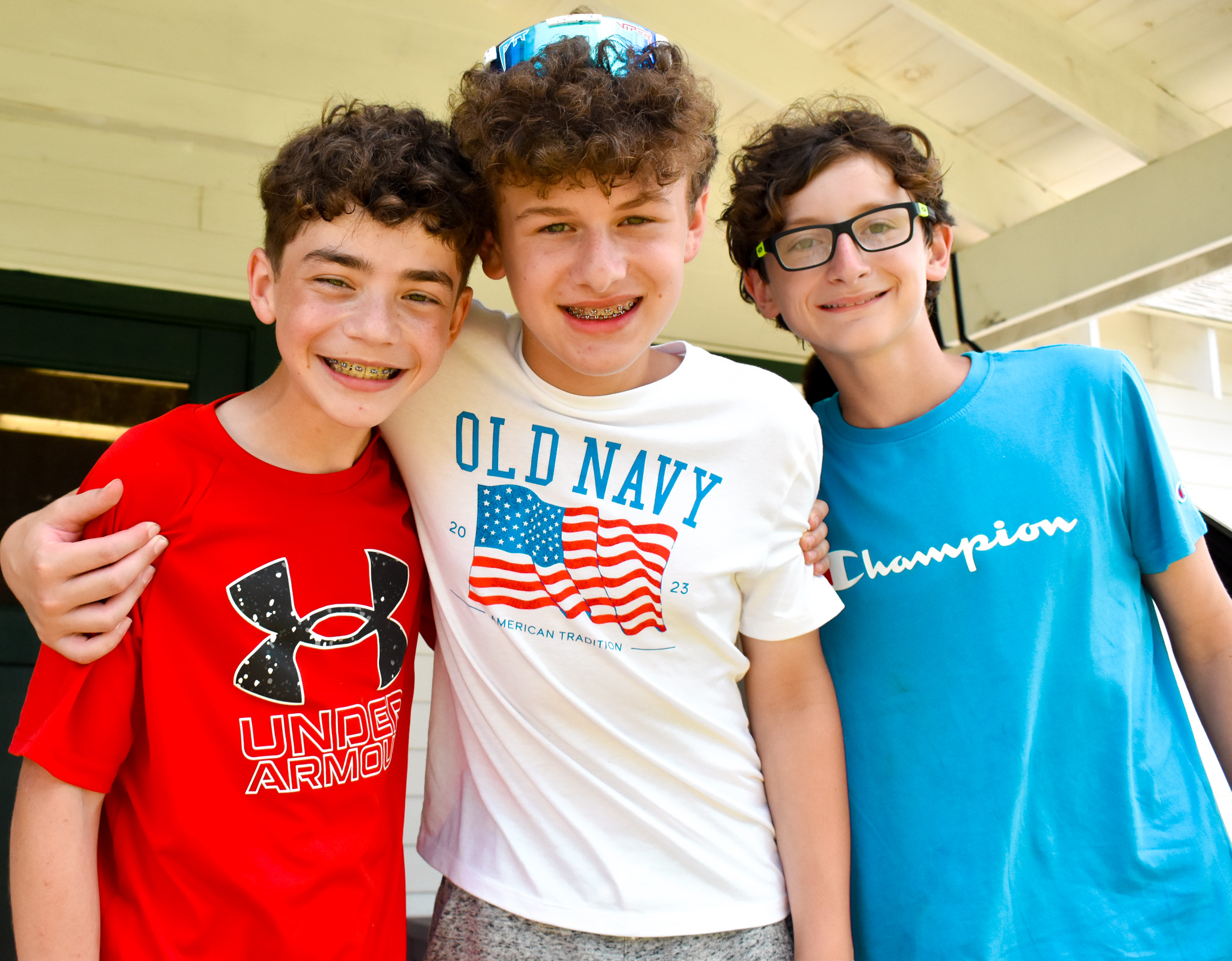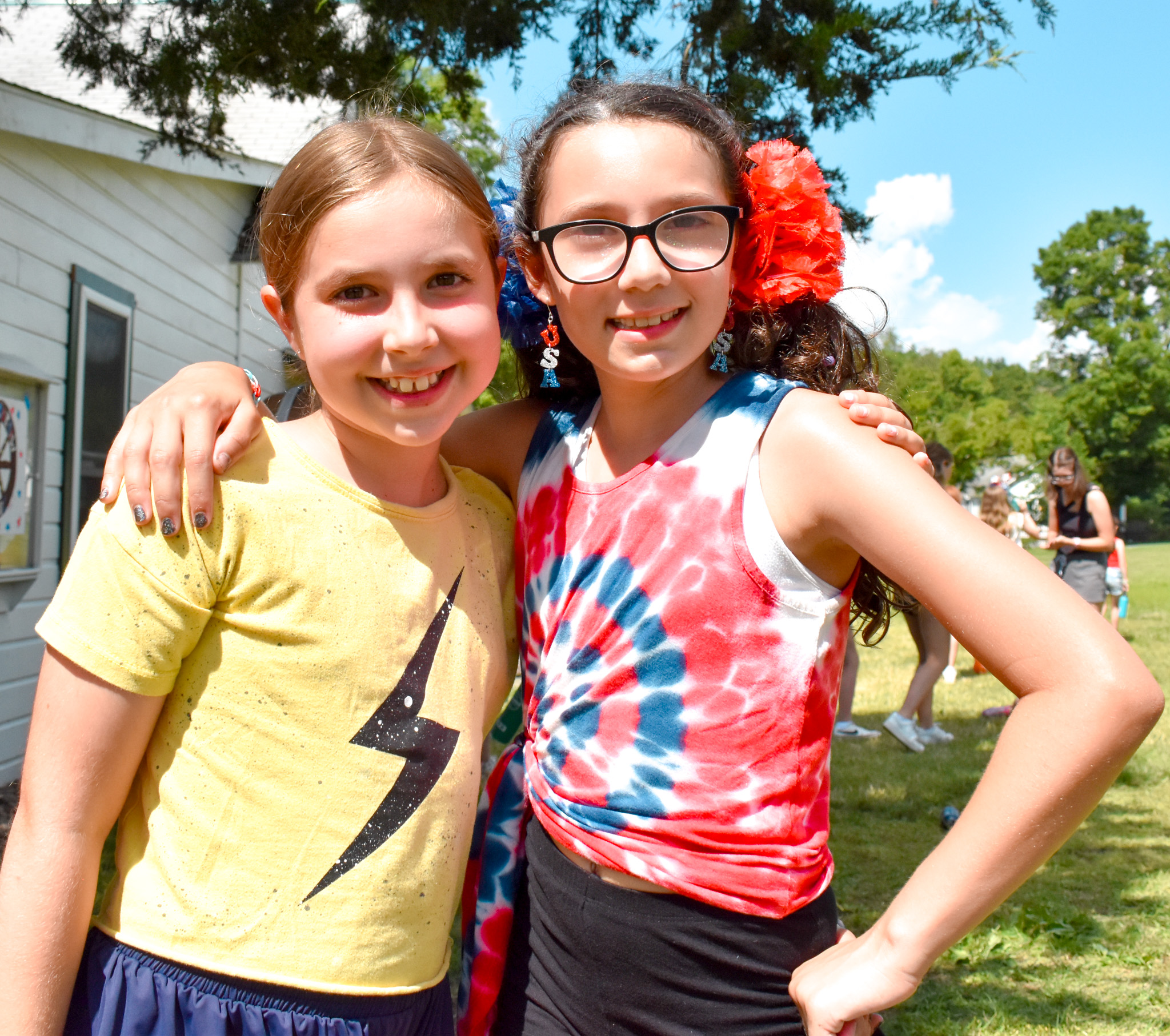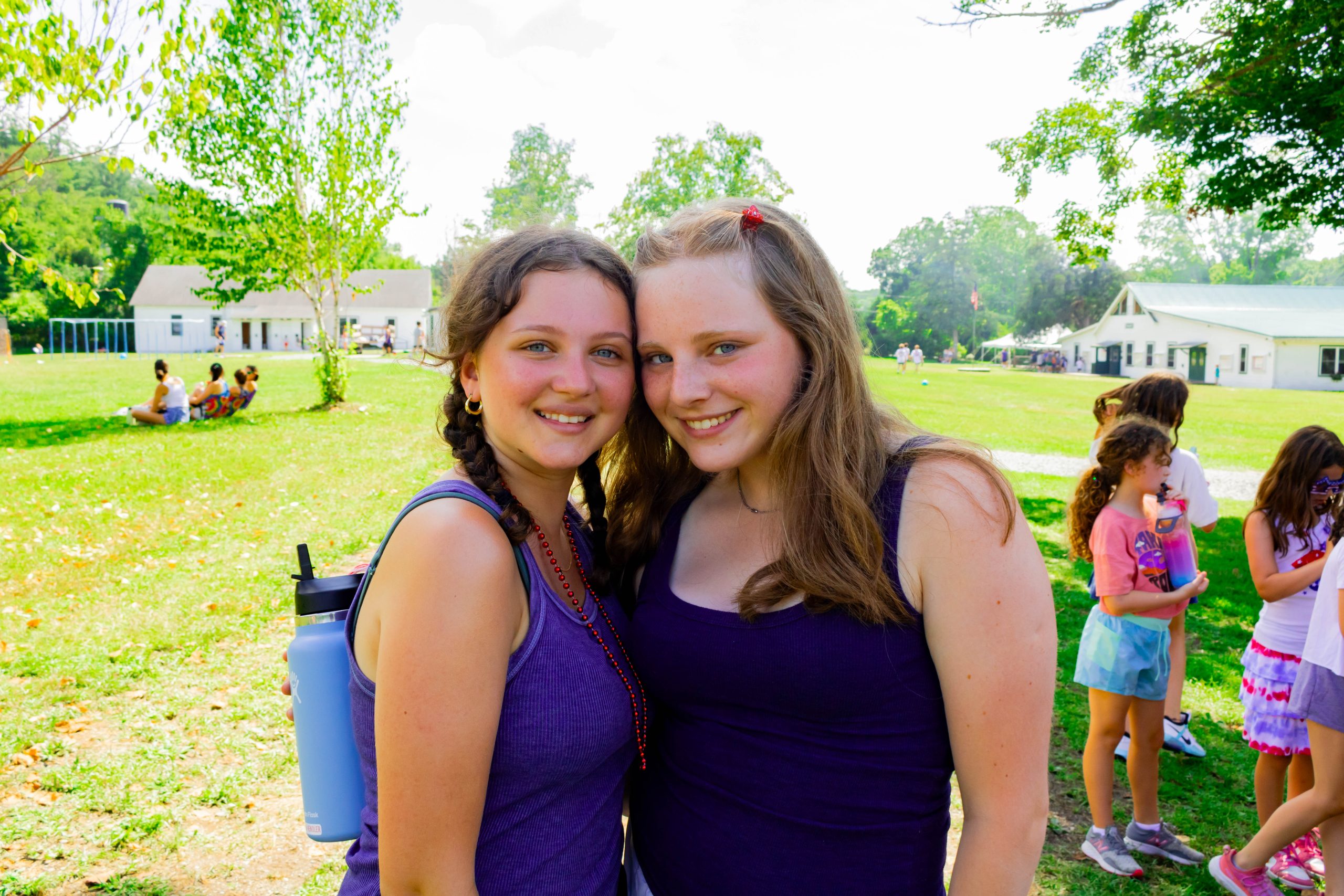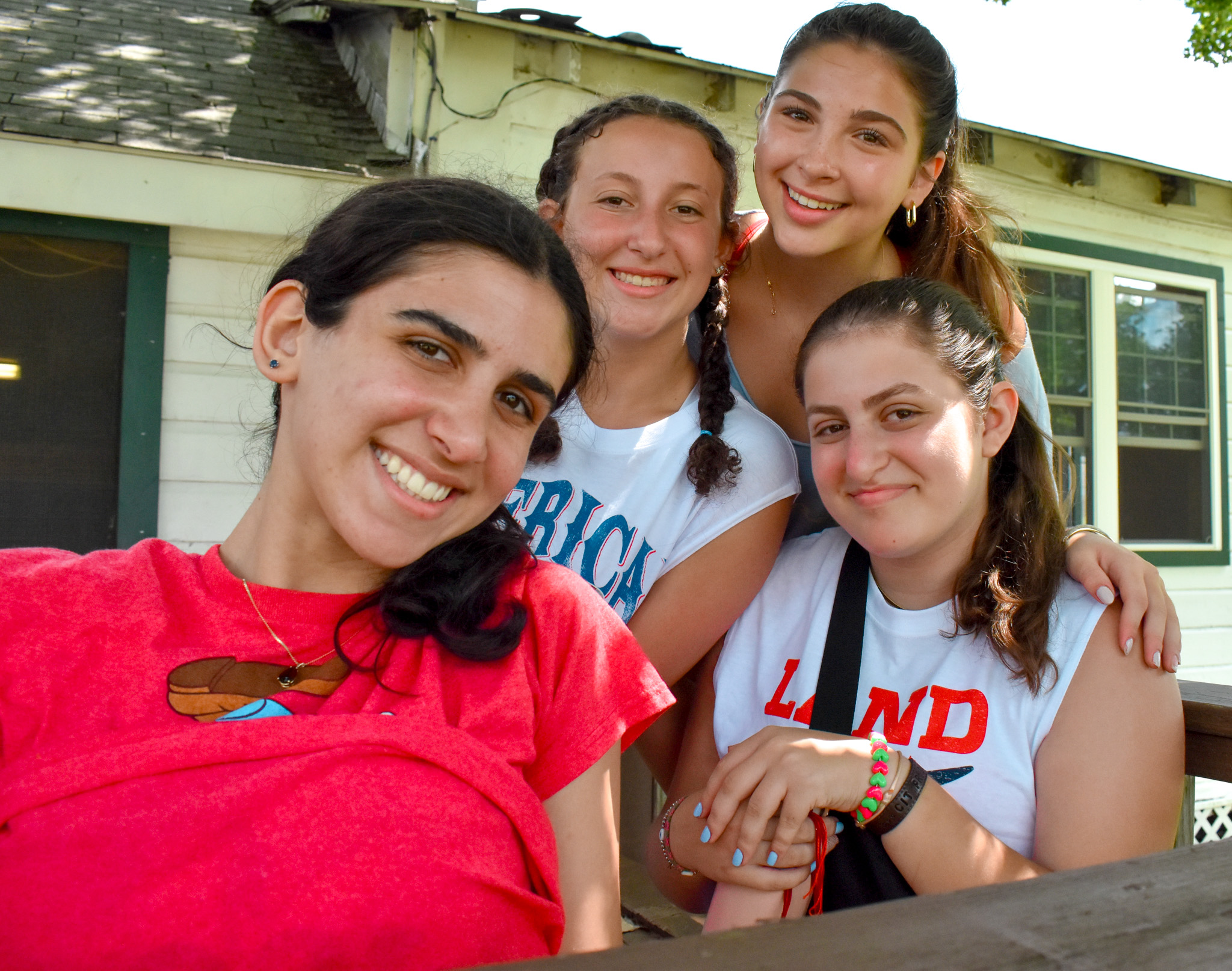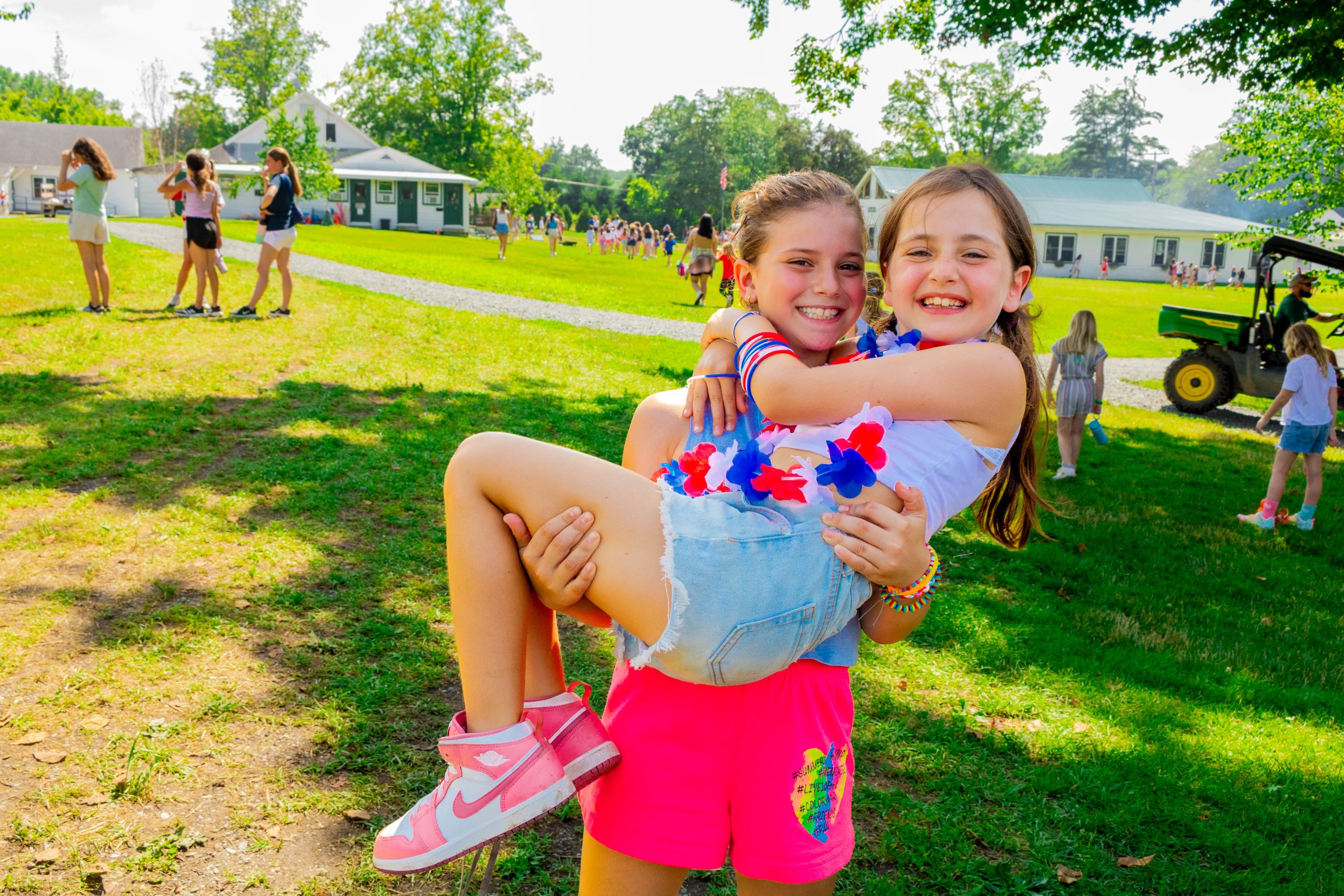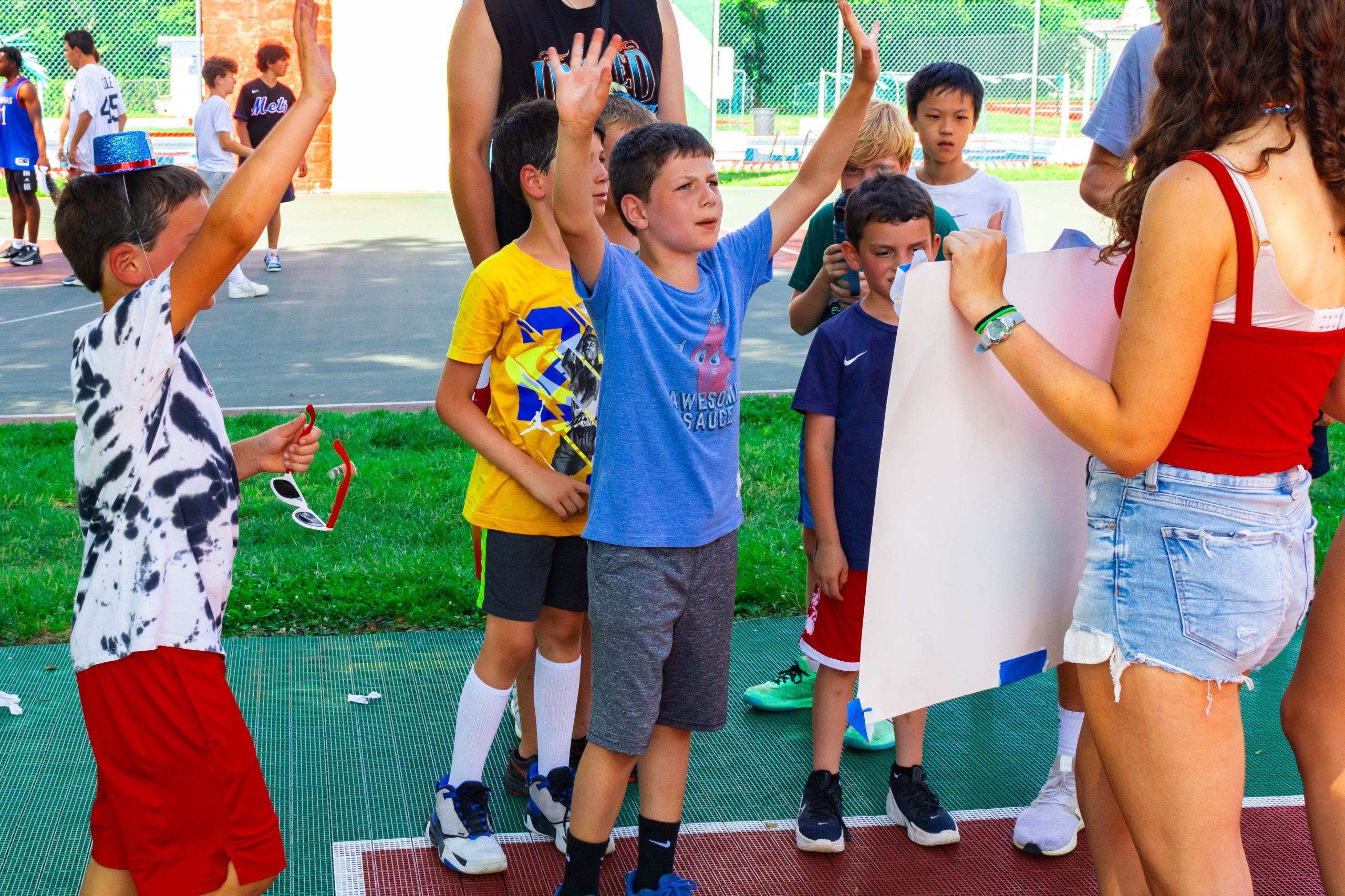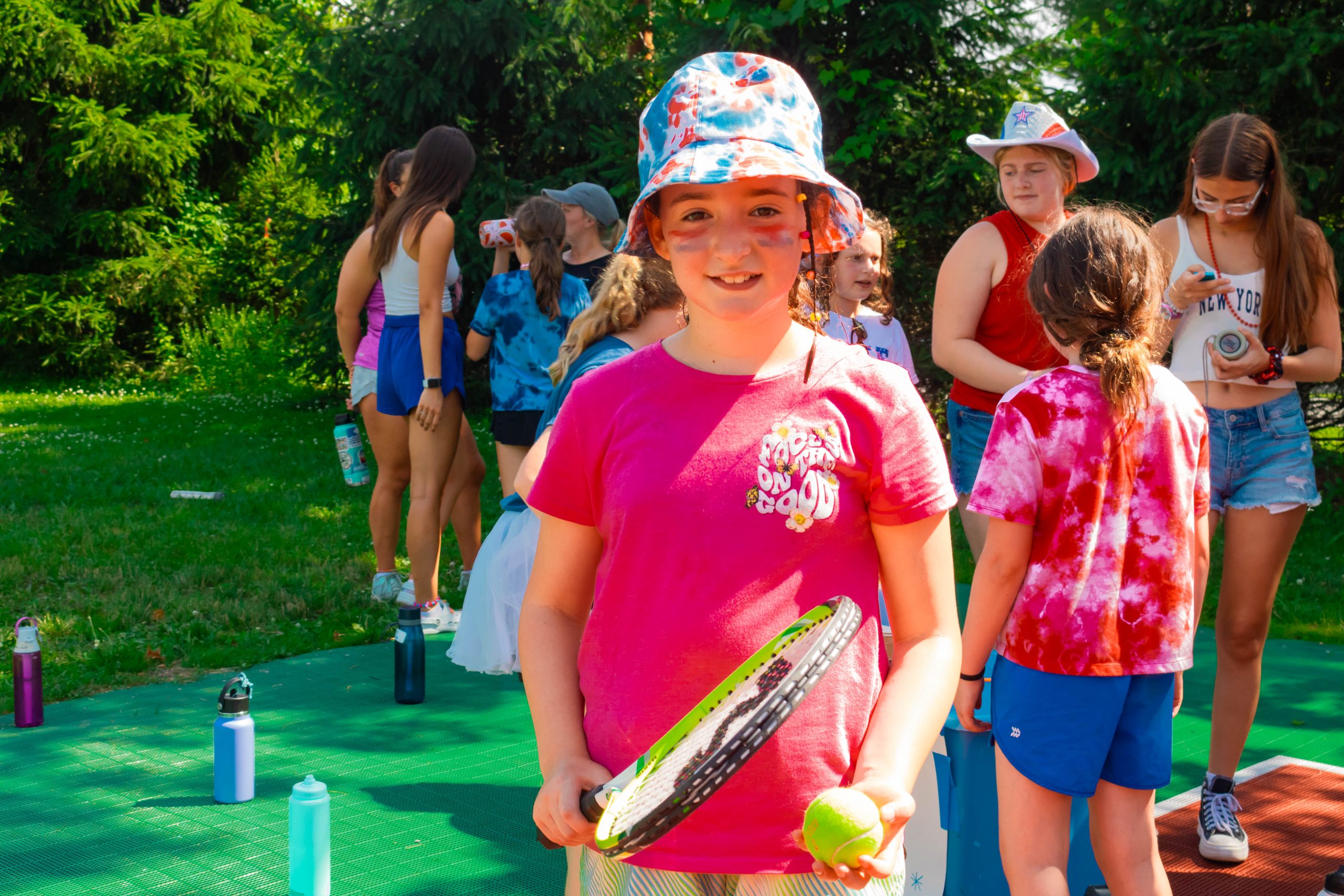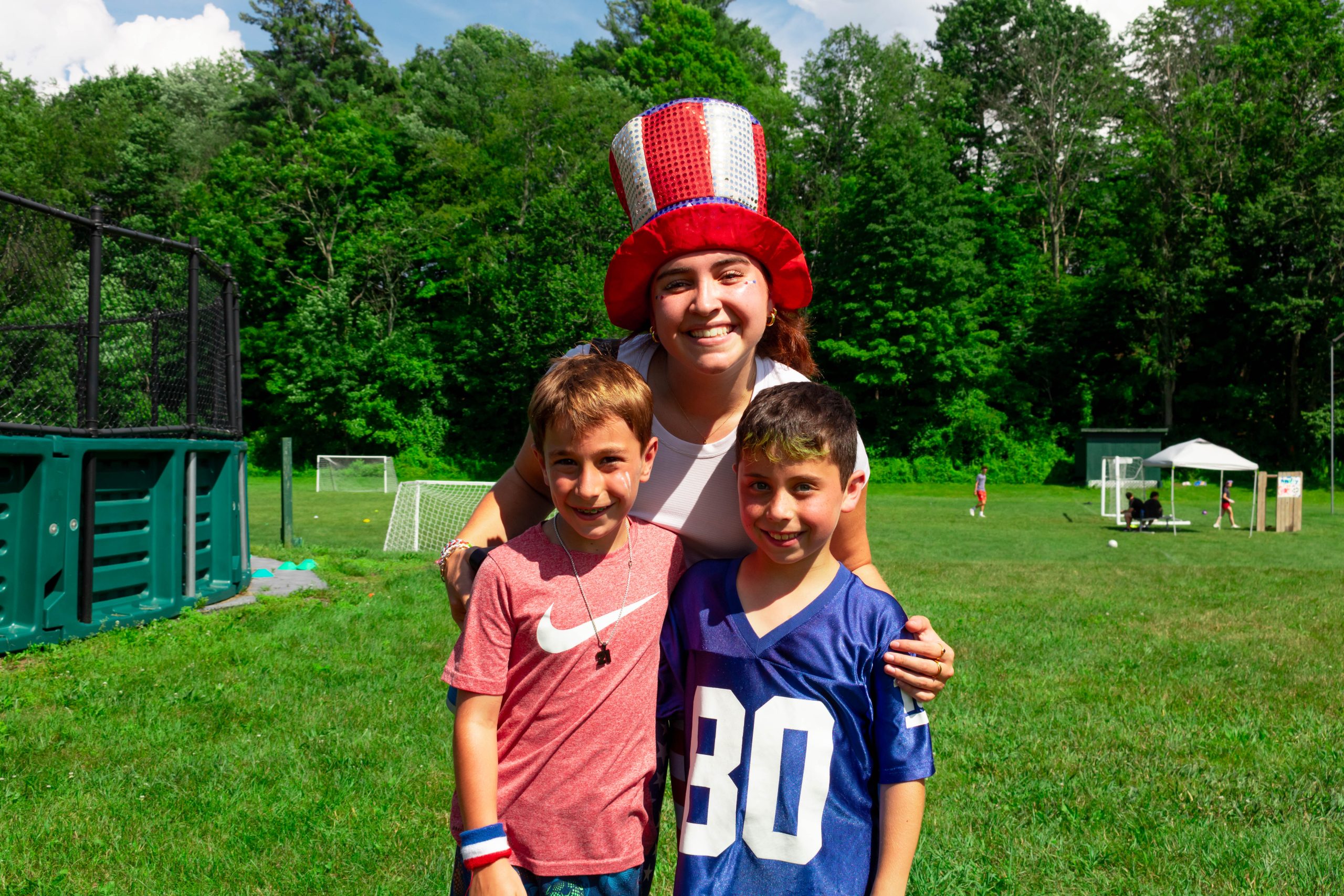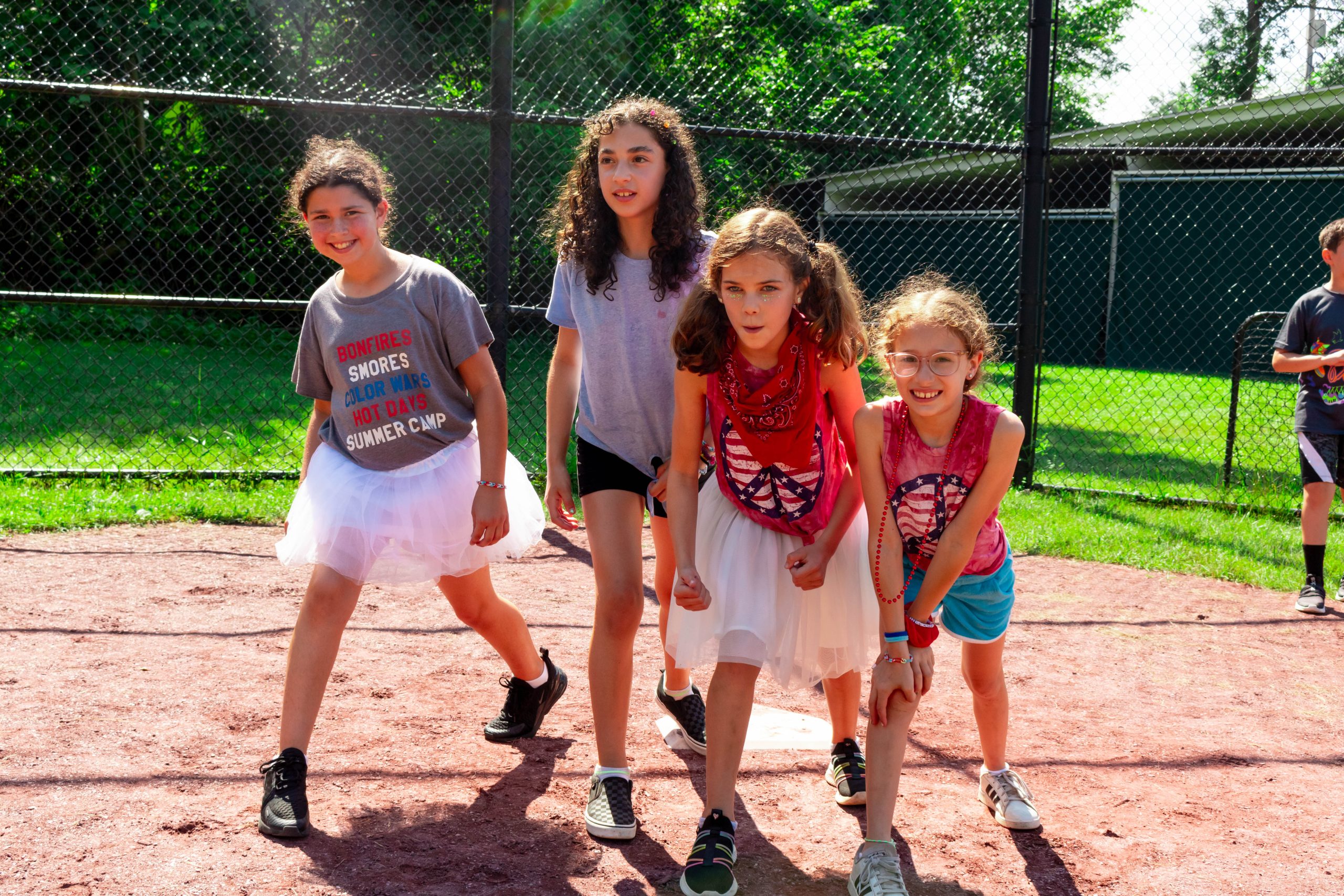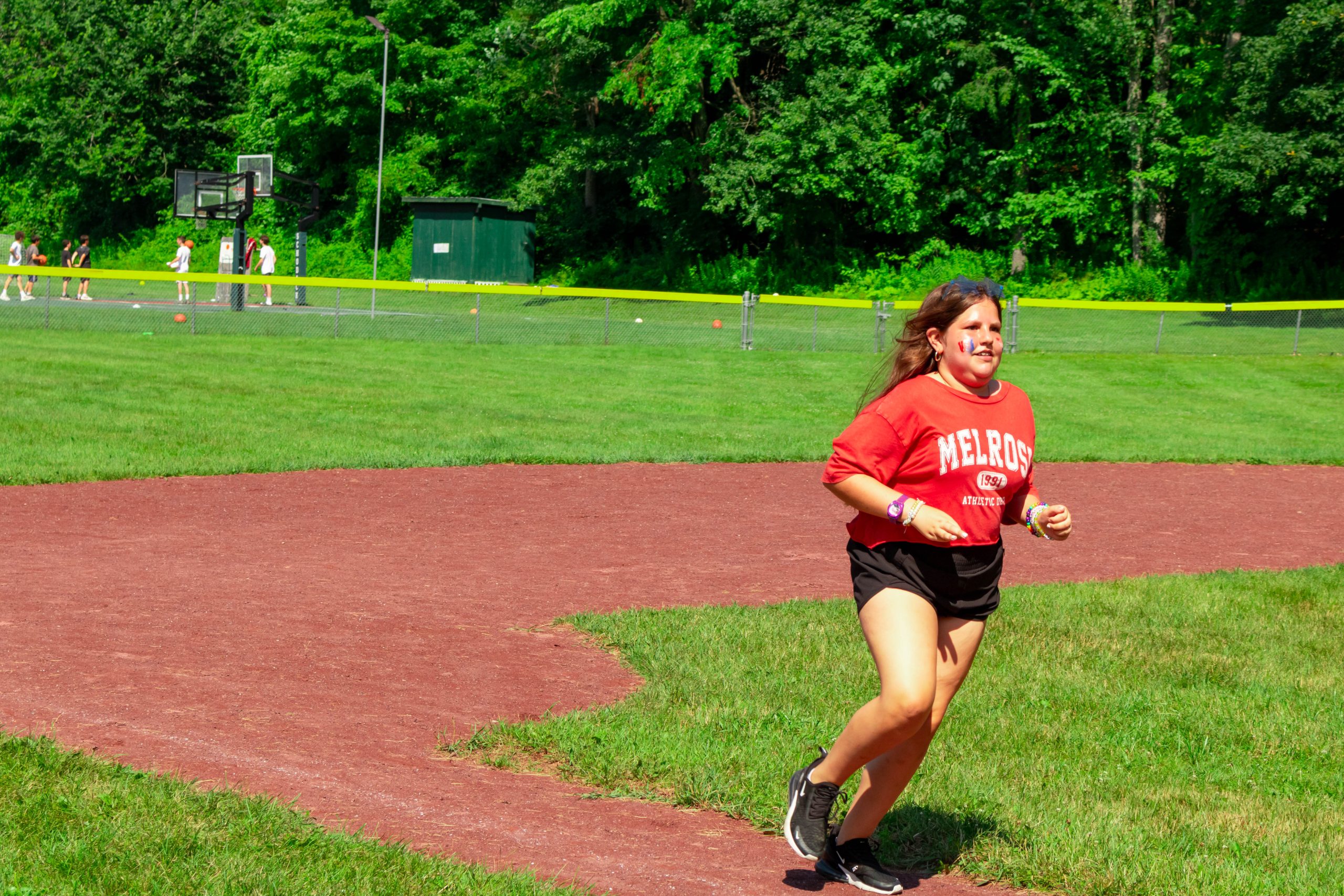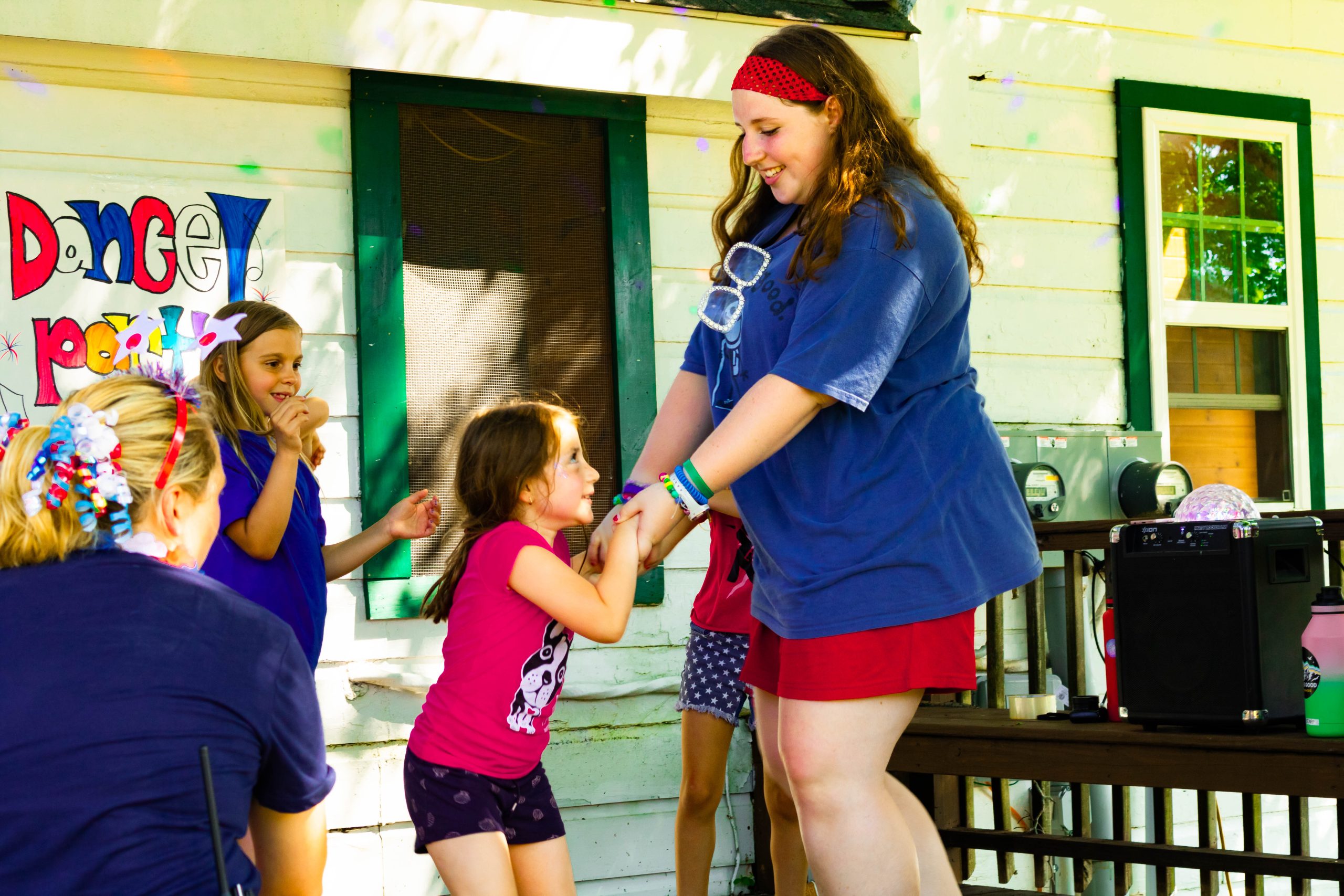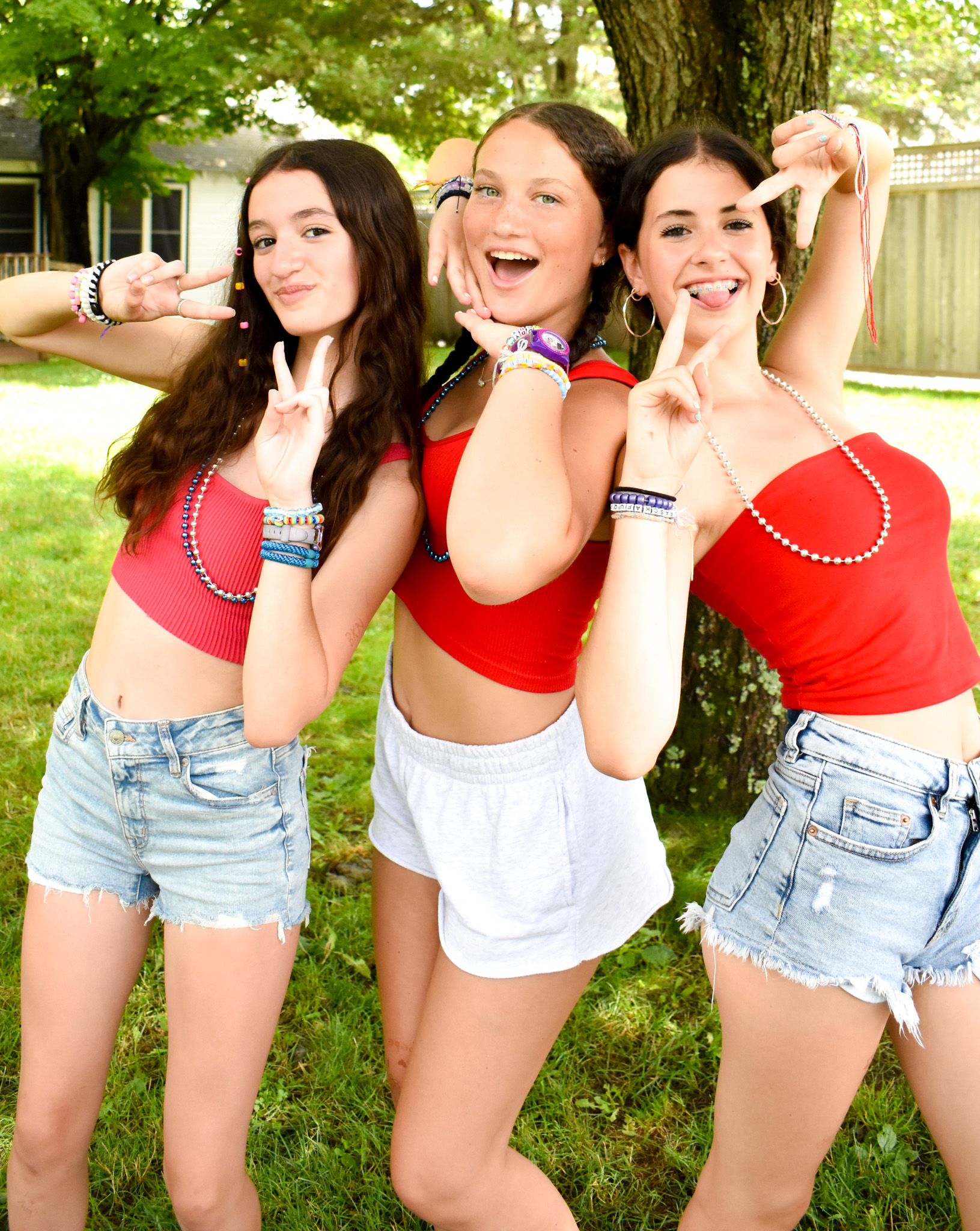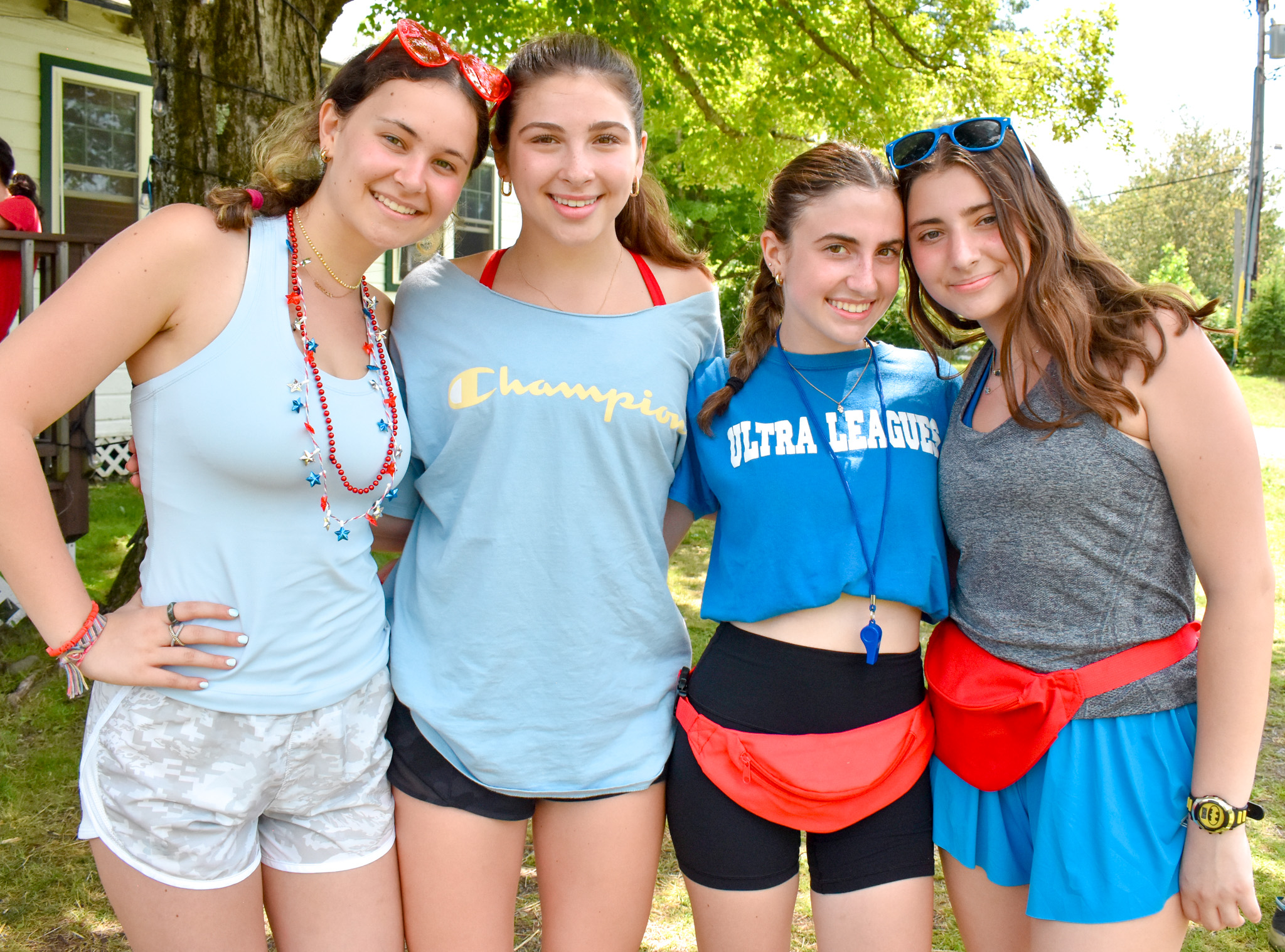 Division Write-Ups
Junior Boys
Another great week at Schodack for the Junior Boys!
On Monday they all had an awesome Lake session, paddle-boarding, waterskiing, kayaking and banana-boating their way around the lake. They had All for One and Trip Day to enjoy, as well as the first whole camp One Leg or Two, where the Birch Boys won the luxury of a pizza party. It was to be a successful week for the B4 bunk, as they were also this summer's first winners of the Cleanliness Cup!
Ash Boys had a great time at soccer playing with their counselors and made birthday cards in Arts and Crafts. The Apple Boys had a wonderful trip overnight with the adventure team where they ate s'mores and stargazed.
The boys had their chance to get into the book of records, attempting headstands, cartwheels and jumping to go down in Schodack history. The afternoon was full of spells and wonder with Eric the Magician, who left the campers amazed by his magic.
We cannot wait for the rest of the summer and what that has in store.
-Grant
Junior Girls
The junior girls have had a fantastic first few days on camp!
It's been full of laughter, smiles and lots of new bonding. The whole division have had lake/pool sessions together and have been having such a blast. From knee boarding to zipping down the zip line it's been full of new experiences.
The Apple Girls have been enjoying scoring penalties against Kieran Soccer and working on their shooting skills. As well as working on their ball skills they have been enjoying gymnastics by testing their balance and rolling around on the bouncy floor.
The Birch Girls have been enjoying their dancing sessions and practicing their dance for talent show. Birch Girls have been a big fan of horseback and Schokarts.
The Ash girls have been playing 9 square and challenging themselves to get to the top of the climbing tower. Ash have also been testing their ball skills at the tennis courts by seeing how long they can keep the ball off the ground!
All 3 bunks enjoyed the 4th July fireworks which has finished our last few days with a bang!! We are all looking forward to what the next weeks hold for us and all the exciting new things we're going to experience!!
-Hollie
Super Junior Boys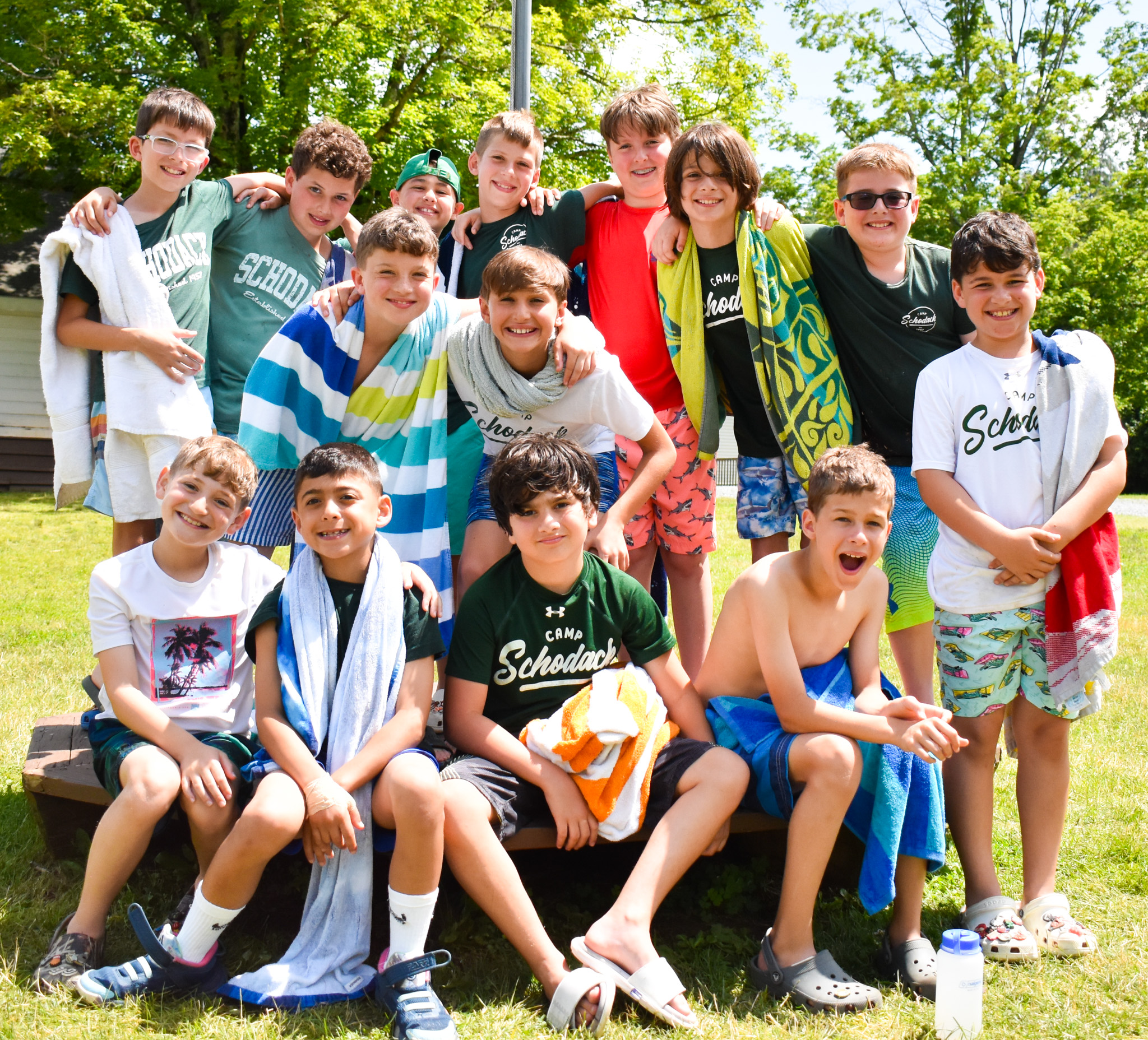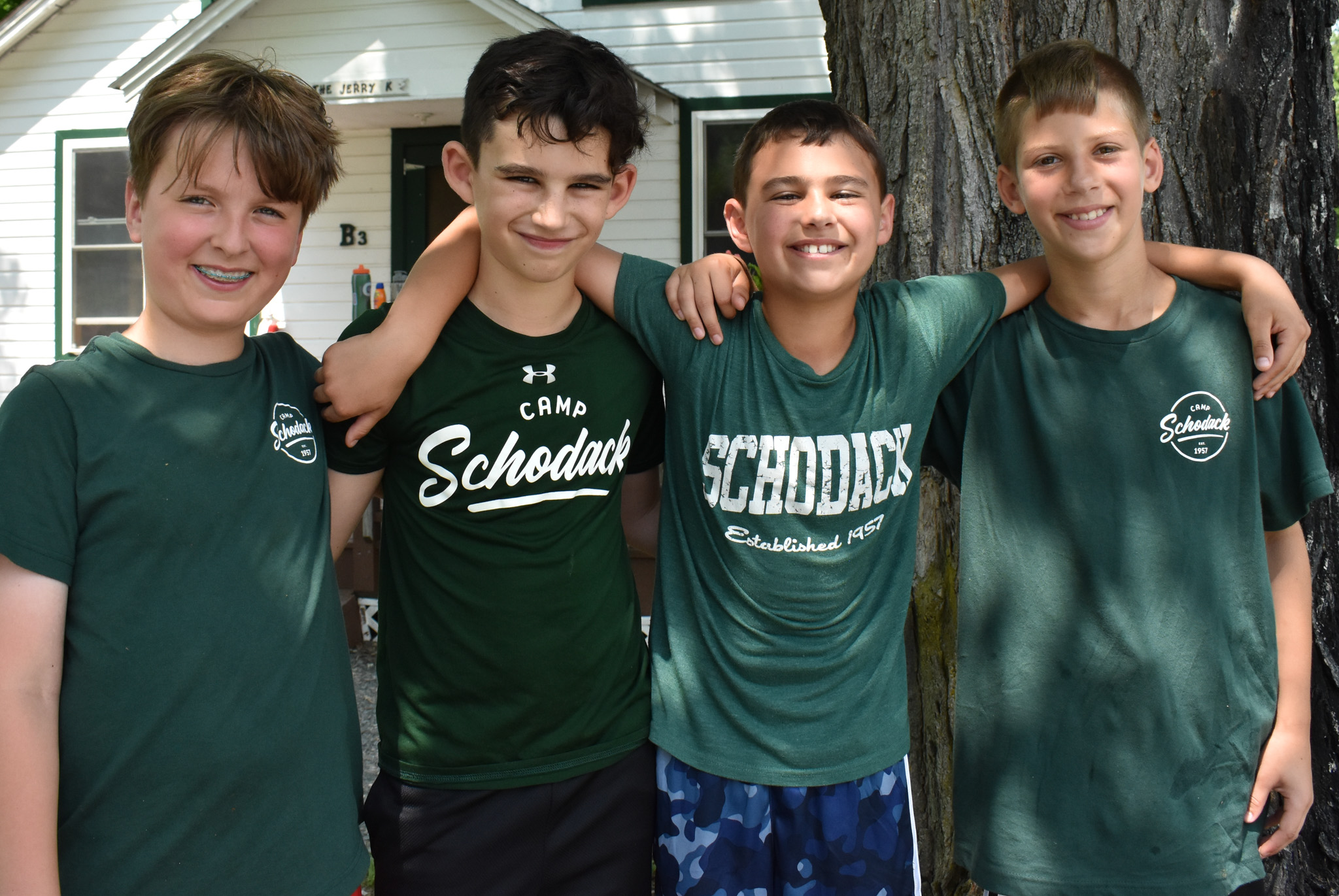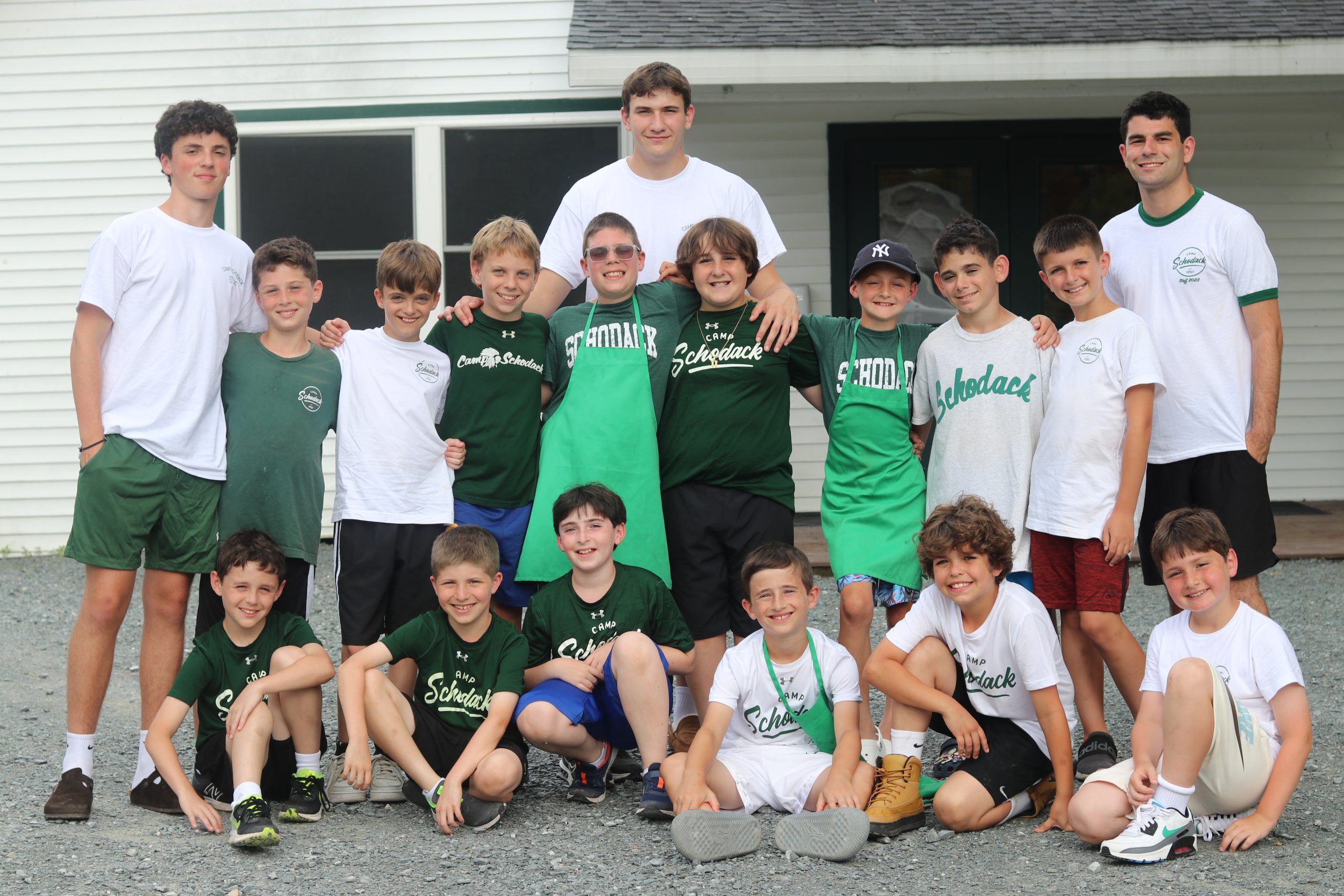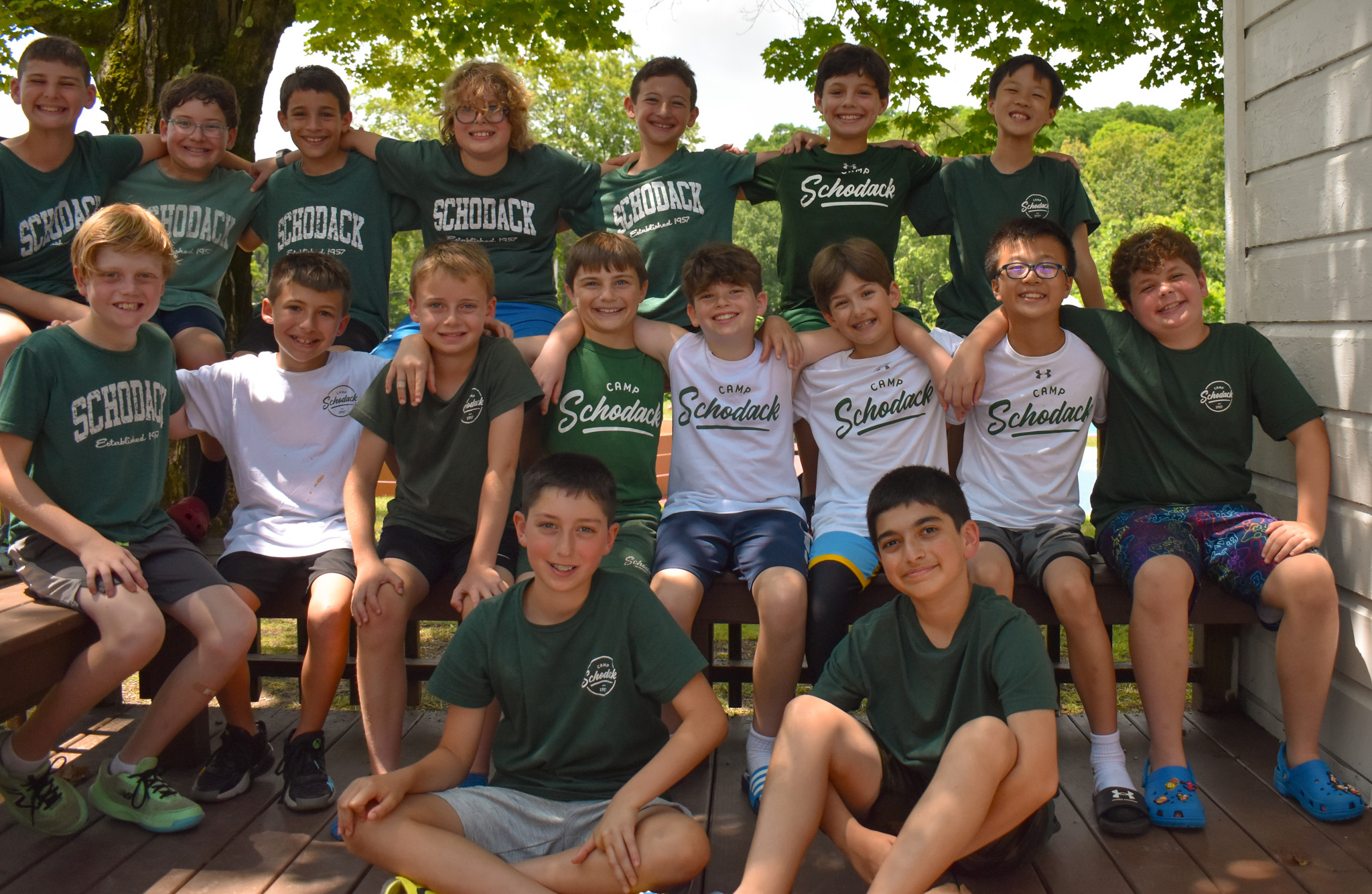 Another amazing week for the Super Junior Boys!!
Filled with activities, we saw some new special event days this week! New this year, super junior boys were able to do a period of high ropes during camper's choice and conquer their fears.
Of course there was All for One to celebrate the fourth of July, where they ran all around camp completing activities, trying to get the most participation points for their bunk. The boys ran an obstacle course in gymnastics, tried to make the LTs laugh, wrote poems, competed in a layup contest, and TONS more of great activities! Later that night were fireworks, which got postponed by a day, but instead we had a MOVIE NIGHT!! 
On Wednesday, July 5th we had the BEST on-camp trip day. Eric the Magician blew our minds with various tricks like levitation, and mind-reading. The day didn't stop there! Shortly after, the boys visited the Kona ice truck and filled their stomachs with colorful cups of shaved ice. The day was so hot, we had to open up the pool for a break in the cold, refreshing water. Perfect day to cool off in the pools!
Right before dinner, the camp gathered to play another new game by Carter: One Leg or Two. Eli stood in front of the camp behind a curtain and the kids had to guess if he was standing on one leg… or two. After that, the mind-blowing announcement was made that Chipwiches would be served for night at the firework show. What a night!
Camp has just started… I can't wait for more fun to come!
-Max
Super Junior Girls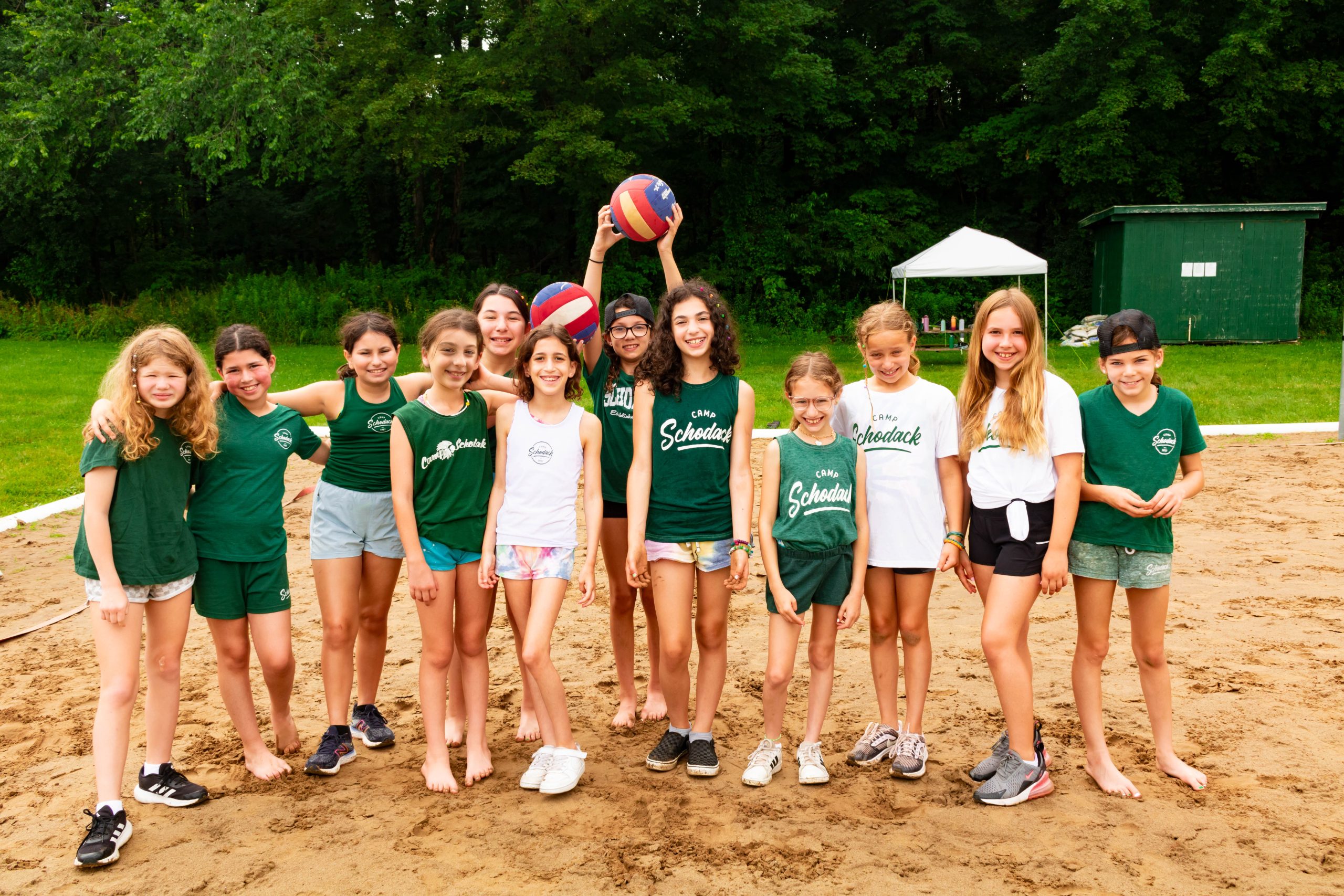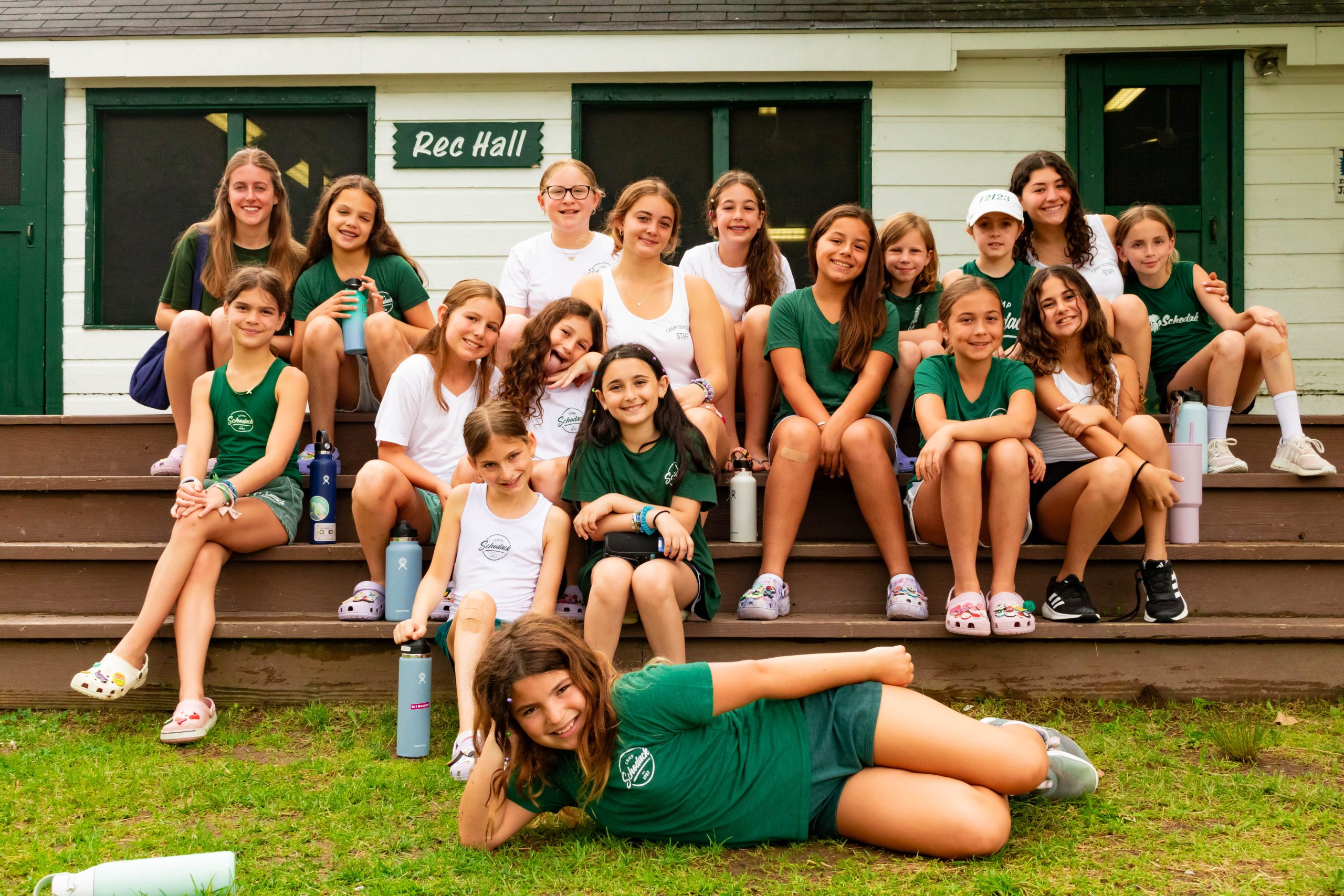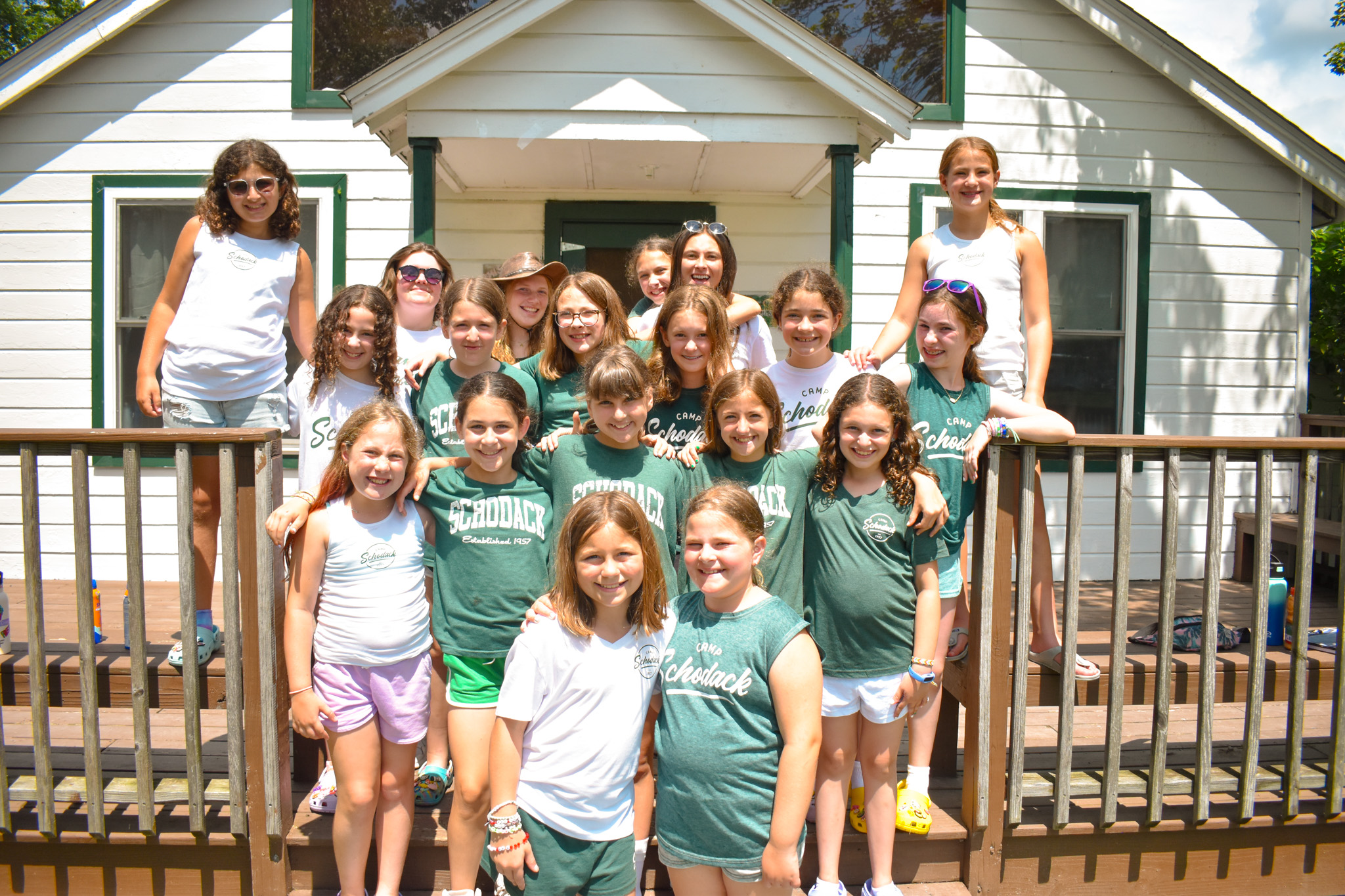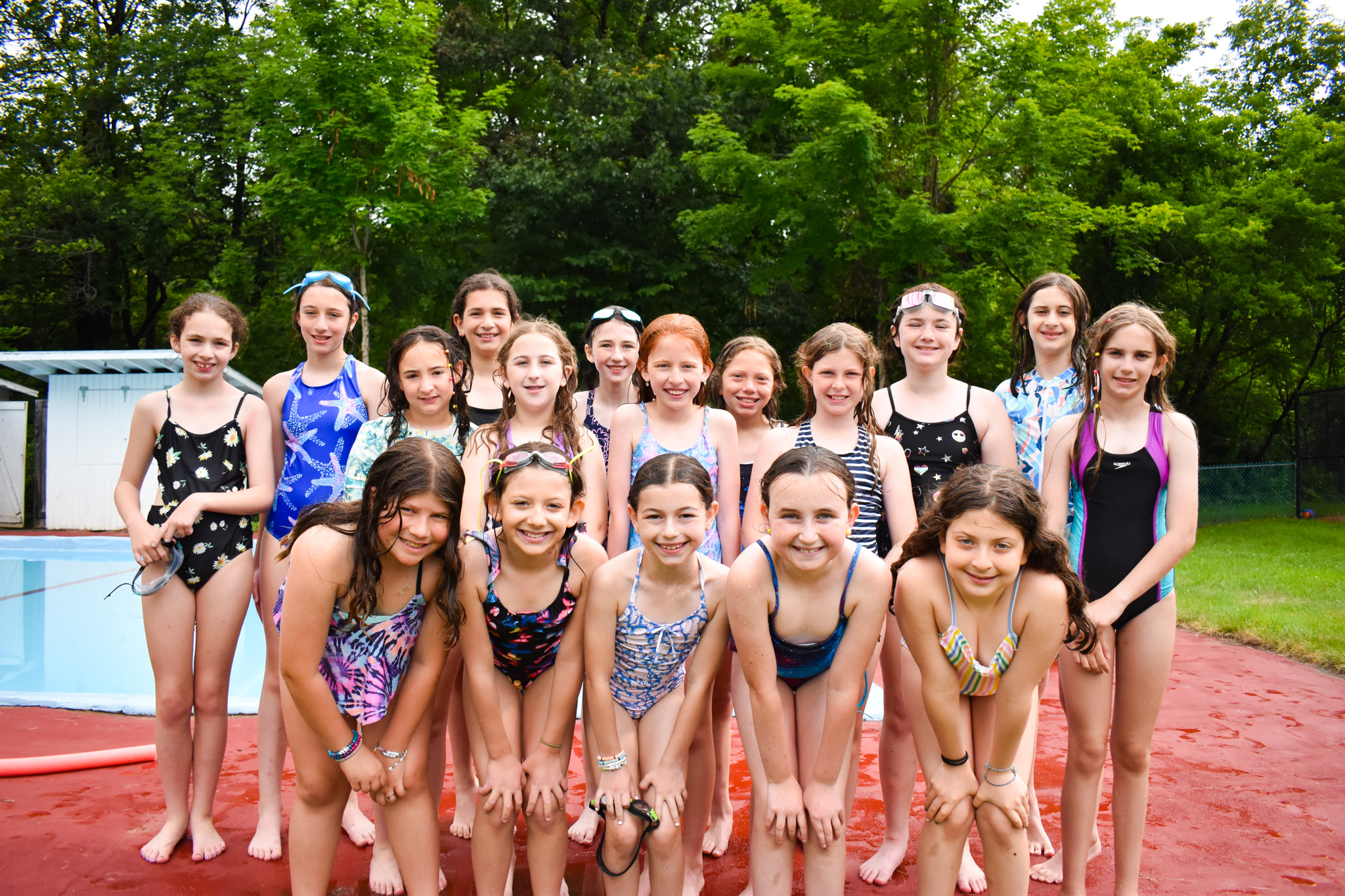 Camp is now in full swing at the 12123
The count down has begun for Talent Show, the first part of Triple Crown! The super junior girls have been working very hard on perfecting their skits and dances for Sunday's big day.
The Hemlock girls brought their best energy to the pool and got a shoutout in the Scoop.
The Hazel girls had a great time at low ropes doing some bunk bonding activities, which included some trust falls!
The Fir girls spent a dance period boogying to the Minions version of YMCA!
The Cherrywood girls had a blast at the water slide. They had a mini competition to see who could make the silliest pose while sliding down!
We all had a great 4th of July celebration, playing many fun games during 'All for one' organized and ran by the LT's, followed by an amazing firework show and 4th of July themed cookies!!
It has been an amazing start to the summer and it's only going to get better!!
-Hannah
Middle Boys
Middle boys have had a jam-packed, fun-filled week!
From Scho-karts to Archery to the JCP, the Middle Boys have conquered them all with smiles and laughter!
The Laurel Boys of C1 have had a great first week! Spending lots of time in the Garden playing basketball and some intense games on the hockey court.
The Juniper Boys of B1 have played many different card games in the bunk as well as created a whole trading market of Jibbitz. But one of the highlights of the week was their time at the Lake!
The Mulberry Boys of C2 have been keeping things up with many games of Handball, Baseball, and trying to get their Scho-kart license.
On July 4th, we had a special all-camp event called All for One! We went around to different stations led by the Leadership Trainees and got to play games and do fun challenges. Everyone loved participating throughout the day and getting to eat dinner cookout style.
We even had a very special event day where we had a visit from a Magician, had loads of Kona Ice, a pool party, and even spent some time breaking camp records to forever have their name in the book of records.
We are all eagerly awaiting Talent Show this weekend, the Middle Boys have been learning and preparing their skits, and can't wait to see you on stage!
-Ryan
Middle Girls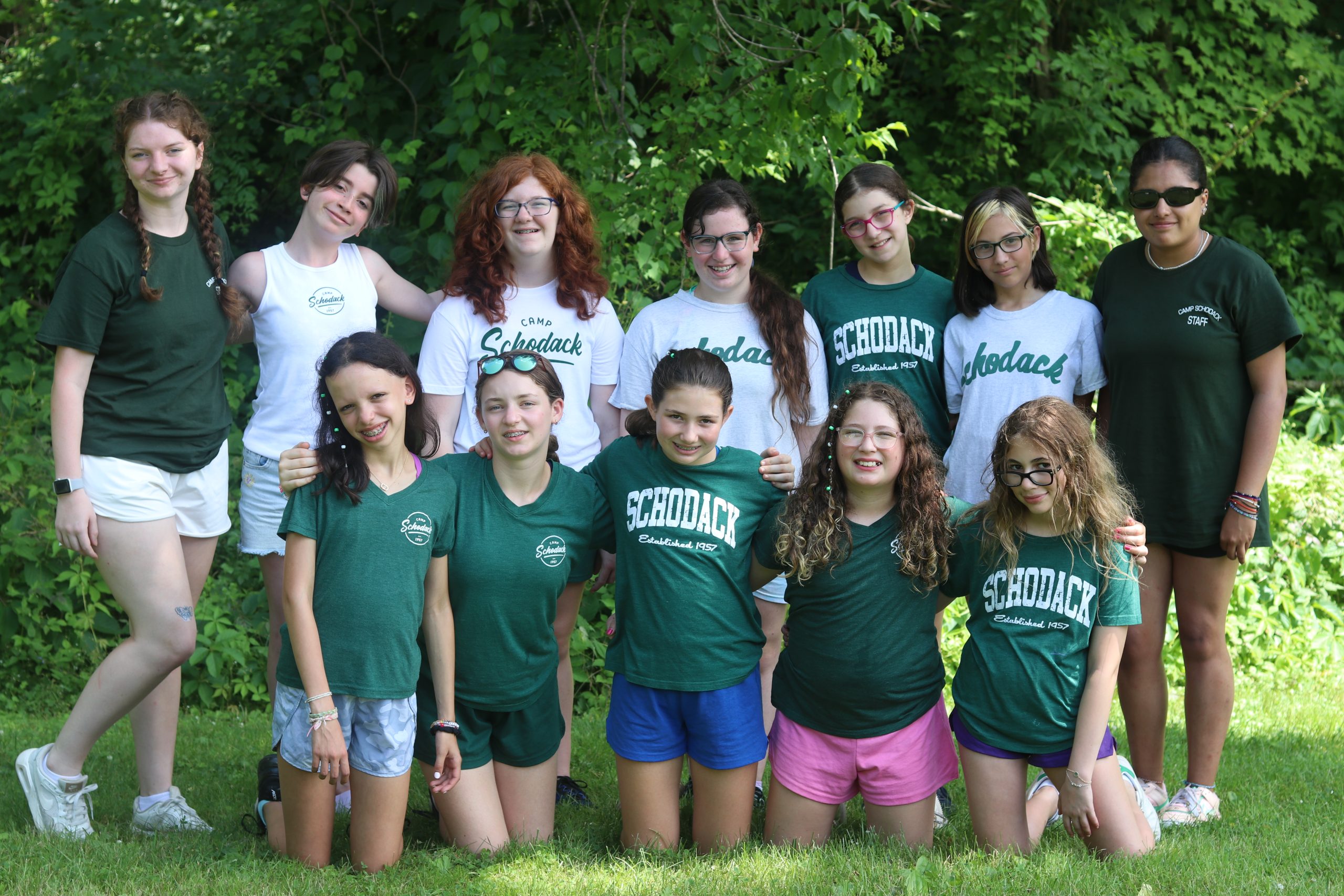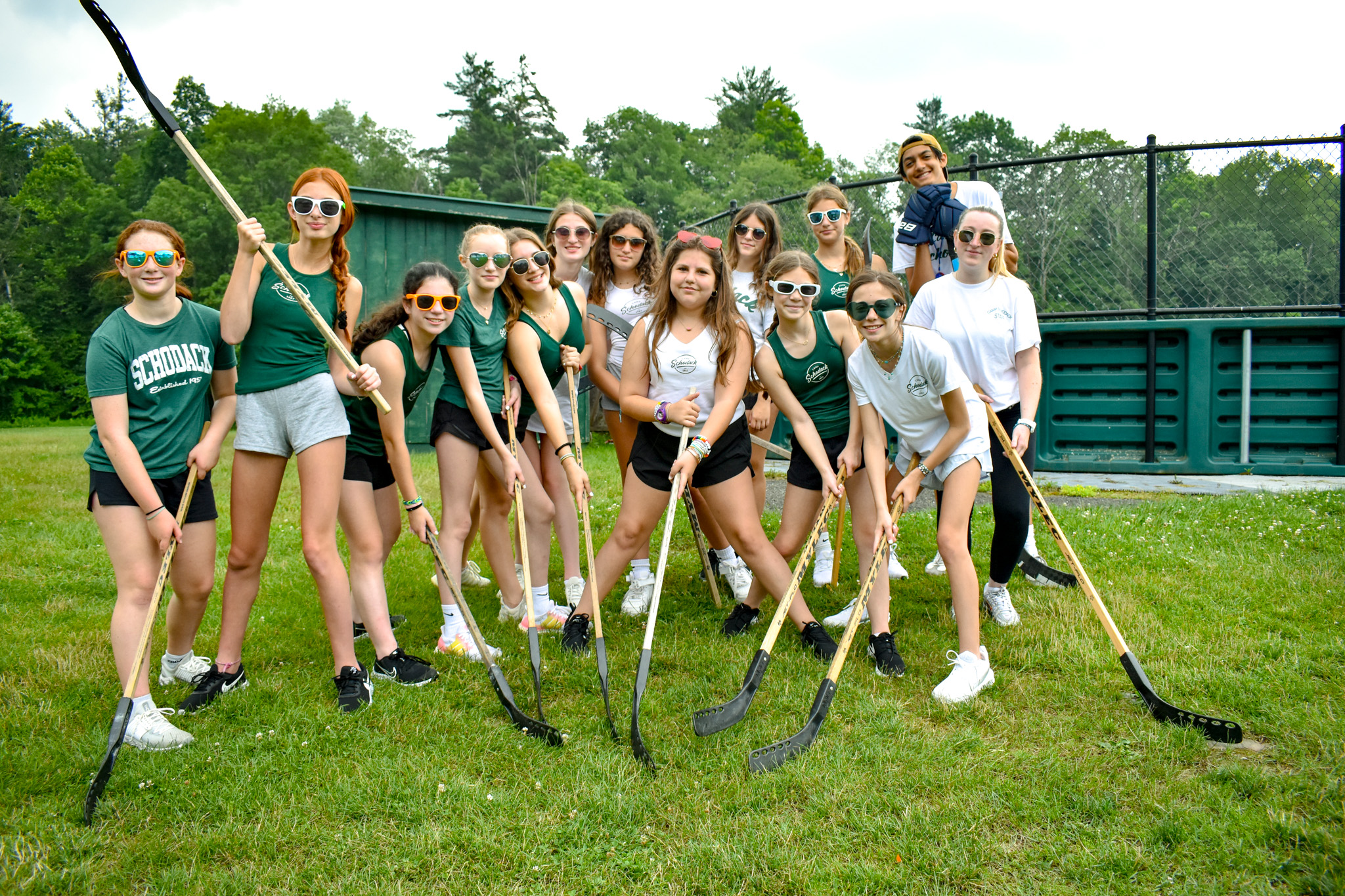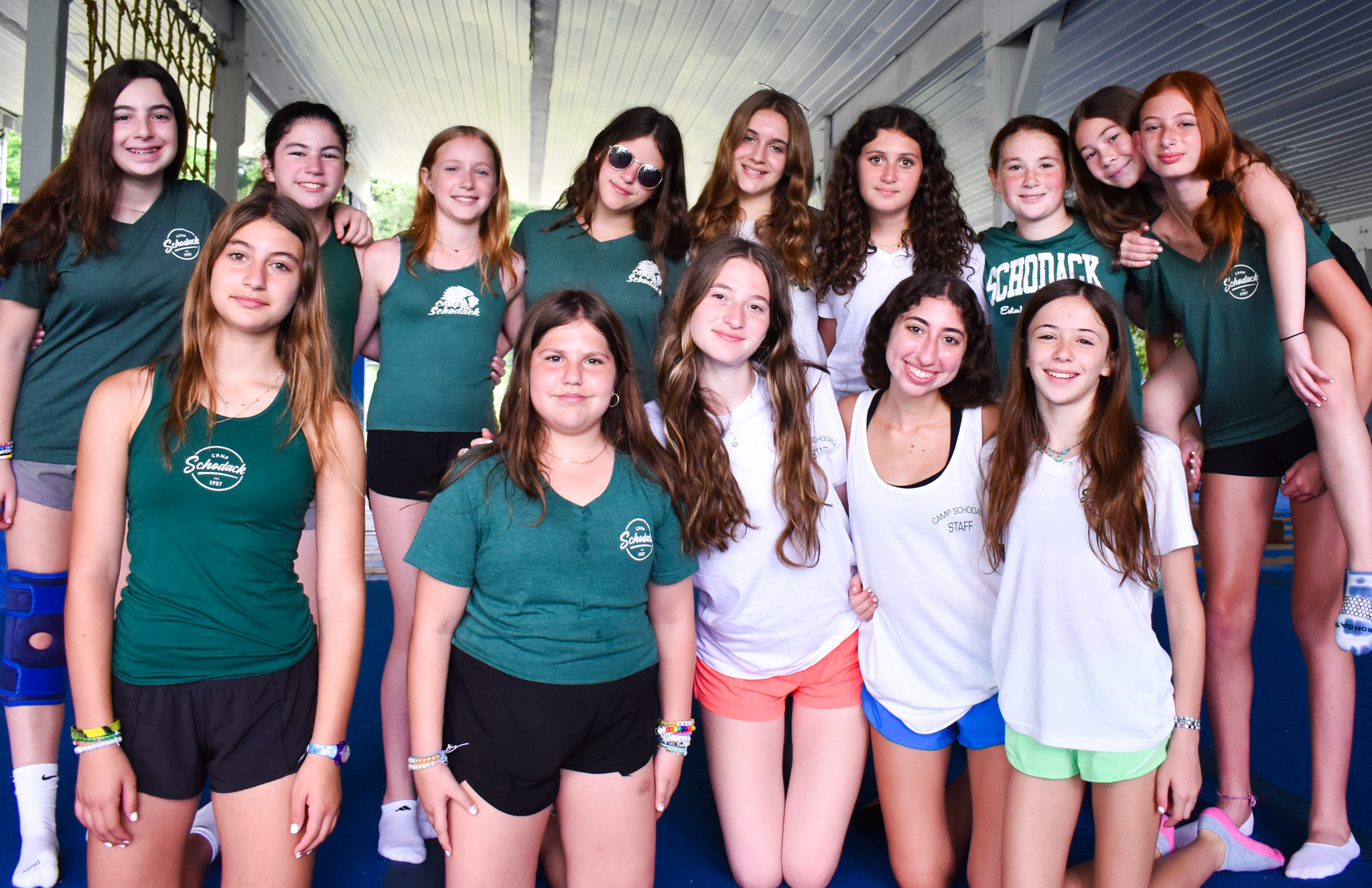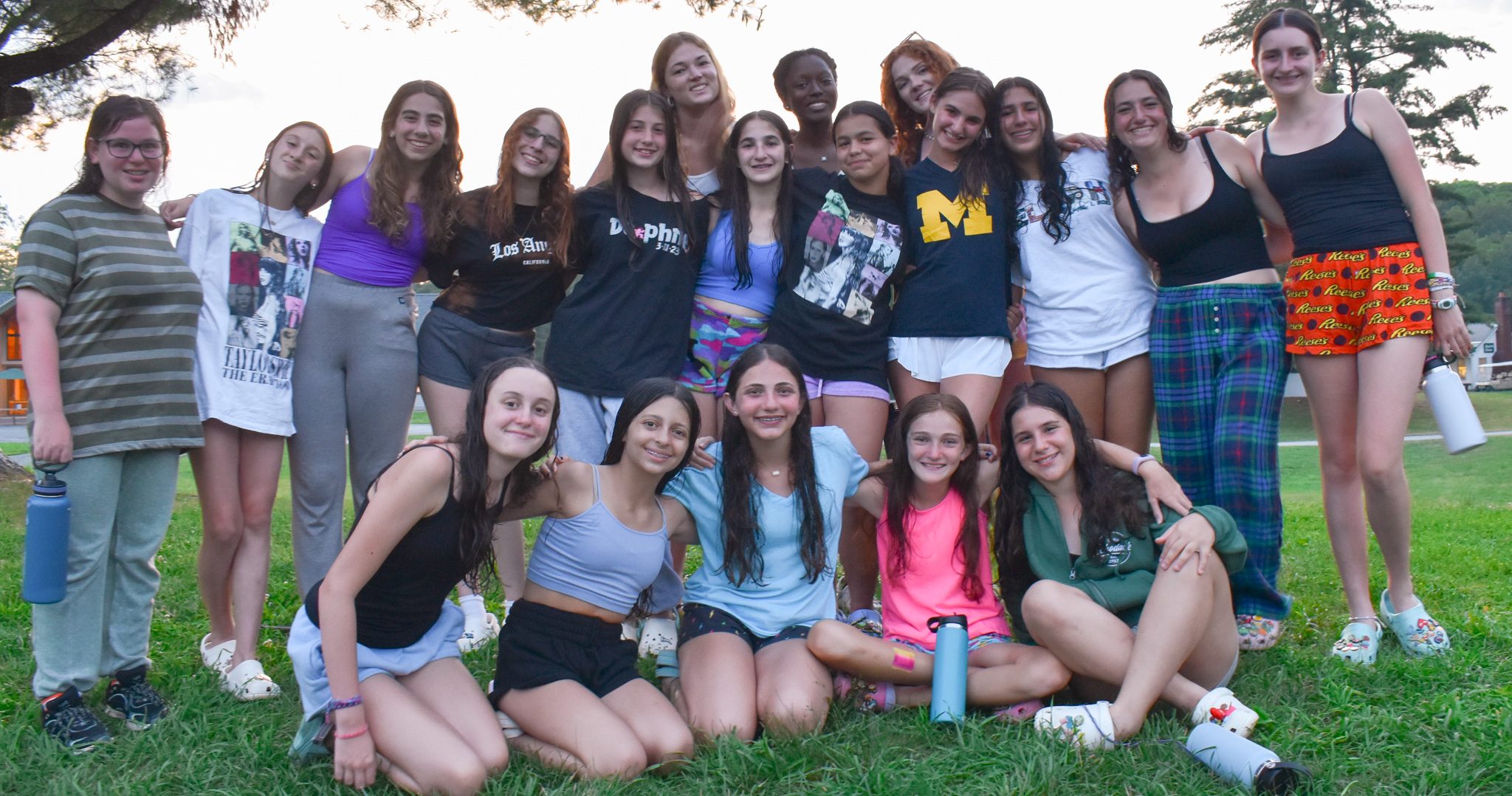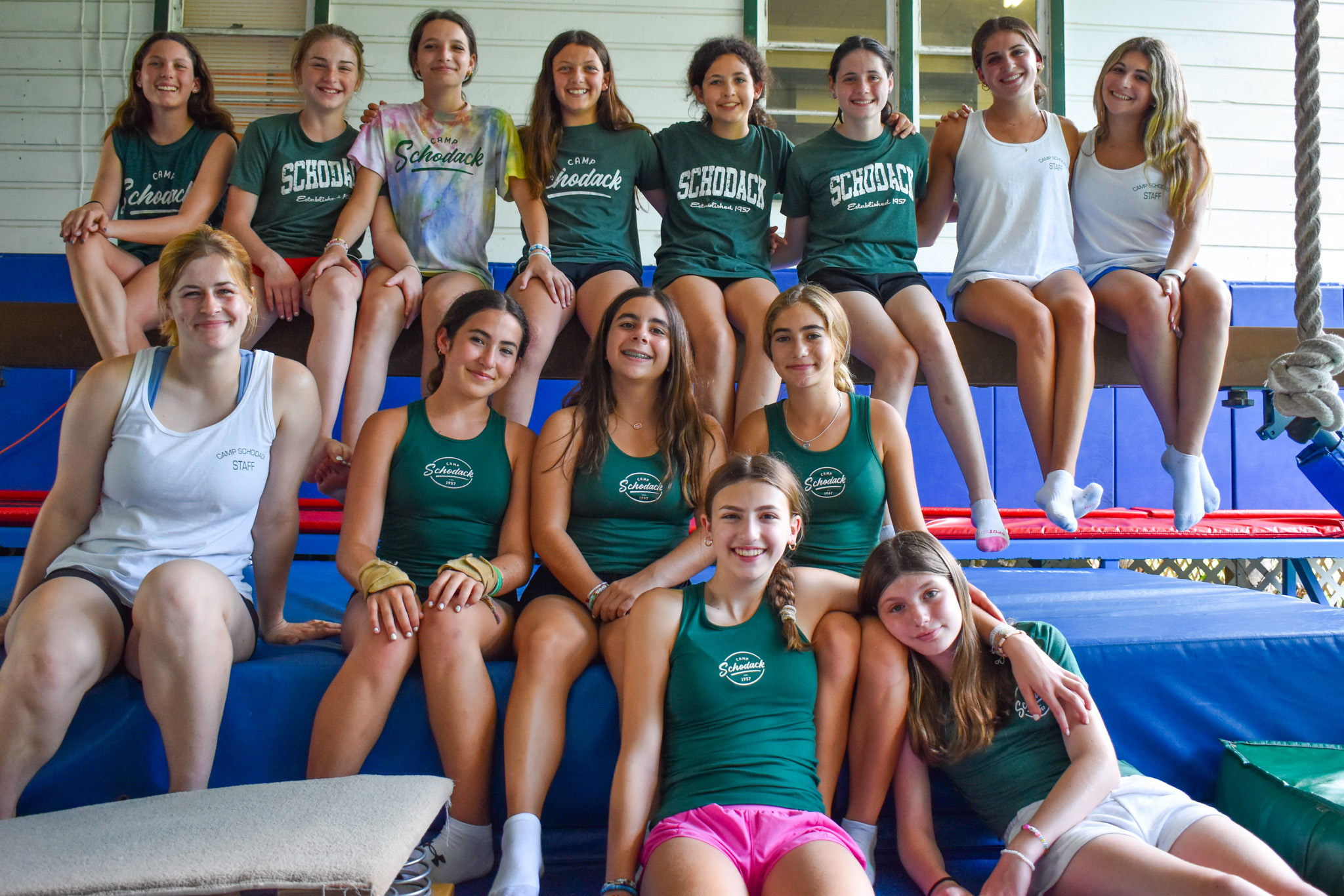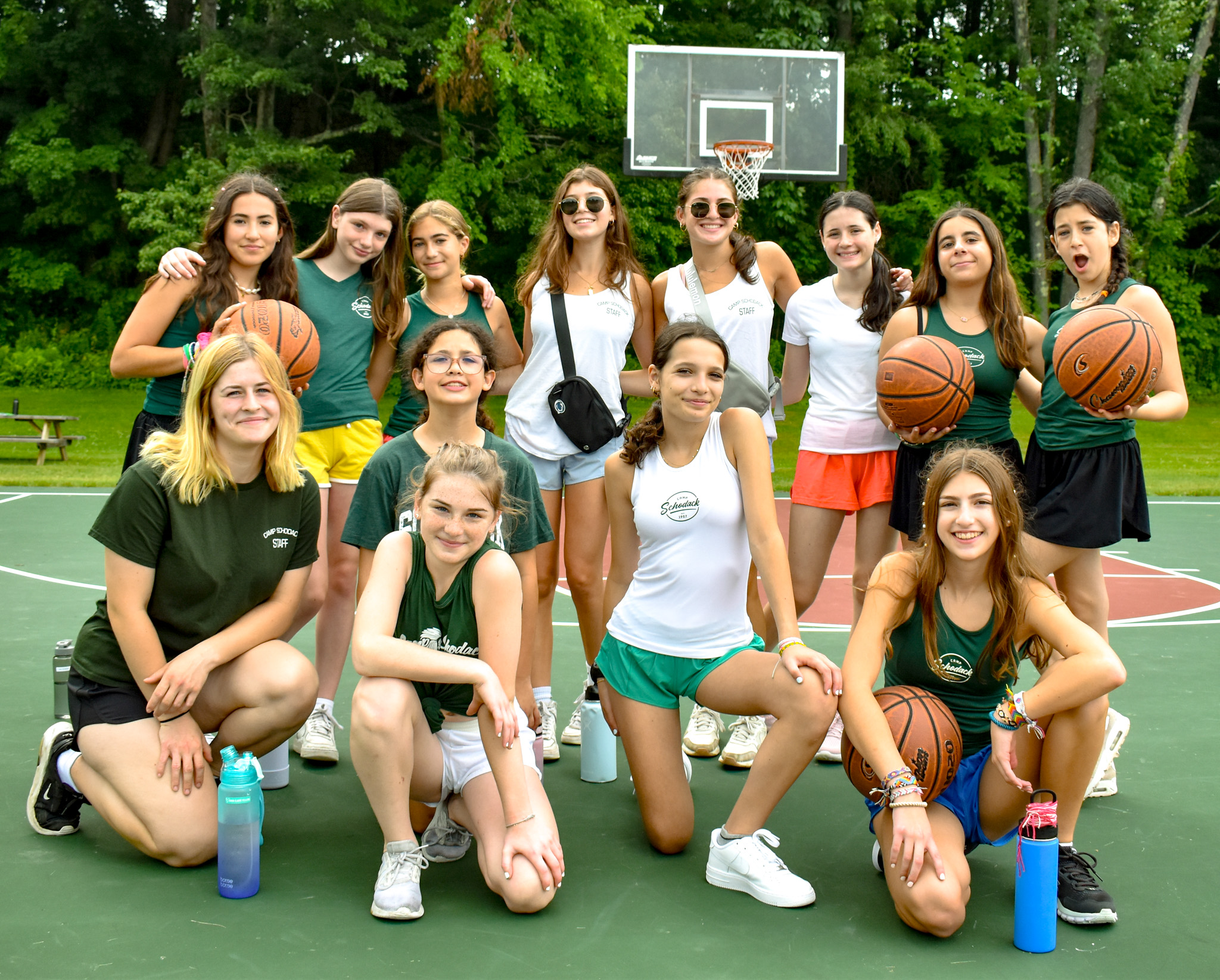 The Middle Girls have had a wonderful first full week of camp with so many activities, events, and fun!
Although it seems early, the Middle Girls have hit the ground running and are already well underway with their talent show rehearsals! They are so excited to show them to the rest of camp on Sunday and are all hoping to be the bunk who gets a win!
The Mulberry Girls had an exciting start to their summer by being given the honor of leading the very first Fire Circle of this year. They all shared what determination means to them and got to hear Paul tell the story of the Icehouse.
The Laurel Girls had a great time at gymnastics where they had an obstacle course competition and had a very fun period at hockey.
The Palm Girls had a great time at the lake where they did some banana boating, waterskiing and wakeboarding. They also had a great dance party in the rain!
The Juniper Girls had fun making pigs in a blanket at cooking and had a great time in the pool for some free swim.
Overall, it has been another fun-filled week here at Camp! From special events like All For One, the fireworks and watching Eric the magician to human bingo and a fun game of bombardment, the Middle Girls have been enjoying every moment! We can't wait to share even more next week!
Xoxo, Anna
Super Seniors
We've had a fantastic first week here at camp, and the Super Seniors have done so many fun and exciting things so far.
All the Super Senior Girls headed down to the lake for the first time this summer, practicing their best wakeboarding and knee boarding skills. The lake was full of kayaks and paddleboards, with the girls having such a relaxing time down there.
The Super Senior boys had their first cooking session, and absolutely loved the treats they made.
Saturday night we had a bonfire for senior camp, where they played name games and got to know each other so much better. Not forgetting, of course the S'mores we all made which were so tasty!
Sunday saw our first Fire Circle of the summer, and we ended the evening with a Super Senior mingling session. We ate cookies, chatted and hung out with friends.
Both bunks have been hard at work with Triple Crown and practicing hard for their performances at the weekend.
Tuesday saw us all participating in All for One, a 4th July event ran by the LT's. Super Seniors tried every station to earn points for their bunk and had a great afternoon in the process.
Then our on-camp trip day came around on Wednesday, and Super Seniors had the best time. We played two games of Assassin with the whole of Super Seniors, again getting to know each other and showing off how fast they all were. Then we all got Kona-Ice to cool off in the heat. Followed by Eric the Magician and ending the day with fireworks.
We've had such a fun week here at camp, we can't wait to see what next week brings!
LTs

With a week of camp already over it is time to take stock and look at one of the busiest weeks in the LT Program's storied history.
With LTing in the bunks and activities in full swing and great reports coming back about their overall progress, it has also been clear that we are dominating in the Dining Hall. LTs are instrumental in helping younger campers TRY NEW THINGS when it comes to meals – the cheer has gone out 'try one bite' and now 'T-O-B'.
It's been amazing to see the younger campers respond to this. Challenge Day teams have been announced and the LTs are eagerly awaiting the first Challenge Day…but…before that they already planned executed and tidied up after running the all-camp July 4th Contest – All For One (a participation game) – they are busy preparing for the Carnival presented by the LT's on Saturday – and as if that wasn't enough, preparations are well underway for the Talent Show which takes place this Sunday evening.
Throw in a half-day trip to Saratoga, looking after the whole camp this coming Saturday evening and the increasingly looming presence of 2-Day Tribals coming into focus, there is clearly a lot going on for this amazing group of teenagers!
Matt's 'Foodie Focus Group' Returns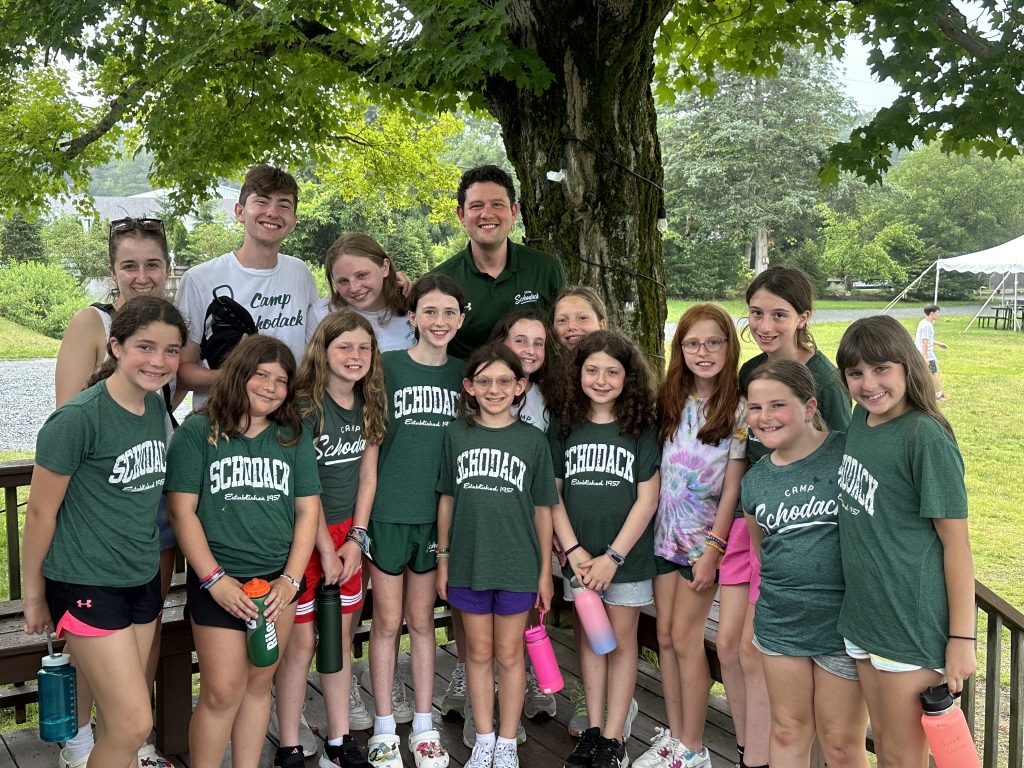 This week saw the return of Matt's food-based focus group where he invites campers and staff to meet with him on a regular basis to chat about all-things food at camp! Are there enough options on the salad bar? Did people like a new menu item we added last week? What else should we include in the chef's specials cart rotation?  This is a great way for campers and staff to really have input into the food we serve at camp and helps us plan future meals for the Dining Hall that our Chefs!
More From The Week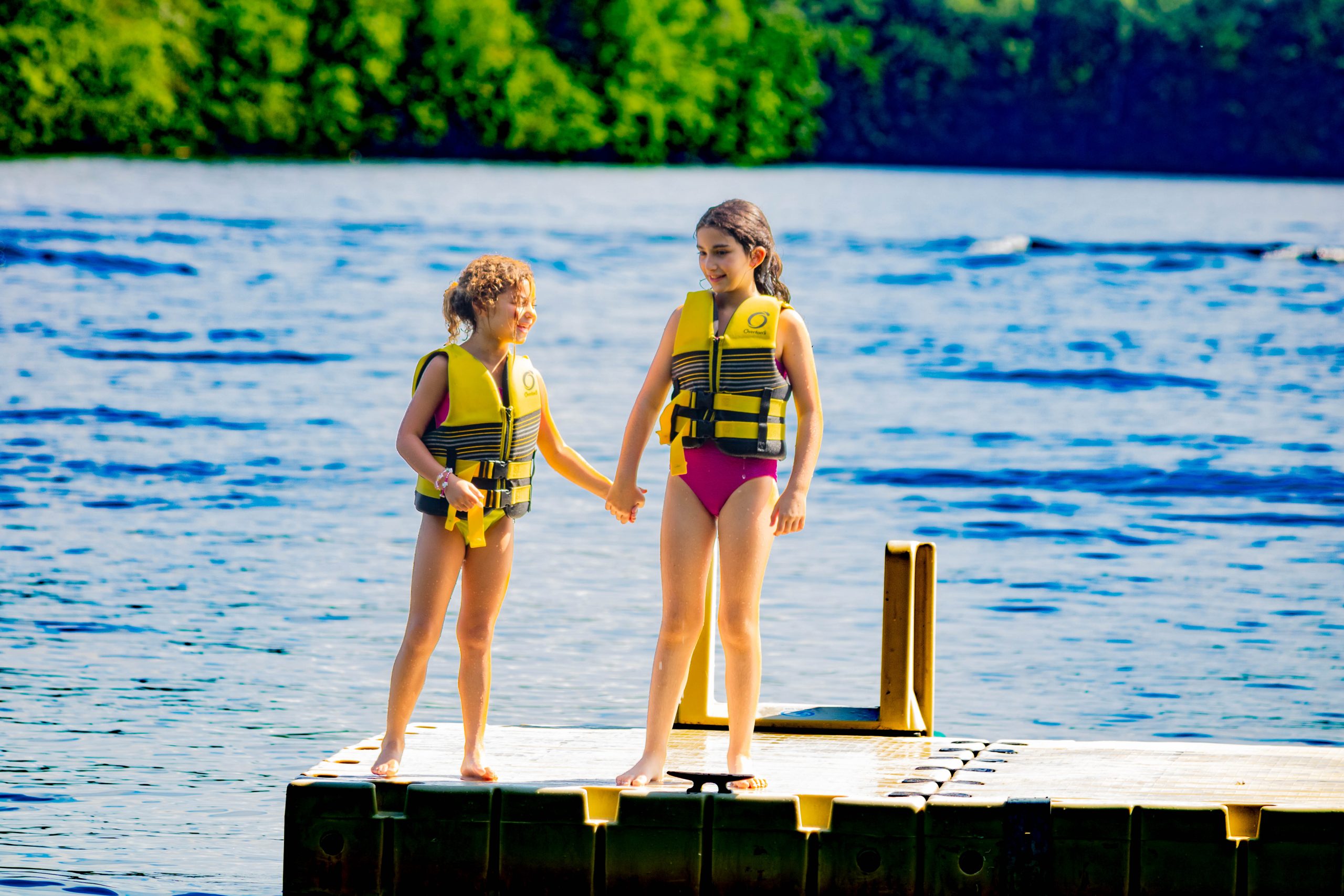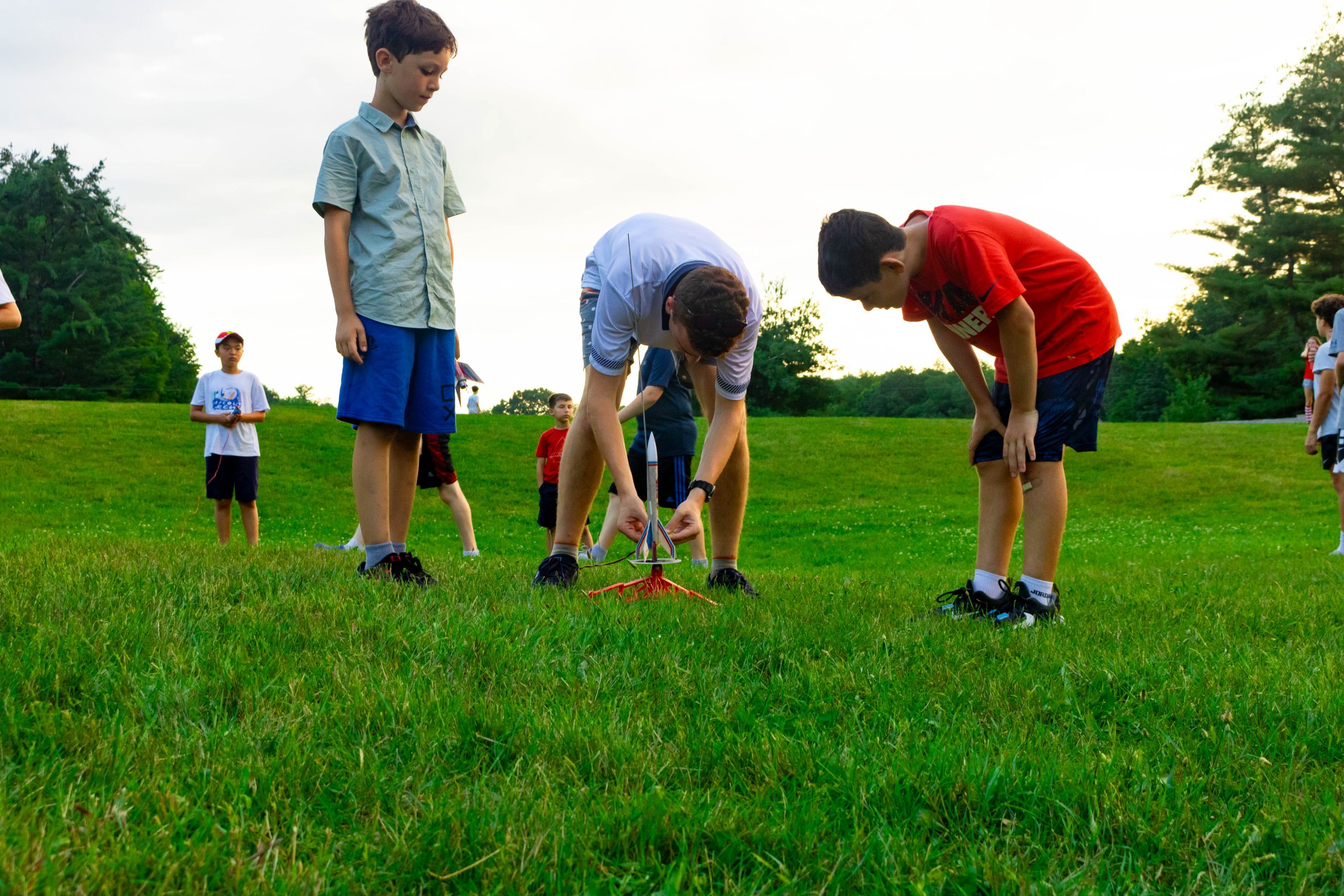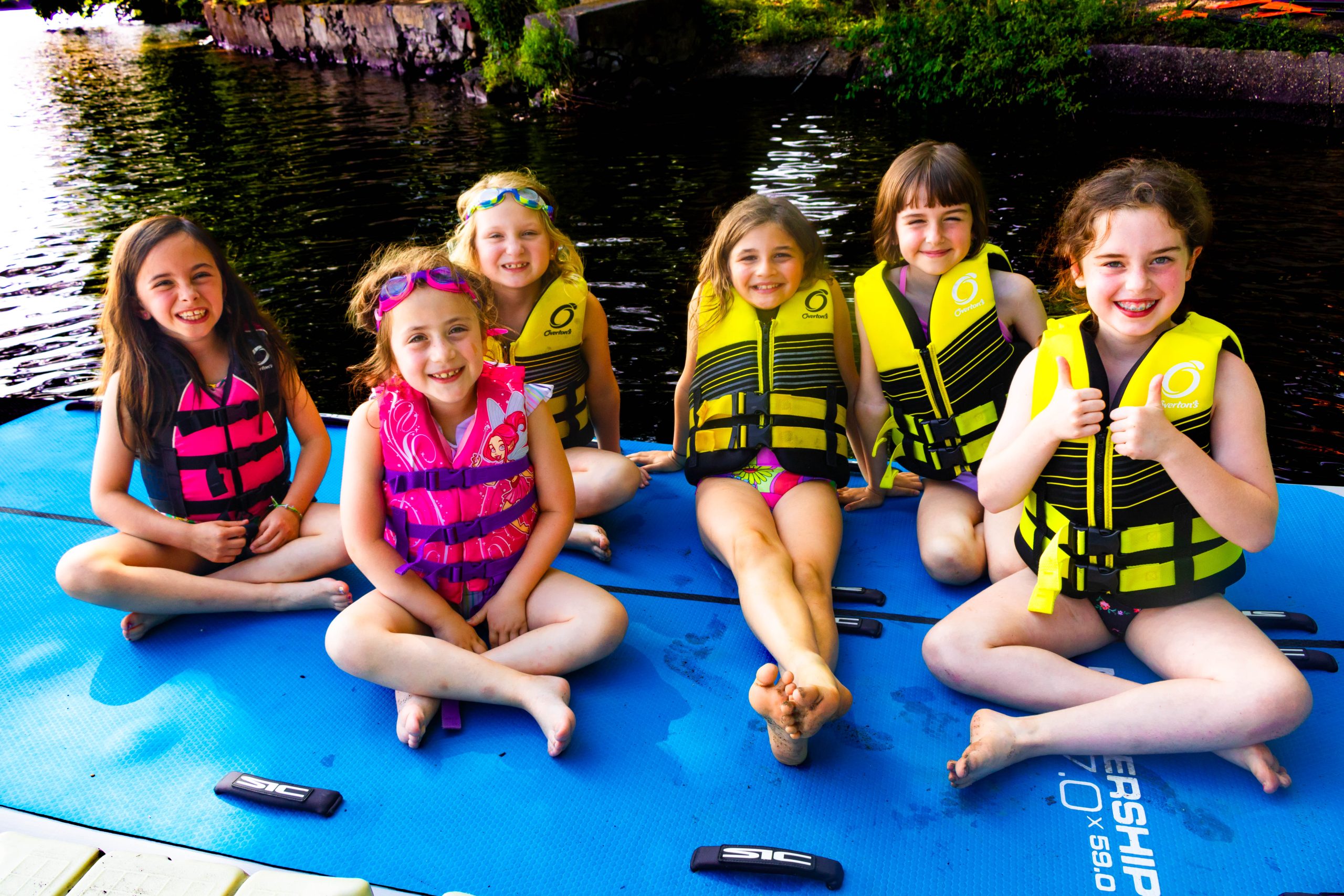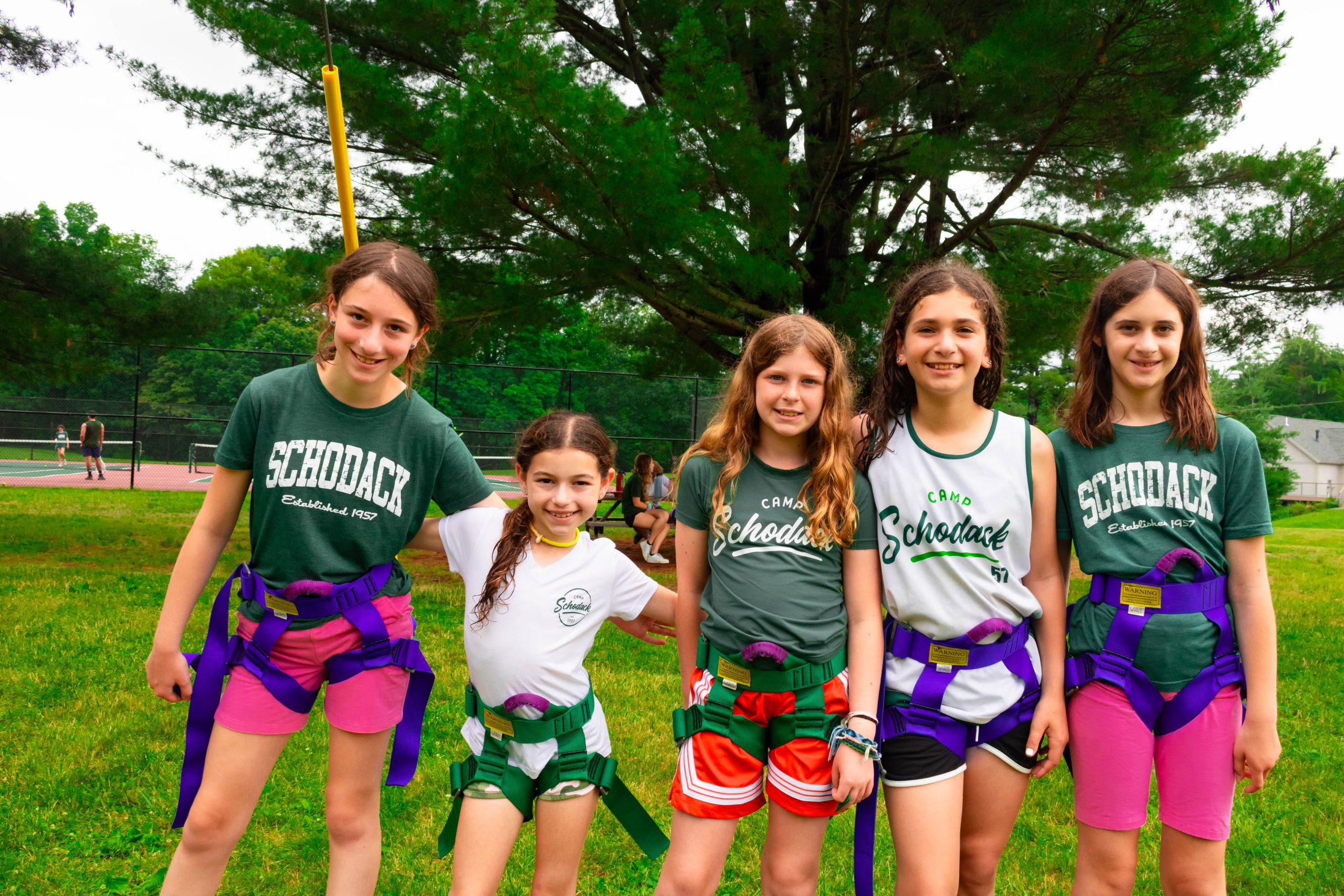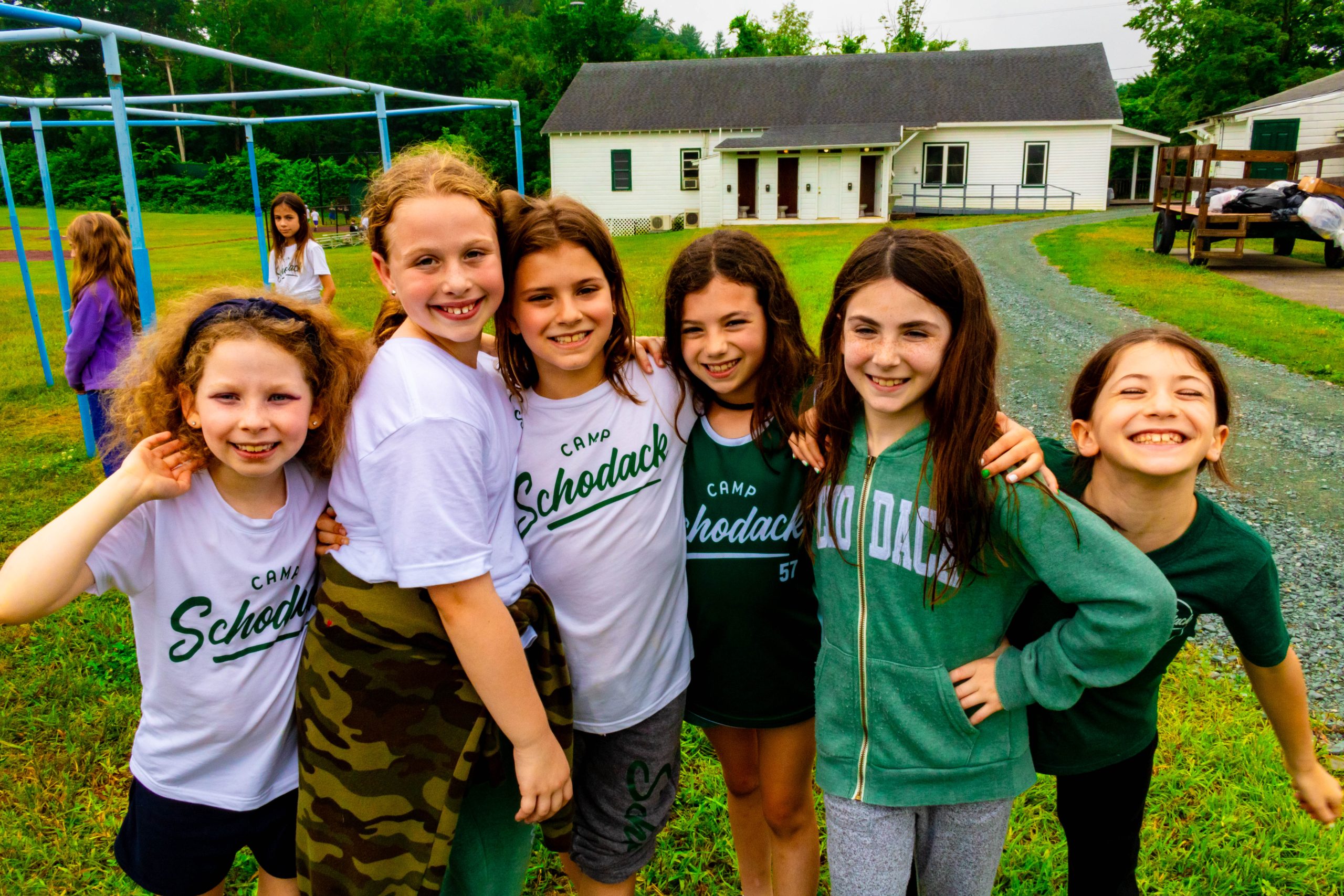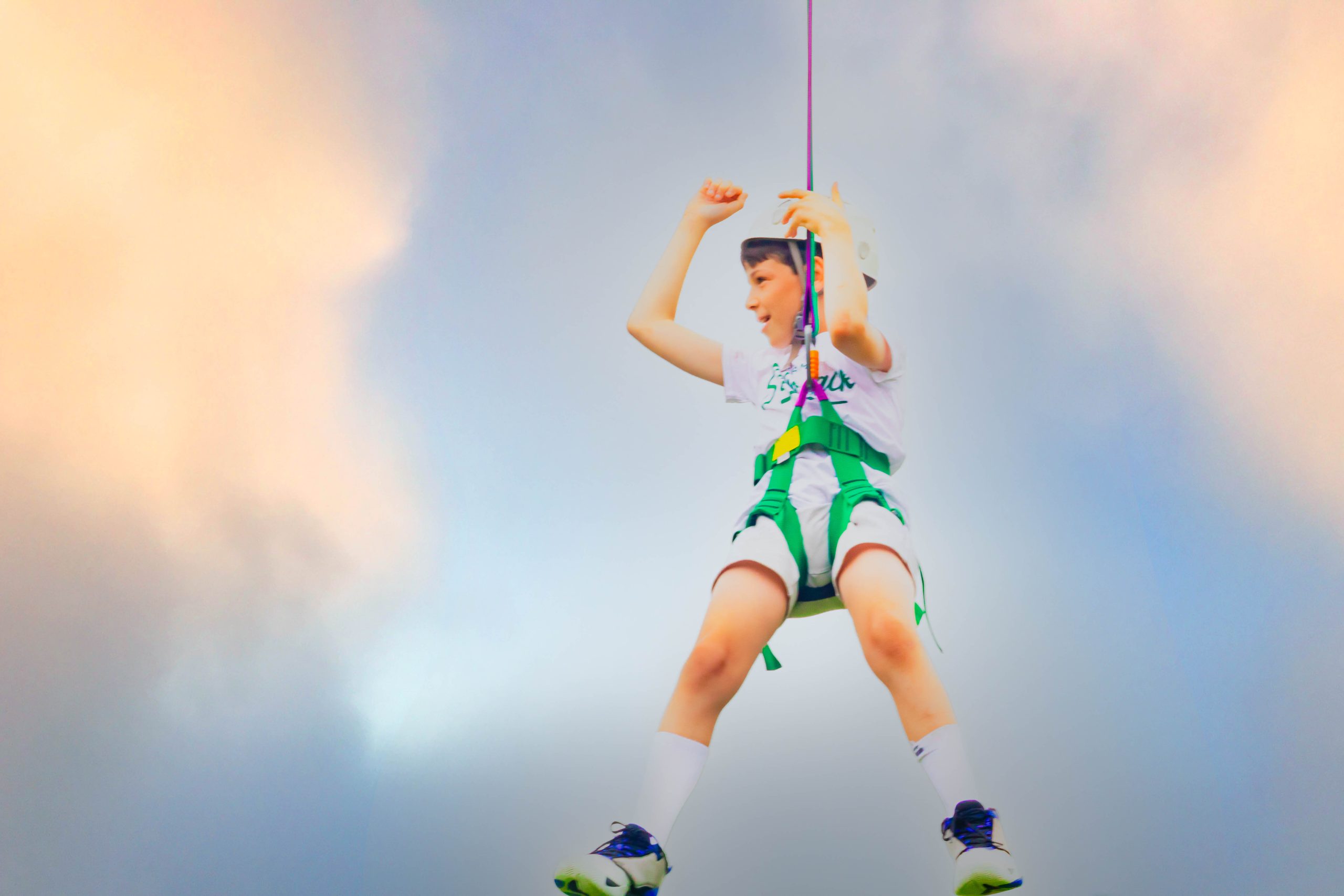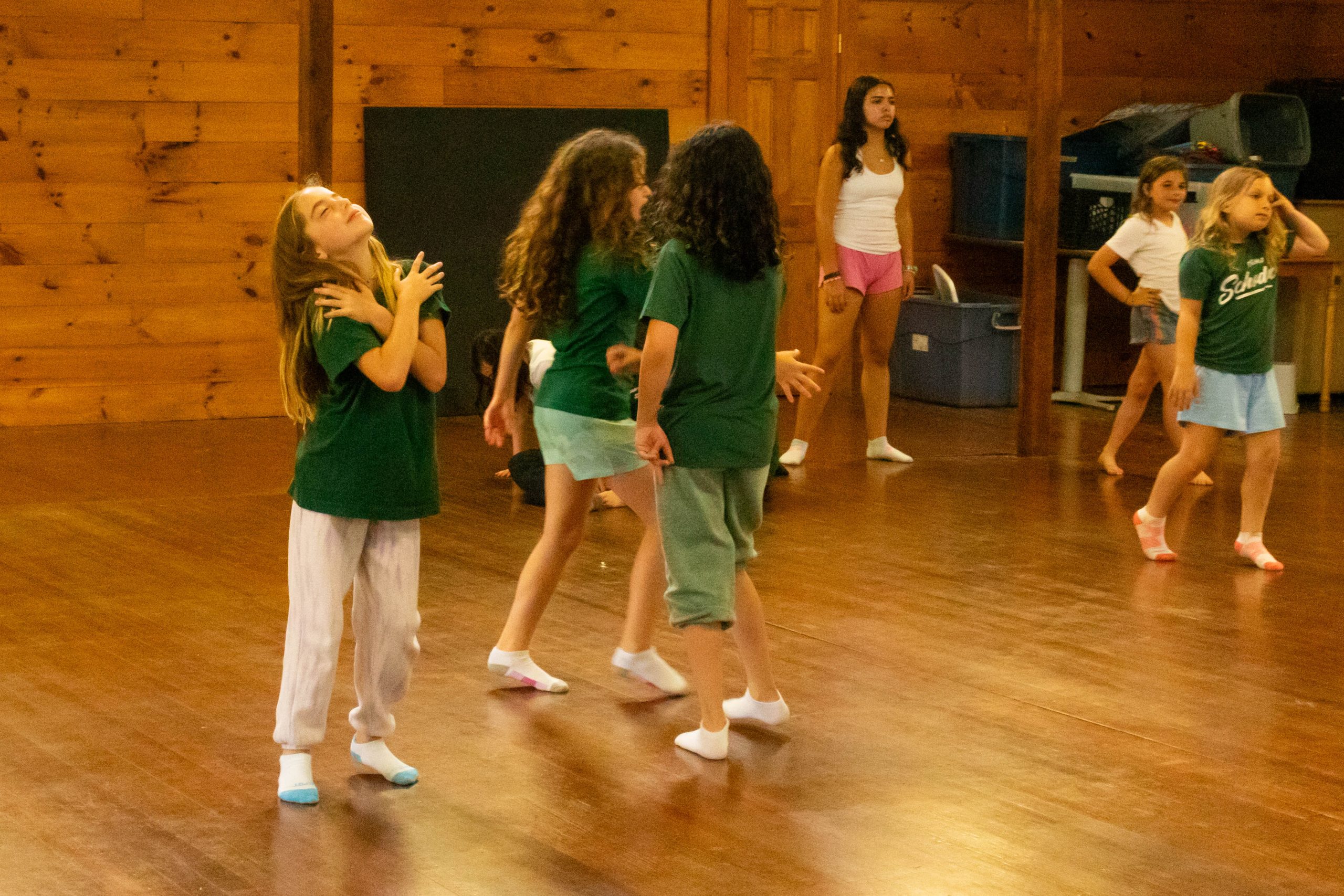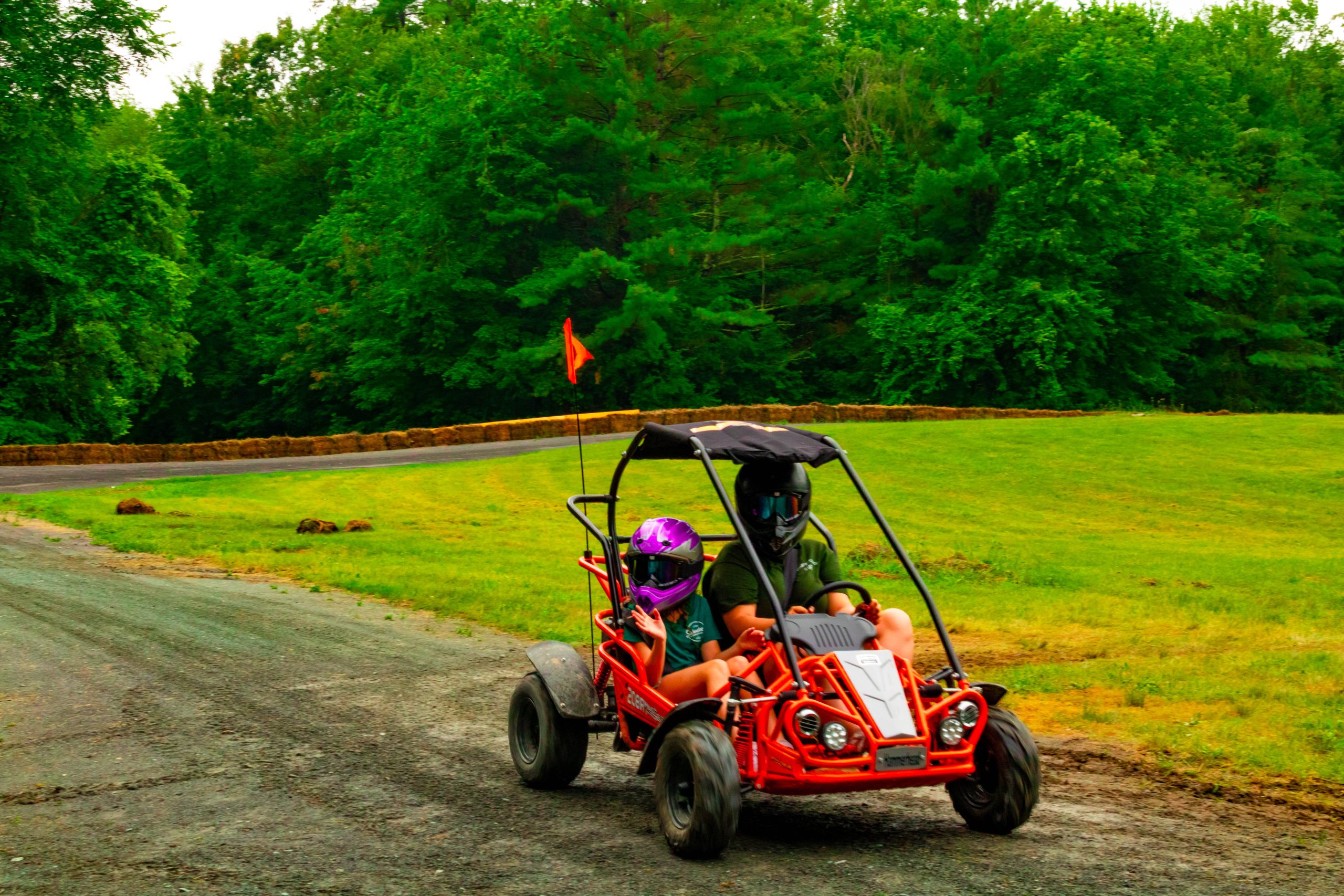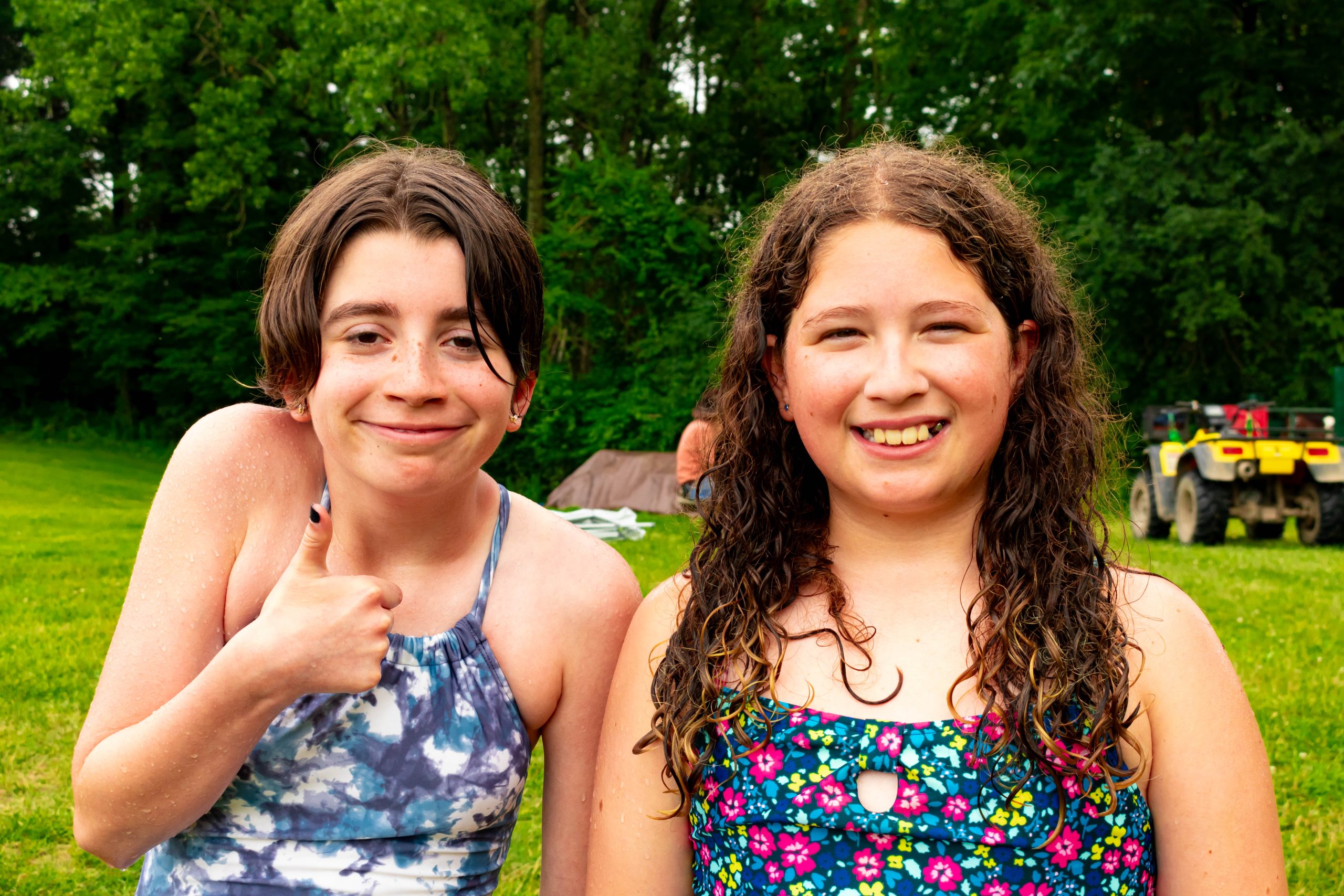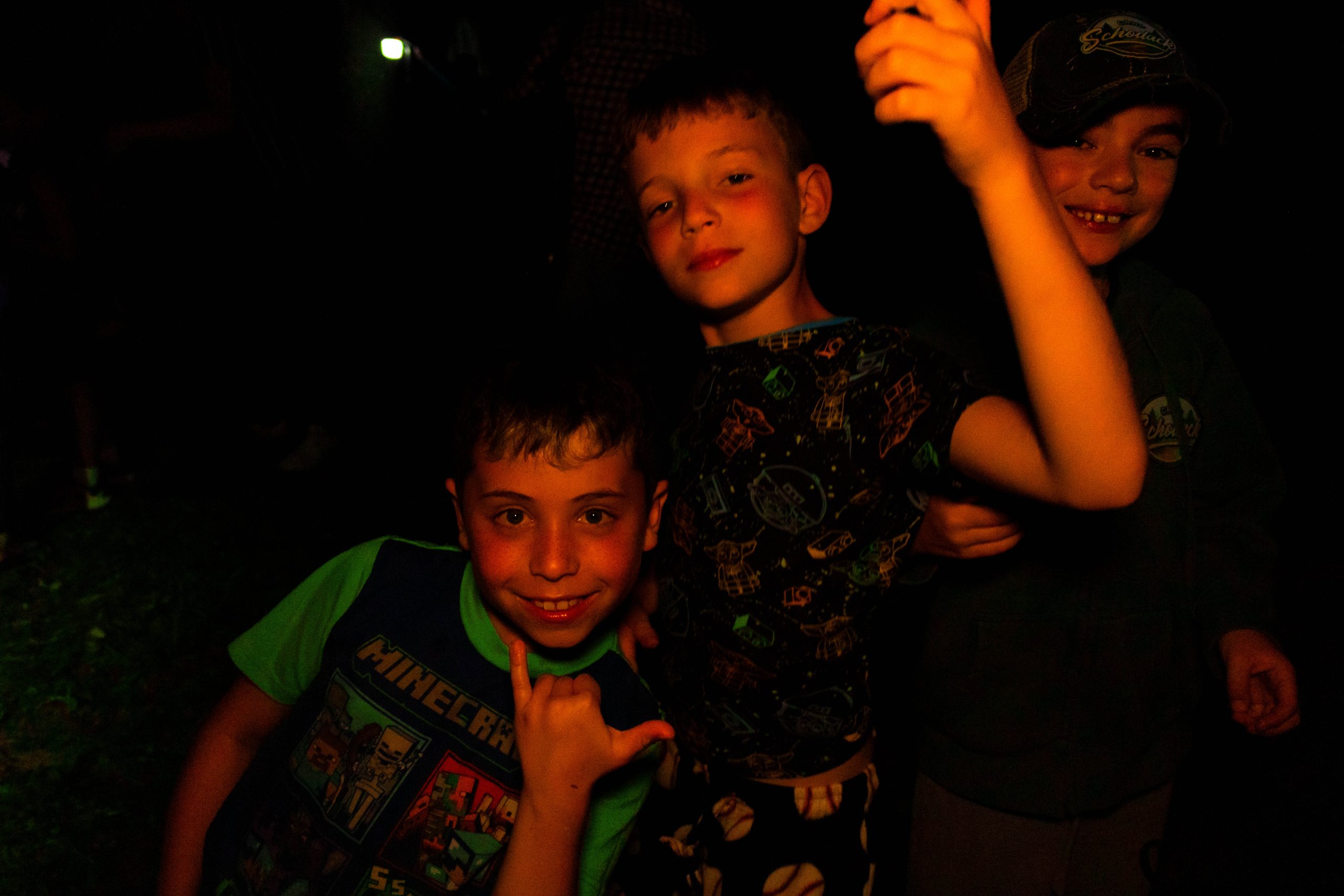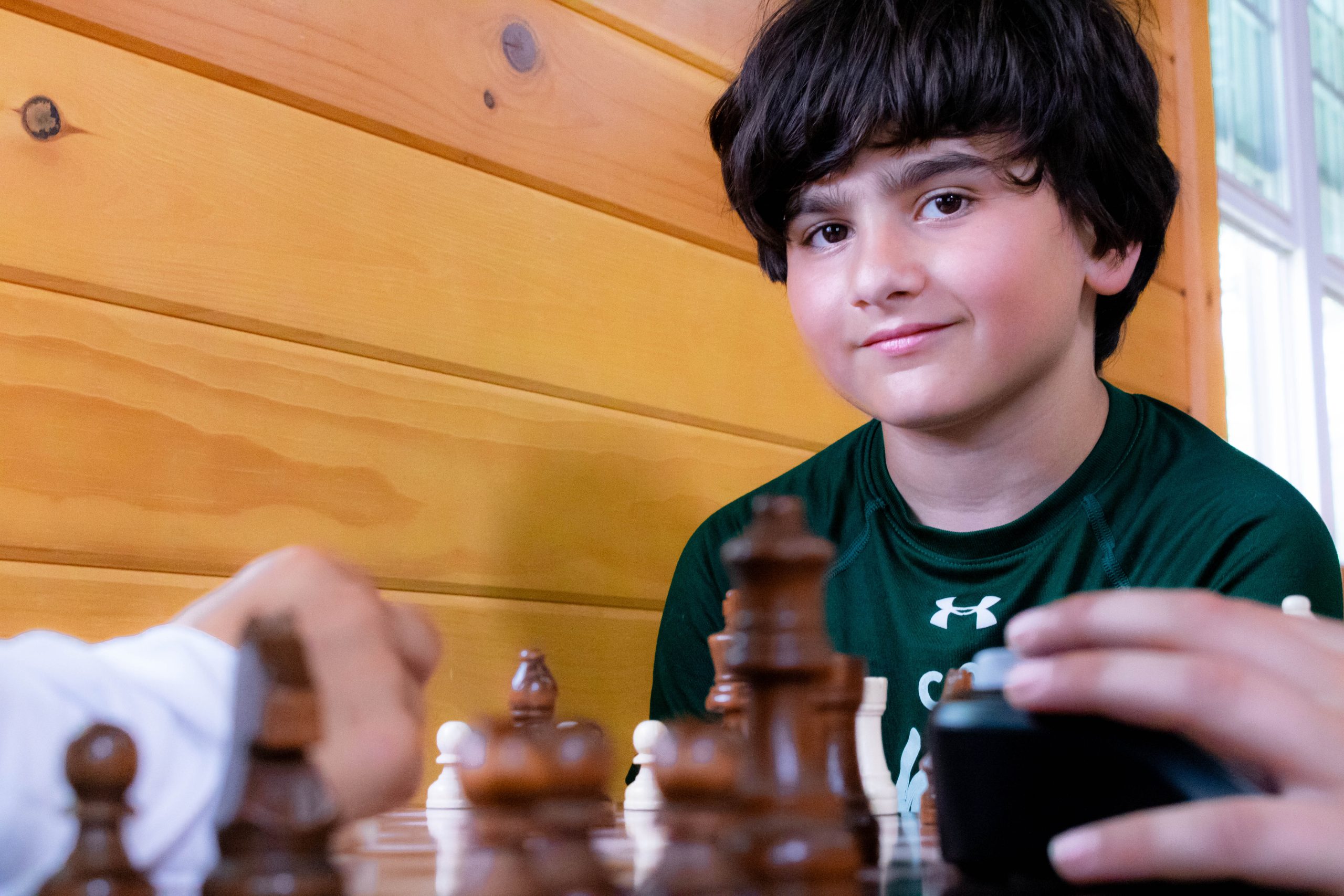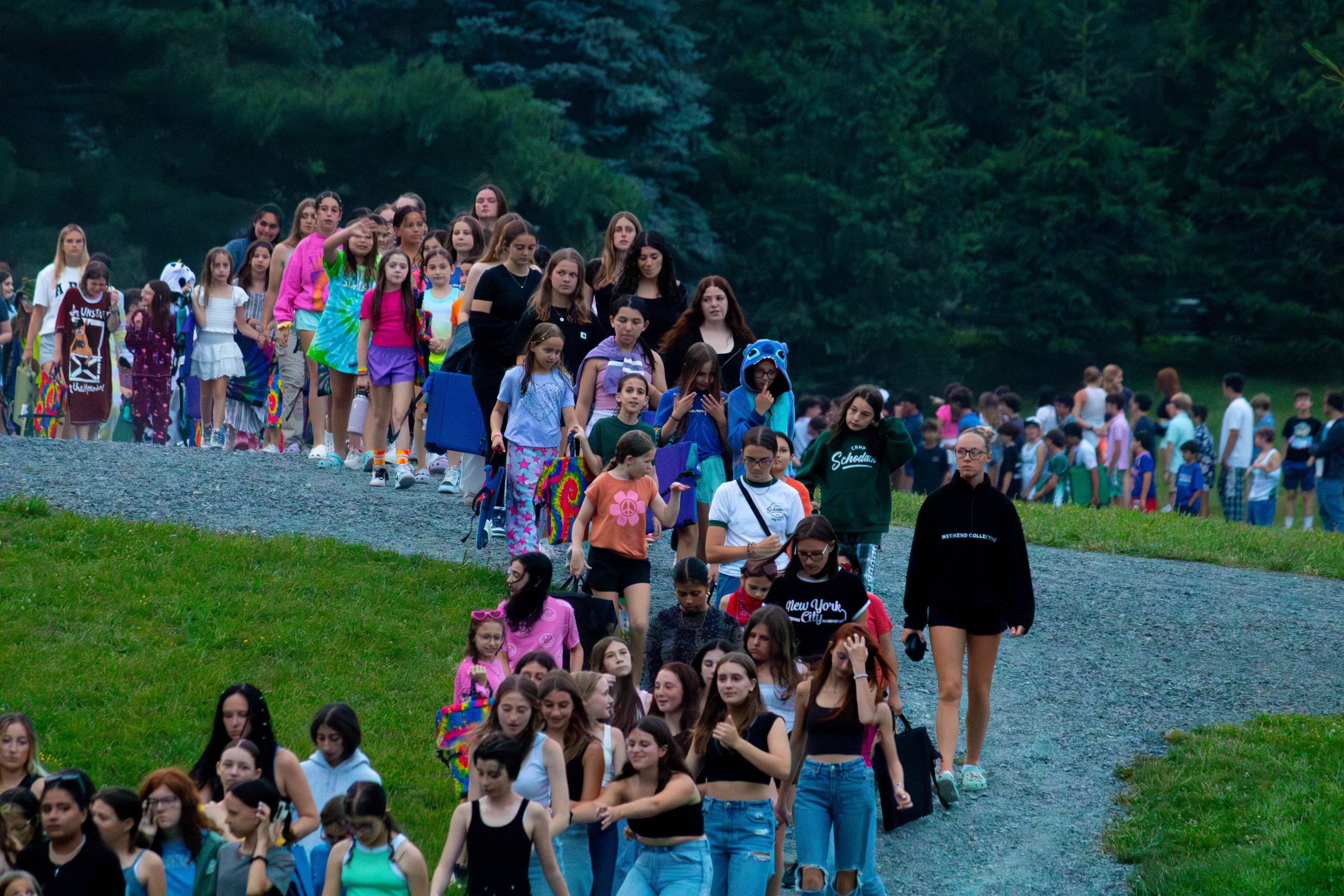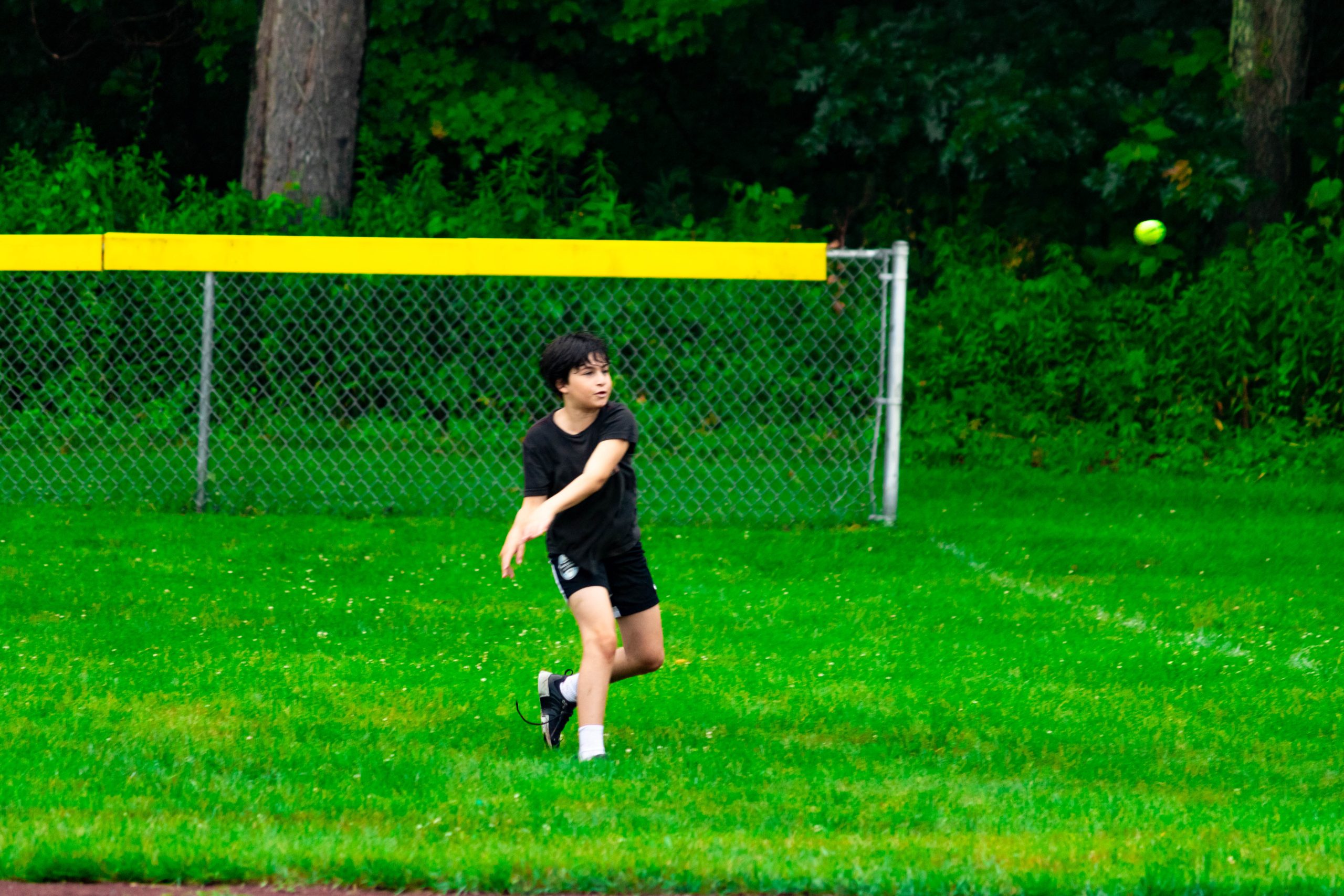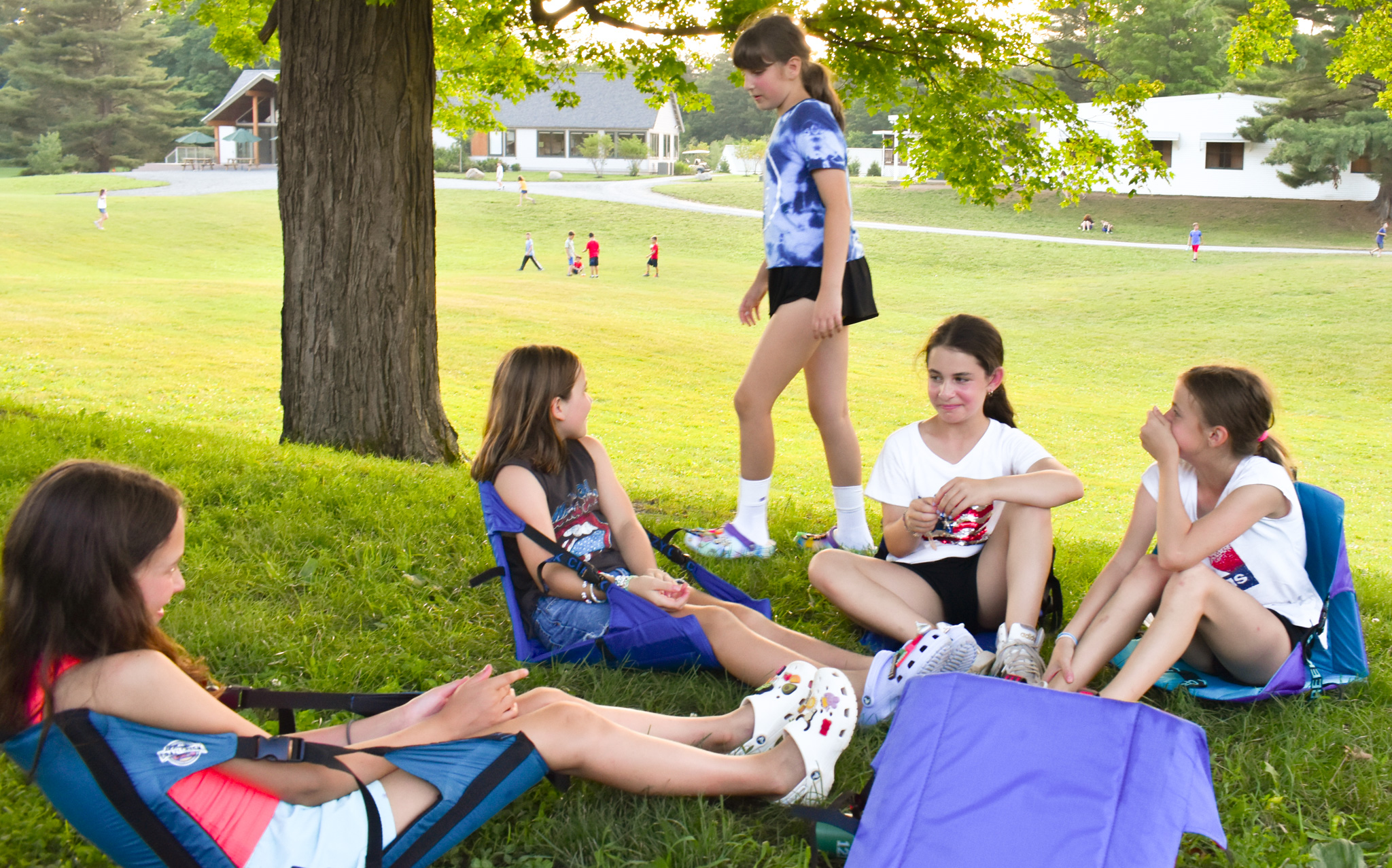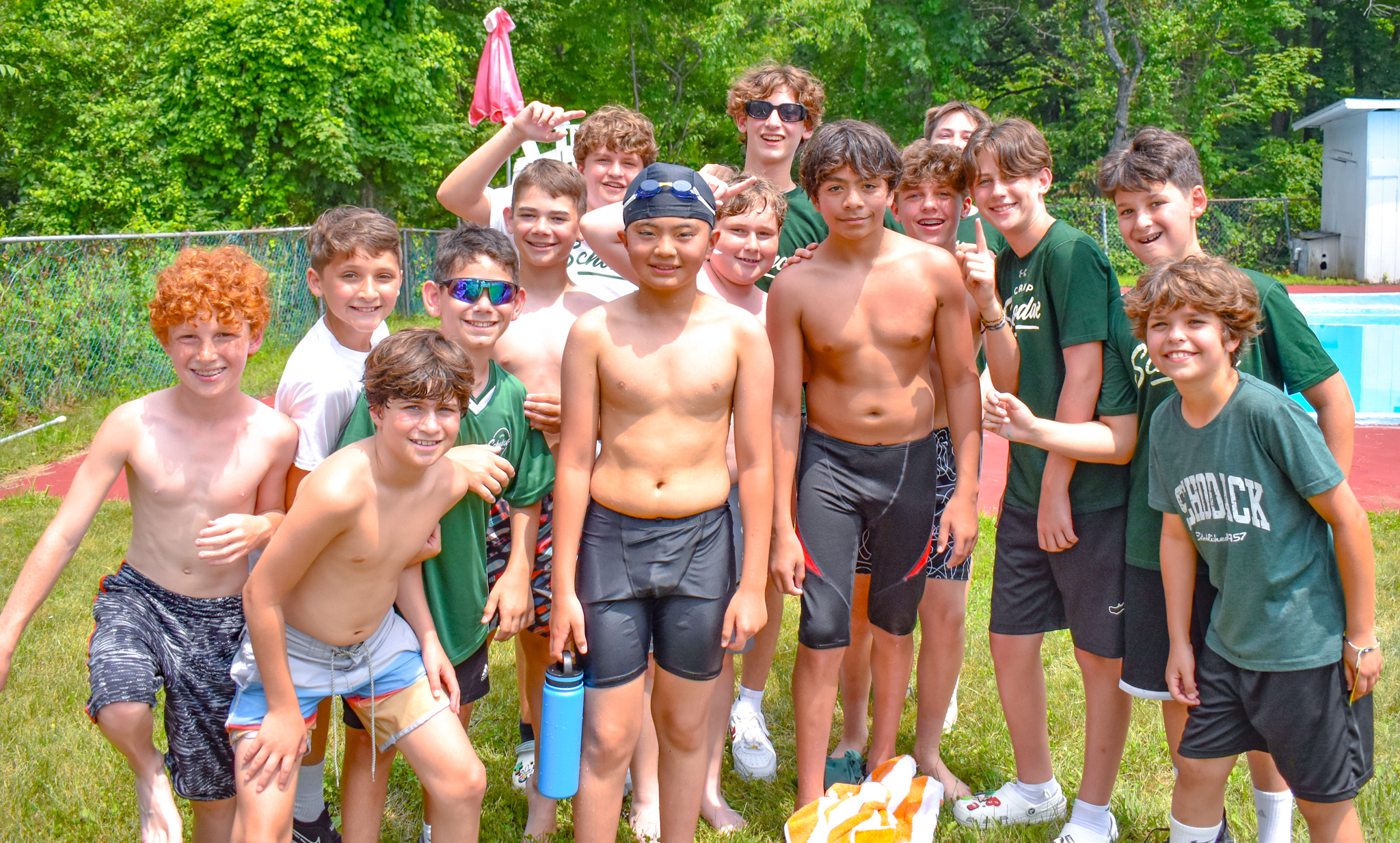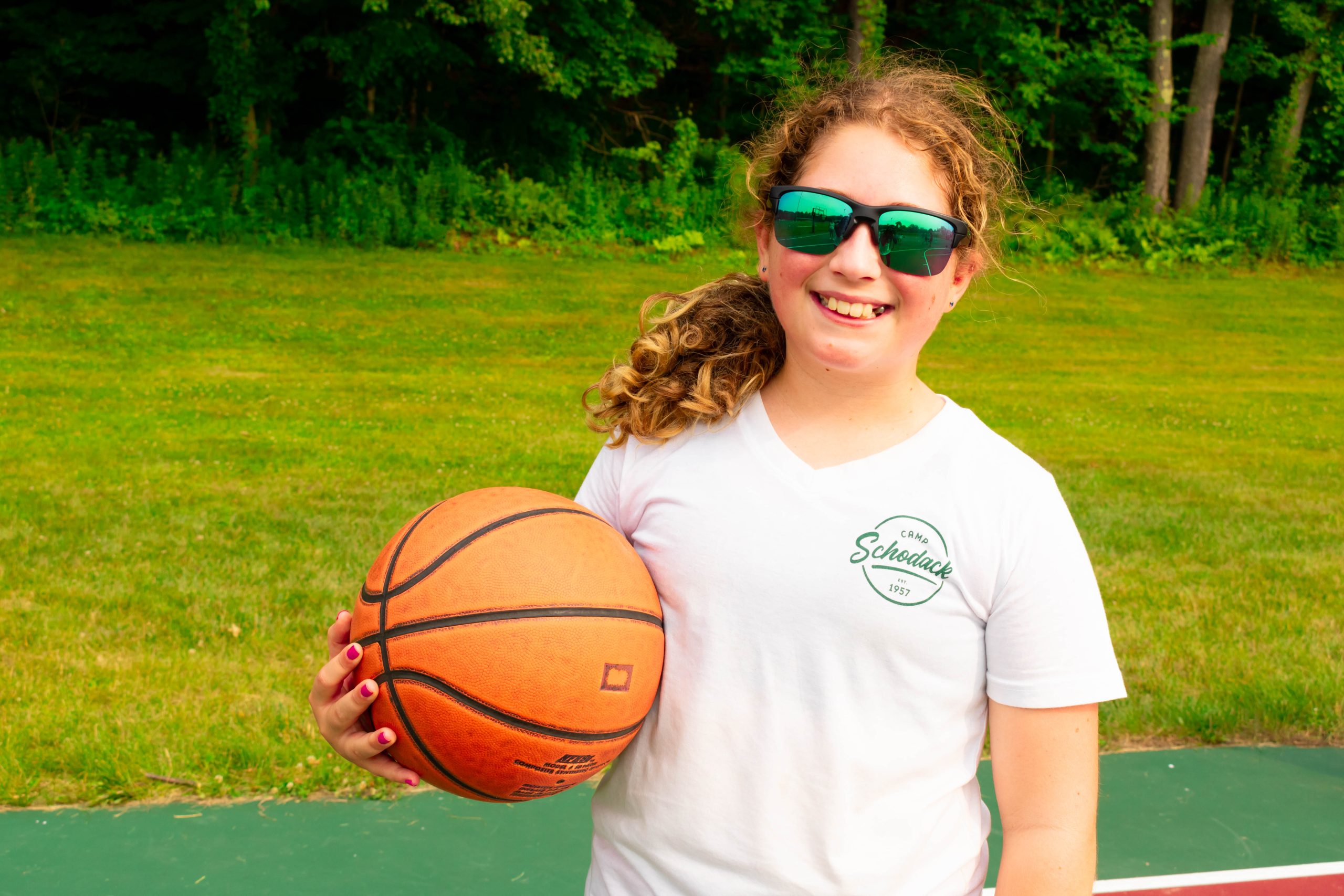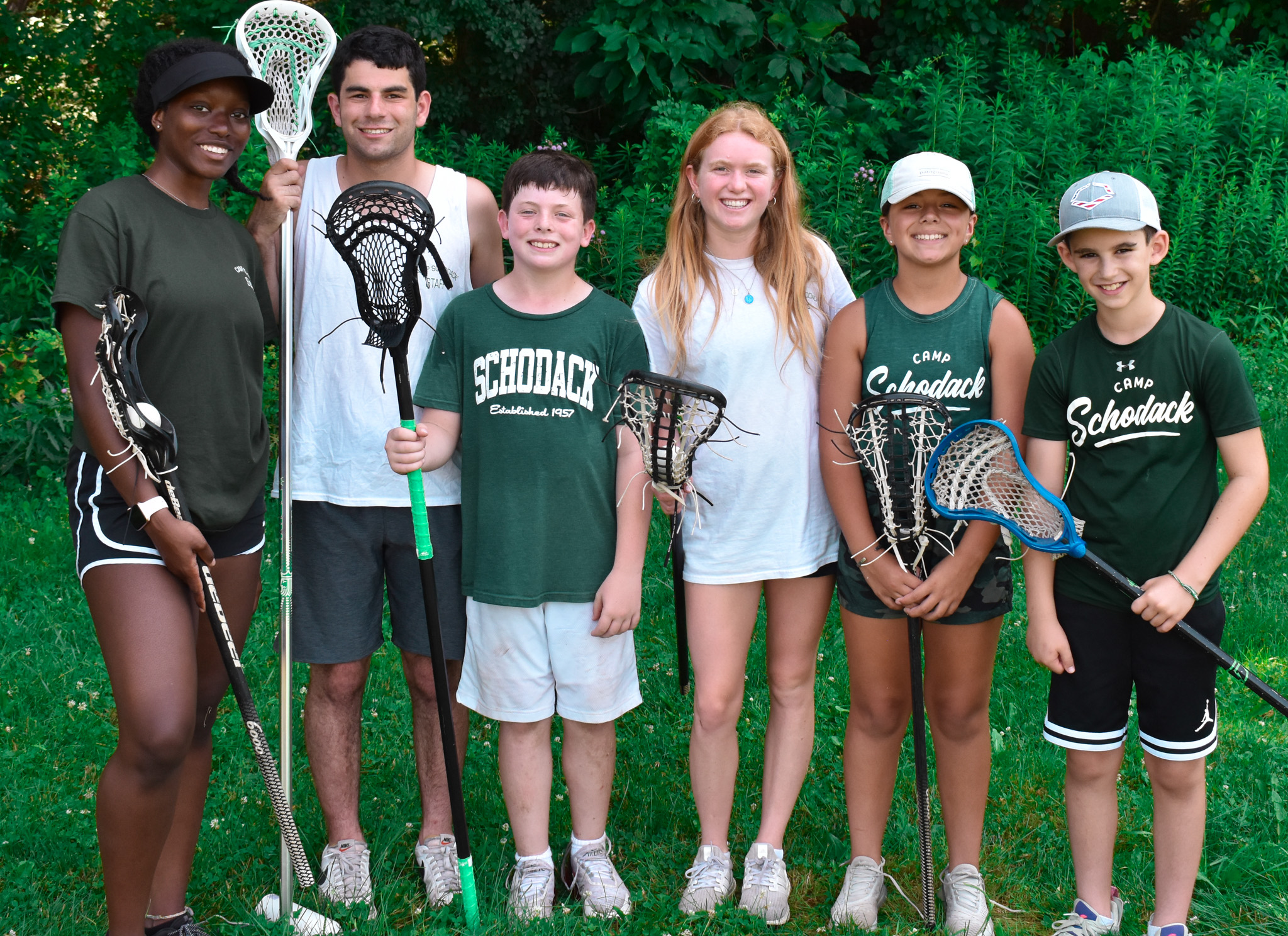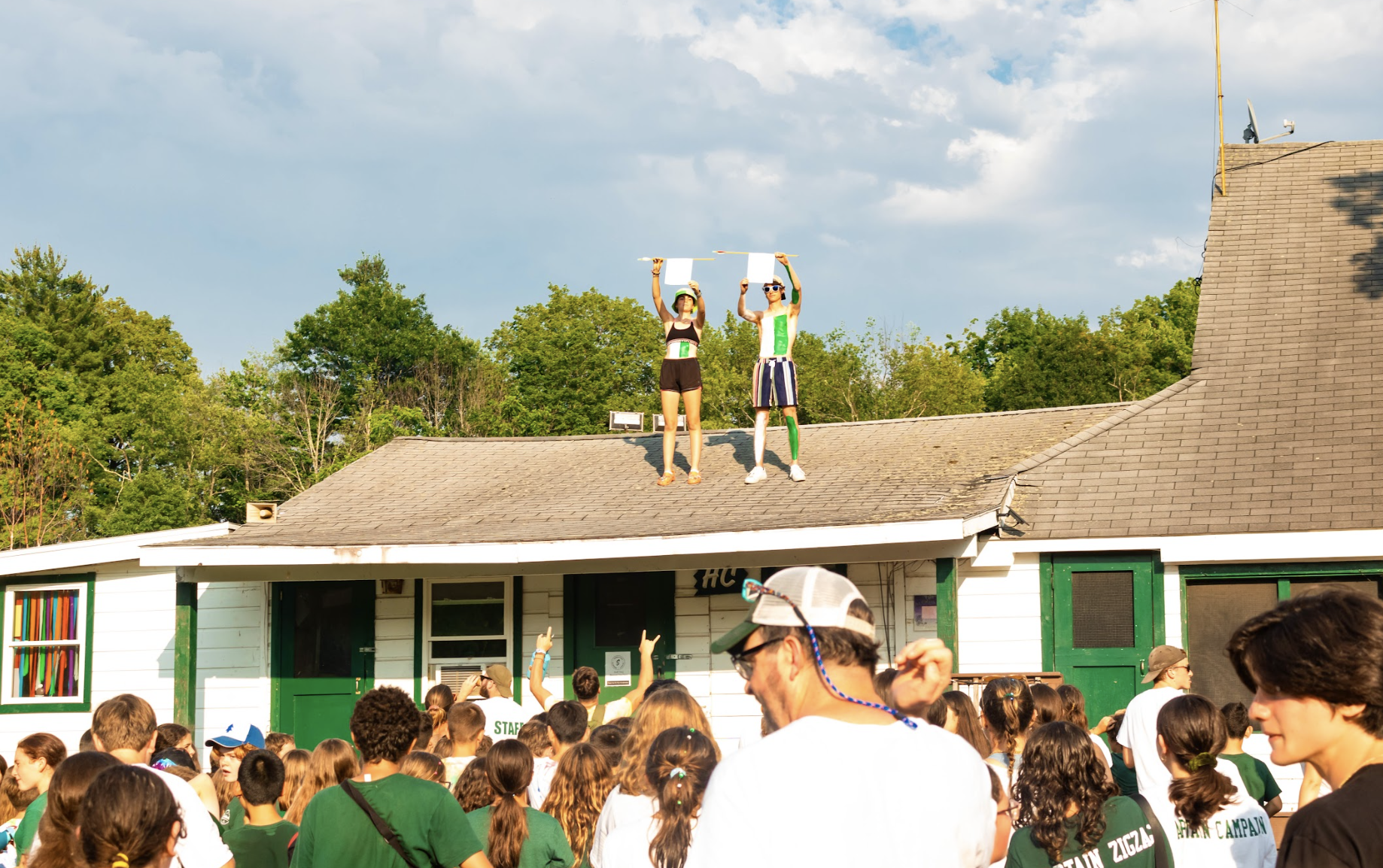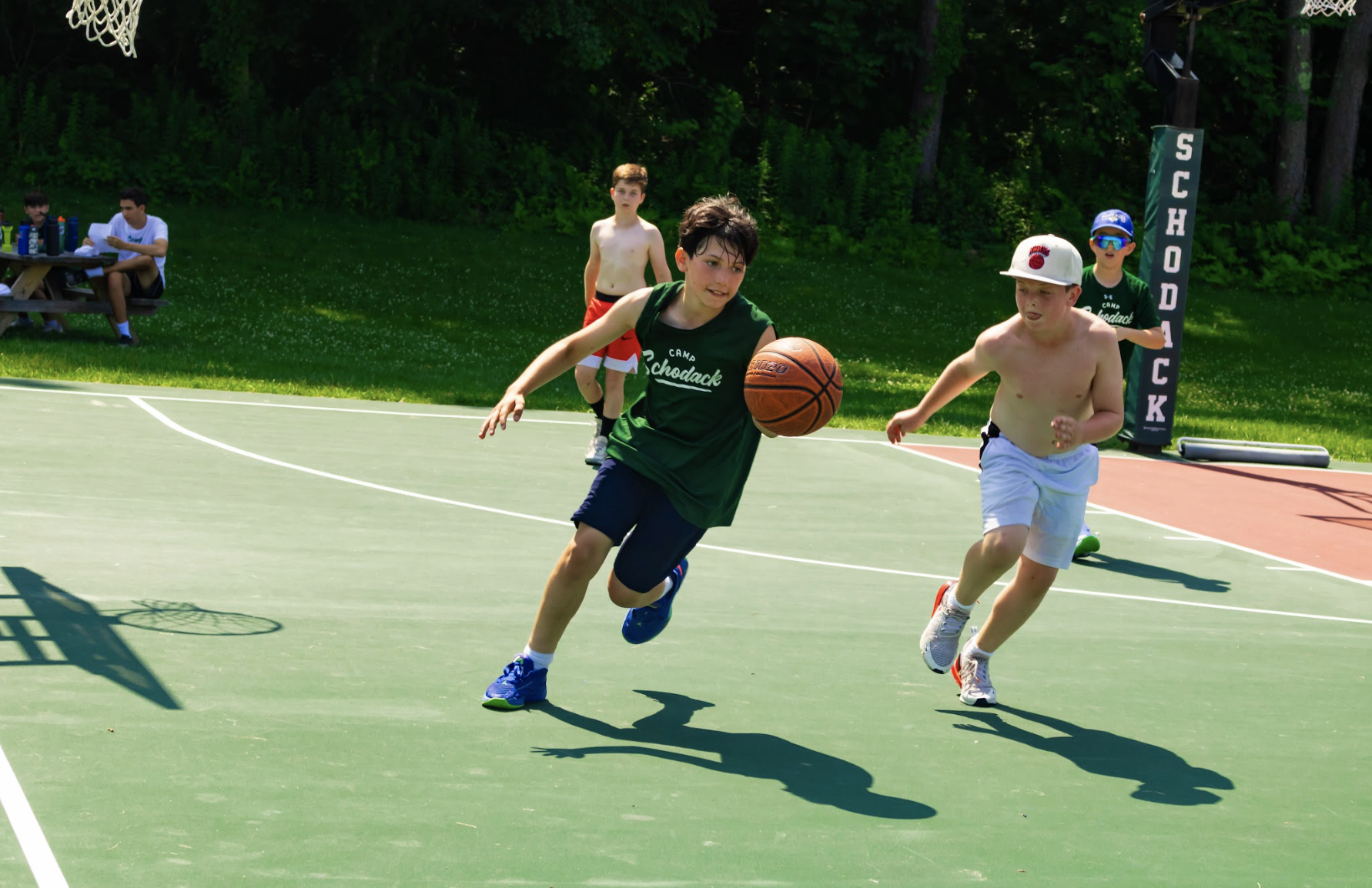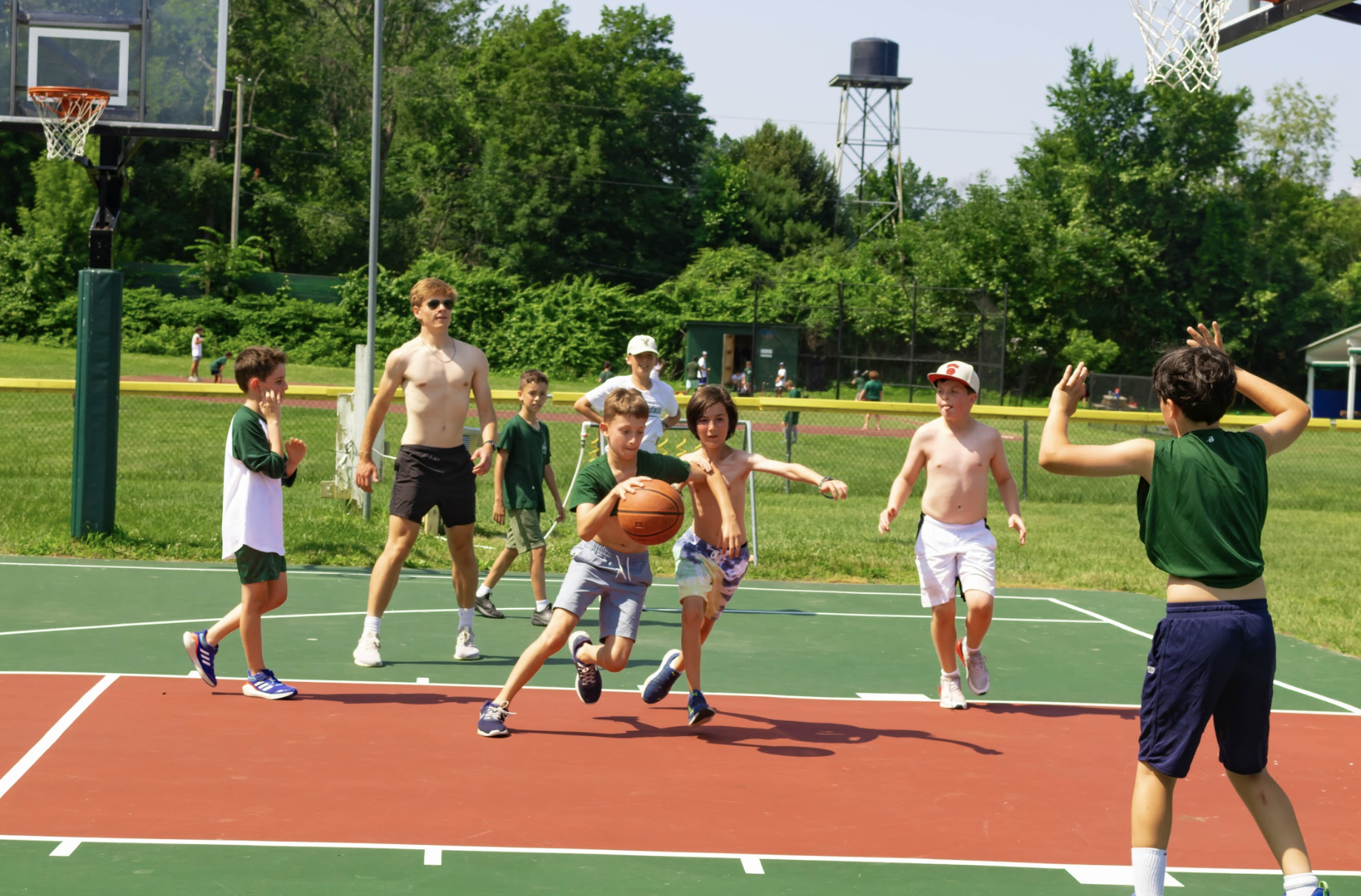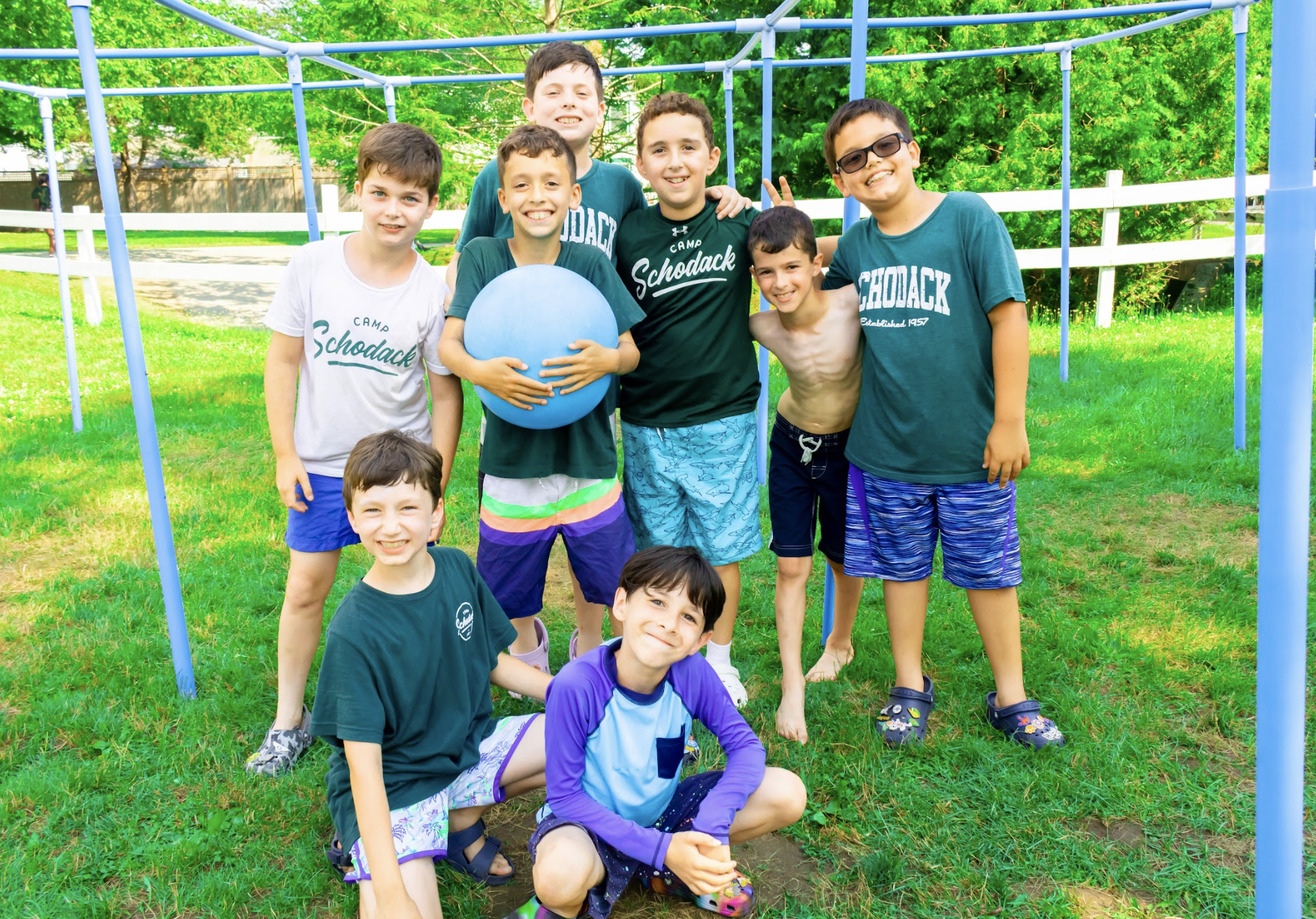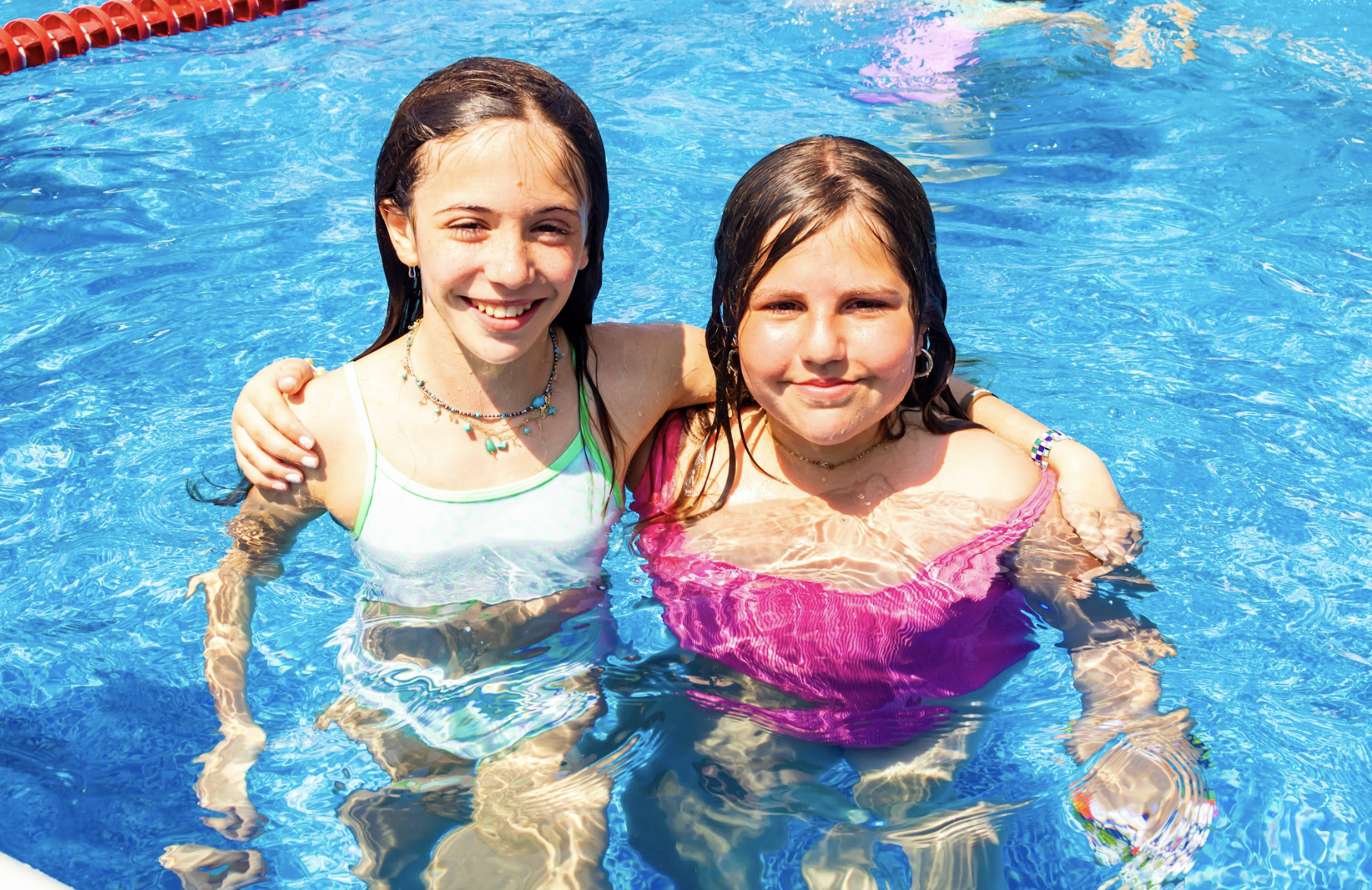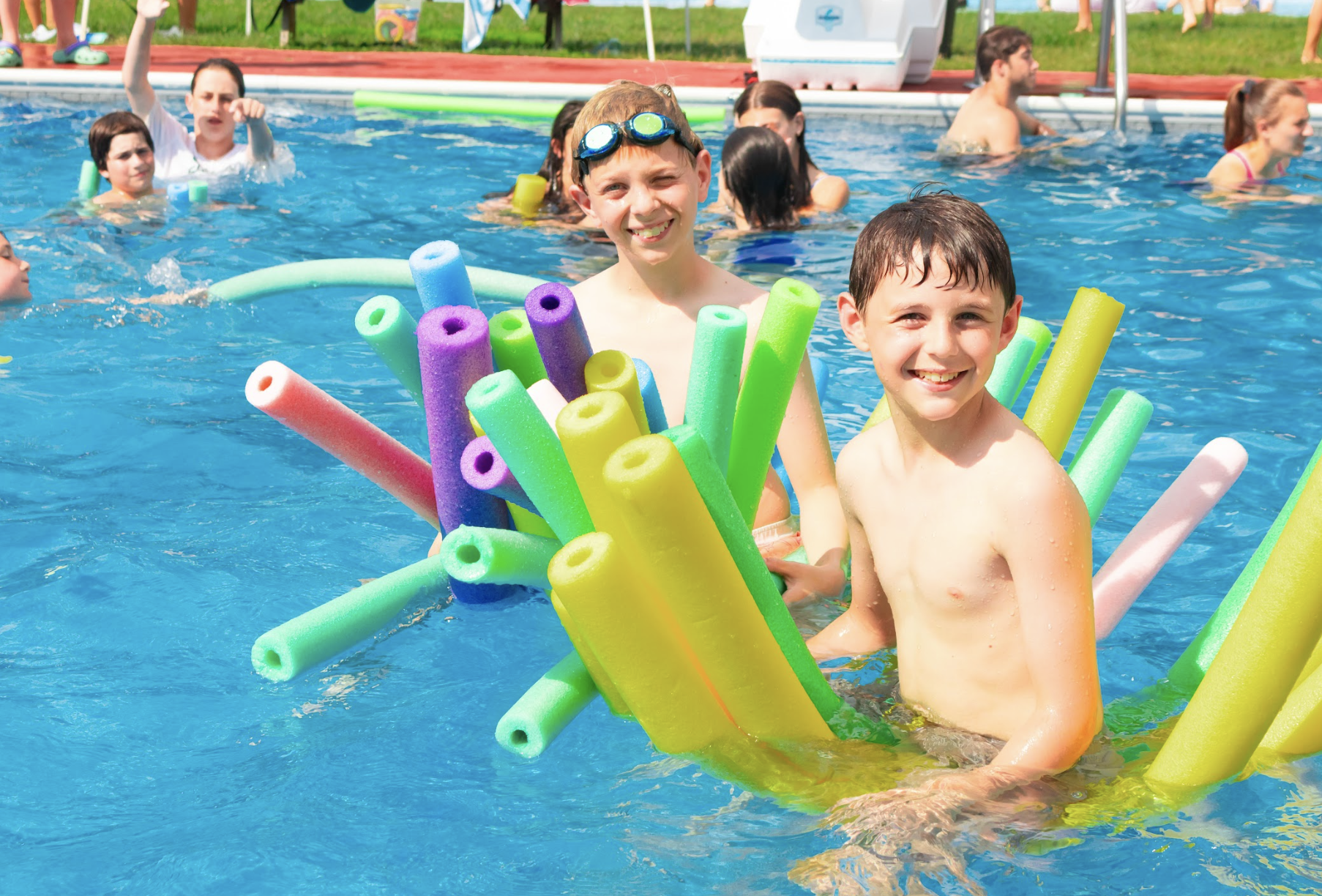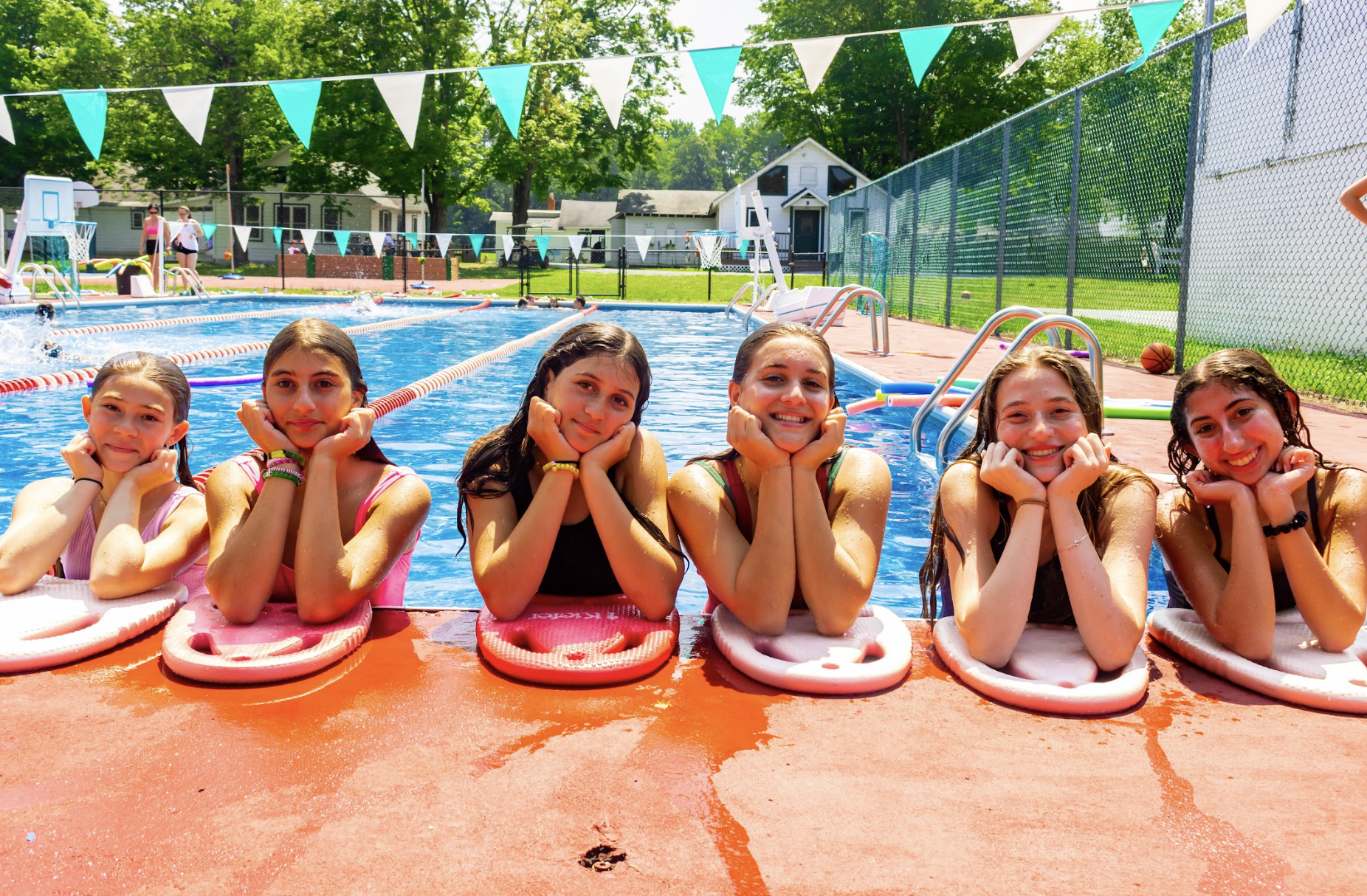 Our first Fire Circle of the season was hosted by the Mulberry Girls. Each bunk dressed in themes as we belted out 'Stronger' by Kelly Clarkson and ended the night with 'Friends.' A few days later, while the entire camp was waiting to enter the dining hall for a filling meal of bbq drumsticks, firecrackers sounded off and a familiar sight could be seen on the roof of the Rec Hall. Two-Day Tribals!? Alas… it was only a fake.
This week, we also went off on the first golf trip of the season, played in an inter-camp soccer game (where we won 10-3!), had a visit from a magician and enjoyed tasty treats from the Kona Ice Truck. Tom Bain has also returned for another summer of tennis lessons much to many campers' delight. LAX Clinics are being held all summer long as well!
Scoop of The Week
The Scoop is a daily newspaper that campers read every morning at breakfast. Not only does it provide all of the helpful information campers need to know for each day: it also features stories from around camp. Here is one of the favorites from this week!
_________
And with that, you are all caught up on everything that has happened at Camp Schodack this week! We will be back next week with updates on all of the exciting events happening including Talent Show, white water rafting, golf trips, intercamps, and so much more!