Our Latest Video
Another week at camp has flown by! From our first LT Carnival of the season to a phenomenal Talent Show, rafting trips, themed dinners, and the growing anticipation for two-day tribals, it's been a week of nonstop fun here in The 12123.
On Rookie Day, we welcomed a group of prospective campers to Schodack and got to show them all the things that make camp great. In the afternoon, everyone got to participate in LT Carnival. There were dunk tanks, cookie decorating booths, cotton candy and snow cones galore. After fire circle that evening, all of camp were invited to an enchanting evening in the playhouse where we held a Speak Now TV listening party! Attendees arrived in Taylor Swift themed attire, ready to scream out the words to their favorite songs from the album and learn new ones as well.
The next day was Talent Show! Camp Schodack did not disappoint. We saw an amazing ensemble of skits, dances, and even yo-yo tricks. The Playhouse was full of laughter and cheering as each bunk took the stage. We settled in for a restful evening after a day full of so much energy.
While we saw a bit of rain the next morning, but the day still went off without a hitch!  The LTs had their first Challenge Day and could be seen running around camp in their team colors as they participated in an assortment of challenges. The weather warmed into a beautiful afternoon full of activities. That evening, the entire camp gathered in the Dining Hall for a Mediterranean-themed dinner. On the menu: chicken shawarma, pearl couscous, hummus, and so much more! Right as the meal was wrapping up, the sound of fireworks shot off in the distance. We gathered around the Rec Hall, some wondering if it would be the day that two-day tribals would officially begin. Again, it was only another fake; however, we do now know the theme of this year's two-day tribals– Back To The Future! 
There hasn't been a dull moment this week and we're excited to keep the energy going all summer long!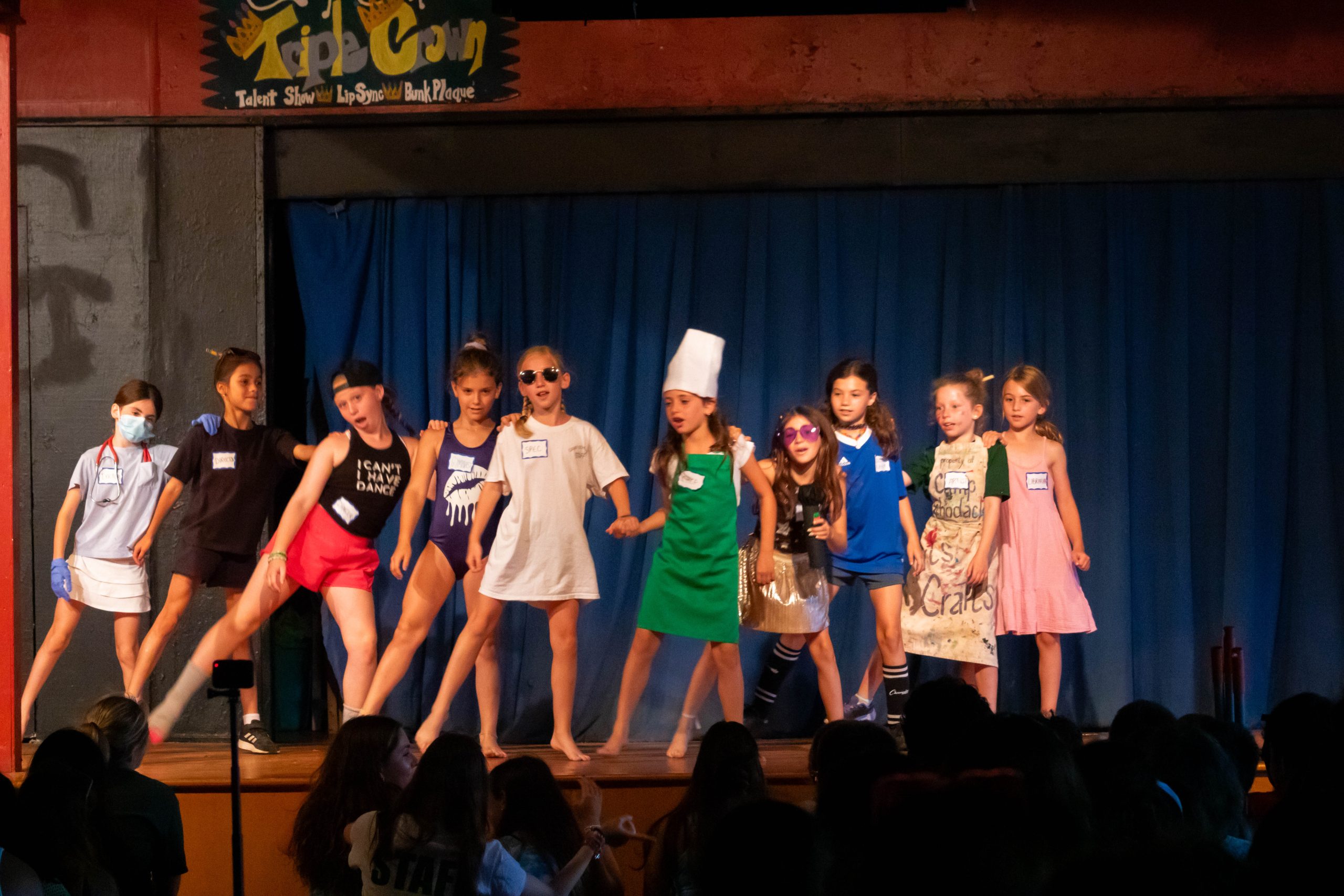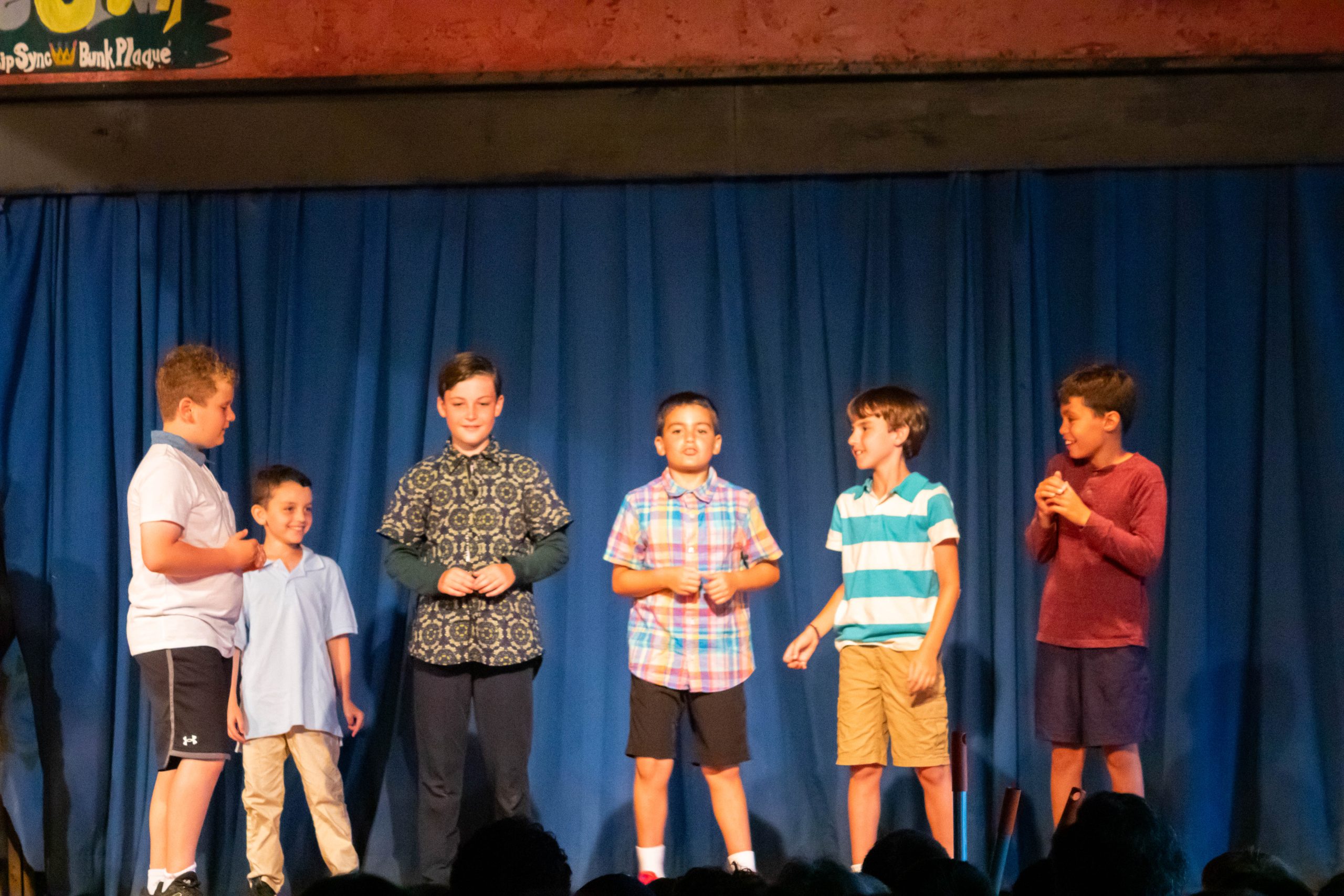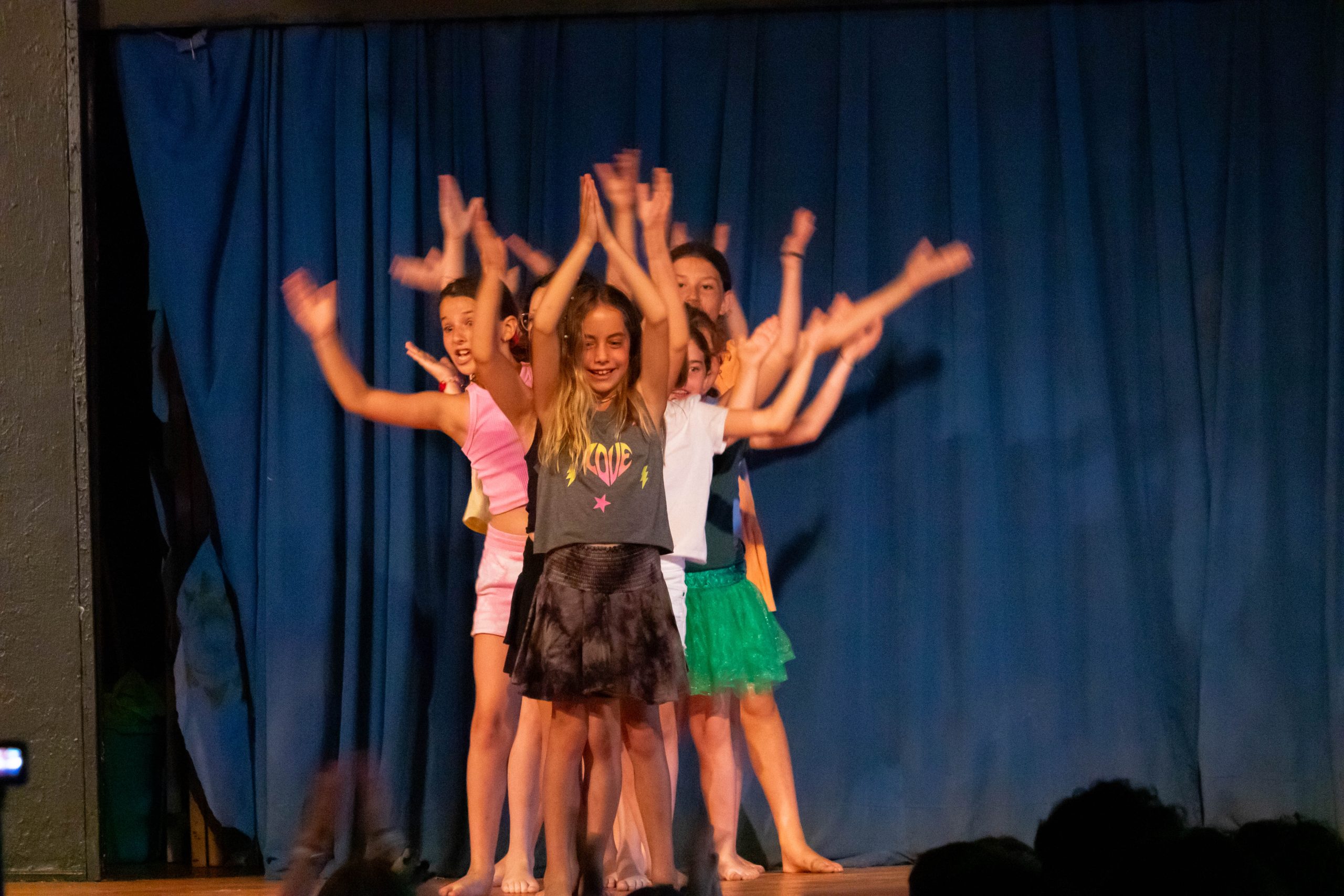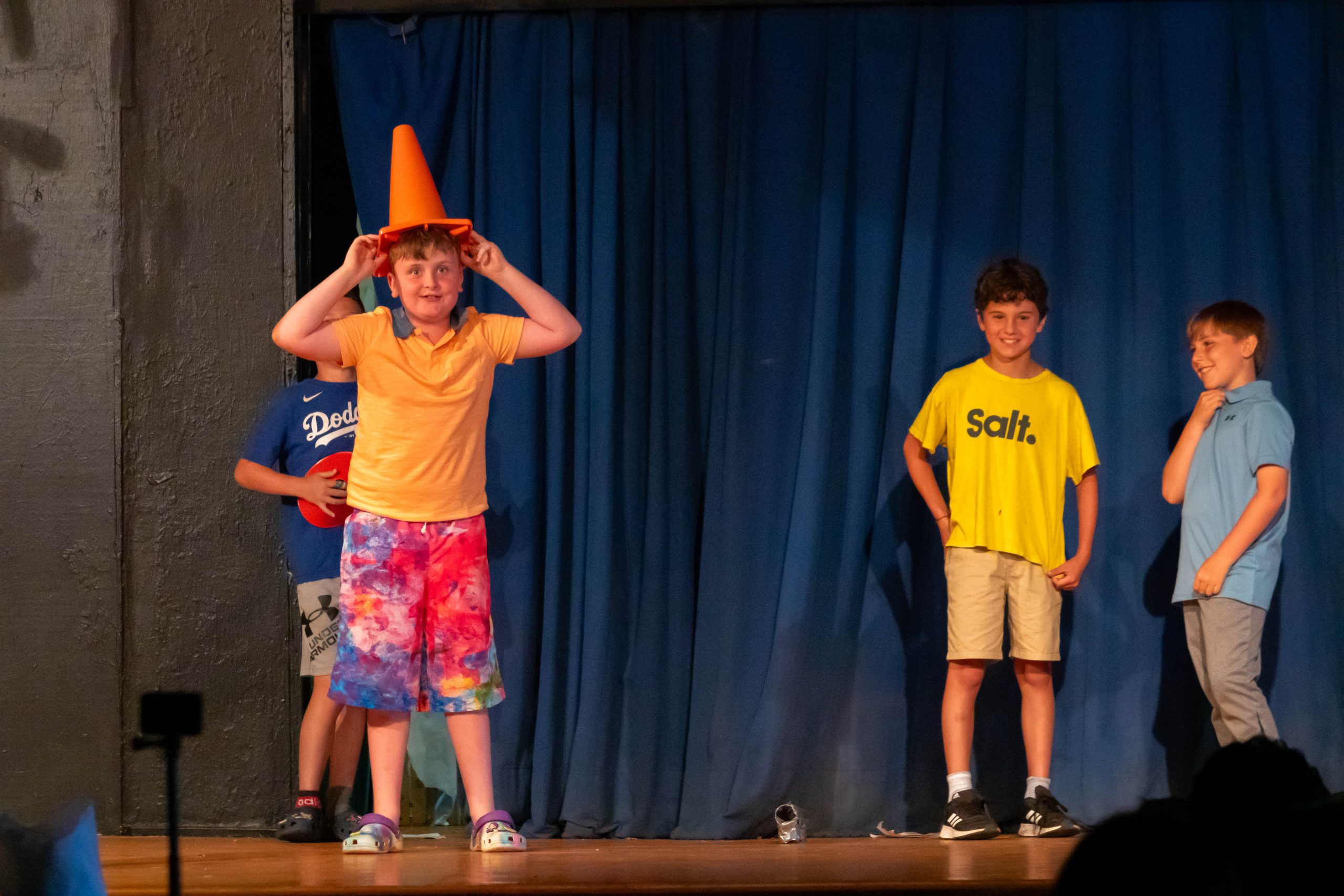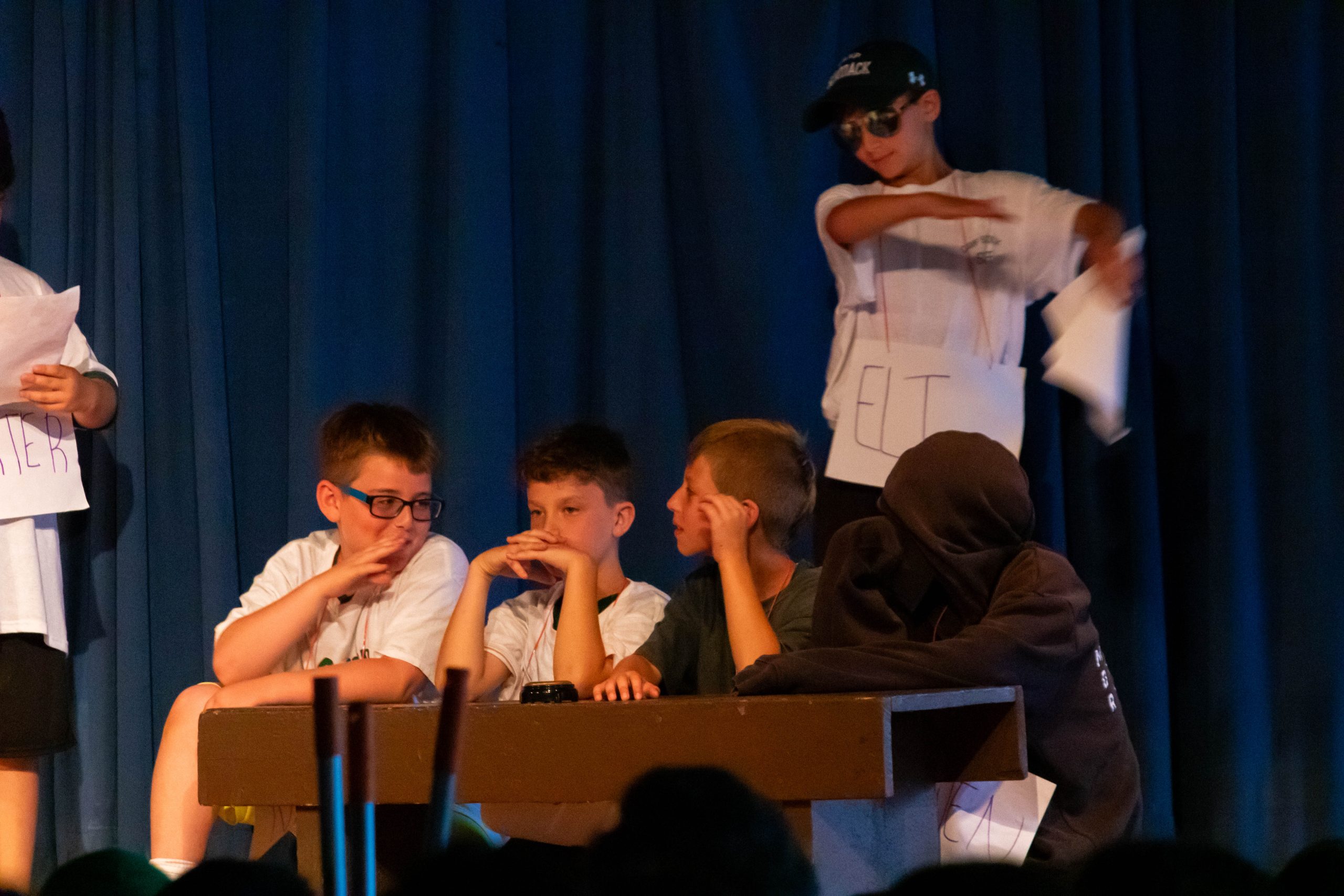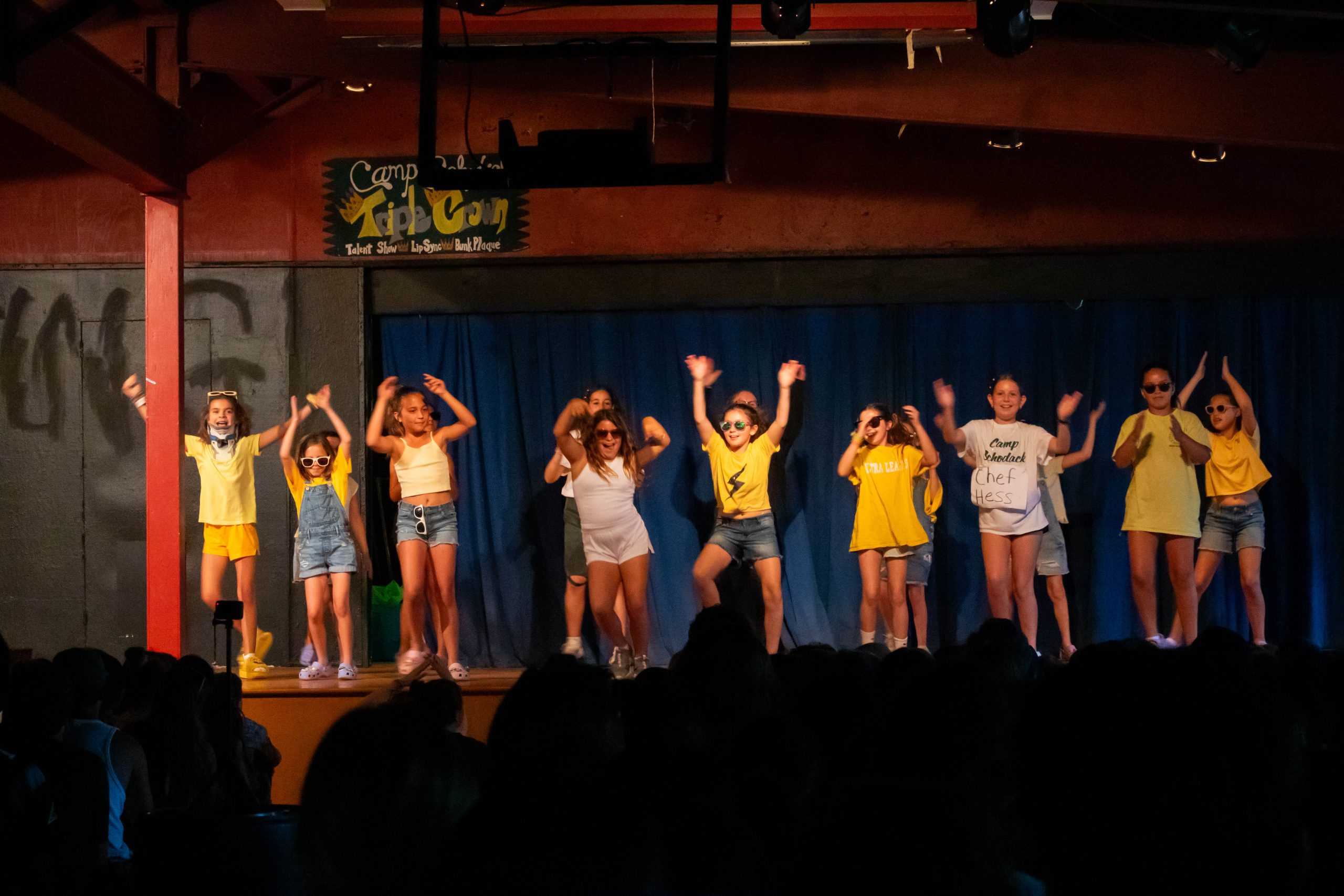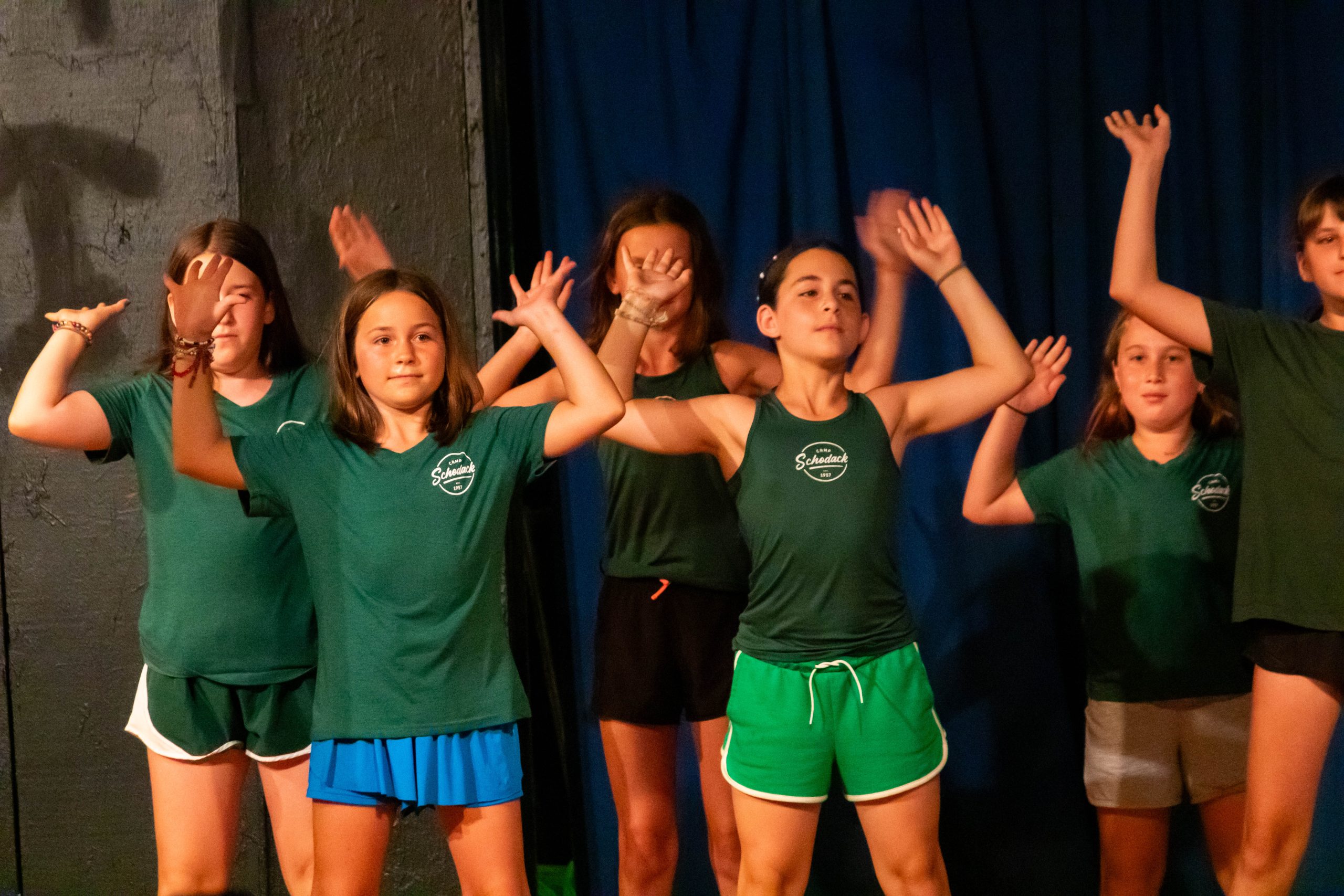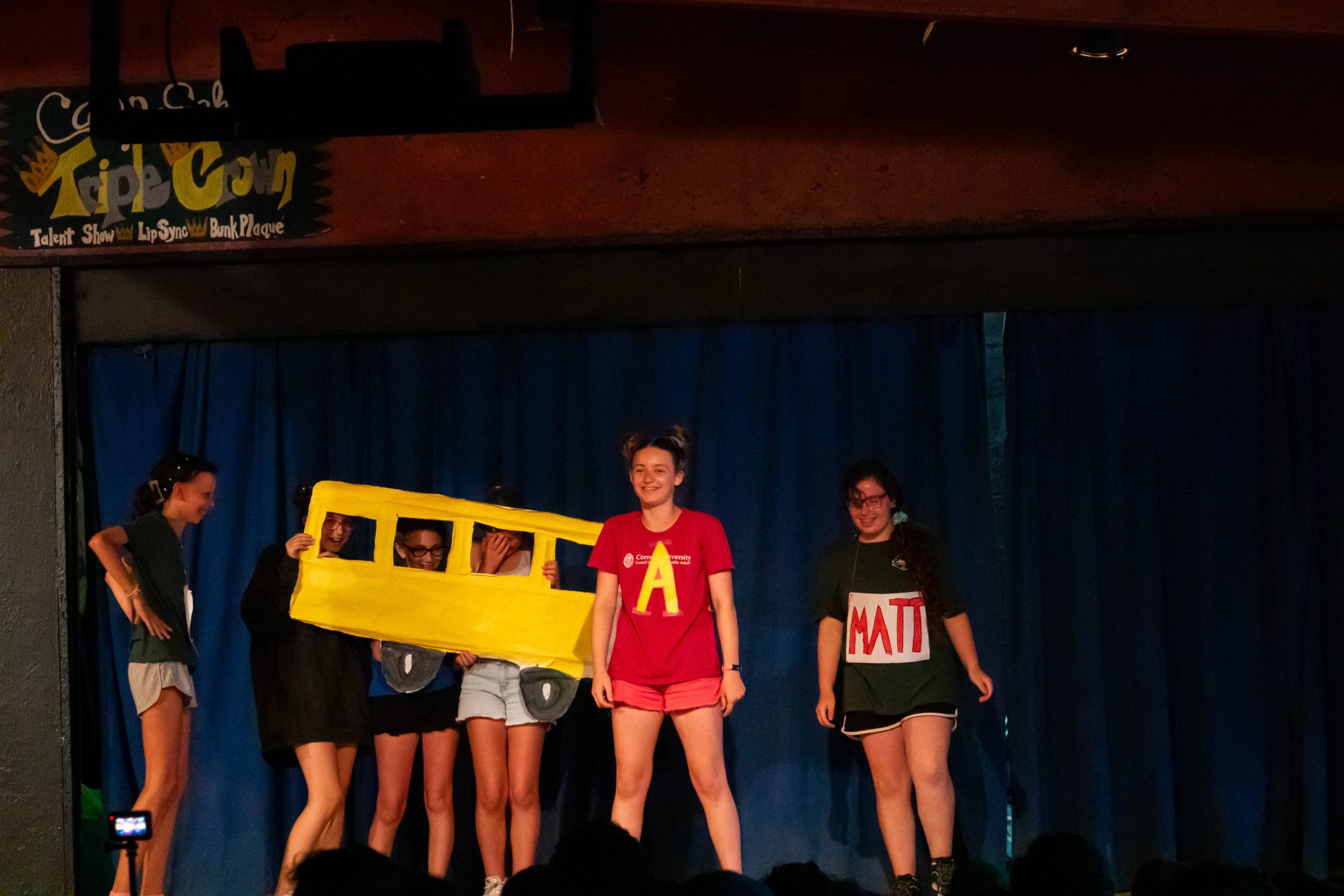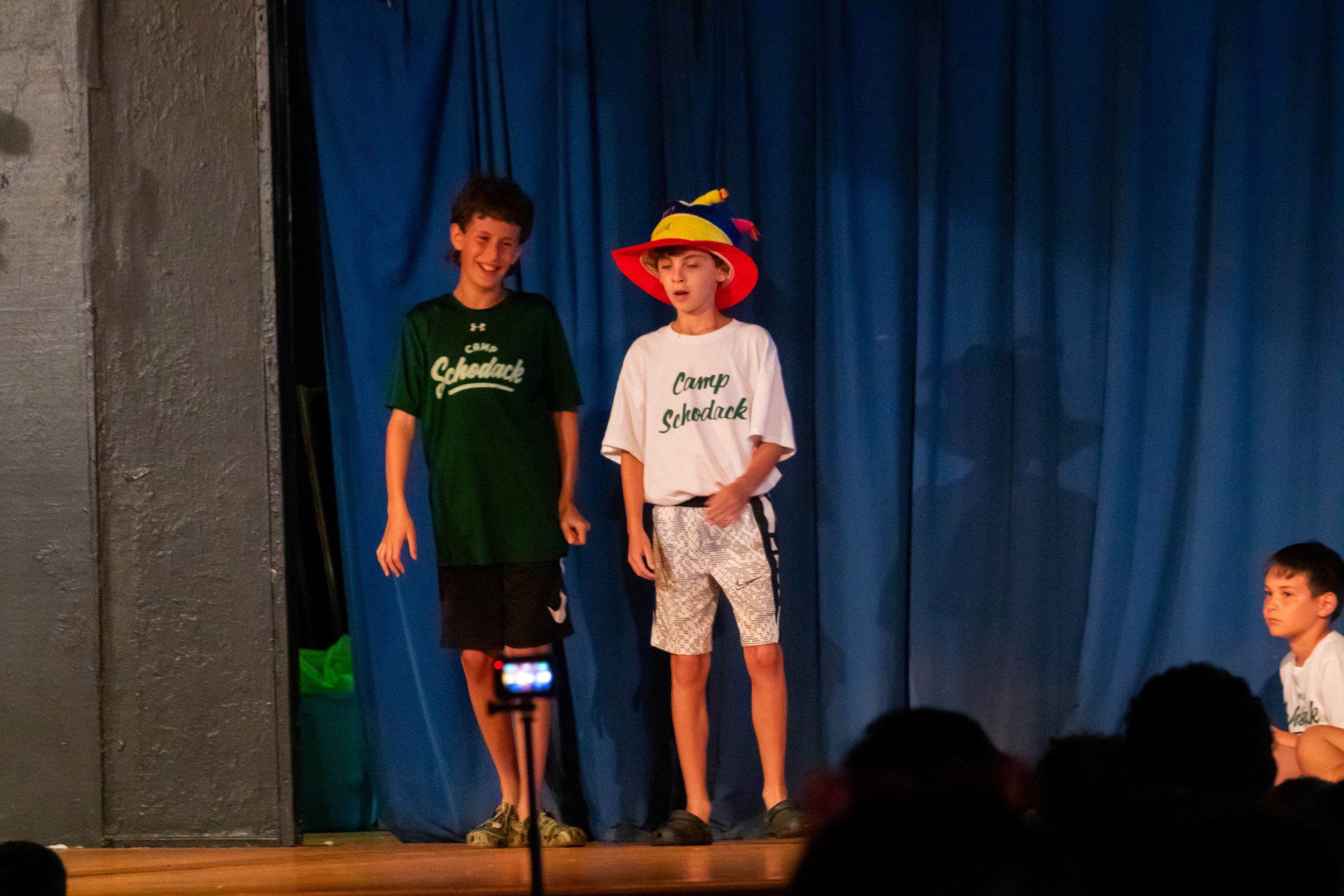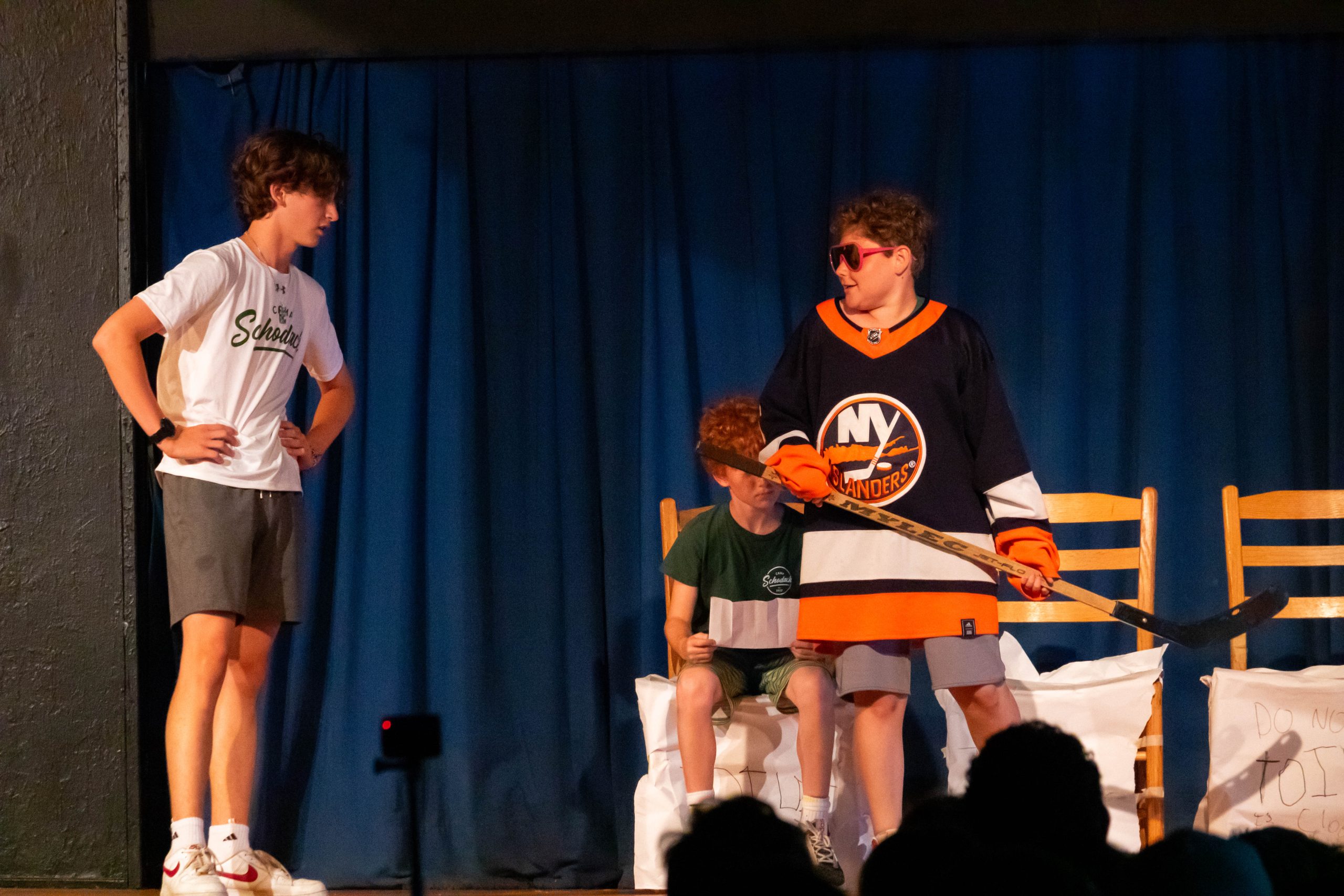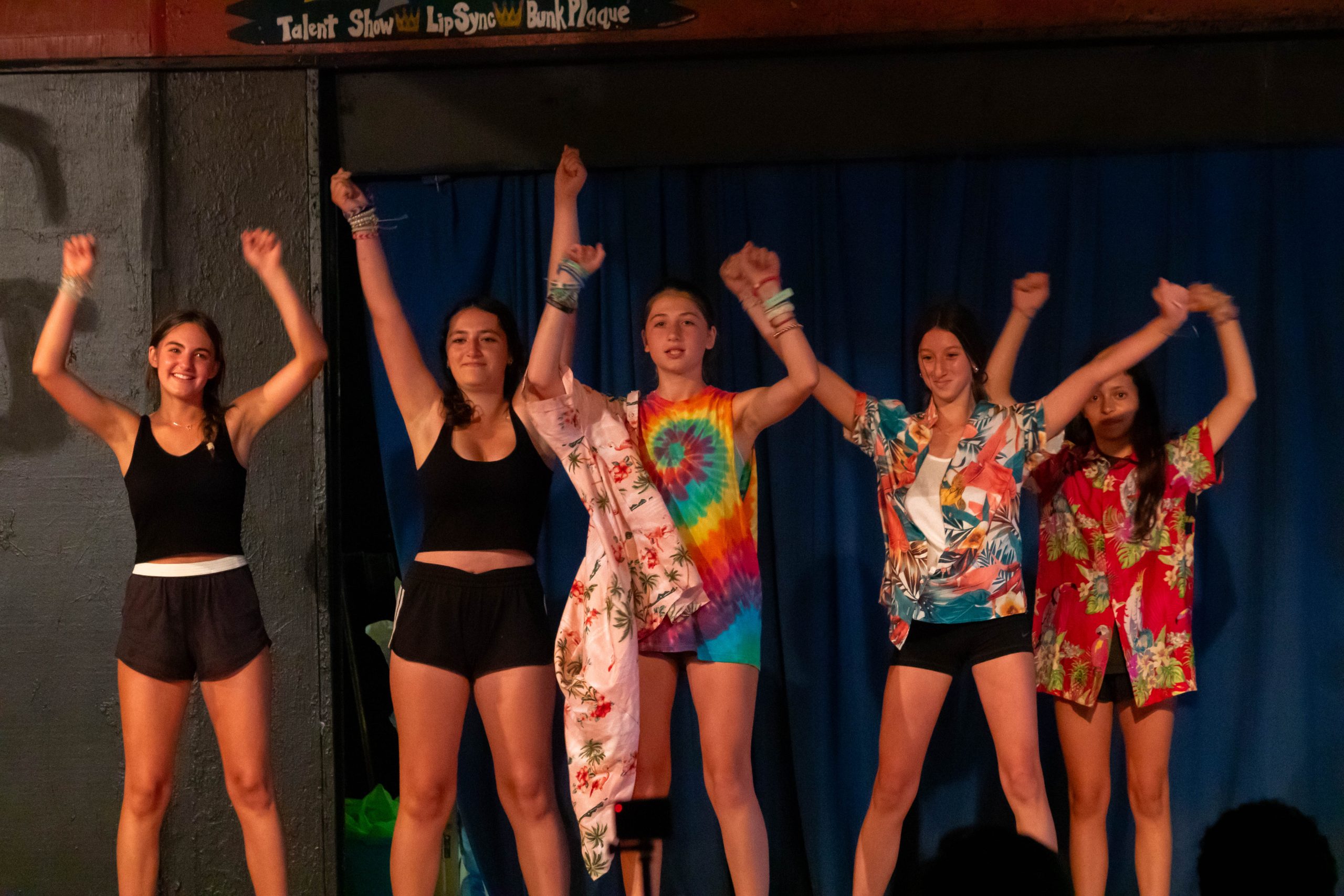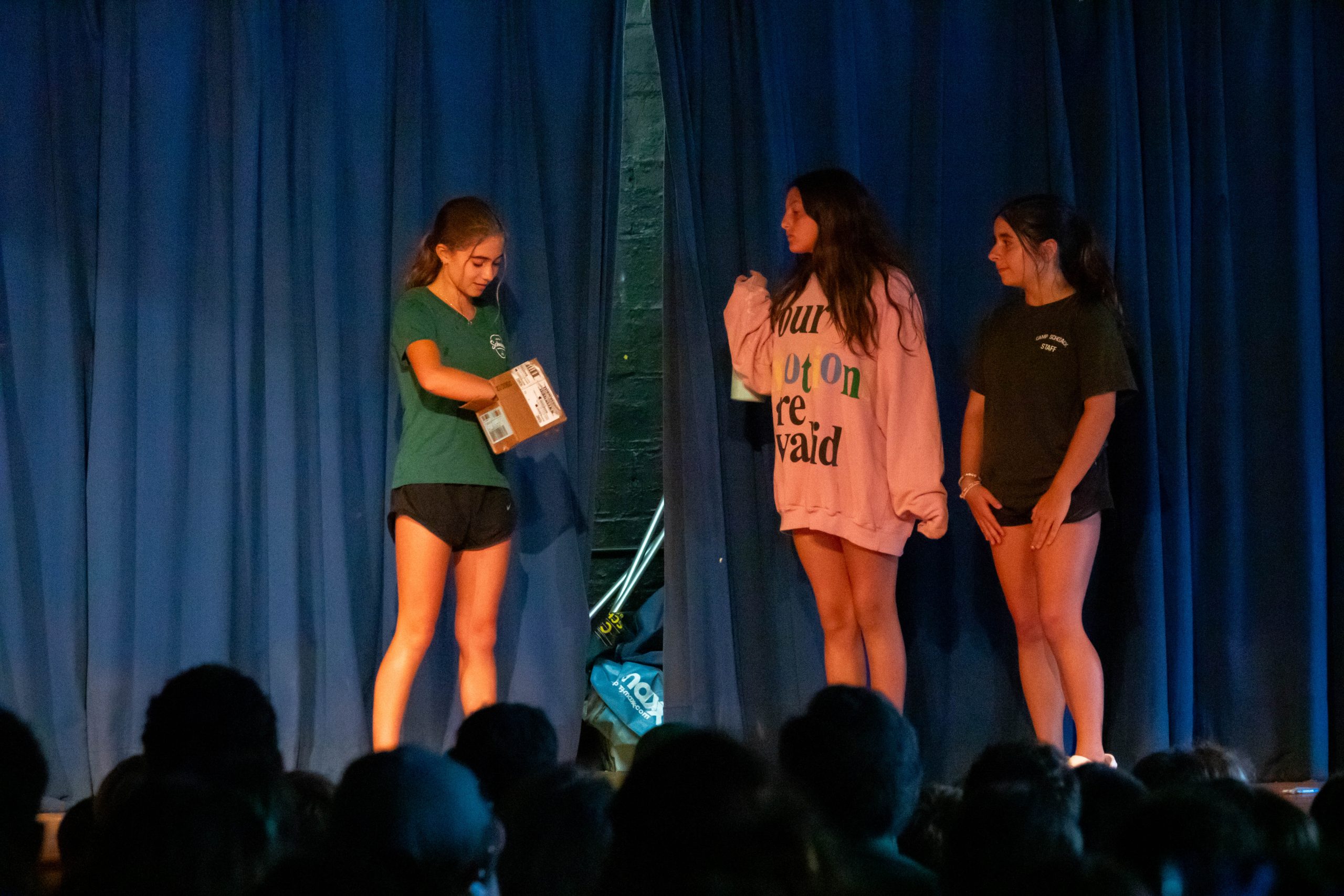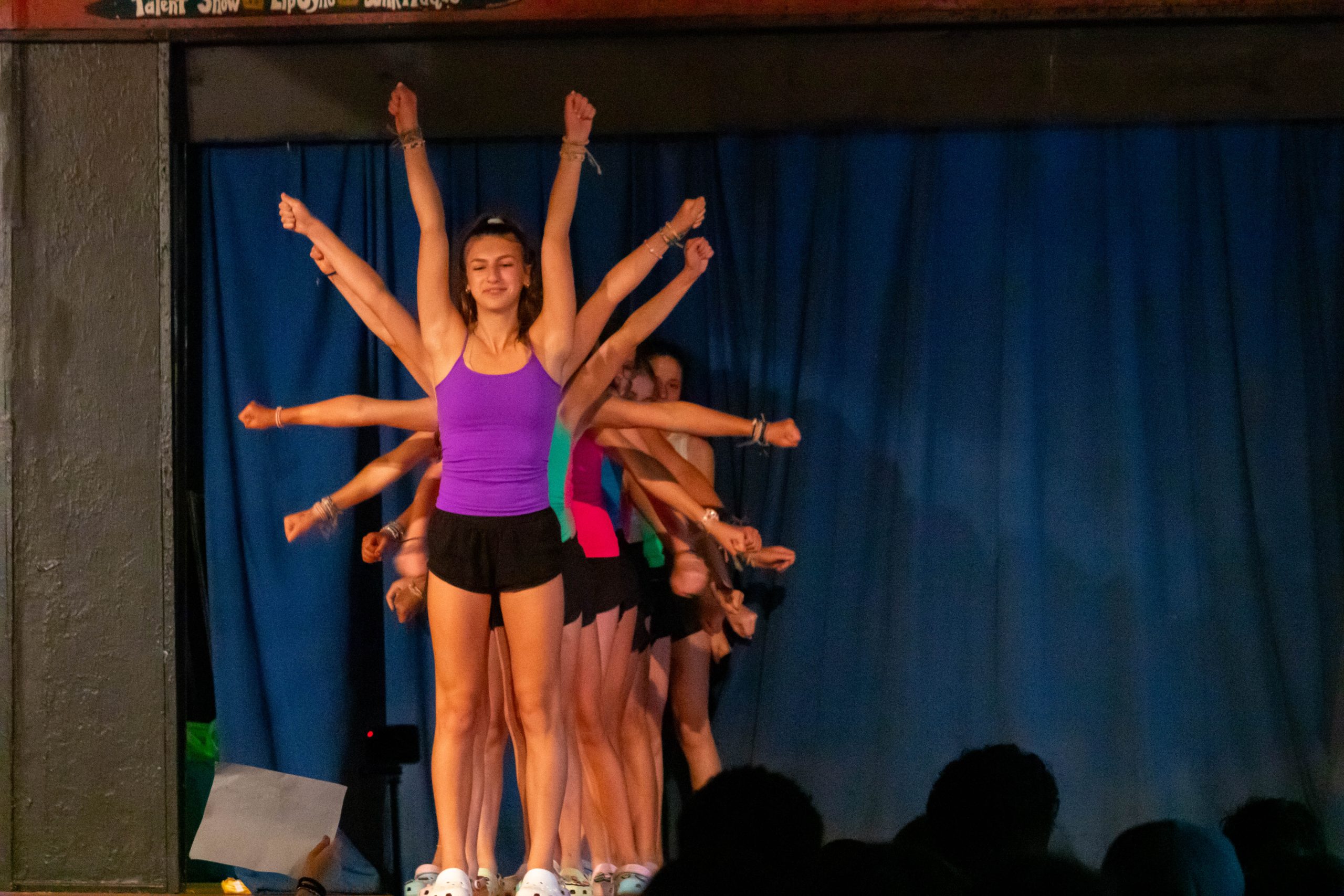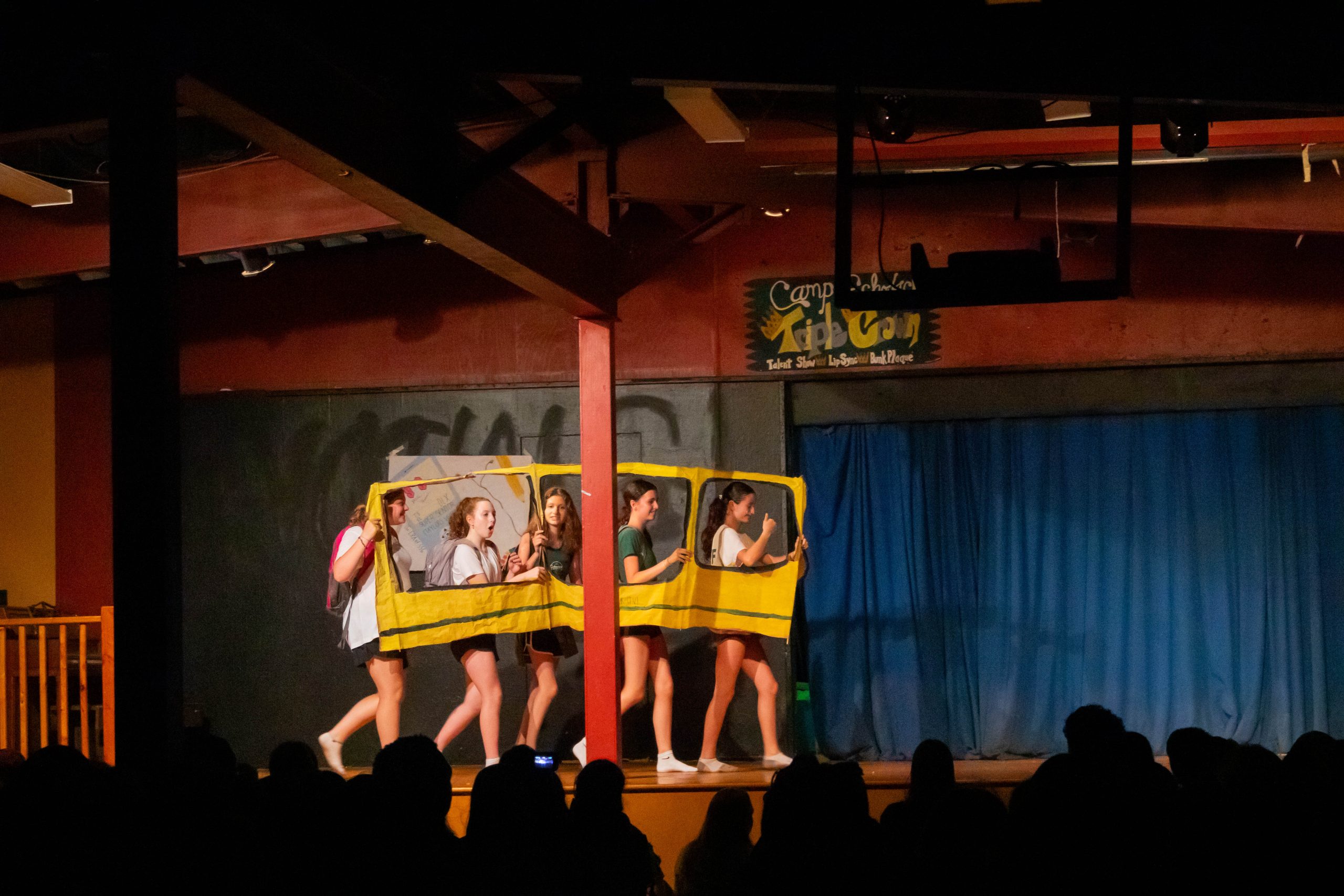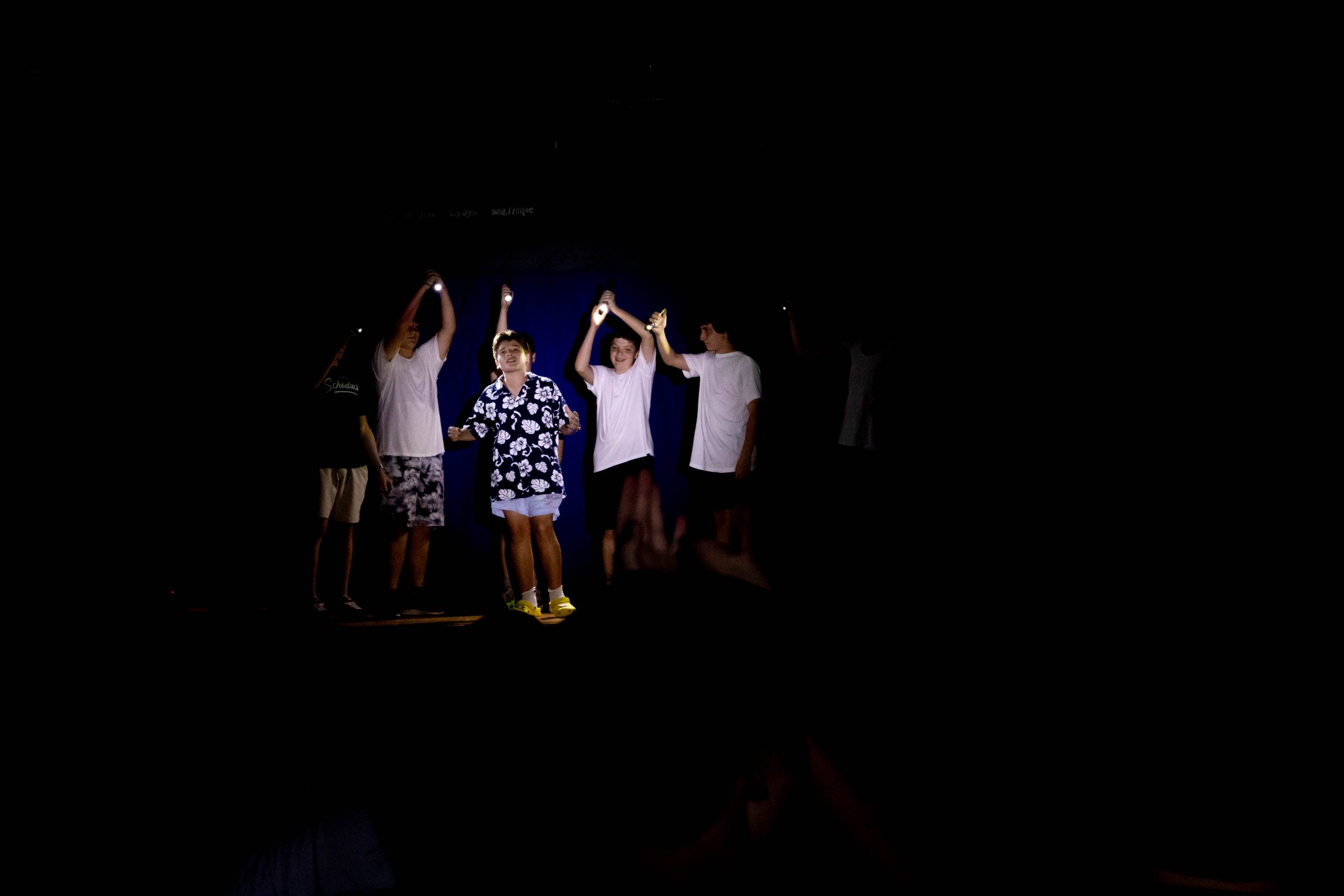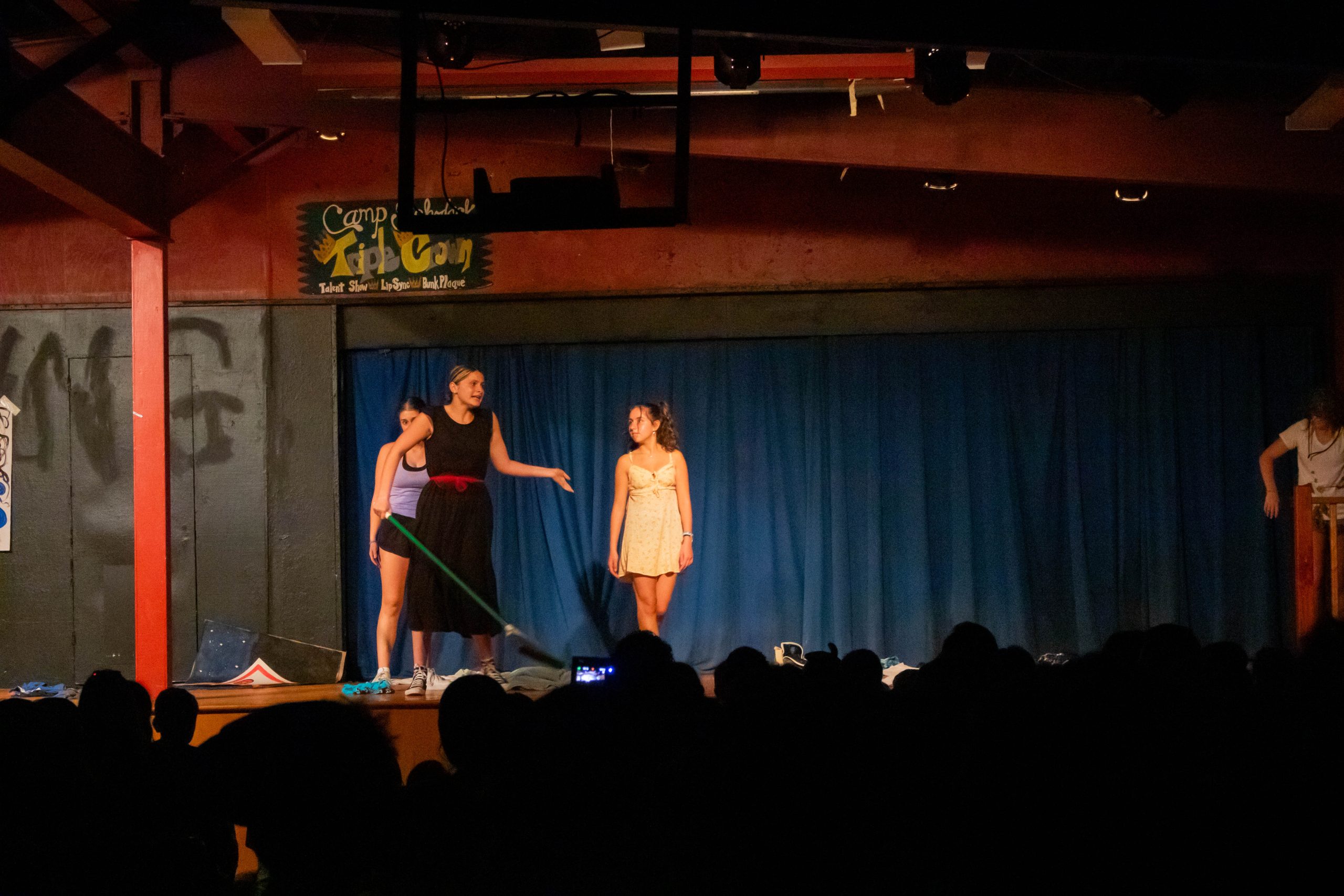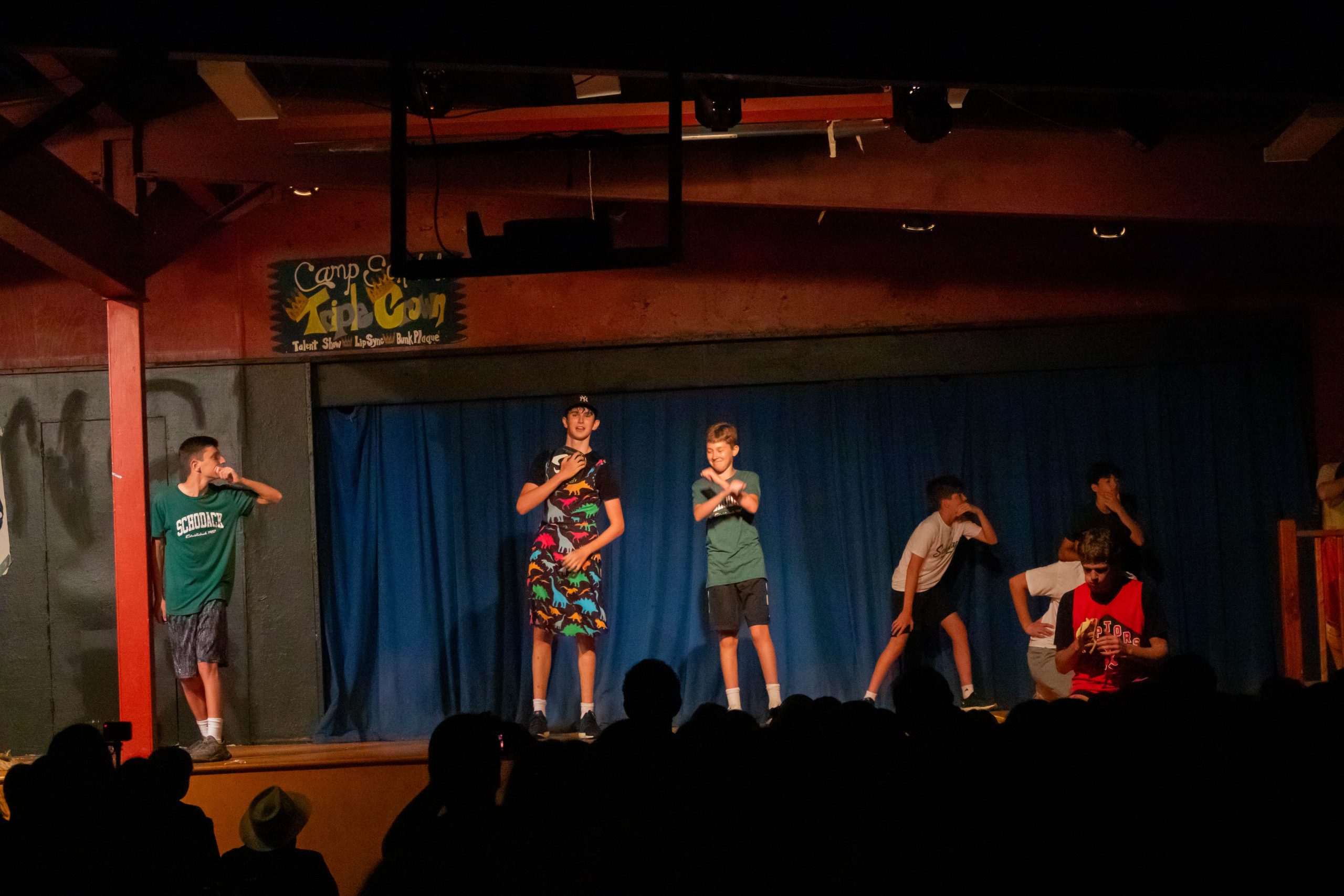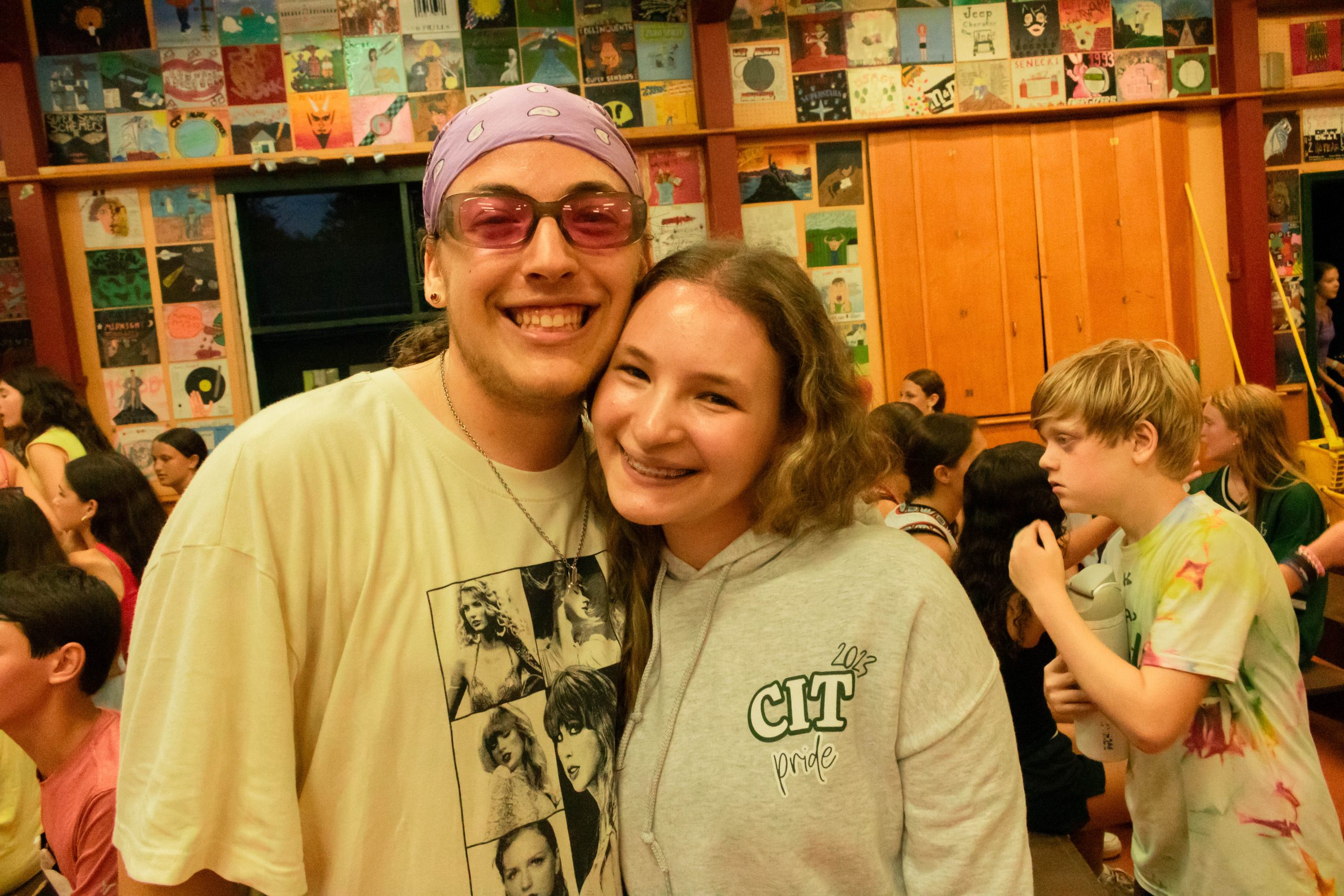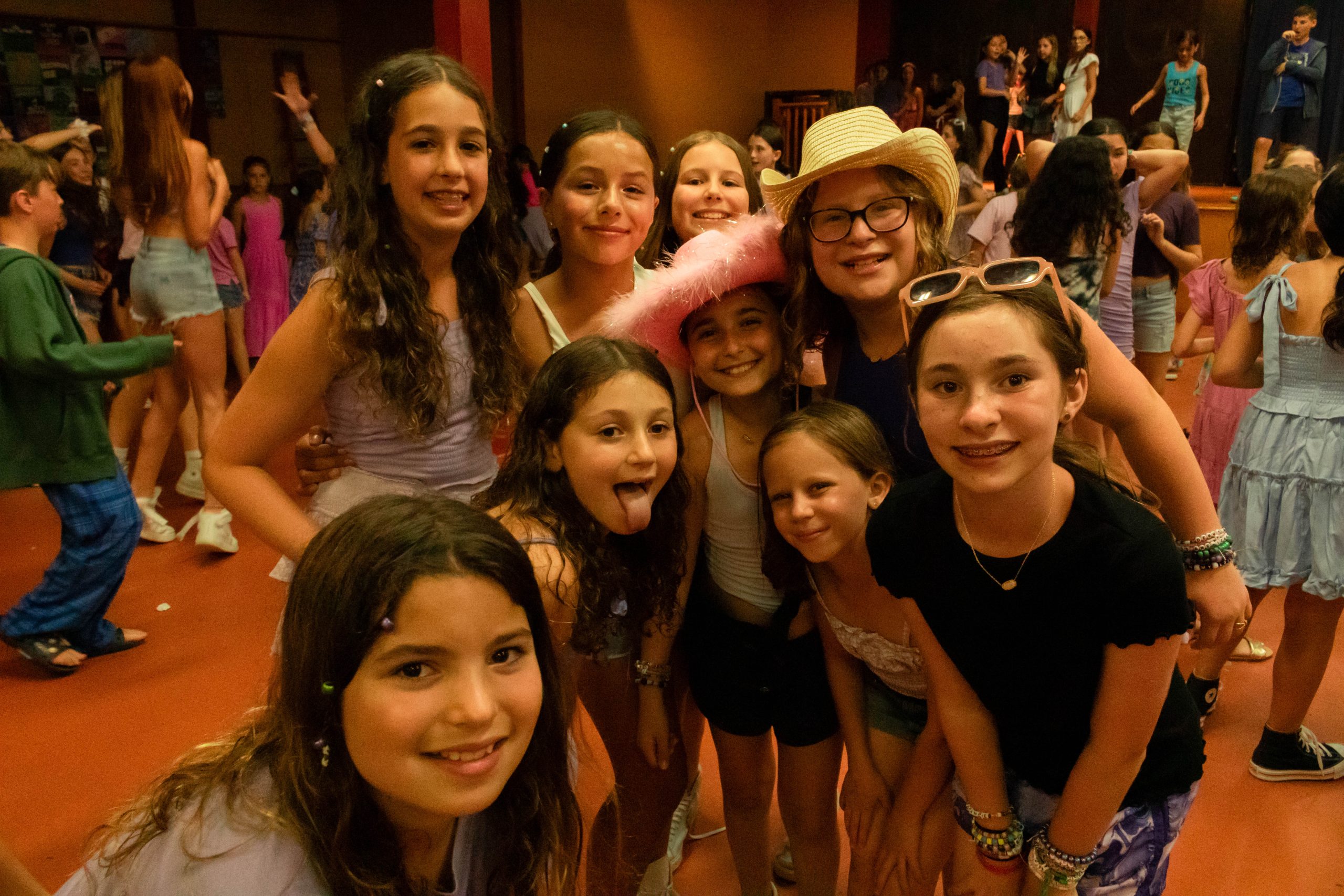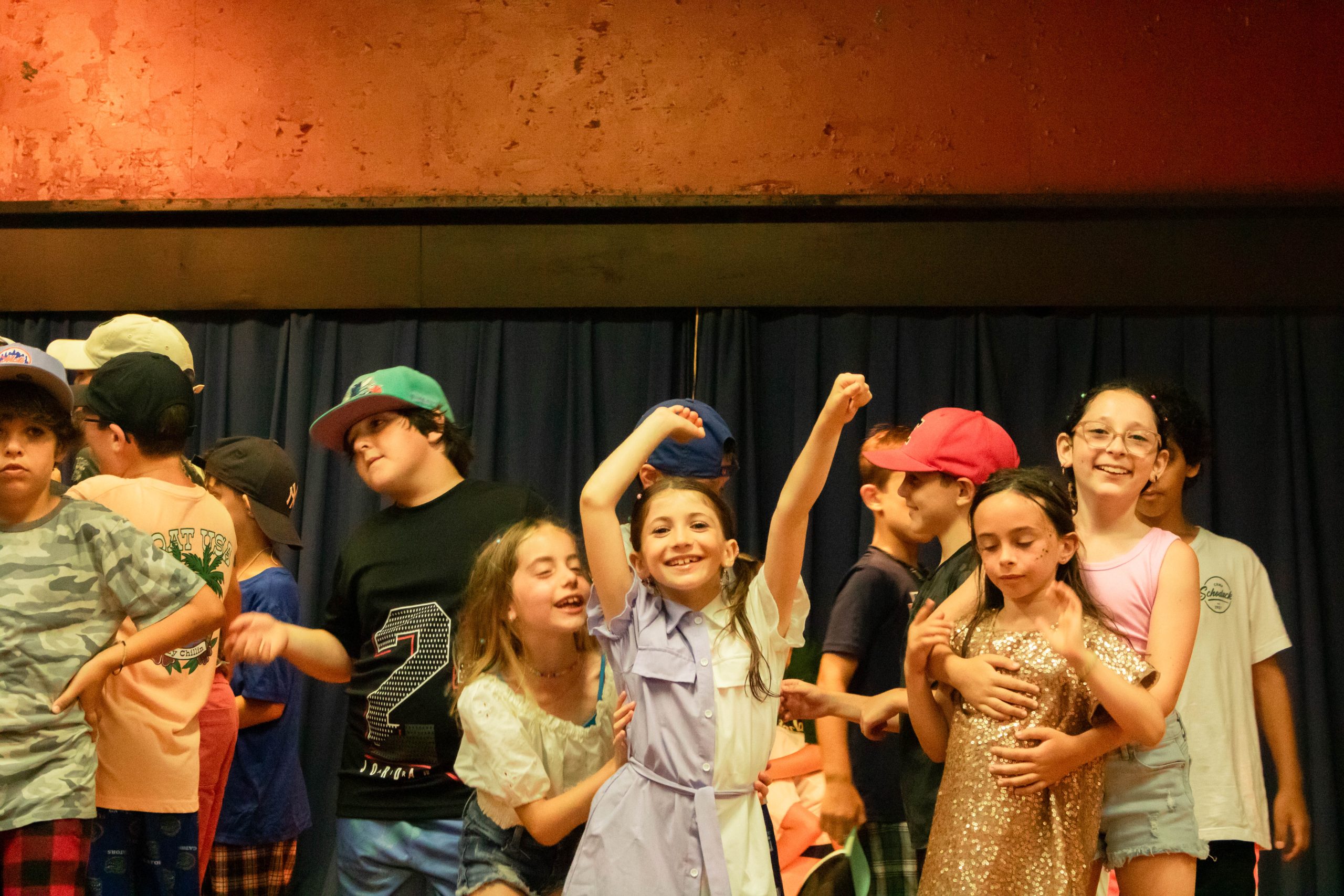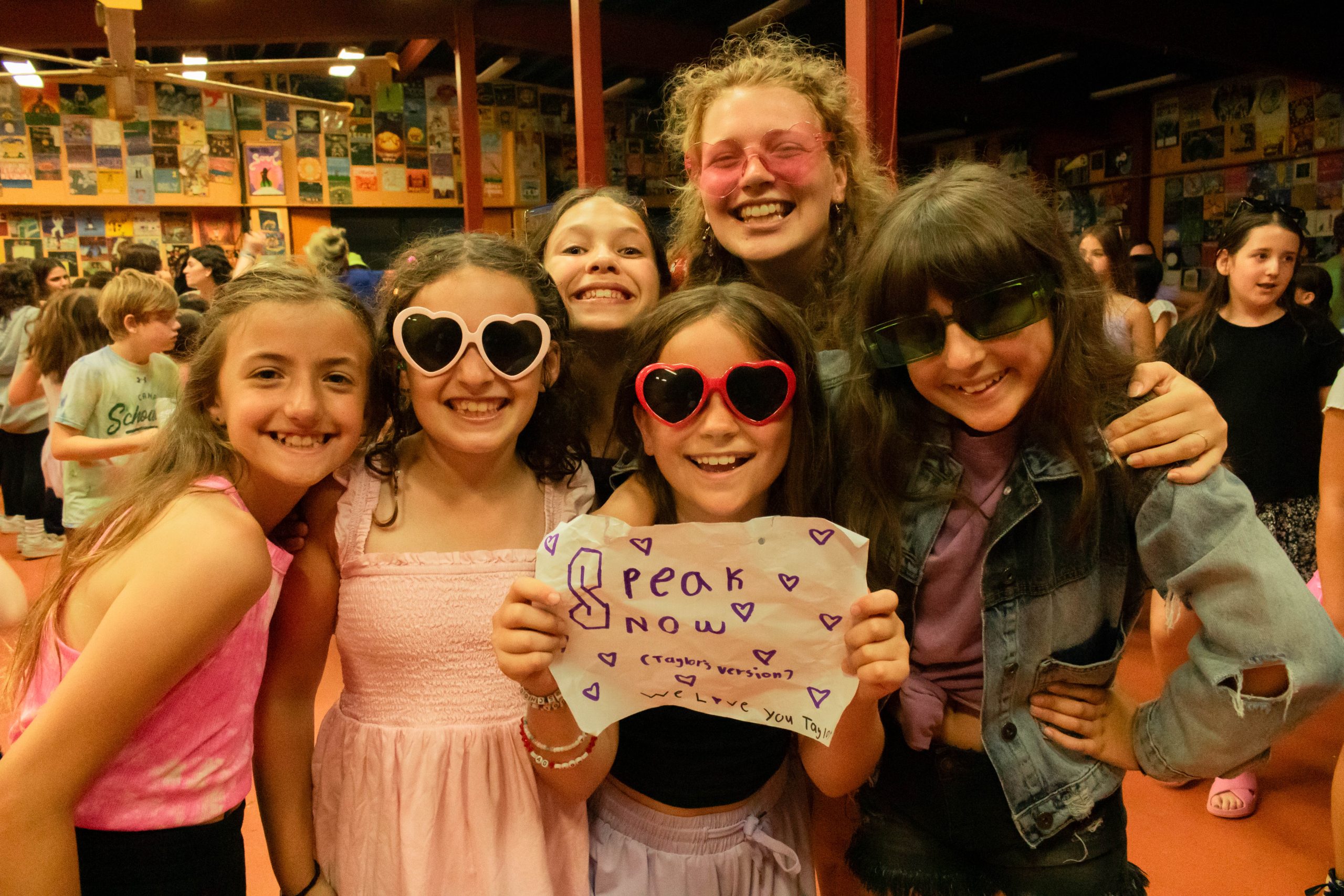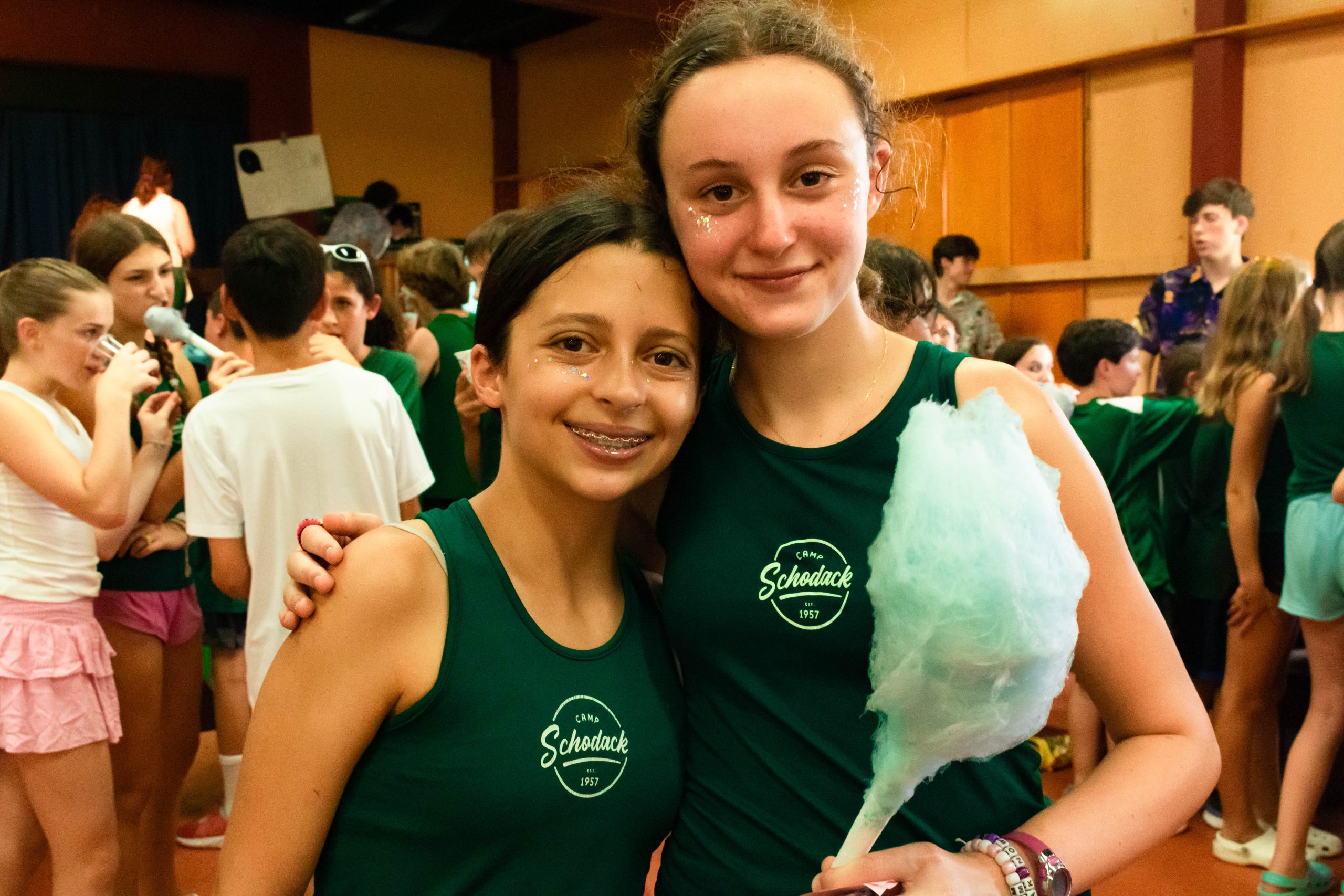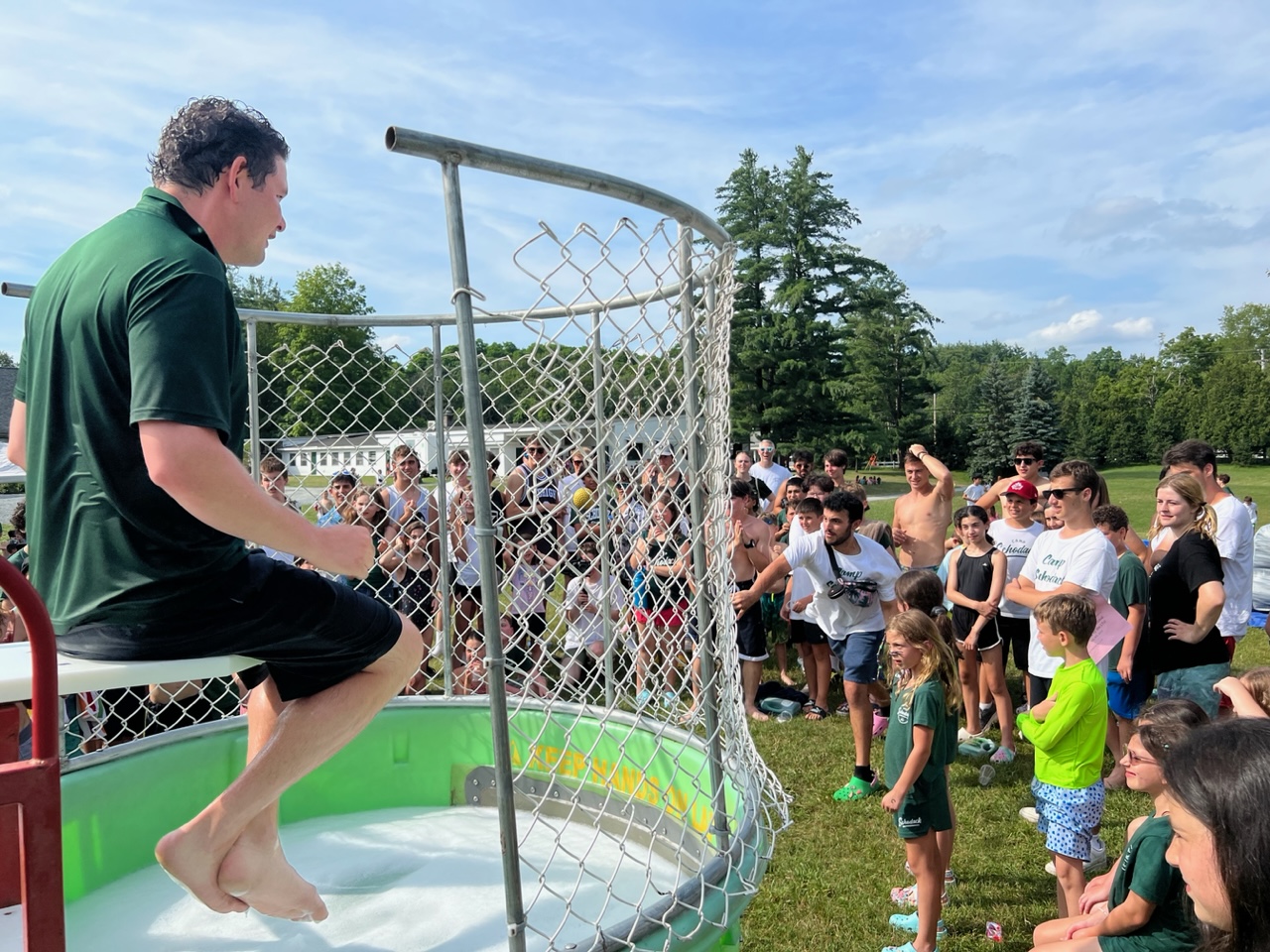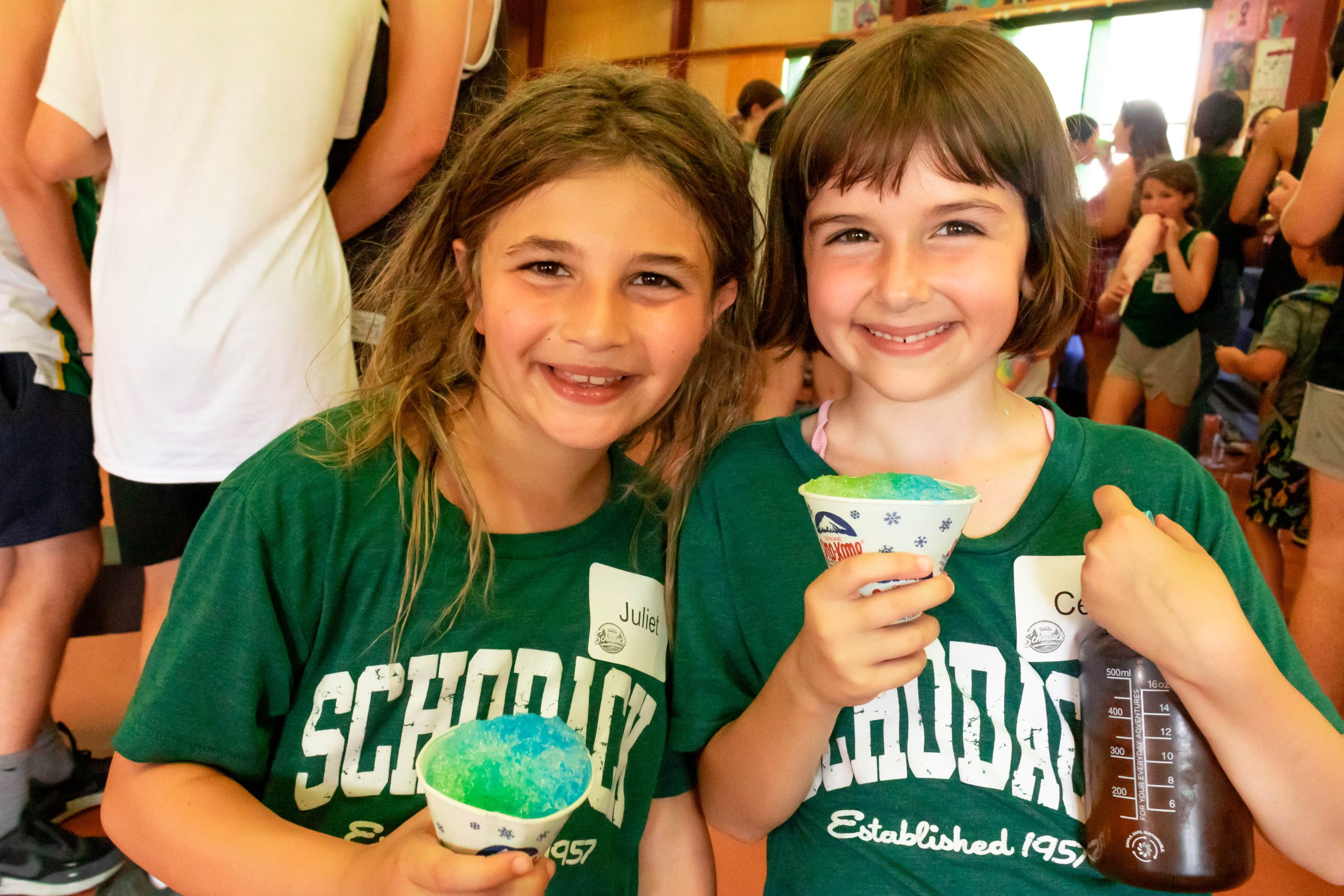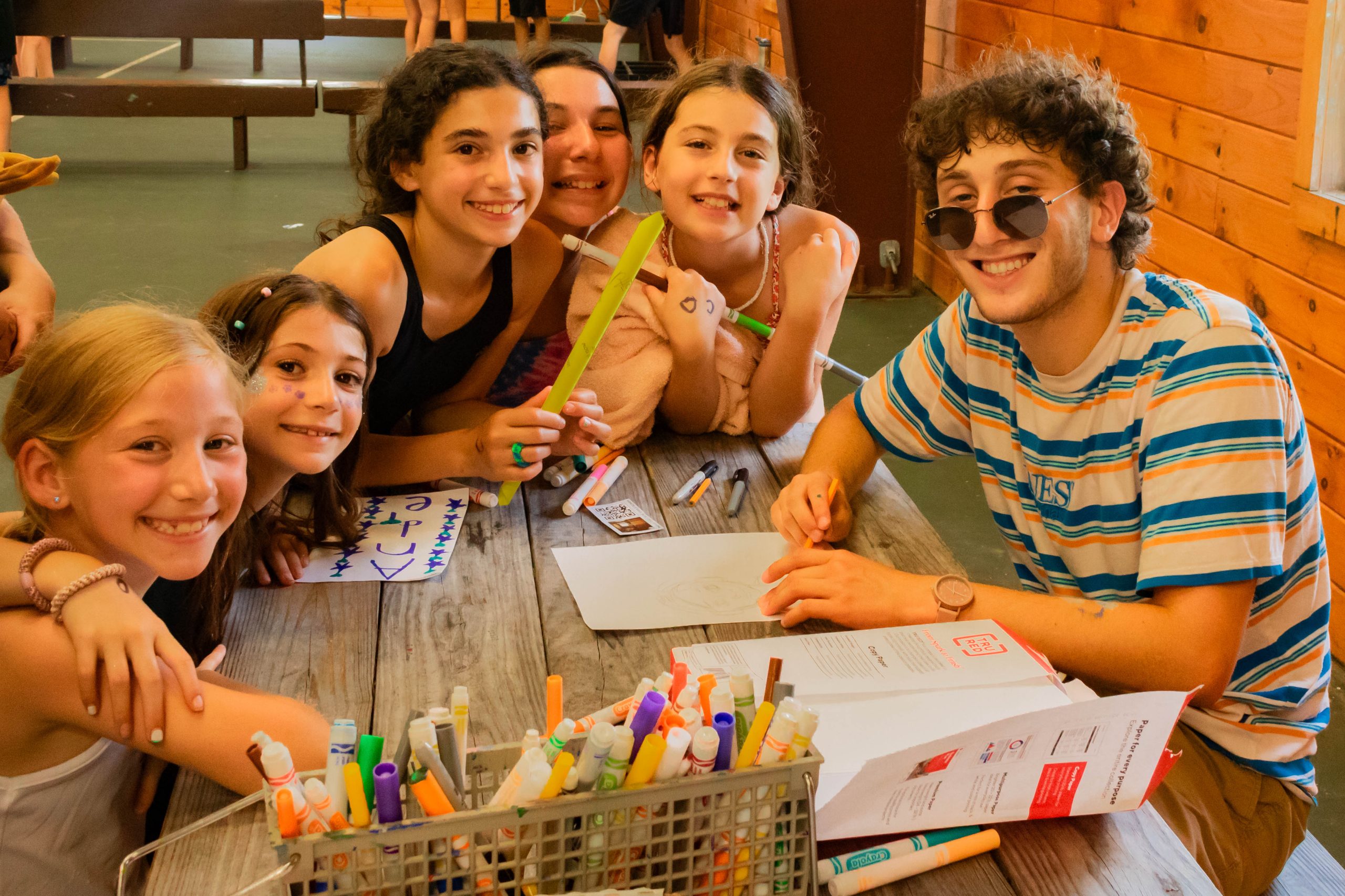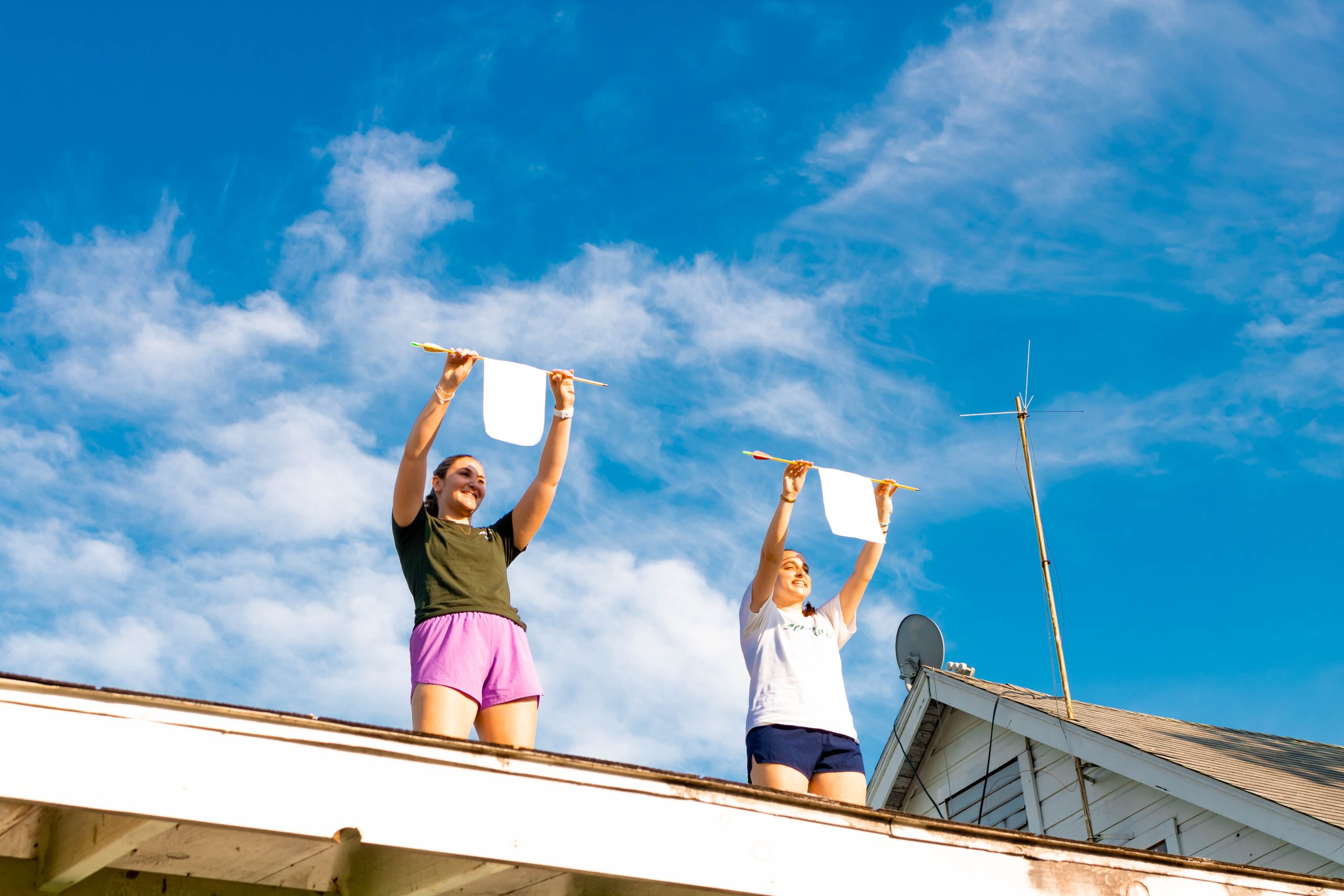 Division Write Ups
Click below to jump to your camper's division:
Junior Girls
The Junior Girls have had another great week! Talent show brought out the creative side of the 3 bunks and they all put on excellent performances. Here are some more highlights from this week…
The Apple girls are loving the cha cha slide and were very happy to sing their bunk cheer in front of the whole camp. The Apple girls also made apple models in arts and crafts.
The Ash Girls have been spending a lot of time at tetherball outside their bunk. To their delight the lake has been a favorite activity and they have been trying new things on the water. A big highlight has been the knee board.
The Birch Girls have been hitting balls at softball and learning new skills at flag football. In arts and crafts they have made bug jars which are hung up in the art shack.
All 3 bunks had a blast at Zoom Flume trying out all the rides and some of the girls have been to a soccer intercamp at Scatico. Myself and the girls can't wait for what this week has to offer.
Hollie
Junior Boys
The Junior Boys have had another fabulous week here at camp.
In Triple Crown the Ash Boys sang the coconut song while the Birch Boys put on a hilarious skit.
The Apple Boys enjoyed a great game of kickball and played flag football with their CAIL.
The Birch Boys retained their Cleanliness Cup, being the cleanest bunk on camp for the second week running. Their reward is they get to dunk water on their division head….Great!
On Rainy Day we did Tray Flipping with Owen, and on trip day we all had a great time at Zoom Flume!
Zootopia was the film of choice for movie night after Zoom Flume followed by night cookies!!
We cannot wait to make more memories at camp this summer.
Grant
Super Junior Girls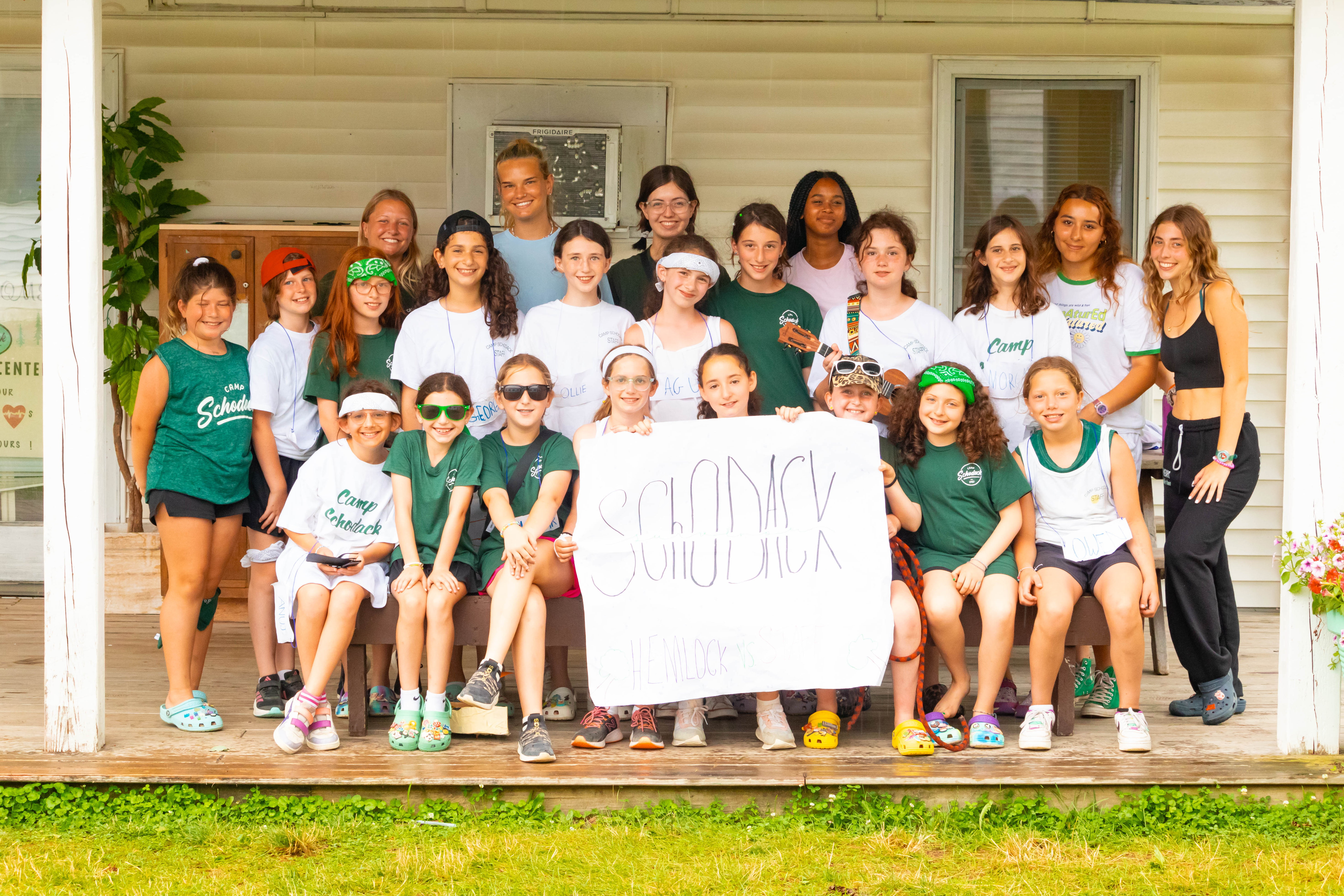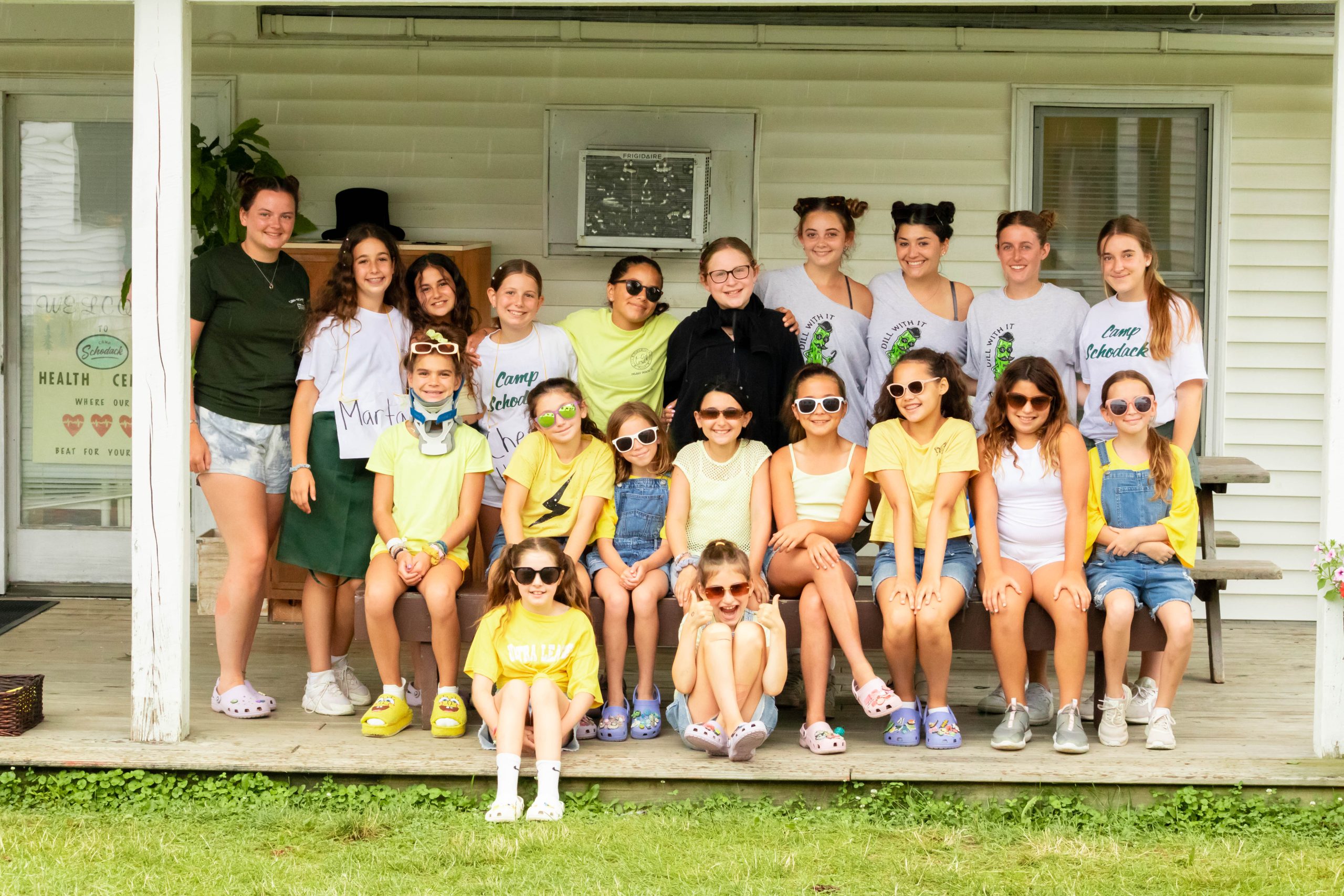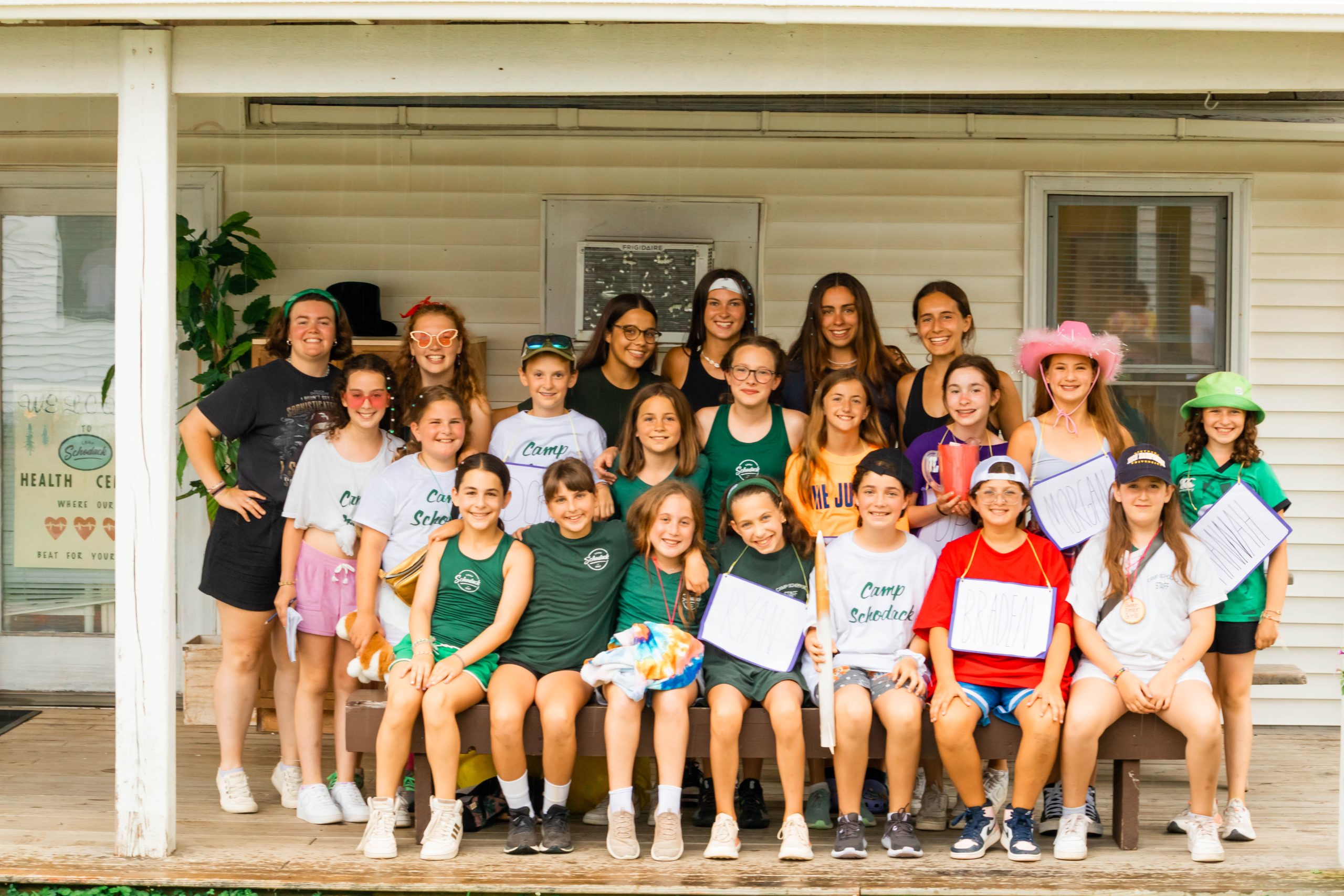 The Super Junior Girls had another amazing week at Camp Schodack.
Last Sunday we had the first leg of Triple Crown, Talent Show!!
The Fir Girls' talent show was all about Minions! They did a skit and dance that secured them second place in the Junior and Super Junior camp division!
The Hazel Girls did a skit all about the chain of commend. It was funny, creative and very enjoyable to watch. They scored 3rd place in the Junior and Super Junior camp division!
The Cherrywood girls did tribals in Barbie's dream house for their talent show. The Girls showed true Barbie sass and enjoyed every minute of their performance!
The Hemlock girls did a play on the TV show 'Survivor'. Their skit involved making two teams and completing some challenges, one of which was tug a war!
On Tuesday it was Trip Day!!  Everyone had a great time at Zoom Flume! We went down many different waterslides and visited the gift shop and food stands. Overall it was a very enjoyable day out.
We have already had so many special activities at camp and still have many many more to come!
Hannah 🙂
Super Junior Boys

The Super Junior boys had another fantastic week at Schodack!
The boys had an option to sign up for white water rafting- an amazing off-camp opportunity! On camp, the boys got to go through their first full week of regular activities with scho-karts, horseback riding, climbing tower and other camp favorite activities!
We had our first leg of triple crown: TALENT SHOW!!! The Hazel boys took on their rendition of Harry Potter in Camp Hogwarts with characters like ccc ccc and ccc. The Hemlock boys put on an awesome show called "Cooking with Gary", in which they acted out making a sub sandwich, with funny ways of describing sub ingredients! "Schodack's Got Talent", a twist on America's Got Talent was performed by the Cherrywood boys! Lastly, the Fir boys put on an amazing rendition of Property Brothers where the Carter brothers were trying to sell Camp Schodack. Their performance landed them a first place win for the Junior division! Congratulations Fir boys! I'm super proud of all the boys for such great performances!
We also got to experience our first off-camp trip day. We got our swim trunks wet at the infamous Zoom Flume! Trip-day sandwiches and chips disappeared shortly after the bus ride in excitement and preparation for the waterpark fun. The boys had a great time going on all the water slides, wave pool, and lazy river. The food court with churros, chicken tenders french fries, and funnel cakes might have been the main attraction for some of our boys. Woohoo trip day food!
The boys are amped for another week of fun before the end of the first session!
Middle Girls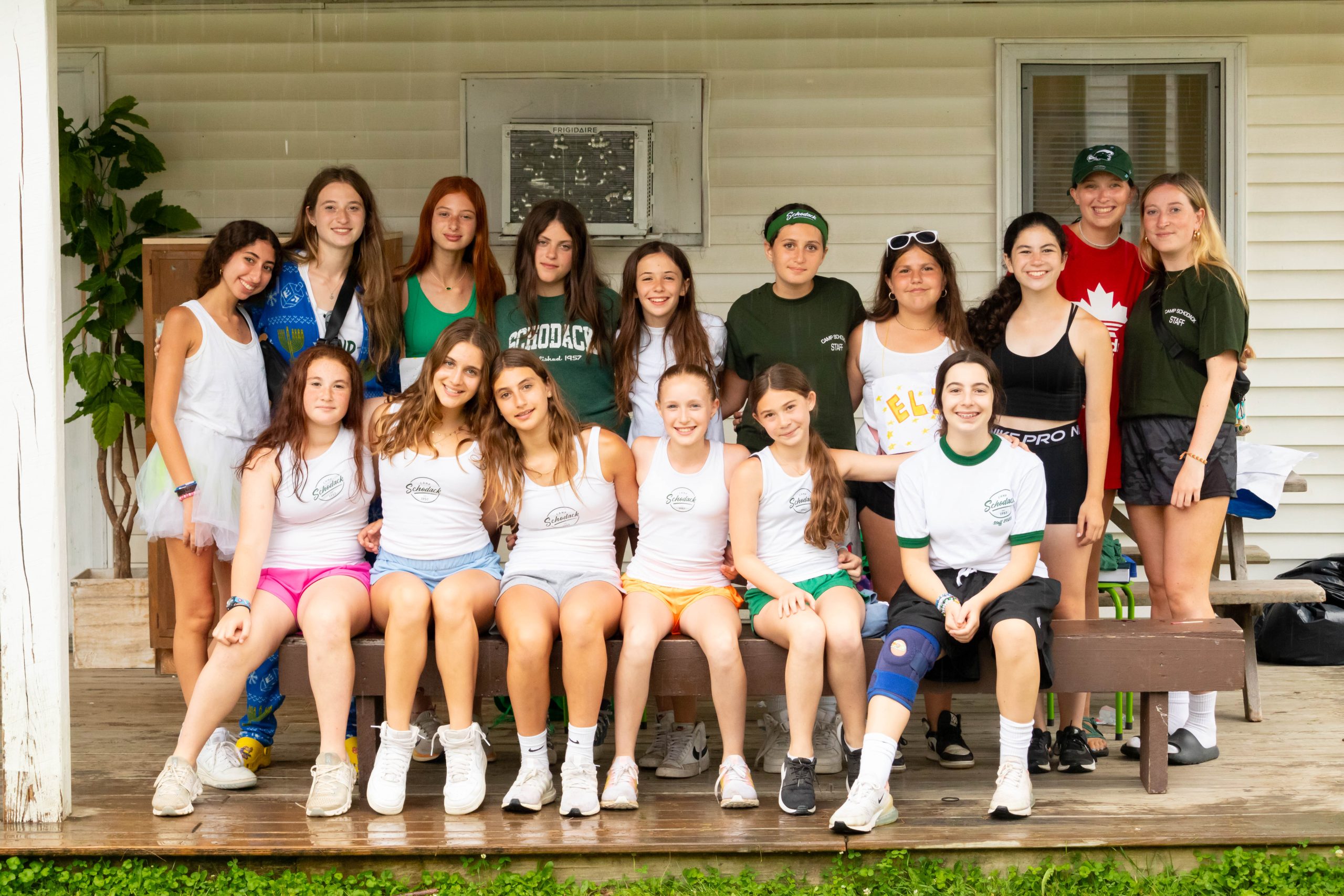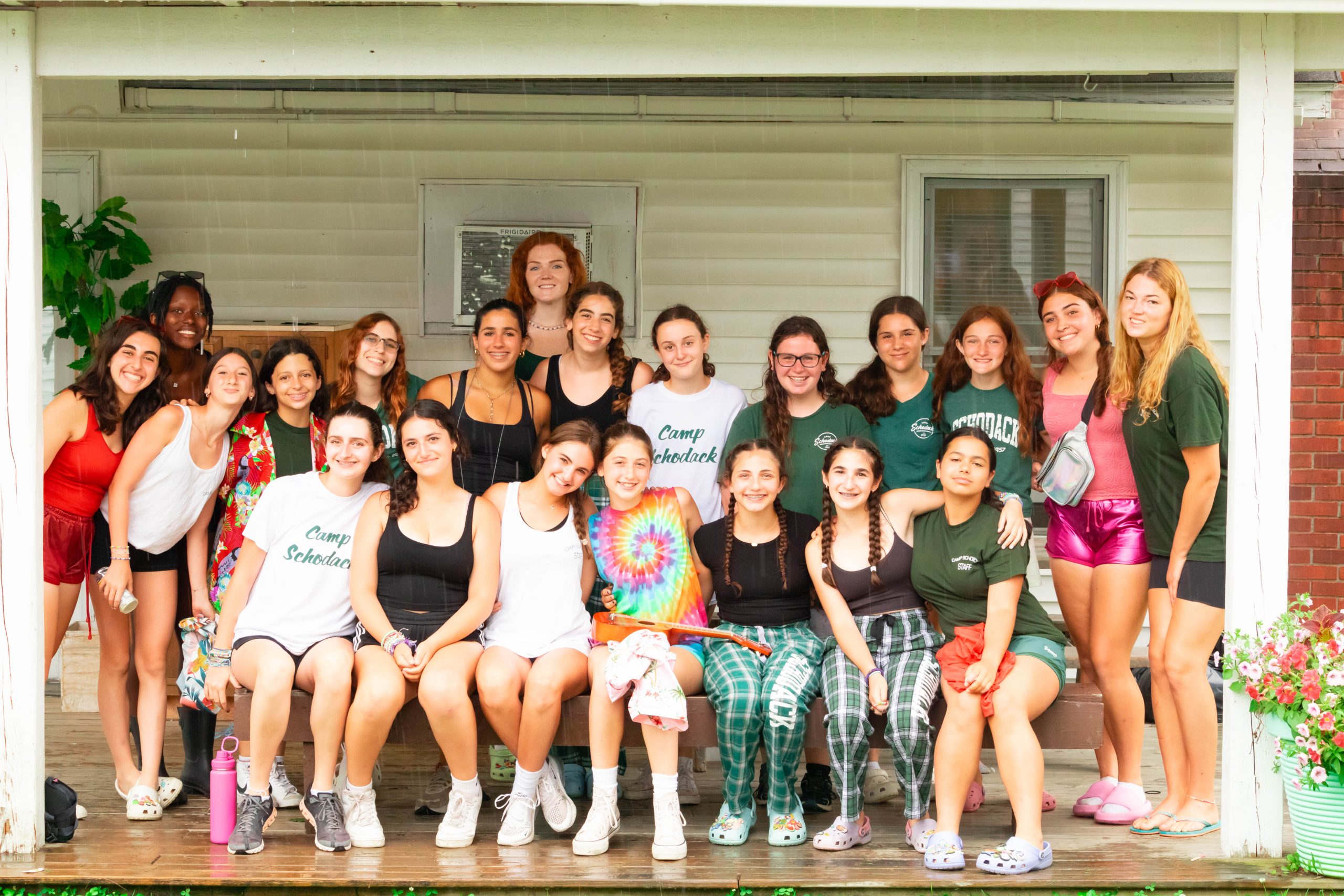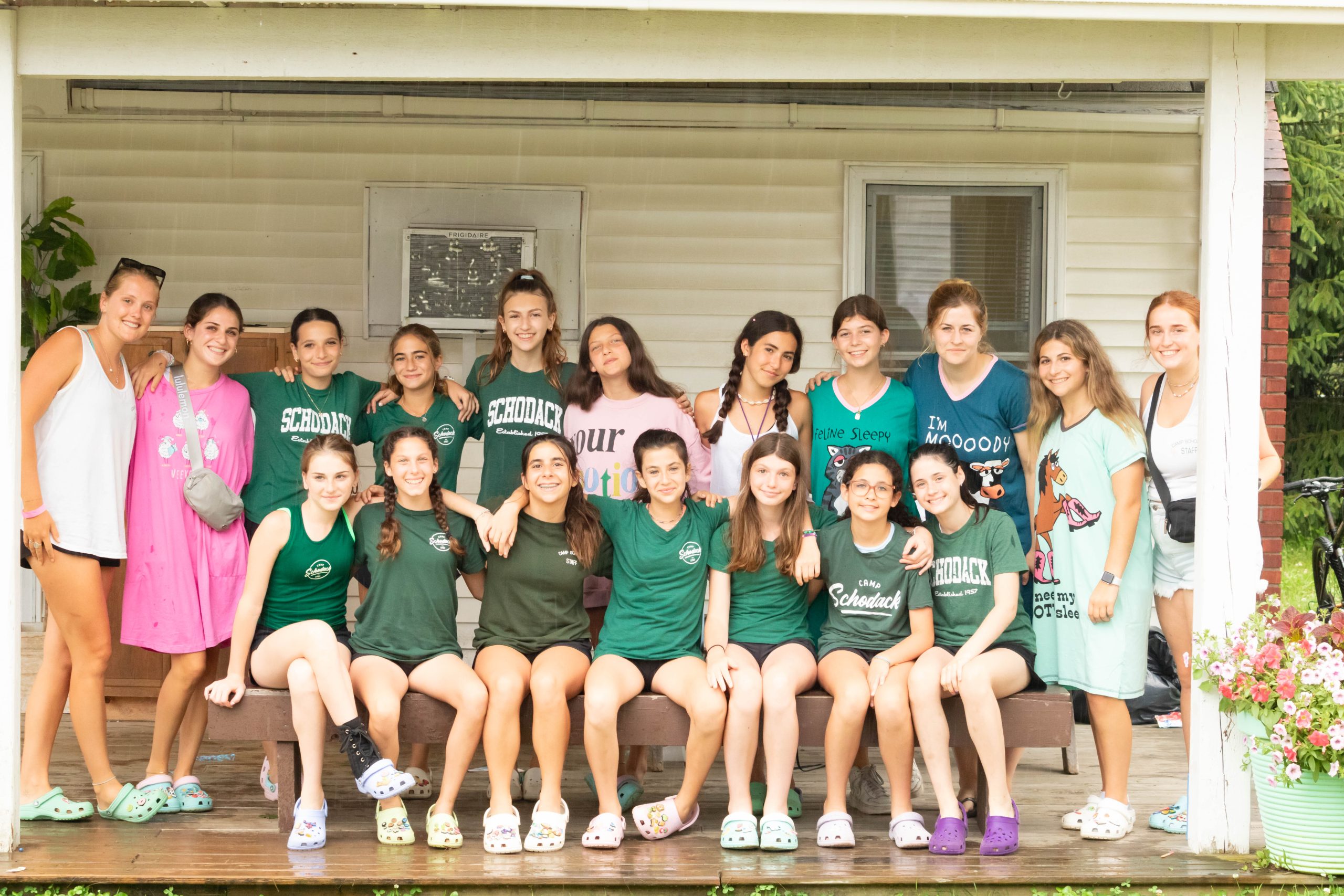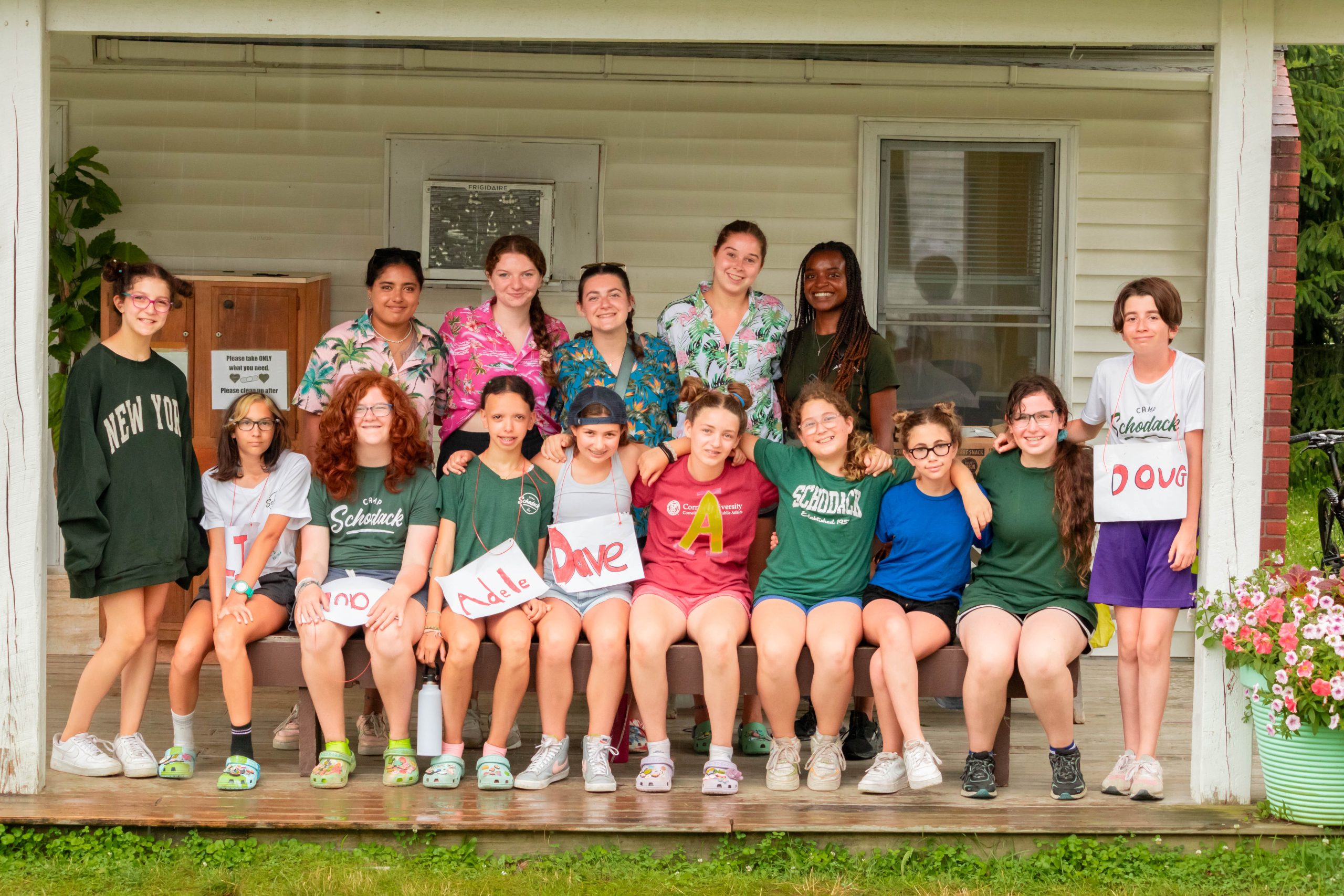 It has been a busy week here at camp absolutely full of adventure and fun! All of the Middle Girls stunned us with their amazing performances at last week Talent's show- from skits to dances, they impressed the whole camp! We can't wait to see what their Lip Sync's look like next week!
The Laurel Girls in particular wowed the audience at talent show by performing a camp version of the Grinch, securing first place in the Middle Division!
The Juniper Girls had a blast at Flashlight Sing, they won a round!
The Mulberry Girls had an aMAZEing time learning how to make corn on the cob at cooking this week!
The Palm Girls had a blast water skiing, wakeboarding and banana boating at the lake!
All of the middle girls also had a great time at Zoom Flume, had a great time at flashlight sing, had an incredible time screaming the words to Speak Now (Taylor's Version) and had a blast doing Zumba with Ryan DH. So much more fun is to come, and we can't wait to tell you all about it!
Xoxo,
Middle Boys
The Middle Camp Boys had a fabulous week at Schodack! Bunks and activities were filled with smiling faces and camp cheer!
This week for the trip day we went to "Zoom Flume! " We had a blast at the water park, zooming down towering slides, and floating along the lazy river. It was a day filled with laughter, thrills, and excitement.
The Laurel Boys have been loving their time at the hockey court, their teamwork and goal-scoring are second to none, they also always welcome anyone to a game of basketball at the garden. They also put on an amazing performance at the talent show of "Schodack-Man: Across the Schodackverse" where they placed 3rd in Middle Camp!
The Mulberry Boys had an exciting start to the week claiming 2nd place title in Middle Camp Talent Show! Their rendition of Jumanji stole the show, belly laughs could be heard all the way from the playhouse to archery.
The Juniper Boys put on an amazing performance in talent show called "The Great Chipwhich Journey", where many laughs were shared. Plenty of games of "Exploding Kittens" and Gibbit trading have been all the rage in this bunk.
The Middle Boys and girls had the opportunity to compete in a tennis inter-camp tournament at Camp Scatico this week! A group of 4 singles players and 4 doubles team had an amazing time playing against 5 other camps in the area.
We ended the week with an Epic Zumba session in the Garden. All of the middle camp was dressed to impress and spent the night getting groovy to some fun music!
It was another amazing week at the 12123!
Super Seniors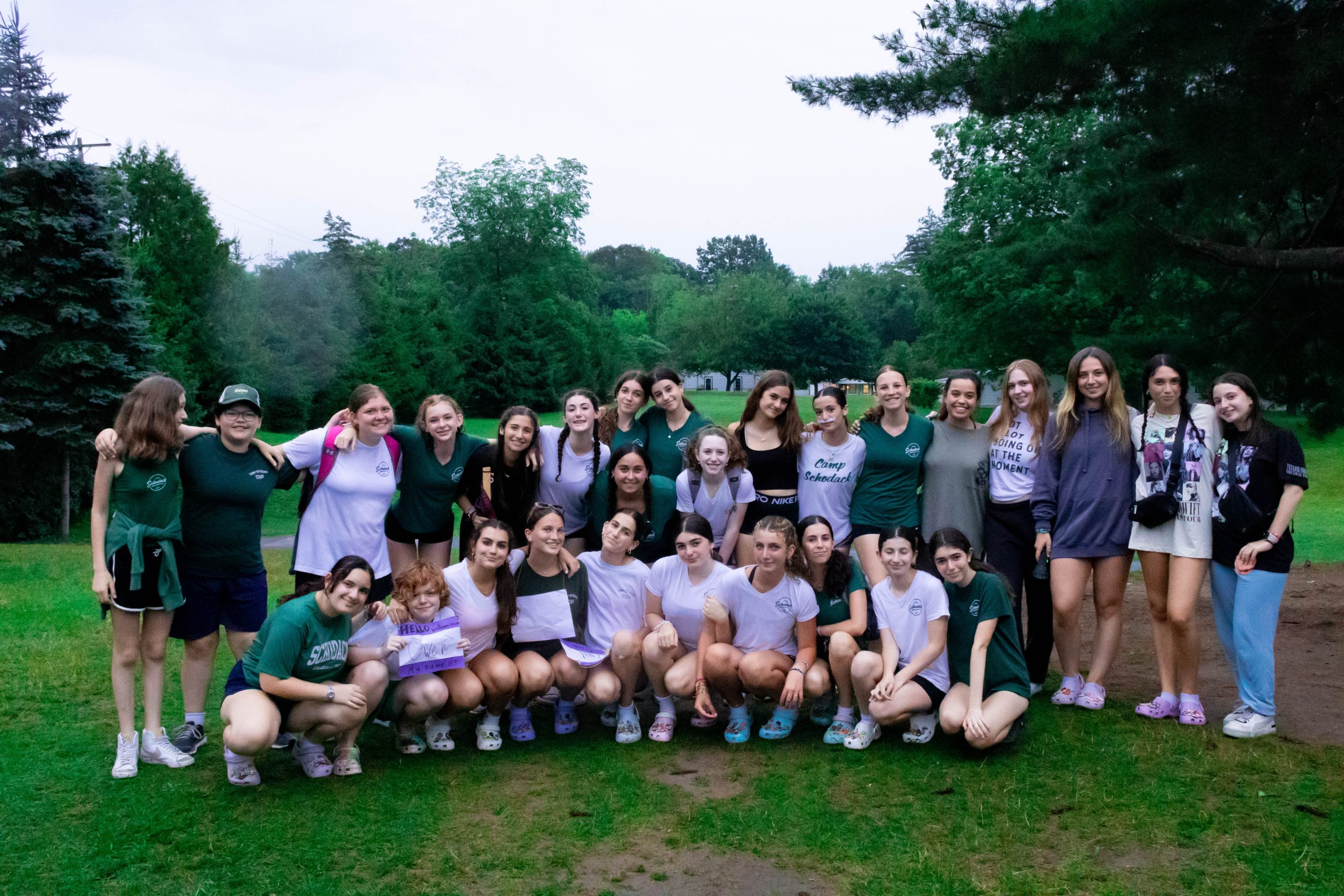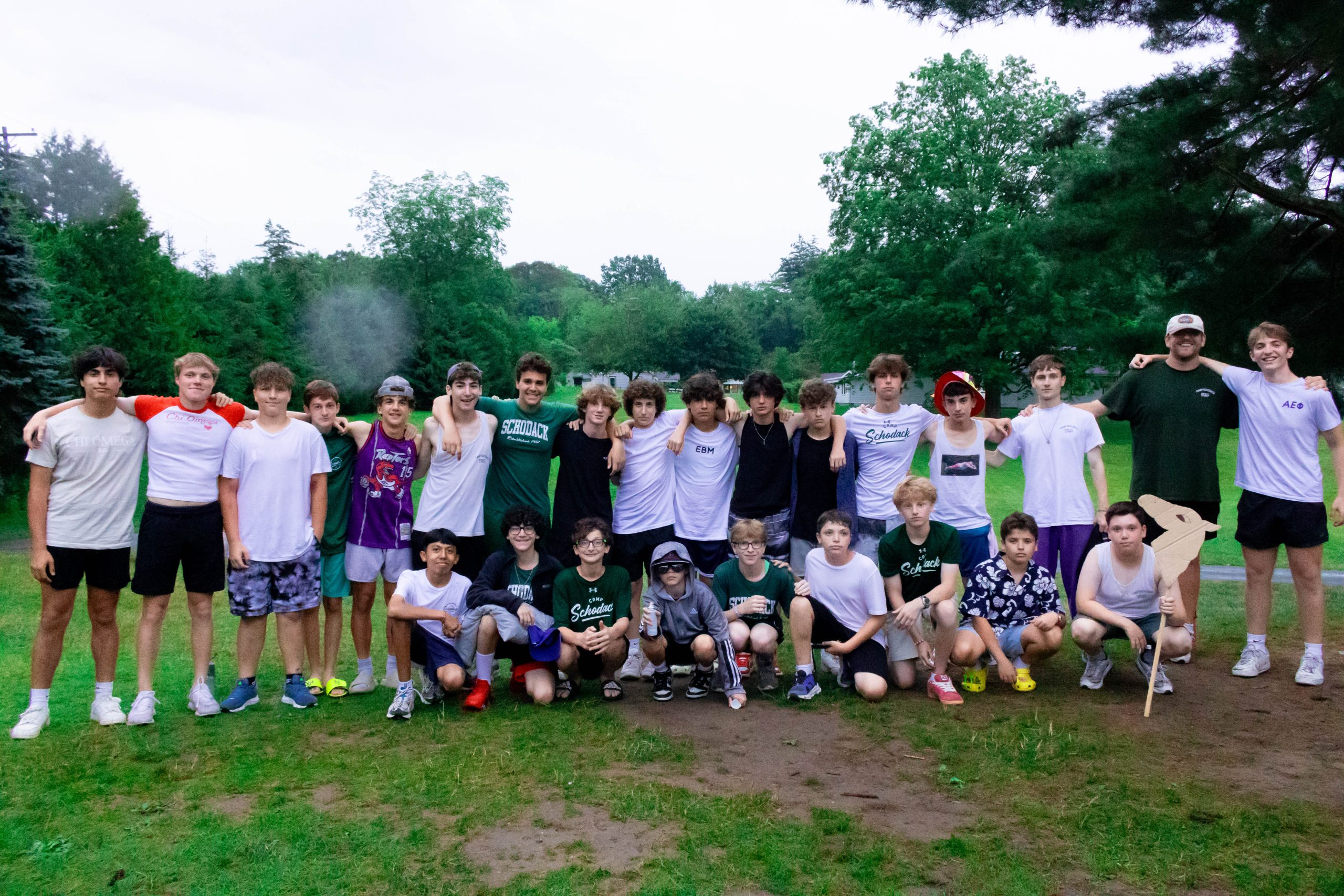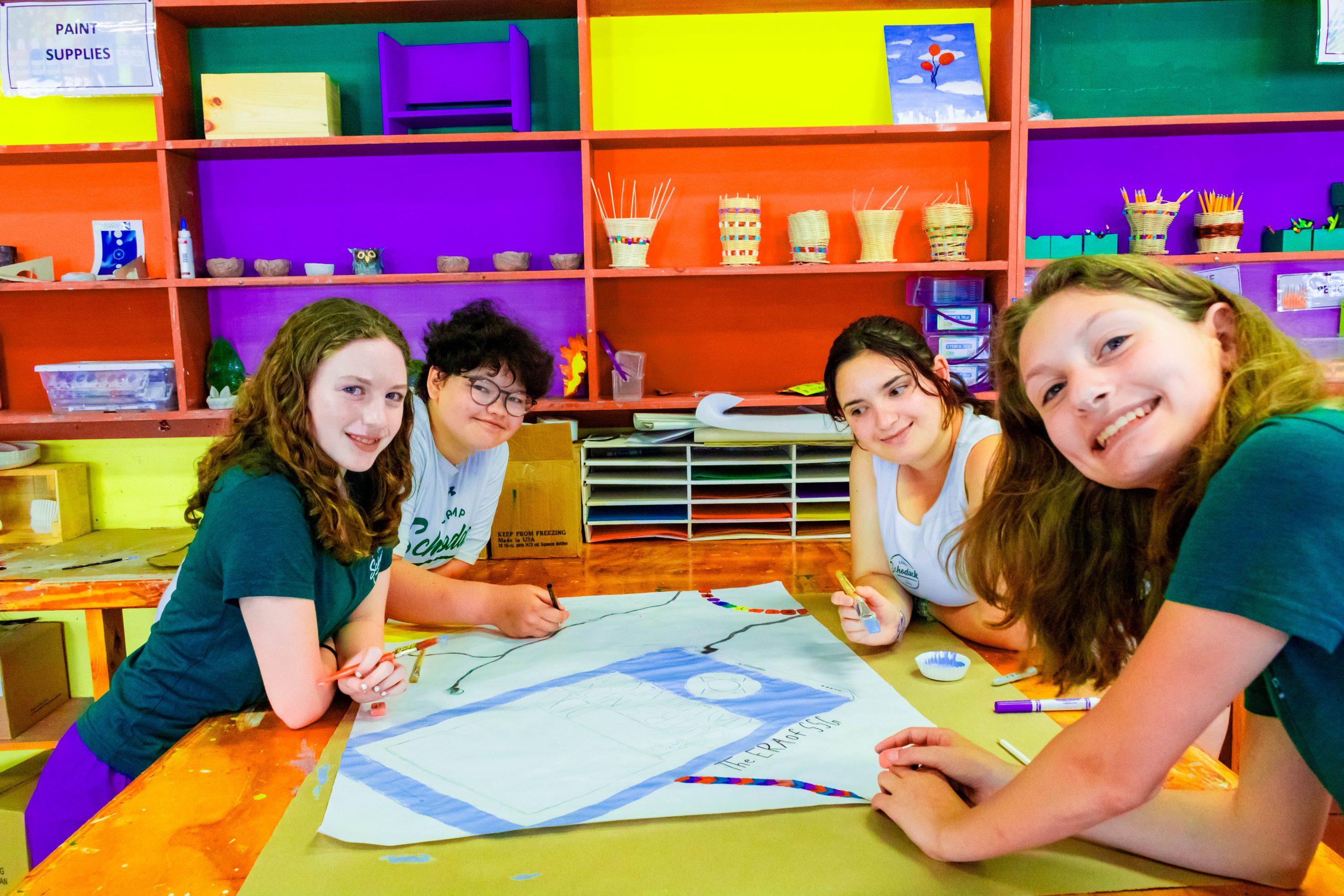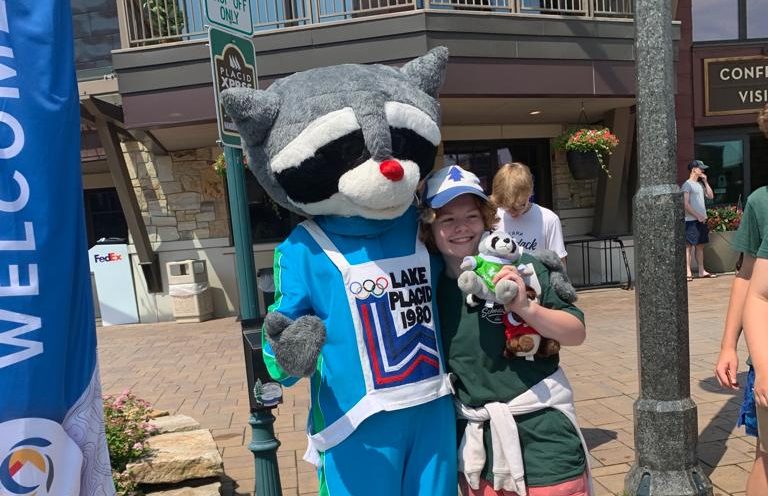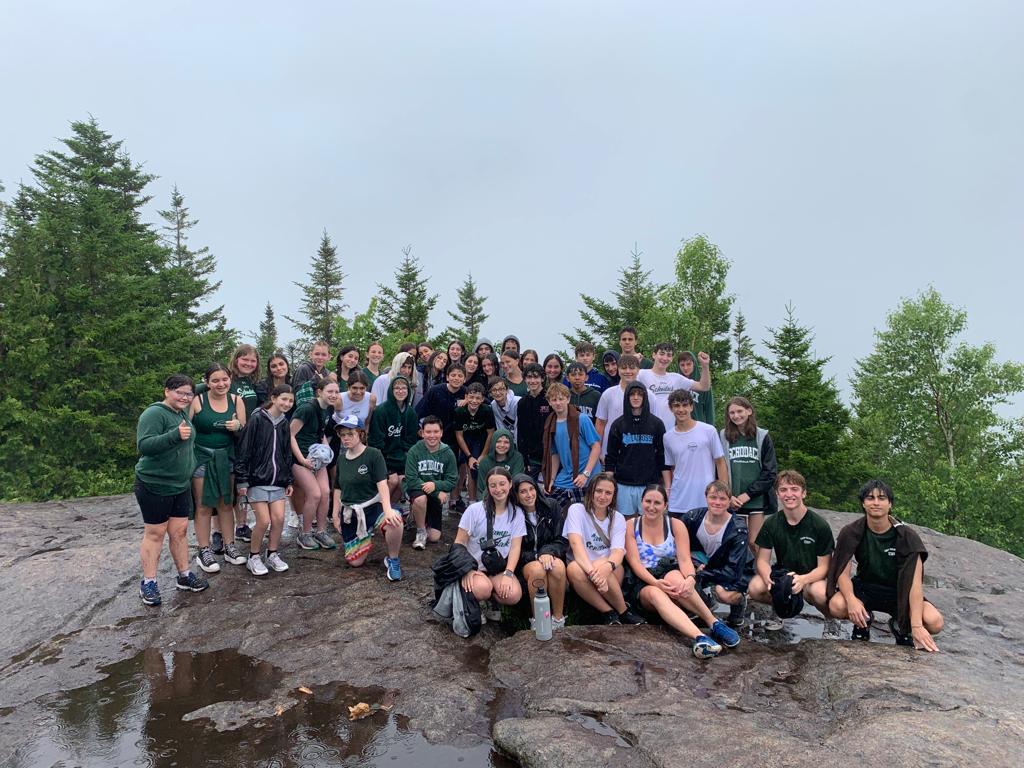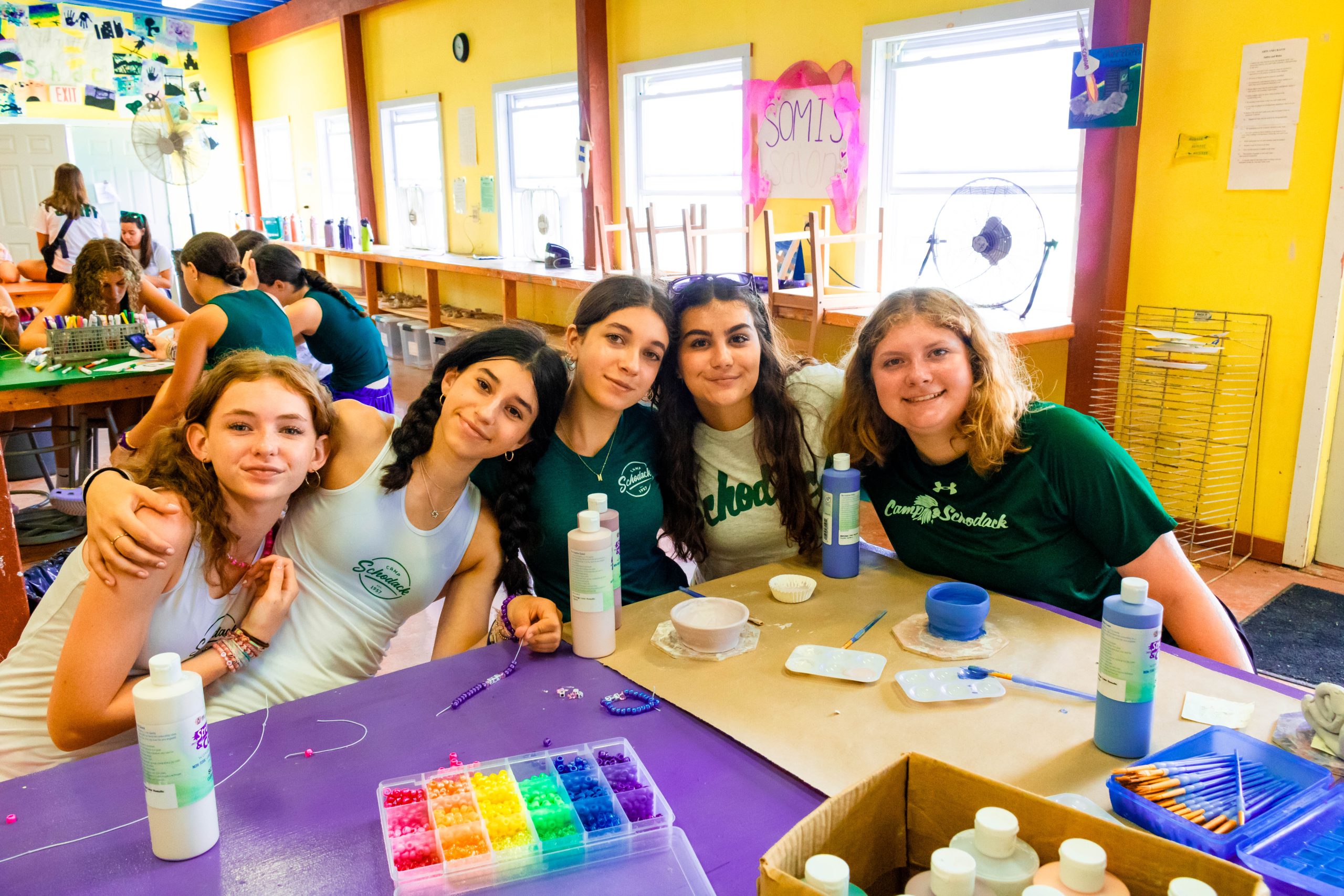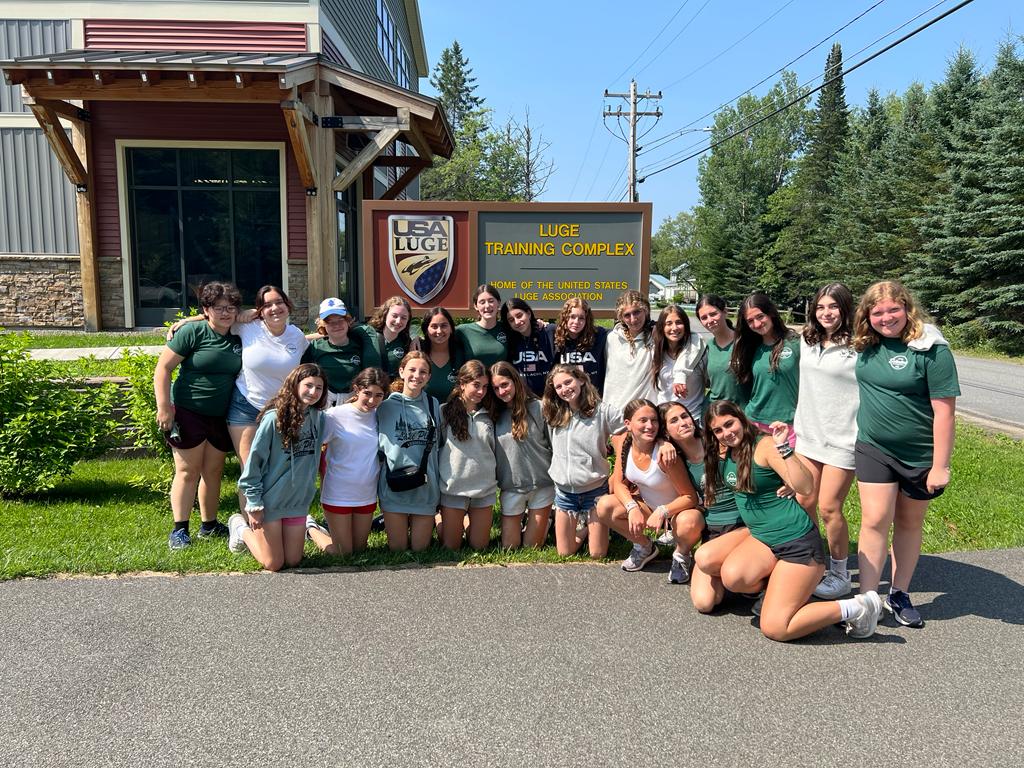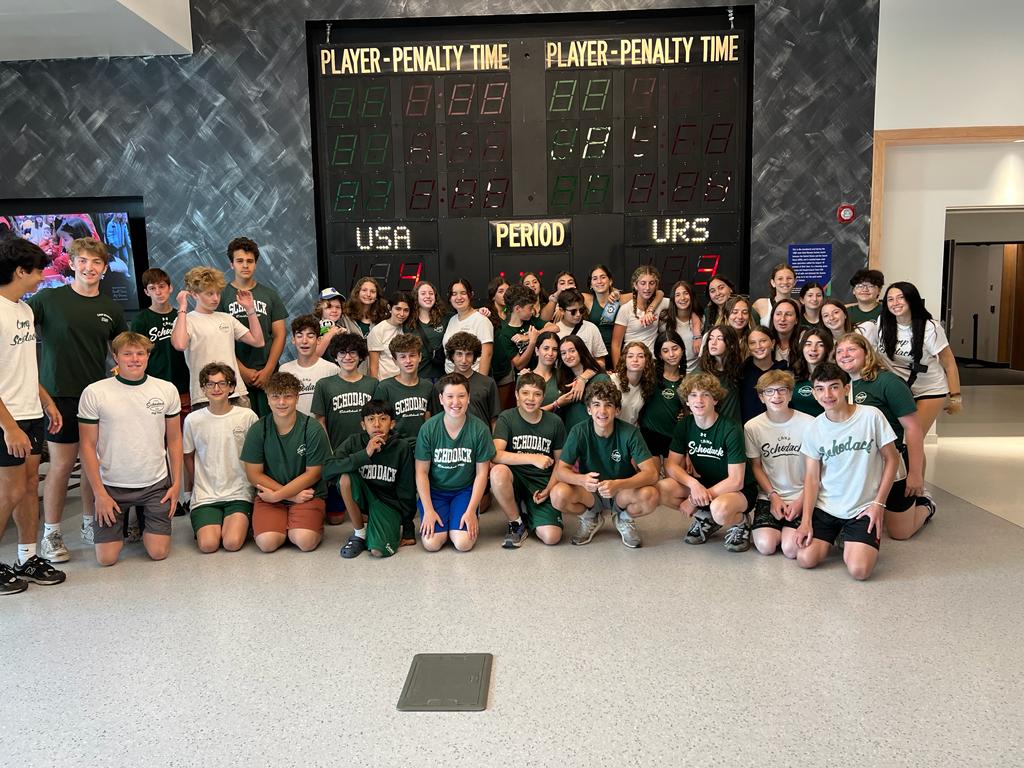 We had another week here at Camp Schodack, with so much fun had by everyone. Both bunks got to head down to the lake and enjoy the weather while riding on the boats, paddle-boarding and kayaking.
That evening after fire circle the Super Senior Girls headed over to the playhouse for a Taylor Swift listening party of Speak Now. Safe to say they all loved the evening and went back to the bunk belting out Taylor songs all evening.The Super Seniors put on a great display for talent show. The Super Senior Girls, Taylors version, saw some great dances to Taylor Swift all while telling the story of first arriving at camp.The Super Senior Boys found their place at Schodack with a super funny show. In the end the boys ended up taking second place along with the CIT's. Both bunks were amazing and did the Super Senior Division Proud.
The next morning, we all loaded the coach and headed off to Lake Placid for our first overnight trip of the summer. Everyone was so excited as we set off from camp. There was singing, DVDs and snacks on the bus, making the journey fly by.
When we arrived at Lake Placid our first activity was to climb Mount Jo. Despite the rain we all made it to the top and made it back down successfully! Even though we were wet and muddy, everyone had a fun time and were very proud of making it! That night we had a treat with pizza, salad and soda and Mr Mike's followed by an ice cream party back at the hotel.
The next day we had a fabulous tour around the Olympic Centre, seeing the 1980 and 1932 rinks. We saw the Speed Skating Oval and toured the Olympic Museum. It was fascinating to see, and we all really enjoyed it. Even seeing the original scoreboard from the 1980 'Miracle on Ice'.
To finish the day, we split into two groups. One shopped around Lake Placid and had some lunch, while the other went to the US Luge facility. We then switched so the other group got to try the Luge. All the campers and staff had a great time, learning luge techniques from three US Olympians.
We all had the most incredible time away and loved every minute of it. We can't wait to see what we have in store next week.
LTs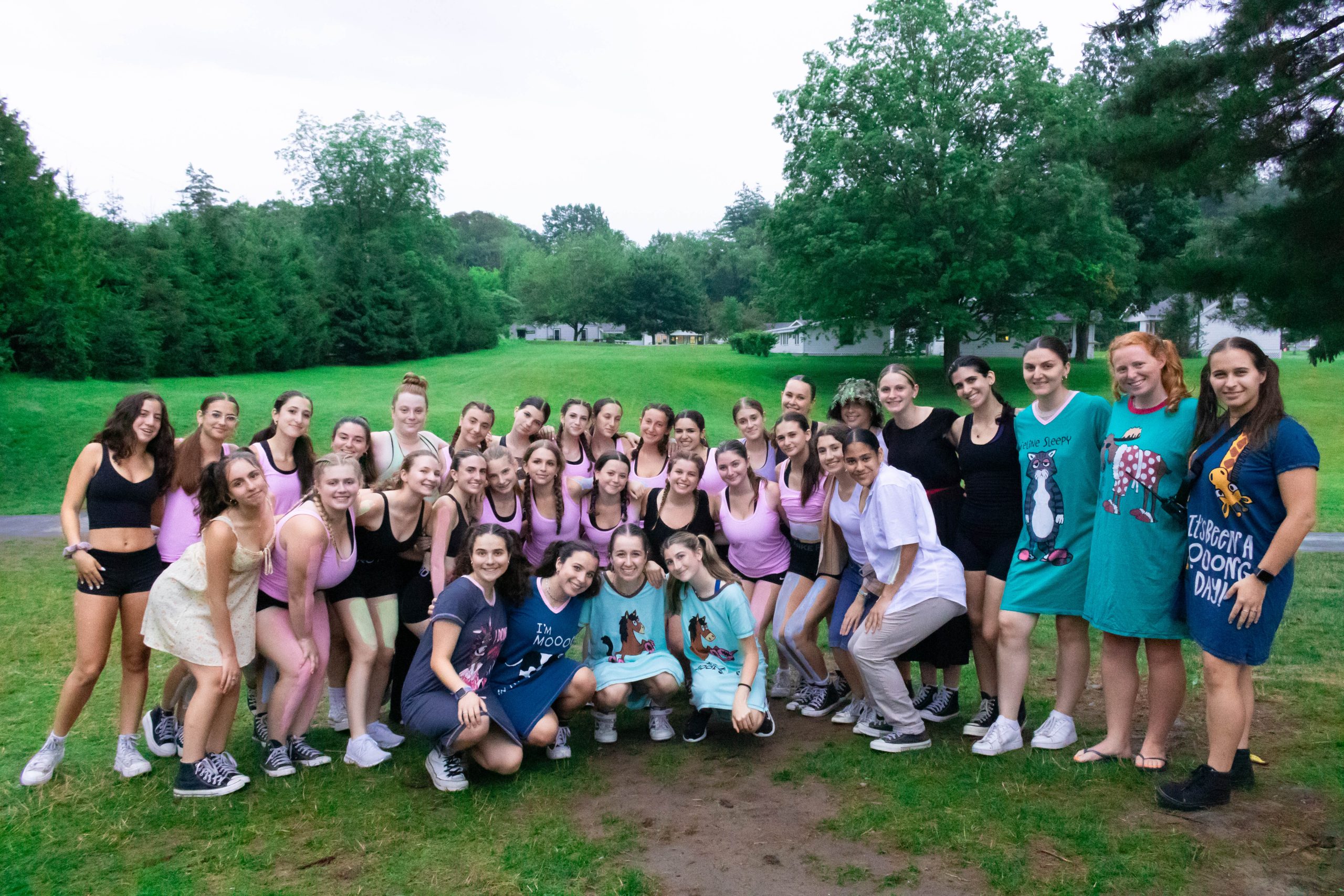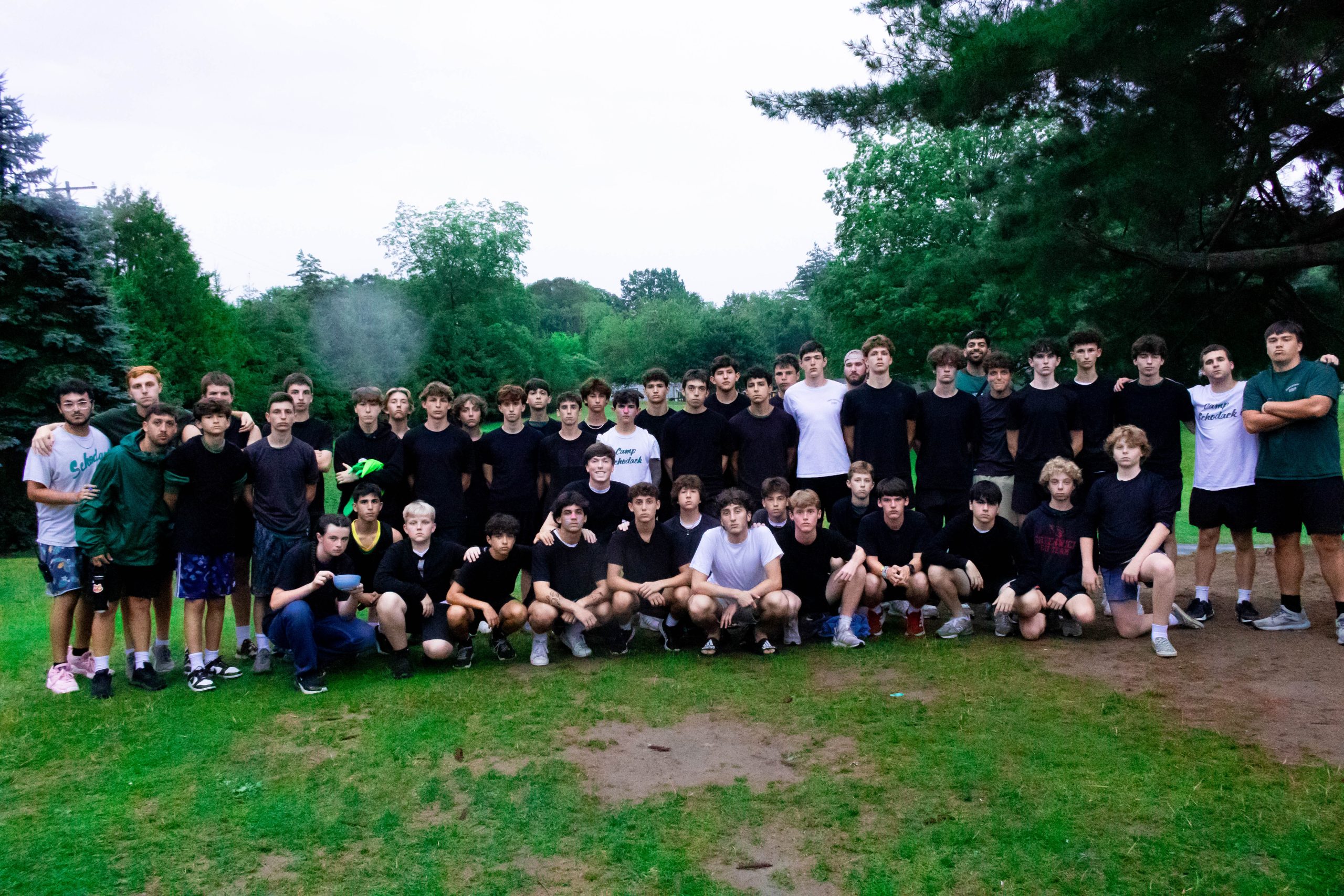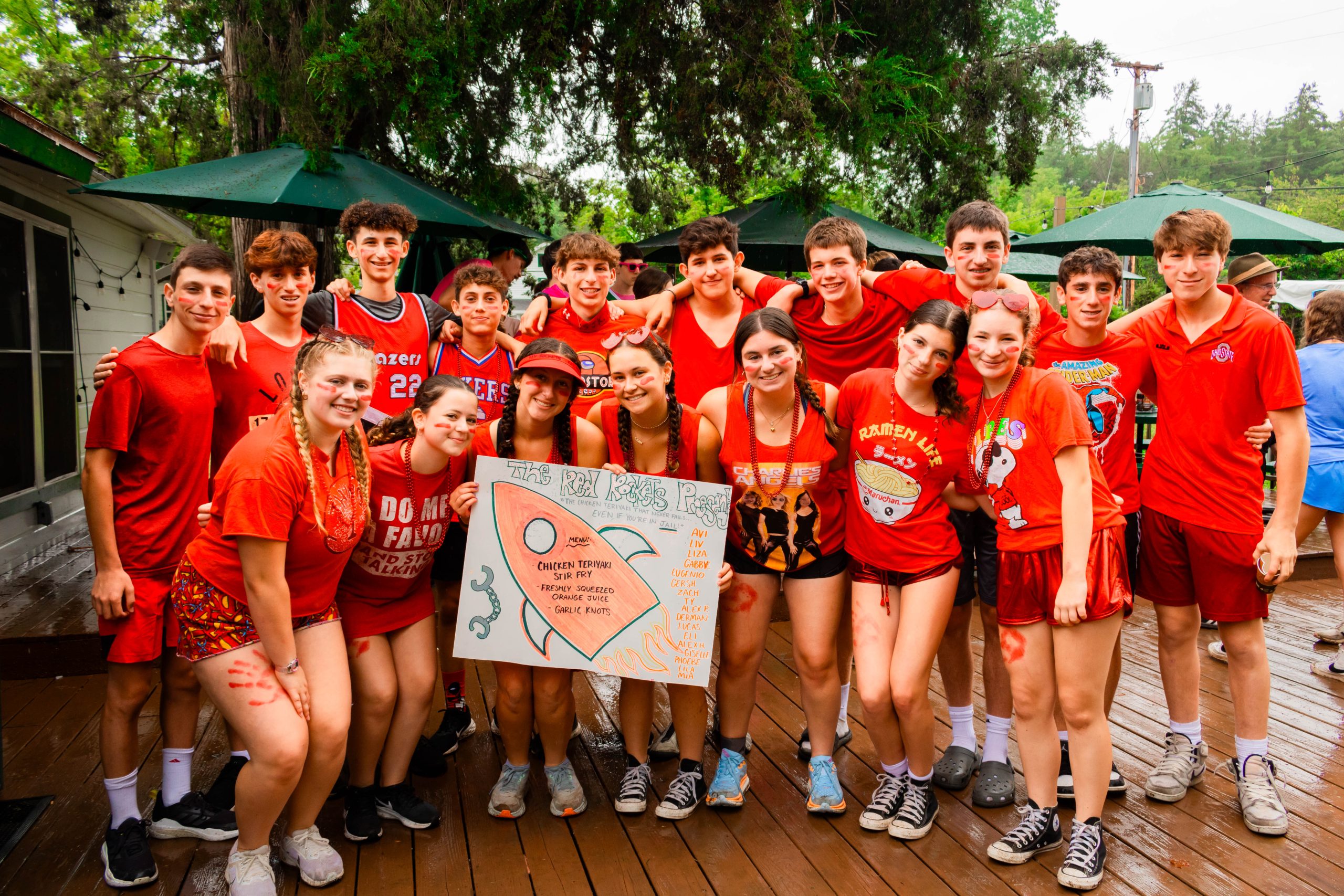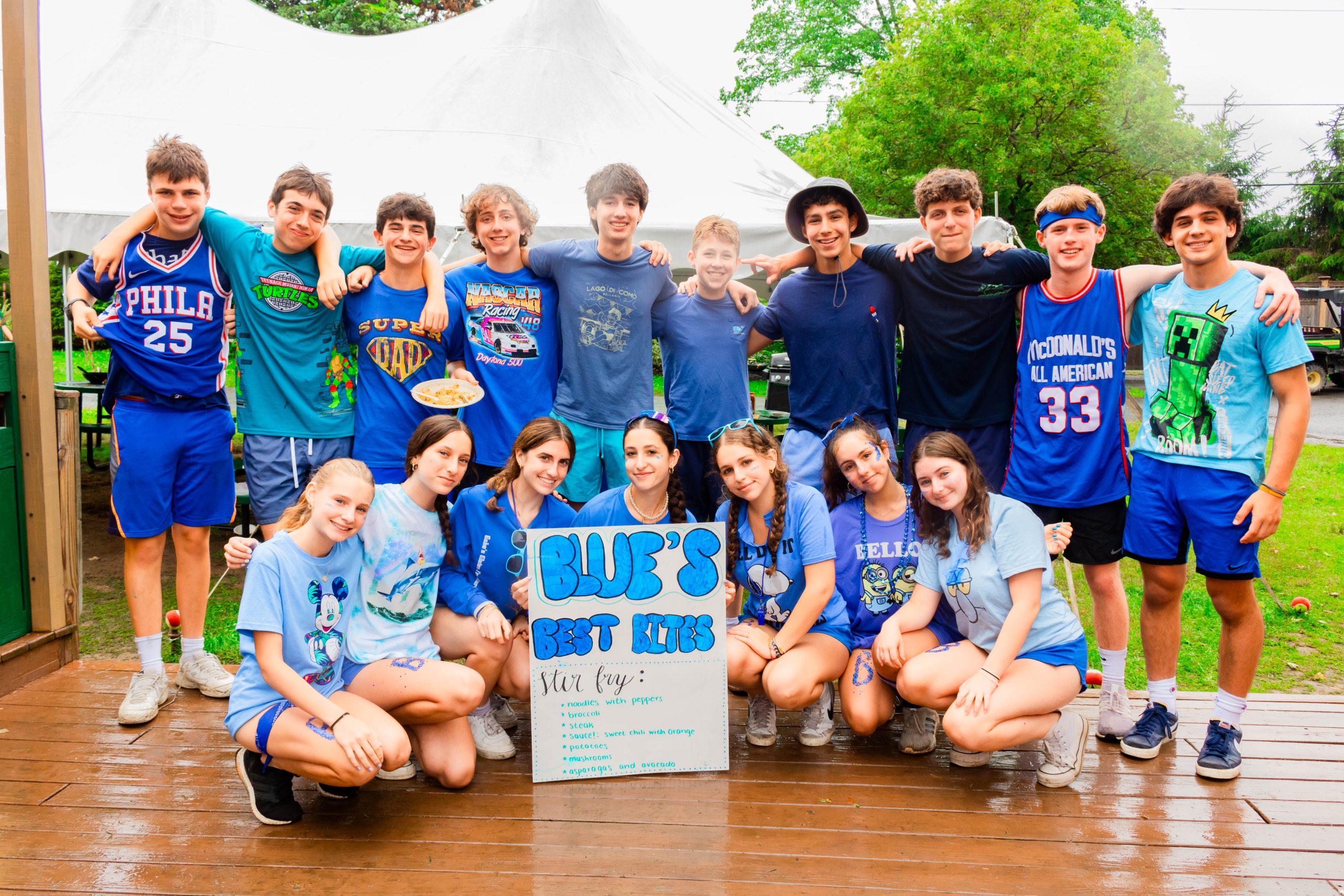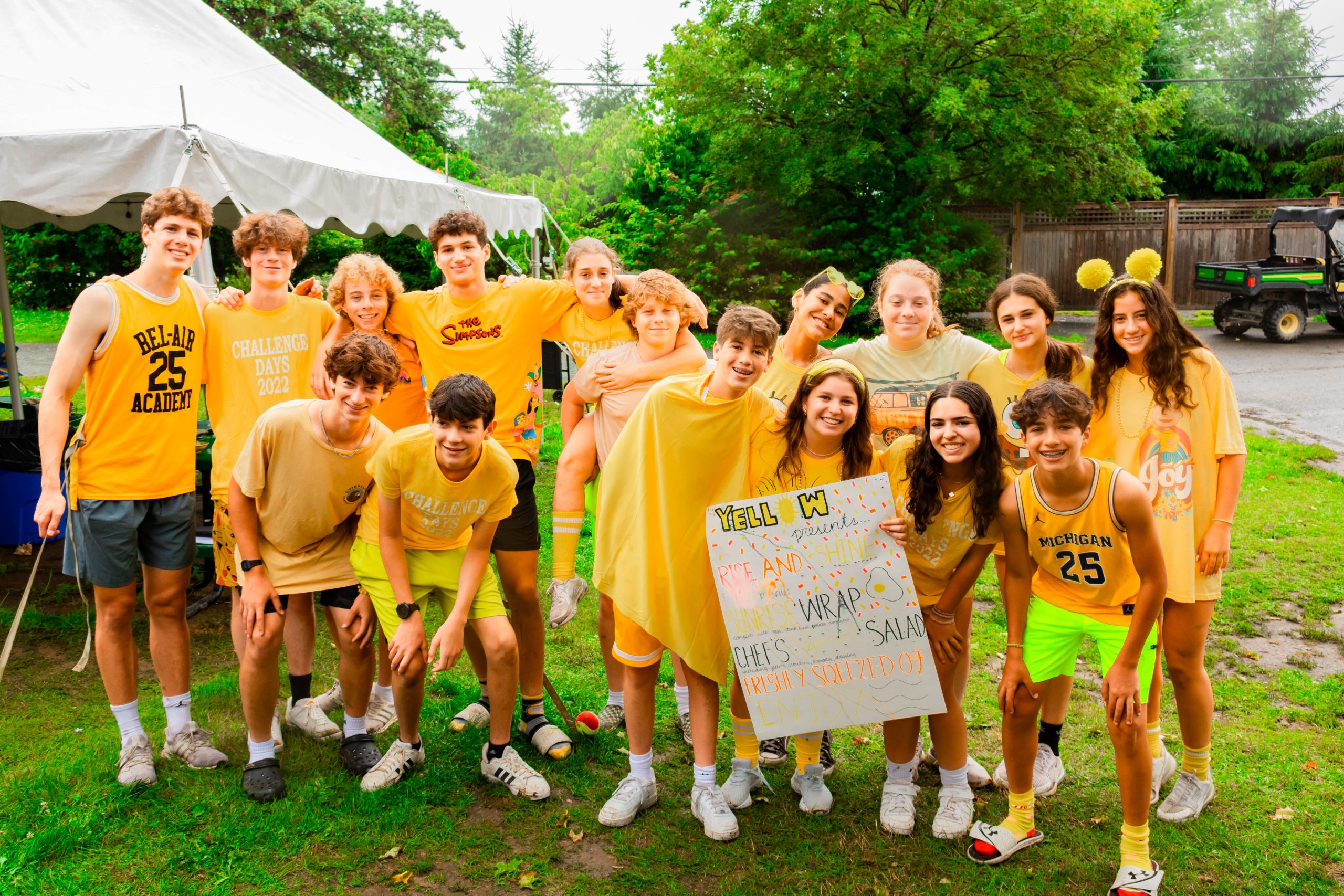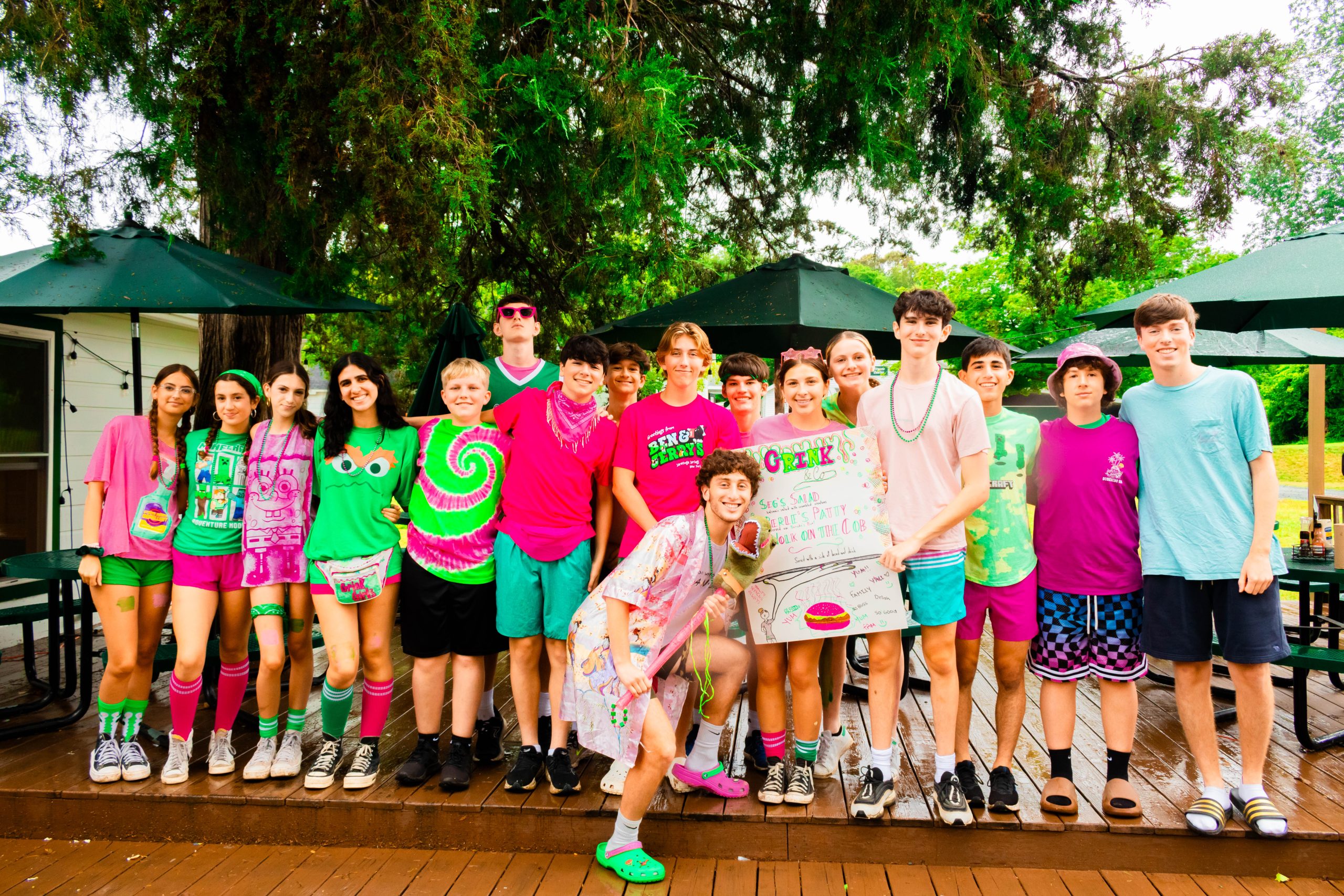 The LTs have just reached the end of the busiest week in its storied history with all flags flying and nary a tired face.
In the course of less than 48 hours, the LTs spent all day at bunks and activities learning their future trade, planned, prepared, executed and cleaned up an incredible Carnival – sat on ACNO, performed brilliantly in the Talent Show, served the meals including the Mediterranean Theme Dinner and were divided into the four traditional Challenge Day teams as prison Break dominated Schodack on Monday. Extraordinary!
The CITs production of Mary Poppins for Talent Show was a triumph and yet the Waiters were able to top it with their take on Ratatouille – seeing 70 young men and women all pulling in the same direction to entertain the awestruck younger campers and put on performances which all will remember forever, was truly inspiring stuff and made the whole LT Staff very proud.
The first years enjoyed a great trip to Lake George this past Tuesday while the 2nd Years were helping the younger campers navigate around Zoom Flume Water Park.
That, and some fun all-camp events, will carry us into the week leading to Visiting Day before we know it!
Composting At Camp!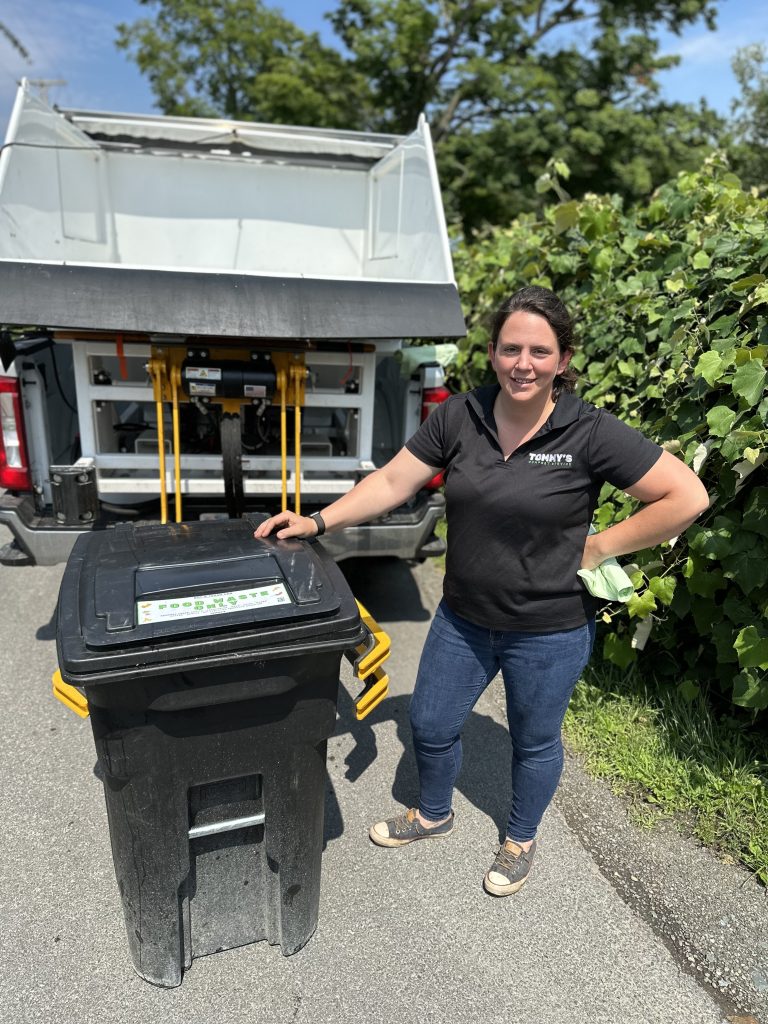 We are excited to introduce Mary Stucklen, the owner of Tommy's Compost Service. Tommy's Compost (named after Mary's adorable two-year-old son) is a wonderful local business that we partner with during the summer. Thanks to the help of our LTs, we have diverted over 5400 lbs of food waste from our Dining Room to be composted at local farms…check out all these other wonderful stats which show the positive environmental impact of this program!

More From The Week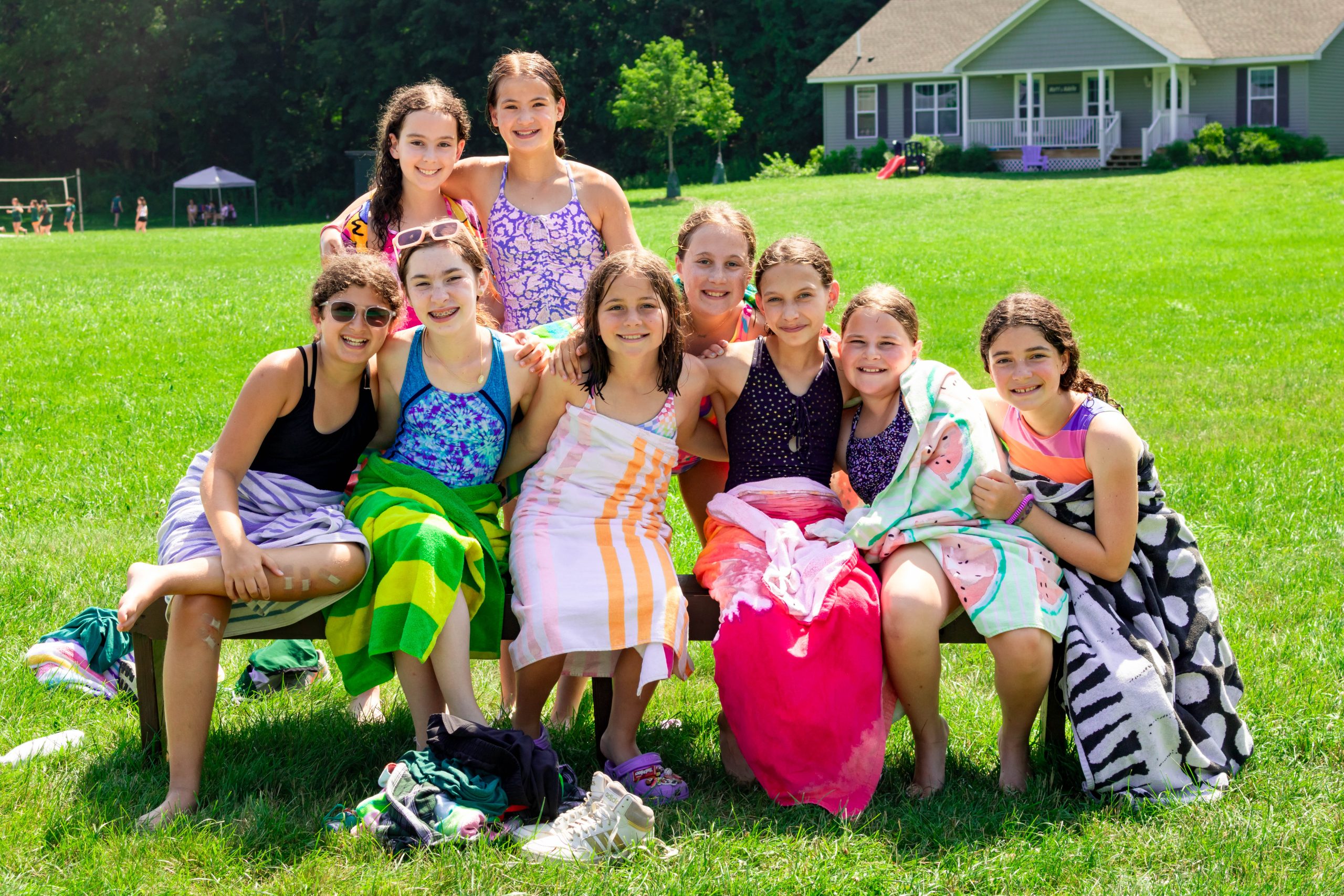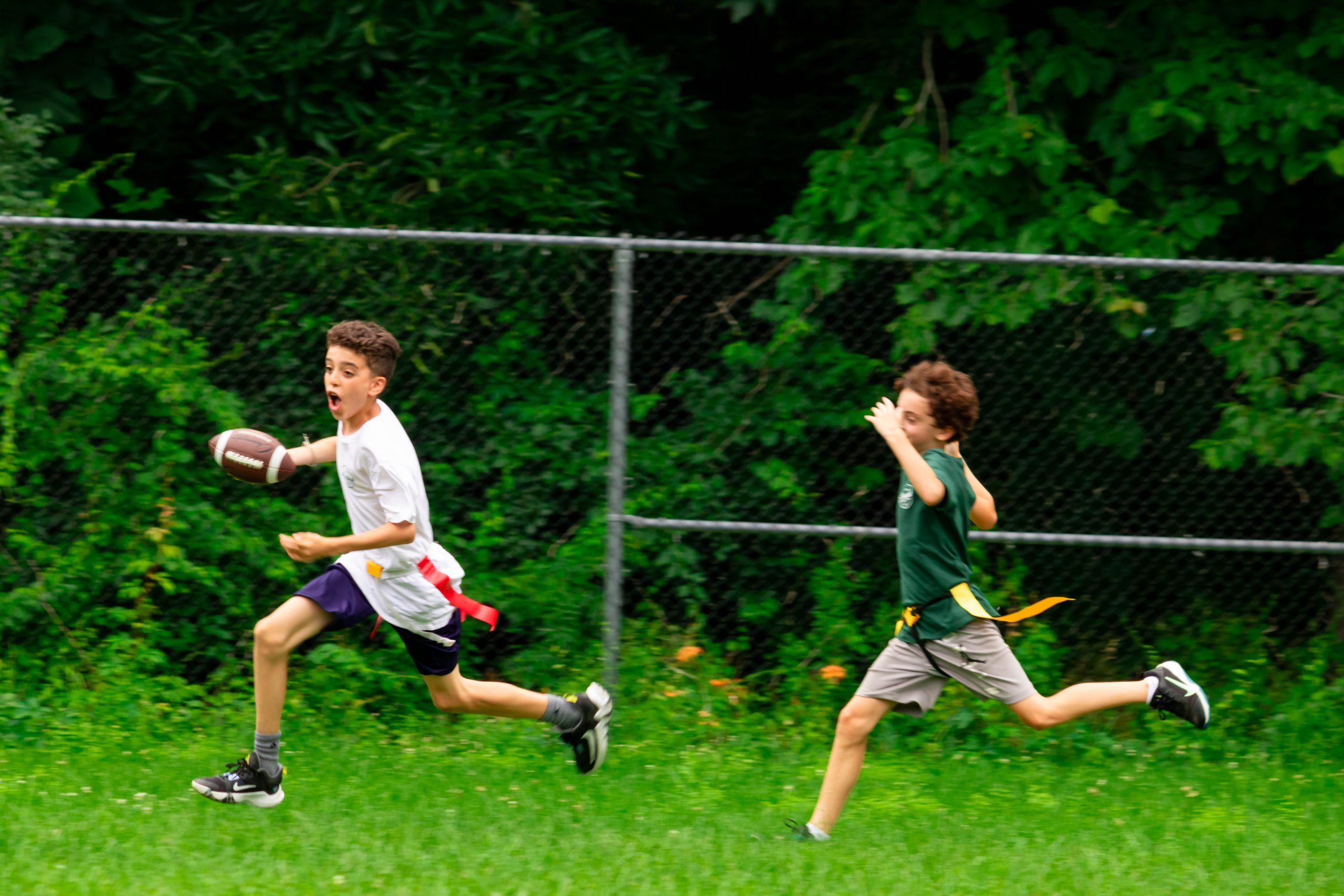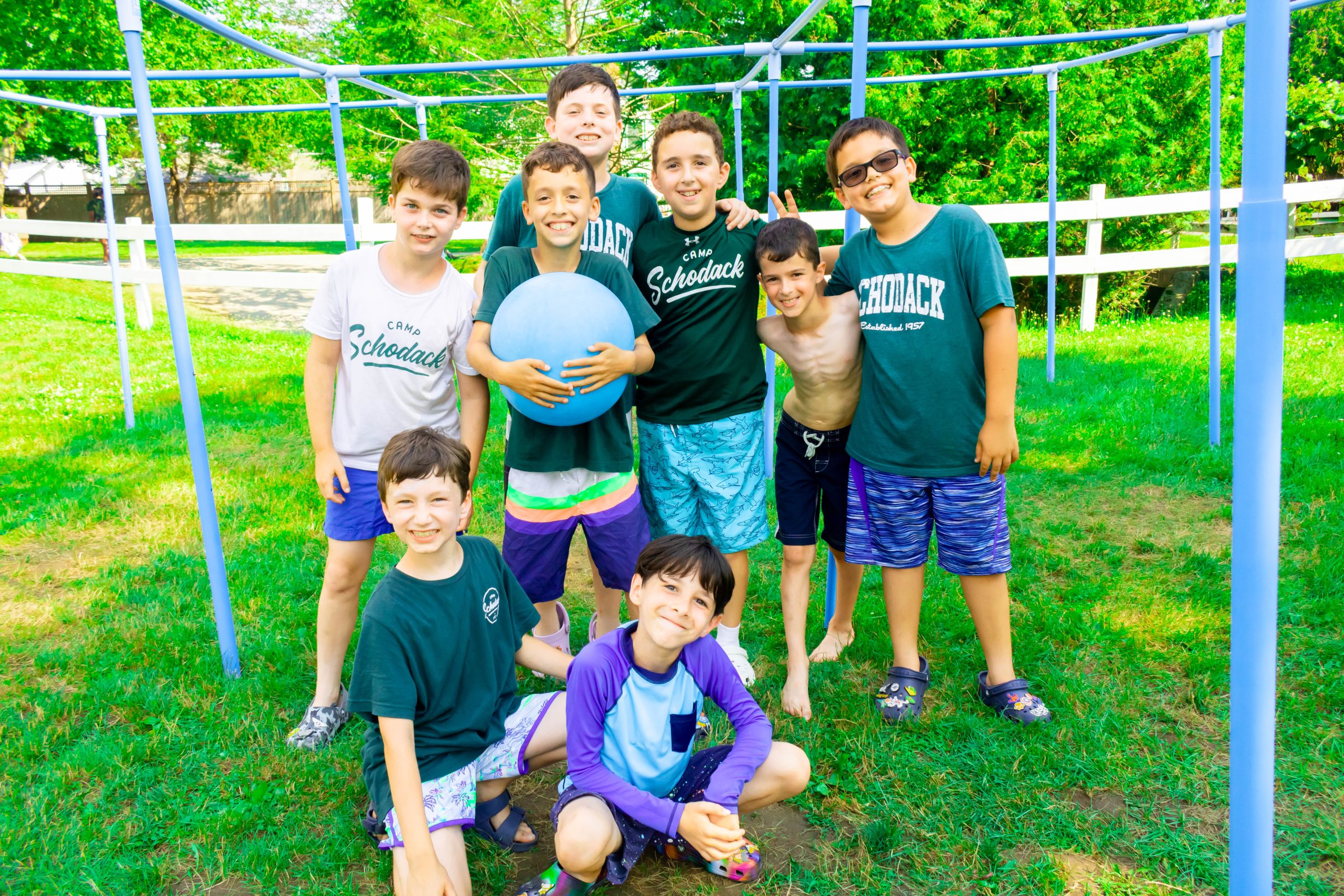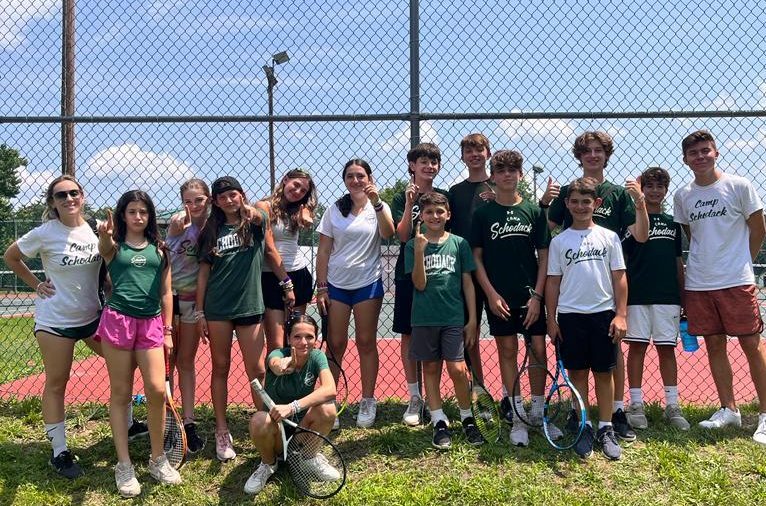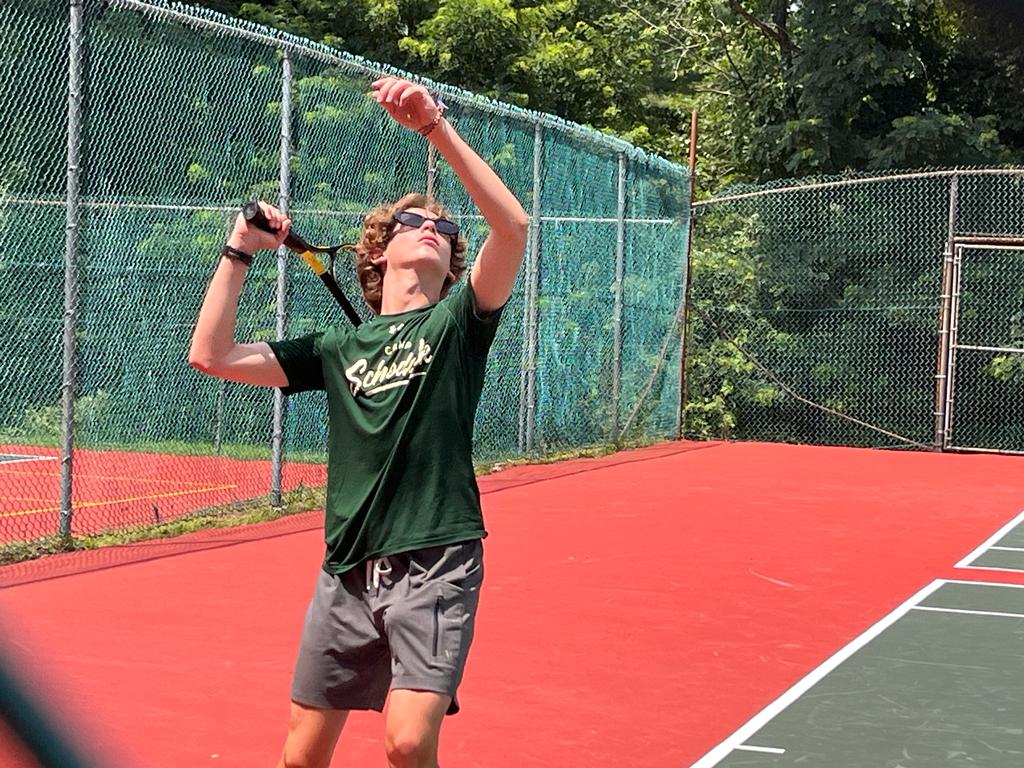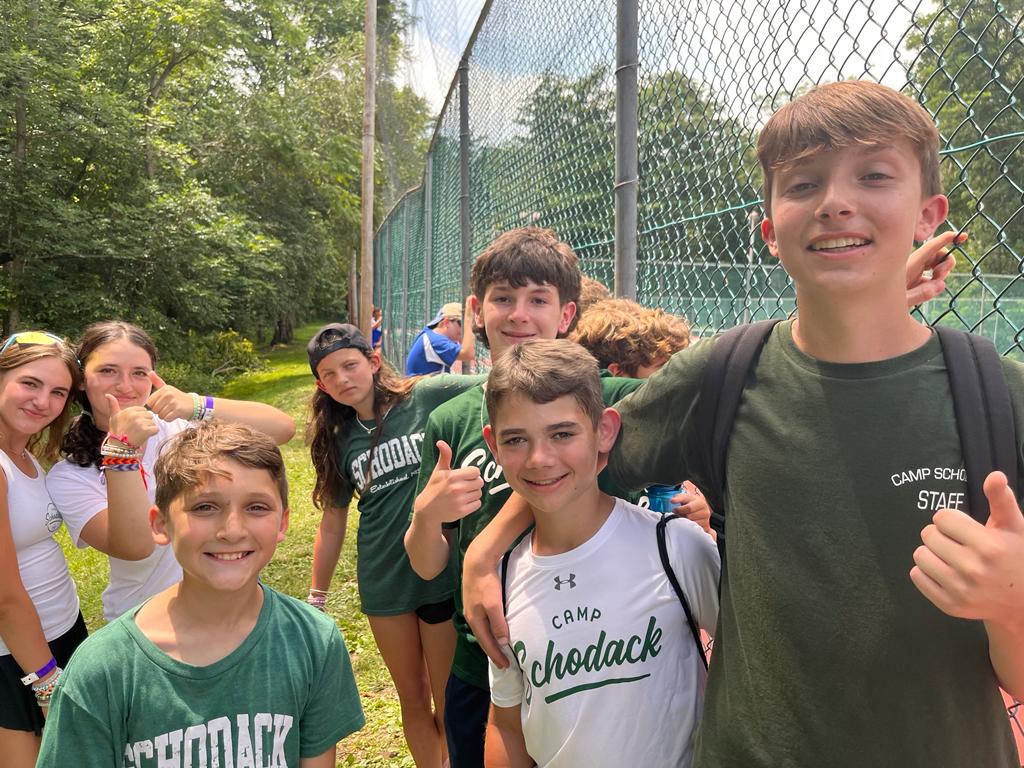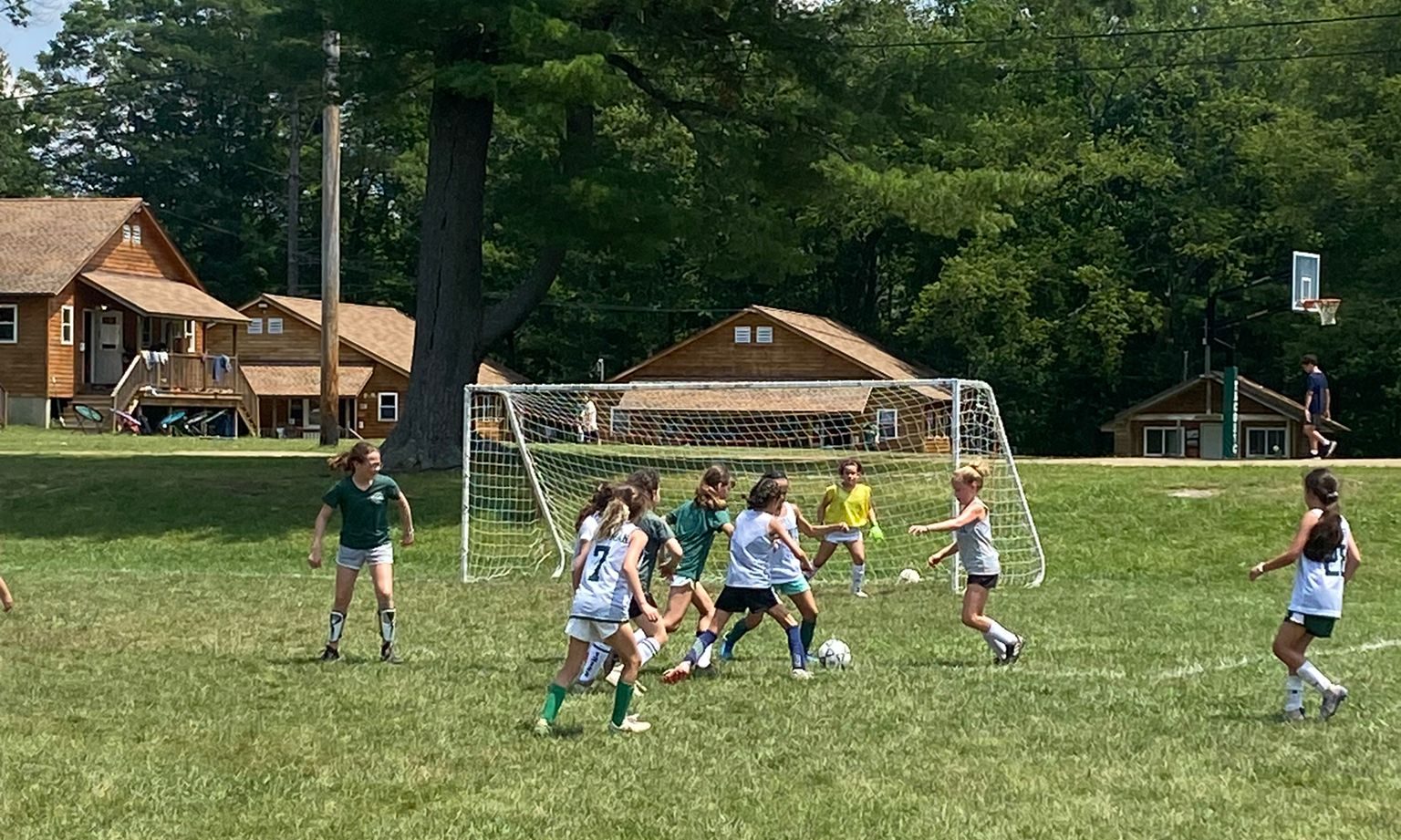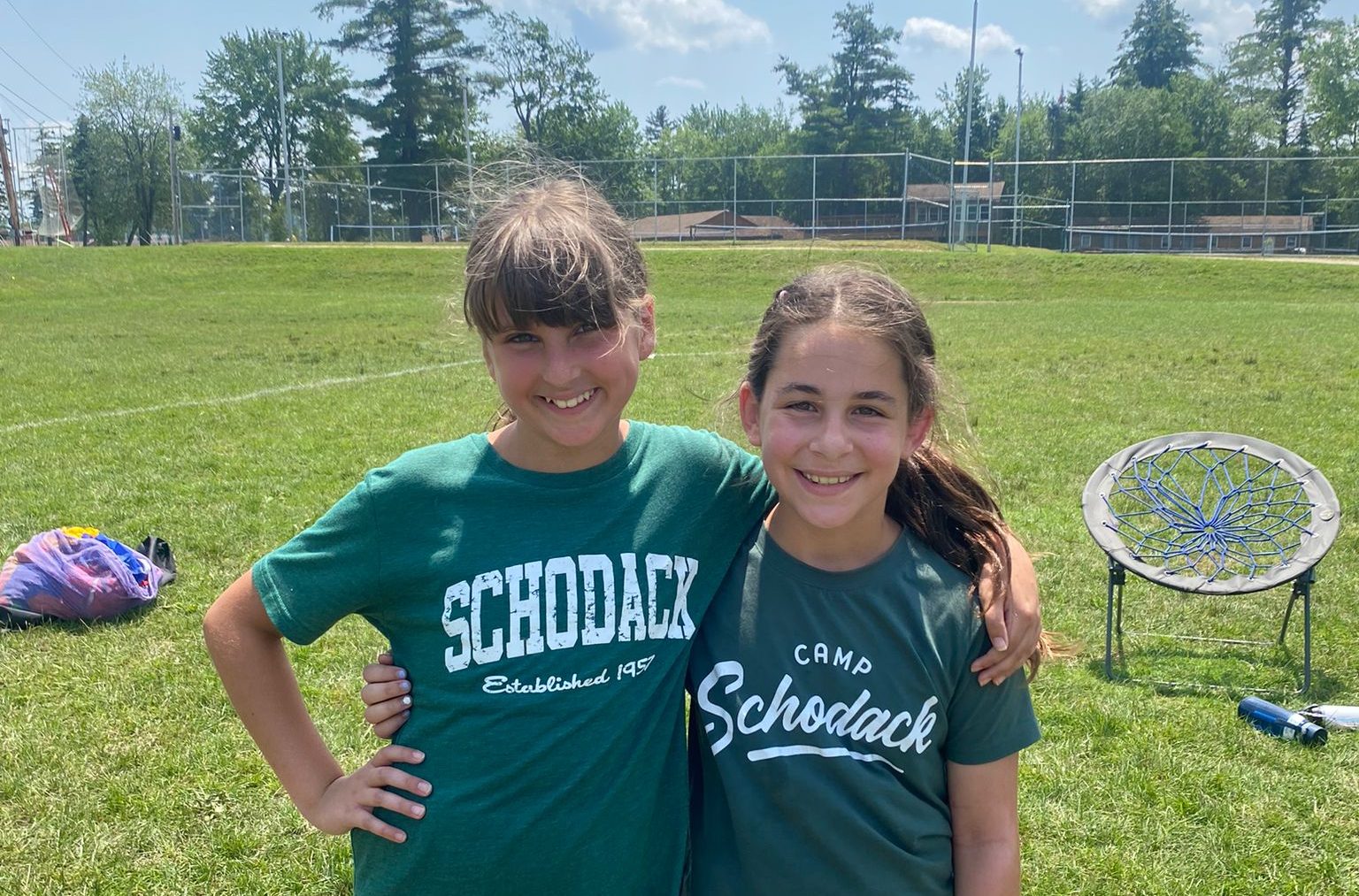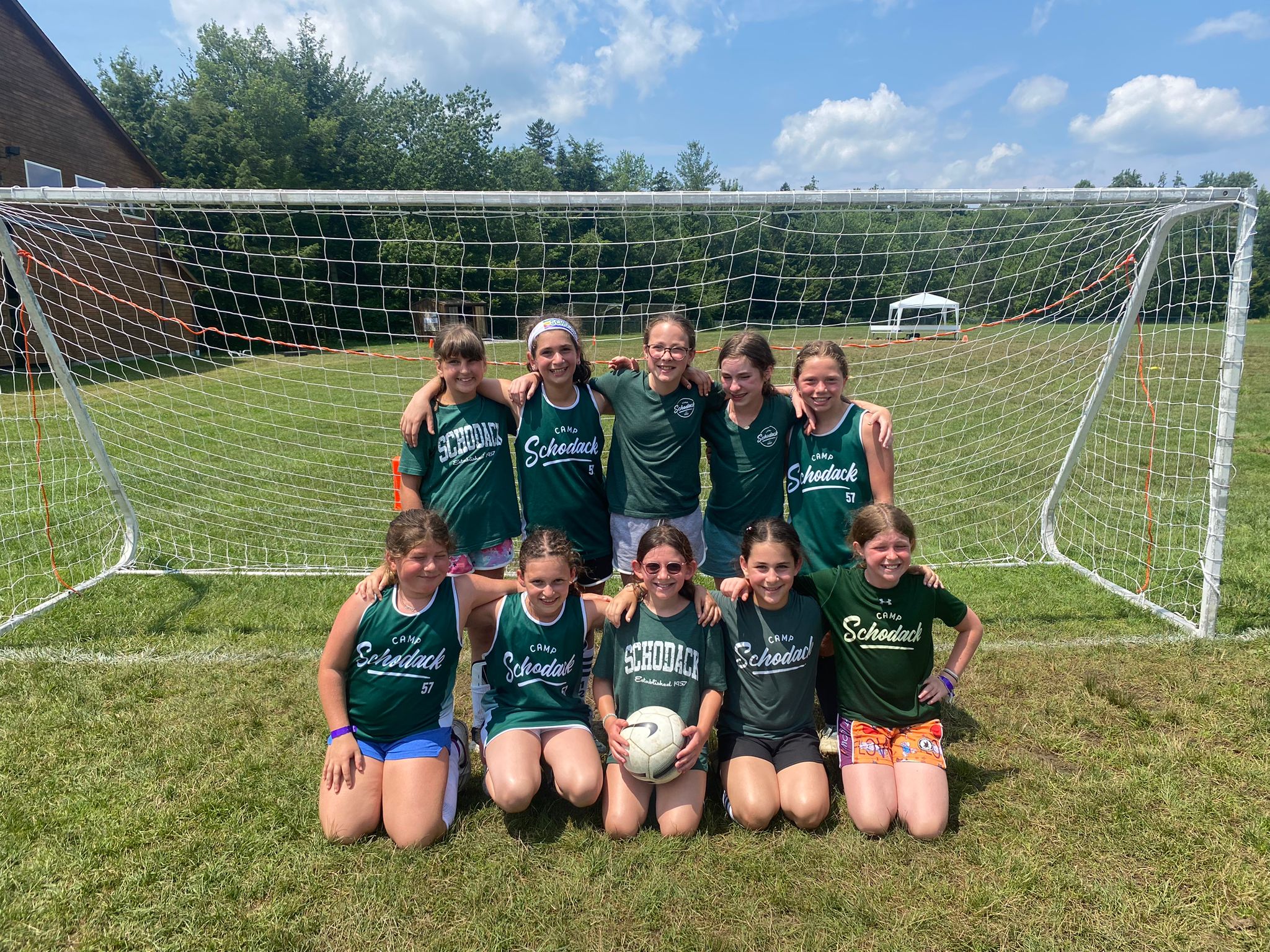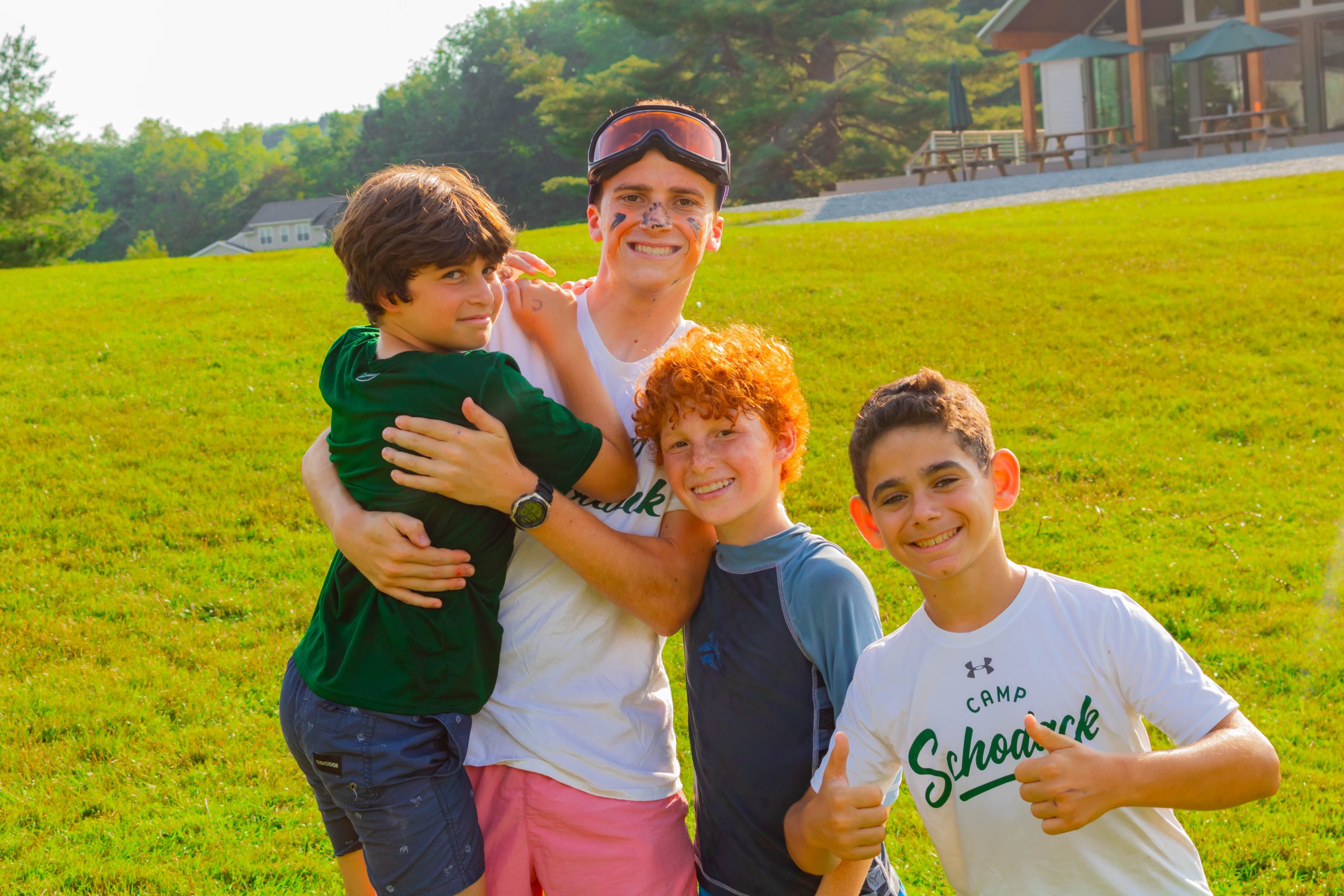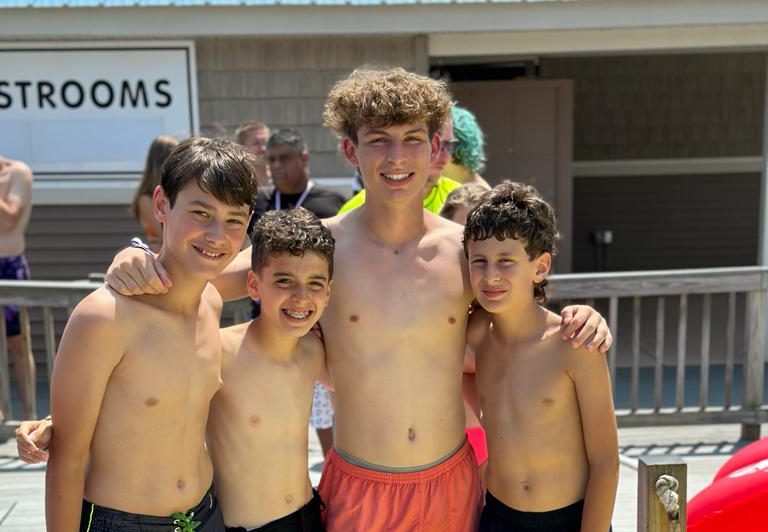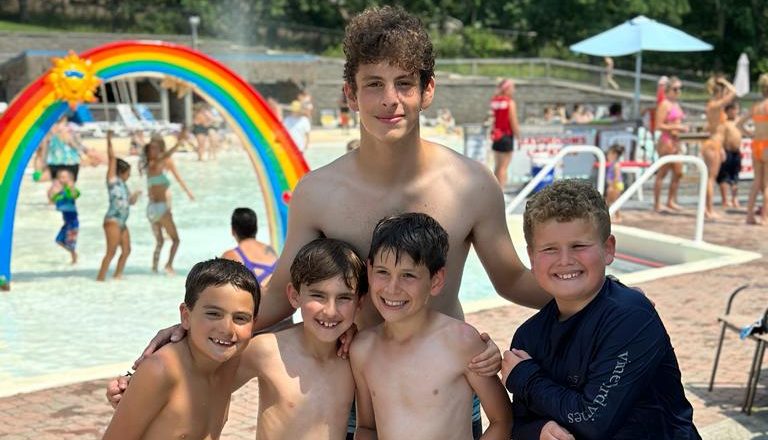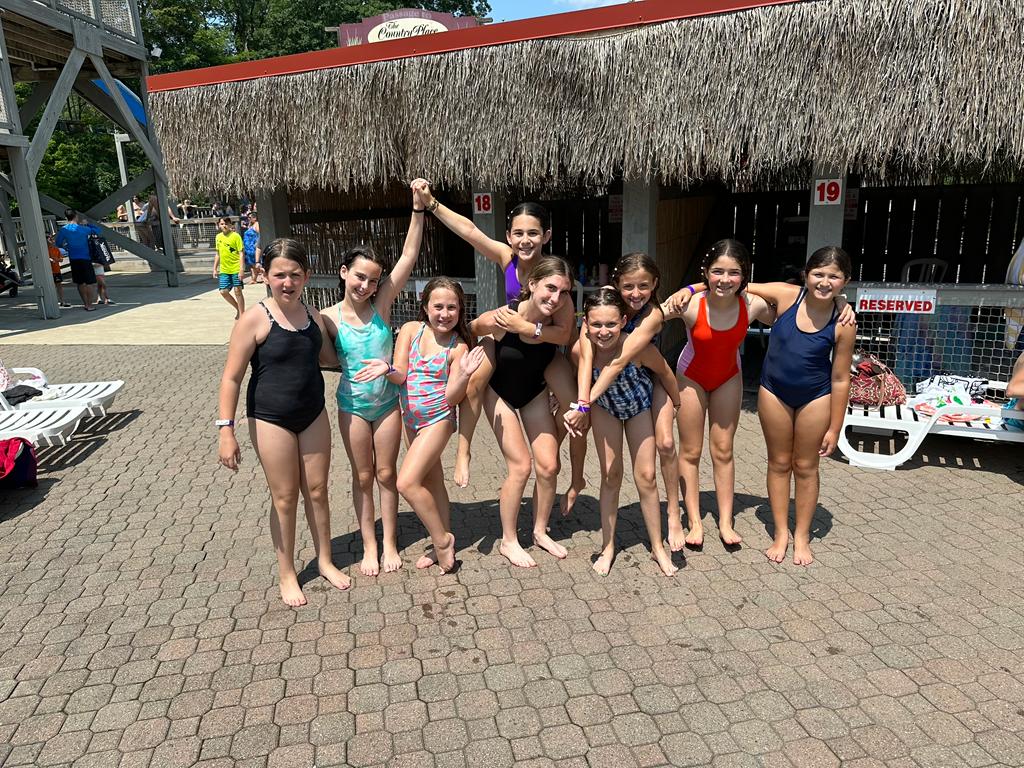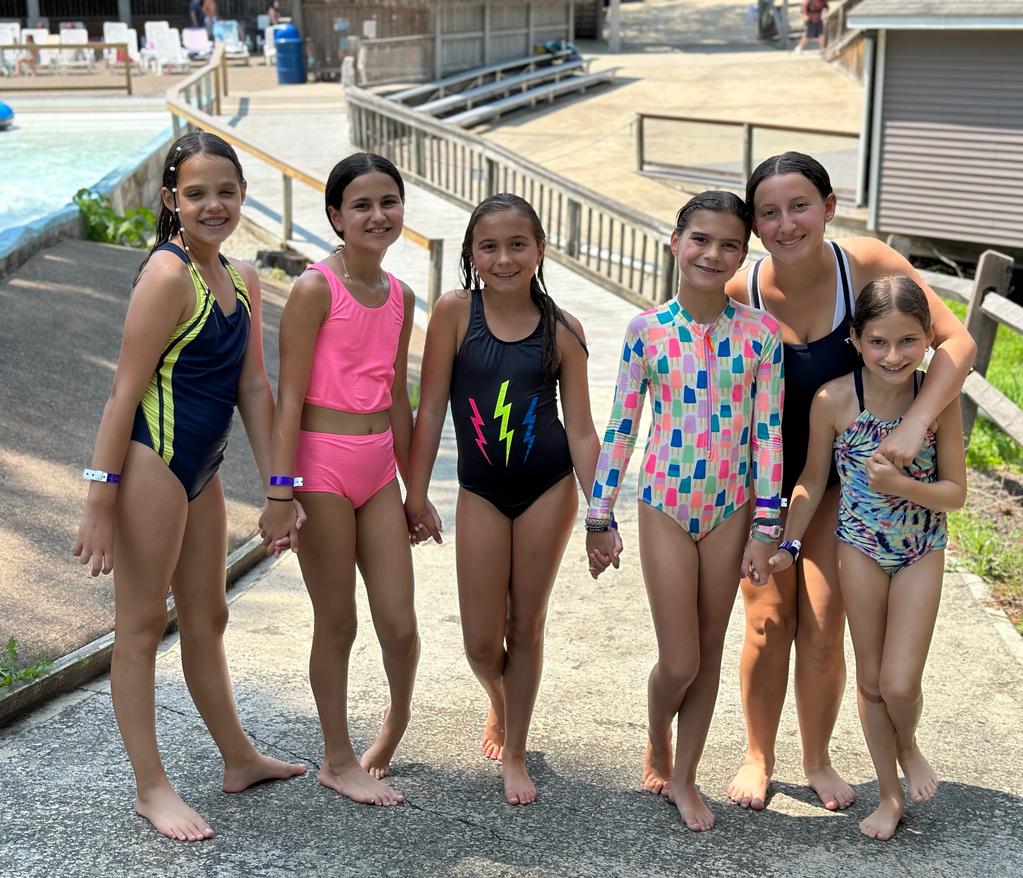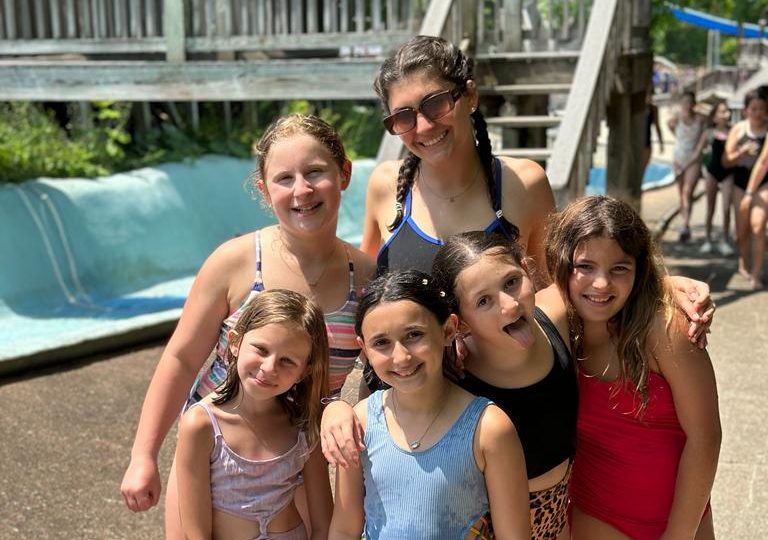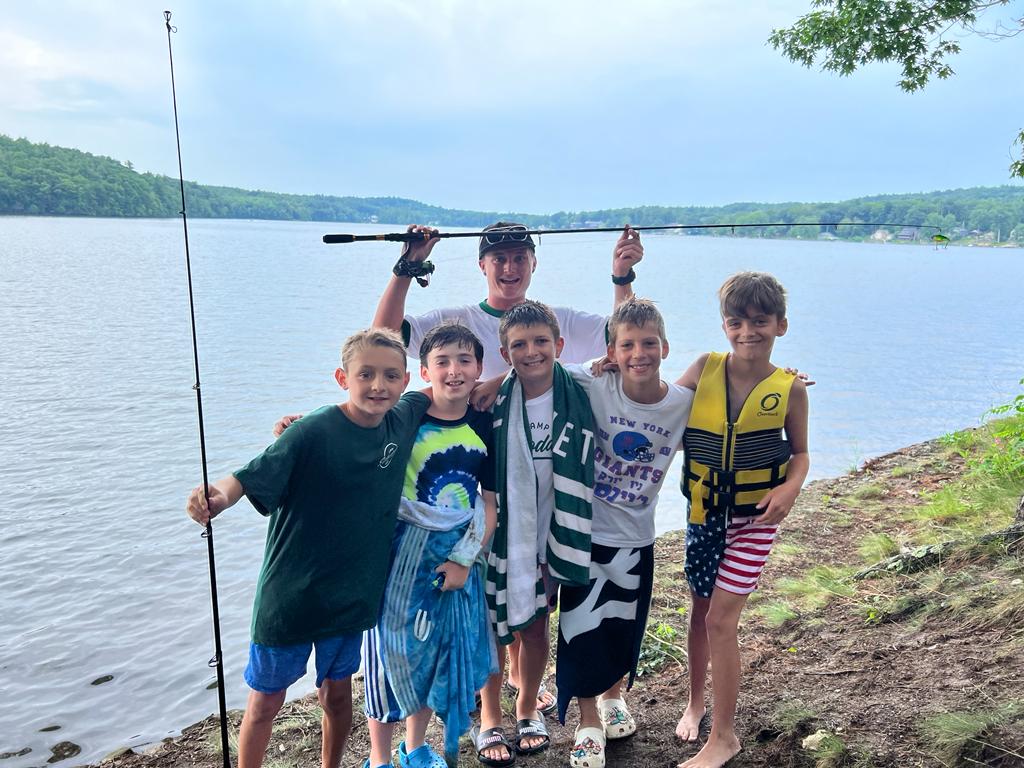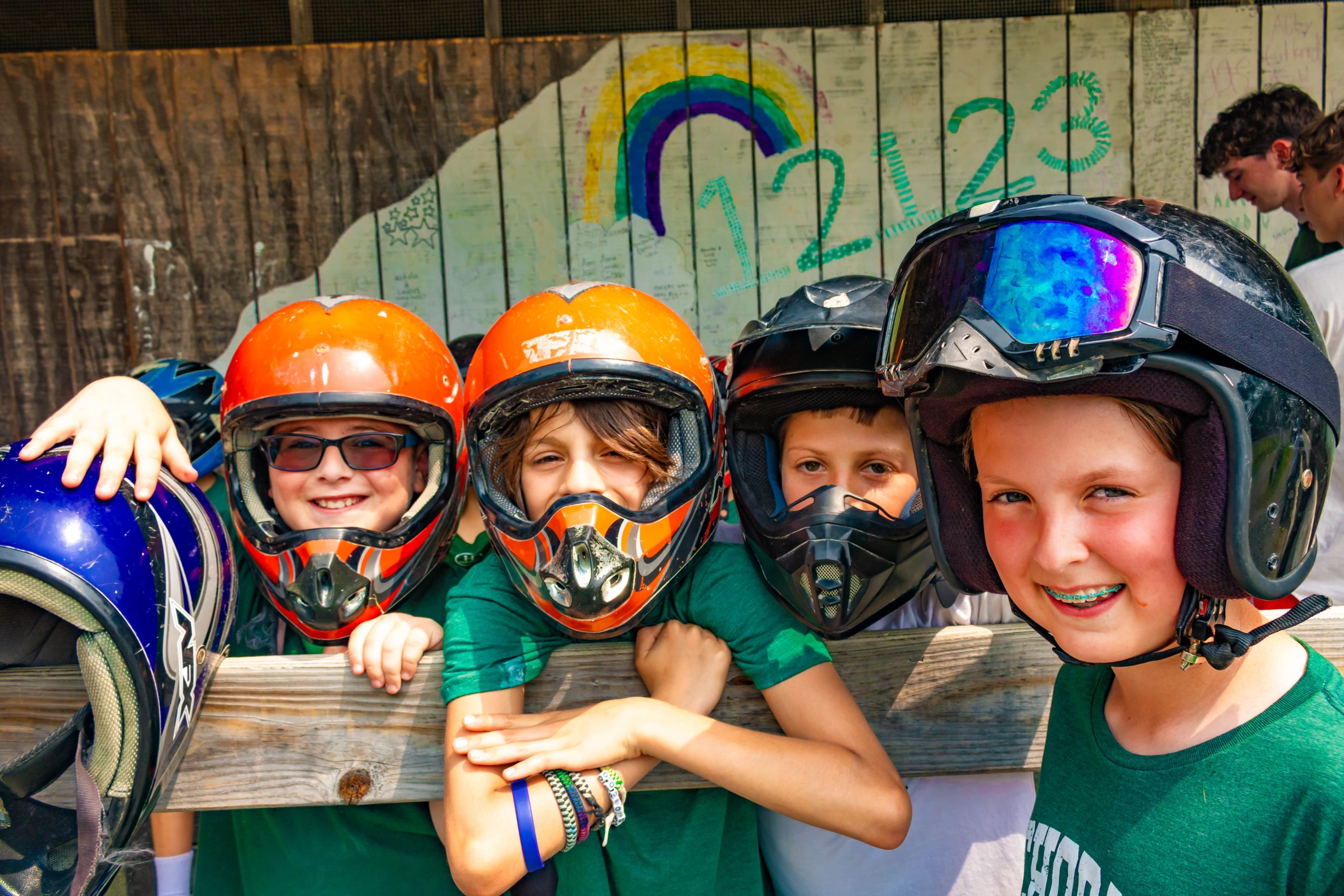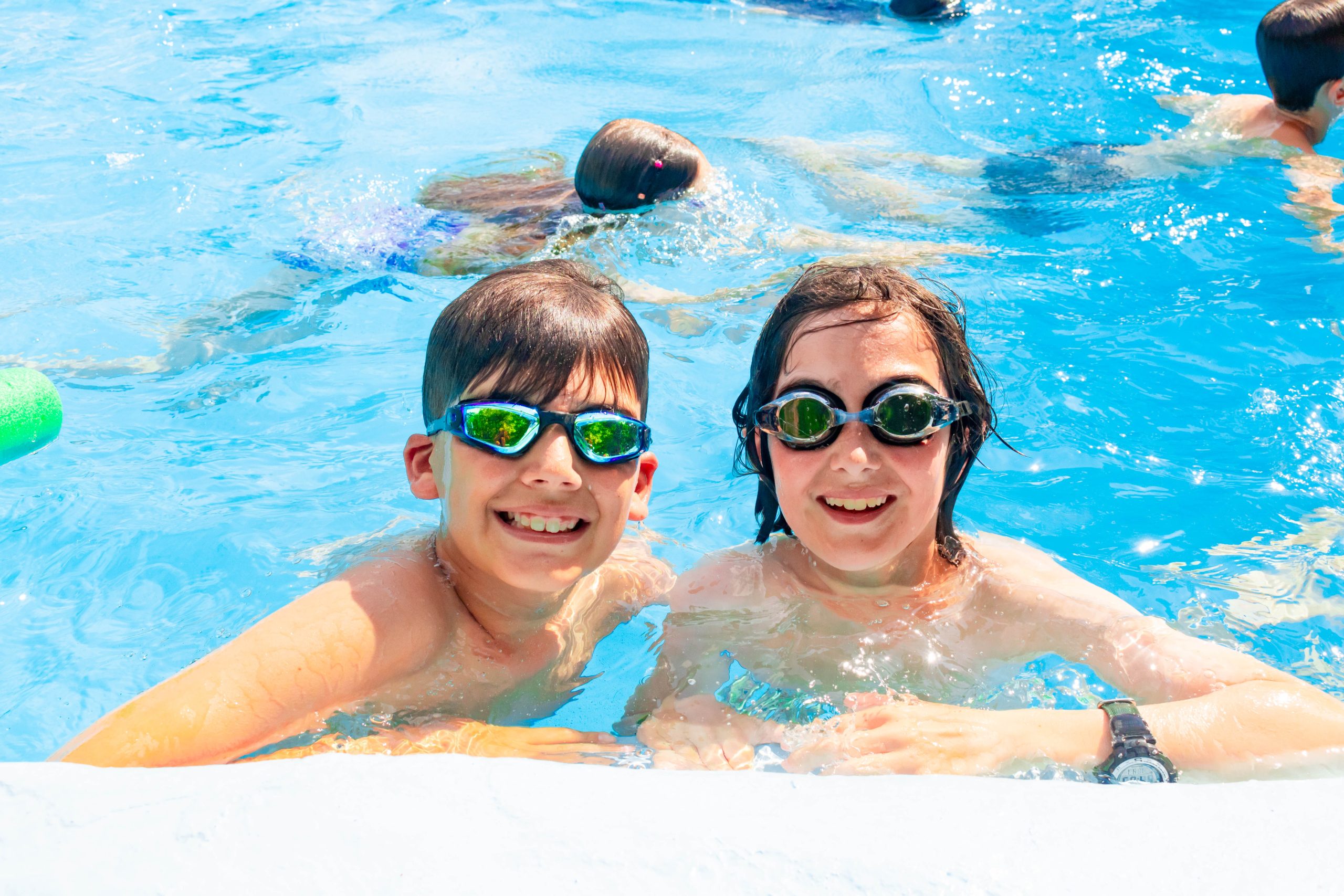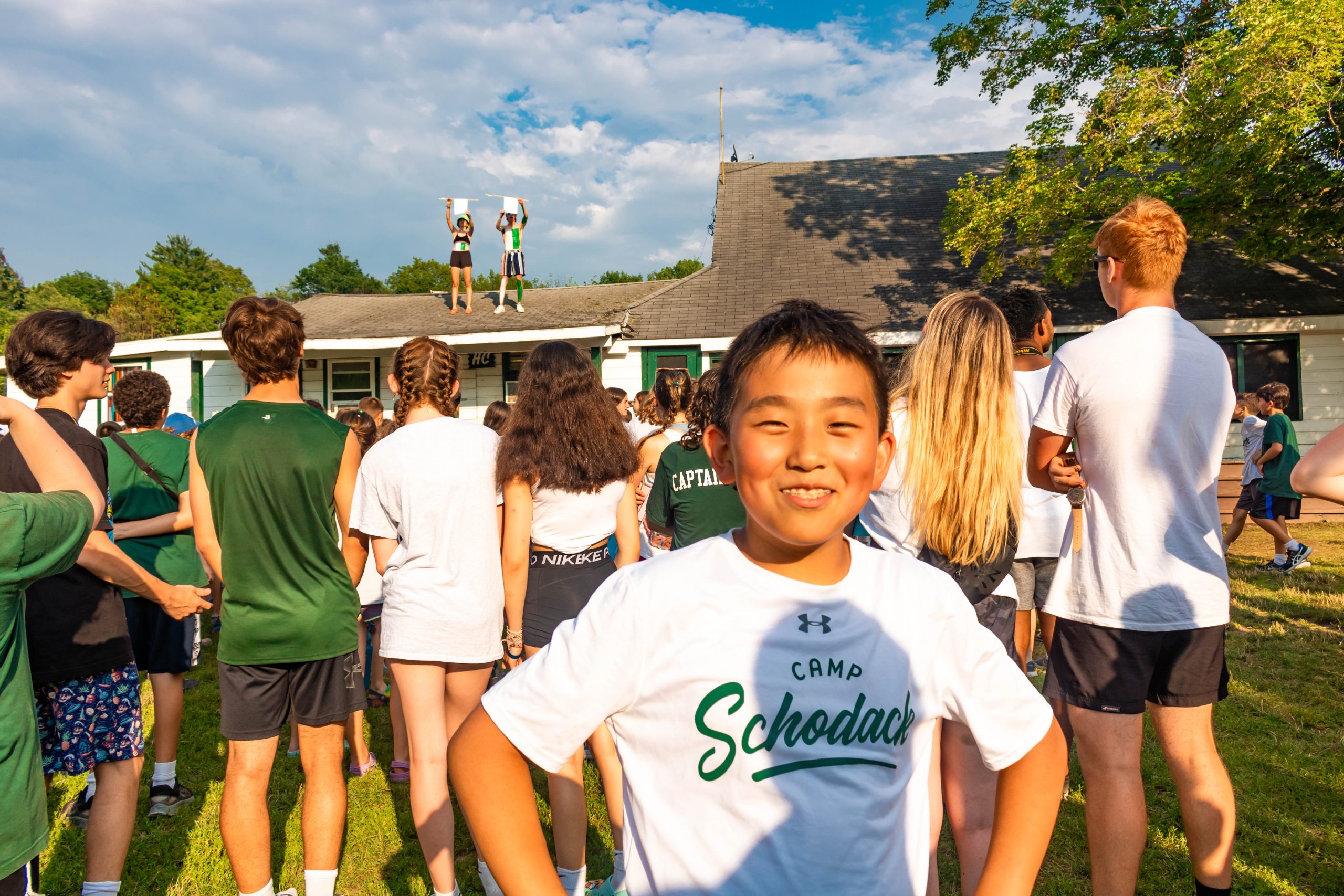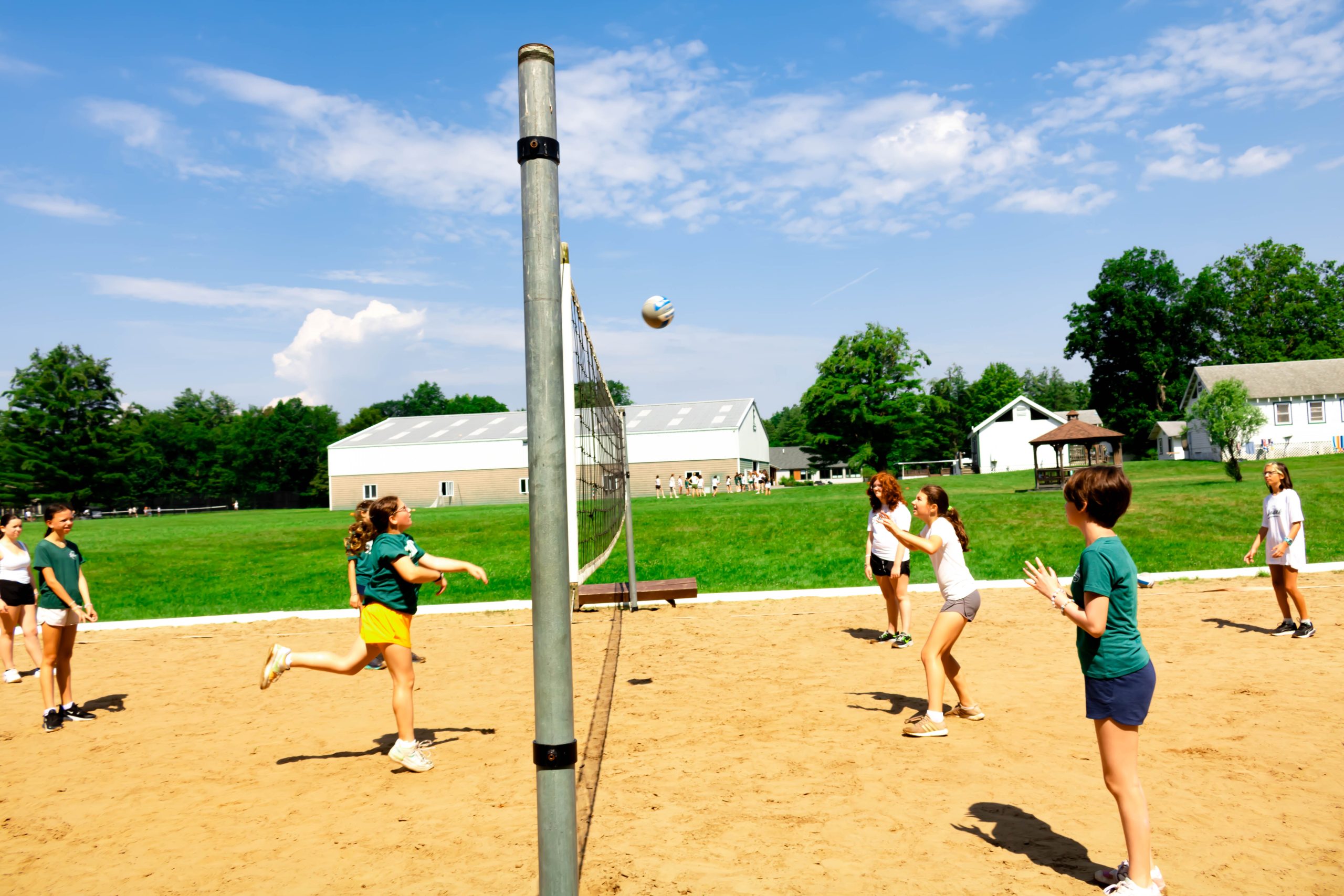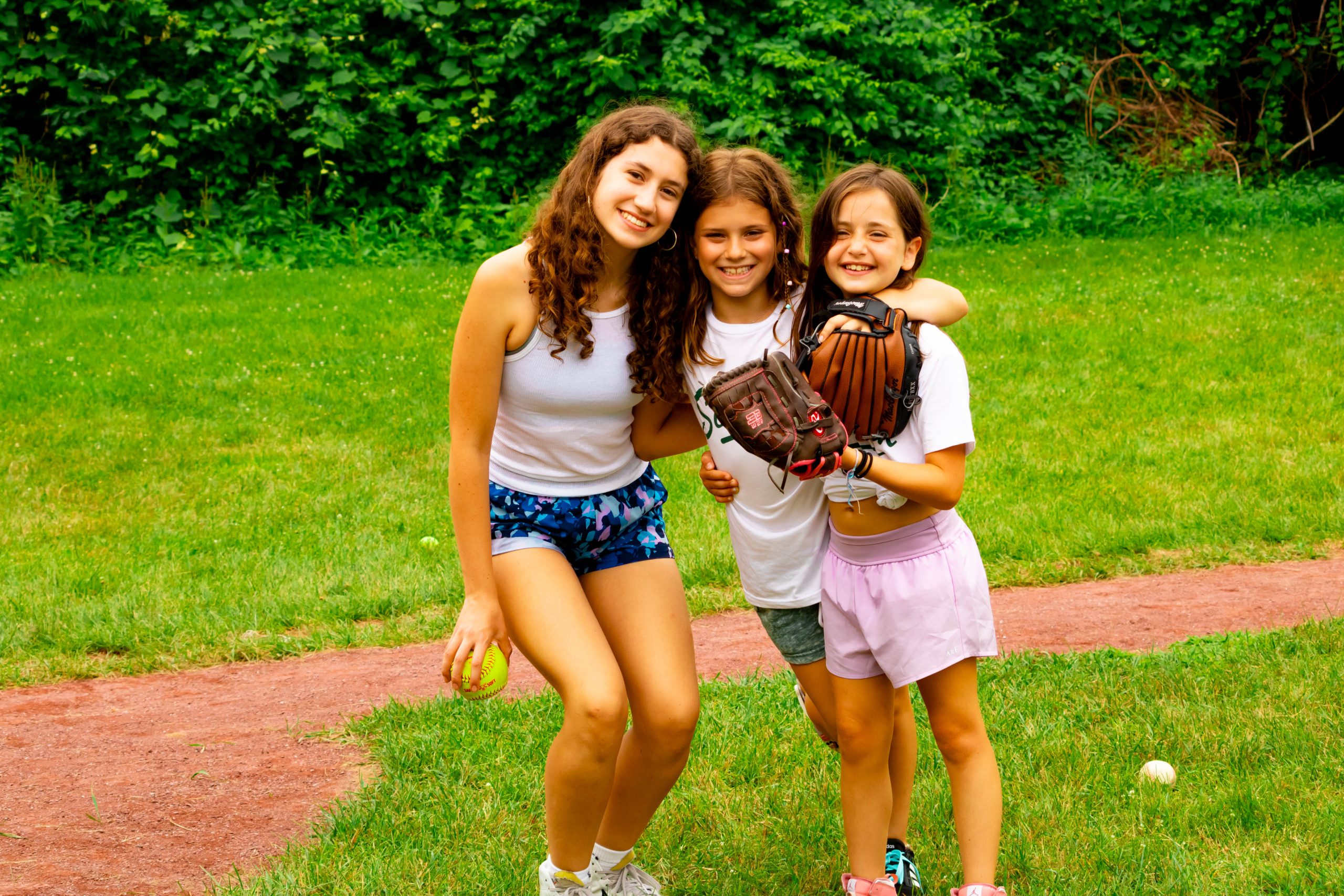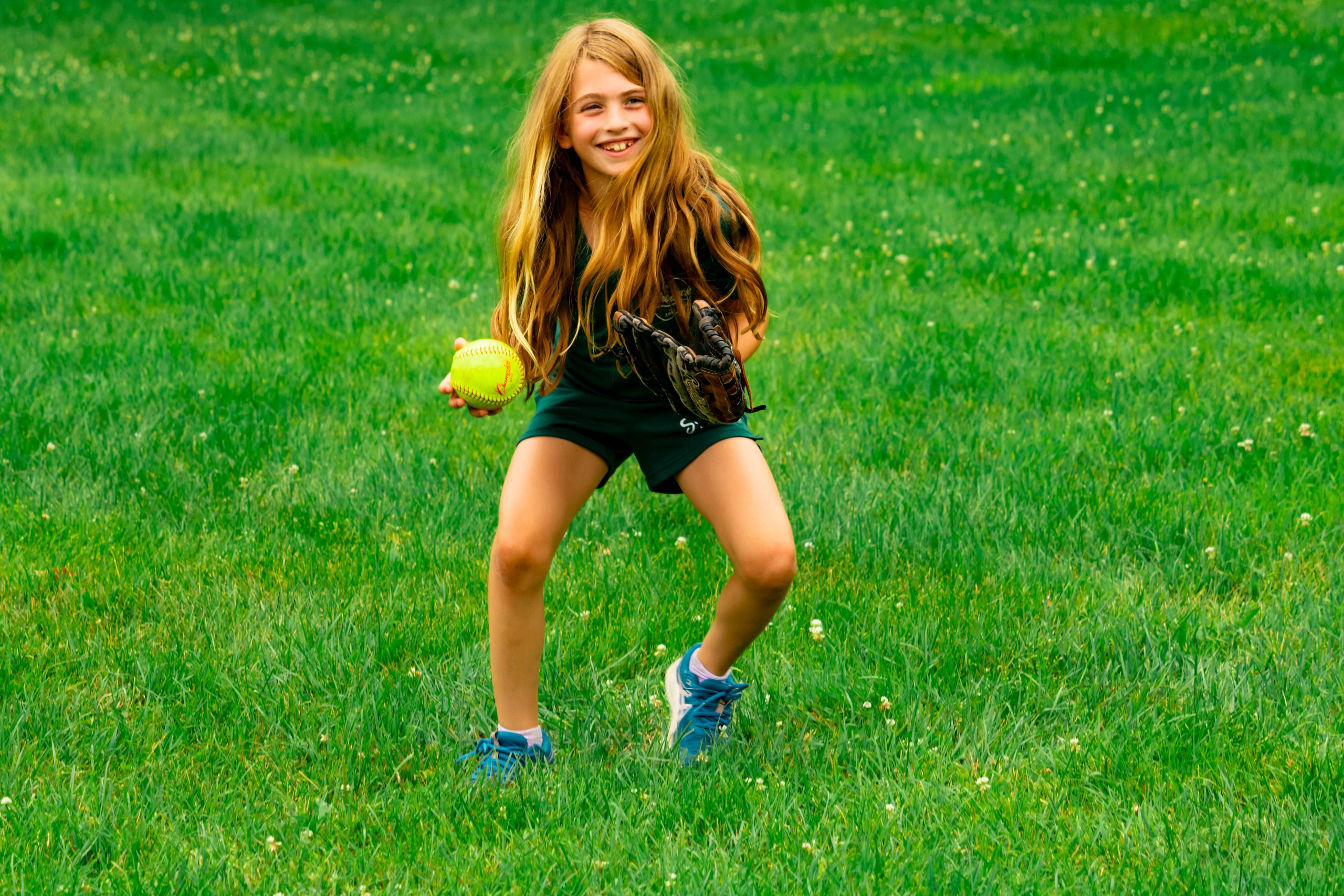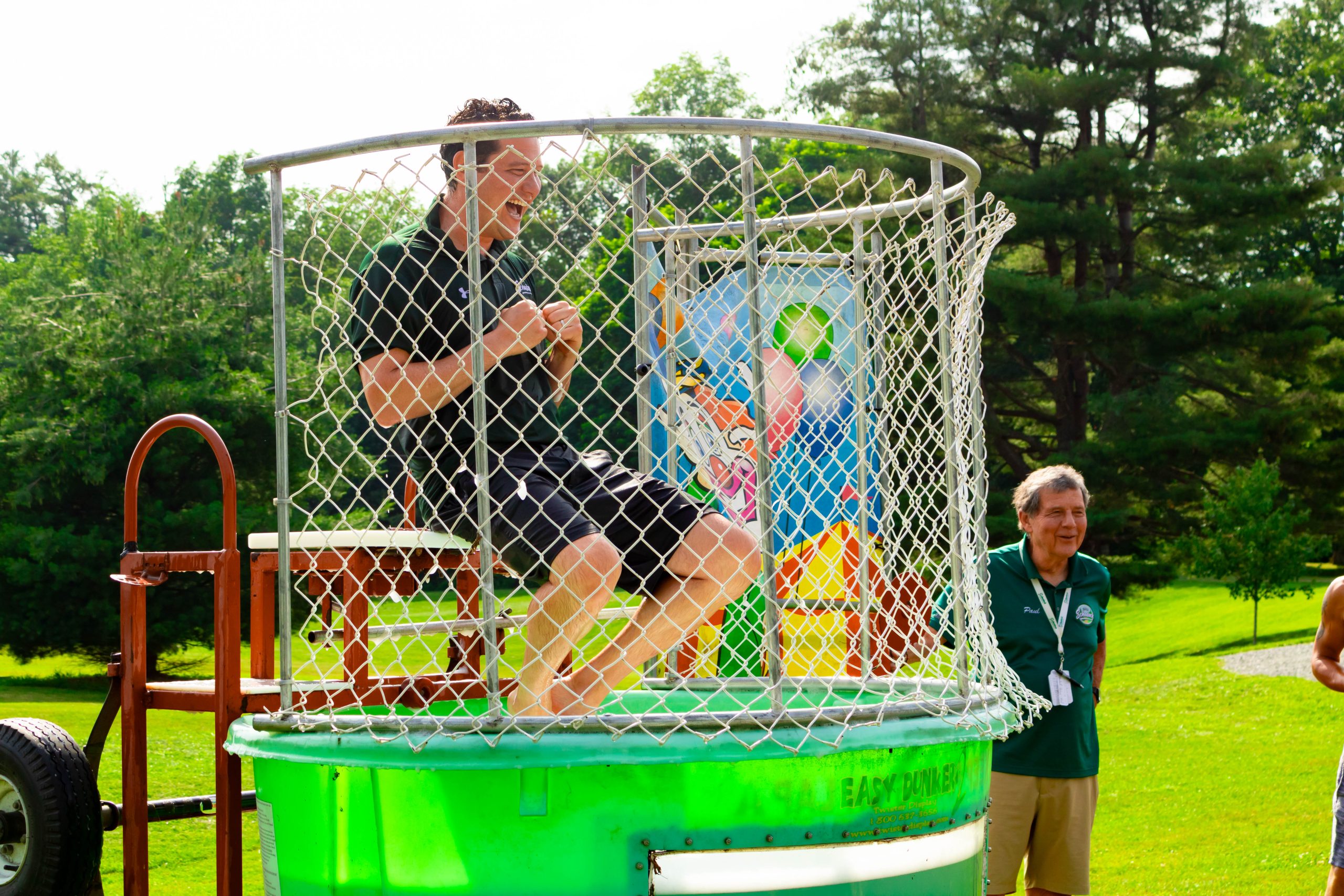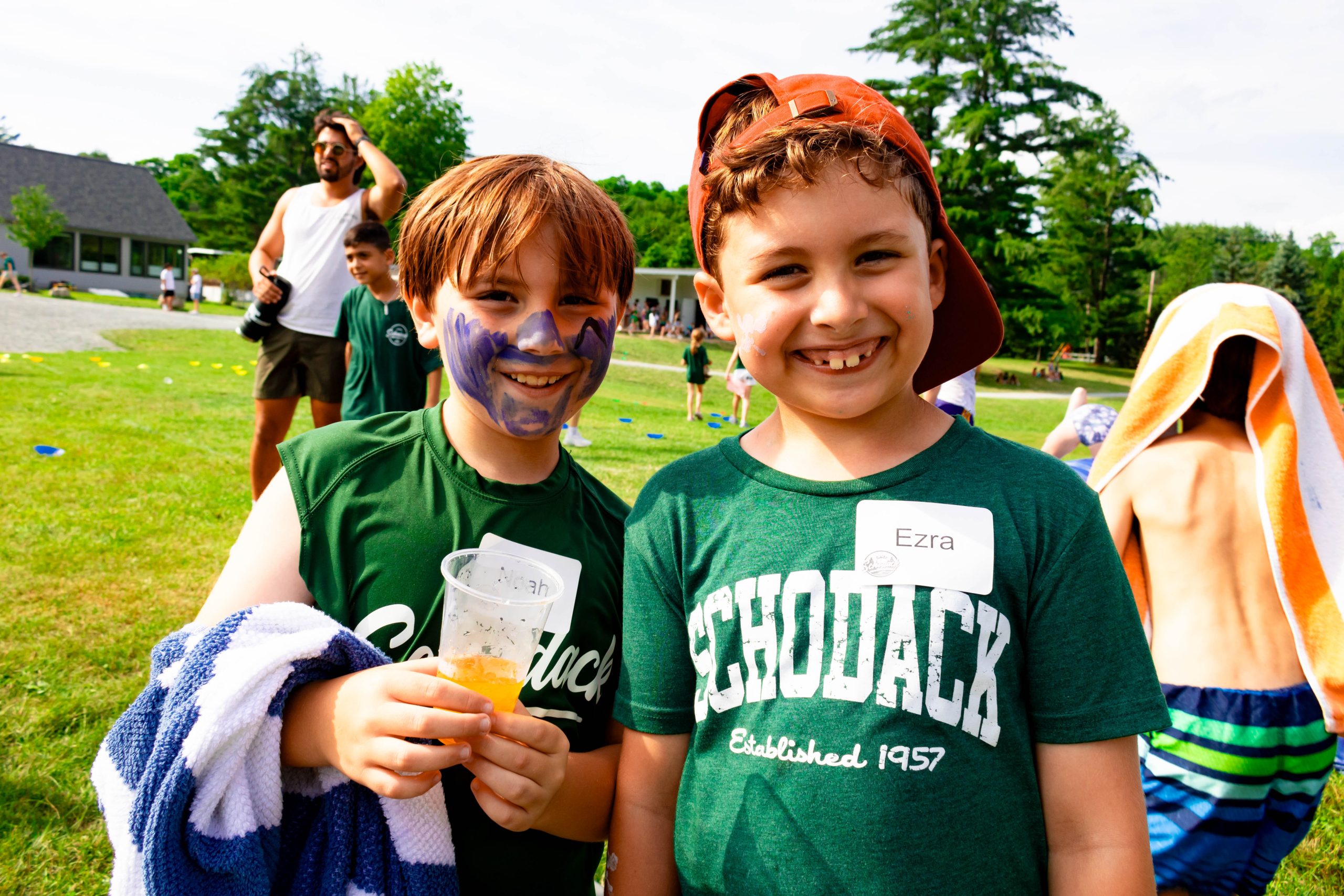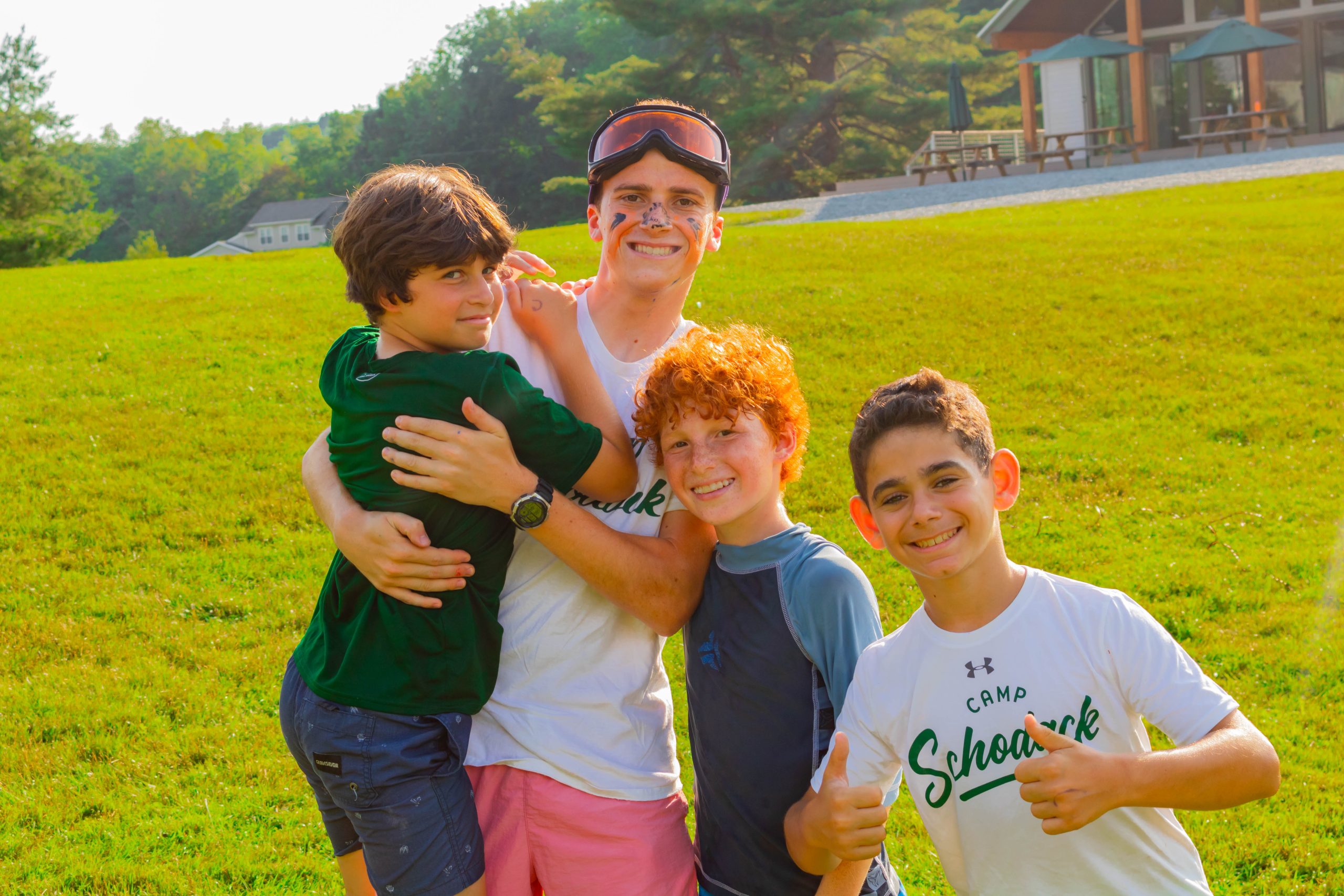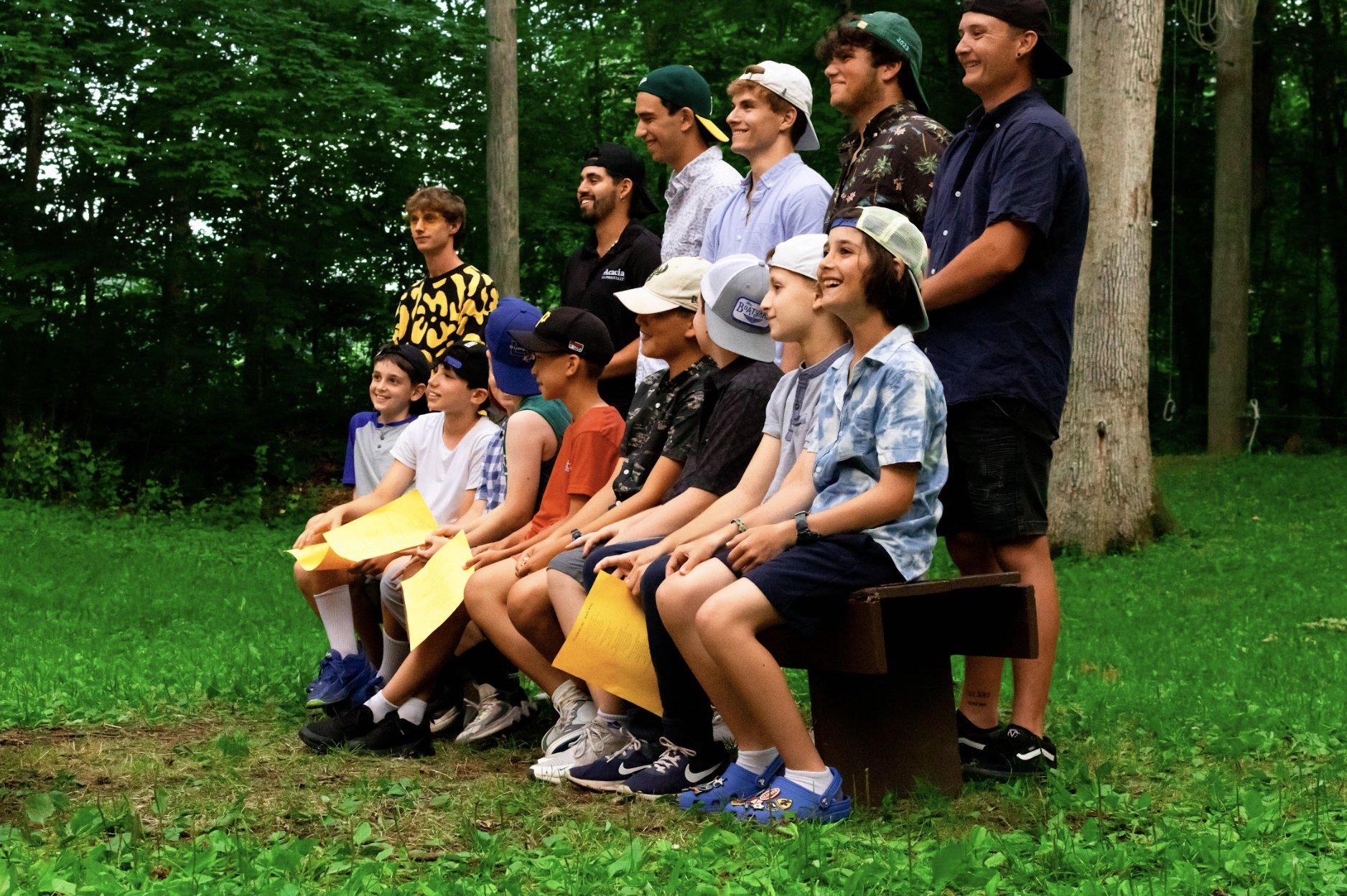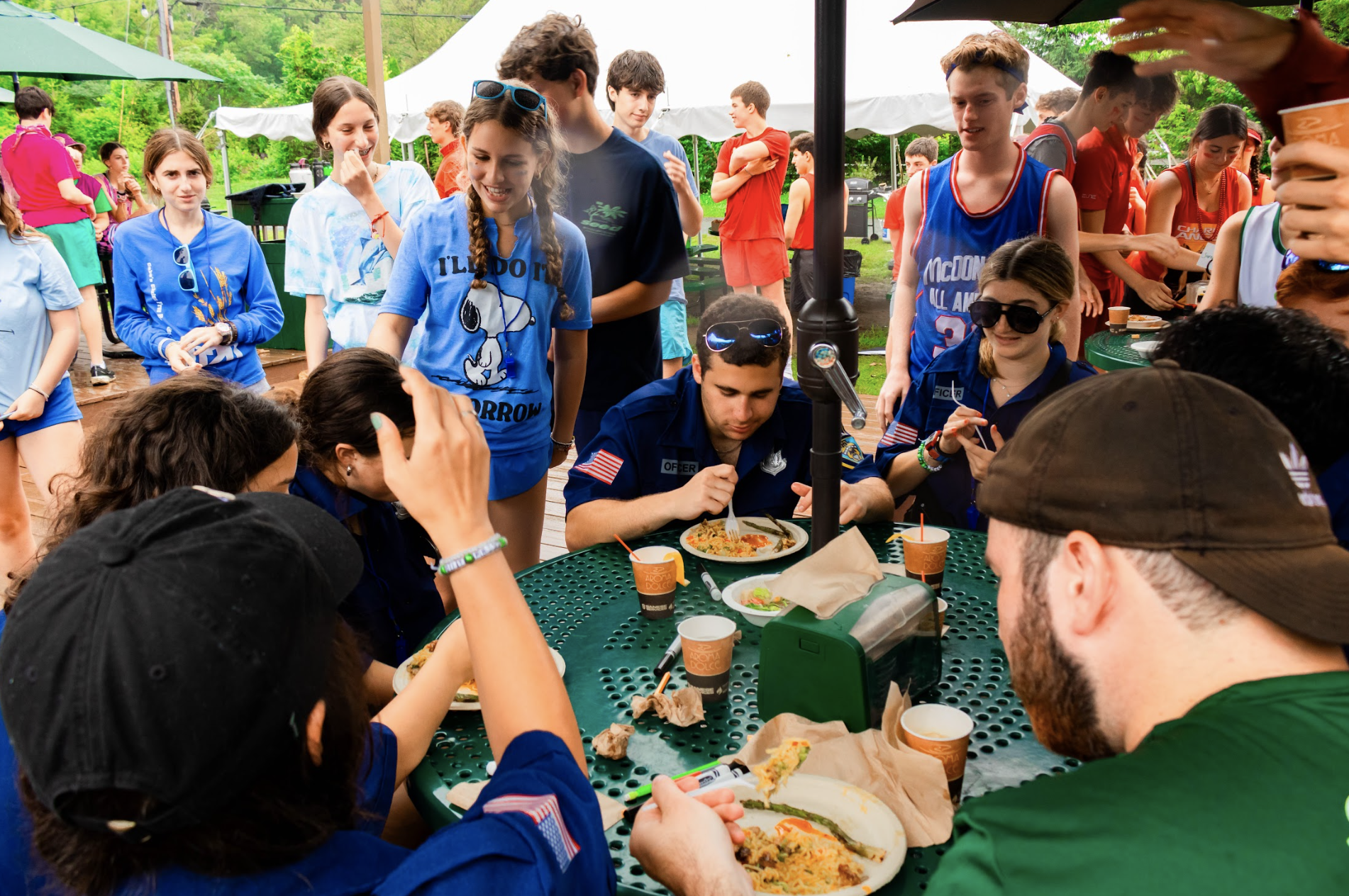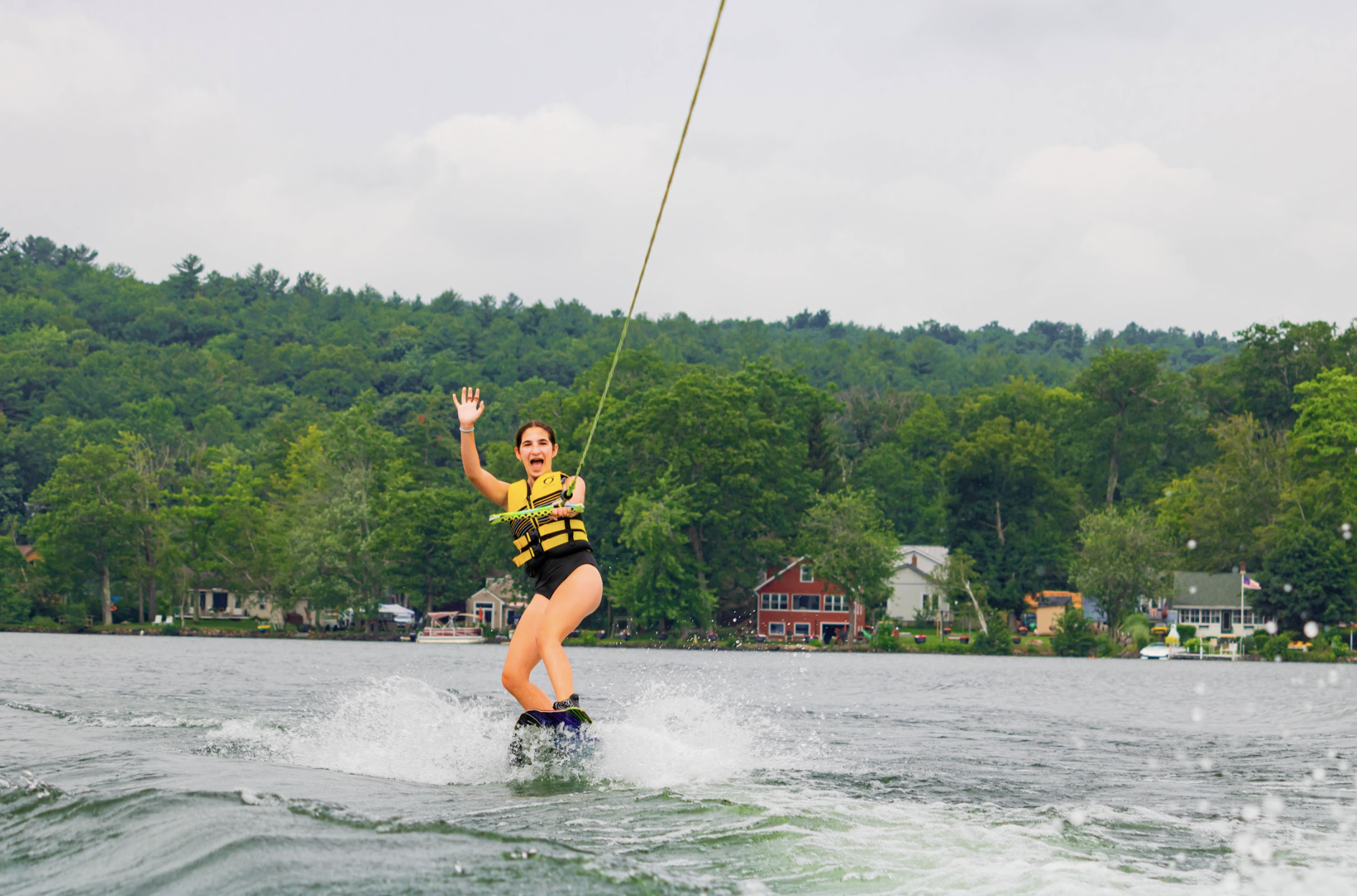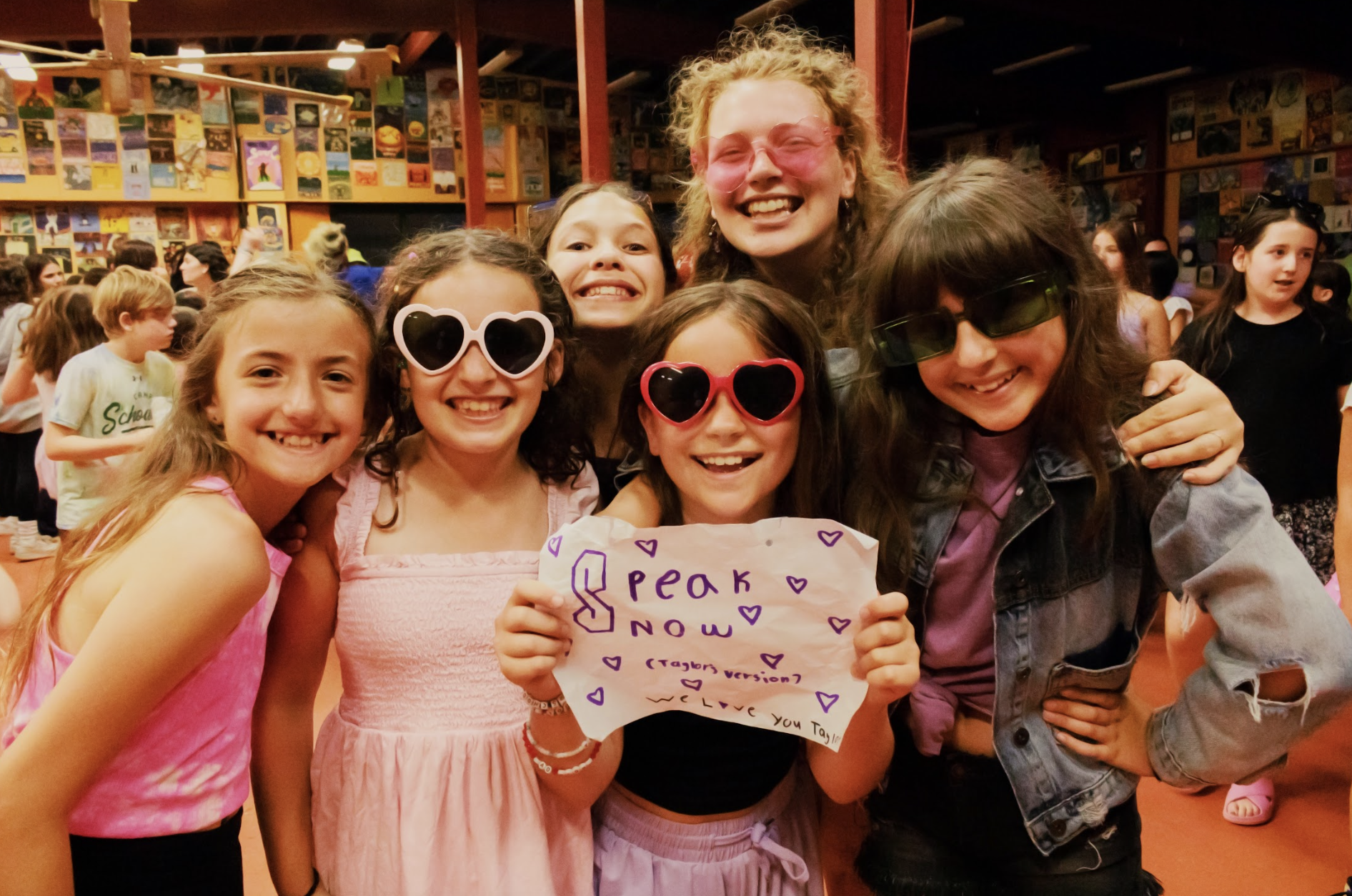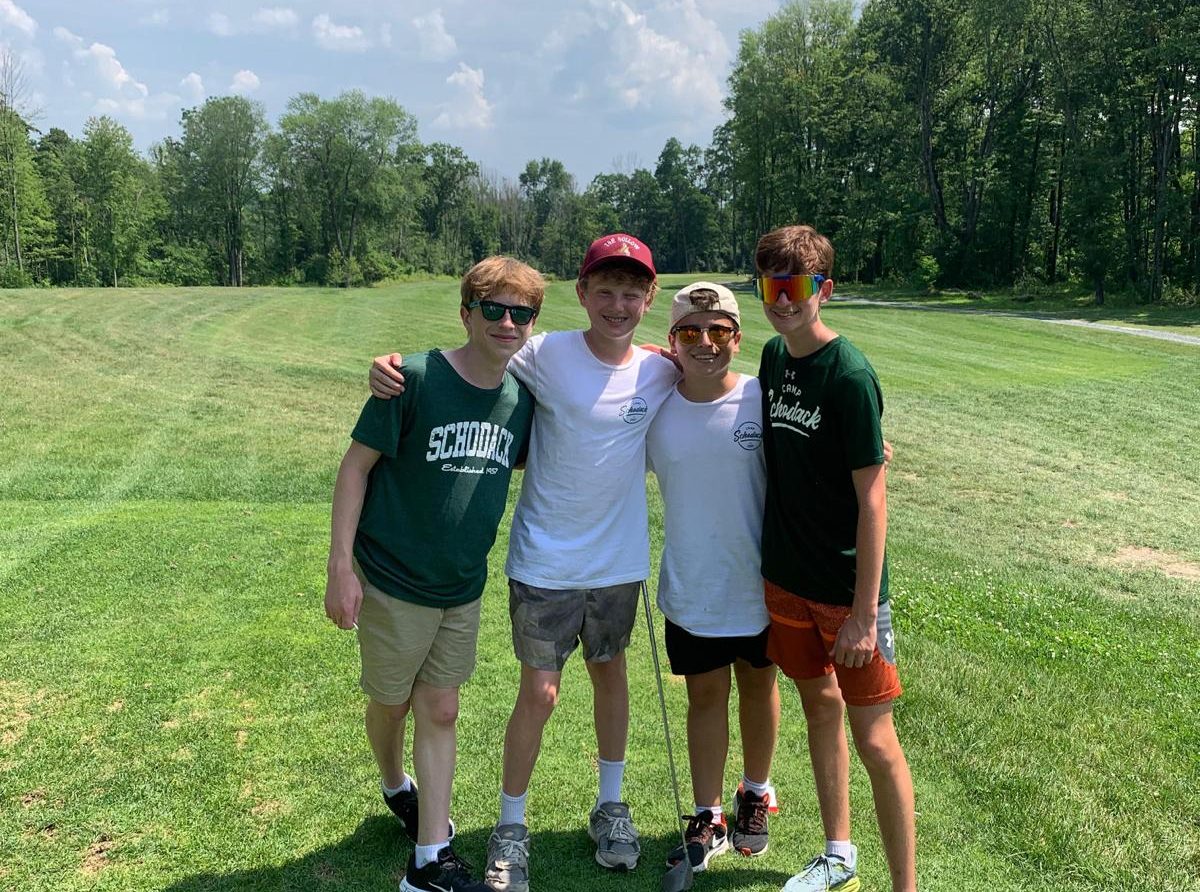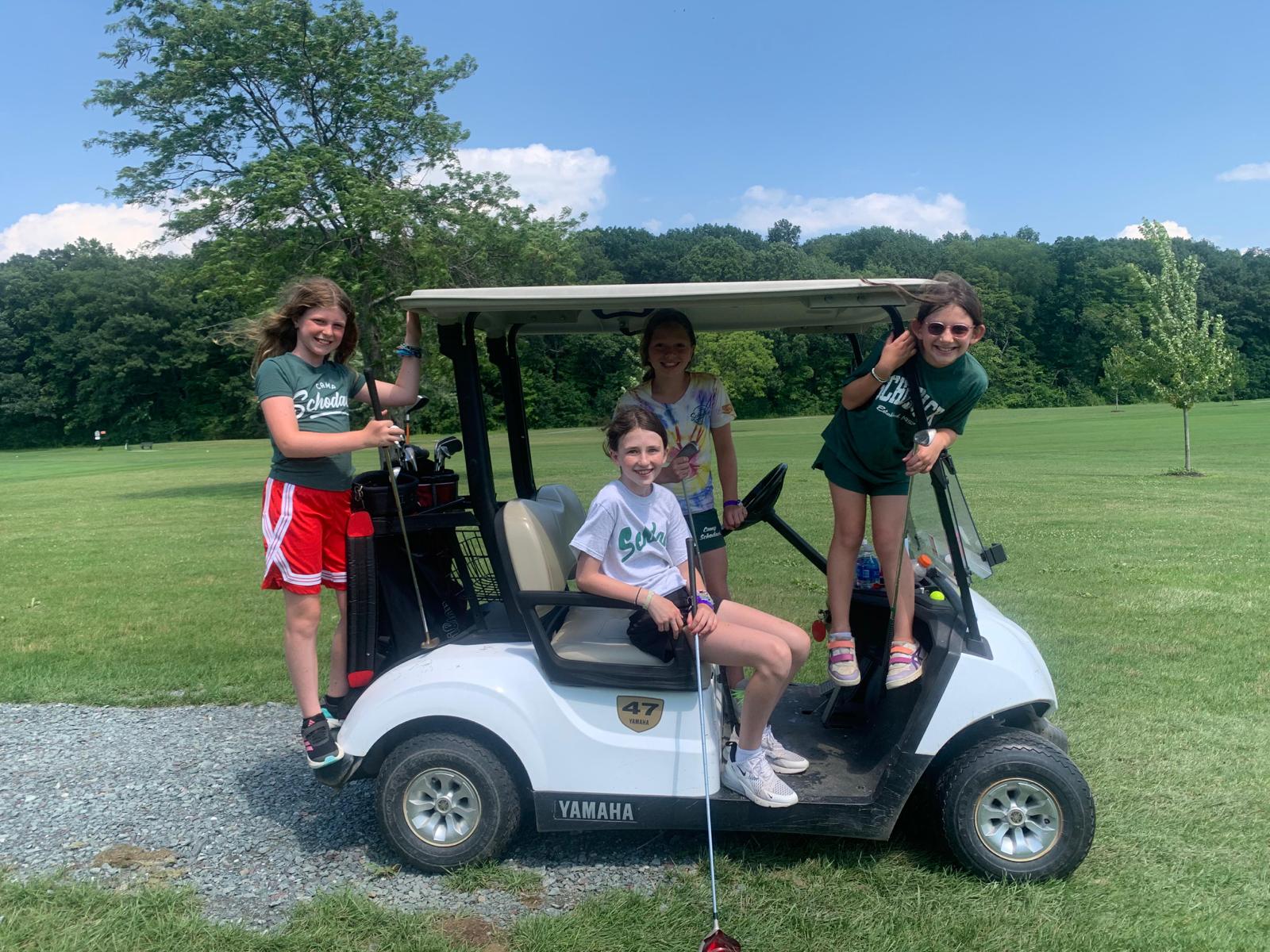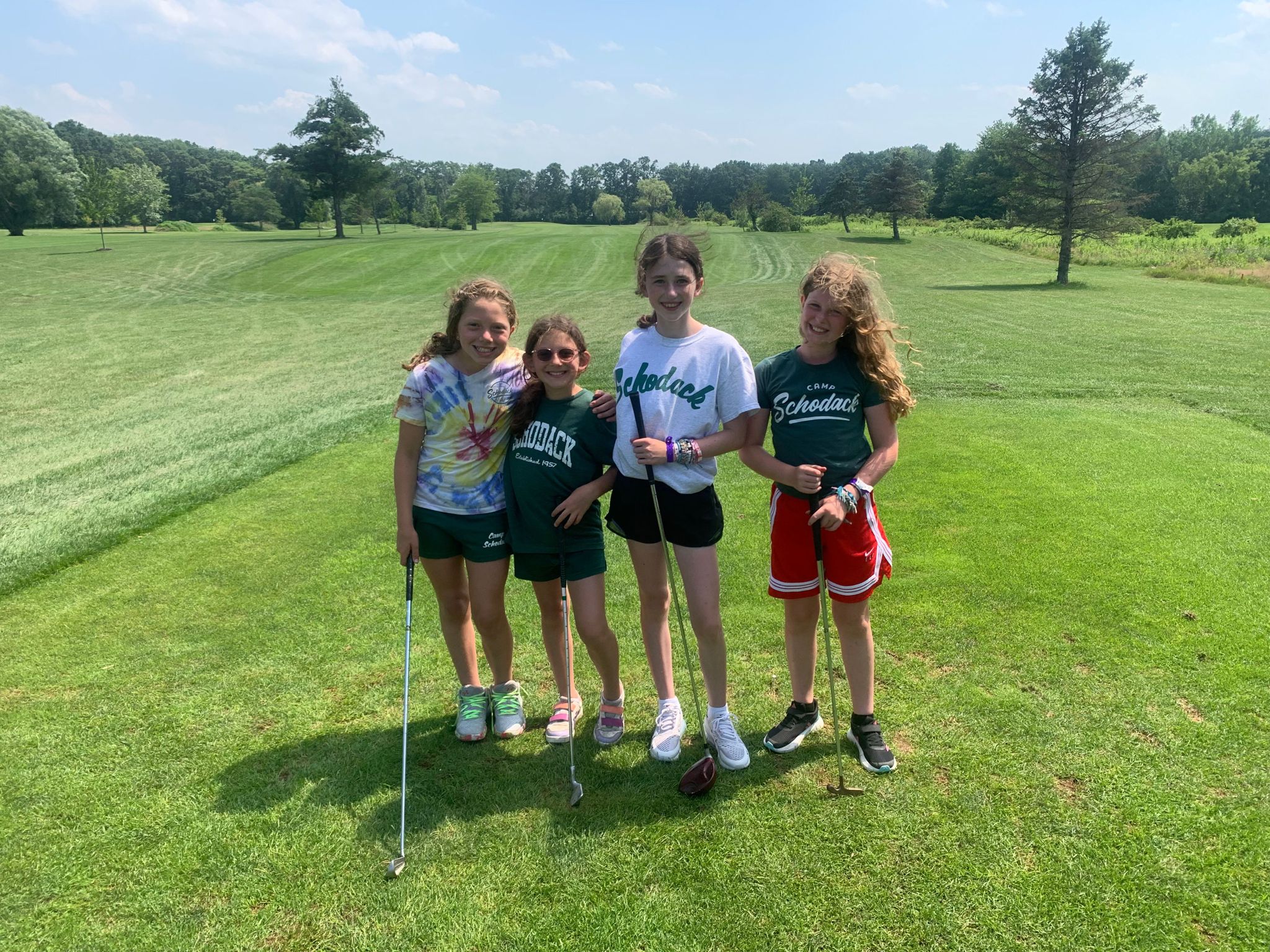 Our Super Seniors took on Lake Placid for an overnight trip. On the first day, they journeyed up Mt. Jo and enjoyed a fantastic pizza party. The next day, they ventured over to the Olympic Museum, went luging with Olympians, and hit up a gift shop for matching t-shirts. Another highlight of the trip was a dolphin-shaped pool and an ice cream party!
The LTs went out to Lake George for a day trip. It was a relaxing day out full of mini golf, amazing burgers, more ice cream and waterside lounging. Our trip day this week was to Zoom Flume. Rides, a wave pool, and a lazy river were the perfect way to keep cool throughout a beautifully warm day. Some campers also enjoyed a rafting trip to earlier this week! We're continuing inter-camp games, including a Tennis match with our 8th grade campers between Camp Scatico, and a match with our 5th grade girls between Camp Taconic!
Scoop Of The Week!
Here is one of our most popular issues of The Schodack Scoop from this week!
____________________
And with that, you are all caught up on everything that has happened at Camp Schodack this week! We will be back next week with updates on all of the exciting events happening!