Campers and counselors alike, whether returning or new, have spent many months eagerly anticipating what we all know is the best day of the year… the first day of camp! At approximately 11am the first bus rolled up to 40 Krouner Road and the campers were welcomed with warmth, tradition, and spirit by all our staff members who had been excitedly awaiting their arrival. Schodack has officially begun its 62nd summer and boy, it's going to be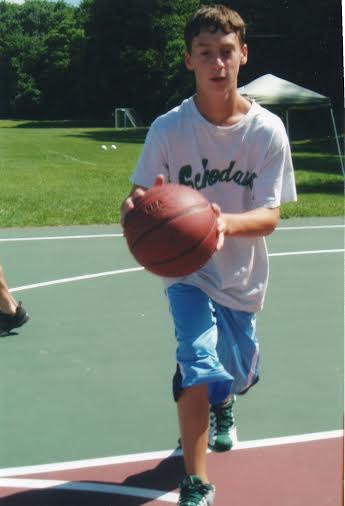 a summer to remember!
I invite all of you guys to join me on this wild ride of a summer. To start off, my name is Izzy Tabs and along with Claudia Photo and the help of some our 93 Leadership Trainees (LTs), I will be delivering you the finest news as it develops throughout the summer at Schodack. I have been calling Schodack my second home ever since 2008 when I was a Chipawa girl, and my journey came full circle when I spent my first summer on staff in 2016 after successfully graduating the LT program.  My time here at Schodack for the past 11 summers has truly been life changing, so in case your camper forgets to include lots of vivid details in their letters home (because they're having so much fun!), I will be here to guide and tell you about the fantastic events happening each week. This blog will be published on Fridays, but we'll send you a reminder email each week once it has been posted.
So what should you expect every week:
-Overviews, recaps, and details about one-of-a-kind Schodack events, activities, trips, tournaments, and more
-Excerpts from the Schodack Scoop, the daily newspaper written here at camp by the LTs. Our campers and staff members love beginning their day with Schodack's very own version of the New York Times just like many of you.
-Quotes from campers with their reactions, feelings, and thoughts regarding the unique events and activities here at camp. And yes pictures WILL be included!
-Mini blog posts from each division on camp, featuring a glimpse of what they did that week.
We are so excited to kick off Summer 2018!
The first two days of camp were full of high energy and excitement with old friends uniting and new friendships booming. As campers arrived from buses and planes and cars, they were brought to their new bunks where they found their own beds beautifully decorated and organized, immediately feeling at home. Name games were buzzing all around camp accompanied by the biggest and brightest smiles as campers were finally able to say "I'm home!" The best part of opening day was right around the corner, sizzling from the dining hall. Within minutes of arriving at camp, the LTs served Schodack's most famous meal, Grilled Cheese and Tomato Soup, that was flying out of the kitchen at 10 plates per second. Wow, you could say that's a lot of cheese.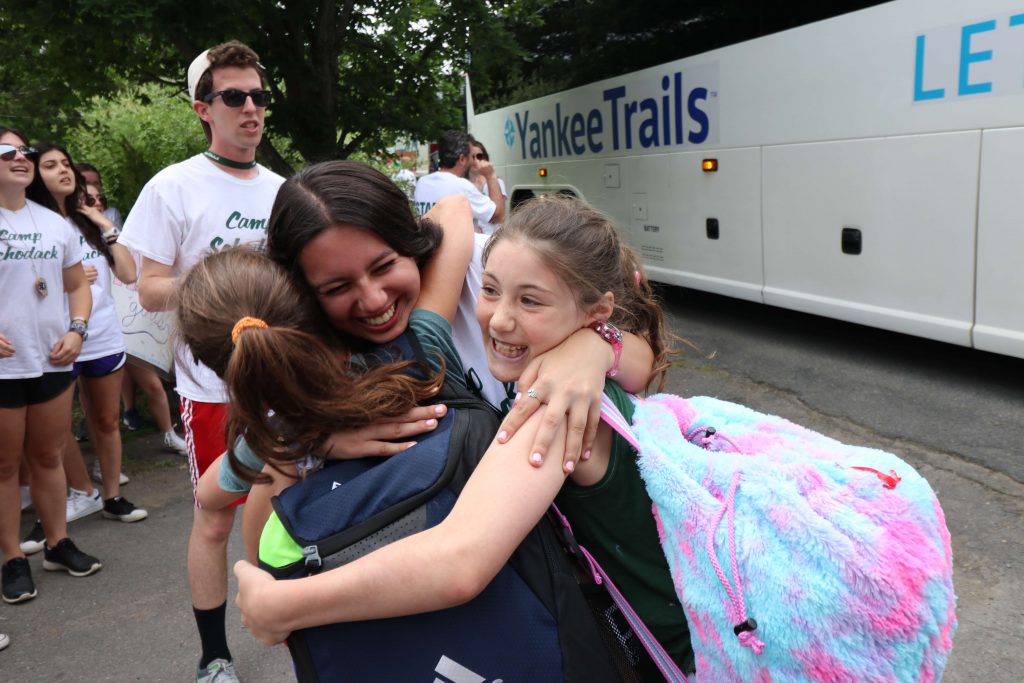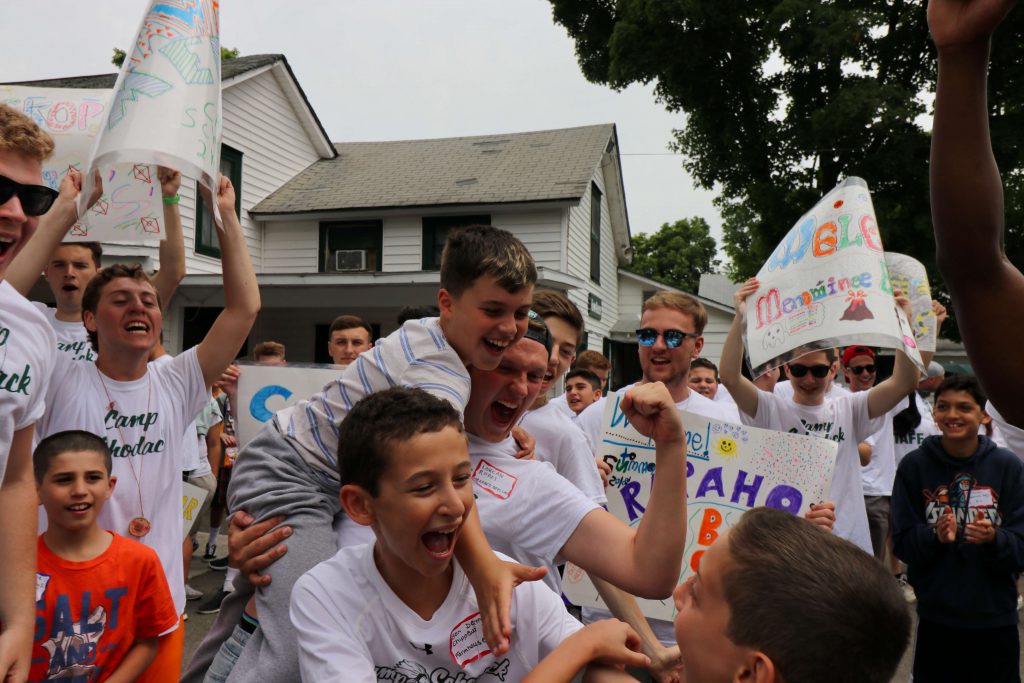 After lunch, we began the first day of camp shenanigans. HEALTH CHECKS, SWIM TESTS, BUNK PICTURES oh my. Throughout the afternoon campers played name games, swam laps in the pool and learned their bunk cheers, and of course got glamoured up in their green camp shirts for the annual bunk photo (which will be sent home at the end of the summer). Counselors gave tours to their campers, and each bunk individually sat down with Paul and Matt for a welcome meeting where they shared camp expectations, rules, and traditions. More name games, ice breakers (including a camp and personal favorite "Bunny Bunny"), and camp songs radiated all over camp in between the "First Day Rotations."
Later that night campers took their first camp shower of the season and bundled up in their PJs to watch "The Counselor Show." Staff members including bunk counselors, activity counselors, and head staff put together a show of 13 acts that highlighted some of their secret talents, passions, and skills. A notable favorite was when head staff members Baz (ACS) and Berg (Junior Boys Division Head) put on their annual reenactment of Aladdin's "A Whole New World."  Matt got to introduce Olivia (Schodack's youngest camper) to everyone and the final act was a much-anticipated visit from Koshemak (who holds a remarkable resemblance to our very own Paul Krouner), sharing the history of many of Schodack's beloved traditions. To end off a sweet day, campers enjoyed Schodack's famous chocolate chip cookies and then drifted off to sleep in their new cozy beds dreaming about the next day's activities.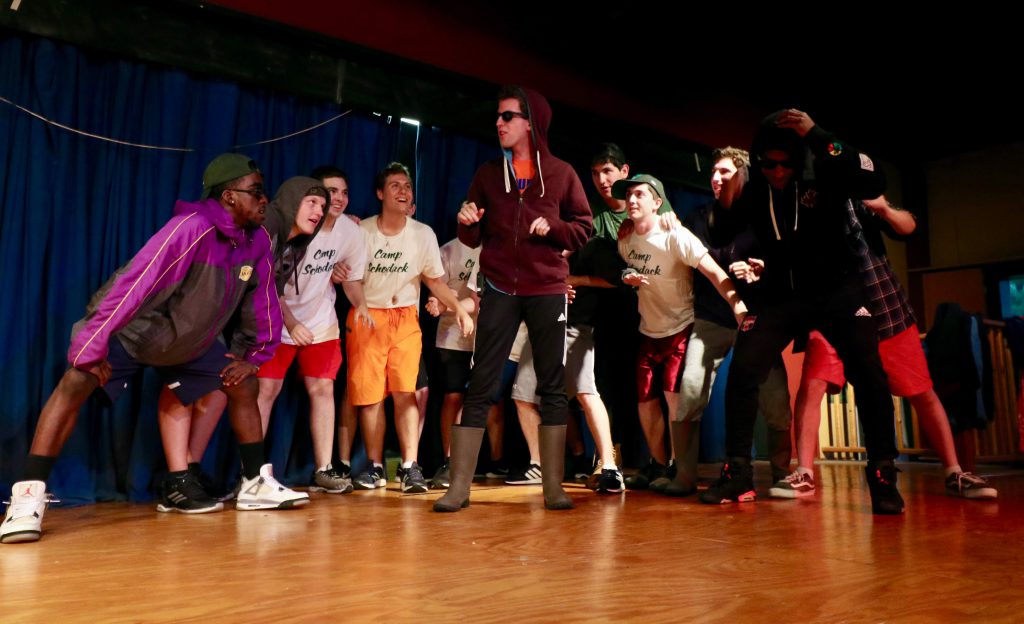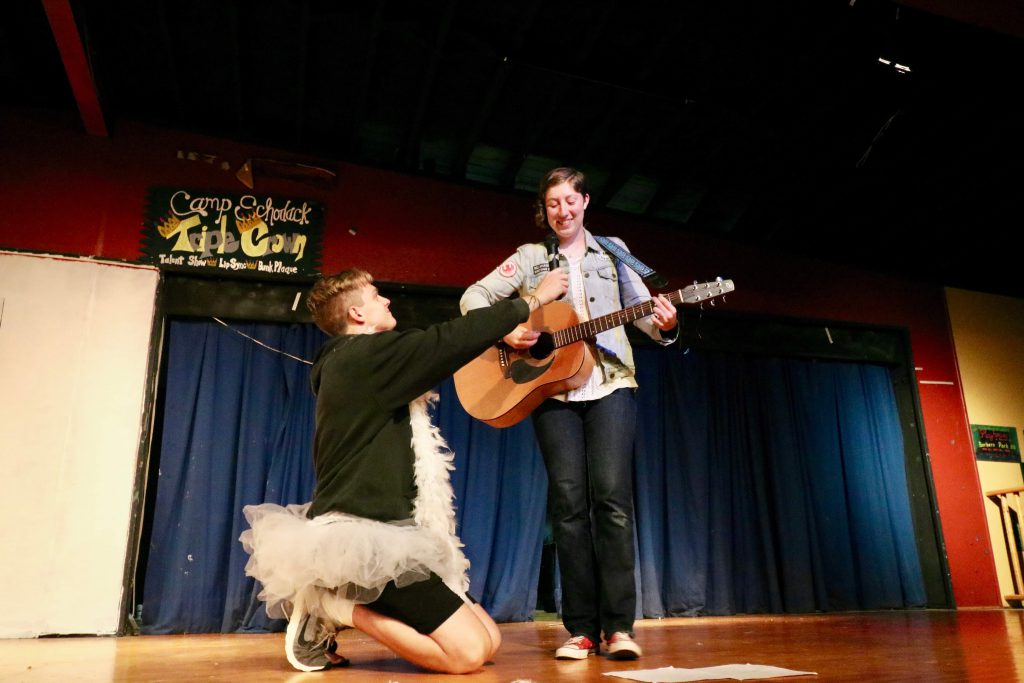 We thought we'd ask some new and returning campers what they are most looking forward to this summer:
"I was happy to come back to camp because I got to reunite with  my friends whom I haven't seen all year." – Tiernan, Lumbee Girls
"I really want to try horseback riding this summer… It seems like so much fun."- Carly, Chinook Girls
"I am so excited to be back at camp because I love Tribals. The activities are so fun!"– Sawyer, Algonquin Boys
"Ultraleagues really excite me at camp. It gives me the opportunity to play competitive sports, and it seems so much fun."- Aaron, Chinook Boys
"Yay… I'm finally back at my home." – Jordan, Arapaho Girls
"I'm really excited for basketball and the new tennis courts because it's an opportunity to play sports with my friends." – Brady, Menominee Boys
Thursday was when the real fun began. Campers were reunited with some of their favorite activities and were introduced to new skills, sports, and artistry. A little rain did not dampen the bright smiles of the campers as they swam, golfed, danced, played basketball, soccer, tennis and more. That evening, The 8th Annual Night at the Races took place where each division competed in a series of events such as relay races in hopes of achieving the opportunity to lead "Fire Circle."
Well, that's a wrap for the first two exciting days of camp. Stay tuned because I'll be back next week for a full run through and review of Week 1!
Division spotlights from the first few days:
Mic Mac Boys and Girls:  "Day one was such a blast! We all played so many name games, toured camp and learned all about our new summer home!  Grilled cheese for lunch was a classic and always makes the first camp lunch a hit.  We played some intense gaga and tetherball and we had a great day of activities on Thursday. Get ready for summer 2018 to be the best one yet!" – Allison
Junior Boys: "The first day of camp was the best. Right off the bus, the junior boys brought the spirit that Schodack thrives on, stepping into a crowd of cheering counselors who couldn't have been happier to finally see them. Thank you to my Group Leaders—Jason Karen and Jake Zeiman of the Algonquins, Melvin and Kush of the Chinooks, Luke Berry of the Arapahos, and Weiner of the Chipawas—for the totally cool cheers they came up with for their bunk names and for organizing how much fun we all had on the Junior Camp Playground, playing Gaga, Basketball, Four Square, and Tetherball. From Name Games to freeze dancing in the bunks, to their first grilled cheeses and the hilarious Counselor Show, these Junior Boyz started out the gate ready for the best summer of their lives!" – Berg
Junior Girls:
Some girls get off the bus and step onto that sweet Schodack grass
Calling out for the Arapaho'mies, Algonqu'eens and Chin'ookies
Happy times are coming, happy times have already started
Ohh what a blast these last two days have been
Dancing in the bunk and making new friends
At camp the fun never ends!
Come find us we love to play
Knock knock, who's there? JUNIOR GIRLS!
                   – Maria
Middle Boys: "Hi! My name is Jeremy Kaish and I am the Middle Boys Division Head this summer. While it's only been a day and a half since everyone got to camp, the fun has already begun! Everyone was out bright and early this morning rocking it at activities like hockey and volleyball. Some bunks have even begun working on their talent shows, which will be next weekend! With more activities to come and an awesome trip next week, it is shaping up to be a fantastic summer!" – Kaish
Middle Girls:  "Watching that first bus pull up on day one of camp is always the most surreal feeling. Summer after summer, I am astounded and exhilarated by the energy that the campers bring as they flood camp grounds, uniting with old and new friends and counselors. Yesterday was no exception; from seeing their beds for the first time, to learning bunk cheers, to enjoying some classic first day grilled cheese (my favorite), my Naskopi, Lumbee, and Menominee ladies had an amazing and jam-packed day with plenty of hugs and laughs. If day one was any indication, summer '18 might just be the best one yet." – Halle
Senior Boys: "Hello Schodack Family!  My name is Pharoah Sutton-Jackson and I have the privilege and the pleasure of being Senior Boys Division Head this summer. On the heels of Opening Day I am overjoyed to have all my boys (plus a new addition!) back at camp. In Senior Camp it's always a goal to bring the entire division together as a whole so it was amazing to see the boys ring in the session at the first meal with a division-wide stacking game with cheers that almost blew the windows out of the dining hall. I know we are headed for a fantastic summer. Until next time…" – Uncle Ro  
Senior Girls: "Seeing all of the Senior Girls' shining faces as they stepped off the buses was the highlight of my year! After a rainy opening day of settling in and hanging ten thousand photos by our beds, the Senior Girls closed out day one with cookies and goodnight hugs, eager to wake up to a summer of unbelievable fun. We have so much in store for the girls – from special night activities and theme days to Senior Girls Bonfire Bonding and movie nights. I am totally stoked to spend the next seven weeks with the wackiest, funniest, sweetest, wildest girls on the planet!" – Shira
Below is a copy of today's Schodack Scoop, and some other fun pics captured from the first few days of camp: