Hello there, it's me Izzy Tabs again reporting live from Nassau, New York on the latest activities, special events, trips, and tournaments from Week 1.  Congrats to all of us for surviving the first full week of camp in the sweltering heat. The Schodack sun was definitely shining to finish off a hot week of activities, LITERALLY.
Saturday was a big day for new beginnings here in the 12123. We had our first adventure trip of the summer… YEAH, ADVENTURE. Our two amazing adventure counselors, Grace and Denholm(both going 2 years strong), took 40 campers to the Albany Indoor Rock Gym to explore the shadowy depths of the indoor caves. Not gonna lie this trip is a pretty big deal because it is the only indoor caving system in the entire country…wow! It was also a chance for campers to escape the blistering 95 degree heat with some luxurious air conditioning. Equally as exciting as the first adventure trip was the beginning of Ultra Leagues. During our new extended Camper Choice, Junior/Middle camp teams and Upper camp teams participated in the opening Ultra Leagues games playing basketball and soccer. Additionally, Junior/Middle Ultra Leagues now have new team colors: yellow, crimson, lime green, navy blue and light blue.
Later that night when things cooled off, we had our first Fire Circle of the summer. Previously known as Services, Fire Circle is a time where the whole camp gathers in the amphitheater. Here, one bunk chooses a theme and leads us in a song, we listen to a story from Paul, and campers and counselors have the ability to show their gratitude to friends by dedicating a stick to them. This week, the Senior 3 Boys lead Fire Circle with the theme "Determination," and then the whole camp sang Survivor's "The Eye of the Tiger" in harmony.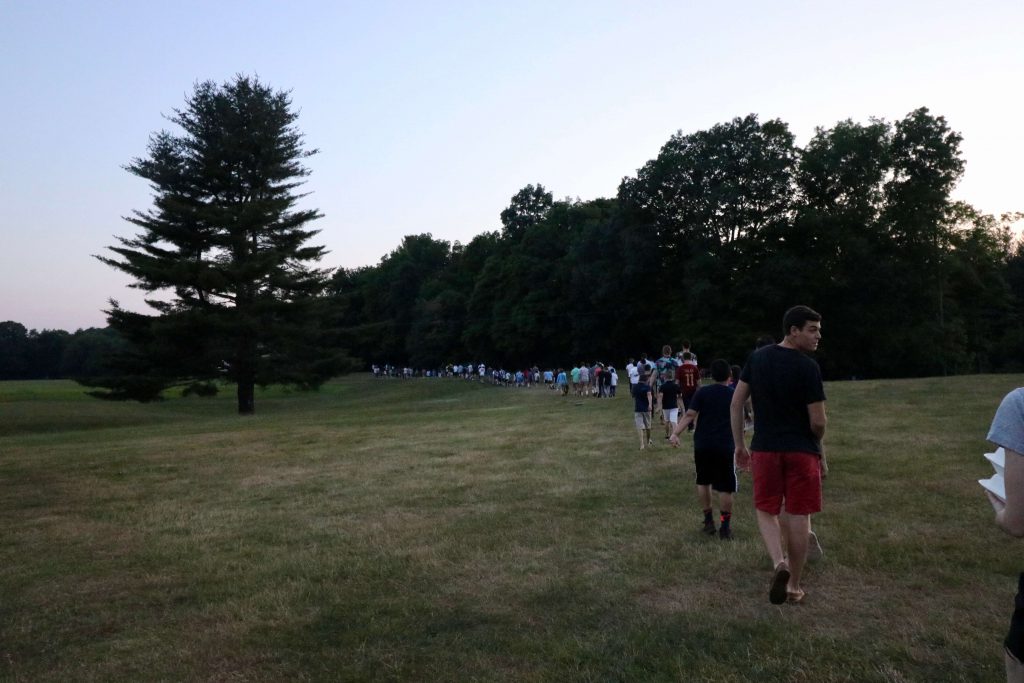 The heat continued throughout the week, and when it's this hot at Schodack, the only thing campers dream about is a "Blister Day." During Sunday and Monday's afternoon periods, the whole camp gathered around our two pools and the adjacent shady areas, swimming and splashing after a hot morning of (modified) activity periods. Campers also had rotating visits to our massive waterslide on the Corral Hill and played in sprinklers placed all around camp.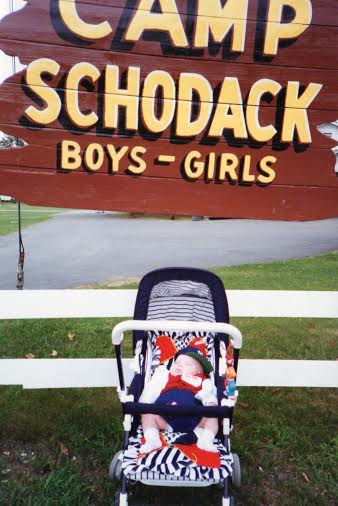 While campers were enjoying "Blister Day," the LTs held their first Challenge Day leading with a "Prisoner Day" theme. The LTs were accused of stealing Junior Camp cookies, and in order to prove their innocence, they had to do a series of challenges to find out who framed them. The whole camp could feel the adrenaline rush coming from the colors grink, red, blue, and yellow as they approached each event with enthusiastic intensity.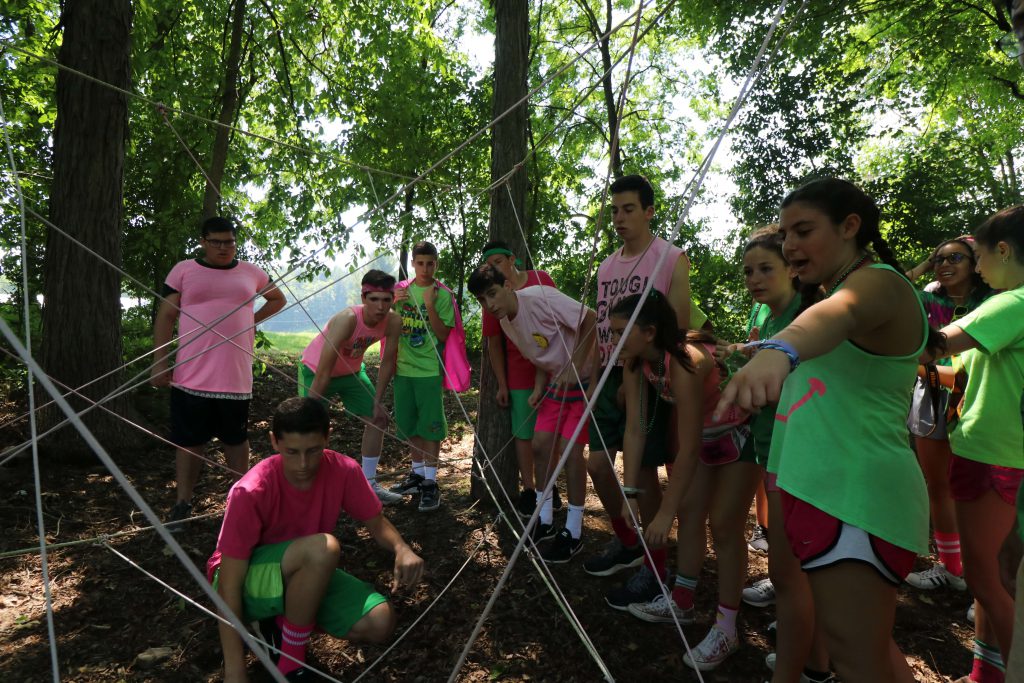 Water activities continued for Junior and Middle camp through Tuesday, when they kicked off the first Trip Day of the summer to a visit to Zoom Flume Water Park. This trip couldn't have come with better timing, as campers were able to enjoy trips on the Lazy River, a ride down many water slides, and splashing around in the wave pool. Senior camp and the first year LTs shopped, ate and explored their way through Saratoga Springs. There's nothing better than spending quality time with your camp friends in one of the most beautiful towns with some of the best food and ice cream in New York.
Campers react to the first trip day of the summer:
"The Canyon Plunge was definitely my favorite ride. I was screaming my head off the whole time." – Leo, Naskopi Boys
"The Family Ride at Zoom Flume was so fun and fast. I liked that we could all go on the raft together!" – Avery, Arapaho Girls
"I had the best sushi ever in Saratoga. It was superb. Especially the wasabi."   – Natalie, Senior 1 Girls
"Kilwin's was the highlight of the trip. It was necessary because it was such a hot day." – Ben, Senior 3 Boys
Here are some more noteworthy events of the week:
-Bard Drama and the cast of this summer's play Mulan are getting down to business with rehearsals. We can't wait to see this notable and fan favorite Disney movie come live to the Playhouse stage.
-The Senior Camp Boys took a trip to Camp Winadu for a basketball intercamp. They played three very tough and intense games, and although they only won once, they still had a blast.
-The First Year LTs put together an amazing camp event on Sunday called "All for One." The event speaks to and honors the most important philosophy here at Camp Schodack: participation. The goal of the event is to complete as many activities as possible such as trivia contests, a gymnastics obstacle course, cookie decorating(a camp favorite), and so much more. Congratulations to the Menominee Boys and Senior 2 Girls who tied for 1st Place.
-Due to high demand, CrossFit is back for another summer. Campers and counselors are ready to work hard and have fun with our incredible instructor Carolyn. 
-Game, set, match! The Camper Counselor Tennis Tournament, one of the most highly anticipated tournaments of the summer, was definitely a smash hit. It came down to Brett Siegel and Ben Rhodes- Kropf vs. Josh Damast and Brady Fine in the final match, with Ben and Brett coming out victorious. Awesome job to everyone who participated. 
-The first leg of Triple Crown, Talent Show, will be this Sunday. Bunks all around camp have been intensely preparing their skits for a memorable performance.
-Big shout out to the Chipawa Boys for winning this week's Cleanliness Cup. Those junior camp boys living in the Farmhouse might be small, but they sure are master cleaners.
-Paul and Linda took a group of campers to the Opera performance of "Merry Widow" at the Saratoga Performing Arts Center(SPAC). 
Overall what a fantastic first full week of activities. Here are some of the division spotlights from the week:
Mic Macs: The Mic Mac's have had an amazing first full week at camp! We have been spending so much time in the pool because of the crazy heat.  Lake has also been a great way to cool down.  Some first-time waterskiers, kneeboarders, and fishers!  We also enjoyed Zoom Flume as our first trip. Our night activities have included Reader's Theatre as well as Night at the Races.  Can't wait for a great next week ahead of us!   – Allison
Junior Boys: Last week the Junior Boyz had a blast staying cool in the sun. Over the weekend, we splashed around in the sprinklers between morning activities and splashed around in the pool during free swim in the afternoon. Not to mention the Junior Favorites: playing water basketball for Camper Choice and going down the waterslide again and again and again. The weather couldn't have been better on Tuesday for Zoom Flume. Those raft rides were hilarious, the Canyon Plunge was epic, and the tiki pool had waterfalls to chill out in. We watched Disney's CoCo after Zoom Flume—definitely the best Pixar film of all time—and went back to regular activities on Wednesday. What a great week! – Berg
Junior Girls: Shout out to the Arapaho'mies, Algonqu'eens and Chin'ookies. What a week we've had girls! Blister days were fun when it was too hot, but now we're ready to enjoy all of the fun activities! We have many fans of gymnastics and arts and crafts so be sure to ask us about our Camper Choice activities! Cookout on Wednesday and the fireworks were amazing! We're settling in now and making Schodack our home, singing our bunk cheers all around camp. Bring on week 2 of camp! – Maria
Middle Boys: It has been an exciting first full week for the middle boys! Despite the heat, the boys have remained cool and been rocking it at activities. On Sunday we had our annual all-camp event for Fourth of July, All For One, which our very own Menominee Boys won! Monday night we had our very first bonfire of the summer where Doug answered all of our burning questions about what camp used to be like when he was a camper, and on Tuesday we were able to escape the heat at Zoom Flume. With Talent Show coming up on Sunday and some cooler weather on the way, next week is shaping up to be even better than the last! – Kaish
Middle Girls: It is hard to believe that the first week of camp has already come and gone! And what a crazy, jam-packed week it has been. The Middle Girls have loved spending time at the pool and lake to cool off during these super hot Blister Days, and had a blast at Zoom Flume water park going on rides and eating funnel cakes for the first trip day! Another highlight was the Middle Girls bonfire, where we made s'mores, jammed out to our favorite songs, and played bonding games with the whole division. It has been amazing getting to know all of these kind, smart, hysterical young women, and I can't wait for the rest of the summer to unfold. – Halle

Senior Boys: Hello again Schodack Family! The first week of camp was far from typical. We got both ends of the weather spectrum, one day it's showers the next excessive heat. For me the last seven days served as an example of the resiliency of Schodack campers and staff. Even in these weather extremes spirits were still high and we got outside and found ways to have some fun. The Senior Camp Water Fight was definitely a highlight of my week. Tuesday brought a much needed switch up as we had our first trip day out to Saratoga. The boys had a chance to get some great food, do a little shopping and relax in the shade of Congress Park. I found it a well-timed change of pace for all of us.  Back on camp, further developments this week include Ultra Leagues getting into full swing and Talent Show preparations ramping up. I'm sure the next sevens are sure to be just as eventful, if not more! Until next time… –  Uncle Ro
Senior Girls: The Senior Girls had a great first week! We concluded the second day of camp with an Amazing Race night activity, where each bunk was awarded a prize, including options of clean-up help from Head Staff or an IOU from me! On Sunday Night, the Senior 2 Girls won our first special event of the summer, All For One, and they will receive a pizza party prize for their efforts! Tuesday we headed to Saratoga for Trip Day, and we enjoyed lots of sushi, mac & cheese, ice cream, and more. It's great to finally get into the swing of activities after a blisteringly hot start to the summer, and we're going to wrap up this first week with a Senior Girls Bonfire at the newly-restored cookout pit by Archery! I'm psyched for another sun-filled, energetic week with these wonderful girls! – Shira
LTs– The LT program has been incredibly full and busy during the first week, embracing the heat during a dizzying array of activity in what has become known as the Summer of Sweat! Running laps around camp; playing tennis, soccer, basketball and 9-square – cooling off in the pool and undertaking hikes in both Congress Park in Saratoga and at Sutherland Pond in Ooms Conservation Area in Chatham, NY. The first all-camp event of the summer was also a triumph for the LTs, who conceived, planned, ran and cleaned up after All For One, a twenty-two bunk participation challenge that is now in its twelfth year.The first Challenge Day featured an escape from prison, a clear-your-name chase that took them back and forth across camp to the cheers of the younger campers and finally a courtroom case where ultimately their names were cleared of the dastardly crime of stealing the Junior Campers' Cookies!We are gearing up to run the Wild West Carnival this weekend, an all camp event scheduled for Saturday afternoon, and then turn around and put on a stellar Talent Show on Sunday! All this while performing their community service in the dining hall, LTing in bunks and activities, writing and editing the morning Scoop each day and providing an upbeat active pulse for the rest of camp!
Enjoy some more awesome photos from the week and today's edition of the Schodack Scoop: