Hello all!
It's Brittney again and it has been an awesome week here at camp! We are in full swing in the 12123.
Let's kick off this week's newsletter with the exciting LT Carnival! On Saturday our amazing LT's (Leadership Trainees) organized and ran an afternoon of carnival activities. The LT's transformed the Playhouse and Garden into a popcorn-scented, carnival escape for the whole camp! A fan favorite was the snow-cone station (pictured below) where kids could choose from 6 different flavors to top off their tasty treat! The Dunk Tank, Fortuneteller, Games of Chance and Cotton Candy were also three of the busiest stations of the day.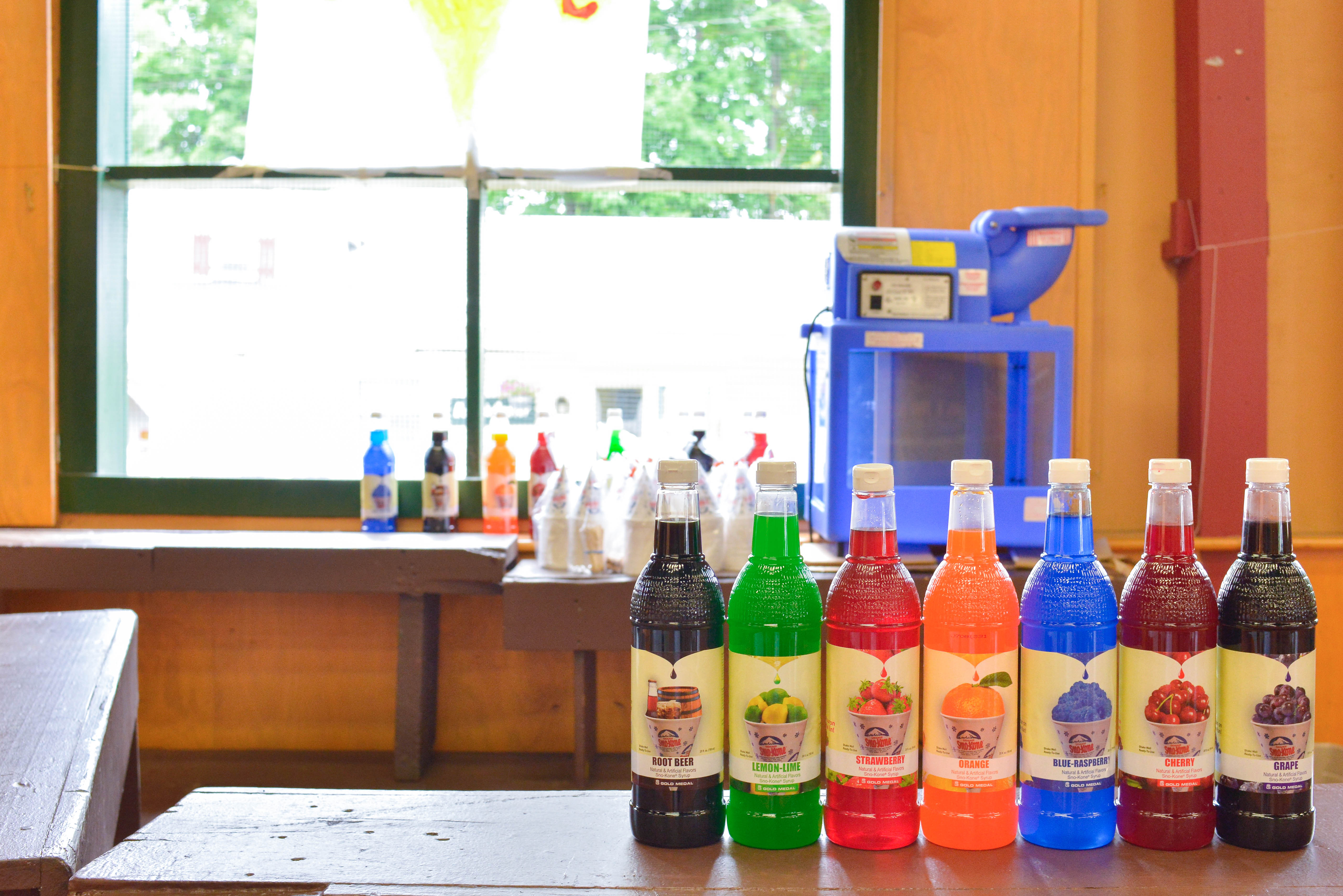 Sunday was a huge day here at Schodack! It was Talent Show- the first leg of our Triple Crown Event. The Schodack Stage was flooded with talent as all our bunks performed a 5-10 minute skit. As always, the Junior Campers warmed our hearts with their dance moves and jokes. Middle Camp stepped up their game by really showcasing their talents, including many fantastic singers and even a violinist! There were a nice variety of acts in Upper Camp – funny story-lines that would have given Saturday Night Live a run for their money!
This week's themed dinner was "Salsa Night!" We are lucky enough to have a professional salsa dancer on camp this summer- our very own, Chef Luis aka "The Dancing Gourmet!" At dinner lineup Chef Luis performed salsa for the entire camp and lead a dance party into the dining hall.
Notable Optional Trips:
* Tri-City Valley Cats AAA Baseball Game
* Cultural Trip to the opera – "Witches of Venice"
* Golf trip to play 9 holes at a local country club
In Other News:
* At Archery, campers have been shooting bull's-eyes through bells and soda cans!
* Outdoor Cooking has become one of the most popular Camper Choice activities – brownies baked in orange peels, yummm!
* There was a Greg Maddux pitching contest at Baseball!
* Rocketry has been booming and had another a successful rocket launch this week!
* Kemp, the storyteller, returned for his 4th summer to host a night of stories for the whole camp.
To close out this week's newsletter, check out the ridiculously picturesque fog that rolls through Schodack first thing in the morning and at night. Talk to you all next week!