Hi Everyone! Sam Holland here again. It has been an awesome week at camp!
We have been quite busy over the past week. Saturday marked the first Rookie Day and LT Carnival of the summer. The day was full of fun and games in the Playhouse and Garden. This year, the LTs chose to put on a Halloween-themed afternoon, giving prizes away to the best costumes (Best Princess, Best Celebrity, and Best Fruit to name a few). Notable booths included mock-tails, a bouncy pumpkin, and a massive slip-and-slide tower. Shoutout to the LTs for an amazing day.
The following day was the first leg of the Schodack Triple Crown, Talent Show, which has been part of Schodack tradition since 1989. After days of rehearsals, bunk after bunk took the stage of the Playhouse (with some gorgeous fans keeping everyone cool) and performed their hearts out.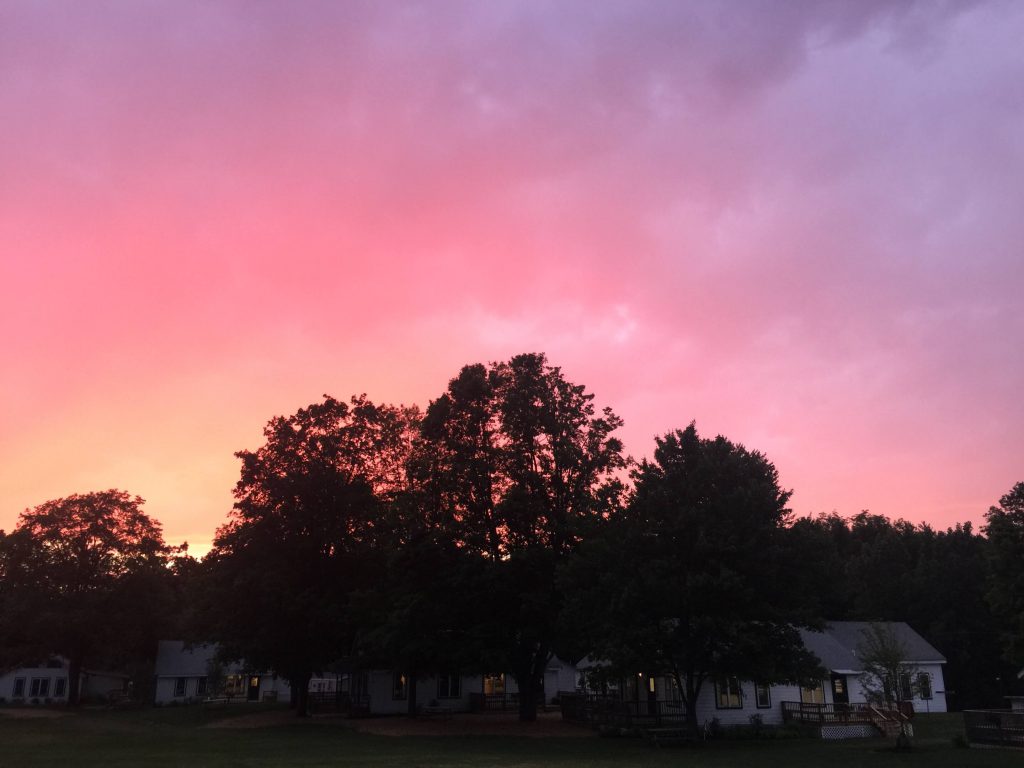 It's going to be a big weekend on the 2-Day Tribals front. This year's theme — for the break of 2-Day Tribals and the fakes leading up to it — is Tarzan. Head Staff, clad in animal costumes, will stage an entire battle at the foot of the Corral Hill, complete with water balloons and slingshots! Bunks will be split into the Seneca Green and Mohican White teams, and we're looking forward to an incredible weekend. Common favorite events in 2-Day, in addition to activity periods, are Hatchet Hunt, where the chosen leadership of the two teams dig through a pit full of woodchips and other odd items, and Rope Burning, where the leadership work together to build a fire strong enough to sever a rope suspended from two poles.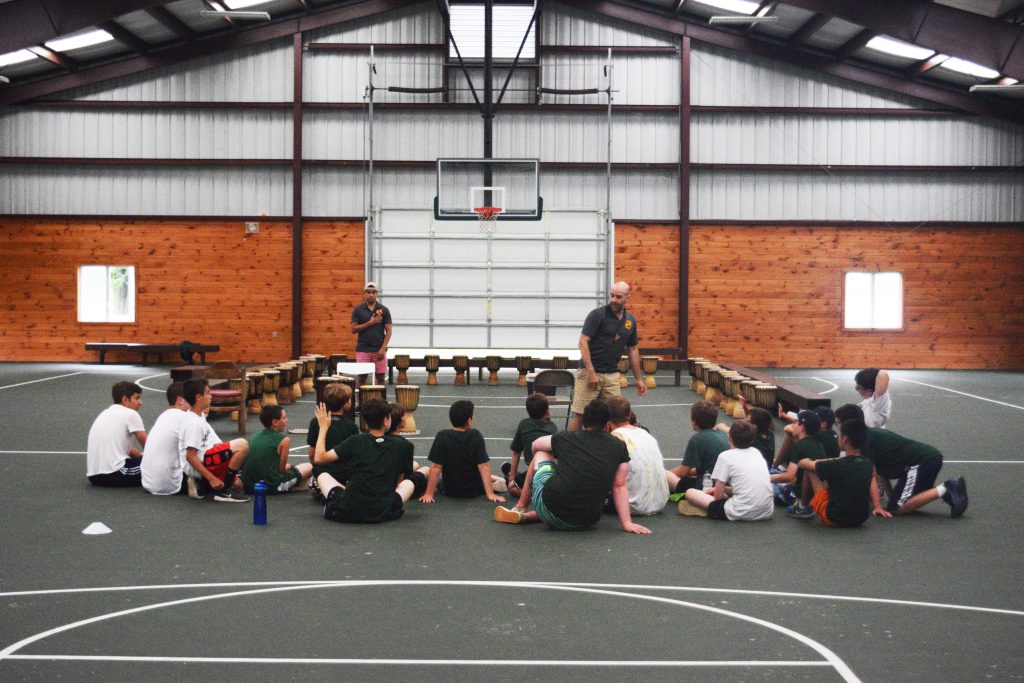 And now, some notable recent events:
– We invited two professional drummers up to camp for our very own first Drum Circle! Up to 35 campers at a time participated in sessions of rhythm and call-and-response while learning all about the different types of drums. [see above for a photo]
– Basketball free-throw contests are now underway. Organized by division, the winners of each tournament will get to be added to the Schodack Book of Records.
– The Greg Maddux Pitching Contest is taking place over the next week at Baseball. Campers can head down during any Camper Choice to test their skills—points are awarded for throwing the ball anywhere within the boundaries, but campers can earn extra points by predicting where the ball will go. Winners of this contest will also go into the Book of Records.
-Our theme meal this week was based around Mediterranean cuisine. It was a blast and the whole camp broke into a wild line dance by the end of the meal.
– A select group of adventurous campers got to experience whitewater rafting and kayaking along the Deerfield River in Western Massachusetts.
– At Archery, the Olympic Competition uncovered a fighting spirit in many campers, with several prevailing over almost impossible odds to hit all 5 colored rings. Congratulations to all those who have taken part, and we look forward to next week's 'Quasimodo' Challenge!
– Today is the Mixed Doubles Tennis Tournament—one of the newer tennis competitions at Schodack. Congrats to Connor of the Super Senior 2 Boys and Allie of the Super Senior 2 Girls! Honorable mention to our runners-up, Alec of the Super Senior 2 Boys and Kira of the Super Senior 1 Girls, as well.
– Schodack experienced a new first—participating in a Ping-Pong Intercamp, and we won — congrats to Lindsey of the Teton Girls and Samantha of the Kashaya Girls for bringing the trophy home!
– While Junior and Middle Camp spent their trip days at Cooperstown or Bear Mountain State Park, the Super Seniors got to experience two days up at Lake Placid. Some of the notable events included a hike up the infamous Mount Jo, a pizza dinner at Mister Mikes, and a gondola ride up Little Whiteface Mountain, the very same mountain that hosted the 1980 Winter Olympics!
– This afternoon, we are taking a group of campers to see Beauty and the Beast at the Saratoga Opera.
Here's an update from Matt about our LTs giving back to the local community:
As I write this, our Leadership Trainees are hosting children from Hope 7, a local day camp run through a Community Center in Troy, New York. Beginning last summer, we partnered with Hope 7 because their camp mostly consists of children who require significant financial support to attend even the most bare-bones summer program.
As part of the community service aspect of their training program, our LT's will host these children two times this summer – welcoming them to Schodack and organizing wonderful activities and events for each visit. Our LT's take this opportunity seriously, and make our whole Schodack community very proud with their warmth and creative energy.
After their visits last summer, we received a glowing letter from Hope 7's Executive Director letting us know that the experience of being hosted at Schodack was not just a highlight of their campers' summers, but of their entire lives. She reported that her campers talked about the welcoming spirit of our LT's and the fun of their visits for weeks afterward.
I am sure that this summer's experience will be equally positive and we can all feel proud of our LT's and their staff for this example of giving back to our local community.
I hope you have a great week and enjoy their phone calls this weekend.
That's it for now. Have a fantastic week, and see below for a copy of today's Schodack Scoop!