Hello again! It's Sam Holland, bringing you another update as we wrap up Week 3 at camp.
After a successful 2-Day Tribals Break, campers and staff woke up Saturday morning ready for a fun-filled weekend. Halle Gold (Middle Girls Group Leader) and Baz Barrett (Tennis) led Mohican Midnight, while Carley Friedstein (Middle Girls Group Leader) and Kit Fowler (Archery) took the reins of Seneca Sunrise.
Our first all-camp activity of the day was Hatchet Hunt. The Generals, Captains (2nd-year LTs), Head Lieutenants (1st-year LTs), and Lieutenants (Super Seniors) took their turns digging around the pit, but it was Carley who found the prized possession and earned the first points of 2-Day Tribals for Seneca Sunrise.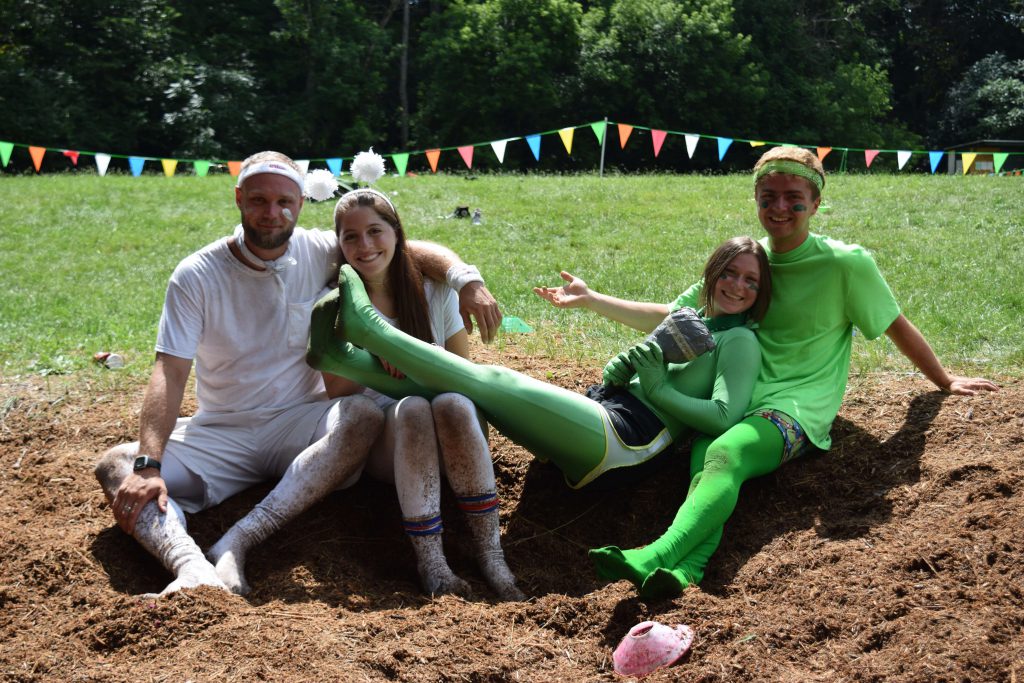 That evening, in incredible Schodack spirit, campers shed their green and white tees and Tribals paint for Services. This week's Services theme was "Determination," and everyone particularly enjoyed Paul's weekly story — this one was about his grandmother, Lena, and all of her hard work and contributions to the family and to Krouner's Hotel.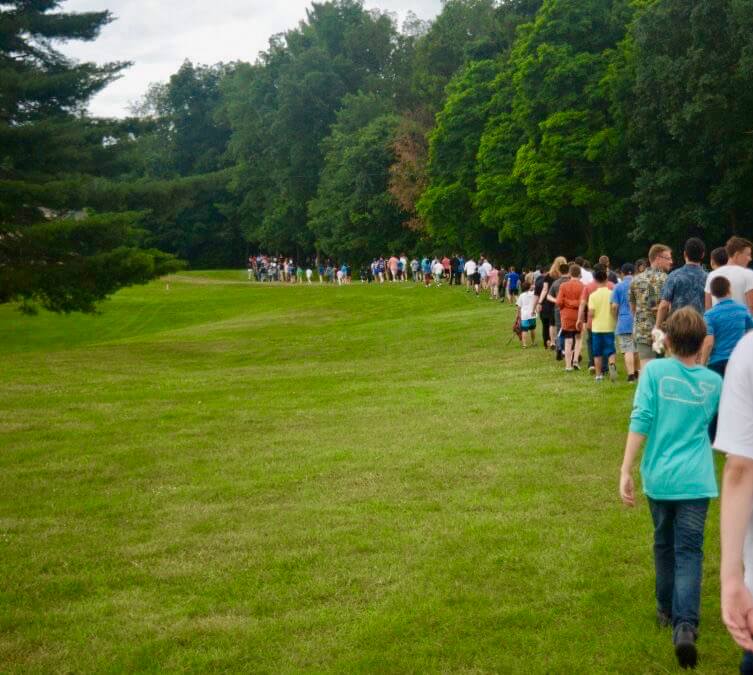 (The Walk to Services – a wonderful Schodack Tradition.)
2-Day Tribals is also the time for both the Dashes across the soccer field and the Individual Medleys in the pool. Both events are organized by division, and the winners are entered into the Book of Records! Rope Burning, the final event of the weekend, was an incredible success. A select group of campers were chosen to help run supplies up to the leadership of each team, who were eagerly racing each other to set up a fire that would burn through a rope suspended from two poles. In the end, it may have been Seneca Sunrise who won on the scoreboard, but 2-Day Tribals was a success for everyone at Schodack.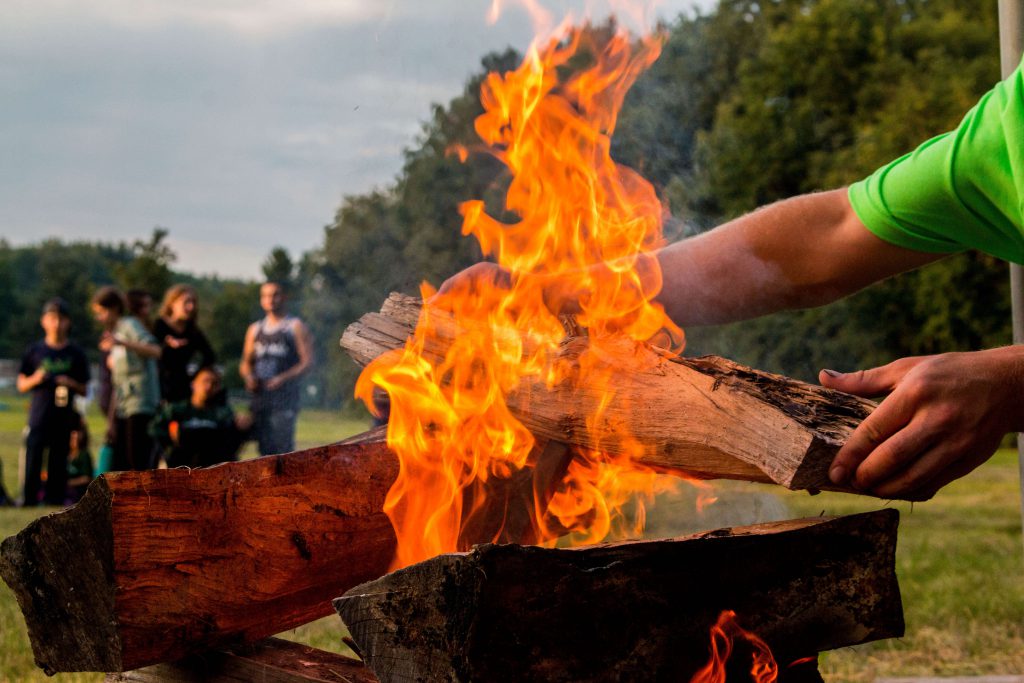 Here are some other notable events:
– We had our first Mountain Biking trip of the summer. Campers pedaled their way around the beautiful Albany Pine Bush Reserve.
– We took a large group of campers and staff to spend an afternoon at Massachusetts Museum of Contemporary Art (MASS MoCA), the largest modern art museum in the United States!
– On Tuesday, the camp went bowling and to the movies for Trip Day! Great scores were achieved at the lanes, while a wide range of movies were enjoyed by the different age groups.
– Wednesday was a big day for Drama — a matinee and an evening performance of this year's show, High School Musical. The campers were magnificent and the Playhouse was rocking!
– It's been a big week for intercamps! Groups of rising 5th grade boys played basketball at Pontiac and rising 6th grade girls played soccer at Scatico.
– At a special line-up this week before dinner, Matt called up campers and staff entering their 3rd and 5th years at camp to receive their special Schodack shirts and blankets.
– We had the second Super Senior Survivor Series event on Wednesday. Kids competed in an obstacle course, a ball toss challenge, a scavenger hunt, and of course, a puzzle. The red team won again — though since teams are re-drawn each week, it was mostly different campers than last week.
– Tonight is the second leg of the Triple Crown — Lip Sync, originally known as "Putting on the Hits." Bunks have been eagerly rehearsing all week, and it's on track to be a stellar night!
– We have had two ongoing tournaments this past week: the Bonus Ball Tennis Tournament and the Bruins 88 Hockey Tournament.
As always, below is a copy of today's Schodack Scoop. We're all incredibly excited to see you tomorrow for Visiting Day!