Hi everyone! Welcome back for an update on the goings-on from Week 5 at Schodack!!!
We had a very special Services this past week — including the crowd-favorite story affectionately known as "Uncle Lou Hated Rocks." This story tells the tale of how Lou Krouner dug up all of the rocks around camp in order to begin farming on the land we all enjoy today. Later that night was the 12th annual Rock, Paper, Scissors Tournament, and I'm proud to announce that Evan Snerson (Super Junior Boys GL) was victorious for the 5th time in eight years, rendering his "RPS x4" shirt practically unwearable!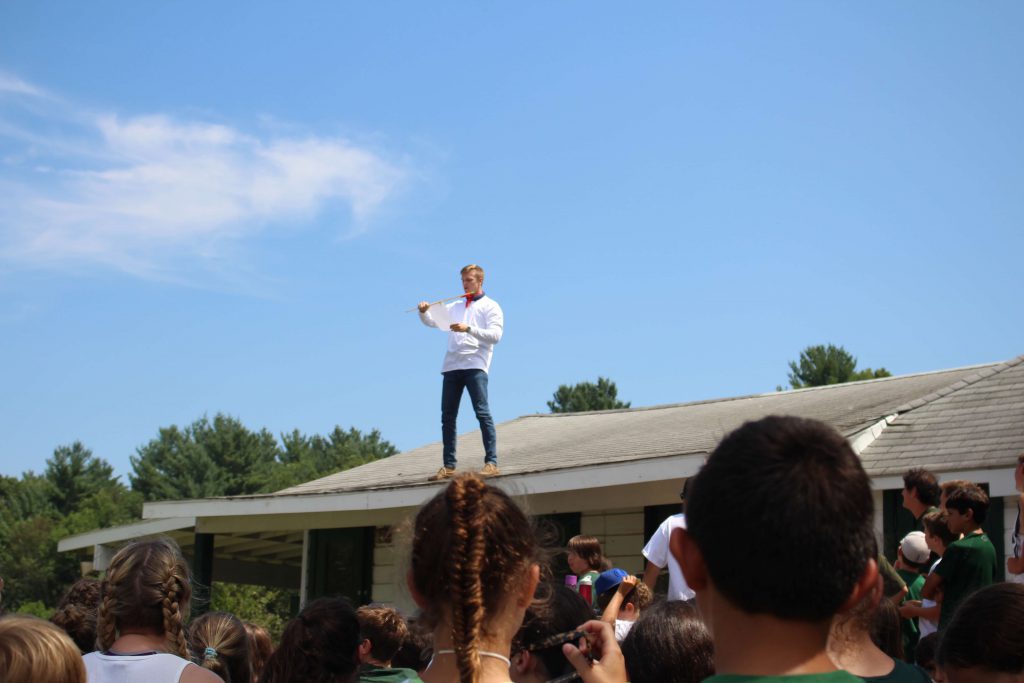 We've had a lot of comings and goings at camp as well. Junior and Middle Campers went to Grafton Lake State Park for a trip day at the beach, featuring some delicious hot dogs and burgers grilled by our very own Doug Herbst.
Meanwhile, our Super Seniors spent two days touring the great city of Boston, making their way to Gillette Stadium, Faneuil Hall, the Massachusetts State House, and Quincy Market.
While that was happening our fantastic group of Leadership Trainees were on their three-day excursion up to Montreal! Highlights included the ever-popular jetboating trip on the Lachine Rapids, an afternoon of shopping on Saint Catherine Street, a trip to La Ronde, and some time well-spent walking around Old Montreal.
Here's a quick word from Matt:
Few places in the world can match the exuberance of the Camp Schodack Dining Hall. Spontaneous, positive energy is truly infectious during meal times and on certain days the decibel level can be off the charts. As proof of this, a few years ago a friend came to join me for lunch at camp and arrived a little late. Getting out of his car, he was concerned he had missed the meal but I was able to assure him he hadn't by pointing out the cheers we were hearing all the way from the parking lot!

Cheers fall into a few main categories: Schodack Classics like the following have been around for years and years and will probably last forever: "Iggy-Wiggy," "Kings and Queens," "Sponge-Bob," "Gandalf." Other cheers are created for and performed by a specific person and pop-up for one summer out of nowhere and often fade away. A few of this summer's favorites are "Mike for Hipster Mike," "Kit for Shakespeare." "Alan for Freestyle," "Simone's Special Iggy" and "Luke for Pool Song." Each cheer has its own following – campers and staff who particularly love it – and each one celebrates an aspect of camp culture or an individual personality in a very special way.

If you're looking for something to chat about during phone time this weekend, I encourage you to ask your camper about their favorite cheer from the Dining Hall. The stories and descriptions will give you a good glimpse into the spirit they experience at camp and will help connect you to some of the special traditions we have here at Schodack.

I hope everyone has a great weekend!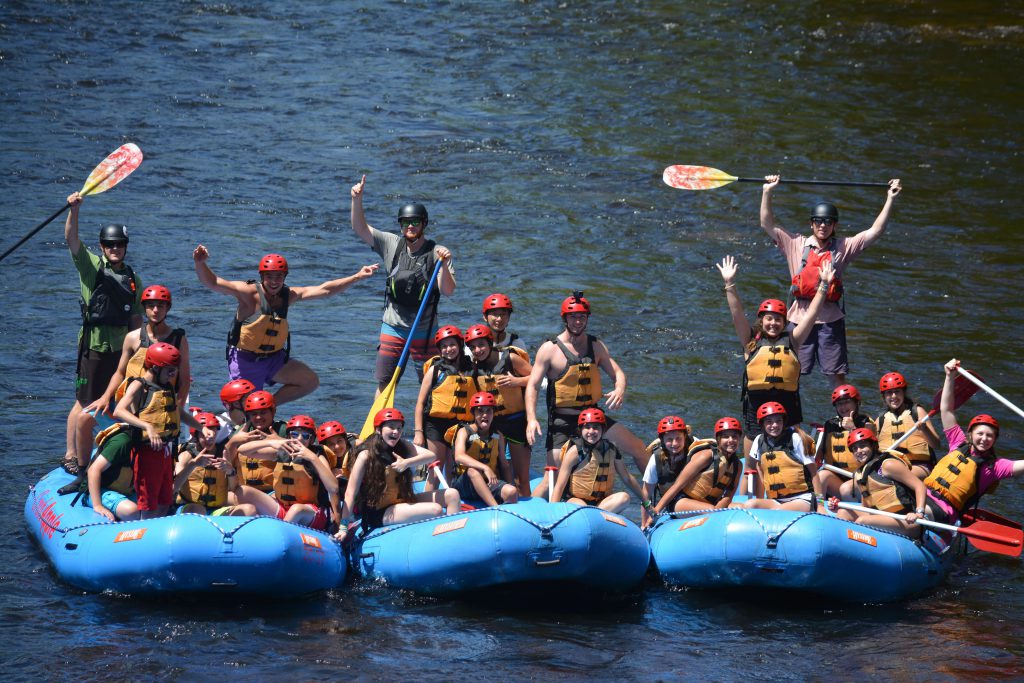 Here are some other notable happenings from this week:
– Throughout this week the Steve Kurtz Hitting Contest is going on at Baseball, featuring a brand-new point system that better reflects a camper's ability to hit — something that Ethan Gold, our baseball counselor, has assured me is 100% accurate based on current statistics and expert advice!
– Paul and Linda took a group of campers to see the Boston Symphony Orchestra at Tanglewood last week, and another modern art trip to MASS MoCA is in store for early next week.
– The Schodack Open Tennis tournament is quickly approaching. Next Tuesday, campers will square off in a traditional singles tournament.
– Pharoah organized a special event afternoon for his Middle Boys – a special University Day featuring college classes and meditation sessions!
– Our Adventure trips are wrapping up for the summer, but not before one final Indoor Caving trip and an overnight trip to Jamaica State Park in Vermont.
– The final leg of Triple Crown, Bunk Plaque Night, is tomorrow! Only one bunk, the Omaha Boys, have the potential to win a Triple Crown, since they also won Talent Show and Lip Sync.
– Tribals "fakes" are in full swing. Many members of Head Staff have been interrupting lunch and dinner lineups, in full-clad costume, each time only to reveal a bit more about the theme of this year's break (Scooby-Doo!). See below in the Scoop for a wonderful photo and blurb!
That's all for this week. I'll be back next Friday with one final newsletter, but for now, check out today's Scoop. (I decided to give the LTs the day off, as they only just returned to camp!)