Hey everyone, I'm back again to bring you another update from the Foothills of the Berkshires. As always, we had loads of fun this week filled with endless laughs, memories and even a little rain. From Fire Circle, to Special Event Afternoon Sundays, to a variety of activity periods, we kept busy here at camp.
Here are some noteworthy events from this week:
The Algonquin Boys led Fire Circle this week with the theme of Perseverance. The whole camp bolted out to Rachel Platten's Fight Song after the boys spoke of their theme. Straight out of Fire Circle, we held our annual Rock, Paper, Scissors competition or in the words of Owen Pennant Jones, Rock, Paper, Snerson in honor of alumni Evan Snerson's lasting legacy as a 5x RPS winner. This year CIT Danya Taub came out victorious in this infamous competition with a notable mention to Jake Ackerman from the Chippewa Boys for coming in 2nd place.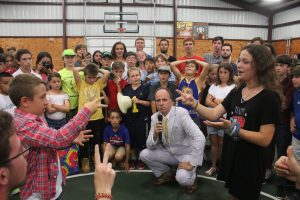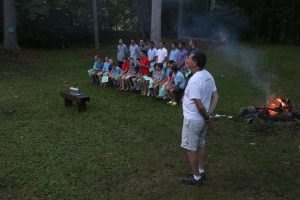 The Algonquin Boys speaking about their theme of Perseverance.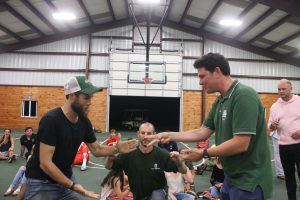 On Saturday, the whole camp enjoyed the  LT Carnival featuring the Wimblesquare Tournament, a Dunk Tank, a Slip 'N Slide, the always -favorite cooking decorating, as well as a host of other fun booths.
Monday night was Western Night, and campers were serenaded by special guests Paul Rosenberg and his Traditional Music Band at dinner line-up. Following a delicious meal of homemade cornbread, pulled brisket and corn on the cob, campers joined the fiddlers for a traditional hoedown in the Playhouse. Paul and his band played and sang live fiddle music as campers learned new dances and songs that filled the playhouse with spirit and laughter. Campers came dressed in their flannels and jeans and had lots of fun learning traditional western and folk dances.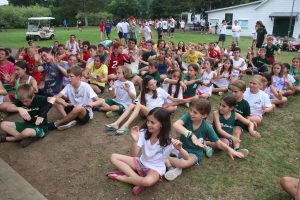 Also on Monday the LTs had their final Challenge Day of the summer where the athleticism, creativity, and enthusiasm of all past Challenge Day themes were combined to bring "All Star Day."  The day began with a 7am Army Day wake up by their staff members, and then they channeled their inner country persona for the classic Challenge Day event where they dig for worms in a huge mud pit (this one was a personal favorite of mine) for Country Day. They also had a paint fight, a cooking challenge (because is it really Challenge Day without a cooking event?), then had an event from Gambler's Day. We can't wait to find out who are the winners of this year's Challenge Days and as always Go Grink.
The Camp Schodack Dance Team's hard work has finally paid off as the whole camp enjoyed watching the Dance Recital on Wednesday night.
Oh Canada! Last night the LTs came back from a fantastic 3-day trip to Montreal, Canada where they devoured Poutine, explored New and Old Montreal, got some swag Roots Apparel, went jet boating, and went to La Ronde, a Six Flags Amusement Park. Many of the LTs even came back to camp with treats for their bunks, such as Maple Candies, which they really enjoyed. Below are pictures of the jet boating experience. Truly a surreal moment.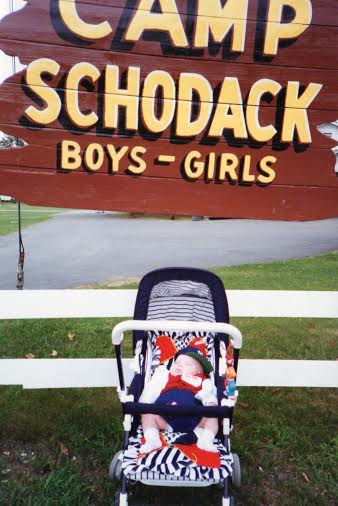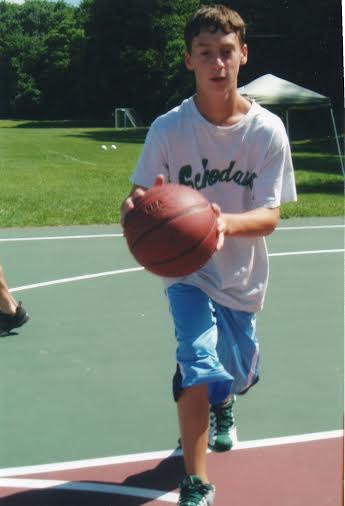 While the LTs crossed international borders, the rest of camp enjoyed their own Trip Day with trips to the movies and bowling for Junior and Middle campers, and a movie and  scenic 2 mile hike at Schodack Island State Park for Upper Camp.
Congrats to the Mic Mac Girls for winning the Cleanliness Cup this week and for the second time! Keep it up ladies.
Throughout this whole week we are hosting the Bonus Ball Tennis Tournament. The tournament is held during Camper Choice periods and the goal of the game to to accumulate as many points as possible. Every 3rd point is a bonus point, which is why it is called the Bonus Ball Tournament!
The final leg of Triple Crown, Bunk Plaque Night (BPN), is this Saturday. Bunks have been practicing their amazing songs all week and plaques have been brewing in the art shack.
Once again Tribals is in the air as this whole week there have been many Tribals fakes. Campers are anticipating the return of the whole Marvel Universe to help us break Tribals.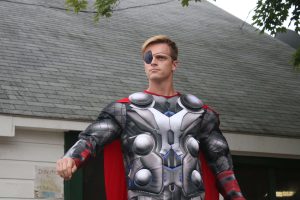 Division Spotlights of the Week:
Mic Macs: This week was another great week for the micmacs! We had a great trip day to the movies and bowling followed by a week of fun activities.  Yesterday we had a big division event called "Messiest Activity Ever." We found gummy bears in whipped cream, skittles in flour and ended with a giant micmac egg toss.  We also got to perform the dances we have been working on all summer with Elicia dance at the camp dance recital. We are so excited for BPN on Saturday. We can't wait to show the rest of camp all our hard work! – Allison
Junior Boys: Another spectacular week for the junior boys! Not only have we been rocking it out at activities—everything from archery and soccer to the climbing tower and horseback riding—but we've also had excellent special events. At the Carnival, we loved playing in a huge bouncy-castle waterslide, hanging out with mimes, and trying to win carnie games run by our leadership trainees. On Monday for night activity, we line-danced and sang along with a hilarious hoedown band, doing the Cowboy Walk and hearing different types of string banjos and wood instruments. On trip day, we went to the movies, to see either Hotel Transylvania 3 or the new Teen Titans movie, and afterward hit the bowling alley for glow in the dark bowling. We're having an amazing time and can't wait for Superhero Day and Tribals around the corner! – Berg
Junior Girls: The girls have had another wonderful week here at camp! The week was full of so much fun and excitement, the girls this week "snuck out" with their counselors to the hockey courts and old basketball for some great bunk bonding time, and star gazing! The girls had a great time eating their cookies under the stars looking for all the constellations they could. The LT's then put on an amazing carnival with so many different games, and activities such as face painting, fortune telling, dancing to some of the best tunes, cookie decorating and so much more! The girls then put on their dancing shoes, and plaid for a night of line dancing and a wonderful hoedown! The girls got to learn some new line dances and enjoy some classics such as the cupid shuffle, and cotton eye joe! And on trip day the girls went to see a movie and then go bowling! The girls had the option to see Hotel Transylvania 3 or Teen Titans! Both of which the girls had a blast seeing and to add to the excitement they were able to have their favorite movie snacks, and right after were off to bowling. Bowling was a great time where they got to listen to blasting music while having the neon lights and black lights on in the alley. Thanks for reading! – Maria
Middle Boys: We had another AMAZING week here at Schodack! The middle boys had a fun packed week, starting off with alumni day. So many of our campers got to see some old friendly faces around camp, as so many of their former counselors came back to say hello and bring some unexpected excitement to the weekend. The following day we had such an amazing afternoon with the LT's putting on a wonderful carnival! There were tons of games, and activities such as cookie decorating, basketball, dancing, mimes running around, face painting, fortune telling, and so much more! Then Monday night everyone put on their best plaid and cowboy boots for the hoedown, where we learned line dancing of all kinds to current and past time favorites! Then trip day came around and we went to bowling and a movie! Bowling was a blast as black lights were going, the lanes were lit up, and music was blasting! And to end the day we had a thrilling time at the movies where the boys went and saw Ant Man and the Wasp or Hotel Transylvania 3! As they came out the campers were left with excitement and joy from watching such great movies and having their favorite snacks! And as the week is coming to a close the boys are working hard on perfecting their BPN for this weekend! – Kaish
Middle Girls: It has been such an incredible week for the Middle Girls Division! The girls have been having a blast with their hush buddies, writing clues and giving gifts like drawings and string bracelets to their friends in other bunks. They are all looking forward to the big reveal in the next couple of days! It has been so nice watching the girls get fully into the swing of second session; despite a couple of rainy days, the girls have been enjoying a normal camp schedule and loving all of their favorite activities (gymnastics, lake, swim, and arts & crafts being some of the most popular). The girls have also worked hard preparing for last night's s dance recital, where each bunk performed a routine from their dance sessions! Things are about to get crazy for the home stretch here at camp, with the Variety Show, BPN, and Tribals coming up around the corner. We can't wait to finish the summer on a high. – Halle
Upper Boys: Scho-dack Fam-i-ly!!! I hope you all have been enjoying your week. We sure have.  The highlight reel of the past seven days is phenomenal. Night Activities was definitely where the most activity was this week (no pun intended…ok it was slightly intended). Just a few nights ago, we threw on some flannels and bandanas and had ourselves a good old fashioned hoedown. I must admit some of the boys were apprehensive at first but after five minutes we were all in the swing things, learning some new moves. If I had to pick my favorite day of the week however, it would definitely be today. With the LT's away in Canada Senior Camp stepped up to the plate and volunteered to serve the meals. I beamed with pride as we set up the dining hall flawlessly, serve the meal efficiently, and cleaned up pristinely. The future of the LT Program is for sure in good hands. This next week should only get more exciting as I have another Senior Boy Special Event Day up my sleeve. Can't wait to fill you guys in, until next time… – Uncle Ro
Upper Girls: Another incredible week for the Senior Girls! We spiced things up Sunday night with our first-ever Senior Division Debate Night, hosted by myself and Pharoah! We split into 12 teams and debated hot-button issues such as "Should camp build a second tunnel?" and "Should senior campers have to compete against the LTs in Triple Crown events?" The healthy, good-spirited competition lifted everyone's energy throughout the fifth week. Wednesday, we got rained into the Rec Hall for a movie afternoon, and Thursday night we played Just a Minute to test our improvisation skills and enjoyed stop times to quiet down at the end of a rainy week. We're so excited for Bunk Plaque Night this Saturday (all of the girls' BPNs are phenomenal!) and to launch into end-of-season special activities! – Shira
Here is a copy of today's Schodack Scoop and some other pics from the week: