Tribals is Coming…
We are so happy to be writing this newsletter on a sunny day!! While this week brought a lot of rain, camp was still jam-packed with so many fun activities. Campers found their rhythm at the drum circle, where they were able to make beats and play music with friends. On our Special Event Day, we brought back the old-time favorite… Gold Rush! Campers looked for hidden multi-colored coins, chased after and caught LTs for bonus points in hopes of winning one of the many coveted prizes: leading Fire Circle, a cooking session of their choice with Chef Hess, a pizza party, breakfast in bed, Dunkin Donuts, and leading the walk to Fire Circle. Perhaps the most exciting of all though were the multiple Tribals fakes! This year the theme is The Incredibles, and the fakes have been nothing short of amazing. We can't wait for Two-Day Tribals to begin. By the next newsletter, we may even have a winner! 
Our weekly video round-up!
Special Events
Talent Show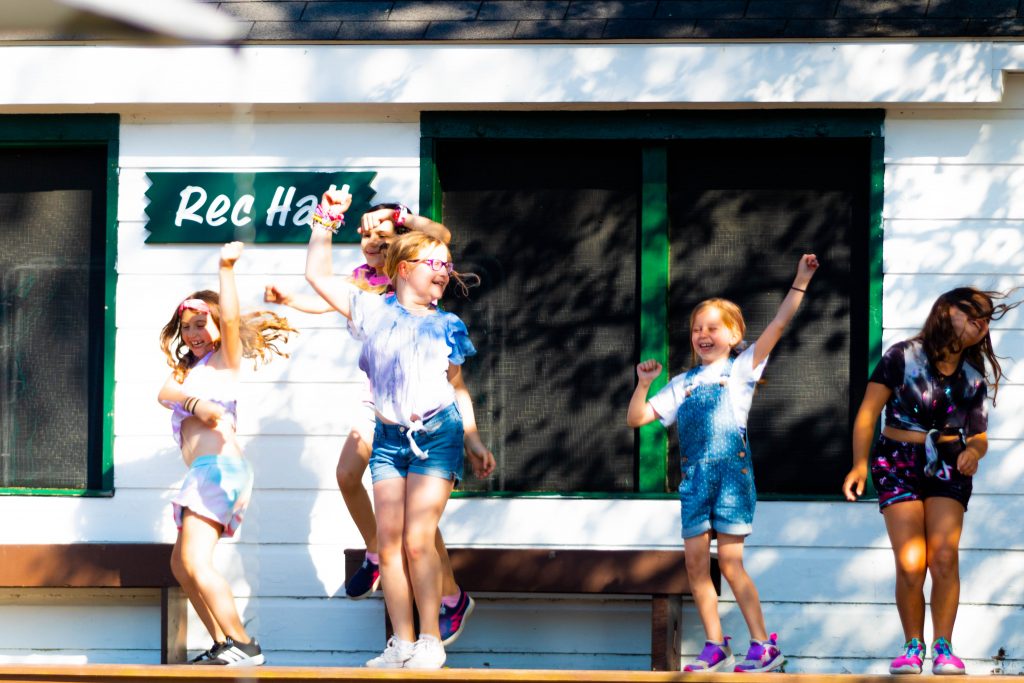 The first leg of the world-famous Schodack Triple Crown took place on Friday and Saturday nights of last week. The first night was outside on the Rec Hall steps, with an incredible lighting and sound set-up from special events masters Carter and Doug. On Saturday we returned to the Playhouse due to the rain for an amazing evening of skits.
There were so many wonderful, fun performances by everyone on stage for both nights. Ultimately though there is only one winner for each division, so congrats are due to the Hawthorn Boys (Junior/Super Junior Camp), the Spruce Boys (Middle Camp), and the Super Senior Boys (Upper Camp) who each took first place in their respective age groups. Will one or more of them go on to win the Triple Crown this year? Only time will tell.
Below we have pictures of all of the bunks just before they went on stage to perform and some pics of them performing on the night!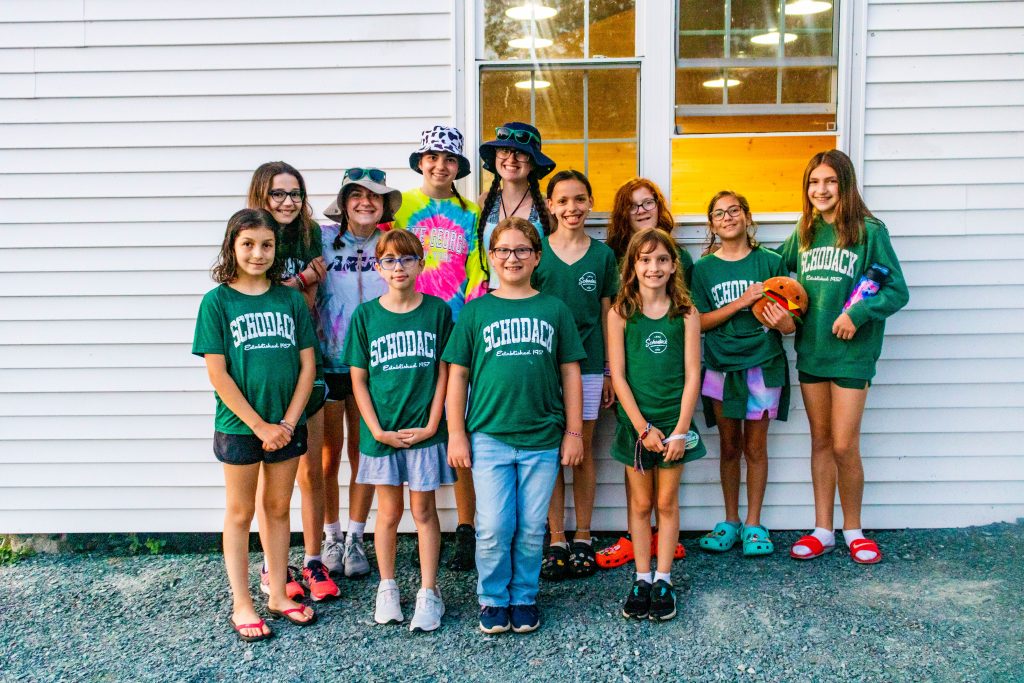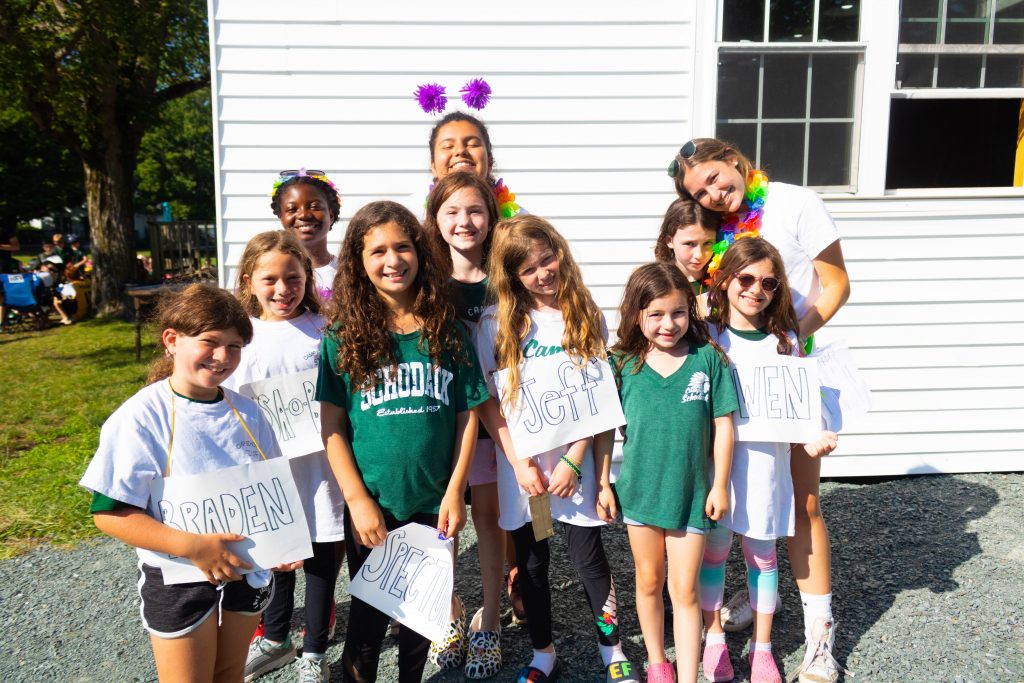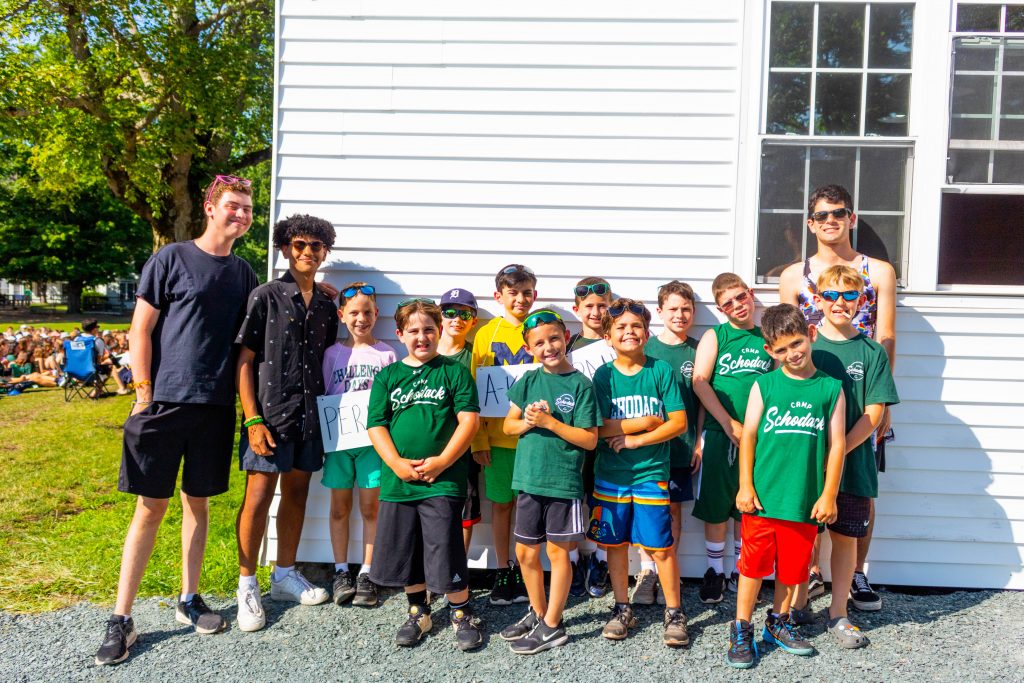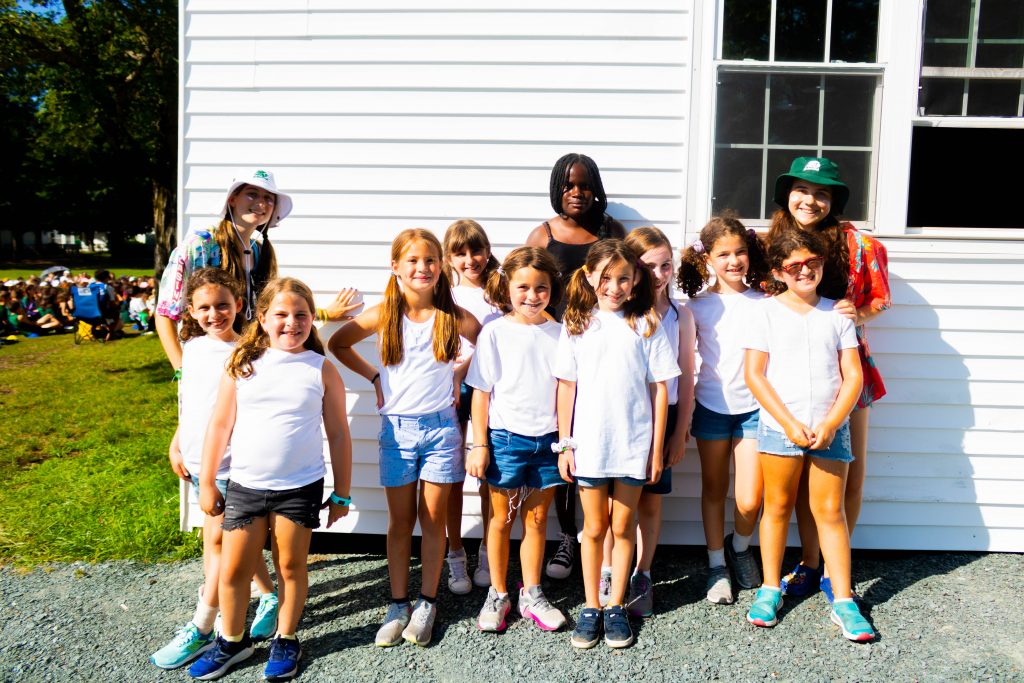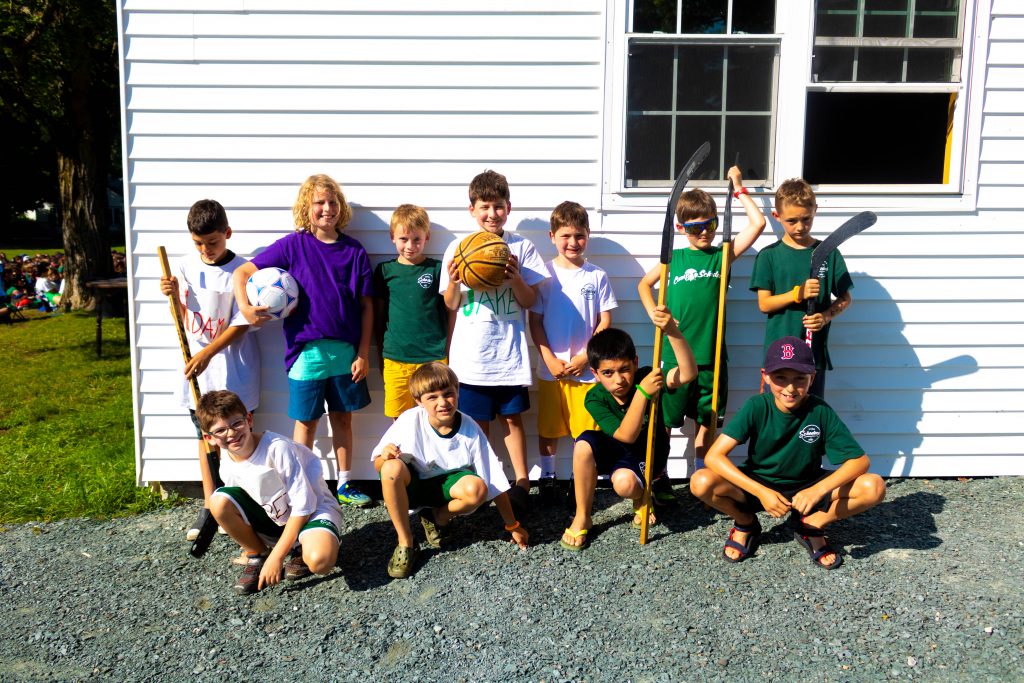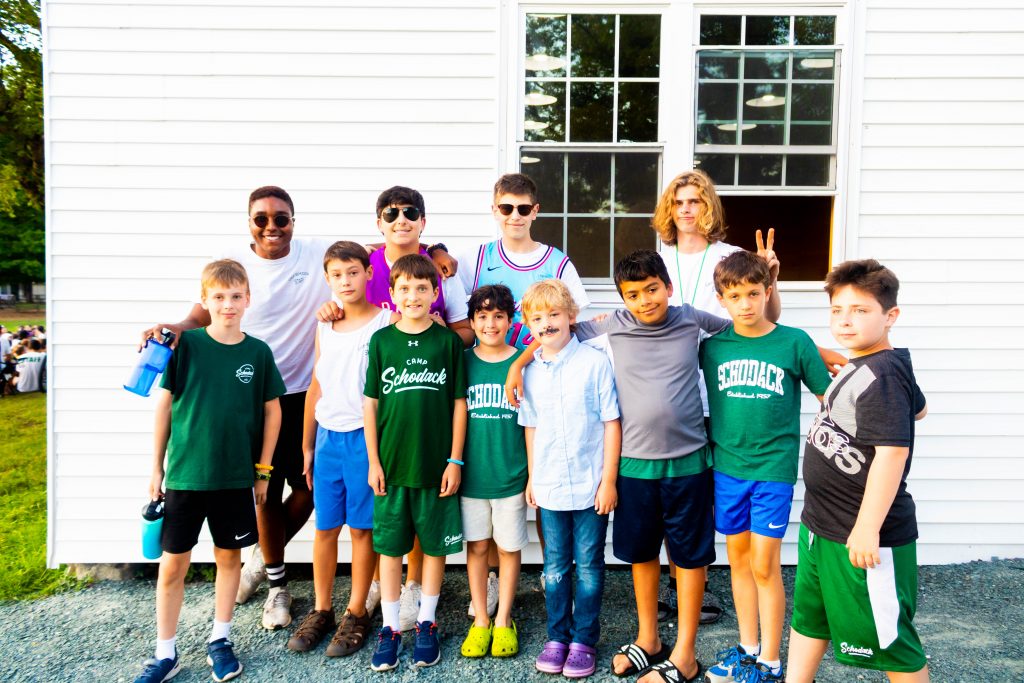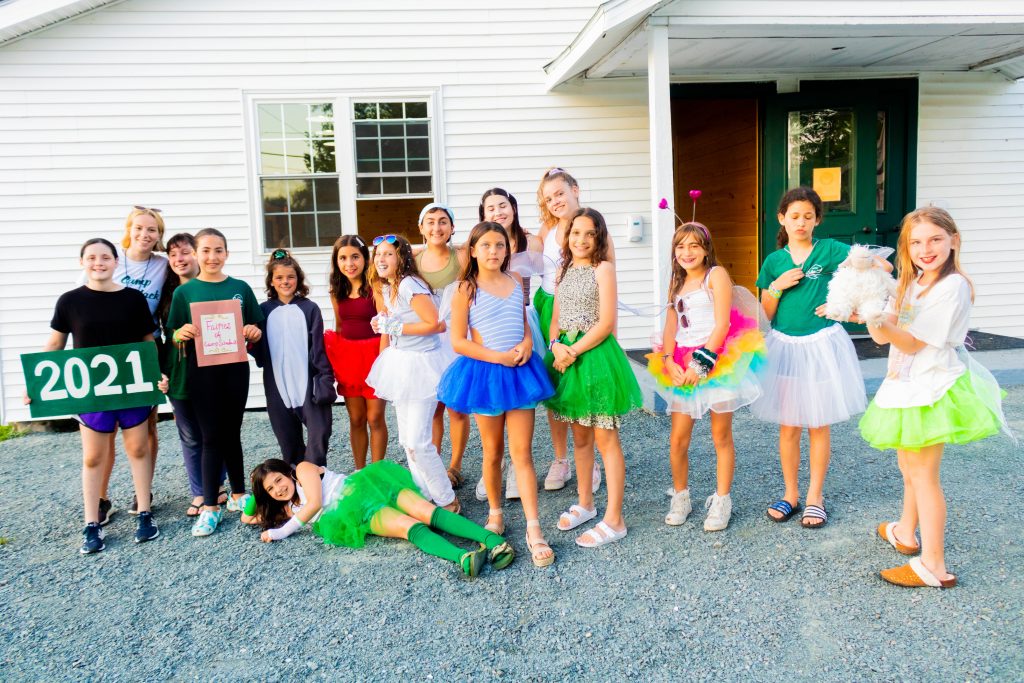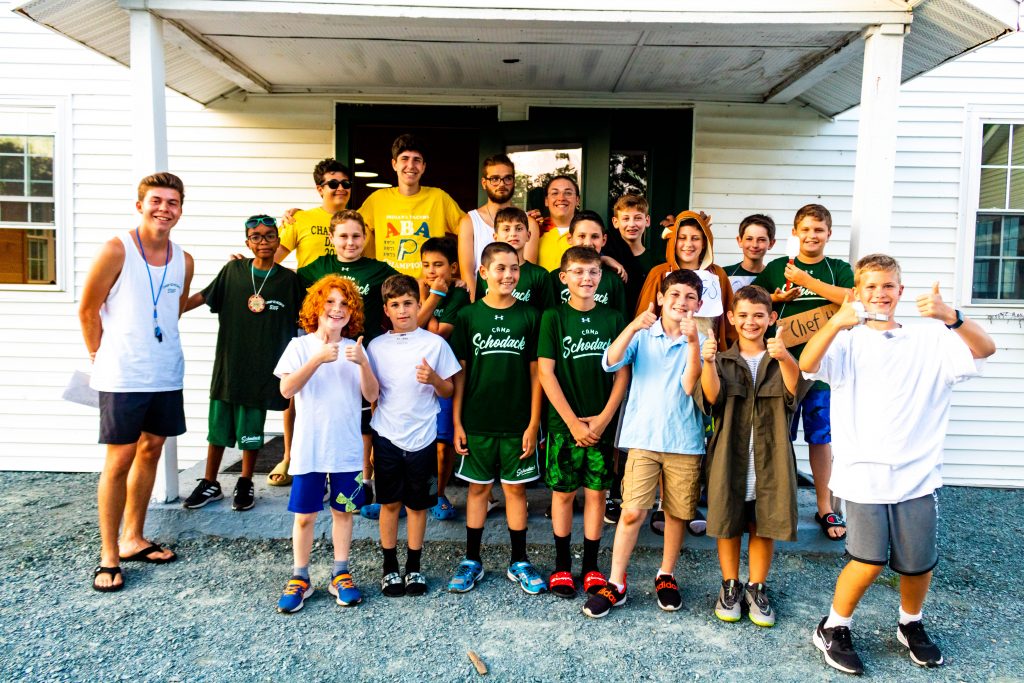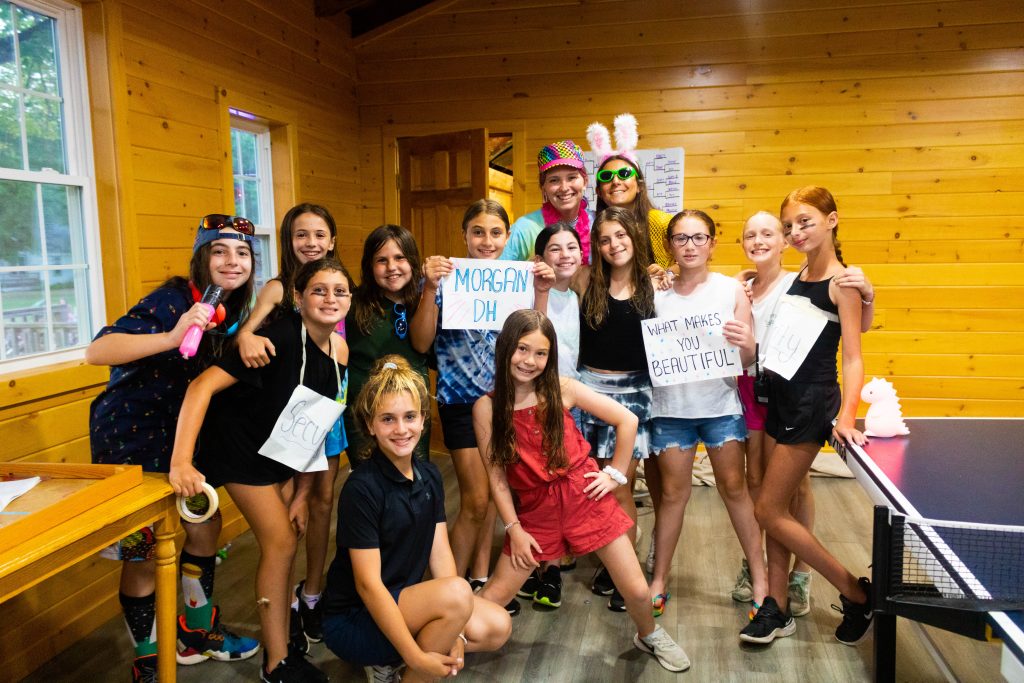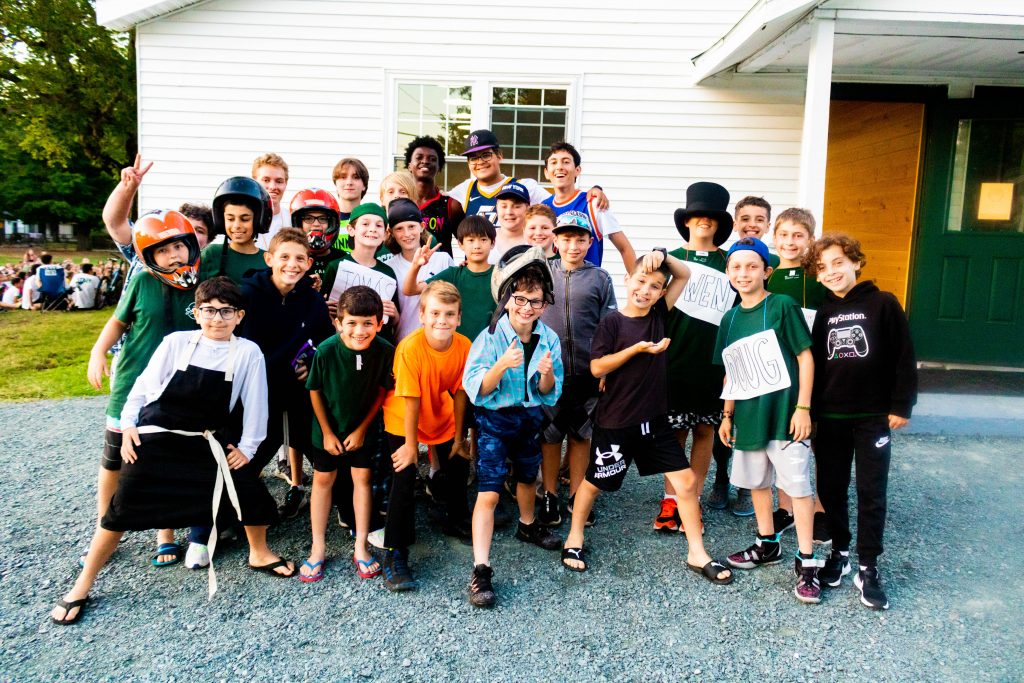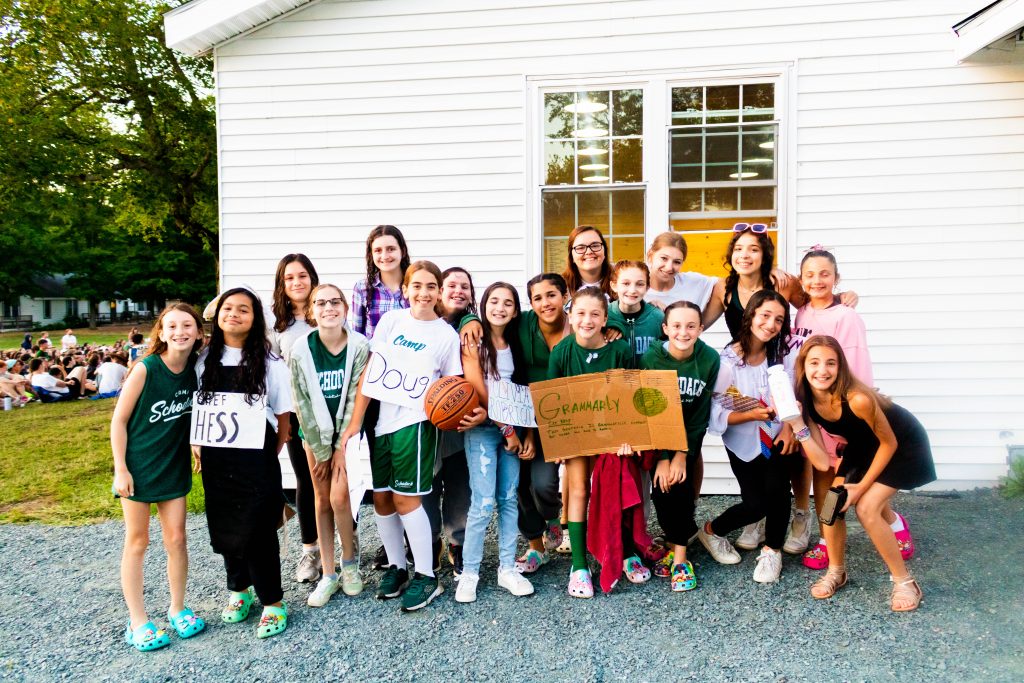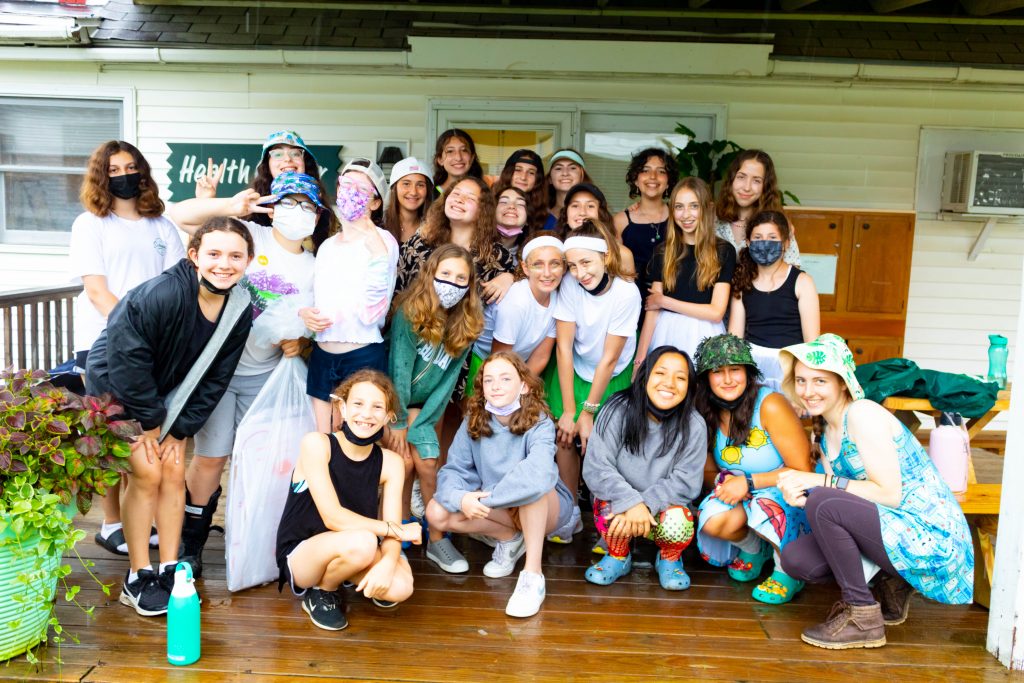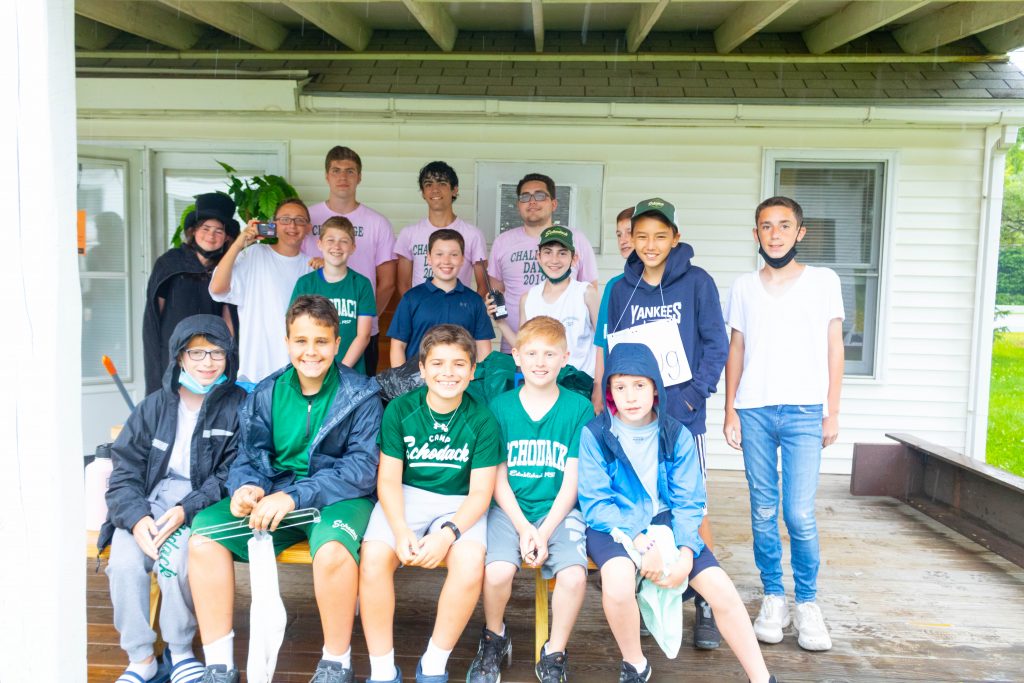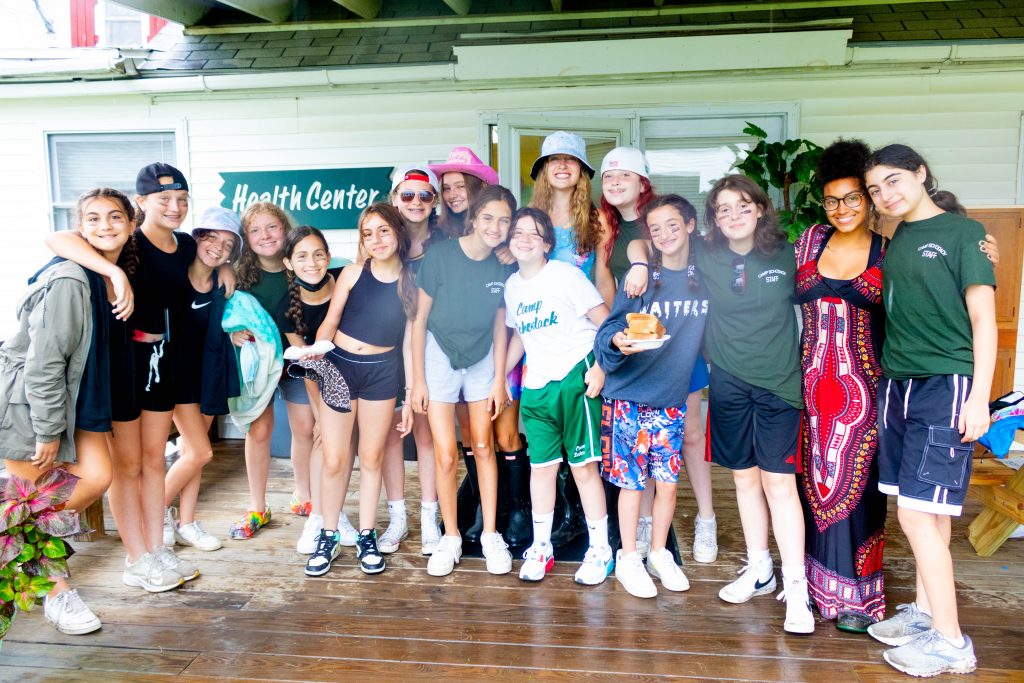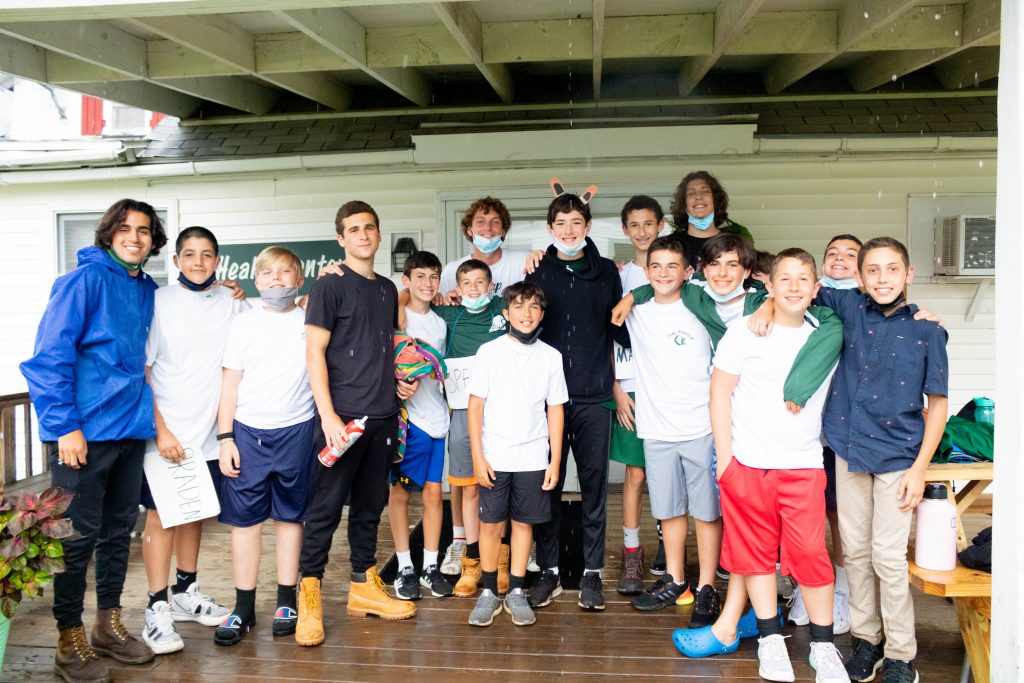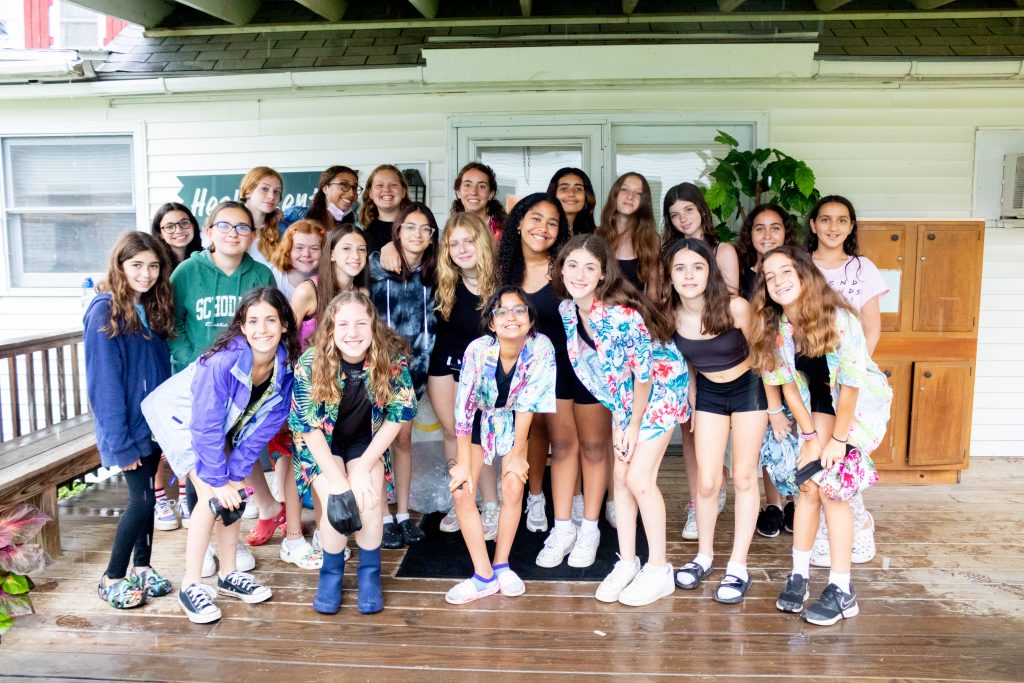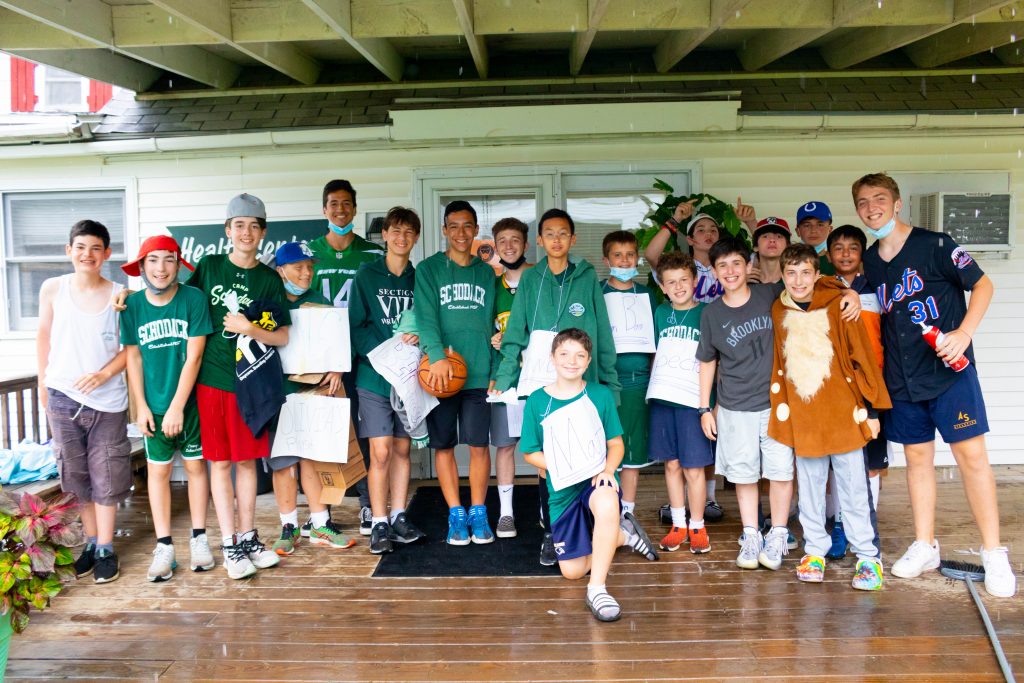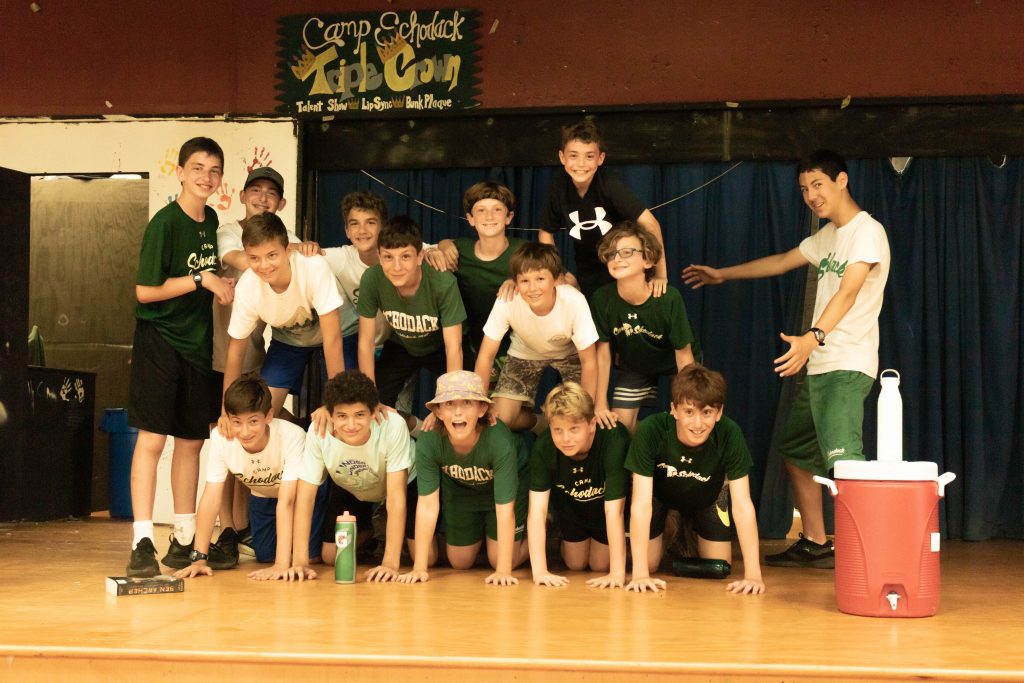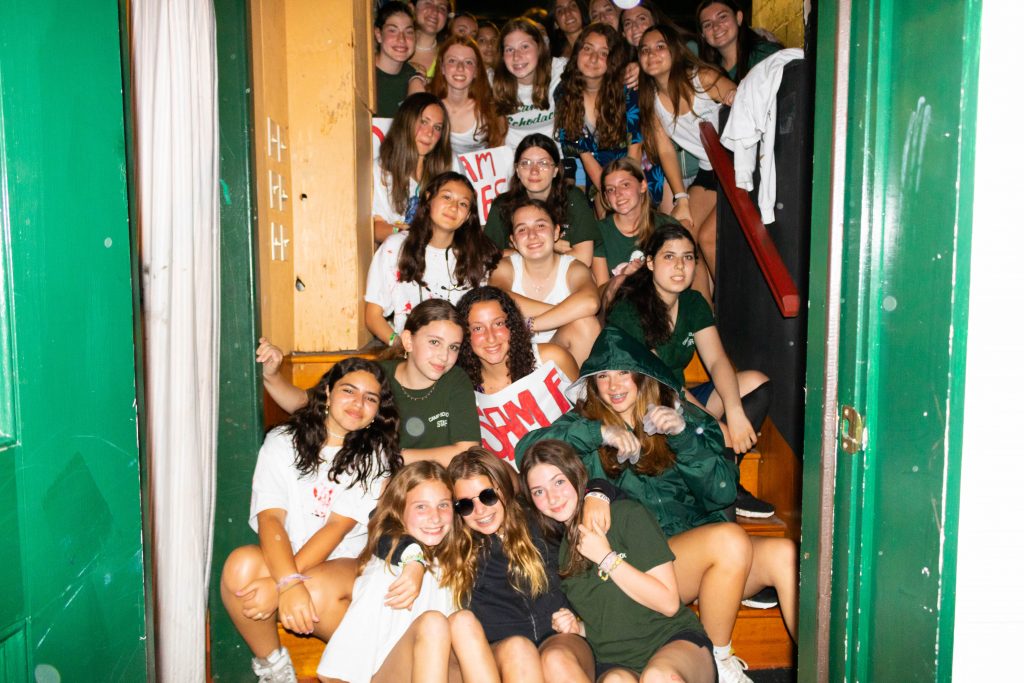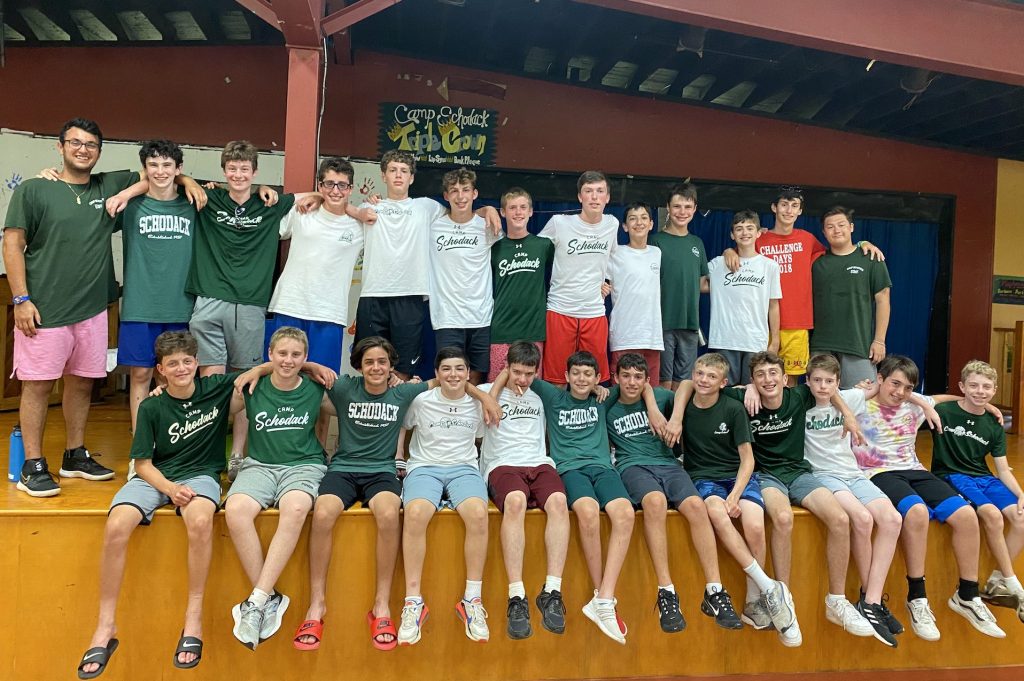 Tribals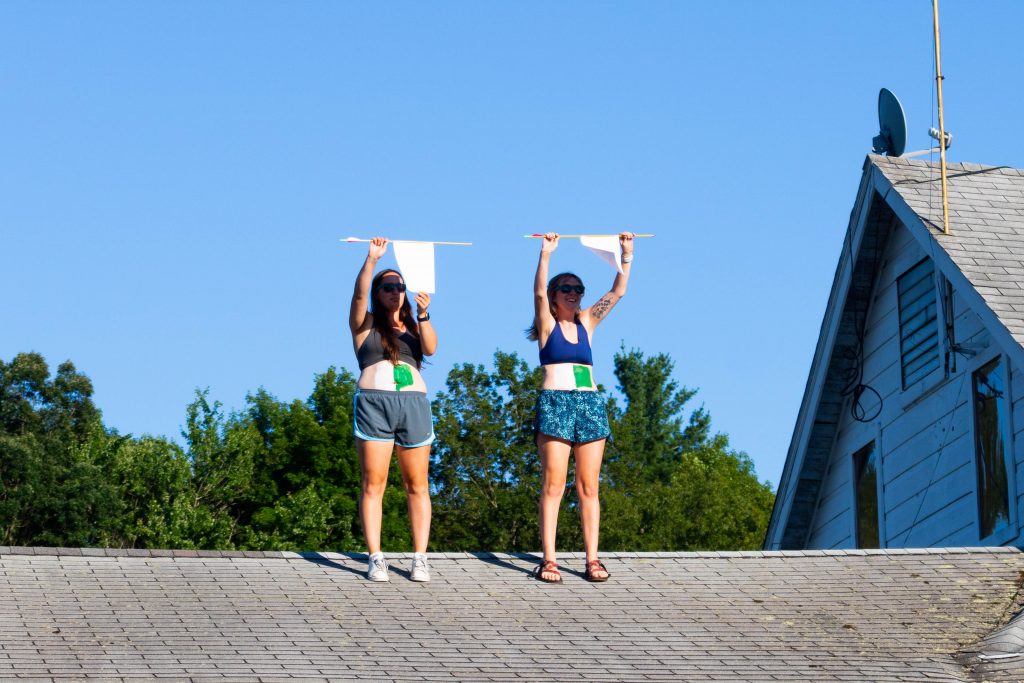 The sound of firecrackers means only one thing here at Schodack…Tribals are coming!!
Much excitement has been building since members of Head Staff first appeared on the rooftops this week to announce that 2-Day Tribals are coming. Various 'fakes' have already taken place and the theme is building as campers try and out work out who this evil mastermind, 'Professor Persuasion' might be. Rumor has it that he is controlling all of Head Staff with his mysterious forces – Will good triumph over bad? Will we ever find out the Professor's identity? Let's hope we find out soon!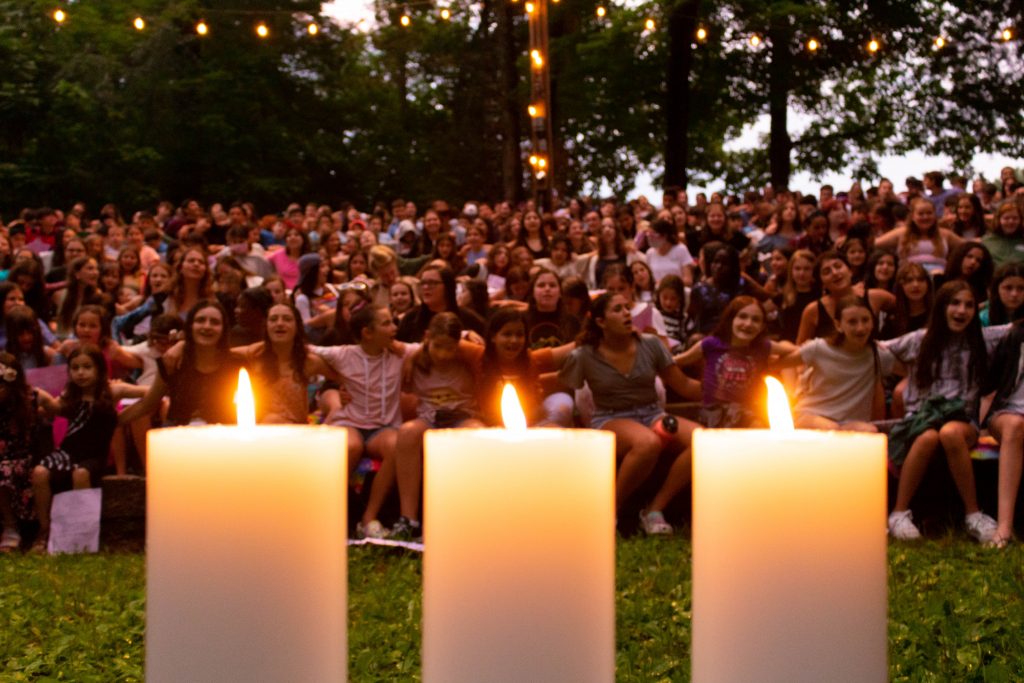 Division Spotlight – Super Junior Camp
Super Junior Girls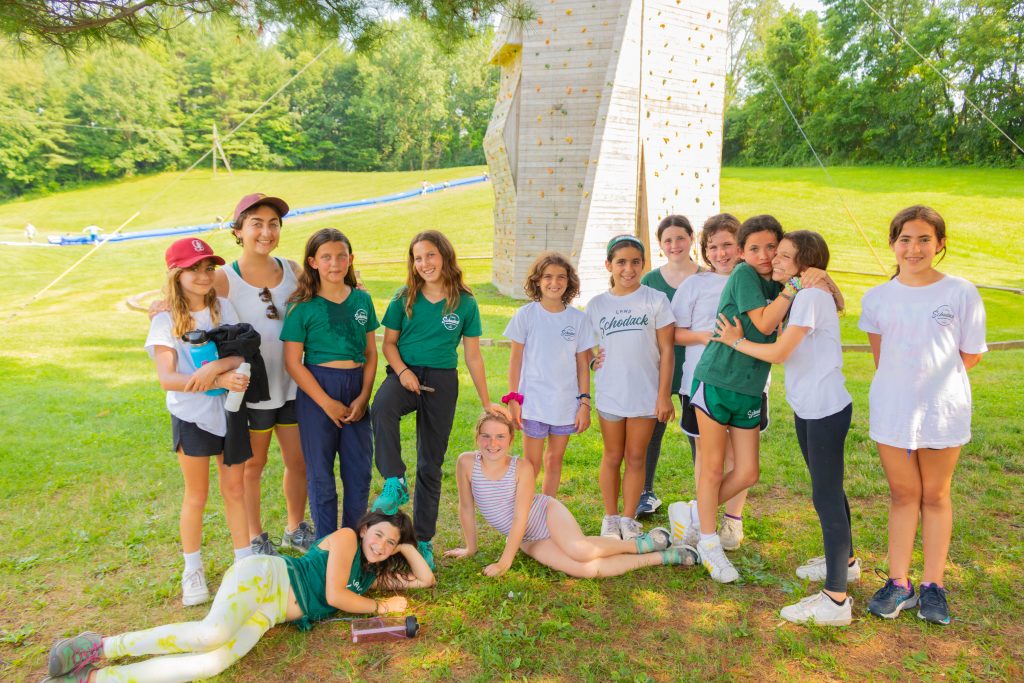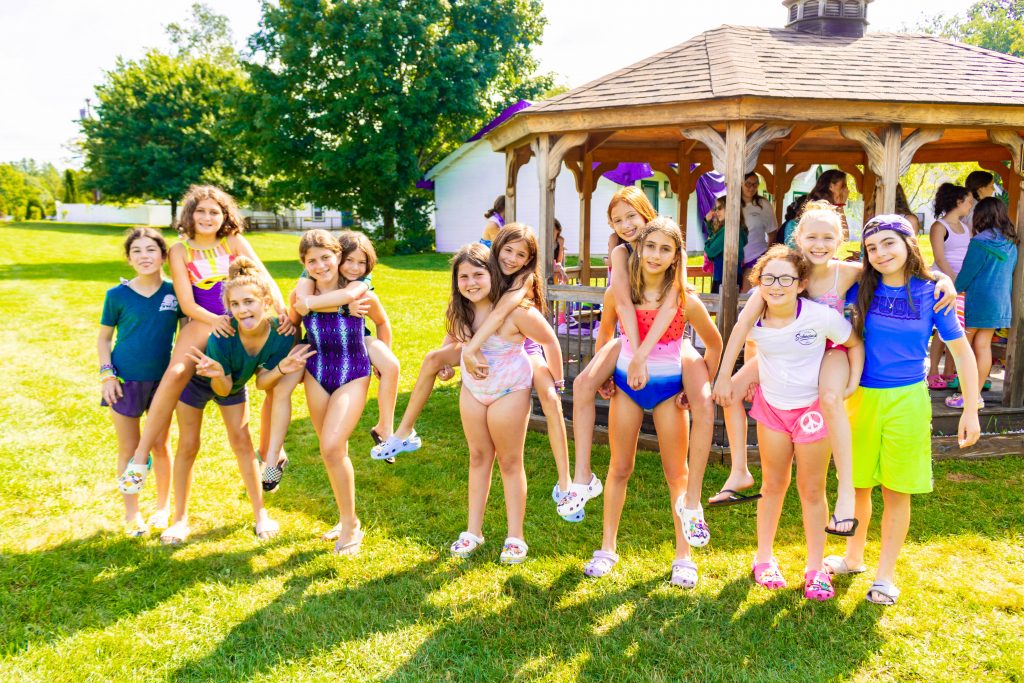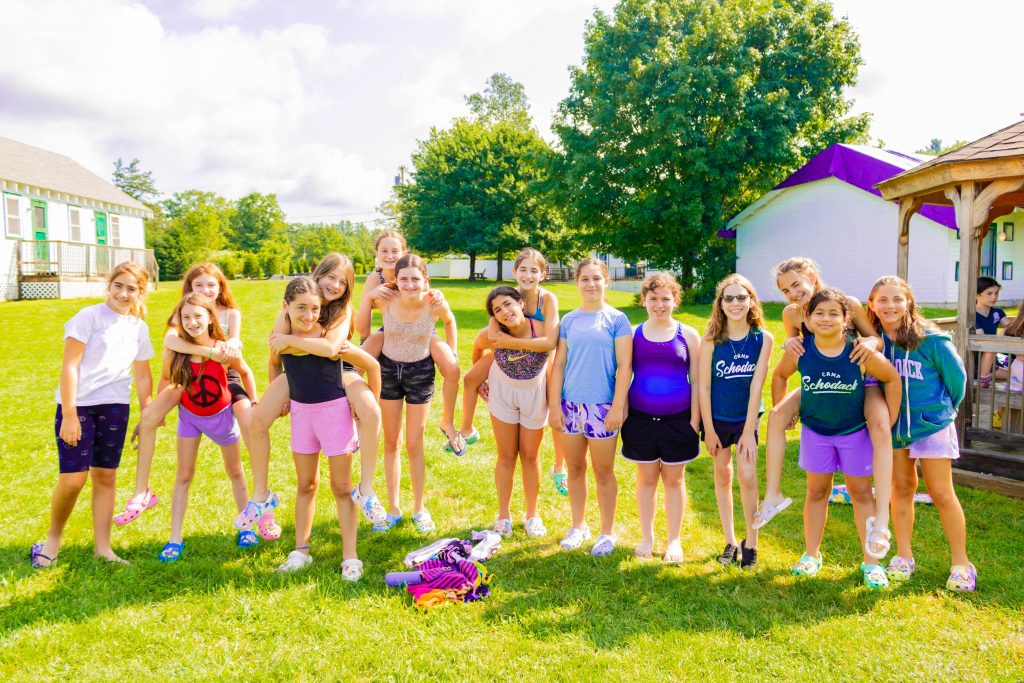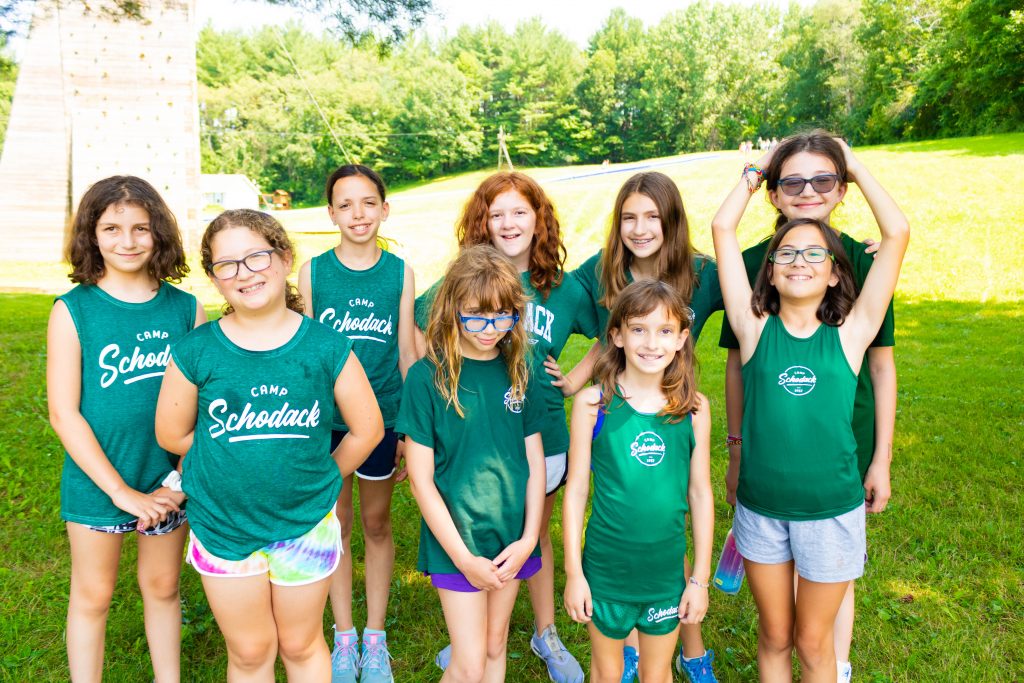 Hi everyone! The Super Junior Girls have had a blast this week, from zipping down the waterslide to performing talent shows in front of the camp, the smiles and laughs are never-ending. Below are a few fun highlights from this past week…
The Elm Girls in G3 had a blast preparing for Talent Show, in which they performed the "Schodack Fairies." The Warmth, Tradition, and Spirit fairies had all gotten lost and they were on the search around camp to bring them back. Along with that, they also were the first bunk of our division to go down the waterslide, which they have been raving about ever since.
The Hawthorn Girls in G3a have been loving camp, from their 'personal' tetherball court located right outside of their bunk to planning a wedding (yes, they even made invitations to pass out)! For the Talent Show, the girls put together a camp version of Jimmy Fallon to perform to the whole camp, topping off the end with a dance some of the girls choreographed and taught to the entire bunk!
The Maple Girls in G4a are always having so much fun, whether it's doing face masks during rest hour or dancing their way around camp, they are constantly sharing lots of laughs with one another. They put together a Schodack YouTube video to perform for Talent Show, this included various skits (and "commercials") showing all the 'ins and outs' of what Schodack embodies.
The Oak Girls can always be found giggling doing their bunk "hamburger, cheeseburger, big mac whopper" dance around camp. For their Talent Show, the girls put together a Schodack Freaky Friday skit, in which the campers and counselors switched roles and lived a day in the life on camp. They were beyond excited to get to act out what life is like when you are on staff and had so much fun on the stage!
This week all of the bunks' special event was a Gold Rush where the campers had to earn points to win various prizes for their bunks. To get points, they ran out into a field that was covered in colored chips (each color holding a different point value), these points were then used to participate in an auction to win specific prizes. The girls won a special night activity for all of the Super Junior Girls, a night activity with Chef Hess cooking in the camper kitchen, along with a couple other fun activities.
We have a bunch of fun surprises planned for this next week and are so excited to have a blast. Rain or shine we will continue to make amazing, unforgettable camp memories in 12123.
A special shoutout goes to the Oak Girls for winning the Cleanliness Cup this week, which means they were the cleanest bunk on camp. Their prize was being able to dump an entire bucket of ice-cold water on their division head (me). Watching their faces light up when their name got announced was worth me getting soaked in front of the entire camp!!
Xoxo,
Morgan
Super Junior Boys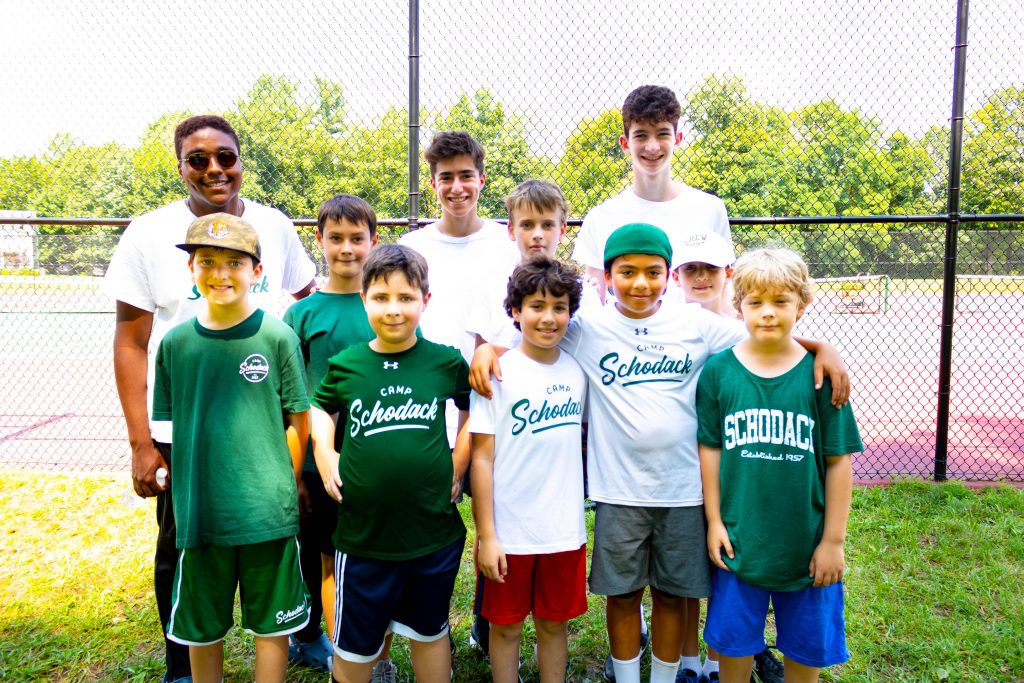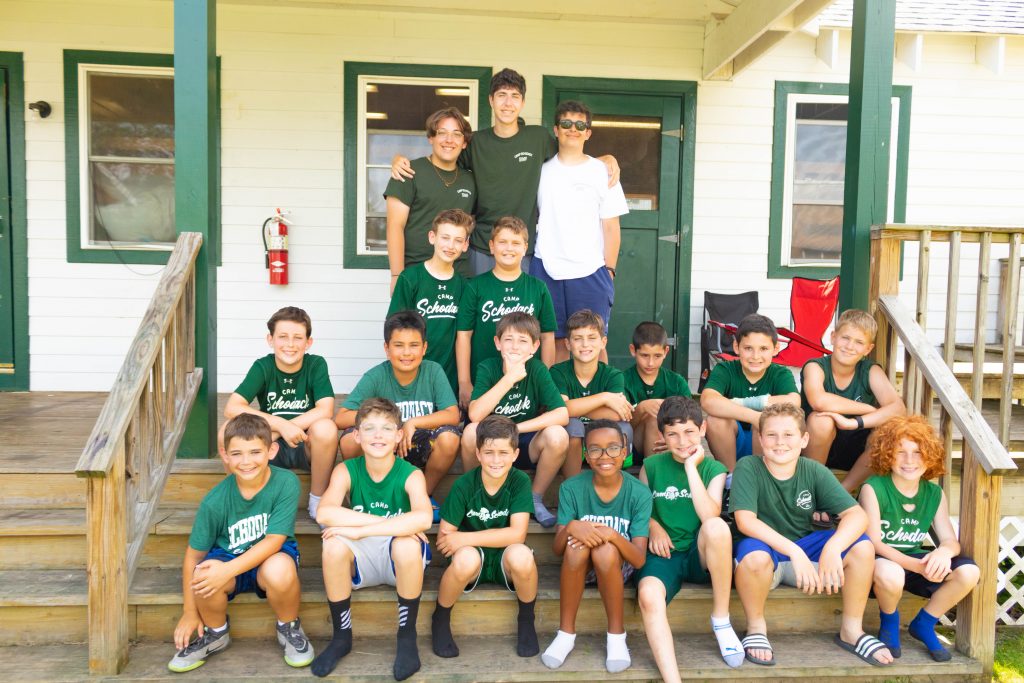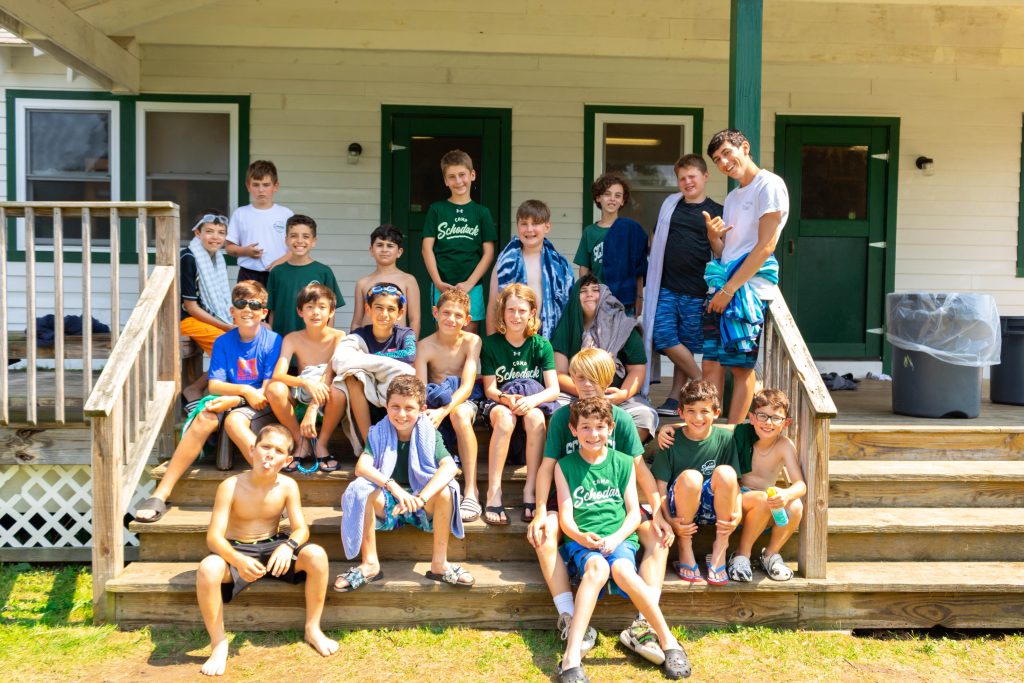 A Big Hello from the Super Junior Boys here at Schodack! This past week has been fun-filled!
This past Saturday we had our first event of the Triple Crown! The Super Junior Boys competed against the Junior Division to put on a one-of-a-kind show for the whole camp. The Maple Boys put on a show Titled "Schodack 2020: A walk into the past". The Elm Boys presented, "Borat comes to Schodack." Lastly, the Hawthorn Boys put on a show titled "The Schoonies." Every Super Junior boy put in so much dedication and hard work. The Elm Boys Placed 2nd in the division and coming in 1st place was the Hawthorn Boys!
A Group called "Path to Rhythm" came to camp and hosted a drum circle in the Garden. Each bunk had the exciting opportunity to join in and play drums. It was fun and engaging for all!
For our special event this past Wednesday, Camp hosted an exhilarating game called "Gold Rush." Each bunk competed amongst their division to hunt for special colored tokens. After three rounds the points were tallied and Bunks got to choose a special prize. The Maple Boys collected the most points across the division and decided on a Pizza Party for the Bunk. The Elm Boys chose to have a relaxing "Bunk Night" and the Hawthorn Boys chose extra night canteen!
All bunks have had a wonderful time in the Art Shack this week tye-dying shirts! They had so many different colors to choose from and their final designs are all so creative and unique.
The Hawthorn Boys have been enjoying all activities. They've already started to work on the next event of Triple Crown…Lip Sync! They are showing great teamwork by putting their heads together to create a fun show.
The Maple Boys love spending their time in the quad playing baseball! They also enjoy heading to the Garden to play a game of basketball with everyone too. They're loving the lake and have had such a fun blast riding on the banana boat.
The Elm Boys have had a blast in all activities. One of their favorite things to do as a bunk is playing cards during rest hour! They host different card games each day, but some of their favorites are Black Jack and Palace. A few Elm Boys are also in our production of the Little Mermaid a they all love the Climbing Tower.
We can't believe this week is already coming to a close! We know that more fun is up ahead and are soaking in each and every moment!
–Reagan
Division Write-Ups
Juniors
Junior camp has had a great week at Schodack! With a bit more sunshine in the past few days, we've got extra big Schodack smiles on all of our faces! 
For our special event this week- we had a Gold Rush activity! Based on the points that each bunk received from this relay, they were able to select a very special prize. The options ranged from getting a special breakfast in bed from their Division Head to getting to plan the night activity for the entire division!! 
The Aspen Boys had an exciting start to the week with claiming the 3rd place title of Junior Camp Talent Show! Their knock-knock jokes and dance to "Levitating" stole the show! The Triple Crown stars have started working on their Lip Sync to a Lady Gaga song. 
The Cedar Boys were so excited to be the 1st place winners of Gold Rush! They got to select their top choice prize in the Gold Rush Prize Draft which was making their own night snack in the camper kitchen with Chef Hess! We can't wait to see how it turns out! 
The Aspen Girls have been having a great time at their activities! The extra sunshine has allowed for an even more exciting time at the pool and lake! Aside from our instructional swim time, the Aspen Girls have loved playing keep it up in the Old Pool. 
The Cedar Girls selected the best prize at the Gold Rush Prize Draft… their DH will be delivering them breakfast in bed after a surprise morning of late sleep! We'll be working on a menu and a plan to make the morning extra fun! 
The Chestnut Girls love their rest hours! The bunk loves to spend a bit of time each day together playing card games, trading Gibbetz, and braiding hair! Every once in a while, an extra dance party is in the mix. 
As the first session of the summer is nearing its end, we still have so much to look forward to! In the next week, we have Lip Sync, the second leg of Triple Crown, 2-Day Tribals, and lots of fun all around! 
Middle Boys
The rain may be heavy right now but nothing can dampen the spirits of the Middle Boys this week here in the 12123!
Talent Show was the undisputed highlight of the week, with the Middle Boys achieving a rare clean sweep in Middle camp. The Walnut Boys had the audience in hysterics with a show that imagined their Division Head attempting to set up a zoo on camp. Next up, the Sycamore Boys spun a yarn that transported the audience around camp from the kitchen to the LT lounge and which included a dance number to rival those done by the CITs. For their efforts the Sycamore Boys made it onto the podium in 3rd place! The Pine Boys, meanwhile, snuck into a highly impressive second place with some scarily accurate impressions of staff members and a tightly-scripted plot. Finally, the Spruce Boys took to the stage with a skit that included some outrageously entertaining costumes, jokes and acting talent. After much deliberation and a tense build up the Spruce Boys were crowned winners of Talent Show for all of Middle Camp and the celebrations began! Well done to all the bunks and on to Lip Sync next week!
After full days of activities (the Middle Boys remain addicted to nine-square, soccer, basketball and the lake) the boys have got stuck into their night activities, which included a gold rush draft, in which each bunk competed for some outstanding prizes – activity swap, extra canteen and an ice-cream party anyone?! We also had a reverse scavenger hunt, which saw the boys race around camp to collect items to present to the judges (without knowing what the judges would want to see in advance) and a brainteasing trivia night which allowed everyone to show off their general knowledge! Have a great week everyone and stay tuned for next week's blog!
Until next week – Kit
Middle Girls
We had another amazing week here at Camp Schodack, with so much fun all round.
All the Middle Girls put on a great display for Talent Show, practicing really hard. The Pine Girls showed off some great handshakes; the Spruce Girls made us laugh with Spruce Night Live; and the Sycamore Girls entertained us with dancing in When I Grow Up.
This week the Sycamore girls rocked it at the Lake, showing off their knee boarding and wakeboarding skills! They all had so much fun and can't wait to do it again soon.
The Pine Girls had some fun down at the pool with some relays and really got into the spirit of it. During the special event day, they won out of all of middle camp in Gold Rush! What a day and some great team work!
The Spruce Girls made some really cool tie dye shirts in Arts & Crafts this week. We can't wait to wear them all around camp! The rain didn't stop them having fun, with the whole bunk joining in with pool relays.
Night activities have been excellent, with an all middle girls bombardment night. Counsellors and campers got into the spirit and had an enjoyable evening, before heading straight to the showers to wash it all away.
We've had a really fun week here at camp and can't wait to see what next week brings!
Jess x
Super Seniors
The sun has arrived at Camp Schodack and the Super Seniors wasted no time getting back out to their favorite activities! The past week has been huge for all of the Super Senior bunks across Triple Crown, camp activities, and Super Senior only events!
– The second installment of the Super Senior Survivor Series took place two nights ago where the division was split into three teams (Red Pandas, Green Dragons, Blue Zebras) and competed in challenges on the Hockey Courts and in The Pit. While all teams held an advantage for a time, the Blue Zebras won the night and were rewarded with an ice cream party from 16 Handles!
– Both Super Senior bunks put on fantastic shows for the camp at Talent Show last Sunday. The Super Senior Girls performed a Grey's Anatomy spoof about camp titled, "Sally's Anatomy," using the name of one of our fantastic nurses here at Schodack, and the Super Senior Boys introduced camp to "Frankenstein's Vermonster," a hilarious new-counselor who learns about the values of Schodack. While all Upper Camp bunks were amazing, the Super Senior boys took home 1st place, making this the first time an Upper Camp bunk has won a leg of Triple Crown against the Waiters and CITs since 2014! Congrats to all!
– The Super Senior Girls had a great time in their Dance period this week playing games and learning new choreography from movies. After an intense game of Freeze Dance, the girls learned a dance from Teen Beach Movie where everyone was "Cruisin' for a Bruisin'!" Maybe we'll see some of these moves in Lip Sync next week!
– The Super Senior Boys had a basketball night where they got to eat their night snack while watching the NBA Finals in the Rec Hall. The bunk is pretty split in terms of Bucks and Suns fans, so everyone was on the edge of their seat as the game was pretty close for most of the night. They are all looking forward to the rest of the Finals!
The Super Seniors are already having the summer of their lives, and there's still so much more camp to look forward to over these next five weeks. As Lip Sync, a third night of the Super Senior Survivor Series, and a night at Lyons Lake approach, updates from these exciting events will be here quicker than you can say Super Senior! See you next week!
– Eli
LTs
The LTs have had another incredible week. Both groups performed wonderfully at Talent Show and hopefully will have learned a life lesson that – in the arts particularly – it's the process and the performance which counts…and not just about who wins the Oscar!
The LTs continue to grow and learn as they spend time with bunks and at activities. They also got a great sense of responsibility and respect as they (with the LT Staff supervising) monitored the campers in their bunks during the counselors' night off.
The LT Lounge is proving to be a great success, many are looking forward to seeing the recently released movie Black Widow shortly while others are looking forward to the continuing NBA Finals series.
Finally, the night each group spent away at an enormous Air B 'n' B was a tremendous highlight – it was wonderful seeing each group bond in a new setting, and when Chipotle was brought in for lunch the looks of disbelief and then joy was written all over their faces!
Activities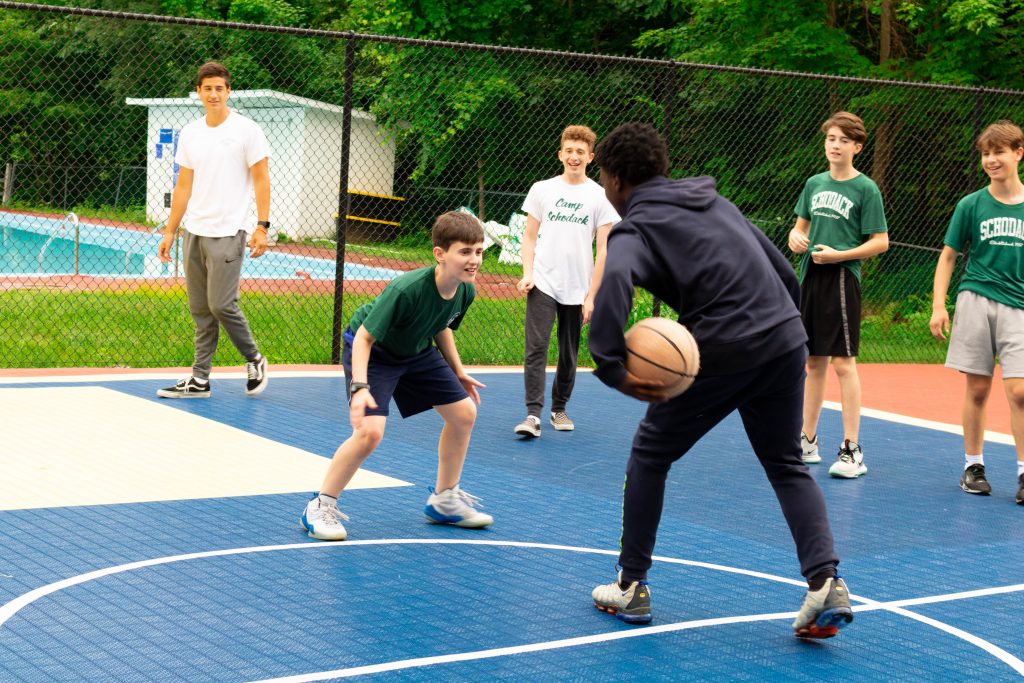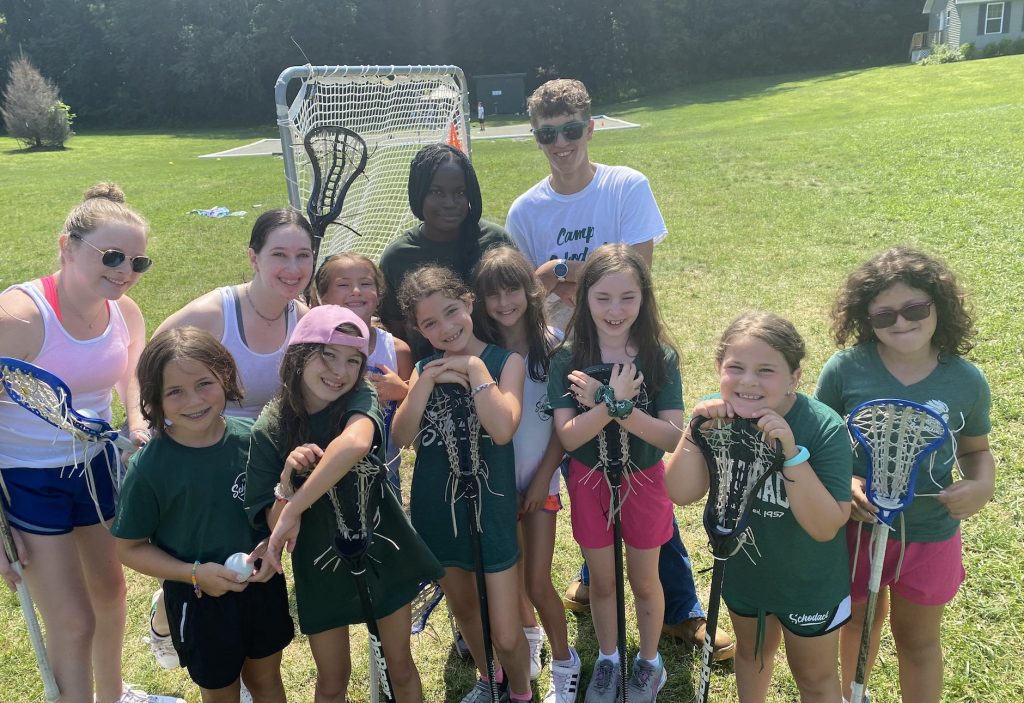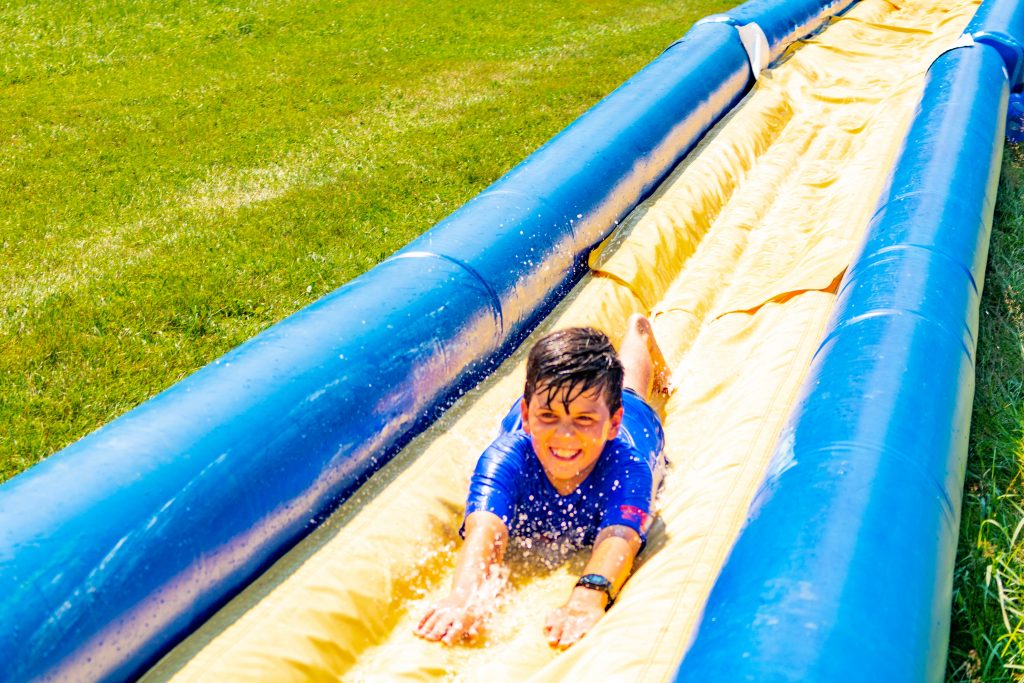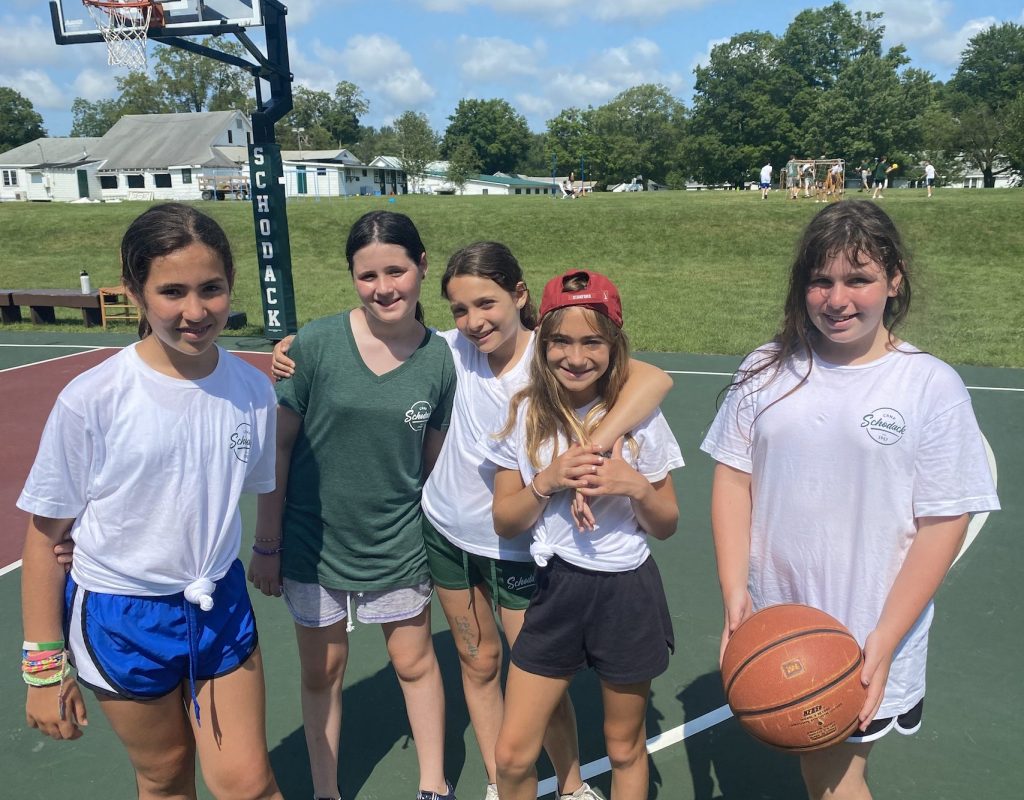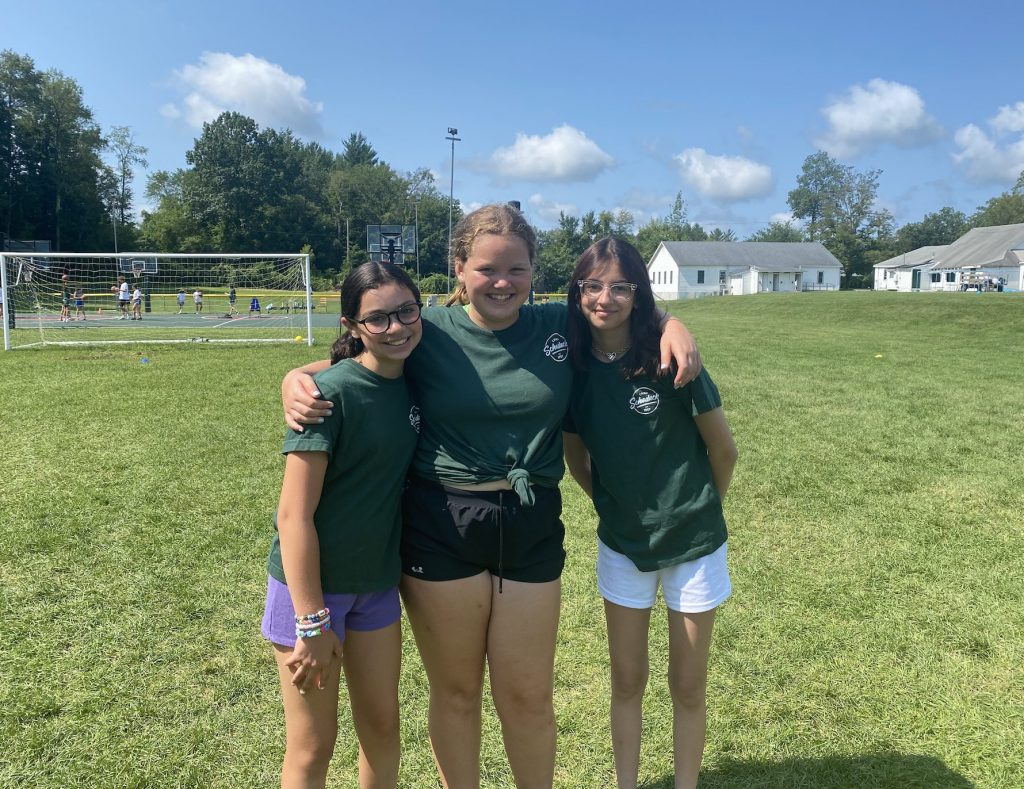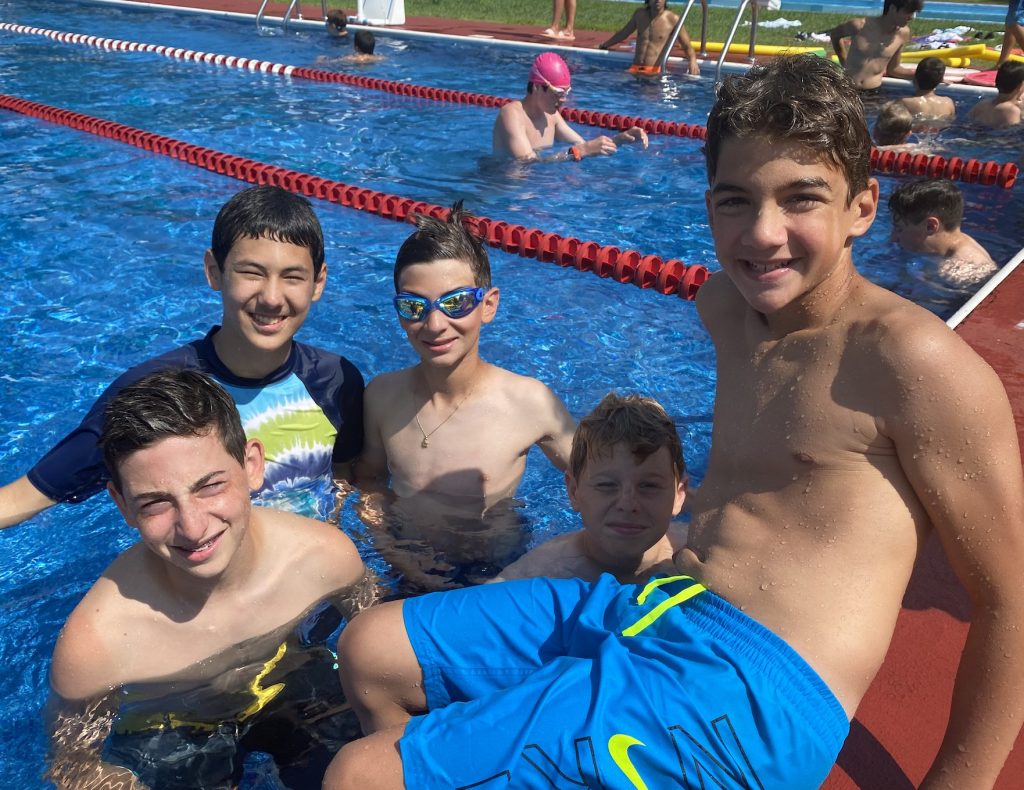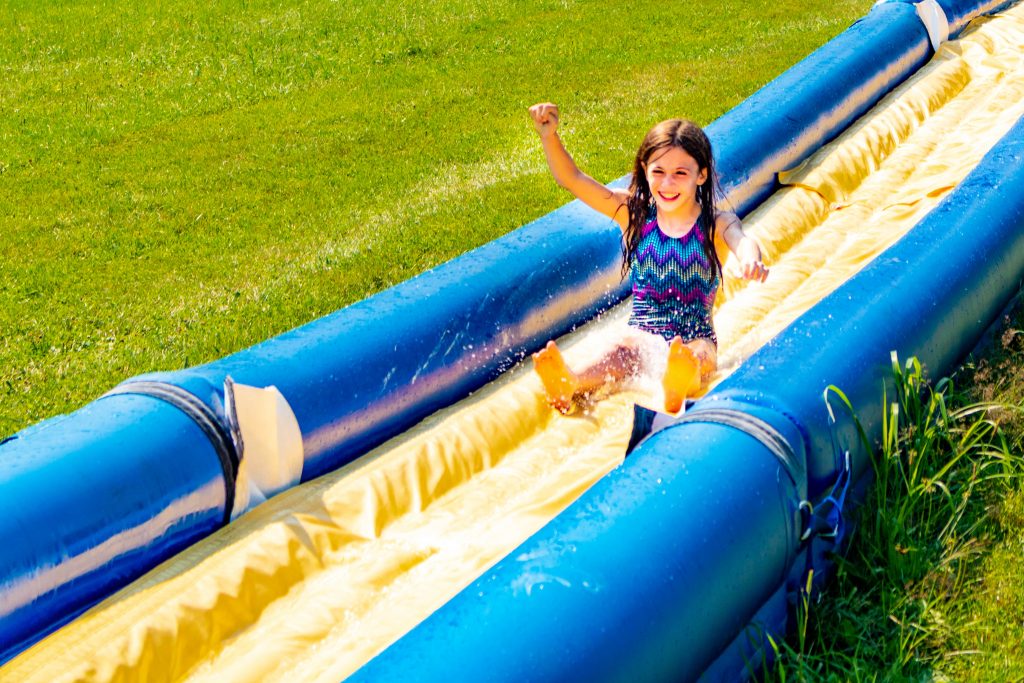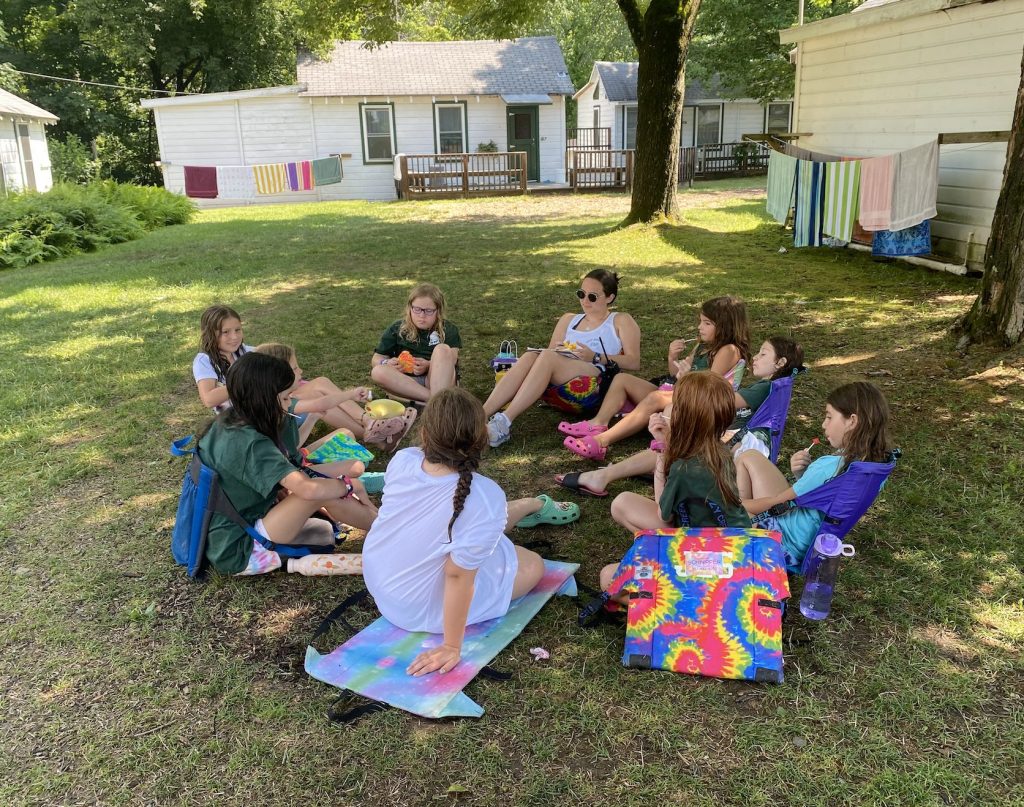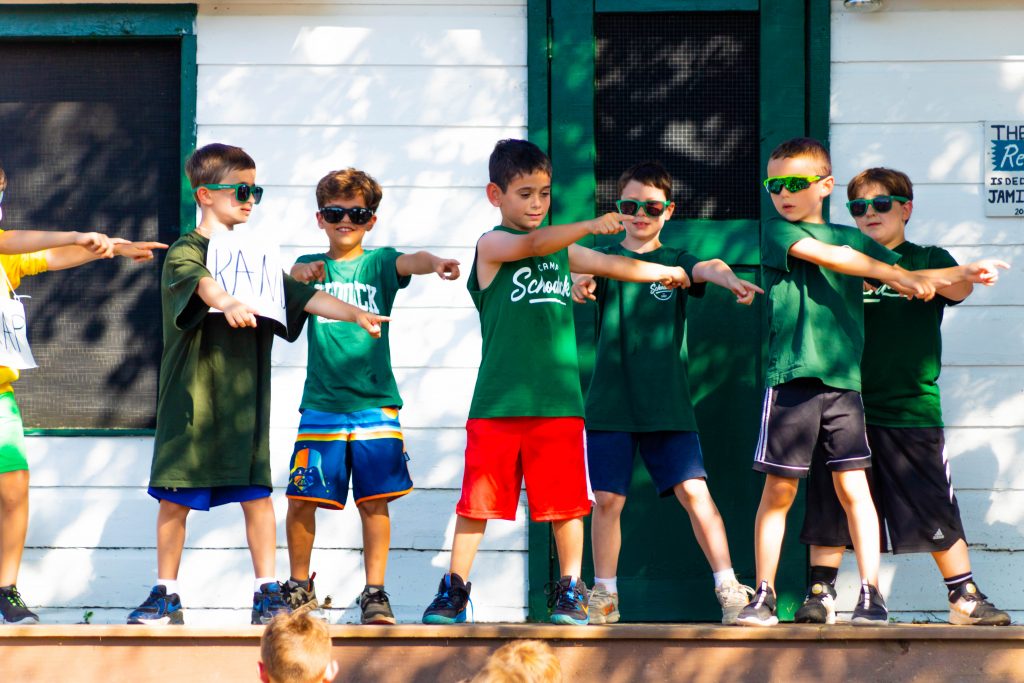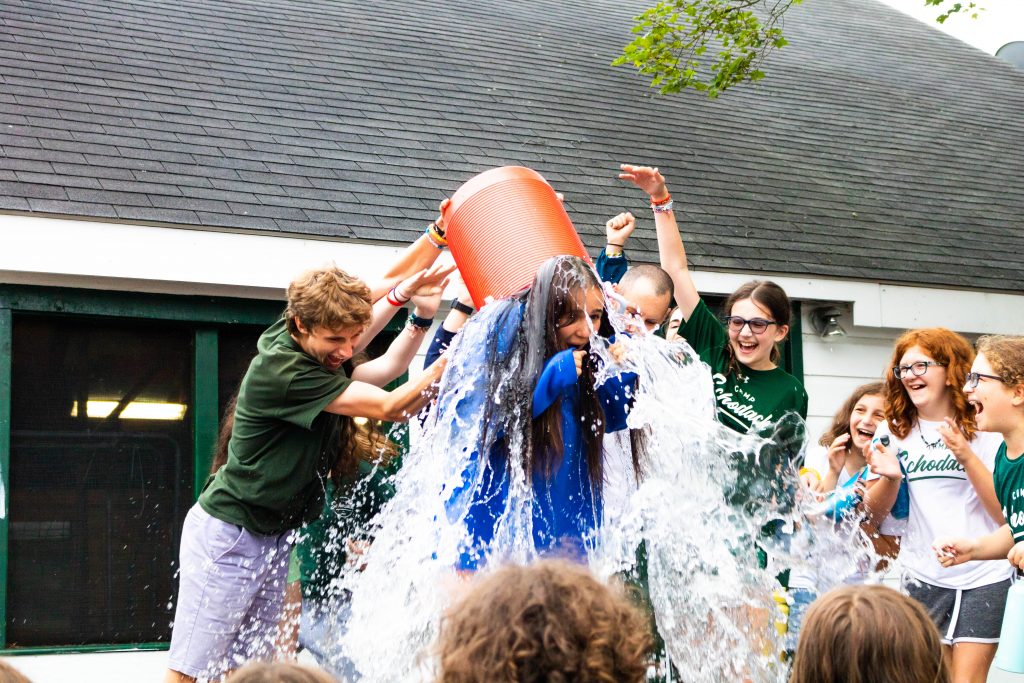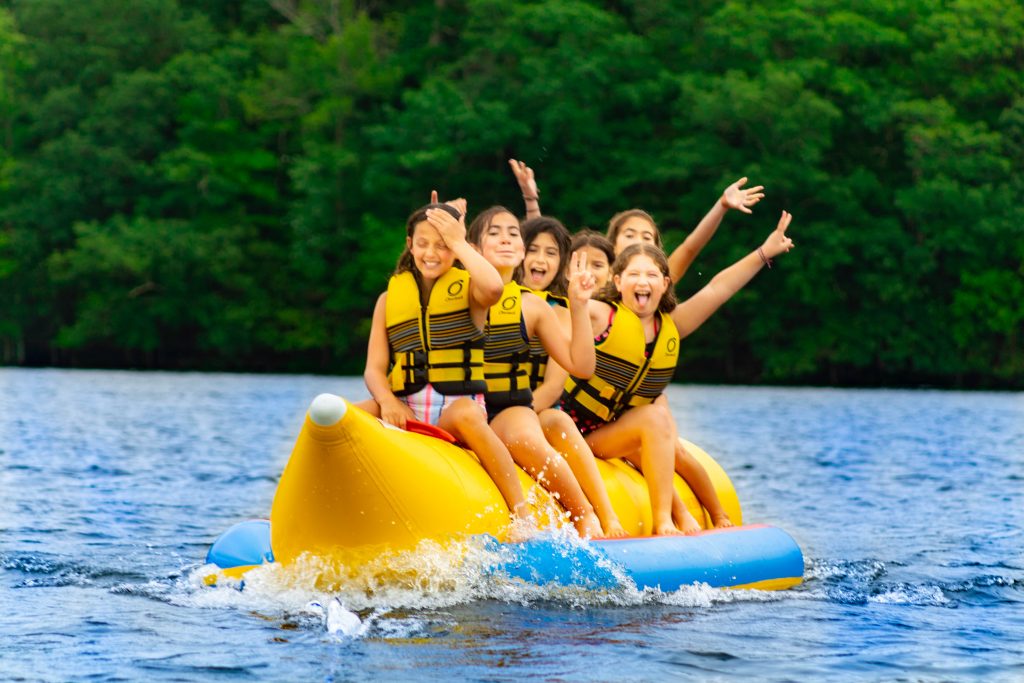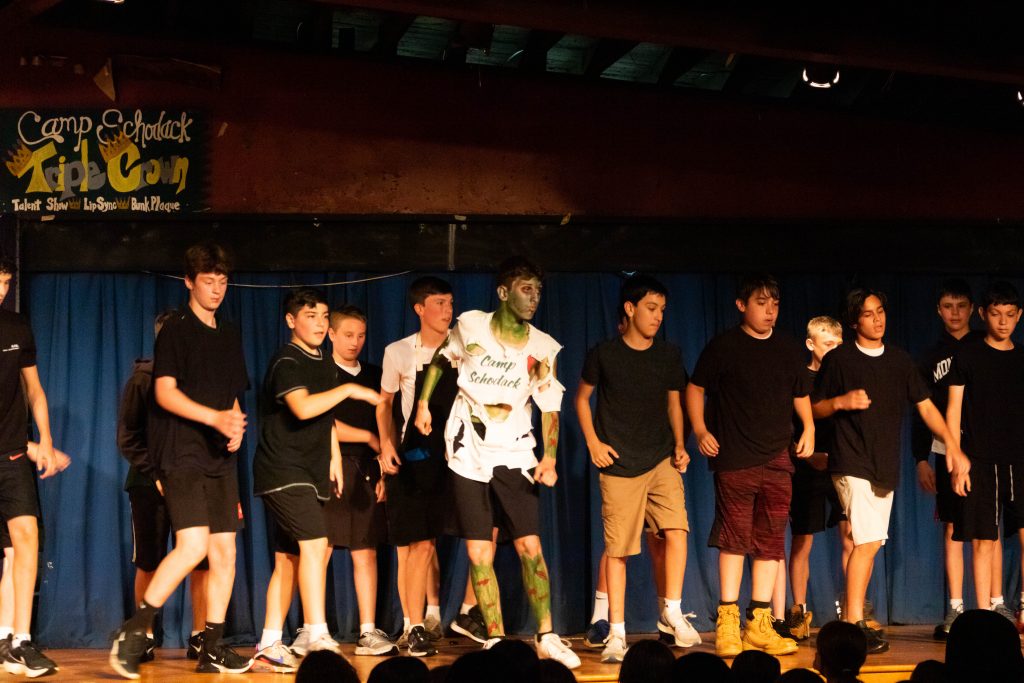 Ultra Leagues
Ultraleagues has been back in force! While we have had a lot of rain, nothing can stop the camp spirit when it comes to competitive games out on the courts and fields of Schodack!
After having over 130 people sign up for leagues across all divisions, the first matches started at the end of last week and have been in effect almost every camper choice since. Every day more games are played.
__________
And there is another week in a nutshell…We simply don't have the time to tell you about things like theme dinners, sports tournaments, specialist activity sessions, amazing line-ups, Camper Choice challenges, and more. So much happens here every day at Schodack that if we tried to tell you everything, we'd never stop writing!
Keep an eye out on your inbox next Friday when the next of our summer newsletters will be coming your way!