Weekly Video Round-Up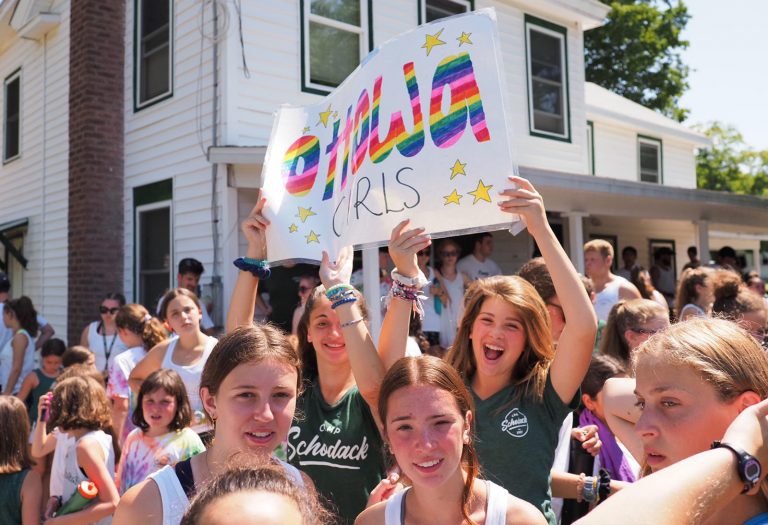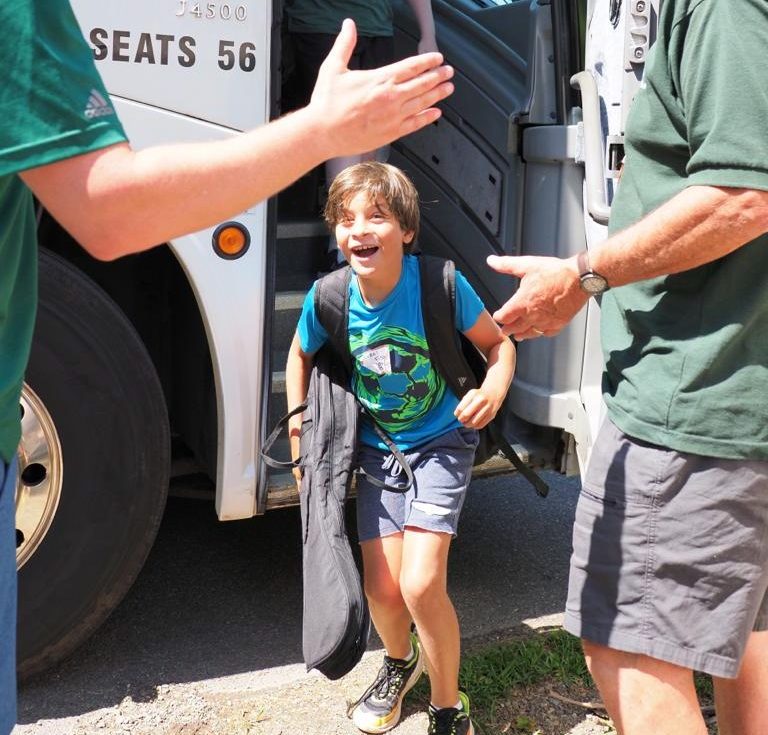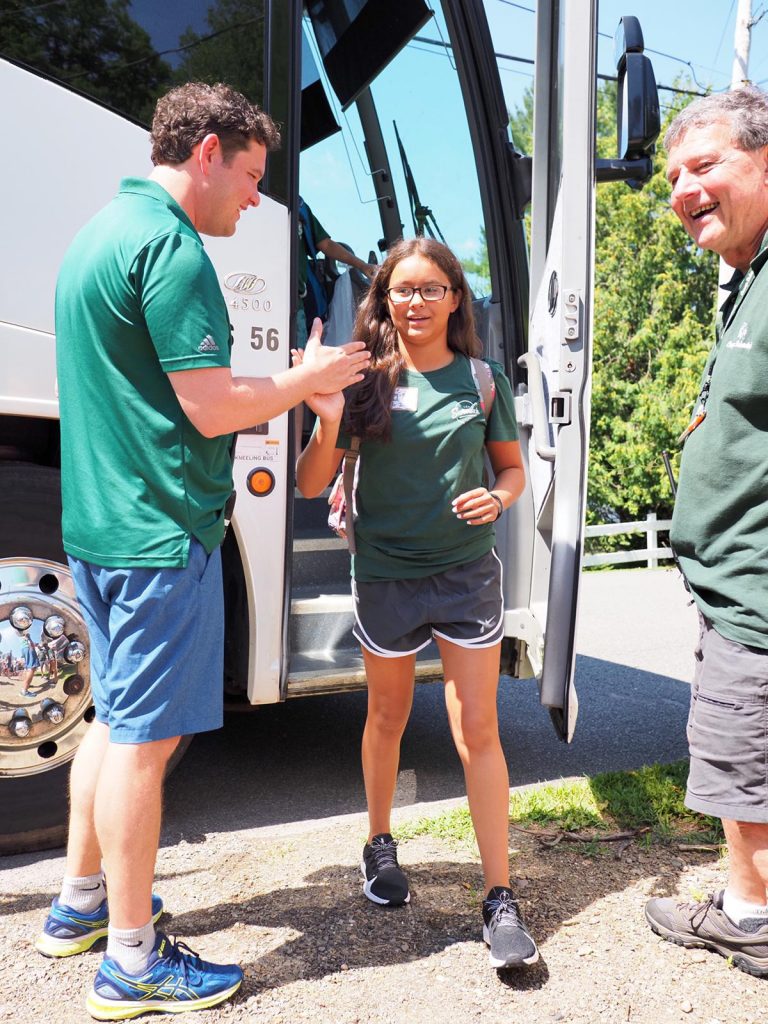 The Second Session Has Begun!
Welcome everyone to the start of the Second Session, we are so excited for the fun to continue! We would like to welcome our Second Session families – This is our weekly newsletter with updates on all the wonderful things that happen at Schodack each week.
__________
What Happened This Week…
We had an incredible start to our Second Session on Sunday morning. Straight from the buses, the new campers were brought to their bunks and immediately got into the flow by going to activities…what a fabulous first day of camp for them. After a full day of activities, the whole camp gathered in the Playhouse for the Counselor Show Part 2 where we were entertained by a wide variety of acts ranging from hilarious skits, dances, and singing performances. Day 2 we had some rain, but the fun did not stop; pillow fighting, shoe hunt, win lose or draw and card throwing kept the energy high as bunks rotated through the rainy day schedule. A little rain never slows us down!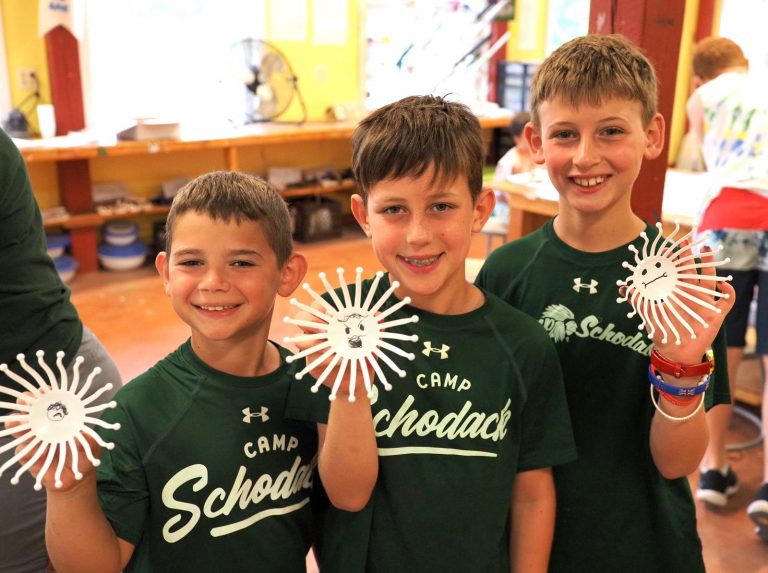 On Tuesday, we had our weekly Trip Day where we take our campers and staff to one of the many amazing places in the area near Schodack. In the beautiful sunshine, we headed to the water with Junior, Super Junior and Middle Camp going to the ever-popular Grafton State Park to enjoy a day at the beach, playing games on the sand and enjoying the great weather. The Super Seniors and LTs made their way north and took a trip to Lake George, where they could explore the town, buy some souvenirs and eat the great food. A great day was had by all.
There have also been several trips and off-camp activities running this week. Jacob's Pillow Dance was a wonderful experience as campers and staff were captivated by dance pieces from all throughout the years. Additionally, a Junior Camp overnight went out for a night in Siberia with the Adventure staff.
Our very popular outdoor cooking program always draws campers and staff as a Campers Choice activity. It is so popular that we are very excited to be opening up a Brand New Camper Kitchen for summer 2020! Check out this pic below of some of our campers enjoying a cooking session this week where they put together some homemade guacamole.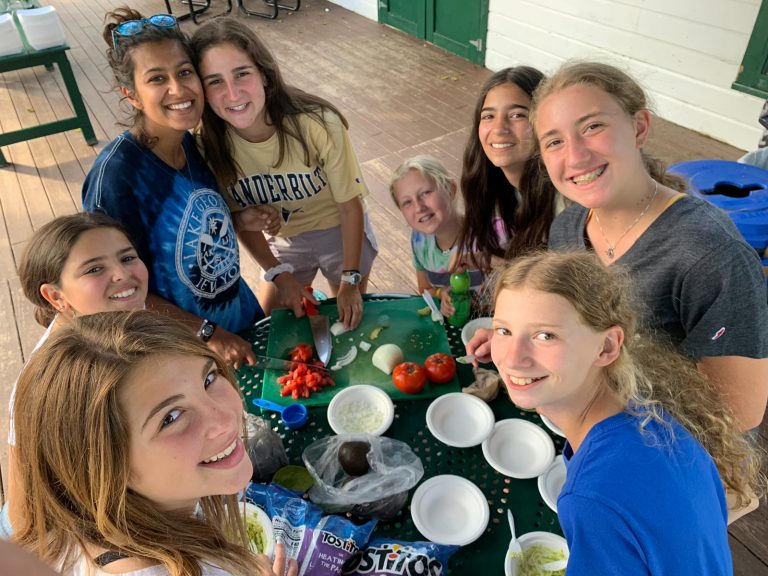 The night activity on Wednesday was Junior American Ninja Warrior with campers completing a strength and agility obstacle challenge, racing to get to the buzzer first. Spirits were high as campers cheered on their bunkmates to complete the course in the quickest time.  It was an awesome display of athleticism and perseverance from our Junior campers.
Thursday's night activity saw the return of the adored Schodack Storyteller where campers were treated to renditions of The Cat Came Back, Harmonica Boy and The Boy Who is Bored. Returning campers were delighted to see the storyteller again while new campers were quick to pick up the words and sing along.
__________
Sport and Activity Highlights of the Week
In addition to the normal bunk schedules, we had a lot of off-camp trips, inter-camps, and other amazing activities. This week included:
The 8th Grade Boys had a Baseball Tournament at Camp Scatico
Our popular CrossFit instructor was back running an outdoor session using the waterslide! Campers can't wait for our new Fitness Facility in 2020!
Tom Bain taught one on one and small group tennis lessons
The Super Juniors had a Baseball Clinic at twilight on the field
Middle Camp held a Soccer Clinic under the lights in the Well
Upper Camp played in a 3v3 Basketball Tournament in the Garden (with the BIG scoreboard!)
5th & 6th Grade Boys played Hockey and Basketball in an Inter-camp here at Schodack against Camp Scatico
The Canadian Doubles Tennis Tournament began
We took another Lunch Ride with Horseback Staff out through the woodland trails around Camp
Adventure Trips
We also had amazing off-camp trips featuring White Water Rafting, White Water Kayaking and an overnight trip to Savoy State Park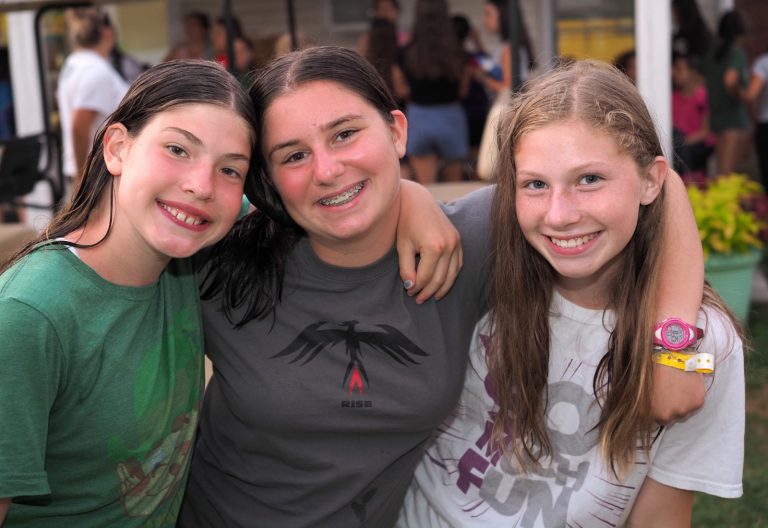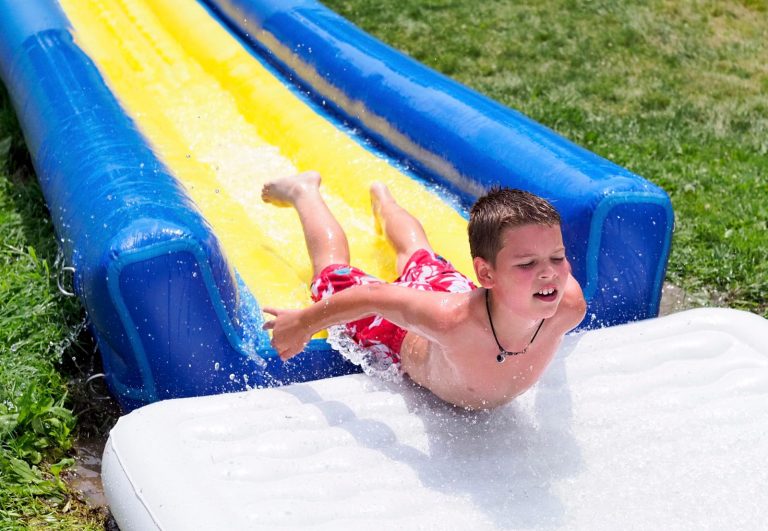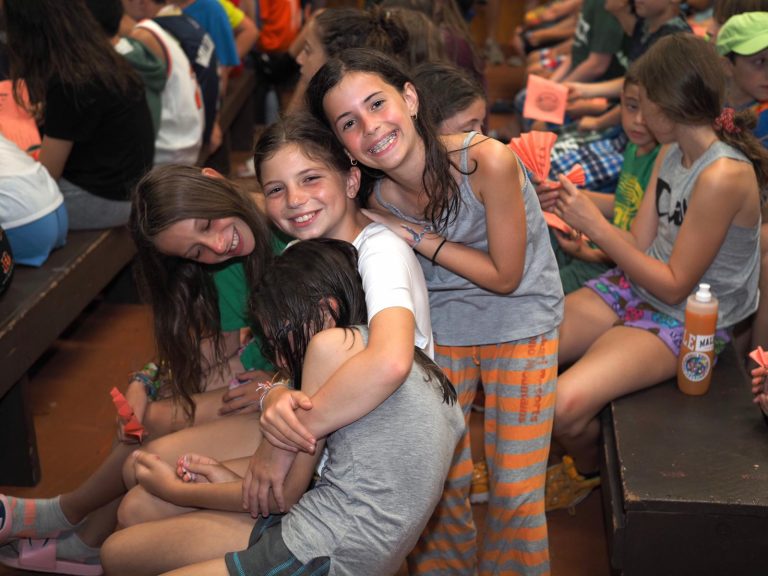 __________
Division Highlights
Super Junior Boys
What a wild week for SJB! The boys spent a great week at camp, and the second session is off to a strong start!
The Nyack Boys played an awesome baseball scrimmage earlier in the week, with one camper and one counselor hitting inside the park home runs! The boys played hard, stayed hydrated, and showed incredible Schodack sportsmanship!
The Erie Boys have been honing their lacrosse skills, with bunk CAIL Ari Weiner helping the boys with footwork, catching, and throwing, and then leading the boys through games to practice these skills in a fun way!
The Mohawk Boys! The boys have bonded through team-oriented games such as euro handball and memorable night activities such as bonfires filled with s'mores and stories! The boys have also been enjoying themselves on a number of adventure trips including; white water rafting and kayaking.
The Fox Boys had an awesome time at Grafton State Park on trip day, enjoying the beach, concession stands, and playing beach games like football and spike ball! The second half of the summer is shaping up to be an awesome one for the best division ever! Can't wait for next week!
ROLL SJB – Weiner
Super Junior Girls
On Sunday our new friends arrived, with the second session officially starting! We went to activities and started to make some great friendships right away. The fun didn't stop there, we had our first trip day of the second session to Grafton! All the girls had fun off-camp at the beach and in the water.
Our first full day of activities for the second session started with a bang. All three bunks had so much fun at swim where we all tried water aerobics. Throwing shapes in the pool, we had an absolute blast. The night ended with a super fun all Super Junior Bonfire! We all got to hang out with our friends whilst making the best S'mores on camp!
We had a lot going on this week, let's see what next week holds at Camp Schodack. Jess
Middle Camp Boys
Just before lunch on Sunday, our Middle Boys family grew a little bit larger with the arrival of our second session campers! It was so great to see old friends again as well as meet some new ones. Sunday night we were back in the playhouse for the Counselor Show part 2!
On Monday, we had a spirited start to the second session despite a little rain. In the morning, campers from all three bunks traveled out on a baseball intercamp while others went back to regular activities, including lacrosse, kickball, and basketball. On Tuesday, we went off camp for this week's trip: Grafton! It was a chill and relaxing day in the sun for all. In addition to the water, popular activities included spike ball, frisbee, and soccer.
Finally, after a series of rainy and special days, the sun was shining again and we were back in the regular swing of things. The Ottowa Boys spent some time out on the trail and down on the range at their Horseback Riding and Golf period, while the Wichita Boys scrimmaged down at baseball. Meanwhile, the Pawnee Boys were up in the trees at high ropes.
The second session is off to a strong start, and we all can't wait to see what the rest of the summer has in store.
Goodnight, parents, talk to you next week! Kaish
Middle Camp Girls
The weather finally cooled down at Schodack on Monday. We had a few periods in the morning before switching to a Rainy Day schedule of Win, Lose, Draw and Dodgeball in the Garden. Some of the Pawnee and Wichita girls took a different approach to the rainy day schedule when they joined the Adventure Duo on their White Water Rafting trip. It was a blast! Tuesday was a trip day to Grafton Lakes State Park. After a little bit of a sleep in, we headed to the beach where the Middle Girls enjoyed a cool day laying in the sun and dipping their toes in the water. We had a fantastic cookout lunch with Doug and Lewis on the grill before heading back to camp. The night activity after trip day was easily the highlight of everyone's week:  Jibbetz trading in gymnastics! The girls brought their Crocs and covered the gymnastics tumble floor with the cute, interesting, and frankly sometimes odd, charms to decorate the front of their crocs. Middle Girls bonding at it's finest.
The girls are looking forward to another exciting and spectacular week at Schodack with more Division Days, Star Gazing nights, Jibbetz trades and time with their friends! Catch up with you next week! Grace
Super Seniors
On Monday we enjoyed a glorious rainy day, bringing relief from the recent heat. In the afternoon, we had a Super Senior Pillow Fight bracket – one for the boys and one for the girls. Campers matched up one-on-one, sitting cross-legged on a low beam in gymnastics, and they had to smack each other with pillows until one person fell off. It was loads of fun, and PBJ (Jake Braunhut) and Mae Neuman were the boys and girls champions, respectively. 
Monday evening also saw the creation of Quad Ball, a new game created by the Super Senior Boys, which is a stripped-down version of baseball using a spike ball. Quad Ball has been a hit, so to speak, and the boys are organizing a tournament.
Wednesday we started another round of Super Senior Assassin, the game that keeps everyone on their toes between activity periods and during Campers' Choice, and we're starting another Spikeball tournament between the boys and girls as well. So many activities to fill the breezy days at Camp Schodack! 
Friday evening we will hold our final regular installment of Super Senior Survivor Series – stay tuned to hear the winner, who will be treated to My Place! 
We are grateful for another wonderful week at Camp Schodack, and we are so grateful that we have nearly three weeks left in the summer. Aaaaaaaand scene. Shira
__________
Division Spotlight: Junior Camp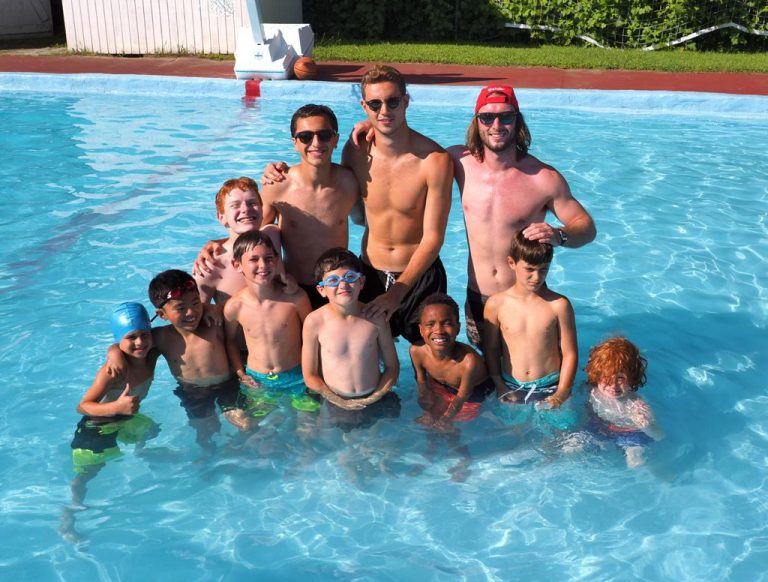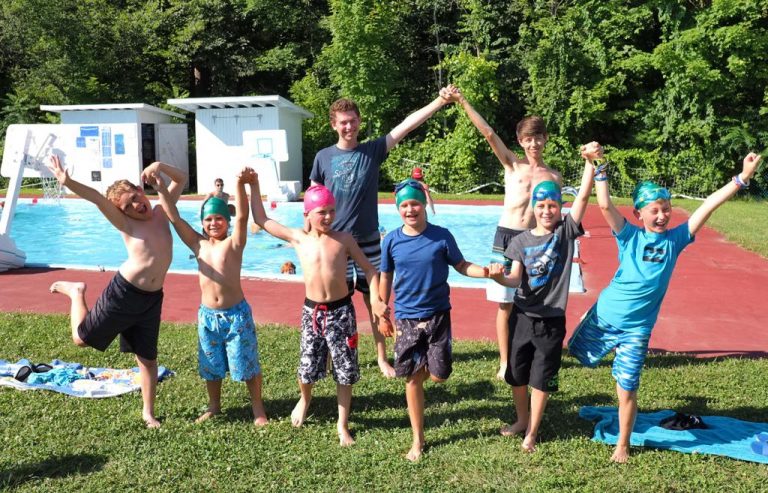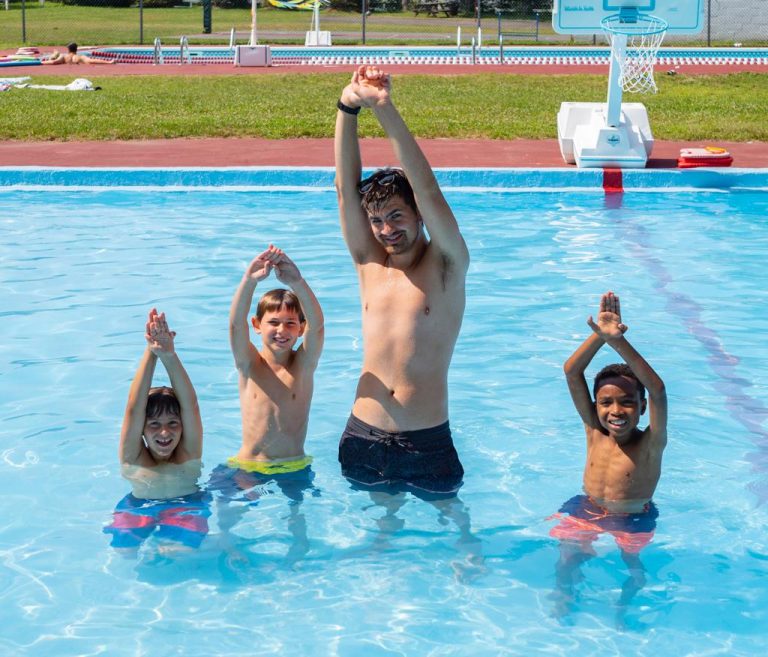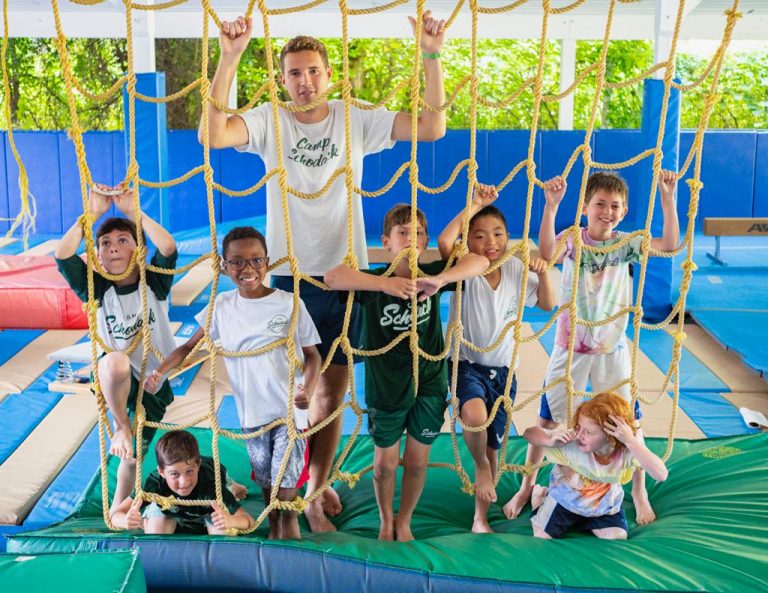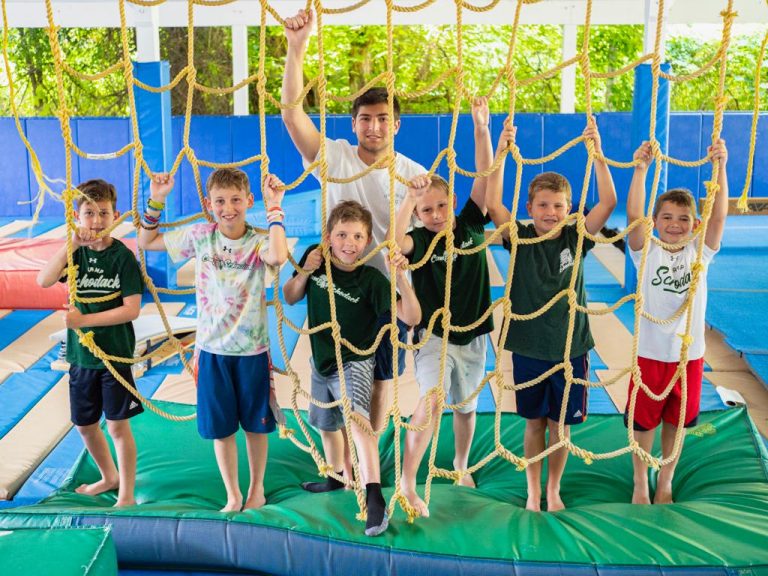 Junior Boys
It was another fun week in the Junior Boys Division!
Junior camp had a fabulous schedule of rainy day activities this Monday including; pillow fighting in gymnastics, shoe hunt in the garden and scatagories. The rain did not stop the fun and we had a great first day of second session. Our first trip of second session was to Grafton Lake, the juniors grouped together to build a sand tunnel on the beach, lots of fun had by all. Doug and Lewis grilled some awesome hamburgers for our trip day lunch followed by lots of french fries from the snack bar. We had a blast.
American Ninja was our night activity this week where the juniors battled it out to be the quickest camper round the obstacle course in gymnastics. We had a great time and can't wait to have another go. The Abenaki boys competed in the Canadian Doubles Tennis tournament whilst the Aztec boys went to the lake. When we all got back, each bunk had bunk chat with Simone where we circled up in the shade with our crazy creeks and talked about all the things on camp we love. Tonight we look forward to a junior camp bonfire with plenty of s'mores, we cannot wait for another fun filled week at Camp Schodack.
Simone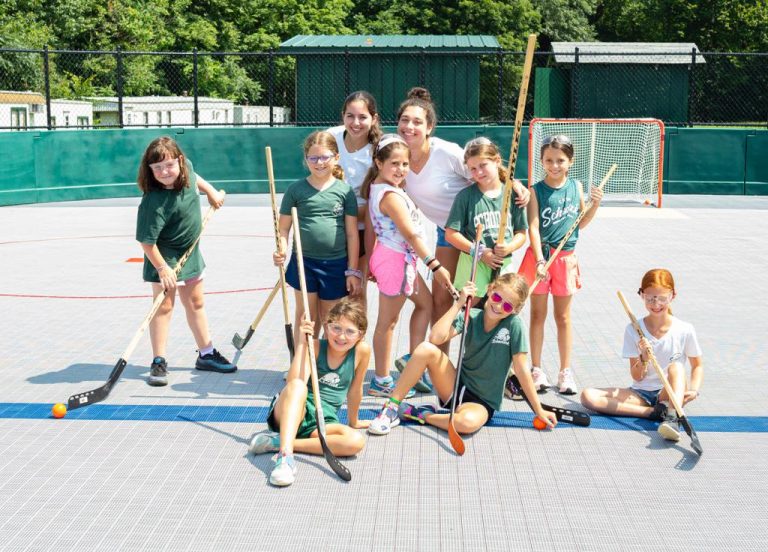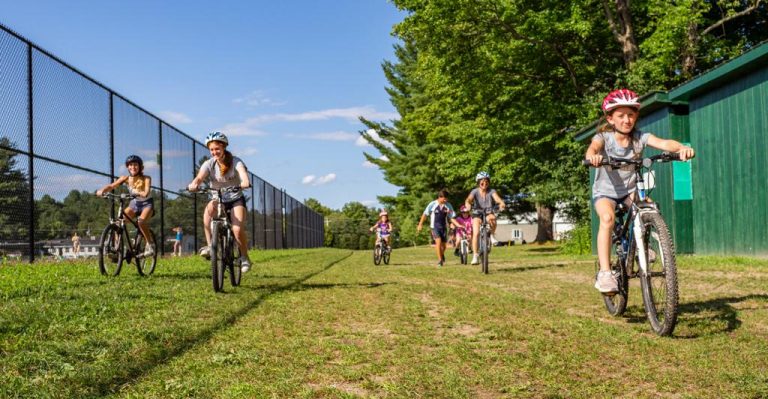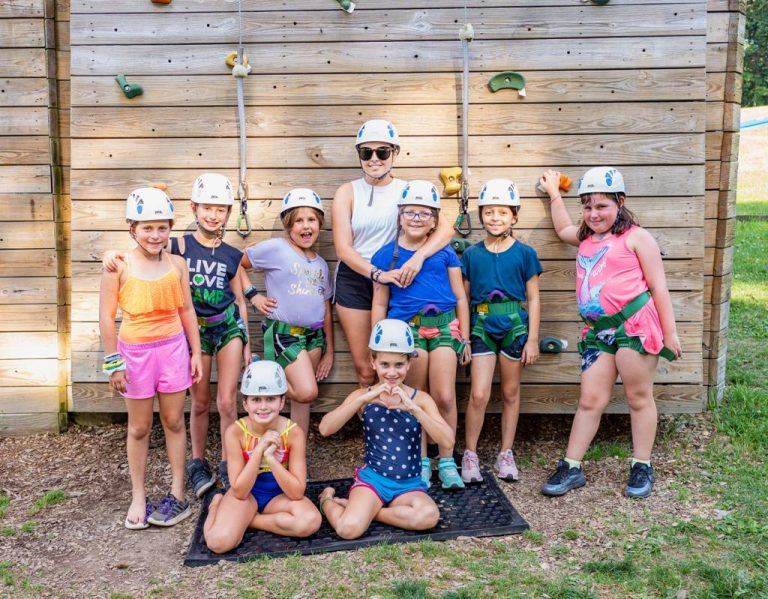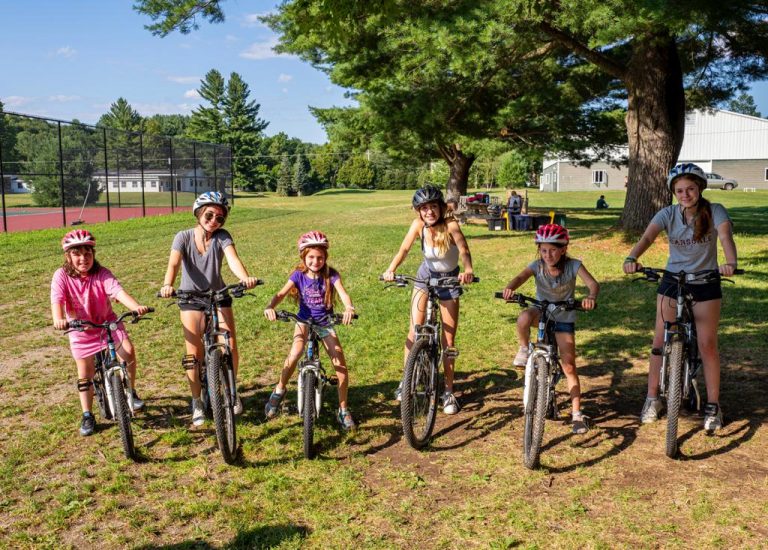 Junior Girls
The Atzenakis have seen another week at Schodack having the most fun possible!  Activity periods and campers choice spent grooming the horses, visiting the art shack, jumping in the pool, flipping around in gymnastics and much more. Sunday morning we had pool followed by water slide after an early morning lake session where we got out on the boats waterskiing and knee boarding.
We loved welcoming our new bunkmates on Sunday and enjoyed our first few activity periods of the second session. Monday saw our first rainy day of the summer where we all had fun at shoe hunt, pillow fighting contest and chilling in the game room. We had a great day at Grafton on Tuesday making sand forts on the beach after the sun finally decided to come out and loved closing out the day with the camp classic movie "The Parent Trap." We loved seeing the Storyteller again and singing along to The Cat Came Back with all our bunk-mates and cannot wait for our Junior Camp bonfire tonight with lots of s'mores and fun to be had.
We have also been learning pitch perfect dances and rehearsing for the dance recital, testing out our skills on the climbing tower and spending plenty of time at gymnastics.
We are settling into another great week at camp and we can't believe how fast this week has gone! Ella
__________
So that is everything that has happened here in the past 7 days…well, everything we could fit in without this newsletter being too big for the internet! We look forward to having you all back here to read our blog next week to find out more about all the adventures we are having at the 12123!