We recently reached out to Schodack Parent, Elyssa Ackerman, who is a Certified Professional Coach and Licensed Clinical Social Worker. We wanted to hear her thoughts on why she sends her son, Jake, to Camp Schodack every summer and we loved hearing her unique perspective both as a camp mom and mental health professional!
__________
Why I send my kid to camp?
Shipped off to camp at the early age of 8, for 8 weeks, I had the time of my life and returned for the next 6 years. I wanted my son to have the same love of camp and felt determined as I searched to find the perfect camp for him. I had an idea of what my son would like but wanted it conveniently located near our Catskills home.
__________
What I love about Camp Schodack
I wanted a coed, sporty, well-rounded camp with nice kids who were neither spoiled nor affected.  I wanted a smallish camp with excellent staff and a family type of atmosphere.  While visiting several camps that we decided met the requirements, the atmosphere and vibe of the camps became clear.  Our family felt unanimously excited by our first experience at Schodack.  The welcome song was heard throughout the day, genuine smiles and friendliness from both kids and adults, the amazing physical setting in which Schodack sits; we were all hooked.  The message from the Krouner family of kindness, friendship and community felt like just the type of setting we wanted. Coupled with the right mix of sports, the arts, and adventure. We have loved it ever since and 2020 will be Jake's 5th year.
Schodack helps me with the challenges of raising well-balanced kids today
Raising kids in the digital age is a challenge. Combined with our tendency to hover over our children and worry about their emotional, social, academic and eventual professional life is taxing.  Sending my son to Schodack is an ideal setting with no digital footprint, responsibilities and daily chores, emotional and social needs met by caring staff. This positions kids to do just what kids need to do.  Be kids! Play and get exposure to just about every type of engaging activity so that they can develop a healthy sense of themselves, nurture their self-esteem and make deep connections to others which makes us who we are…human, not robots! We are meant to be in the company of others and to navigate healthy social relationships. Schodack knocks that out of the park.
__________
What area of child development are you most interested in?
As parents of young kids, it's easy to project-manage their school, friendships, extracurricular activities, family obligations and more.  As they become tweens and teens their growing independence and adamance at articulating their likes and dislikes, protests and proclivities, creates a shift in their relationships with us, their parents.  It's that very shift that makes the tumultuous teens tricky to manage while remaining their faithful and trusted guides as they develop. For any parents with tweens and teens, I highly recommend the book "How to Hug Your Porcupine: Negotiating the Prickly Points of the Tween Years" by Julie Ross.
__________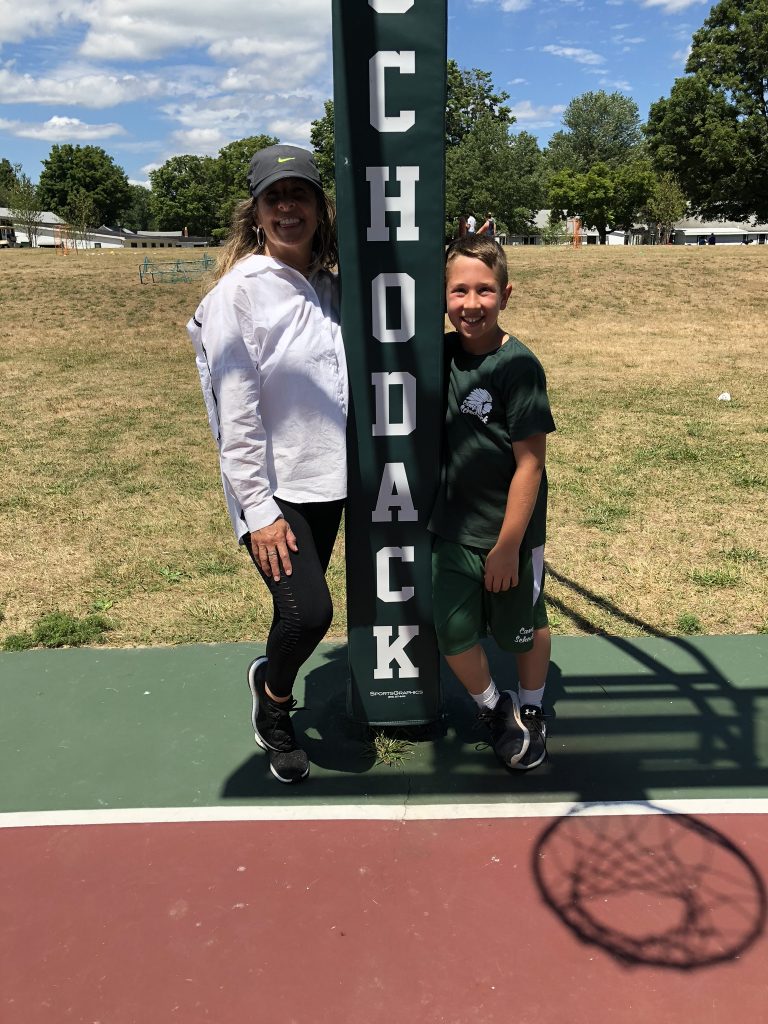 __________
About Elyssa
Elyssa is an NYC-based Certified Professional Coach and Licensed Clinical Social Worker. Elyssa helps teens, young adults, and adults to navigate all of life's challenges. Elyssa has 20 plus years of experience working with teens, families, and individuals, in a variety of professional settings. Elyssa has been married for 25 years and has 3 children, 20, 17 and 12. We love having Jake at Schodack each summer!