It's Almost the End of the Year…
And what a year it has been! So much has taken place over the past 12 months that has challenged us and helped us understand just how important Schodack is in our lives.  After all, we actually got to experience camp for the first time since 2019! We also held an amazing Winter Reunion that didn't take place on Zoom! All great things.
While it is important to look back and reflect on what we have achieved and overcome, our Year-Round team has been busy looking ahead and planning for next summer! Matt was just featured in a great article about how camps are supporting the mental health needs of campers and staff (https://www.newyorkfamily.com/summer-camp-support-mental-health-challenges/). He is thrilled that a project he worked hard on over the past four years, the Licensed Professionals Bill (which allows camps to hire mental health professionals), has finally passed in NYS! This was a big achievement and a huge win for all camps in the state. Rachel has been doing all things camp and planning for 2022 in addition to touring and meeting new families. Owen, Carter, and Crystal have been hiring new and returning staff members that we know are going to be incredible counselors. Terry, Josh, and Steve have been working on some awesome facility projects at camp that we are excited to share with you in the New Year!
All in all, 2021 has been a year to remember, but we know that 2022 is going to be even better. So for now, read on to find out about some of the goings on in the wonderful world of Schodack over the past few months.
Crystal Had a Baby!
We are very pleased to announce that a short time ago, year-round team member Crystal and her partner Andrew had a beautiful baby boy.
Arriving right on time (literally on his due date) and with his parents already wrapped around his little finger…Please join us all in welcoming to the world, Micah Doron Gottlieb! Born 11/18 at 6 lbs, 6 oz.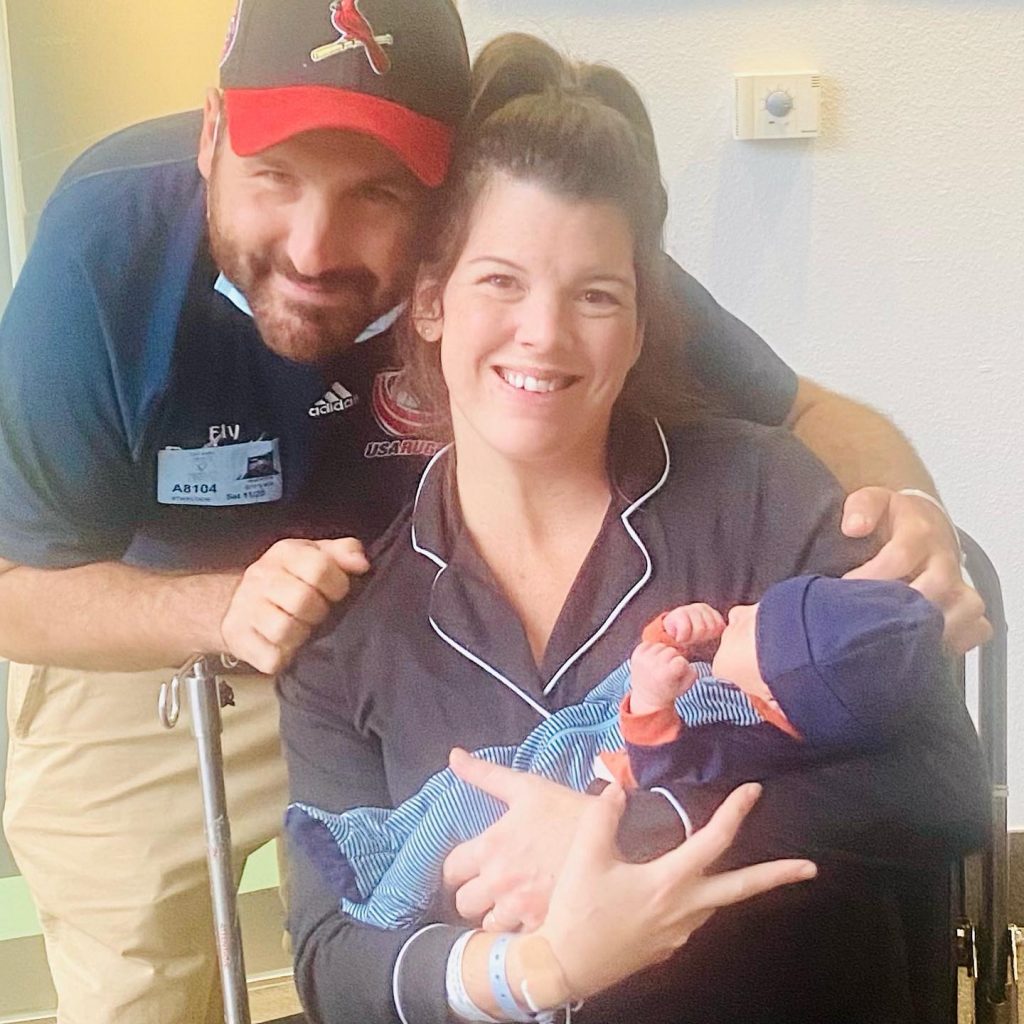 Mystery Box Success for 4th Year Running
As a joint collaboration between Camp and the Schodack Campership Initiative (SCI) we launched our Holiday Mystery Box campaign back in October. This was the 4th year of this fantastic project which raises funds to give the gift of camp to children from underrepresented communities and helps us promote diversity and inclusion among our campers and staff.
Every year the contents of the box are different (and are kept top secret to everyone except the dedicated team that puts it together). This year, over 150 boxes sold out almost immediately and included one INCREDIBLY POPULAR item.
Below are some of the great pictures you shared online – Can you guess which the most popular item was?!!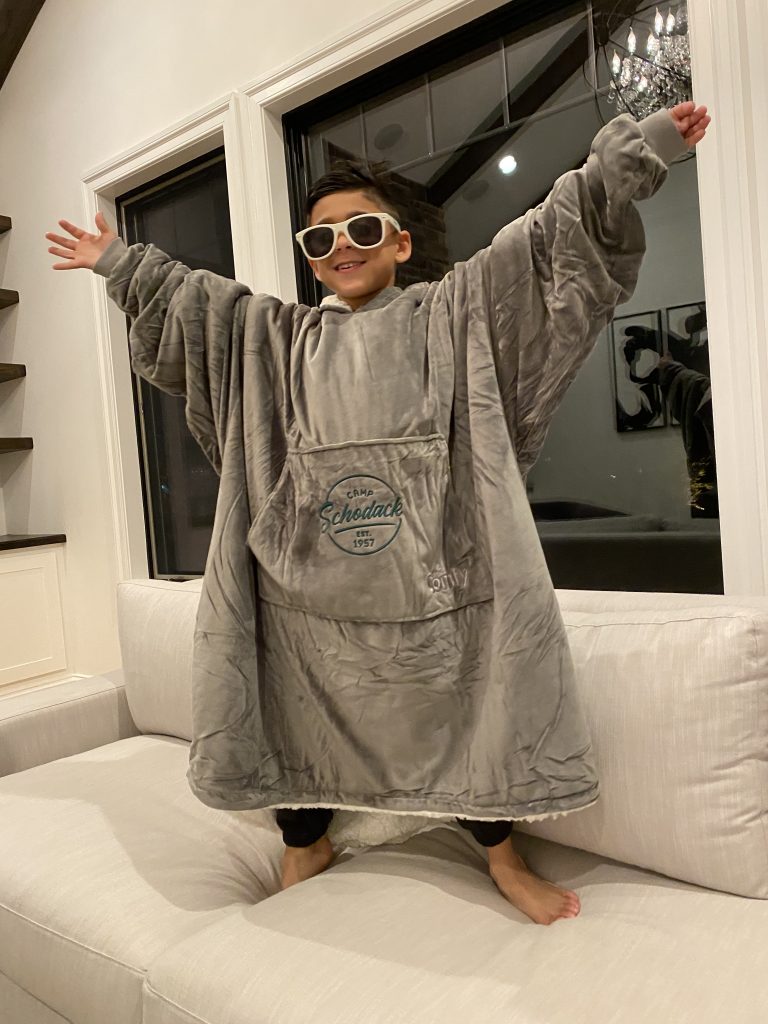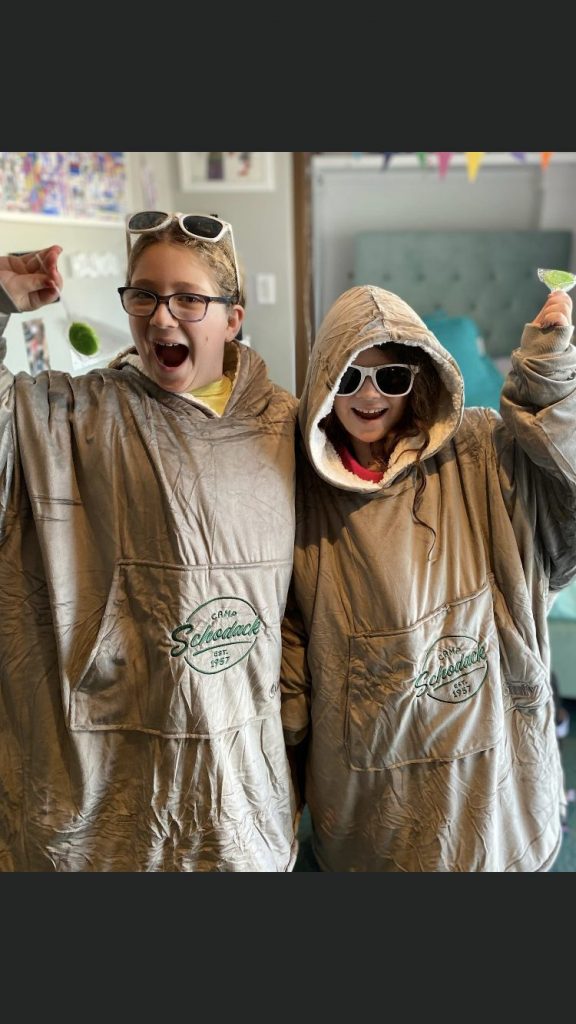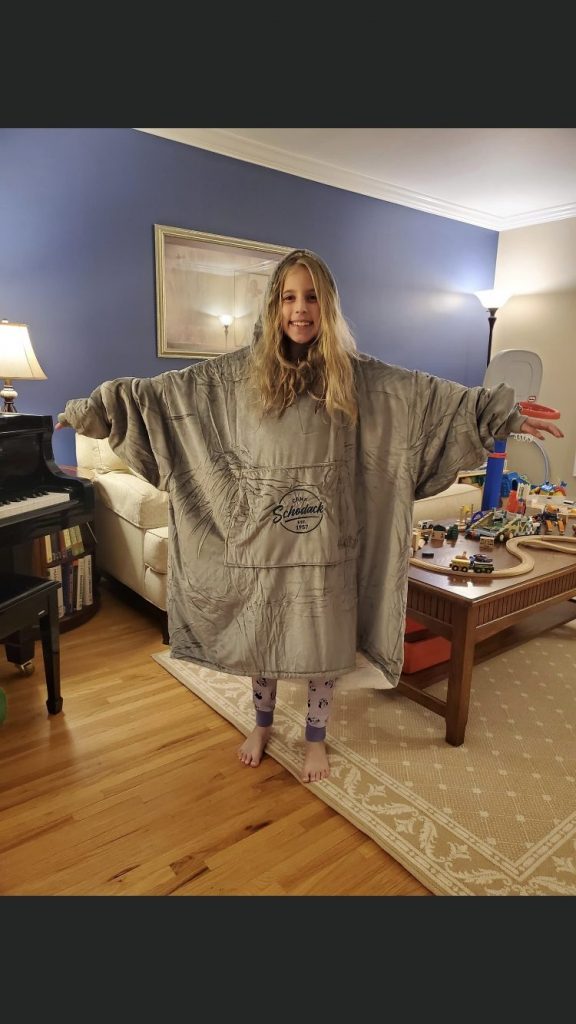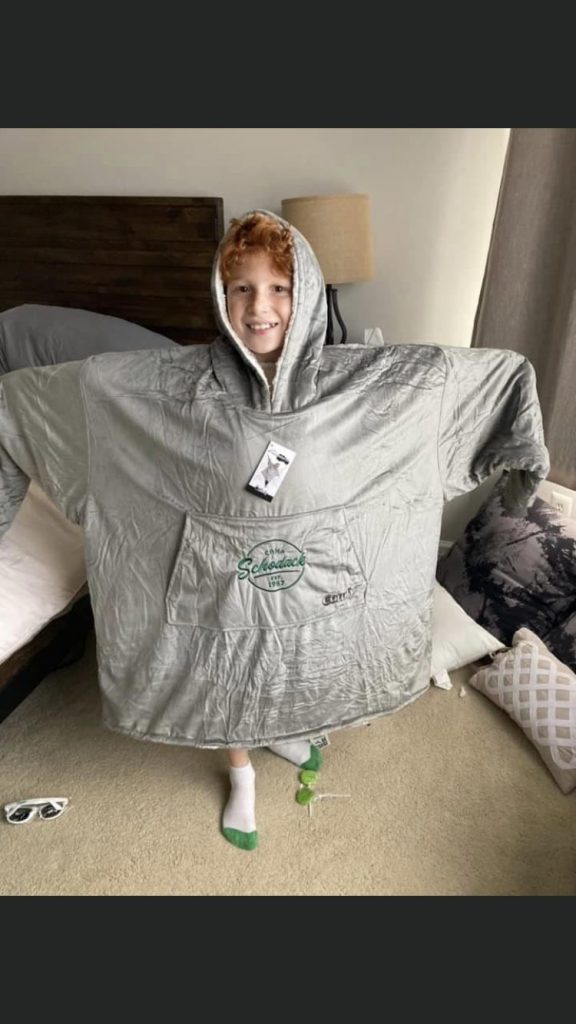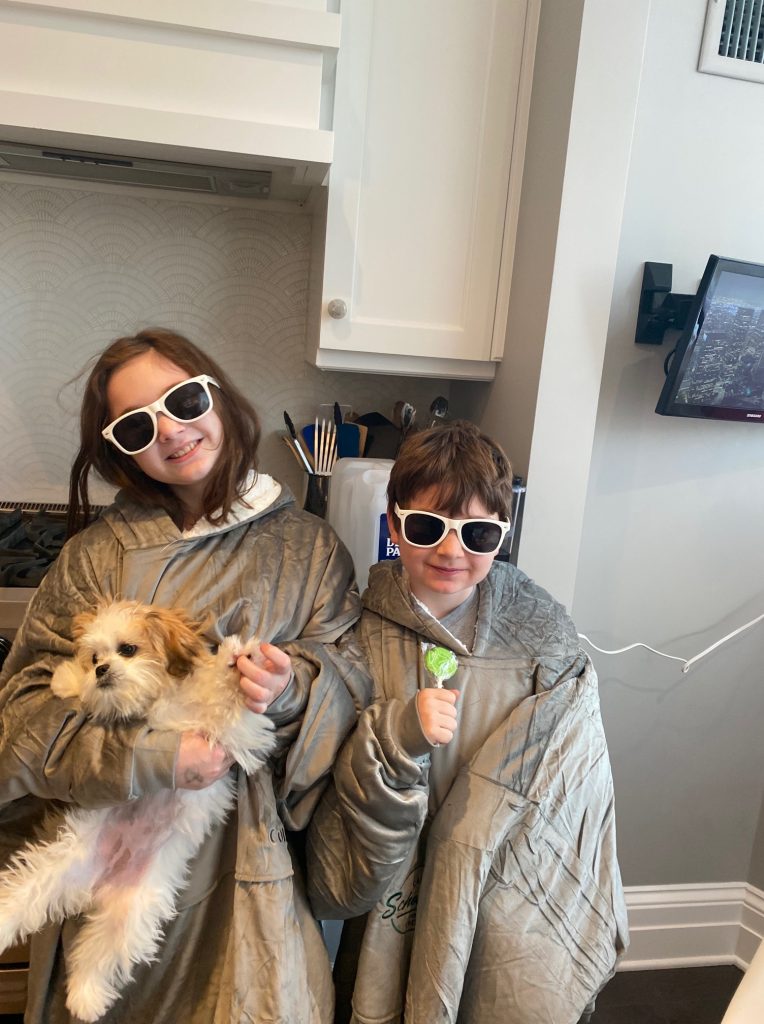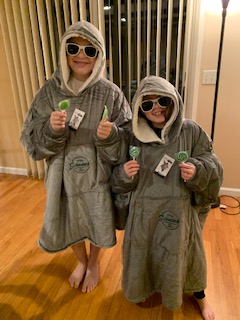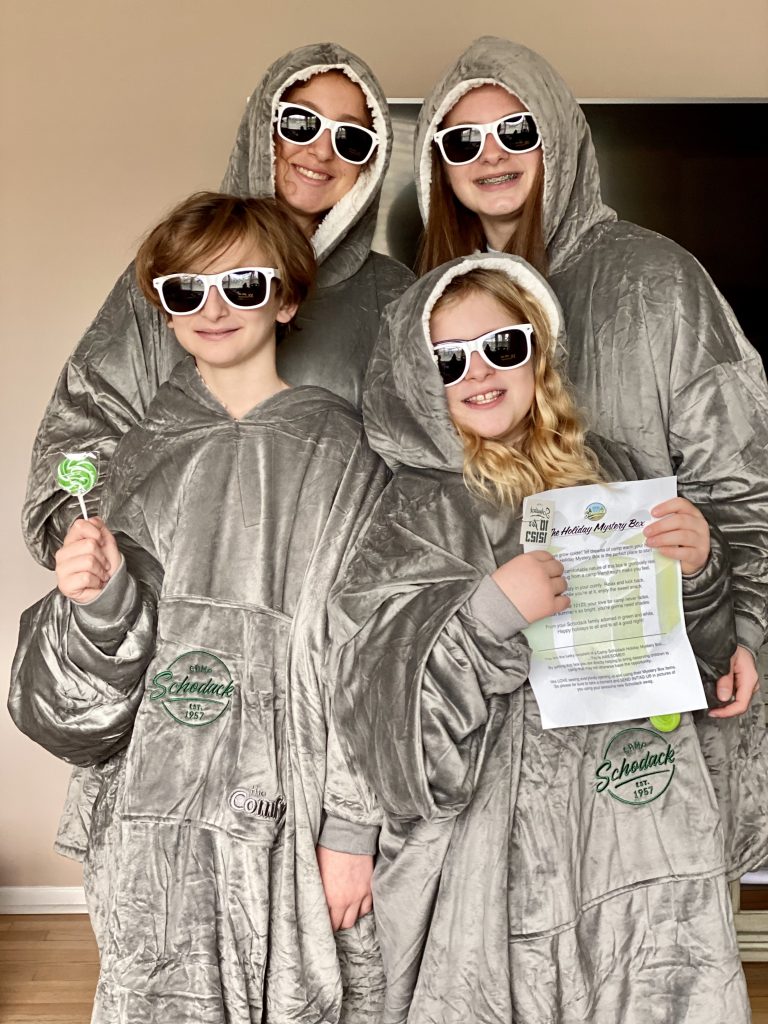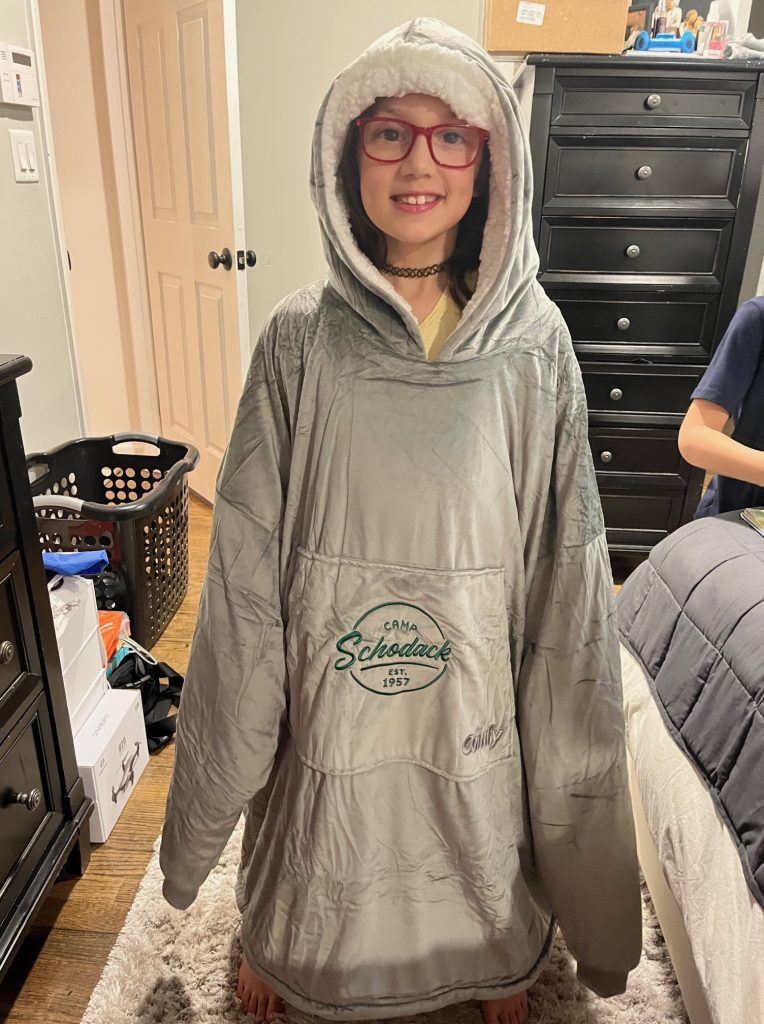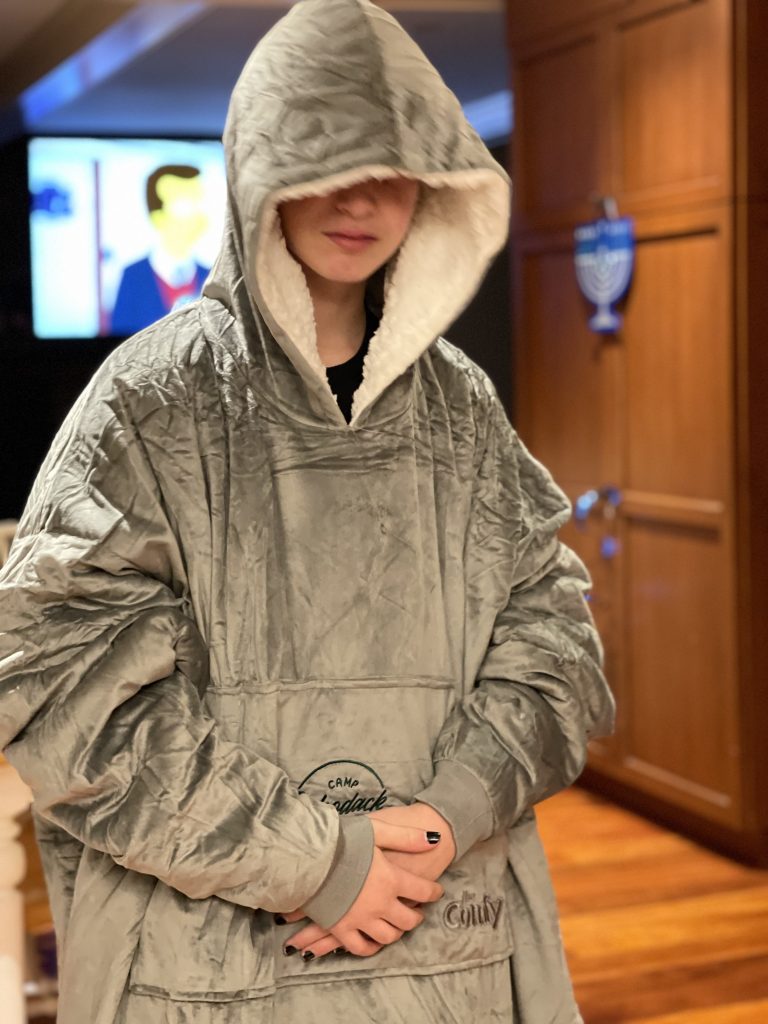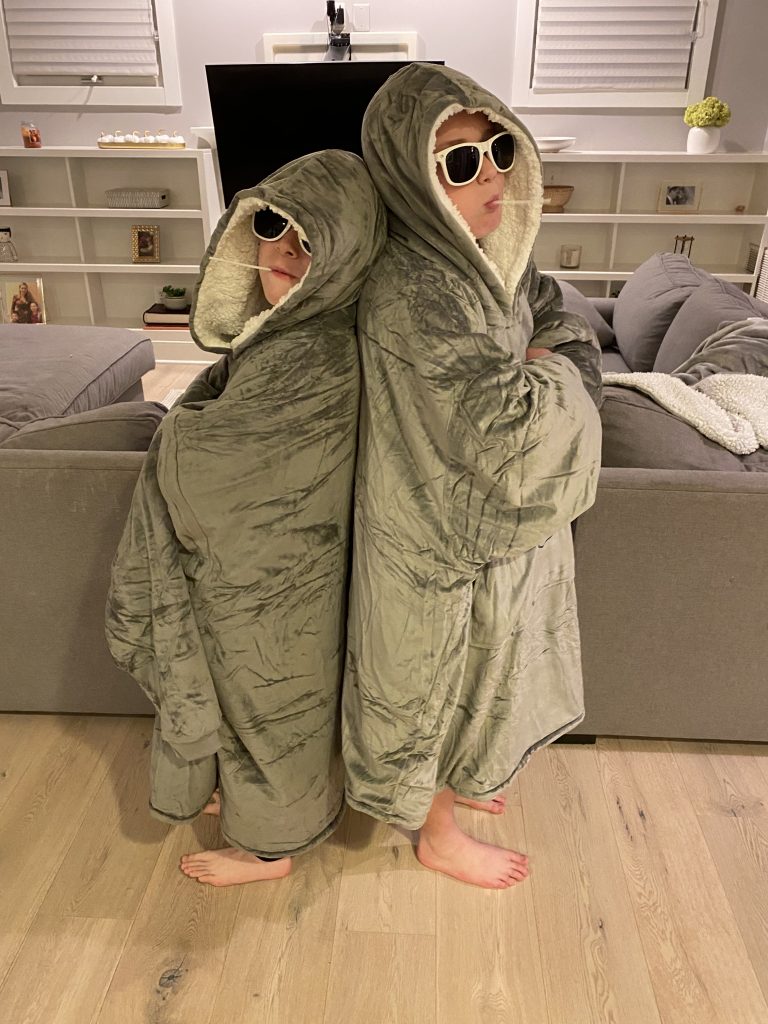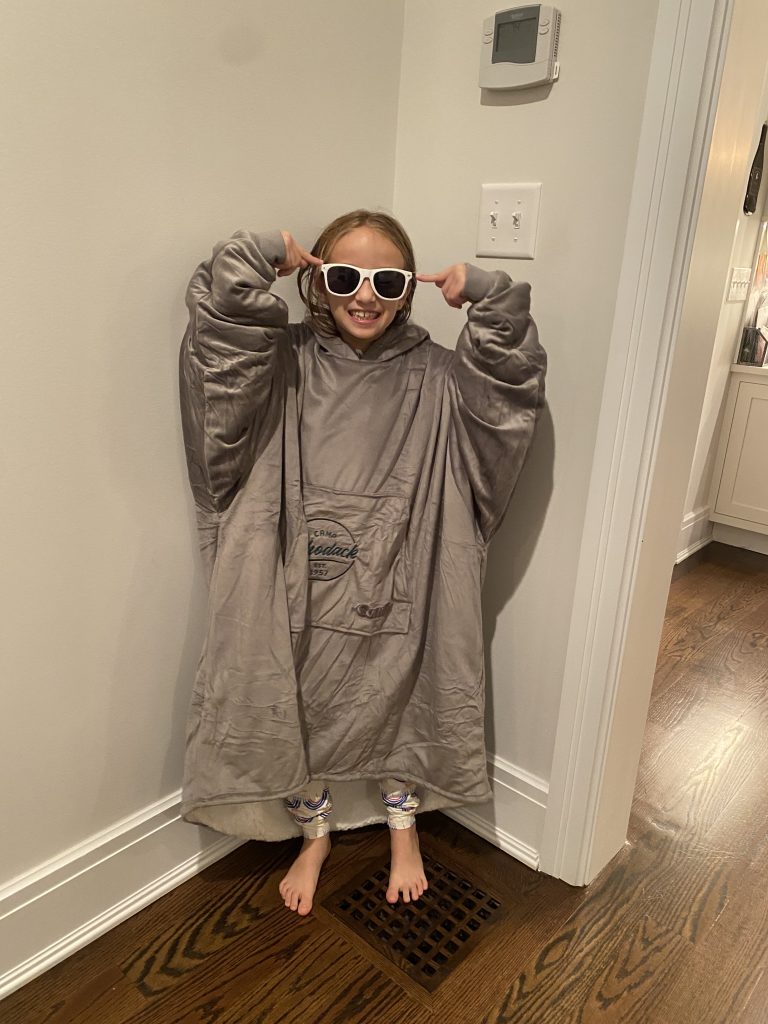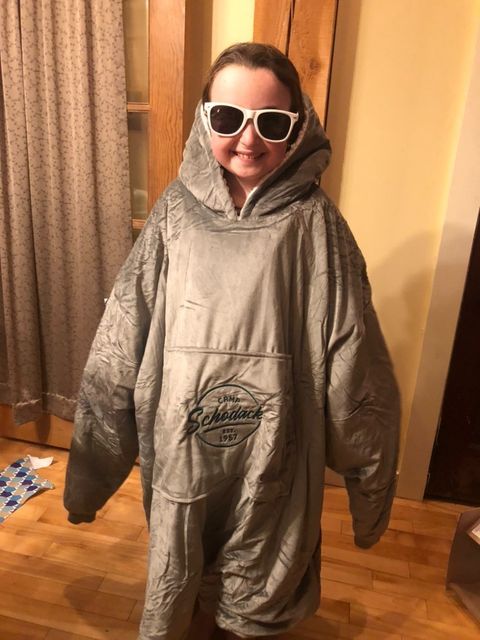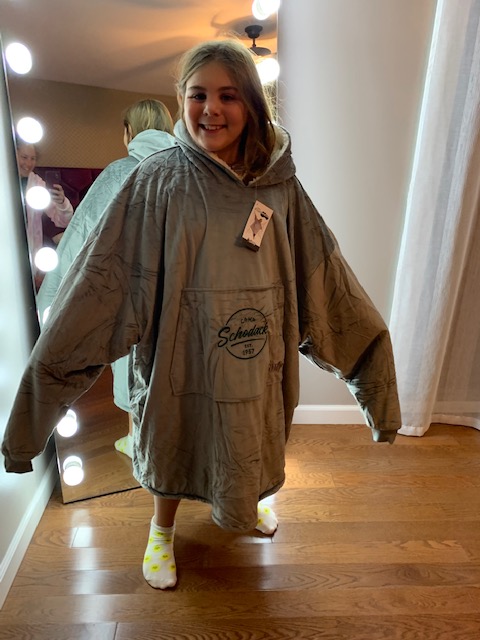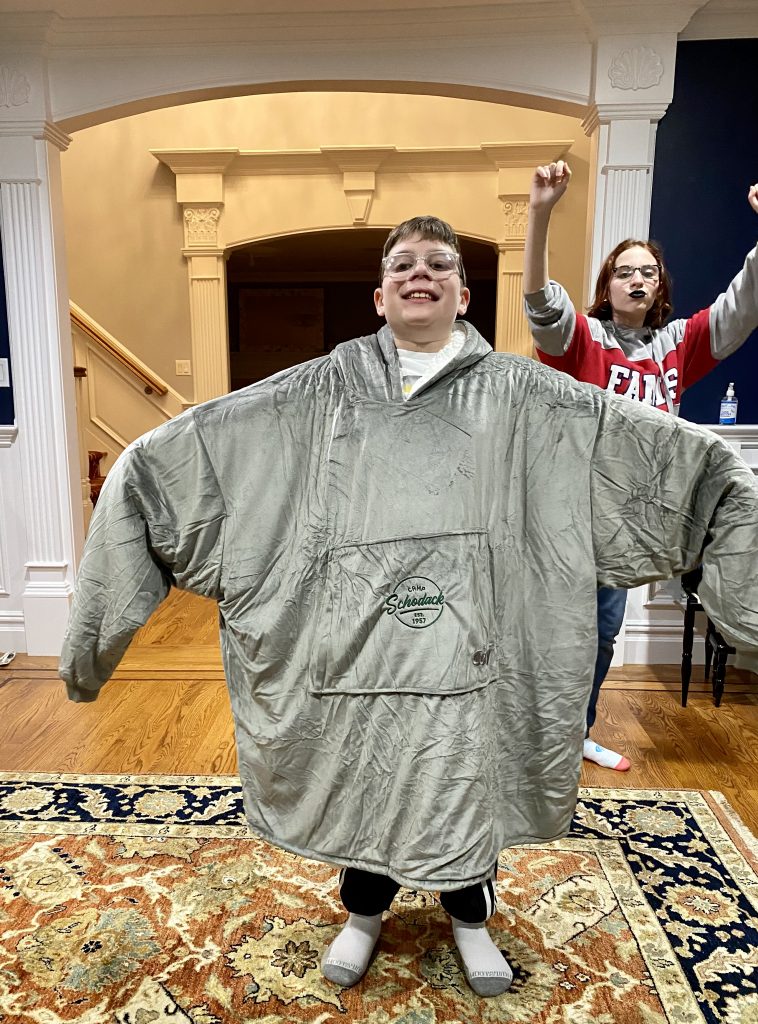 Community Updates
Earlier this month we were thrilled to welcome our 2021 campers, parents and staff to our Winter Reunion at Mohawk Day Camp in White Plains. This was the first time we held our winter reunion at this venue and we were over the moon with the turnout.
There were games, Arts & Crafts, pizza, coffee & hot chocolate…not to mention an awesome reunion gift hat! We really had the best time seeing so many of your wonderful faces.
Below are some of the pictures from the day…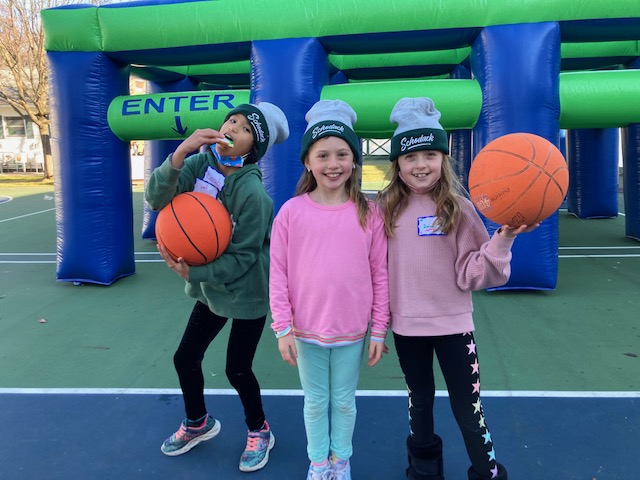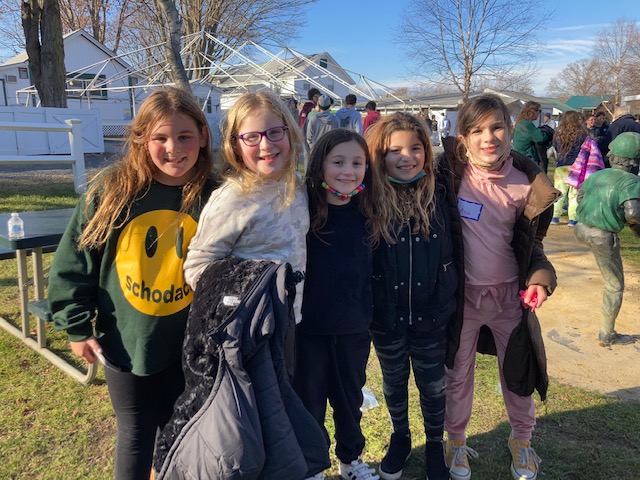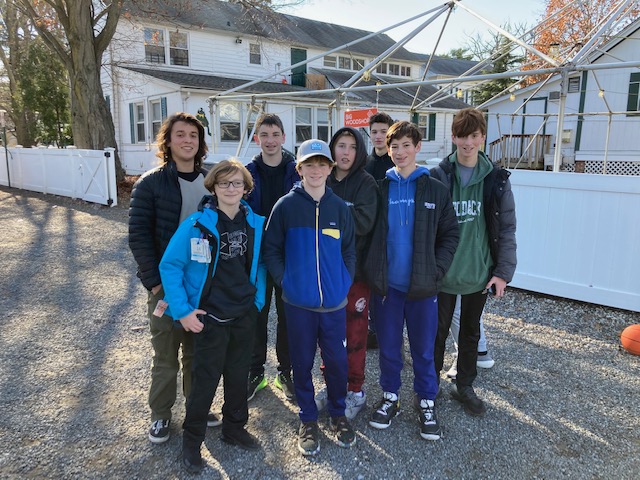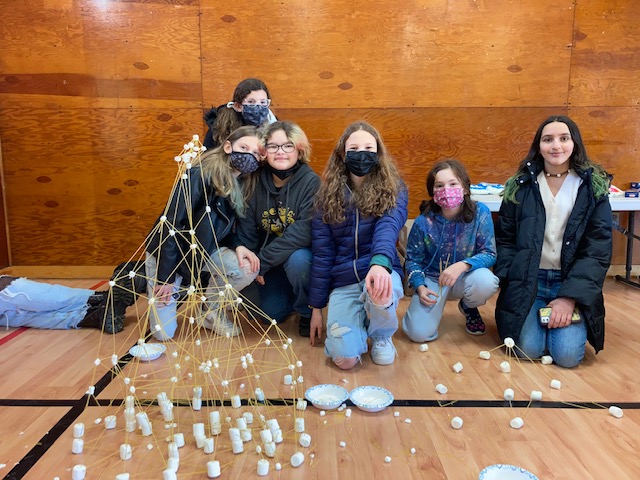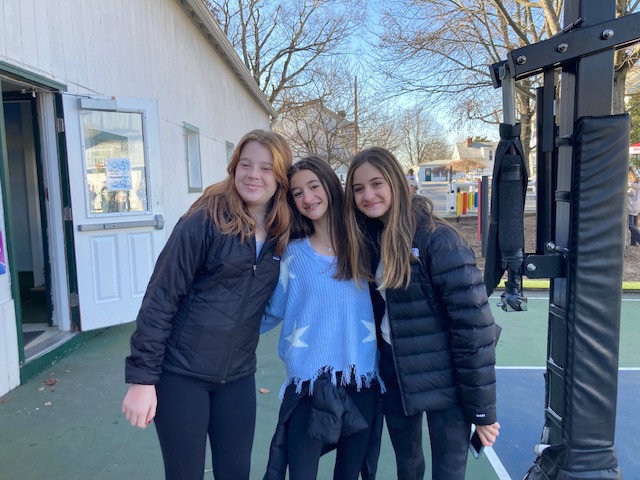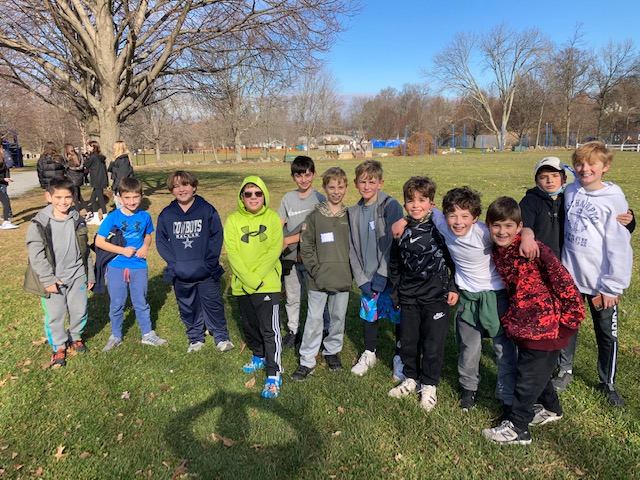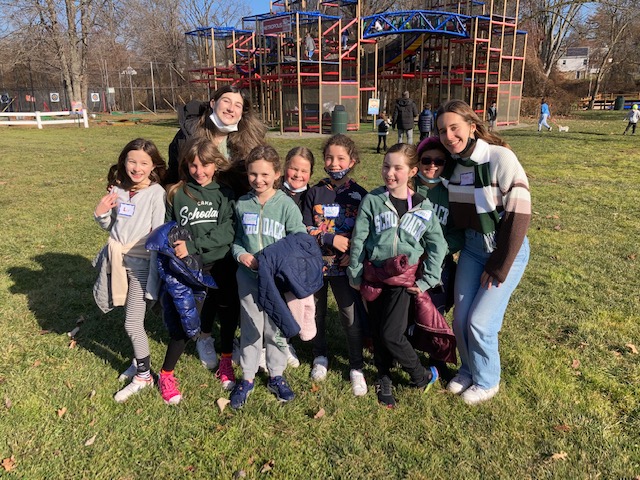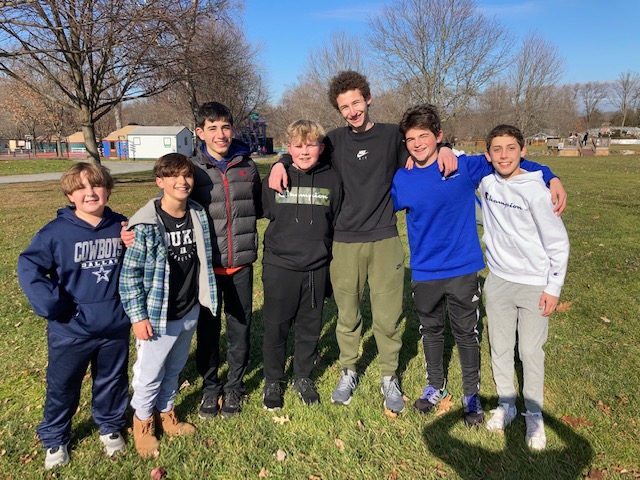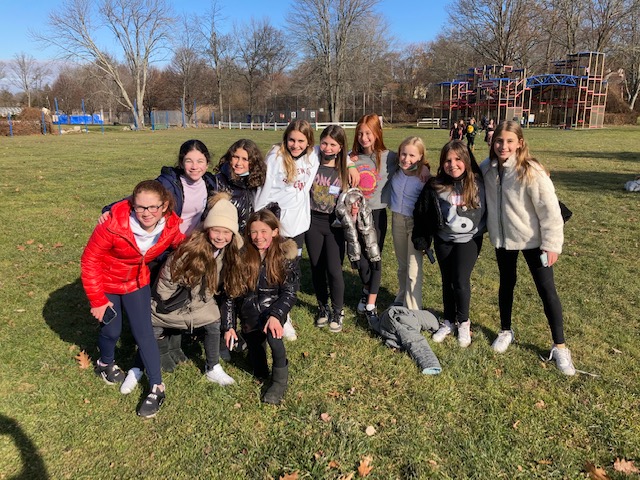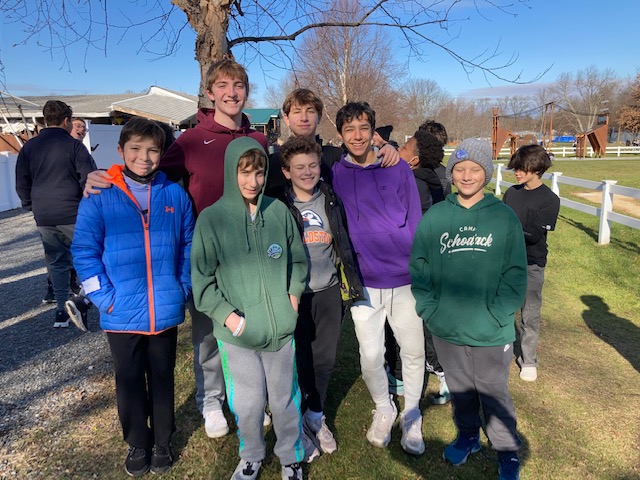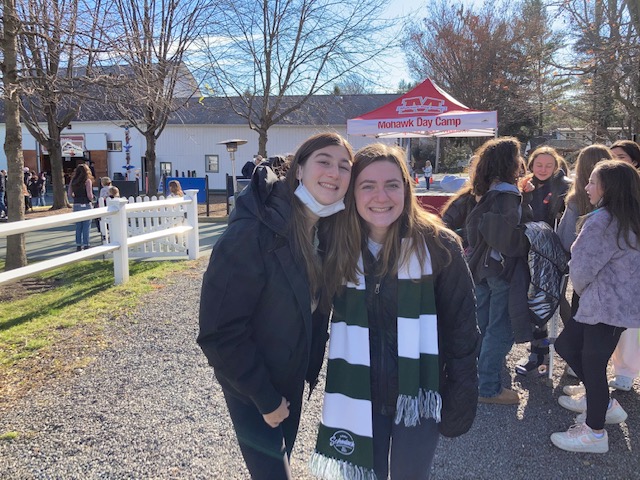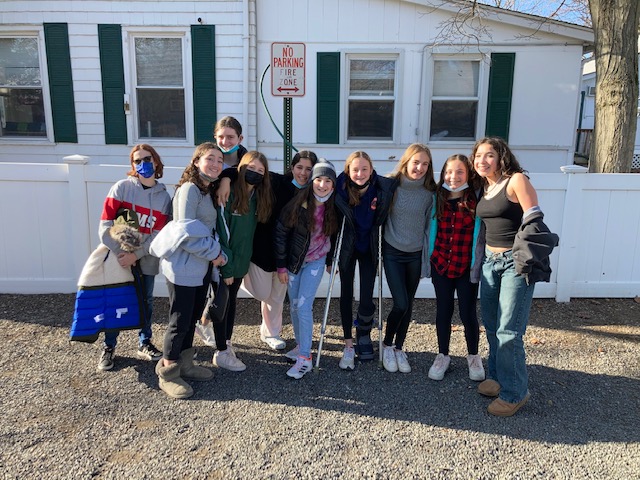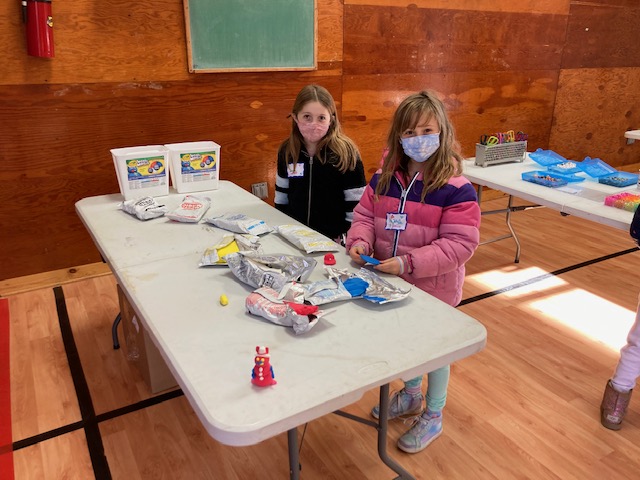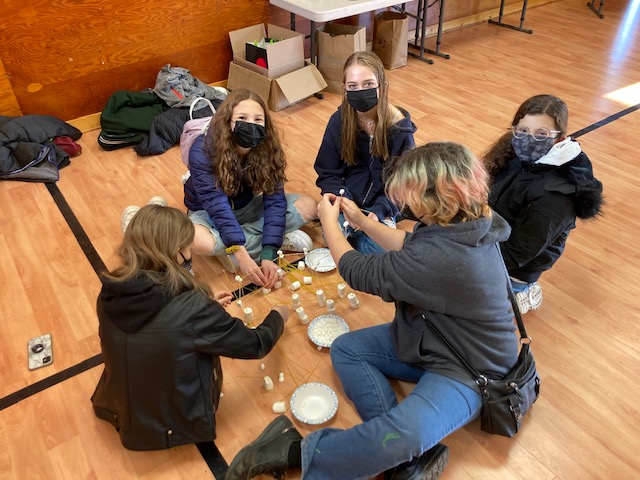 In other community news –  Camper Miley Bliss, with a little help from her friends, has set up a virtual store on Etsy where she is making and selling bracelets, with all the money going to charity.
If you want to check out some of her awesome designs, and maybe pick up a cool new accessory for your wrist, you can see the whole collection here!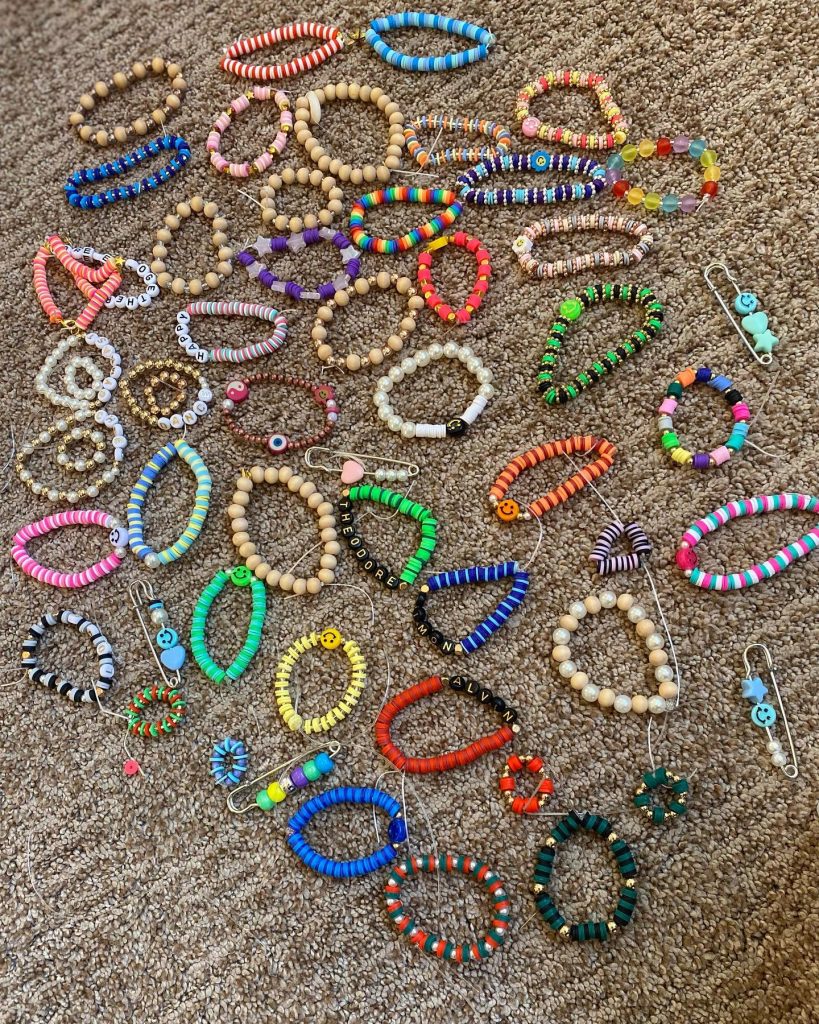 Alumni Corner
Alum and former Head Staff member Amy Rossi (Marchiano) ('95-'99) was recently featured in Authority Magazine. In the article, Amy shares her tips on how to avoid work burnout and listed her time at Schodack as having a major impact on her life and career.
You can read the whole article here.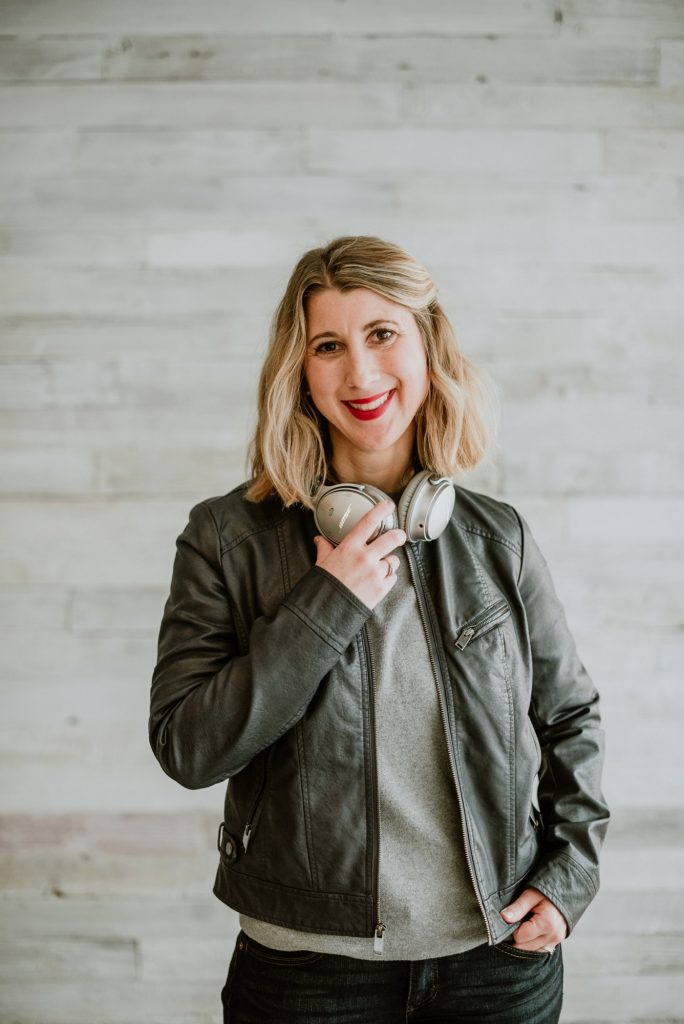 Former Camper and Counselor David Schneiderman ('05-'10) was recently married. Please join us in sharing our congratulations with him and his partner.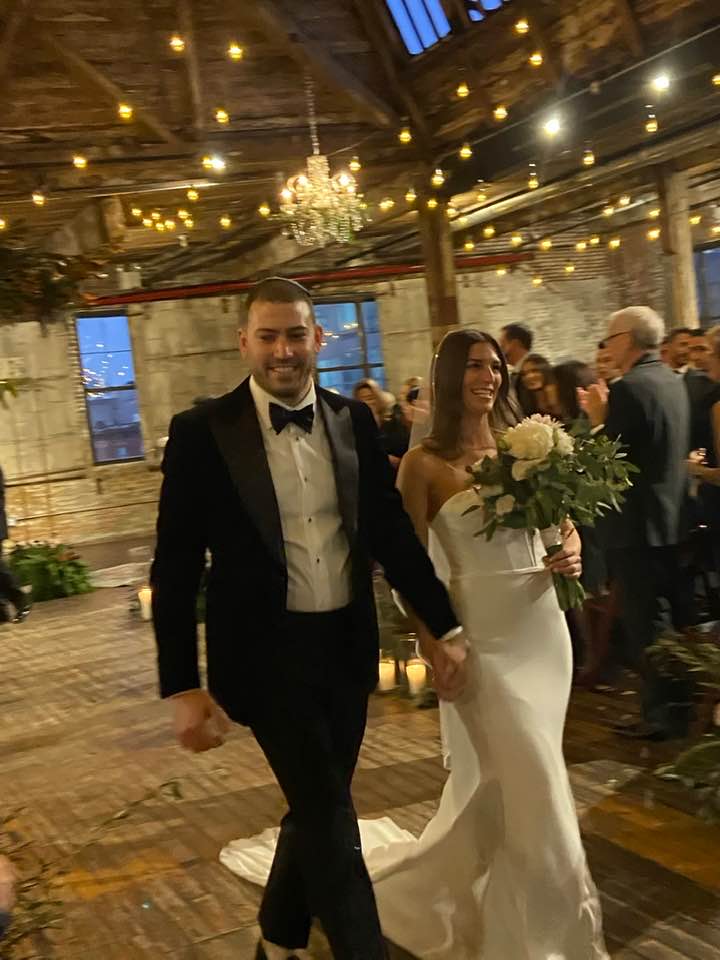 Home Recipe from Chef Hess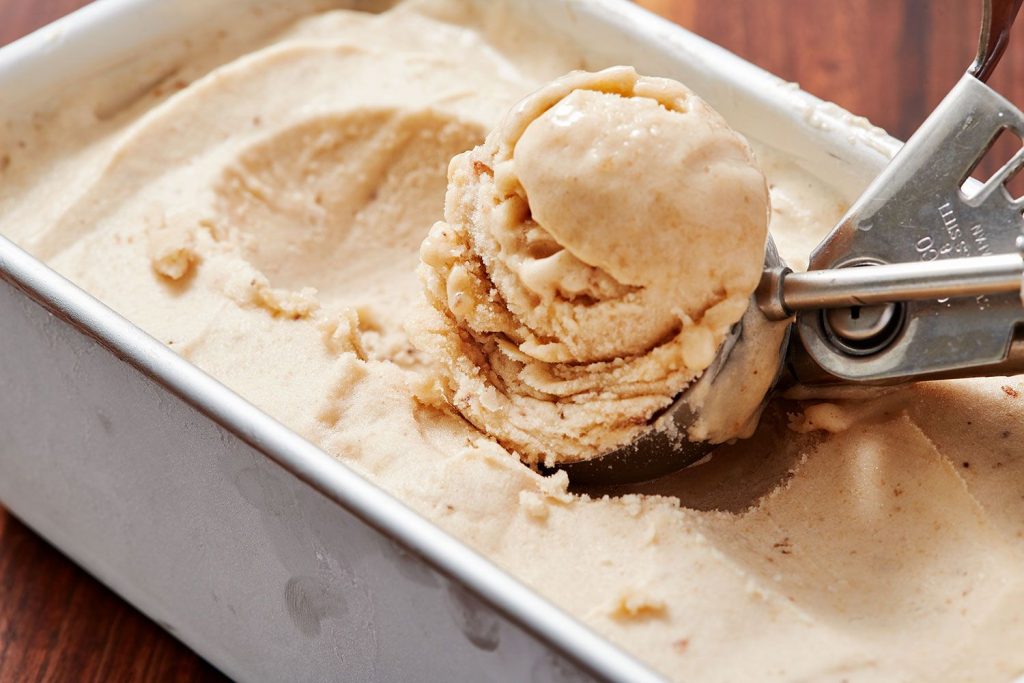 The Camper Kitchen was definitely one of the most popular spaces on camp this summer!  So, our very own Chef Hess has shared some recipes with us that we will feature in future newsletters to make sure you continue making amazing camp meals and snacks at home this winter.
This month we have one of the most popular snacks made this summer-  BANANA ICE CREAM!!
Read on to find out how to make this delicious treat at home for your family and friends to share.
Banana Ice Cream – About 16 servings
Slice and freeze 12 frozen bananas (leave overnight or at least for several hours)

Remove the bananas from the freezer about 20 minutes before starting

In a blender, combine:

12 sliced frozen bananas

1 cup heavy cream

2 tbsp vanilla extract

2 tsp lemon juice

½ tsp salt

½ tsp ground cinnamon

Blend everything together and serve*
Place the remaining blended mix in the freezer to enjoy another time!
*To mix things up why not try serving your ice cream with maple syrup, crushed nuts (be sure to check for any nut allergies ahead of time), or even chocolate chips!
Notes:
For this recipe, if all these ingredients do not fit in the blender at once, split it into two batches, and do half of the above recipe twice.
From the Archives
In every newsletter, we like to share a blast from the past by digging into our archives to find a picture that really sums up the spirit and magic of camp. This time we have one of the most popular events at Schodack from 1987.
'Lip Sync' or 'Putting On The Hits' (as it was known then) is one of the 3 legs of the Triple Crown and continues to be an amazing night each summer! We are loving these costumes!!!
____________________
So there we have it, another round-up of everything going on in the world of Schodack. We have shared events, updates, throwbacks to the past, and even wonderful news of new babies in the world! 
If you know of any news or updates that we should be sharing with the rest of the Schodack community…we want to hear from you! Just drop us a note at [email protected] and we will be sure to feature it in our next newsletter.
Until next time, we hope all of you enjoy the holiday season and have a Happy New Year!